Find the Best Basement Waterproofing Companies

Compare Reviews for Top Basement Waterproofing Companies

Mid-Atlantic Waterproofing
Read 1,712 Reviews

Mid-Atlantic Waterproofing has been providing basement waterproofing services for over 50 years. They have completed over 15,000 jobs including waterproofing, foundation repair and water damage repair.

Vulcan Basement Waterproofing
Read 15 Reviews

Vulcan Basement Waterproofing is the nation's oldest basement waterproofing company. It offers residential and commercial waterproofing and flooring and has produced over 500,000 installations in the past 60 years.

Olshan Foundation Solutions
Read 7 Reviews

Olshan Foundation Solutions has been providing home service for over eight decades. Today, Olshan's services include foundation repair, wall anchoring, exterior water management, crawl space recovery and waterproofing.

Basement Systems
Read 135 Reviews

Basement Systems was formed in 1986 and is headquartered in Seymour, Connecticut. It provides consumers with renovation solutions for turning basements into additional living spaces.

Basement Doctor
Read Reviews

The Basement Doctor was established in 1987. Based in Columbus, Ohio, it services and extended surrounding area with basement finishing services, waterproofing, foundation repair, mold prevention and insulation services.

AFS Foundation & Waterproofing Specialists
Read Expert Review

AFS Foundation & Waterproofing Specialists provides free inspections and estimates for Alabama homeowners. An approved Foundation Supportworks dealer, the company's certified technicians offer custom-designed solutions.

Ameri-Dry Waterproofing
Read Expert Review

Based in Maryland, Ameri-Dry is a trusted provider of basement and crawlspace waterproofing solutions. The company has been serving homeowners in Delaware, Maryland, Virginia, Tennessee and Pennsylvania for more than 30 years.

B-Dry
Read Expert Review

The experts at BDry provide foundation repair and waterproofing for basements and crawl spaces. They have over 50 locations across the US. Interested consumers can contact BDry for a free estimate and 24 point on-site inspection.

EverDry Basement Waterproofing of Chicago
Read Expert Review

From dry rot to cracked foundation, the experts at EverDry Basement Waterproofing of Chicago are equipped with the knowledge and skills necessary to solve a variety of common basement and foundation problems.

JES Foundation Repair
Read Expert Review

JES Foundation Repair is owned and operated by professional engineers who provide their inspectors with in-depth training. The JES team's goal is to find ideal solutions without pushing homeowners into buying unneeded products.
What to look for in a basement waterproofing company
Location and licensing
When hiring a company for basement waterproofing, location and licensing should be key factors. Ideally, customers should hire a business headquartered close to home and well-established in the area as that will make dealing with issues much easier.
Service area: Most companies have a designated service area and may charge extra for those outside that geographical range.
Contractor arrangements: Some basement waterproofing services work with approved contractors throughout a region or even the whole country. With such companies, customers must be extra cautious when hiring, as less managerial oversight can lead to poorer service.
Licensing: Homeowners should confirm businesses and contractors are properly licensed, bonded and insured in their local area.
Pricing
Before hiring a service for the job, get multiple free price quotes. There are a few other pricing factors to understand before selecting a company as well.
General calculation method: Basement waterproofing can be costly, and pricing is calculated per foot. Other costs may be added on top of that, such as equipment and parts, product installation, labor and refinishing.
Total cost estimate: Basement waterproofing ranges from as low as $200 to $500 for minor repairs and can be as high as $2,000 to $20,000 or more for thorough repairs.
Lifetime guarantees: Many companies offer annual waterproofing maintenance at a reasonable rate, so ask any potential companies about their guarantees.
Inspections
With waterproofing, businesses should first provide an inspection. Inspections should cover several factors.
High level issues: These types of issues occur when water gets in through the top of the basement, such as through an improperly sealed window well. If rainwater is draining toward the house, water can also come in over the top of the home's foundation/basement wall.
Basement wall and floor issues: Inspections should include checking the walls and floors. Many wall and floor issues that lead to water leakage, like cracking and bowing, are caused by hydrostatic pressure (when water presses against the walls). Tie rod holes, air pockets in the concrete, unsecured floor and wall joint bonding, and mortar joint openings can also allow water into basements.
Equipment and sealant issues: Sewer pipe leaks, sump pump failures, drain clogs and other malfunctions with equipment all lead to water leakage in the basement. Waterproofing companies should check for this.
Exterior waterproofing services
Exterior waterproofing stops water penetration at the source and is considered a long-term solution.
Roof solutions: Waterproofing companies should be equipped to install gutter systems and accompanying downspout systems, which are key to moving water away from the home.
Ground-level solutions: Soil near the foundation should always decline away from the house. Waterproofing companies should be capable of modifying issues with the slope of soil and concrete around the house.
Exterior excavation: If it is not possible for soil and concrete to decline away from the house, companies should be able to offer exterior excavation. This involves digging down to the foundation wall footer and then replacing the current drainage tiles or putting in a French drain (weeping tile) system.
Interior waterproofing services
Interior waterproofing stops water from entering the basement but does not stop water from draining into the home in general.
Crack injections and wall panels: Covering gaps with polyurethane or epoxy coating can effectively prevent water from entering a basement but is not a permanent fix. Installation of plastic wall panels can also fend off water.
Interior drain systems: The problem of hydrostatic pressure can be addressed by installing drainage tile and/or piping to route water to a sump pump system. Most reputable waterproofing companies will offer this service.
Foundation reinforcement: Though this does not address water control, it makes it more difficult for water to cause structural issues.
Educational tips
It is vital to stop problems before they happen. Basement waterproofing companies should provide building owners with tips to avoid potential water leakage.
Cracked and/or buckling walls: Cracks can be in any direction and, if they're widening, a sign of structural damage and heavy pressure. A buckling wall - when the wall is bowing inward -- is caused by hydrostatic pressure and is a strong sign that water is in the process of destroying the foundation.
Mold, mildew and moisture problems: Mold and mildew thrive in dark, damp environments, so if there is such growth in a basement, water is getting inside. Some forms of mold are irritants that can cause serious respiratory issues, so waterproofing companies should teach customers how to identify them.
Efflorescence: When salt migrates to the outside layer of a porous material, it forms a white, powdery coating. This occurs when water invades the basement through porous construction materials and already-present salt dissolves in that water.
What are different types of basement waterproofing?
Exterior
Exterior waterproofing methods focus on preventing water from entering the house. This is accomplished through excavating, installing drainage systems, the use of gutter systems and sloping soil and concrete away from the foundation.
Interior
Interior waterproofing methods focus on moving out water that has already penetrated the home. This is accomplished through drain tile and pipe setup, sump pump installation and the use of sealant, epoxy and even foundation reinforcement.
Sealants and epoxy injection
Sealant and epoxy injections in cracks on the interior and exterior are a short-term fix. This method is inexpensive and doesn't usually require a contractor's help.
Ventilation and airflow improvement
Excess moisture and humidity can cause a home to be filled with all sorts of contaminants, from molds and mildew to toxins and odors. Many basement waterproofing companies recommend ventilation systems to push out that bad air.
Who needs basement waterproofing services?
Homeowners
Every homeowner with a basement should see that it's properly waterproofed to avoid problems.
Landlords
Those who own and lease properties are strongly advised to waterproof their basements. If water damage gives rise to toxic mold or structural issues, there could be losses and liability.
Buildings and institutions
Hospitals, schools, firehouses and other buildings rely on the health of their structures. Annual basement waterproofing service can prevent costly repairs and structural fixes.
Businesses
Before buying or renting office or warehouse space, a business should inspect for water damage and make sure the basement is adequately waterproofed. It makes financial sense and ensures employee safety.
Basement waterproofing FAQ
Is waterproofing a basement worth it?

Basement waterproofing is a wise choice for any home, but your return on investment depends on a few things:

The size of your home
Where your home is located
The extent of work necessary

How much does waterproofing cost?

The average homeowner spends about $5,000 for a professional to seal a basement, but the cost can vary based on:

The size of the basement
The extent of work
Where you live

For instance, a minor fix and crack filling can be as low as roughly $1,500, while a significant exterior waterproofing job can run up to $80,000.

How do you waterproof a basement from the outside?

Exterior waterproofing is an intricate process that is always best left to a professional. The steps include:

Installing an exterior waterproofing membrane
Installing exterior drain tile
Performing exterior crack repair

How do I waterproof my finished basement?

There are a few things you can do to waterproof your finished basement:

Make sure your rain gutters, bubbler pot and dry well are clean of debris.
Fix any damage that has developed inside or outside with hydraulic cement.
If you have bare walls, apply masonry waterproofing.

There are more steps to making sure your finished basement is waterproof, but for complex jobs, you should always consult a professional.

How do you waterproof your foundation?

To waterproof your foundation, you need to:

Set up interior and exterior drainage systems.
Use waterproof wall treatments.
Use waterproofing paints and primers.
Install an exterior waterproofing membrane.

Waterproofing your foundation is no easy task, so experts recommend that you seek a professional contractor for the job.

How can I dry my basement fast?

To quickly dry out your basement:

Before doing anything, make sure to check for dangers, like live wires or unseen objects underwater.
Find the location of the leak.
Stop the leak at its source. For a plumbing issue, shut your water off.
Remove the water with a portable sump pump, mop and bucket or wet/dry vac.
Carefully remove any personal belongings from the location.
Clean the area with a good cleaner and bleach.
Thoroughly dry the area using any device necessary, from a simple towel to an air mover.
Dehumidify the area using a dehumidifier.
Finally, look for any traces of mold. If you see any, make sure to remove it.

How do you seal basement walls?

To seal your basement walls:

Fill any crack you see with hydraulic cement.
Address any window leaks.
Apply masonry waterproofing to bare walls.
Thank you, you have successfully subscribed to our newsletter!
We value your privacy. Unsubscribe easily.
Expert reviews for basement waterproofing companies

Mid-Atlantic Waterproofing specializes in foundation repair and drying out basements. The long-standing company is known for its reliable residential and commercial services.
Read More
Basement Systems provides waterproofing solutions for basements and crawl spaces and also offers refinishing services. The award-winning company's has an extensive network of authorized businesses and contractors.
Read More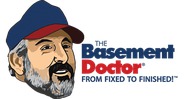 Based in Ohio, the Basement Doctor has been in business since 1987 and specializes in everything involved with basement waterproofing.
Read More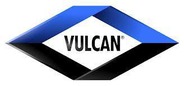 Vulcan focuses on one thing: basement waterproofing. Established in 1947, the company has a long history in the business. Vulcan services areas of the northeast and mid-Atlantic.
Read More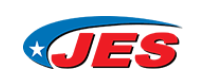 JES Foundation Repair offers foundation repair, basement waterproofing and crawl space repair services for customers in the Washington D.C. metro area, eastern Virginia and northeastern North Carolina. The company was founded in 1993.
Free inspections: Customers can request and get a free inspection within a day or two.
Comprehensive solutions: JES provides a full range of basement waterproofing repairs, from protecting water heaters with flood rings to wall panel installation.
Advanced crack repair: On top of adding sealant, JES adds waterproof overlays and foam drip strips.
New equipment installation: JES offers a range of equipment, including the latest sump pumps, dehumidifiers and drainage systems.
Free guides: Each customer that makes an appointment gets a free guide on basement waterproofing.
Best for: Any homeowner in need of waterproofing, those with complex or unique water damage issues and those who require new water control equipment.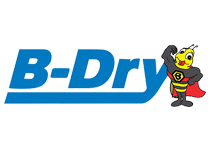 Founded in 1958, BDry is a basement and crawlspace waterproofing company. BDry fixes basements and crawlspaces that are wet and foundations that are cracked. The company services nearly all of the East Coast, South and Midwest.
Free quotes: BDry always tells customers the price before the job is started. You can request a free quote and schedule an on-site inspection through their website.
Their system: BDry has created a specialized, Waterproofing System that addresses the five most commons ways groundwater can enter a basement or crawlspace, providing a long-term solution to leaks or dampness in your basement.
Approved foundation repair: Water can damage a home's foundation. BDry not only fixes cracks but also handles shifting and settling foundations utilizing approved foundation repair solutions.
Financing available: BDry accepts all major credit cards and also offers finance plans to qualified customers, with up to 100 percent financing and 0 percent APR.
Lifetime warranty: BDry's warranty exceeds industry standards and currently protects over 500,000 customers.
Well known company: BDry's work has been featured on Extreme Makeover Home Edition, Flip this House and Dateline. They are also accredited by the Better Business Bureau, Angie's List and HomeAdvisor.
Best for: Homeowners, landlords and business owners who want basement waterproofing services.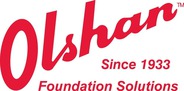 Founded in 1933, Olshan Foundation Solutions offers a range of services in addition to foundation repair and waterproofing. The company operates throughout much of the South and Southwest.
Read More

Established in 1929, Trotter Company is an Atlanta-based foundation repair and basement waterproofing company that prides itself on repairs that last a lifetime. Trotter Company has won numerous awards from national and local associations.
Free estimates: Customers are always clear about the cost before the project begins.
Ample experience: It would be hard to find a company with a longer history, and customers get the benefit of this experience. The company has been in business for nearly 90 years.
Innovative structural solutions: From sturdy steel beam reinforcements to state-of-the-art foundation systems, Trotter Company can strengthen any structure.
Dry-Tec® System: Patented in 2014, this waterproofing system is an intuitively sloped concrete drainage system that can keep any basement from getting wet.
Crawl space waterproofing: Trotter Company provides drying of crawl spaces and effective water prevention measures.
Best for: Regular homeowners, owners of multi-unit homes and small businesses that require cost-effective waterproofing.

A family-owned company in the Midwest, Stay Dry Waterproofing places value on friendliness, honesty and a gritty work ethic. The company sets itself apart by providing personal attention and unique solutions.
0% financing offers: Stay Dry Waterproofing periodically offers 0% APR financing deals.
Effective foundation repair methods: Crack injection, wall straightening, fortress stabilization and wall rebuilds are just some of the many ways Stay Dry Waterproofing fixes vulnerable foundations.
Long-term crack injections: Polyurethane crack injections by Stay Dry Waterproofing offer a quick and long-lasting solution to most cracks.
Long exterior waterproofing warranty: Stay Dry Waterproofing's exterior waterproofing solution is backed by a 10-year warranty.
Large service area: Customers in Michigan, northern Ohio and northern Indiana can hire Stay Dry Waterproofing.
Best for: Homeowners and businesses who want a waterproofing solution with a solid warranty.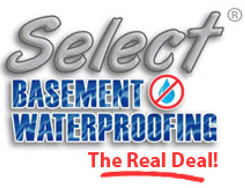 Select Basement Waterproofing aims to provide fast and superior basement waterproofing services. The company services all of New Jersey.
Fast work: Most jobs will be completed in one to two days.
No subcontractors: Select Basement Waterproofing's own employees perform all the work.
Lifetime guarantee: Warranties are for life and are fully transferable to the next owner.
Mold remediation and removal: Select Basement Waterproofing will remove all mold, clean the entire basement and then waterproof.
A range of products: From dehumidifiers and sump pumps to grate drains and vapor barriers, Select Basement Waterproofing has plenty of options for keeping homes dry and safe.
Best for: Homeowners and small businesses in the New Jersey area.

EverDry Basement Waterproofing of Chicago specializes in basement waterproofing, foundation repair and clean air ventilation. The company uses tried-and-true methods to create a healthier and more livable environment for homeowners, building owners and businesses.
Free inspections: Customers do not have to pay for an inspection to determine if their basement is susceptible to (or has) damage.
Honest pricing: EverDry Basement Waterproofing has a solid reputation in the Chicago area and is known for reasonable service fees.
Lifetime transferable service agreements: EverDry stands by their work and even offers a transferable warranty that can be passed on to a new owner of the home.
All types of flooring: EverDry's waterproofing methods work on concrete, brick, stone, red clay tile and other types of flooring and walls.
E-Z Breathe™ ventilation system: After fixing leaks, cracked foundations and other issues, EverDry installs the E-Z Breathe™ system, which expels harmful contaminants including mold and toxins.
Best for: Homeowners with water seepage, mold/mildew, cracked foundations and other issues, and those with asthma and allergies.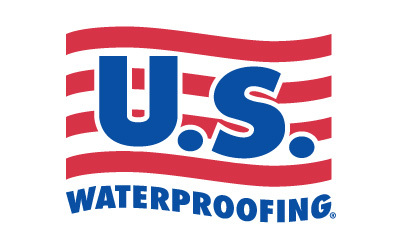 Serving the Chicago area, northwest Indiana and southeast Wisconsin, U.S. Waterproofing has been in business since 1957 and is recognized as one of the best in the industry in the Midwest. As part of their basement waterproofing services, the company offers sump pump installation, foundation repair, crawl space encapsulation and other services for both homeowners and commercial enterprises.
Clear estimates: With U.S. Waterproofing, there's no confusion regarding pricing. Everything is clearly explained in the written estimate.
Quick work: U.S. Waterproofing schedules jobs quickly. The company finishes the majority of jobs within one day.
Helpful tips: Whether customers call, visit the website or meet with a company representative in person, they'll be provided with a wealth of information about how to prevent certain issues caused by water seepage.
Thorough checks: During the free consultation, U.S. Waterproofing will get to the bottom of the water seepage problem, checking everything from grading problems and masonry foundation leaks to floor cracks and floor drain malfunctions.
Yard drainage: U.S. Waterproofing also offers yard drainage, which can reduce pressure on the foundation.
Best for: Homeowners with current water seepage issues and new homeowners who want to avoid these problems.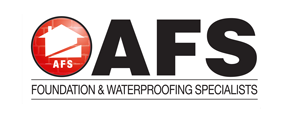 AFS Foundation & Waterproofing Specialists focus on basement waterproofing offering crawl space repair, foundation repair, concrete leveling and sump pump repair/installation. AFS, a trusted name in the industry since 2000, serves southern Tennessee, all of Alabama and the greater Columbus, Georgia, area.
Free quotes: AFS offers a no-obligation inspection and price quote for waterproofing services.
Financing options: Because big jobs can become costly, AFS offers flexible payment options for homeowners.
Annual maintenance: Homeowners can get deals on annual inspections to ensure that current or potential issues are detected and repaired as soon as possible.
Quality basement waterproofing products: In addition to providing top-notch basement waterproofing services, AFS offers many waterproofing products that prevent future water seepage issues including plastic vapor barriers, self-draining humidifiers, insulated wall panels and floor tiles.
Radon gas mitigation: AFS also offers radon gas testing and installation of radon mitigation systems if necessary.
Best for: Homeowners who want a foolproof method for waterproofing their basements, those who need other related services and those who want to take advantage of financing options.
Compare Reviews for Top Basement Waterproofing Companies

Select Basement Waterproofing
Read Expert Review

A certified waterproofing company that serves homeowners throughout the state of New Jersey, Select Basement Waterproofing also remodels basements, installs custom staircases and creates home theaters and entertainment rooms.

Stay Dry Waterproofing
Read Expert Review

Based in Michigan, StayDry Waterproofing provides waterproofing for basements and crawl spaces, as well as foundation repair, crack injection and a variety of other services for homeowners and commercial entities.

Trotter Company
Read Expert Review

The recipient of the NAWSRC Lifetime Achievement Award, Trotter Company has also been recognized by the Atlanta Chamber of Commerce. The company has provided waterproofing and basement repair services since 1929.

U.S. Waterproofing
Read Expert Review

Since 1957, U.S. Waterproofing has fixed more than 300,000 foundations and basements throughout Illinois, Indiana and Wisconsin. Additional services include yard drainage, crawl space repair and humidity control.
Disclaimer
Information in this guide is general in nature and is intended for informational purposes only; it is not legal, health, investment or tax advice. ConsumerAffairs.com makes no representation as to the accuracy of the information provided and assumes no liability for any damages or loss arising from its use.
Thank you
Keep an eye on your inbox, the latest consumer news is on its way!