Find the Best Barbecue Grill Brands
Read our guide to research the best barbeque grill for you. A grill is possibly the most American cooking appliance, yet selecting one has become more complicated than ever. The type and size of the grill you choose should be based on how and where you plan on using it. We explain what to look for in charcoal, gas, smoker, natural gas, infrared or electric grills in various sizes. 
Compare Top Barbecue Grill Brands

Weber Grills
Read 561 Reviews

35180

Weber grills are known for their infamous kettle style grill that became popular in the 1950s. Today, they offer consumers an updated version of the kettle grill in addition to gas, electric, portable and smoker grills.

Chat with a ConsumerAffairs decision guide

Live agent
Char-Broil Gas Grills
Read 462 Reviews

35180

Charbroil has been making and selling grills since 1948. They are known for their innovations in grilling technology, including their new Wi-Fi enabled smoker.

Chat with a ConsumerAffairs decision guide

Live agent
Traeger Wood Fired Grills
Read 227 Reviews

35180

Traeger Wood Pellet Grills has grown from humble, local beginnings to having products in retailers across the United States. Their outdoor grills are designed to use natural wood pellets to provide flavor to anything they cook.

Chat with a ConsumerAffairs decision guide

Live agent
Nexgrill Gas Grills
Read 430 Reviews

35180

Offers outdoor stainless steel gas grills and accessories. Designed for novice and professional grill masters with multiple heat zones and burners. Considered a mid-tier grill with prices ranging between $199 to $662.

Chat with a ConsumerAffairs decision guide

Live agent
Broil King
Read 83 Reviews

35180

Broil King has been one of the Onward Manufacturing Company's brands for over two decades. They sell charcoal and gas grills in a full range of sizes, from portable to full-size.

Chat with a ConsumerAffairs decision guide

Live agent
KitchenAid Grills
Read 55 Reviews

35180

Sells built-in, freestanding and island grills. Gas and charcoal models available. Offers accessories like covers, cabinets, cook tools and more. Available at retailers like Home Depot, Costco and Amazon.

Chat with a ConsumerAffairs decision guide

Live agent
Dyna-Glo
Read 24 Reviews

35180

Dyna-Glo specializes in smokers, charcoal and gas grills, which are available online and at national retailers. They also sell accessories such as heat lamps that can help homeowners complete their outdoor living space.

Chat with a ConsumerAffairs decision guide

Live agent
Vermont Castings
Read 17 Reviews

35180

Vermont Castings has been making eco-friendly fireplaces and wood-burning stoves for over 35 years. Their cast iron products are designed for maximum heating efficiency without sacrificing style and detail.

Chat with a ConsumerAffairs decision guide

Live agent
Hamilton Beach Grills
Read 48 Reviews

35180

Hamilton Beach specializes in indoor home accessories. Their budget-friendly indoor portable grills are ideal for small spaces and traveling.

Chat with a ConsumerAffairs decision guide

Live agent
BBQTek
Read 17 Reviews

35180

BBQTek has been providing customers across North America with grills and accessories since it was founded in 1982. The company offers propane grills, natural gas grills and charcoal grills.

Chat with a ConsumerAffairs decision guide

Live agent
How to buy a grill
Size
The size of the grill you buy will depend on several factors. You'll want a grill that is small enough to easily fit in your space, yet large enough to cook enough food to feed you, your family and any regular guests you anticipate feeding.
Tabletop: Electric grills are the only ones available in a convenient tabletop size, making them great for small spaces including apartments, condos and small houses. Single people, couples and small families will find these convenient, especially in the summer since they can cook a full meal without heating up the entire house.
Travel size: Many grill enthusiasts like to take their grills with them when they go on trips such as camping. A travel size grill can easily fit into the trunk of a sedan and can be set up quickly. Due to their small size, travel size grills work best for feeding two to four people at a time.
Standard: A standard grill size (two to four burners or 360 square inches) works for the majority of people who use their grill regularly and cook for a group of up to six people. A two burner grill can comfortably fit nine hamburgers, while a four burner grill can cook up to 15 at a time.
Full size: Full-size grills can be as large as 1200 square inches, which is enough to grill almost 60 four-inch burgers while still leaving them a half inch of space while they cook. These huge grills are ideal for people who regularly entertain large groups and have the outdoor space to fit a full-size grill.
Style
Grills have come a long way since the 1950s, when Weber introduced its now notorious kettle grill. Today, kettle grills are still available (with some modern updates), but they are far from your only option when it comes to style.
Kettle: Still as popular as ever, the kettle grill is a classic charcoal style that is available from multiple brands. Its closed dome keeps heat in, while some holes on the lid ventilate while you cook. They have wheels for easy transport and are generally a less expensive, though durable, option for small families.
Built-in: Perfect for the outdoor chef, built-in grills can be customized to fit into a fully functioning outdoor kitchen. Gas grills are an optimal base for your built-in grill. Once you have found your perfect grill, you can customize it by building in a countertop, shelves, even a dishwasher. If you know what you're doing, creating a space for a built-in grill can be a DIY project, but it should be left to the professionals if you aren't very handy and/or your grill will be close to a building.
Fireplace: All you really need to grill is fire, and what better place to find fire than your fireplace? A fireplace grill is essentially a cooking grate specially made to be placed in your indoor or outdoor fireplace. You can also find grates that help you grill over campfires.
Kamado: Kamado cookers are traditional Japanese cooking stoves fueled by wood or charcoal with a ceramic exterior. Their unique shape allows for all-over cooking, without having to turn food partway through cooking. Kamado style grills can maintain heat up to 750 degrees, and they can be used as a pizza oven and a grill as well as to bake anything that a regular oven could bake. Several brands have their own spin on kamado grills.
Accessories
You don't necessarily need additional accessories to grill, but they can simplify cooking and enhance your overall grilling experience. The types of accessories you buy will depend on what's already included with your grill along with how you plan on using your grill.
Tools: You will need some basic tools once you start grilling, including a spatula, fork and tongs. You'll also want a meat thermometer and skewers if you plan on cooking vegetables and small cuts of meat.
Grill press: For the grill master who wants to impress, a grill press is the best way to get those perfect grill marks on all your grilled meats.
Corn basket: A must for grillers who prefer their corn grilled, a corn basket grills your corn while preventing it from sticking to your grill.
Grill brush: A grill brush is a must for keeping your grill clean. These range from simple to ornate platinum brushes.
Side burners: Side burners can be an easy way to increase your cooking space and allow you to heat up water or sauces without going back and forth from the kitchen to your outdoor grill. Make sure to buy a side burner that is specially designed for your grill.
Uses
Grills do more than just sear steak or cook chicken. Advanced technology, accessories and added features have turned grills into the main cooking appliances in many homes.
Meat and fish: When people think of grills, they tend to think of cooking meat, such as steak, chicken or sausage. Surf and turf is another popular option. These grilling staples have helped make grills part of America's tradition. The type of meat or fish you cook the most could factor in to which type of grill you end up buying.
Sauces: Accessories like side burners make it easy and convenient to cook a sauce for your steak at the same time that you grill your steak.
Sides: From baked potatoes to corn on the cob, grills are a quick and easy way to heat up your sides so they're ready when your meat is. Additions like a corn basket can prevent sticking, or you keep things simple by wrapping your veggies in good old fashioned aluminum foil.
Desserts: Desserts aren't just for the oven anymore. Use your grill to bake anything from fruit to cookies.
Safety
Grills are great for cooking, but they also represent a potential safety hazard if you don't take the right precautions.
Create distance from your house: Your grill should have at least two feet of clearance on each side. If you have a small patio or outdoor space, you will need to get a small enough grill to give you the clearance you need.
Flat surface: Always place your grill on a flat surface, whether it's an outdoor or indoor grill.
Fire extinguisher: Every home should have a fire extinguisher, especially if you have an outdoor grill. Keep it close by your grill to make it easy to put out any fires before they get out of control.
Grease fires: It is so important to clean your grill after every use to get rid of grease that can cause grease fires. It doesn't take long for grease to build up in your grill, and it can quickly accumulate after only a few uses.
Keep kids away: Kids love to play outside, but make sure your grill is somewhere that is not easily accessible or inviting to your kids or any young guests. Always have an adult supervising outdoor play when your grill is hot.
How much does a grill cost?
There's a wide range of prices for grills, from as low as $20 all the way up to $10,000+. While quality and cost are not necessarily directly correlated, a higher priced grill is likely to include more settings and amenities than your bare-bones $20 grill. A higher priced grill isn't always the most practical or the highest quality. Here are some things that affect the cost of a grill.
Type: The purchase price of a charcoal grill is typically less than a gas grill. However, the price per use is higher for a charcoal grill than a gas one, since you need to buy charcoal every time you use a charcoal grill, versus filling up with propane once for multiple uses on a propane gas grill. A natural gas grill will cost more than a propane grill.
Size: In general, a smaller grill will have a smaller price tag. Table top grills, travel grills and other portable grills will cost less than standard or full-size grills that are made out of the same material and are of the same type.
Material: The material that a grill is comprised of will make a big difference in how much it costs. Stainless steel grills, for instance, will cost more than grills made out of cast aluminum or plastic.
Extras: Some grills come with cool built-in features like a rotisserie, smoker, enclosed wheel cart or infrared burner. These features cost extra money up front. Most of these features can be added on later if you want to upgrade your grilling space without buying a completely new grill.
What are different types of grills?
Charcoal grills

Smoky flavor; great for smoking meat
Least expensive upfront cost
Fueled by charcoal briquettes or hardwood charcoal chunks
Takes a long time to heat up (at least 45 minutes)
Gas grills

Doesn't have smoky flavor
More costly up front than charcoal grills
Fueled by propane or natural gas
Fast to heat up and cook
Electric grills

Lacks smoky flavor
Cheaper than other grills
Indoor options available
Fast to heat up and cook
Smokers

Designed to smoke meat
Available as electric, gas or charcoal
Great for all day cooking
Infrared grills

High-quality searing for steaks and other meats
Even and fast heating
Energy efficient
Easy to clean
Barbecue grills FAQ
How long should a gas grill last?

A gas grill should last at least five years with proper care, but don't expect your grill to last more than 15 years, even if you take good care of it. You can extend the life of your gas grill by keeping it covered, cleaning it regularly and fixing or replacing broken parts.

How long should an outdoor grill last?

Outdoor grills can last for decades, but most don't due to neglect or mistreatment. Many grills are thrown out once they start to rust after two or three years. As long as you maintain your outdoor grill and keep it protected from the weather, gas grills should last at least five years, and charcoal grills can stay usable indefinitely.

If you don't want to deal with outdoor grill maintenance, modern stoves and ranges can duplicate the performance of most grills.

Can any grill be converted to natural gas?

No, not every grill can be converted to use natural gas. Many grill manufacturers do produce conversion kits for their propane grills but do not attempt to convert it yourself if no similar option exists for your grill.

How do you clean grill grates?

To clean your grill grates:

Allow them to cool after use.
Scrub them with a nylon or metal brush. Do not use metal brushes on porcelain grill grates.
Coat cast-iron grill grates with vegetable oil.

Cleaning your grill grates after use helps remove burnt or stuck-on food and prevents the grates from rusting. If necessary, you can soak your grates overnight in a solution made from one part baking soda and two parts vinegar.

What is the best month to buy a grill?

The best month to buy a grill is September, once the prime grilling months of the summer are behind you. The start of fall brings the steepest discounts of the year as retailers try to unload their unsold stock from the summer. Many stores also run sales on Labor Day.
Thank you, you have successfully subscribed to our newsletter!
Barbecue grill reviews

Nexgrill has gas grills for every kind of grillmaster. Whether you enjoy traditional favorites like burgers and hot dogs or are more of an experimental chef, you can find a Nexgrill to meet your needs. Sizes range from portable table to grills to 6-burner grills that can feed a crowd.
Read 430 Reviews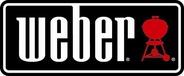 Weber grills have been around since the 1950s when their infamous kettle style grill became the hit of suburban backyard cookouts. Since then, Weber has continued to innovate and improve the grilling experience. Today, they offer consumers a wide range of grills including gas, electric, travel size, smokers and, of course, the kettle-style charcoal grill.
Read more about Weber Grills

Charbroil has been making and selling grills since 1948 and have been working ever since to make grilling even easier and more affordable. The company began by selling charcoal grills, but today they make a variety of types of grills, including the innovative Wi-Fi enabled smoker. Innovating isn't new to Charbroill; over the last six decades they have introduced several new types of grilling to America, including portable, electric and gas with electric ignition grilling.
Read more about Char-Broil Gas Grills

A household name for over 100 years, Kenmore has been improving the lives of people across the country with their innovative technology. Their grills range in size from small space/patio to five burner, many with added features such as fold-down shelves, back lights, built-in refrigerators and side burners.
Read more about Kenmore Gas Grill

On a mission to put an end to flare-ups once and for all, Brad Holland developed the "Holland system" of grilling nearly 30 years ago in North Carolina. His system is a patented system of heat  control guards and a sizzle tray designed to prevent flare-ups while grilling so you get all the flavor of grilling without the danger. It's unique drum shape means food gets cooked on all sides at the same time-no need to flip or use a rotisserie. Holland grills are available at retailers across the U.S. and Canada or online.
Read more about Holland Grills

Dyna-Glo is one of many brands sold by GHP Group, Inc. The company is a leader in both indoor and outdoor living, selling products that include grills, patio heat lamps and fire pits. Dyna-Glo grills and smokers are available online and at retailers nationwide.
Read more about Dyna-Glo

Napoleon's history dates back to 1976, when Wolfgang Schroeter first produced a wood stove in Ontario, Canada. Today, Napoleon has expanded to produced luxury gas and infrared grills. Napoleon continues to innovate new designs by listening to customer feedback and continually advancing their technology. Although they are based in Canada, Napoleon grills are available worldwide online or through one of their several international selling partners.
High-end grills: Napoleon features luxury gas and infrared grills for consumers who want their grills to come with all the bells and whistles.
Outdoor living: Personalize your outdoor living space by buying your grill, heating lamp, island kitchens and built-in components from Napoleon.
Range of sizes: From travel size to full-size to built-in, Napoleon has a grill for every outdoor living space and every traveler.
Portable accessories: Napoleon sells accessories for all of their grills, including their travel/portable size grills. These include a cast iron portable griddle, cover, tote bag, warming rack, stand and more.
Infrared burner availability: Infrared burners are relatively new on the grilling scene, and Napoleon has them available in sizes ranging from two to seven burners. They are available as stand-alone grills or as built-ins, so you can customize your living space however you want.

As one of the leading indoor appliance distributors in the United States, Hamilton Beach sells over 35 million appliances every year. Their indoor grills are perfect for small spaces, cold climates and quick cooking. Buy online or at one of many retailers across North America.
Read more about Hamilton Beach Grills

As one of the leading indoor appliance distributors in the United States, Hamilton Beach sells over 35 million appliances every year. Their indoor grills are perfect for small spaces, cold climates and quick cooking. Buy online or at one of many retailers across North America.
Read more about Broil King

Hasty-Bake is one of the original grill manufacturers, having produced the Hasty-Bake charcoal oven in 1948. After over 60 years in the industry, the basic design of the Hasty-Bake charcoal oven remains remarkably the same, although the company has made some innovations including introducing the first portable unit, the first hooded unit and a new method of cooking using indirect heat. While it's a charcoal grill, the Hasty-Bake also gives chefs the option to bake or smoke their meals.
Proven long-lasting design: Hasty-Bake has been responsible for successful backyard barbecues using basically the same design for over 60 years, so you know the technology and design work. Every Hasty-Bake is built to last at least 15 to 25 years (or longer) with proper care and maintenance.
Coordinated outdoor kitchen accessories: Hasty-Bake's outdoor kitchen accessories are designed to coordinate with your Hasty-Bake to give your outdoor kitchen a polished look. Made from stainless steel, every Hasty-Bake outdoor kitchen is constructed to last.
Compete to be the best: Hasty-Bake hosts an annual BBQ contest in Tulsa, Oklahoma, where participants can register individually or as part of a team. Participants must cook on a Hasty-Bake grill to qualify. The contest is limited to 40 teams and lasts until a winner is declared by one of the celebrity judges. Prizes include brand new Hasty-Bake grills, trophies and Hasty-Bake gift certificates.
Unique accessories and additions: Hasty-Bake sells the normal grill accessories such as rotisseries and covers, but they also sell sauces and seasonings. Additionally, you can find truly unique grilling accessories on the Hasty-Bake website, including a cutting board for your Hasty-Bake's side table, a hat with a light on it for nighttime grilling and Hasty-Bake ornaments.
Made in the U.S.A: Headquartered in Tulsa, Oklahoma, Hasty-Bake ovens are manufactured in the U.S.A. Order online for factory direct shipping.

KitchenAid got their start selling their iconic mixer in 1919. Today, KitchenAid is a major distributor of indoor and outdoor household appliances. Their grills are manufactured in partnership with Nexgrill Industries, Inc. and can be found at retailers nationwide.
Read 55 Reviews
Compare Top Barbecue Grill Brands

Kenmore Gas Grill
Read 180 Reviews

35180

Kenmore has been providing homeowners with innovative home technology for over 100 years. Their grills are versatile and range in size, style and functionality.

Chat with a ConsumerAffairs decision guide

Live agent
Holland Grills
Read 12 Reviews

35180

The patented Holland system has been around for nearly 30 years. This system eliminates flare-ups to produce a great grilling experience without the hazard.

Chat with a ConsumerAffairs decision guide

Live agent
Charmglow Gas Grills
Read 532 Reviews

35180

Charmglow grills, which are manufactured by Nextgrill, have been around since the 1960s. The grills are now exclusively sold at Home Depot.

Chat with a ConsumerAffairs decision guide

Live agent
DCS Grills by Fisher & Paykel
Read 22 Reviews

35180

DCS by Fisher & Paykel began in the 1980's, where their goal was to bring professional grade appliance to home chefs. The company provides both indoor and outdoor products.

Chat with a ConsumerAffairs decision guide

Live agent
Hasty-Bake
Read Author Review

35180

Hasty Bake first produced their Hasty Bake oven in 1948. Their basic design remains the same, but they have added innovative upgrades, including the option for grillers to smoke or bake their meat using their charcoal oven.

Chat with a ConsumerAffairs decision guide

Live agent
Napoleon
Read Author Review

35180

Napoleon's history making grills dates back to 1976 when their founder first produced a wood stove. Today, the company specializes in luxury grills that can complete any outdoor living space in style.

Chat with a ConsumerAffairs decision guide

Live agent
Disclaimer
Information in this guide is general in nature and is intended for informational purposes only; it is not legal, health, investment or tax advice. ConsumerAffairs.com makes no representation as to the accuracy of the information provided and assumes no liability for any damages or loss arising from its use.
You're signed up
We'll start sending you the news you need delivered straight to you. We value your privacy. Unsubscribe easily.
Comparing
×