Find the Best Backyard Swing and Playset Companies

Compare Reviews for Top Backyard Swing and Playset Companies

Backyard Discovery
Read 20 Reviews

Backyard Discovery has been manufacturing wooden playsets for over 30 years and is part of the largest swingset company in the United States. It is headquartered in Pittsburg, Kansas and distributes its products worldwide.

Eastern Jungle Gym
Read 12 Reviews

Eastern Jungle Gym got its start in 1992 and is located in Carmel, New York. It designs, manufactures and distributes wooden swingsets across the globe. Today, their swingsets are sold in stores and on their e-commerce site.

Adventure World Playsets
Read Expert Review

Adventure World Playsets is located in Lancaster County, Pennsylvania and makes durable vinyl swing and playsets that can be customized into over 100 combinations. Its use of vinyl is said to provide a maintenance free product.

Big Backyard
Read Expert Review

Big Backyard is a brand of playsets that is owned by Solowave Design. It designs and manufactures playsets and play structures for delivery around the world. Big Backyard has distribution facilities in New York and California.

CedarWorks
Read Expert Review

CedarWorks is located in Rockport, Maine and designs and manufactures splinter-free outdoor swingsets, playhouses and backyard toys. They also produce indoor kits and indoor playsets and toys.

Champ Craft Play Sets
Read Expert Review

Champ Craft Play Sets is located in Ohio and produces Amish-made wooden swing and playsets crafted out of resurfaced, pressure treated pine. Consumers can enjoy free shipping on all residential swing sets in the lower 48 states.

Gorilla Playsets
Read Expert Review

Gorilla Playsets is located in Canton, Georgia and has been making ready-to-assemble playsets since 1992. It focuses on providing quality wood components, durable playset accessories and easy-to-understand instructions.

Lifetime Playsets
Read Expert Review

Founded in 1986 and headquartered in Clearfield, Utah, Lifetime manufactures outdoor products from fabricated steel and blow-molded plastic. It acquired Dragonfly Innovation Corp. in 2010 to expand its product line.

Rainbow Play Systems
Read Expert Review

Rainbow Play Systems, Inc. offers over 100 cedar models and over 150 wooden playset options and accessories to allow consumers to create a swing or playset that fits their family. It has over 200,000 locations worldwide.

Swing-N-Slide
Read Expert Review

Swing-N-Slide was established in 1985 and is one of the leading consumer playground equipment companies in the United States. It manufactures do-it-yourself playsets and distributes them to playset retailers across the nation.
Backyard swing and playset features
How are most backyard swing and playsets designed?
Swing and playsets can be pre-built or custom built for your backyard or play area. Most companies offer many pre-built playset models to choose from based on three common design plans.
Angled-base: Angled-base playsets are designed to be sturdy, height-adjustable and create the most deck space, both above and below a clubhouse. They are popular for their ample space beneath the clubhouse portion of the playset, which allows you to create more play space by hanging a tire swing or putting in a picnic table. You can also customize the sloped sides with rock walls, rope walls or ladders.
Adjustable-base: Adjustable-base playsets are optimized for backyards that are uneven or sloped. Each base-post is adjustable to fit the terrain of your backyard so you don't have to re-landscape your yard to make a flat, even surface.
Multi-level: Multi-level playset designs combine different designs into one swing and playset. They have two or more features at different heights that are typically connected by features such as a slide, bridge or ladder. Multi-level designs give kids more space to customize and play.
What are backyard swing and playsets made of?
One of the most important things to consider before purchasing a swing or playset is the material it is made of. Most swing and playsets are constructed using vinyl, wood or metal. Green or yellow are commonly the primary paint colors for features because they stay cooler than other colors.
Wood: The most common types of wood used for swing and playset construction is treated cedar or redwood, and occasionally pine. You will most likely see cedar playsets because it is naturally resistant to rot and insects.
Vinyl: Vinyl swing and playsets require the least amount of ongoing maintenance, as well as great durability and longevity. Vinyl playset construction consists of placing treated wooden components into thick vinyl posts. Considered a premium material, vinyl is the most expensive material used in playset construction, which is reflected in the price.
Metal: Although they are the least expensive, metal swing and playsets take the most installation work, from digging holes for the base-posts to pouring concrete to anchor the structure. Metal playsets are also at high risk for rust and corrosion from the elements, even though some may be treated to help slow the corrosion process.
What additional features can come with backyard swing and playsets?
Each swing and playset is designed with one or multiple features to enhance kids' experience while playing. Many companies offer large selections of pre-built designs that include multiple features made for that specific design. You can also find companies that have highly customizable designs, allowing you to change features as kids grow.
Slides: Slides can either be open or closed and are built-in multiple styles that give kids different paths out of the playset. Be mindful of the material of the slide and try to avoid fiberglass, which can wear over time, loosening the fibers.
Swings: Different playset designs can accommodate a different number of swings, but most can be outfitted with traditional, individual swings, tire swings or bench swings.
Clubhouses: Clubhouses can stand alone as their own playset or be attached to a swing or playset on various levels above the ground. They can be outfitted with things like locking doors and doorbells, flower boxes, tables and canopies.
Walls: Popular alternatives to ladders are various types of walls that lead up to the playset's clubhouse. Rock walls, rope-ladder walls and solid walls with a single rope hanging down for climbing are common wall styles.
Bridges: Bridges are often used to connect multi-level playsets and can come as a solid floor, rope or clatter bridge design, which is made up of plastic moving pieces to form the bridge floor.
How can backyard swing and playsets be customized?
Swing and playset accessories are designed to enhance your child's imagination by creating a theme for them to imagine playing in a different setting. Hardware accessories can help attach additional swings or features to your playset, making them safer and longer lasting.
Miscellaneous accessories: Accessories help children use their imagination to transform their playset into different objects. By adding things like a ship's wheel, telescope and a pirate flag, a child can pretend to be on a pirate ship. Additionally, children can add things like plastic or wooden telephones, flowers and shutters to their playsets.
Parts and hardware: Parts and hardware can be added or replaced to maintain your playset and keep it safe. Things like adding additional handrails, replacing ropes and handles and replacing brackets can all help keep your playset in safe, working order.
Swing accessories: Swing accessories help keep your swingset relevant as your child grows. From full-buckets swings for infants to regular sling swings for children and everything in between, swings can be customized and interchanged fairly easily.
Do backyard swing and playsets come with warranties and safety features?
As is the case with most expensive purchases, warranties are important to consider when looking at swing and playsets. While the length of warranties can vary depending on the company, you should make sure the type covers the components, parts and equipment.
Components: Make sure the components of your playset come with a warranty that includes the material of the components. A wooden playset, for example, should have a warranty protecting all wooden components from rot, decay, insect infestation and structural failure.
Parts: Most companies offer an additional warranty that covers defective parts and poor workmanship. These typically come with a shorter time frame than the company's components warranty.
Safety: Almost all swing and playset companies use multiple safety testing standards and are approved by the American Society for Testing and Materials (ASTM). Ask about the company's testing process and the safety features used to meet playground safety standards.
How are backyard swing and playsets priced?
The total price of a swing or playset is determined by multiple factors, including materials, features, size and the number of accessories. Additionally, companies can tack on delivery and installation fees if you do not want to assemble the playset yourself.
Size/series: Companies typically design multiple models of swing and playsets that vary in size and are grouped into series. Each model in a series shares a similar style and price because they are relatively the same size. It is a good idea to check out all series when comparing prices so you can see what you get for each one.
Material: The material used in the components of a playset carries is a major factor in the final price. The most expensive material is vinyl due to its low maintenance and durability, followed by rot-resistant wooden and metal playsets.
Delivery/install fees: It is important to look for additional fees like delivery and installation charges. Many swing and playsets come with instructions and can be assembled yourself. However, some companies offer to install them for you for an additional fee.
What are the different types of backyard swing and playsets?
Classic A-frame swingsets
Classic A-frame swing and playsets typically use a cross beam called a swing beam where the swinging accessory is hung. The swing beam is held up by two A-frame posts on either side, about 8-12 feet wide. Classic A-frame sets can hold bench swings, tire swings and traditional, individual swings.
Adjustable-base playsets
Some swing and playsets are made with adjustable bases that can be moved up and down to fit uneven terrain. This is a popular feature because it saves homeowners from having to re-landscape their yard. Adjustable-base playsets can accommodate things like sandboxes and picnic tables underneath the clubhouse portion of the playset.
Angled-base playsets
Angle-based swing and playsets provide a sturdy base using a wide-stance design. Angled-base playsets are popular with people wanting a tire swing because they can be installed underneath, leaving plenty of room to swing without taking up and more property. The angled walls are great for climbing and rope-ladder walls.
Multi-deck playsets
Multi-deck swing and playsets combine multiple playset designs into one model. They typically have multiple clubhouses or enclosed rooms connected by stairs, slides or walkways.
Who uses backyard swing and playsets?
Homeowners with children
Backyard swing and playsets are a popular way for homeowners to get children away from mobile devices and get outside to play. With so many features and accessories available, playsets help children use their imagination and creativity while exercising and increasing their independence and self-confidence.
Daycare centers
Daycare centers can use swing and playsets with their kids during recreational times of the day. Playsets are a great way to stimulate the creative part of the brain through exercise and imagination.
Churches
Churches often run daycare centers or mother's-day-out programs for part of the day during the workweek. Swing and playsets give adults the opportunity to break up the day and let the kids play outside.
Apartment complexes
wing and playsets are a popular feature for apartment complexes that are trying to create a sense of community among its residents.
Neighborhood parks
New housing developments often put swing and playsets in central locations throughout the community for residents to enjoy.
Thank you, you have successfully subscribed to our newsletter!
We value your privacy. Unsubscribe easily.
Backyard swing and playset company reviews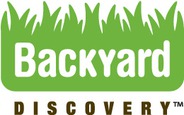 Backyard Discovery has been manufacturing and distributing wooden swing and playsets for over 30 years. Its playsets boast hundreds of configuration options and multiple accessories. It also puts an emphasis on safety by providing unique safety features on all of its playsets.
Read More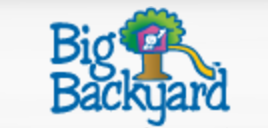 Big Backyard is a brand of playsets and play structures owned by Solowave Design. It designs, manufactures and distributes over 30 different models of combination swingsets and playhouses that have varying activities and features, depending on the model. Every model is built meeting playground safety standards and using cedar lumber that resists decay, rot and insects.
Playsets: Big Backyard offers nearly 30 models of playsets varying in size and features. All playsets are made with cedar lumber and have a covered roof or canopy covering part of the structure. Playset activities can include open and enclosed slides, mini rock walls, swings, chalk walls, monkey bars and sandboxes. A full list of accessories is available online.
Playhouses: Big Backyard designs and makes two models of playhouses that are made from rot-resistant cedar. Each model of playhouse has a different paint design and can include features like working doors with doorbells, cafe tables and windows with flower boxes.
Safety: Big Backyard focuses on safety when designing its playsets and playhouses. To make sure each product meets and exceeds safety standards, all models comply with the American Society for Testing and Materials (ASTM) F1148 home playground safety standards. Each product is tested prior to its release.
Warranties: Big Backyard covers all of its playset and playhouse models with a five-year limited wooden component warranty and a one-year defective parts warranty.
Pricing: Big Backyard lists pricing for each playset model online, and they range from less than $500 up to $1,300. The two models of playhouses are listed at around $320 and can vary depending on each participating retailers pricing. All accessories can be purchased at an additional cost as well. Consumers can check online to see a list of participating retailers.
Best for: parents looking for playsets with multiple activities and accessories.

Eastern Jungle Gym has been designing, manufacturing and distributing quality wooden swingsets since 1992. It has over 60 models of swingsets that are broken down into four series: Straight-base, Angled-base, Multi-deck and Freestanding series. Eastern Jungle Gym also makes multiple swingset accessories, parts and hardware and slide options. All of its products include a 15-year warranty on all wooden components.
Read More

Gorilla Playsets has been making ready-to-assemble playsets since 1992. It focuses on providing consumers with quality cedar wood components, durable accessories and clear, easy-to-understand instructions. It makes close to 100 models of playsets that vary in size, features, roof types and swing stations.
Playset features: Gorilla Playsets designs its large line of playsets with different features. Depending on the model, playsets can include swinging features like different types of bench swings and tire swings, various slide features including open and closed slides and multiple deck features including lower level clubhouses. Additionally, some models include monkey bars and clatter bridges that bounce when walked on.
Accessories: Consumers can purchase additional accessories to help customize or develop a theme for their playsets. From telescopes, ship wheels and pirate flags, to lemonade stand signs and telephones, kids can use their imaginations to customize their playsets. A full list of accessories and prices is available on Gorilla Playsets' website.
Roof types: Gorilla Playsets come with one of three roof types: Vinyl canopies, Sunbrella canopies and wooden roofs. Vinyl canopies and Sunbrella canopies are great for shade and offer some protection from moderate weather. Wooden roofs are made using the same rot resistant cedar to match the rest of the playset.
Warranties: All of Gorilla Playset's models come with a 10-year warranty for structural wood components and a one-year warranty for all other components.
Pricing: Gorilla lists all of its playset prices online. Prices vary depending on the series and model and range from $999-$4,549. All accessories are available at additional costs, which can be viewed online.
Best for: consumers looking for a combination swingset and playset.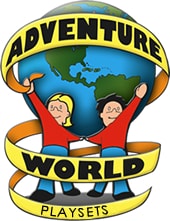 Located in Lancaster County, Pennsylvania, Adventure World Playsets provides consumers with Amish-made swing and playsets. The playsets are designed to be customized with over 100 different combinations and are made with vinyl material that is said to be maintenance free.
Beginner swingsets: Adventure World makes one swingset model for small children to learn how to swing. Its freestanding swing beam is 11 feet long, supported by two 10-foot tall side posts and includes two rubber-coated swings and a trapeze bar/ring combo.
Multi-level packages: The majority of Adventure World's designs have two to five levels of play space connected by different features such as bridges and crawl tubes. Each level has either a basic covered platform or a more intricate clubhouse design.
Customizable packages: The Busy Basecamp swingset models are customizable and can be put together using 10 different packages. Each model comes standard with a tower, one slide, two swings and a trapeze. Customizable add-ons can include rock walls, an additional slide, an entrance ladder, a gangplank, monkey bars and a tire swing.
Warranties: Adventure World Playsets come with a limited 20-year warranty covering defects in workmanship and materials affecting the structural integrity of the product. Slides, swings and accessories are covered by a limited five-year warranty on products.
Pricing: Consumers can enter their zip code online to find the nearest store that carries the Adventure World Playset they are interested in.
Best for: consumers looking for a beginner swingset all the way up to a multi-level playset.

CedarWorks designs and manufactures environmentally responsible, wooden outdoor swingsets and playsets, as well as indoor playsets, toys and children's beds. They have four series of outdoor swingset/ playhouse combination playsets, each with multiple models and options. All of their models are made with splinter-, maintenance- and chemical-free Northern White Cedar. CedarWorks donates 10 percent of its profits to organizations that benefit kids and the environment.
Frolic series: The Frolic series has a modular design to custom fit any space. It has over 36 models of customizable designs, which CedarWorks says can have infinite possibilities. Models in the Frolic series can be as basic as having one slide and one swing to having multiple levels, clubhouses and features.
Play-a-Round series: The Play-a-Round series has CedarWorks most budget friendly models of playsets. It has three standard models that are made from round cedar stock and have one to two forts and multiple features, depending on the model you choose. Features include climbing walls, picnic tables, safety fences, slides, swings, rappelling ramp and firefighters pole.
Playhouses: CedarWorks designs and manufactures 18 playhouses that can stand alone or be attached to a playset. Made from cedar, they feature post-and-beam framing to help them retain strength and durability. Each playhouse is capable of having multiple accessories attached to it, including slides, climbing walls and panels. CedarWorks also lets you design your own playhouse if you don't choose any of its models.
Warranties: CedarWorks swingsets come with either a two-year parts and 10-year structural warranty or a one-year parts and five-year structural warranty depending on the model.
Pricing: Interested consumers can check the CedarWorks website for pricing on all of their swingsets and playhouse models. An email and zip code is required to see accurate pricing for your area.
Best for: consumers wanting a hand crafted, customized swingset or playhouse.

Lifetime has been manufacturing fabricated steel and blow-molded plastic outdoor products since 1986. It makes tables and chairs, basketball systems, sheds, lawn and garden products and playground equipment. In 2010 it expanded its product line to selling Kayaks after acquiring Dragonfly Innovation Corp. Lifetime designs and manufactures over 20 swing and playset models.
Swingsets: Lifetime manufactures 13 swingset models ranging from classic A-frame sets to swingsets that can attach slides, canopies and walls. It uses powder-coated steel for the metal frame which provides extra strength and comfortability. All attachments are made with UV-protected polyethylene plastic to reduce heat retention. Interested consumers can check Lifetime's website to view all models and their various attachments.
Playsets: Lifetime makes 11 playset models that can be configured with various attachments and features such as multiple slides, walls, canopies and clubhouses. Playsets come with an attached swingset that can hold up to two swings and a trapeze swing.
Safety features: Lifetime implements multiple safety features on all of its equipment, including rubber grips on the swing chains and capped rounded edges for all corners of the playset. All attachments are heat resistant to prevent burns, and all products are chemical free.
Warranties: Lifetime includes a five-year limited warranty on parts and manufacturing for all of its products. It does not provide many details about its warranties online, so consumers should ask what each warranty covers before purchasing a Lifetime product.
Pricing: Lifetime swingsets range from $599.99-$1,999.99 while its playsets range from $799.99-$2,999.99. It lists pricing for every model online, as well as what is included with each price.
Best for: consumers looking for a steel swing or playset.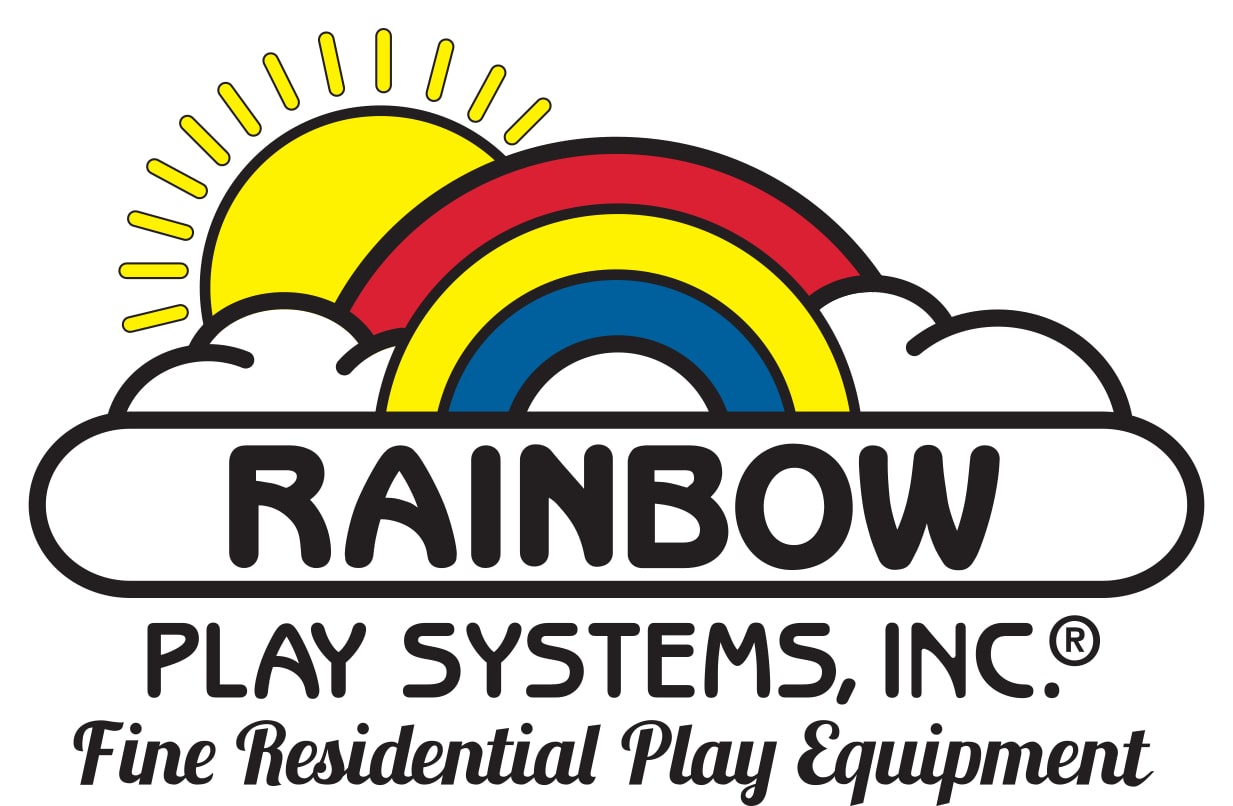 Rainbow Play Systems is headquartered in South Dakota and has over 200,000 locations worldwide. The company provides delivery and installation services for any of its custom swing and playsets. Clubhouses and castle features are made from cedar or redwood and include building options for uneven backyards.
Castle playsets: Rainbow Play Systems have eight series of playsets in their Castles category. Each series comes with multiple packages that can be mixed and matched to create unique play experiences as your child grows. The Castle category is designed for children who like to climb, run, jump and swing with its open play areas and activity-based design.
Clubhouse playsets: There are 10 series in the Clubhouse category of playsets, which are designed for smaller back yards and children with big imaginations. Like the Castle category, the Clubhouse category can be customized with multiple packages to grow with your child. Clubhouses can be stacked on top of each other by combining packages and include multiple accessories like climbing walls, canopies, slides and rope walls.
Commercial playsets: Rainbow Play Systems has over 30 years of experience in building commercial playsets for schools, churches, parks and daycares. Each of its seven commercial designs meet ASTM standards for public playgrounds.
Warranties: Rainbow Play Systems come with a lifetime warranty on all redwood and cedar components, as well as all scoop and wave slides, crawl tunnels, panel mounts and crows nest features. It also includes a five-year warranty on multiple parts. A full list of parts included in the five-year warranty is available online.
Prices: Rainbow Play Systems does not list individual prices online, but you can request a price list from their website by filling out a short form with your basic information and the series you are interested in.
Best for: families looking for a playset that can grow with their children.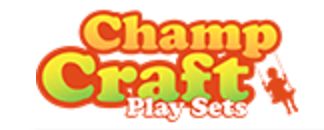 Handcrafted in Ohio, Champ Craft Play Sets are Amish-made from resurfaced, pressure treated pine that is resistant to decay and insect infestations. All of its playsets are modular, meaning you can create multiple designs by adding or subtracting accessories and features.
Little Gem playset: The Little Gem playset is the smallest design and is made for small children to climb, swing and slide. It features a four-foot tall tower, a swing beam with three attachments, a canopy, an eight-foot wave slide and a trapeze with rings. The weight capacity for the Little Gem is 150 pounds.
Childhood Treasures playset: The Childhood Treasures playset is designed for children who are two to 12 years old and has a weight limit of 150 pounds. It has double the floor space of the Little Gem playset and a taller swing bar. It features a four-foot tower, an eight-foot wave slide, a steering wheel, a cargo net and a telescope, among other things.
Boredom Buster swingset: The Boredom Buster swingset is the largest playset of Champ Craft's models. It has a five-foot by five-foot play surface area and a weight limit of 150 pounds. It features a rock wall, three sling swings, a 10-foot long slide, a ladder and a five-foot tall tower, among other accessories.
Warranties: All playsets come with a two-year limited warranty that includes material and workmanship defects. The warranty does not include cracks in the wood that do not affect the structural integrity of the playset. A full list of what the warranty does not include is available online.
Pricing: The price for the Little Gem playset is listed at $975 with free shipping. The Childhood Treasures playset is priced at $1,475 with free shipping and the Boredom Buster swingset is priced at $1,995 with free shipping. Free shipping is for the continental United States only.
Best for: consumers looking for a playset made with pine that can accommodate many accessories.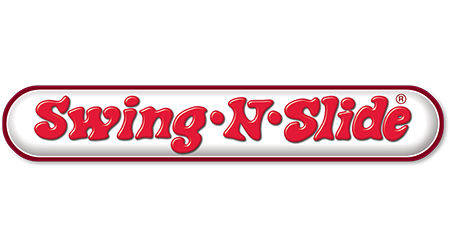 Established in 1985, Swing-N-Slide manufactures wooden, do-it-yourself playsets for residential and commercial properties. It has over 30 models to choose from, including stand-alone playhouses, swingsets and playsets. You can choose from either complete wood kits, no-cut kits (4x4 lumber excluded) or complete custom kits that allow you to choose all parts and accessories.
Complete wooden kits: The models in Swing-N-Slide's complete wooden kits come with everything needed for assembly, including all pre-cut wood, plastic coated uprights, accessories and all hardware needed for assembly. A full list of models and accessories for complete kits are available online.
No-cut kits: No-cut kits include everything needed for assembly except for additional 4x4 lumber that is outlined in the assembly instructions. The kit comes with pre-cut lumber, accessories, hardware and fully illustrated instructions. You can choose from 10 different models, all with different accessories.
Custom kits: Swing-N-Slide's custom kit is designed for the do-it-yourself family and comes with three to four design options. You can choose one of the custom kits, customize it with accessories and select the lumber and hardware. Custom kits come with Swing-N-Slide's own patented bracket system for added safety.
Warranties: Swing-N-Slide products come with a lifetime limited warranty on its slides and climbing mountain features that covers defects in workmanship and material. All kits and accessories have a five-year limited warranty for defects in workmanship and materials. All canopy roofs, tarps, and stand-alone playhouses include a one-year manufacturer's warranty.
Pricing: Complete wood kits range in price from $249-$2,110. Custom kits range from $129-$299 and No-Cut kit prices can be requested online.
Best for: consumers looking for a do-it-yourself, customizable playset.
Disclaimer
Information in this guide is general in nature and is intended for informational purposes only; it is not legal, health, investment or tax advice. ConsumerAffairs.com makes no representation as to the accuracy of the information provided and assumes no liability for any damages or loss arising from its use.
Thank you
Keep an eye on your inbox, the latest consumer news is on its way!