Consumer Reviews and Complaints

***DO NOT HIRE THIS COMPANY*** You will not get your property when promised. You will be charged extra because the driver cant make a right hand turn with his truck. You will not receive all of your property; and what you get will be damaged for sure. Following is a partial list of issues at hand: She has damaged property--headboard & footboard for bed. She is missing 3 boxes & 2 duffel bags---containing clothes, boots, comforter and bed pillows. She was treated extremely rudely by your "customer service" person, (Rachel), who hung up on her repeatedly! You sent an 18 wheeler to her apartment for delivery knowing the driver, (who could speak fluent English--but pretended he could not when it was more convenient for him), "Cannot make right hand turns in the big truck".
Driver called for assistance. Received another male, rude as well, with a Ryder truck. My daughter was told that if she "did not pay the $350, in cash only, for the truck, she would not get her property." I want to say that this is the poorest customer service I have ever witnessed. But there truly is NO customer service in this 'company' at all. My attorney has reached out to the Attorney General & filed a claim. Also reached out to the BBB to file a claim; only to find that you are NOT registered with them as you advertise on your website! A false advertisement claim was filed along with a claim/report to the FTC for their action. It will be my life's mission to see your company fail and dissolve. You deserve the same respect, truth and consideration you gave my daughter...which was none at all. I will destroy your company by your very own words. I gave this company 1 star only because I had to do so to submit my review. ***DO NOT HIRE THIS COMPANY***

This site is making me be generous by giving them even 1 star. My first move out on my own was across the country and I had the displeasure of using Stop and Move moving company. It took them over 3 weeks to get my stuff to me when the contract was 10-14 days and every time I called to ask when it'd be here, the time got pushed back 3-4 days. When they finally did get to the state I was in, the driver called me to tell me that he wouldn't be able to fit his truck in the parking lot of the storage unit so I was going to have to pay extra to have them move my things to a shuttle. And since he claimed he would not fit, he asked me to commute a half hour to where he was to pick up my things. I told him I was absolutely not meeting him anywhere but the place that my things were to be delivered to and I had to tell him 3 times to NOT take my things off of the truck and move them to a shuttle.
I then called the storage unit and asked if his size truck would fit, to which she responded, "Yes, there is a back entrance for trucks that are too big to fit in the font lot." So I called him back to let him know that, and we decided on a time to meet there. When I got there, he was signing papers to use one of the moving trucks at the units, because he insisted his truck would not fit. I told him I am absolutely NOT paying extra for it since I've already been going through hell with these people. The poor girl working the self-storage unit told me a little while later, "I told him his truck would fit but if he's uncomfortable doing it then that is fine and he insisted he would be comfortable doing it but his truck wouldn't fit. I've seen bigger trucks than that fit through the back parking lot. He just wants to try to get more money out of you for moving it to another truck."
I also asked him how come my things were on a different truck (not rude about it I was just curious because I wasn't aware they'd be doing a truck change) to which he tried telling me that it was the same truck which it very clearly wasn't. My things were put on a white truck and showed up in a bright orange truck. The whole time they were there, making more work for themselves, it's almost like they were trying to be buddy buddy with me and he kept trying to tell me how he's going to make me smile and I won't be mad at him anymore. I had to tell him at least five times that what would make me happy is him doing his job and getting my belongings in my storage unit. He tried to get me to pay before they even took my things off of the truck and then tried to find in the policy that that was how it went, but couldn't find it, so my money stayed in my pocket as they transferred my things from one truck to the other.
He also tried convincing the girl working that he could leave his truck blocking the whole front parking lot for another quick 20 minutes even though she stated no way because it was a fire hazard and she will get fined. He clearly did not take into consideration that it is at her place of work because she had to tell him no 3 times before he finally agreed to move it.
As soon as we got around the building after them taking well over 45 minutes to move 17 boxes from one truck to the other, my things were still on the truck and he immediately asked me to pay again. Making it clear that he does not care about customer service/concerns. He also told the girl working, "Don't be telling customers that my truck will fit there and I'm trying to get more money!" My first moving experience was SO horrible because of these people that I will probably never use any moving company again. I will move it all on my own however I need to. DO NOT USE STOP AND MOVE LLC AKA ALLSTAR MOVING LLC.

I am getting denied a portion of my claim because it wasn't well documented on the sheet before the driver left. This is disheartening because the All Star driver specifically told me that I had 5 days to go through all my items and notate damage and missing items. He assured me that All Star would call me in 5 days for me to share what I had found. When I didn't receive the call I had reached out to All Star to get direction. Today, the claims center informed me that there is no-such 5 day process. It is incredibly disheartening to have an All Star employee lie to me... or maybe not understand his own company's processes.
The additional ways that All Star failed me and made my move a total nightmare... and some suggestions on improving: When booking with All Star I was provided a single amount quote for a certain amount of space. However, I was not informed that there would a price differential between the $/sq ft in the quote vs. the additional space that I would need. This doubled my quote price. If I would have received the $4/sq ft price instead of the jacked price to $6/sq ft at the time of moving, I would have been much more satisfied and would have saved $800. Or if All Star would have created this visibility into the price differential, I may have requested more room to be extra-sure that all my items fit.
When I asked if my items could be delivered by February 17th, since I was out of the country until then, I was met with "sure, no problem" because I was shipping the items on January 23rd. However, it was not explained to me that the items wouldn't actually ship until February 17th, when I returned and therefore, I did not receive my items until 1.5 weeks after that. I was starting my new job, all the way across the U.S. and literally didn't even have a bed to sleep on. Had I known this was the case, I may have made some different decision about my travel or how I shipped my goods. I honestly felt lied to and it would be helpful if there was transparency in the process.
My items were beat to hell. My boxes were falling apart when they arrived. I had clearly labeled which side was up and that was rarely adhered to which led to a ton of my items getting damaged, including a $200 antique mug. Additionally, I was charged for a ton of packing and my items still came to me damaged. At the very least, my packing costs should have been reimbursed.
The insurance options were also poorly explained during booking and through the driver. Please take the time to talk this through when people book your services. I would have definitely opted into a higher insurance had I known how poorly All Star was going to treat my items. Well, actually, if I had known the poor shape I was going to get my items in, I would have went with a different company.
Overall, there is a lack of transparency into your processes and pricing and the whole time I felt duped. On one hand, I was thinking, "I probably deserve this because I didn't investigate enough into All Star or into how moving companies trick you to squeeze out profits". But on the other hand, is it too much to ask that a moving company, who are the experts, be transparent and honest with their customers? Man, that would be a refreshing change. A very disheartened customer.

I work in the logistics business moving commercial product overseas and throughout the USA. I'm always getting estimates based on weight/dimensions, price quoted versus actual cost is always within $20 to $30. Definitely not in the case of ALLSTAR MOVING SERVICES LLC 78 JOHN MILLER WAY UNIT 308 KEARNY NJ 07032. I was moving my friend Cheryl's daughter from NY to SAN DIEGO CA. I sent ** at ALL STAR weight/dimensions of the contents of a 1 bedroom apartment which consisted of 31 cartons, a small computer desk, small bookshelf table top wine rack, Queen mattress/box spring and frame. She came back to me with a price of $962.52.
I had repeatedly told her I needed freight to be there on 3/15. She told me numerous times that it would not be a problem. A couple of days prior to pick up I was told by her that it would cost an extra $250 because she would have to dedicate a truck to us in order to make the 3/15/17 delivery date, so we agreed to extra cost. I went over the cost more than once via e-mail and via phone, ** also discussed via phone with Cheryl. The day of pick up I was not there but Cheryl was, not only did ** OF ALL STAR DECEIVE US ON TOTAL COST OF $1212.50, there was no dedicated truck! When Cheryl asked about dedicated truck she was told by driver, "We don't need to do that. We have trucks going cross country everyday". The driver then presented her with a bill for $1830.57 and basically was told if she didn't sign they would not take freight and there would be no refund of deposit...
I called ** OF ALL STAR to discuss issue and was basically "told too bad the price I gave you was an estimate", which she failed to mention on any of our e-mails/phone conversations. ** AT ALL STAR REFUSED TO DISCUSS THE DEDICATED TRUCK FEE and ** AT ALL STAR HUNG UP ON ME. In all my years dealing with commercial carriers I've never had to deal with this kind of DECEIT. They have always made sure I knew exactly what the final cost would be and why. When people are moving their personal belongings it's stressful and hectic and they rely on a moving company to make them aware of what is involved. ** AT ALL STAR DECEIVES BY OMISSION. SO CONSUMERS BEWARE OF ** AT ALL STAR.

I used a third party site, United National, to find a moving company to move my items from CT to NY. When I made the trip 2 years ago it cost me $600. This time, the quotes I was getting were in the $800 range. The agent called me and told me a company would do it for a flat fee of 700 if I reserved them now and made a deposit. The company was Stop and Move LLC. Fine, it was a bargain. All Star Moving then contacts me and says they'll be picking my stuff up between 1 and 5. They arrived at 6:30 and demanded and extra $600 because I didn't include 2 dumbbells, 2 duffel bags, and a chair in my tally. I asked them to review the contract which I signed which said I had an allotted space in all of this would fit.
They pull out their own contract, completely different from the one I signed, and said, "Nope, these are our terms." They then said this wasn't their fault and that I could pay the extra $600 or they would leave and keep my deposit. I haggled with them and brought the cost down to $200. My new job started the next day and I just wanted it to be over with. They then asked me when I would be available to get the stuff. My contract said same-day, theirs said 5-7 business days. I fought them on this and they said they'll try and do it that night. I'm writing this review waiting for my items and will update if they do not arrive. DO NOT USE these movers and avoid them like the plague. I will be contacting my lawyer and United National to see what they can do about this unacceptable extortionist company.
How do I know I can trust these reviews about All Star Moving?
885,230 reviews on ConsumerAffairs are verified.
We require contact information to ensure our reviewers are real.
We use intelligent software that helps us maintain the integrity of reviews.
Our moderators read all reviews to verify quality and helpfulness.
For more information about reviews on ConsumerAffairs.com please visit our FAQ.

I am very disappointed with the service I received from this horrible company. I work in transportation and shipping myself and know a crook when I see one. First off, Monica is the rudest, nastiest, and most disrespectful woman I have ever dealt with on professional (what a joke) level. She constantly lied to my mother who set up this order and then when I attempted to reason with her she hung up on me. Never in my life have I had such a negative response from someone who's working in CUSTOMER SERVICE. She would not help me at all but kept repeating over and over "Read your contract." My shipment was embarrassingly late and it was not okay. Eventually we had to deal with a new customer service rep because of Monica's unprofessional attitude.
I was moving across country alone and we arranged this shipment to arrive at my apartment within the first few days of me living there. It didn't arrive for TWO WEEKS. They lied about the entire process. They sent my items all the way down to a warehouse in GEORGIA. In no way shape or form does it make any logistical sense to move items south when they are to be direct shipped across country. I don't blame the moving guys themselves, only the people who work in that office for trying to cheat people.
This is the worst moving/shipping company I have ever experienced in 4 years of working in the industry myself. I hope they are closed down and can't treat other people the way I and so many others were treated. Monica, you should be ashamed of yourself. It's people like you who give those in the customer service industry a bad rep.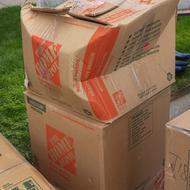 I used All Star Moving services to go from NYC to Denver in August 2016. I would NOT recommend their services to anyone! Throughout the entire moving process this company was aloof, rude, and incredibly deceitful. To start off the company scheduled a noon-4 window, showed up at 4 and the head mover told me they were going to take a 30 minute lunch break before they started! I reviewed the estimate, and what overage charges may be added based on space we booked vs. space we used on the truck before the movers started the job. During this conversation I stated to the head mover that I did not want to use more than the space booked and they should notify me before going over the allotted space.
All seemed well until they packed the truck way over our space! When I asked them to open the back of the truck and looked inside the truck had been packed in a very inefficient manner and that seemed to be on purpose to charge more money for more used space. I asked the movers to remove an item so that I was not charged extra, and the head mover was reluctant to fix the job. It took an unreasonable amount of time to convince them to fix the packing of the truck and in that process the head mover said some short nasty words to me. I called the company a few days later to express my discontent with the move due to lateness, and the insulting words the head mover said to me. Monica, the manager, was extremely short with me over the phone and she hung up on me. Rachelle, who I spoke to was not as rude, however she was extremely unhelpful and short with me on the phone.
I got no response from the company after being hung up on by the manager. Then on the day of our move the BIGGEST truck you could've imagined, far bigger than what had picked up our belongings in NYC, arrived in Colorado. And this is where it got beyond crazy. This truck was so large that on a normal size street the truck could not park anywhere! It was so large it blocked traffic on the street, it could not back into the alley behind our apartment (which I have driven a 24" uhaul into) and eventually the size of this truck warranted the police showing up forcing the truck to leave. The truck had to park around the block and the movers then UNLOADED OUR BELONGINGS TO THE SIDE OF THE ROAD! Now the movers, Maurice and Susan, were very kind and helped us get stuff to the front of the building, however because of the ineptitude of the company the movers showed up completely unprepared for the job.
The movers told us All Star Movers regularly sends trucks that are too large to drive into a city so that they can charge extra long distance carry fees. The following days resulted in no response from the company and I'm glad to have them out of my life now. But I must urge anyone considering their services to reconsider as they do not care much about their customers and generally just provide a bad service at their job.

I contacted several movers Including All Star Moving Services in Kearny, NJ. I spoke to a woman named Monica and she came up with a price of 849.00 for my elderly sister's move. On the day of the move the price for move increased by about 125 percent. The reason for this was the distance from the truck to my sister's apartment was over 75 feet. I had advised Monica previously that she lived in a senior citizen's building and that it would be more than 25 feet to the elevator. She advised me that it would not be an issue. They also advised me that the 26 boxes were too large and my sister would be charged more.
I called the federal motor carrier and they advised me that there are 20 complaints against this company with them. When I called Monica she would no longer speak to me, only to my elderly sister forgetting that it was me that contracted them for the move. The agency to contact is the Federal Motor Carrier at 888 368 7238. My sister had no choice in the matter as they advised her that they would keep her deposit. This is money she does not have as she lives on social security and is disabled. Nice people. Everyone should call the Federal Motor Carrier before contracting a mover.

I submitted bid requests to several different moving companies. All Star came in lowest and the woman I spoke with, Monica, seemed pleasant and helpful AT FIRST. Once I had signed the contract, with an urgency from the staff that was disgraceful, everything else fell apart. The company charged me more than was appropriate as I'd deleted several items and merely added two boxes. At that point, I was stuck. The truck arrived three days later than the date I'd requested and a bank money order was offered AND REFUSED. Even though the company's contract states clearly "MONEY ORDER" the delivery personnel refused to unload. It had to be a POSTAL MONEY ORDER.
Ironically, All Star faxed me a copy of the contract and it just had "Money Order." I actually had to take one of the movers with me to the bank to get the money order cancelled and hand him cash. There was no arguing with the office staff so I attempted to speak to the owner. I got the rude comment of "What owner do you know, talks to clients?" Well, I know many owners that talk to their clients - I wasn't calling the White House or IBM or Microsoft asking to speak to the owner. It was a horrible transaction and extremely abusive. If I can save ONE PERSON from booking with All Star, I will have some solace although I would prefer no one booked with them!

I am senior citizen. I was about to purchase some furniture from East Coast to be delivered to my house in West Coast. I shopped for moving company that was affordable. The price that I was quoted by an agent named Monica was very reasonable based on the exact measurement and detailed information of the items. I specifically asked Monica if the price they have quoted to me based on the volume was not going to change? She was very sweet and nice and assured me that it will not! I trusted her and base on that I purchased the items and signed the contract. They said that I have to pay 1/2 of the money upfront and I did. Then everything changed the day that they picked it up! They increased the price by more than 50% and put me in a situation that I could not do anything but accepting it.
After two days Monica called me and said that I have to pay the increased price before the delivery. I said I will pay it on the delivery, all of a sudden Monica became very nasty and threatened me by saying "if you don't pay right now we auction your stuff and you never see them!" I was scared and reluctantly paid the increased amount. Then after two weeks at the delivery date they called me and said that their truck is not allowed to enter my street. I said it was not possible. I asked them to wait there then I called the Atherton police and inquired about it and they said if they need to deliver to a house in Tuscaloosa there shouldn't be any problem!
I called the driver and told him that and he said "no I would not risk it." He said "I need to transfer your stuff into a smaller van and for that you need to pay $350 more!" I asked him to stay there, I come with a truck and pick it up myself, he said he could not wait for me. I knew it was another scam to charge more money. Once again I had no choice but accepting it. Within a couple of hour they were behind my door. When they delivered the goods most of the furniture were damaged and by then I was about to have a nervous breakdown. I wish I had read all the prior complaint about this company. I urge nobody to use their services. I am willing to go to any length to put them out of business. The original quote was $912 - and I ended up paying almost $2000. It was awful experience.

My move from Maryland to Charlotte was horrific. I had to do all business via phone, fax. My furniture was being picked up from my daughter house... When they got there they demanded $750.00 extra because they said no room on the truck!!! They told her after they started loading. My daughter's husband was at work. The main guys told her "let's go sit down and talk about this." They were acting like a gang! My daughter was so nervous she stepped outside and he was still sitting there. My daughter told them to leave "we have no more money to give you. And you can just drop the furniture and leave." He told no he is taking the furniture to auction and I forfeit my $415.00 deposit and I would have to pay an additional $200.00.
I called the attorney general and they said this is a federal offense fccb dot. Seem like after I contacted them the manager calls me a whole day. Later telling me he would do me a favor. He said he would deliver my furniture at original price if I send in papers to prove I'm on disability (come again???). Well that did not happen. Once the driver got here he said he can't fit his truck in my condo lot 18 wheeler. Said I would have to hire a truck to move my furniture off his truck...(what???) oh ** no!! I have my things because I went crazy did not hurt anyone. These people are lunatics!!! Save yourself. Do your research... There was a law passed about furniture hostage takeover.

My girlfriend Laura and I mistakenly hired All Star moving company to bring our furniture and boxes from NJ to Texas based on a low estimate and false positive reviews for the company. After being tipped off by another moving company that All Star are scammers and that the reviews I read are for another company with the same name, I did more research. Once I found the actual reviews for the company I hired, I became terrified. The hundreds of people warning you about All Star Moving are so right.
The minute I was alerted to this I contacted them for a refund on the 50% deposit I gave them just a couple days earlier. They would not let me speak to management or the billing department. The woman I spoke to claimed I had to wait 3 days to be contacted by the person who gave me my quote. I had to contact her 3 days later as she made no attempt to call me. When I spoke with her she told me I could not have my deposit back because I called 9 business days before the move and not 10 business days before.
These people are without a doubt scam artists with absolutely no care for the people they are robbing. I spent $481 for a deposit and cancelled just a couple days later when I was made aware of their practices and now the money is lost if Discover can't win in the dispute I've opened up against them. Or ABC Fixer doesn't choose my story to air on the news what this company is doing to people. Please everyone who has been scammed by this company write to ABC Fixer to show them that something must be done to stop them from continually stealing from innocent people.
I am in such a terrible position trying to scrounge what money I can together in order to fund my huge move from NJ to Texas for the start of a career I was just hired for out of college. I have a family to support including a 4 year old daughter. Losing $481 to a dishonest moving company has just made it nearly impossible for my family to get to our destination with our belongings. I wish when I attempted to review the company I would have seen the reviews for the correct company instead of the other company named All Star that has good reviews. Beware of this people! All Star Moving Services in NJ is not the same as All Star Moving and Storage in NY!!! Please help have these criminals removed from service so no one else has an already stressful time (moving) turned into their biggest nightmare.

This is the worse moving experience I ever had. I spoke with Monica and gave her a list of my belongings and the dimensions. I was moving from New York to California... Monica gave me a quote of 1052.00. Moving day... The drivers get there four hours late because of traffic and they were lost. Ok. No problem. The movers began to load the truck... Lol. I'm thinking they would load the bedroom set first since it's the biggest pieces of furniture and the most important thing. I was wrong. They packed 11 boxes, a small compact refrigerator, car amp, small table and 2 chairs, 2 night stands and my mattress and box spring. Once this was all loaded on the truck, the driver says I have no room for my bed set (dresser with mirror, chest, and bed frame). So I call Monica and explained the situation. What was the point of doing inventory if your movers don't know how to load the truck??
Monica then tells me there's more room on the truck but I would have to pay an additional $700. At this point All Star Moving has 50% of my quoted price that is non-refundable. So I tell them I'm not paying another dime and they can just transport the items on the truck. The movers left with an attitude. They don't believe in customer service. The movers speak Spanish... They are basically trying to make an extra buck.
Two weeks later I call to check on a delivery date... I was put on hold for 10 minutes. Rachael finally picks up and says they'll call me back. I waited a whole day, no call back. Call the second day and I'm put on hold for 10 minutes while Rachael calls the driver. She tells me my belongings are in LA (2 hours from my house) and I will receive a call within the next two days. This company LIES, LIES, LIES. A week later and my belongings haven't shown up yet... No courtesy call or anything. Smh. So I decided to call Monica about the situation and she gets an instant attitude. Wait... Why are you mad?? Why is it taking a week plus to drive two hours?? I think it was a fair question. This company doesn't believe in saying "I apologize" or "let me see what's the hold up"... Nothing. Just a bunch of nasty **. Monica likes to argue and then hang up phones. I finally said "I'll just report my things stolen."
A week later the driver calls me and says my delivery date will be Saturday between 4-7 p.m. I asked if they can call when they are 30 minutes away because at this point I have read the reviews and I will not be extorted out of money for my own belongings. Of course the driver had an attitude. They showed up at 11 p.m. and will not unload the truck until you pay the remaining balance... Which gives you no time to make sure everything is there. One of my night stands have a big hole in it. Both chairs are broken. Boxes look as if they were being thrown around... Even the ones that said "handle with care". I would like to thank All Star Moving because of your great service. I will never use a moving company again. I'll just rent a U-haul. This company deserve 0 stars.

Terrible experience!!! They will give you a quote and ask you for another $1,000 more the day of the moving, they will threatened you with no delivering you items, and not refund of deposit. My items were completely destroyed. Please save yourself a headache. Do not use them!!!

Called Monica/Jessica and went through the items I am moving item by item with dimensions. Was quoted a rate with extra fees for stairs and mandatory plastic cover for my mattress. The truck came late claiming they were lost. Driver "looked" at the same exact items l listed prior to Jessica, spoke Spanish to his crew and said that will be double my limit and either I pay now 1237.50 or I lose my 50% deposit ($570). They were rude and unprofessional. Called Jessica again but she hung up phone on me refusing to reason. My furniture was dragged down the stairs not carried. The boxes were delivered smashed and opened despite the word FRAGILE on a few. The estimate was no way near the actual despite providing them with dimensions.
Arranging in the truck was horizontal to take more space, they refused to stack boxes or rearrange to reduce space. Driver said he gets a percentage of the cost which is to his benefit to increase cost obviously. They were extra rude when I refused to tip the crew. You don't get to see the entire contract till you pay the deposit and then you discover the scam. Delivery was a day late with badly handled boxes.

I recently did a cross-country move from new York to California. On the phone Jessica estimated my cost at 1200 and I informed her that I did not have a delivery address at the time of pickup. She told me they offer free storage. Great. As a consumer I'm thinking when it arrives in California it will be stored. They picked it up on the 29th June. I spoke to them on the 7th July and told them my new address. At no time did she tell me that my belongings were STILL in Jersey. I spoke to them several times. Most of the calls ended with her hanging up the phone when questioned about a supervisor. Like so many others on this page I felt that I had to accept this treatment because they had my belongings and I didn't want my stuff destroyed. I waited the 14 days as TOLD. I called back on the 12th day asking for information on a delivery time. Rebecca LIED when I called back. She told me she left a message but never called!!
As for the delivery driver he was no better. He called and didn't leave a message. I just happened to turn my phone on and see a missed call. When I called back he told me I should have answered my phone. When I questioned him about not leaving a message the driver told me sometime after 12pm. I took the day off and no delivery. NOT even a courtesy call... I called him thru a 3-way because he was ignoring my calls. He then informed me tomorrow before 12. THEY HAVE THE WORST CUSTOMER SERVICE. LIARS AND RUDE!! Their pickup guys extorted me out of $120 for their work... most of which I had done already. Told me I had to disassemble my gym equipment and electronics. I had already boxed up my belongings prior and he still charged me. 1200 to 1680 and told me I was getting a deal! I contacted the Better Business Bureau.
DON'T USE THESE PEOPLE... THEY'RE EXTORTIONIST, RUDE & SHADY. When I questioned Rachel/Rebecca about compensation for treatment, she told me "we don't do discounts." The law states late delivery you have refund the patron. She told me they don't do that. I asked Jessica about the golden rule, customer's always right. She told me they don't do that.. Wow. MONICA the mysterious supervisor is NEVER there to speak to. ALLSTAR RELOCATIONS LLC or whatever name they go by are a bunch liars and unreliable. STAY AWAY FROM THEM!!!

Moving company north of Atlanta Georgia calls on day and hour of move, Sunday, and states he has no truck and needs more money to get a truck or I have to find a truck. I say, "no" and he says I cancelled, so no refund of deposit. He failed to provide move service. You can't rent a truck on Sunday. I tried for my own sake.

I chose this company based on the expedited promise of 7 days and they would pick up the furniture the next day. I told them exactly what I had and the weight. I got a quote of $828 to move 6 boxes, two couches, and a queen mattress from Connecticut to Florida. Firstly, they did not listen to pickup times and made it sound like it was my fault, they cancelled pickup twice, and came three days late. I was back in Florida by this time and they were mad that no one would sign for furniture (I found out later this is when they first try extort more money out of you.) Got a call that the load was heavier than thought and with packing it had gone up to $1110. I paid it because now they had my furniture.
On the Friday the driver called "I bring your furniture tonight at 10pm, you will be ready - yes?" I said yes and foolishly removed my previous furniture from the room. Furniture delivered on Monday morning!!! Once at the door the driver tried to say he could not pull down the street and would cost $650 extra to carry in the furniture or $450 to get closer with a hire U-Haul truck. Lucky for me, after Friday night I go wise and read the complaints on this site - I hired a U-Haul truck myself ($50) and transferred the furniture to the U-Haul right there and then--driver was pretty mad and left in a hurry. :)
When I called the company during this ordeal they were rude and had zero customer service. Everything is your fault... DO NOT USE THIS COMPANY - CHEAP IS NOT WHAT THEY ARE... DO YOUR HOMEWORK!!! They are fly-by-nights who do indeed subcontract the loads - despite what they tell you. Just a shame they work just inside the law with their estimated quotes - that continue to be estimates so they can change at their whim.

Got move estimates from 4 companies for a move from MD to GA. They were in the middle. I explained ALL furniture to them on the phone and they gave me an estimate of $1310. I gave them 50% deposit. Upon pickup, they raised price to more than double - $2900. I had no time to find another company and was down 655 (non-refundable), so I had to agree before they would load the truck. When they brought my stuff to GA, a table was broken and they didn't put the legs back on my sofa. I had to do it myself later. They are the ABSOLUTE WORST company I have ever done business with. Lying from start to finish. STAY AWAY.

I should have researched this company prior to my move, though have moved frequently over the years and never thought I could endure the nightmare that I have. In a nutshell: Company was FIRST to call me after submitting online moving request. Quoted around $800 for move from NYC to DC. Sounded too good to be true. This is just a ploy for them to get a down payment and get into your place and hold your furniture hostage. Once everything is loaded on truck, they tell you it is $25000 more than what you were quoted. Can you say no at this point, and move everything back into your home? You are held by the balls. Yet the shady ex-cons who show up tell you they will cut you a deal and only charge you $800 if you pay in cash. They refuse to give you a receipt because if management found out, you would be charged $2500.
Offer free storage for a month. DO NOT DO IT. This leaves your furniture in the arms of THIEVES who go through your stuff and take what they want. Month and a half later, furniture is delivered banged up, broken and scratched. Half of your stuff is missing. They unload stuff in 15 min and ask you to sign their sheet which they don't leave copy of. Tell you, "If anything is missing or damaged, you have 30 days to file report." You call the main office and Jessica or Rachel answer and tell you everything has been signed that you received your stuff (forged initials) and they don't have any policy that says you can report within 30 days -- so the movers lied. You are left scammed out of money and half your possessions. Not this time con-artists -- see your scheming scoundrels in court!

STAY AWAY FROM THIS COMPANY!!! We called and gave a detailed list of items. We were quoted $1700. When the movers arrived one sat with paperwork while the others quickly loaded the truck. Banging my furniture and scratching floors. One of them seemed menacing and wouldn't respond when spoken to. ONLY after truck was loaded and a few items remained were we told it was going to cost us almost $6000 plus $600 cash to pay movers. I knew that if we asked to unload truck they would throw it curbside. The fella lowered it to $3000 but the $600 HAD to be paid in cash immediately and refused to give us a receipt. Upon delivery the items they packed were crushed, furniture damaged and some pieces broken. Boxes we packed marked "FRAGILE" were ripped, torn and crushed. Irresponsible and unreliable.

Guys, I wish the same! I wish I read all the reviews before hiring them! It is a nightmare experience... Jessica over the phone estimated 890$ from Boston to Dallas for 15 boxes, small washing machine and bike! The only pieces of furniture we had was a table with two chairs and Ikea shelf! We made sure we explained to her what the items were. She assured us it was going to be the amount. On the day of moving it was raining cats and dogs outside and the movers came, immediately started to take boxes and later on said the new amount was $ 2200. We had no bed, no couch... What would you do at this point??
Then he said it would have taken 5-7 business days. It took way more than that. The boxes were all smashed, inside the boxes glass all over and stuff missing! Missing expensive clothes, brand new shoes, electronics, iPhone and Samsung phones, broken laptop with dirty black stains on the cover from someone touching it, worth over 5000$. I am so aggravated at this point of how someone still is in business by treating customers this way. The worst feeling is that you get robbed by wasting so much money. And the most important is that the items are missing that have very sentimental value, family passed items that no money will buy.
Rachel over the phone today told me that I signed that I received everything! But boxes are missing! And it is written that you can claim missing stuff on the agreement. She told me "good luck with that. You received all your stuff. Call the police if you like!" If you called them now to get an estimate and you like the price, believe me it will change once your boxes are inside the truck! Don't get tricked like we all did here. Run from them! Please if you have an opportunity to find a decent moving company, do it! Do not trust a single word they say. And they say they won't pay for Ikea damage. Haha Because it is just pressed wood so they didn't even bother covering it.:)

I'm currently moving, and the price that was given to me on the phone was not even close to what it is to move. It's now above $3500 and I had to pay the movers an extra $600.00 to take my kids stuff, smh. Now on delivery they say it's an additional fee for more than one flight of stairs. When I ask to speak to someone higher than them, they hang up. I'm very upset and would never go through another moving company again.

All Star Moving is the worst company we have ever had to deal with in so many ways. To complete his Boy Scout Eagle project, my son needed to ship items he had collected to a charity in Missouri that would ship them to our troops serving overseas. He had collected 39 boxes of snacks, books, personal care items, etc and determined that it would be easier and cheaper to have a moving company ship them than a parcel company. We made the terrible mistake of choosing All Star Moving. This little company was the worst bureaucracy. We must have had to fill out 10 pages of forms with twenty signatures. And we had to complete this process over and over and over for each stage of delivery, plus every time they didn't like the way we signed them. Then it was hard to schedule them, but they did finally show up one day. The movers themselves were OK, as all they had to do was carry the boxes from our foyer to the truck in twenty minutes.
They had no idea when they would deliver them, but we emphasized the boxes had to be delivered during business hours. So a week and a half later after we had left for vacation, they called up on a Sunday and said the charity wasn't open and they couldn't deliver the boxes! They said we had two options, either we could pay them $300 to store them overnight, or they would auction off our goods! They didn't care about the charity, items for the troops, the Eagle project, or that we told them it had to be delivered during business hours. They demanded immediate credit card payment (and another 10 signed forms) or auctioning off the troops' goods. I was ready to hang-up on their extortion, but my wife and son wanted to finish his Eagle project, so we found a fax machine at the hotel and paid the blackmail. If you don't want to be ripped off, stay away from this company!

Omg, I've read most of the reviews and like someone said I wish I had seen the reviews, because everything that is mentioned is true. This company contacted me via email and offered a low price. When I contacted them, they give me a size per cubic feet and told me it will cost 850.50. I give a down payment of 412 and for me to pay the balance upon delivery. When they went to pick up the items I received a call stating that I won't have enough space, they will have to charge me extra for space and for wrapping and for any loose items which were not much. I had to pay 523 over right there and then for the pack the items in the truck, mind you not all of them made it.
I told them specifically when I will be home to receive the items if course no call no show and they decide to come on a day that I'm working, threatened to put my stuff in storage and auction them off, file a lawsuit which I would have to pay attorneys fee. I had to leave work and go meet with the driver who was not even there when I arrived, and once he got there he had me drive to him to the site where the apartment is and told me he will not be able to drive the truck into the complex, mind you this is a place where people move in and out and I've seen these size trucks there. Anyway the driver told me I would have to pay for them to rent a smaller truck for 350 dollars then he showed me a paper that was initialed by the person where they originally picked up the items stating if the truck can't enter the premises the customer has to pay for shuttle services, per cubic feet from $350 up to $1000.
I contacted the office to discuss the matter and all I get is this rude, no manner, uneducated rep with whom I spoke with earlier on, she has no type of customer service. She told that it was my problem and my business, what does matter if it's not my initials on the paper when I tried to tell her that none of this was explained to me. Now I'm 1hr 1/2 on my break from work going back and forth with them and the driver who's calling them bunch of idiots and doesn't want to deal with them. I'm the 8th customer that this has happened to and they should pay for the truck rental. Finally this same woman calls me back and now told me she spoke with her manager. If I can't pay for the truck rental they can so along carry which I would have to pay $200.
I was tired of fighting. I complained to the complex manager she even called them to ask why was I being charged extra, and they've have moving truck same size in out of the premises. She went as far as telling she will have me contact a lawyer. Now the worst of it all, I ended up with a destroyed bookcase and 2 missing boxes, and a cost of $2070 in total. I'm so disappointed and so upset, they can't even tell what they going to do about my missing boxes. This company should no longer be on the market because they don't know what customer service is. They are bunch of crooks.

Sorry to say I read these reviews after I contracted with them. I have moved before. So I knew my inventory and approx cubic ft. They gave me a special deal, otherwise I was going to cancel. Sounded ok, but they asked for $500 upfront in cash. They advised me that instead of the 508 cu-ft, I had 800 cu-ft. There was another load before me that used 800 cu-ft. Did not realize that the truck they came in 26-28 ft only hold 1600 cu-ft. The truck was only half-full. Now after 6 days sleeping on the floor, hip surgery 3 month ago, I still have not heard back. I don't know what cost to expect when my stuff arrives. I advised them my complex required 48 notice to block street, else they will be in middle of road and police will be on site. Let's see how this works out. I am going to take this further because this should not be happening. This is extortion and stealing personal property. I wonder if they have any warrants out on them.

I hired All Star Moving for a move from NY to GA. They told me up to 7 days to get my items. They were 3 days late, no apologies, no updates unless I called. The receptionist was a non helpful ** that could tell me nothing except it would be arrive and conveniently so the supervisor was never available. Oh wait there's more. After arriving 3 days late they tried to charge me 150.00 dollars more because the driver refused to come into the complex where I lived after getting the okay from the property manager. DO NOT hire this moving company - they will make your already stressful move more HELL. They are a complete RIP OFF. They quote you a low price to get your business then charge you to death thereafter. WORST company ever!

All Star Moving LLC Secaucus NJ **WORST COMPANY** **DO NOT USE THEM FOR YOUR MOVING**
Unethical employees - **, the boss whose name I don't know, the third party movers who delivered my stuff. These people don't even know that they should not violate the Binding estimate. They don't know ** about this business. They promise low prices by giving less cu.ft measurements for your items during initial estimate but then after loading the items, the size doubles for nor reason. They don't explain anything. They will come pickup during off office hours like early morning or something like that and load items and ask immediate money for the extra cu.ft. They would impose $100 waiting charge for every hour they wait, because it's their mistake to come pickup during these hours and not ours.
They send Goons to pickup and deliver stuff. So if you ask any question to them, beware, they get angry for no reason. If my guess is right, this place is the rehabilitation center for Russian mafia people. They speak weird English which is hard to understand and have real grim faces, as if if you sneeze before them they would punch you in your face. Once money is given, that's all, they would not attend any of your calls. If attended, then long wait time and rude responses.
IF YOU CHOOSE THESE MOVERS ALL YOU ARE GOING TO GET IS HIGH BLOOD PRESSURE, UNWANTED STRESS, RUDE BEHAVIOR, MISHANDLED GOODS. They think that once they get money no one can do anything about it, but I would say this, PLEASE DO NOT USE THEM, THEY SHOULD BE OUT OF BUSINESS.

Wish I would have seen the reviews before hiring them, I had to hire them at last minute while moving from CT to CA in APR-2015. I have a moved at least 5 times in last 5 years because of my job move across USA but my experience was never horrific as this one. Wish I would have given 0 rating if possible. Seems the plot is the same for every customer. First they gave cheap quote. After coming to home they charge for every inch. My experience is not only frustrating, irritating but most feared ones.
While loading the items into truck at the source, even though the apartment is 3rd floor equipped with lift, they said the distance is 400 ft and began to charge for excessive distance. When I measured the distance it was 175 feet. It did not stop there, they agreed to bill for 175 feet. After the items are shipped into truck they showed some label in the truck which shows as 5 which means 575 feet is what the guy told me. I did not have any clue how to measure the cubic feet, the quote they gave me is for 323 cf. They charged me with 175 cf with $5 for each feet which increased my price to $1300 in one shot. I did not any option as I moved my items.
They said that they will pack the big items like tv and bed etc. But during shipping they said they won't pack the glass doors on tv table as it is not their job and showed some clause in the agreement which says "the glass items has to be packed by the customer", how come. I remove the doors and pack the item separately when all items are moved into truck. On top of it the troop manager is a very rude guy and seems a drug addict. The way he looks at the woman in the apartment complex and my house made me uncomfortable before my neighbors. They told this guy needs to mind his business, I had to warn him on that. Most irritating was when the truck delivered the items at my destination I had to hire a U-Haul truck as the truck was not fitting my apartment complex, then I realized the measurement of my items was less than 323 cf for which they charged me 250 cf more while shipping.
They charged me for the entire shipment on credit card at my source, I requested them the new bill as the price is different and almost tripled from the quote given to me. They said they will give the documents after delivery. They gave me some shipping documents which contains the items list and some where they have written the charged price with pencil which is not clear. They gave a different receipt for long distance move which seems like a fake one. Finally after delivery I asked them the receipt. They said they have given all the documents that is final. They were not ready to give a detailed quote where I cannot use those receipts to claim the job move from my company. Those receipts look fake without any details. If I submit those receipts it looks I created them, that was the standard they maintain.
Coming to the items as they don't hold the responsibility of items delivery they are just brokers who give items to a truck. Most of the items are crushed. My dining chairs became loose and the seats are coming out of the table. 55 inches LED tv had a crack on the tv screen, I lost $800 here which I bought this one 6 months back. The tv table can only be use to put a tv, the doors of the cabinet are all broken. And after all this mess I lost my interest to see whether I received all my other items intact or not even though they gave some insurance that cannot recover my loss of items worth at least $1200 where they pay the claim by weight rather than the cost of the item.
The confidence for these kind fraudsters and rippers come from the fact that we are not aware of the moving laws and the hidden agreement terms that we may not understand or go through while signing their agreement and they use the loopholes in the law to cheat customers as we cannot a hire a attorney to fight against these guys or if the reviews go too bad they start another company with a different name. Feels like the laws of the land are not strict against these kind of rippers. I know I cannot do anything as a common man but I still made a complain to the FMCSA (Submit Complaint via FMCSA National Consumer Complaint Website). They said they would only try to get the receipt from them with full details but its almost 2 months from there is no response from them.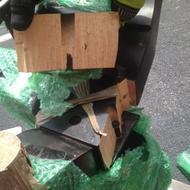 If it's too good to be for real, it's not real! They quoted me a way cheaper price among other movers, but they don't explain all hidden potential charges. They tripled the price on arrival. Then if you are doing a long distance move as I was, and don't understand the square footage required for your boxes, they multiply the price per square footage per the original quote. Furthermore, my expensive hardwood table was damaged in the process and then you discover that they don't reimburse you for the cost of the piece but for weight of piece at 64 cents per pound. In addition, a box was missing, and you are supposed to count each box as the men are multi-tasking to get your things out and if you don't mention it in writing on the arrival of your items to the truckers, the claims dept. does not honor it.
Don't use this unethical company. And if you do, count each box and item before committing to a price. Count your boxes and check for damages when unloading, even if it takes an entire day. And more importantly, if you have expensive furniture, get additional insurance since they don't care if they break an expensive piece and they don't mention this to you while signing the contract. Read their contract in and out before signing and ask questions since they don't go over any details but floor you with an amazing price and a quick signing process. If you can get an agent to come and price your move in your own home, even better. And make sure you don't change box quantities or items since they might triple the price per square foot. They suck!
All Star Moving Company Profile
Company Name:

All Star Moving