There are lots of products and services, but some may be more effective than others
02/14/2017
|
ConsumerAffairs

By Mark Huffman
Mark Huffman has been a consumer news reporter for ConsumerAffairs ... Read Full Bio→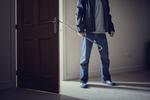 There are many consumer products and services designed to help homeowners protect their dwellings from burglaries.
Depending on where you live, that may be a pressing concern. According to the FBI, burglaries accounted for nearly 24% of property crimes committed in 2010. The cost to victims that year was an estimated $4.6 billion.
Before deciding whether you need a deterrent and what type, it might be useful to hear from some actual burglars who have encountered these obs...
More
Use of security cameras and automatic light controls can help keep your home safe
10/26/2016
|
ConsumerAffairs

By Christopher Maynard
Christopher Maynard is a New York-based writer and editor who ... Read Full Bio→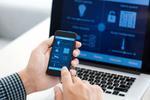 Consumers across the U.S. look forward to Halloween every year as a time to relax and have fun with family and friends. However, criminals also look at the holiday as an opportunity to take advantage of unsuspecting residents and empty homes.
That's why Shannon Murphy, vice president of sales and marketing for the Electronic Security Association (ESA), says the holiday is a perfect time to take advantage of smart home security features. By using security cameras, automat...
More
Sort By