Use of security cameras and automatic light controls can help keep your home safe
10/26/2016
|
ConsumerAffairs

By Christopher Maynard
Christopher Maynard is a New York-based writer and editor who ... Read Full Bio→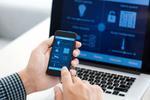 Consumers across the U.S. look forward to Halloween every year as a time to relax and have fun with family and friends. However, criminals also look at the holiday as an opportunity to take advantage of unsuspecting residents and empty homes.
That's why Shannon Murphy, vice president of sales and marketing for the Electronic Security Association (ESA), says the holiday is a perfect time to take advantage of smart home security features. By using security cameras, automat...
More
Each can help you keep an eye on your home and prevent intruders
10/18/2016
|
ConsumerAffairs

By Sarah D. Young
Sarah D. Young has been a columnist for a blog ... Read Full Bio→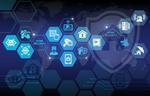 Your home and the people who live there are worth protecting, but it's likely that you can't be there every moment to protect your palace.
Fortunately, there are several low-cost "starter" security systems that can help you keep an eye on your home when you're not there. You can find research on more robust systems in the ConsumerAffairs Best Wireless Security System research report. 
These motion-sensing home security systems can provide the peace of mind that your home ...
More
Sort By