The new program will help buyers overcome the challenge of coming up with a down payment
08/03/2017
|
ConsumerAffairs

By Mark Huffman
Mark Huffman has been a consumer news reporter for ConsumerAffairs ... Read Full Bio→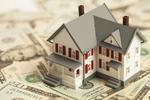 One of the biggest challenges to buying a first home is coming up with the down payment. Garden State Home Loans, a mortgage lender, says it has an answer for that.
The company has launched a new home loan program for first-time buyers in its market area. A prospective homeowner only has to come up with 1% down.
FHA loans, a common way many consumers purchase their first home, requires as little as 3.5% down. Some conventional loans now only require 3% down.
If letting hom...
More
It's a good time to buy a house, if you can find one for sale
06/01/2017
|
ConsumerAffairs

By Mark Huffman
Mark Huffman has been a consumer news reporter for ConsumerAffairs ... Read Full Bio→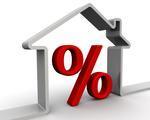 Home prices may still be rising, but mortgage interest rates are moving in the other direction, giving buyers a small break.
Bankrate reports rates are lower for the third straight month, with the average rate of a 30-year fixed-rate mortgage dropping to the lowest level in more than six months. The average rate is 4.09% this week, the lowest since the middle of November.
Mortgage rates typically follow the rate on the Treasury's 10-year bond, and lately that rate has mov...
More
Sort By