The average rate is at its lowest level in seven weeks
06/08/2018
|
ConsumerAffairs

By Mark Huffman
Mark Huffman has been a consumer news reporter for ConsumerAffairs ... Read Full Bio→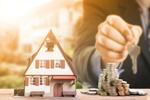 Mortgage rates have dropped for two weeks in a row, hitting the lowest level in seven weeks, according to Freddie Mac.
The decline in rates provides a small measure of relief for homebuyers, who have recently faced the twin challenges of both higher home prices and higher  mortgage interest rates.
Freddie Mac's Primary Market Mortgage Survey shows the average rate on a 30-year fixed-rate mortgage dropped to 4.54 percent. That's down from 4.56 percent the previous week but...
More
One survey suggests buyers won't be deterred by rising rates
02/13/2018
|
ConsumerAffairs

By Mark Huffman
Mark Huffman has been a consumer news reporter for ConsumerAffairs ... Read Full Bio→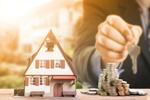 The sudden rise in bond yields that sent Wall Street into a tailspin is also pushing mortgage rates higher and making it more expensive to purchase a home.
Mortgage rates are closely tied to the yield on the 30-year Treasury note, and housing economists say mortgage rates could be headed toward five percent, a rate not seen since the collapse of the housing bubble a decade ago.
Bankrate reports the average rate on a 30-year fixed-rate mortgage this week is 4.31 percent, a...
More
Sort By