Despite that, mortgage applications dipped last week
06/17/2016
|
ConsumerAffairs

By Mark Huffman
Mark Huffman has been a consumer news reporter for ConsumerAffairs ... Read Full Bio→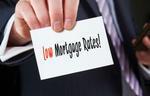 From a financial standpoint, this is not a bad time to be taking out a mortgage. Home loan rates have fallen once again and haven't been this low in three years.
Bankrate.com's weekly national survey found the 30-year fixed rate mortgage at an average 3.69%, the lowest point since May 2013.
The 30-year fixed on a jumbo is even lower – 3.67%. The average 15-year fixed mortgage is now below 3%, at 2.94%. That's lower than the five and seven year ARMs, which are 3.05% and 3....
More
Economist says low rates don't help all borrowers
05/11/2016
|
ConsumerAffairs

By Mark Huffman
Mark Huffman has been a consumer news reporter for ConsumerAffairs ... Read Full Bio→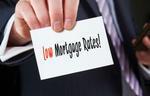 Back in December, when the Federal Reserve boosted its Federal Funds Rate off 0% for the first time in six years, it was believed to signal the end of cheap money.
It hasn't quite worked out that way in 2016.
The Fed has not chosen to raise that interest rate again, but more importantly, the interest rates the Fed doesn't control have been going lower, and that includes mortgage rates.
The Mortgage Bankers Association reports the average 30-year fixed rate mortgage rate la...
More
Sort By