It's a good time to buy a house, if you can find one for sale
06/01/2017
|
ConsumerAffairs

By Mark Huffman
Mark Huffman has been a consumer news reporter for ConsumerAffairs ... Read Full Bio→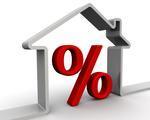 Home prices may still be rising, but mortgage interest rates are moving in the other direction, giving buyers a small break.
Bankrate reports rates are lower for the third straight month, with the average rate of a 30-year fixed-rate mortgage dropping to the lowest level in more than six months. The average rate is 4.09% this week, the lowest since the middle of November.
Mortgage rates typically follow the rate on the Treasury's 10-year bond, and lately that rate has mov...
More
Meanwhile, the mortgage interest tax deduction could be in the crosshairs
04/20/2017
|
ConsumerAffairs

By Mark Huffman
Mark Huffman has been a consumer news reporter for ConsumerAffairs ... Read Full Bio→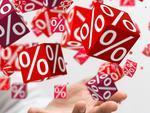 The election of Donald Trump coincided with a gradual rise in mortgage rates, which had been at near record-low levels for much of 2016.
But in recent weeks, rates have started trending down again. In part, you can thank rising tensions in the Middle East and the Korean Peninsula.
According to The Motley Fool, a financial website, the average 30-year fixed-rate mortgage rate dropped to 3.87% to start the third week of April. That's down from 4.19% just a month ago.
While i...
More
Sort By