This week's decline was the third in a row
09/08/2017
|
ConsumerAffairs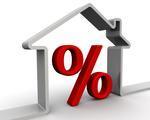 Financing a home purchase continues to be more economical with the rate for the 30-year fixed rate mortgage (FRM) at a year-to-date low for the third straight week.
According to Freddie Mac, the 30-year (FRM) averaged 3.78% with an average of 0.5 point for the week ending September 7, down four basis points from last week when it was 3.82%. A year ago at this time, it was 3.44%.
The 15-year FRM averaged 3.08% with an average 0.5 point, versus the previous week's average o...
More
Lender claims veterans are being targeted with high-cost offers
09/08/2017
|
ConsumerAffairs

By Mark Huffman
Mark Huffman has been a consumer news reporter for ConsumerAffairs ... Read Full Bio→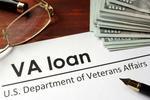 If you are a military veteran, you may have been receiving solicitations to refinance your VA loan. After all, interest rates have been falling lately.
But the Consumer Financial Protection Bureau (CFPB) reports its complaint volume about VA loans and other financial products has steadily risen between 2011 and 2014.
Jim Nutter, Jr., President and CEO of James B. Nutter & Company, a Kansas City-based mortgage lender, cautions veterans to carefully scrutinize any refinanci...
More
Sort By