Meanwhile, the mortgage interest tax deduction could be in the crosshairs
04/20/2017
|
ConsumerAffairs

By Mark Huffman
Mark Huffman has been a consumer news reporter for ConsumerAffairs ... Read Full Bio→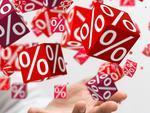 The election of Donald Trump coincided with a gradual rise in mortgage rates, which had been at near record-low levels for much of 2016.
But in recent weeks, rates have started trending down again. In part, you can thank rising tensions in the Middle East and the Korean Peninsula.
According to The Motley Fool, a financial website, the average 30-year fixed-rate mortgage rate dropped to 3.87% to start the third week of April. That's down from 4.19% just a month ago.
While i...
More
Homebuyers squeezed between rising interest rates and home prices
02/17/2017
|
ConsumerAffairs

By Mark Huffman
Mark Huffman has been a consumer news reporter for ConsumerAffairs ... Read Full Bio→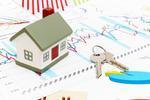 There's a term for it – house poor. It means after paying for your house each month, you have little money left over.
Real estate marketplace Zillow reports that it seems to be becoming the norm. Interest rates are going up, along with home values. As a result, Zillow says the average mortgage payment takes a bigger bite of household income than at any time in the last six years.
A year ago, homebuyers spent an average of 14.7% of household income on the mortgage. Now, it...
More
Sort By