Homebuyers squeezed between rising interest rates and home prices
02/17/2017
|
ConsumerAffairs

By Mark Huffman
Mark Huffman has been a consumer news reporter for ConsumerAffairs ... Read Full Bio→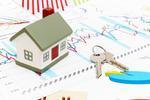 There's a term for it – house poor. It means after paying for your house each month, you have little money left over.
Real estate marketplace Zillow reports that it seems to be becoming the norm. Interest rates are going up, along with home values. As a result, Zillow says the average mortgage payment takes a bigger bite of household income than at any time in the last six years.
A year ago, homebuyers spent an average of 14.7% of household income on the mortgage. Now, it...
More
In a J.D. Power survey, 21% expressed buyer's remorse
11/14/2016
|
ConsumerAffairs

By Mark Huffman
Mark Huffman has been a consumer news reporter for ConsumerAffairs ... Read Full Bio→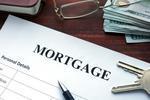 Getting through the home mortgage approval process is a lot trickier than it once was, and it turns out a large number of homebuyers who successfully make it end up with a case of buyer's remorse.
They don't regret the home purchase so much as the selection of the mortgage to pay for it.
That's the chief takeaway from the J.D. Power 2016 U.S. Primary Mortgage Origination Satisfaction Study, which found 21% of customers who bought a home regret their choice of lender, and ...
More
Sort By