Consumer Complaints and Reviews

My wife and I are in our early 70's. We are both heart patients and our Dr tells us we need to exercise. Contacted Bowflex of course they can help us. We ordered Bowflex tread climber. I ordered it with assembly and 5 year extra warranty $250.00 for assembly. Ordered 1/27/17. Long story over the entire month of February the machine never worked. The serviceman worked on it 3 times. Said never had one not even work out of the box! Finally called corporate. They agreed to send a new unit. The first time we were able to try it was 3/6/2017. My wife said, "This thing is terrible. I was able to use it for 6 minutes before I was exhausted." The machine is not for older people with health issues. So I tried it for the last 10 days and I've decided to return it!!!
Now I was told it will cost another $250.00 plus shipping to send it back. So far it going to cost me $500.00 for in and out plus shipping at least $125.00. So much for our 30 day FREE trial. Buyer BEWARE. Half hour assembly less to disassemble. They charge like lawyers!!! Wait everything they do has been tested by lawyers so they know how to rip you off and still say "I'm sorry you feel that way." What they really mean is STUPID SUCK IT UP AND PAY!!! So I will and maybe someone who reads this might be spared this agony and frustration and EXPENSE. We're going to go for a walk. LOL.

I have had Max trainer M3 machine for around 1 year. I cannot go 6 weeks without the plastic parts breaking. The screws continually would loose falling into the fan and the plastic part that holds on the fan belt has broken twice. My husband has replaced the screws in this machine for the 6th time this morning. I am becoming all too familiar with the sound of screws falling into the fan... Is anyone else having this problem. I have 5 other workout machines and have always felt they were good quality but by saving a few dollars by making the parts plastic instead of metal has me questioning if I will ever buy from Bowflex again.

Bowflex M5 Max Trainer is awesome. Quite a workout. It could use more profiles but it is not important enough to go to the extra expense of the M7. I don't think 15 min a day is really enough but you do work up quite a sweat.

My mom was very generous and ordered me a Bowflex Treadclimber for Christmas. She decided it would make more sense to call over the phone to place the order to discuss scheduling the in-home assembly. The woman she spoke to wrote down the completely wrong address, so the machine went to the wrong house in another town. After seeing that the items were "delivered" in the tracking email and I had not received the machine, my mom called the customer service line.
They tried to blame FedEx for shipping it to the wrong house even after reciting the complete incorrect address to my mom. She had to repeat it at least 5x before they rewrote it correctly. They've done nothing to try and get the machine back from the people who blatantly took it and didn't report a machine being incorrectly delivered to their home, which I'm pretty sure is grand larceny, and it's taken almost a month for my mom to get her money back.
She had to call again for a third time today since no one has kept her up to date and they made it seem like she fell off their radar. She spent close to $2000 and they haven't offered a new machine or even let her know when she might get the money and let people steal the machine. I will NEVER recommend Bowflex and I have told anyone I can her story so that they will not buy from them. I have never seen such classless and inconsiderate customer service in my life. Absolutely deplorable.

The machine is high quality, it fits easily into the space I need. It is easy to use and program and Bowflex is a name you can trust. They can send someone to set it up. A little pricey but if you time it right you can get discounts on shipping.
How do I know I can trust these reviews about Bowflex?
717,984 reviews on ConsumerAffairs are verified.
We require contact information to ensure our reviewers are real.
We use intelligent software that helps us maintain the integrity of reviews.
Our moderators read all reviews to verify quality and helpfulness.
For more information about reviews on ConsumerAffairs.com please visit our FAQ.

I ordered a Bowflex max trainer M7 and paid to have it put together. On their website it is mentioned that you will receive a phone call from 1 to 3 days when the machine LEAVES the warehouse not when you receive it. Well not so, this thing sat in my garage and I was tired of having it there in my way so I took it in myself and put it together (BY THE WAY FOLKS IT'S QUITE EASY TO PUT TOGETHER) then I received the call from Nautilus which owned Bowflex.
I said that I put it together myself that I was tired to have this thing sitting in my garage so I assembled it myself, and they cancelled the potential appointment and kept my $159.00 to put it together just like that. "No worries we don't abide by what we say on the website and then when you cancel we keep your money simple as that." People the machine is fine but for ripping me off Bowflex Nautilus and keeping my money I give you 1 star and letting other people know NEVER EVER EVER TO PAY TO HAVE IT ASSEMBLED BY PROBABLY A MICKEY MOUSE OUTFIT. It's not that hard to put together and Nautilus offers that service ONLY to make money.

My max trainer broke down seven weeks ago. Called Nautilus. They sent us a belt. The belt does not fit. I called them back. They said, "Oh we're sorry we sent you the wrong bill." So they sent us another belt that did not fit as well so they sent us a third out. By now we are on week six without an exercise machine. I called them back and said that of the belts that I want a technician to come out here free of charge because they were going to charge me almost $200 for someone to come out. It's been a week. I emailed them and ask them where my tech was. They said they would get a hold of them right away. I got an email three days later stating, "Thank you for your inquiry. Someone will contact you in two business days to set up a day and time." Really? I have to wait another three days on top of the seven weeks I've already had to wait.
I really wish I could chop this machine up into 1000 pieces and mail it back to the corporation and tell him what a piece of ** they are and so is their useless machine that has been sitting dead. It'll be eight weeks now. Do not buy anything from Nautilus Bowflex. Nothing the customer service is the worst on this planet. They don't care. I'll tell you they care but they don't care. You'll be out a machine for at least seven day weeks before you can fix it. Avoid Bowflex and Nautilus at all cost. Buy something from Walmart or Sears. Job better customer service and a better quality of machine. Again buyer beware. Stay away from Nautilus and Bowflex because they are the worst company ever. Do not purchase anything.

I ordered the new Bowflex M5 trainer & had it delivered to my home on Monday Dec 5th. I paid the extra to have the machine built for me at my home. I waited until Thursday & then contacted Bowflex to find out when I would be notified to have it built so I can try it out... I was advised they contact in 3 days after it's delivered & if I didn't hear I should call & was provided with a number. I contacted Bowflex again on Monday this week as it was a week & still nobody contacted me & I am now a week with my machine & can't try it out. I was advised they are opening a case for me & I should get a call...
I am not the 14th of Dec... My machine sits in my garage in a box & still not put together. I feel Bowflex is all about selling their equipment & charging a pretty price also for the machine & setup & no follow through. If I don't hear from them today I am arranging to have the machine sent back for a full refund & God help them if I have to involve my lawyer about a costly return fee.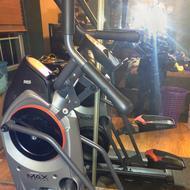 The machine (Bowflex Maxtrainer M5) has nothing to worry about for people able to use it, but people who have physical injuries or pain. The problem is with Bowflex for not assisting their clients and misinform clients instead about exchanges and returns, going back on word given by representative who sells unit to client! Managers and owner of Bowflex does not care if client is not satisfied or told lies and I will continue to voice my word to others to be cautious about buying any units from Bowflex due to these lacking standards!
Representative who sold me unit promised me I had 90 days to try unit, and if not satisfied or didn't work with my body I could return for full refund or exchange minus the shipping charge. After 60 days we called several times to speak to many managers who would not help us at all to do a return or exchange. I have had several spinal fusions and this machine my Ortho spine surgeon told me to not use since it was causing me extensive pain. This company who is owned by Nautilus does not care about the satisfaction or health of their clients.

I could not recommend this machine. We have had nothing but trouble with screws coming loose all over, and in the belt drive system, snapped off one, and that had destroyed some wires, had to replace the control panel. It seems when they designed the product it was well done, however upon manufacturing it they cut some corners that made the overall product cheaply made. Sorry Bowflex, if you want to keep the reputation keep your product designed to last a lifetime. We will pay more to have more.


I bought the TC20 in the last week of December 2014, got it assembled in mid-January. By the first week of February it had already broken down once. Every single piece of that machine was replaced over the next 10 months. It wasn't until they finally sent a repair technician and stopped trying to diagnose it over the phone that it was determined what was wrong. He saw me on it and knew in 30 seconds what the problem was. I had at the time - three circuit boards and 4 pairs of shocks, two complete sets of treadles and what was wrong could only be repaired by replacing the entire base of the machine.
So by early November 2015, I finally had a fully functioning machine. But one of the problems that the first one had, the second one did too. The motor overheats and shuts off mid workout. Nothing predictable, it doesn't do it every time, but that is again increasing. Just goes blank and shuts off, turn it back on and it will normally keep going up to 90 minutes - I did that to check. But it will shut down as early as 4 minutes or as late as 75 - which means you lose all the data accumulated to then. Unless you have a Fitbit, which I do now, to counter the machine.
Everyone, including the repair tech, says the machine needs lubrication once a month, or every other month, one guy said twice a year. Fact is, if you don't lubricate after every second use, it will shut down, guaranteed. I use a wand applicator and silicone lubricant but even that isn't enough. Saturday, I did an hour. I lubed before use. It shut down at 8 minutes. I restarted it, it froze (doesn't clear the data, just stops the treadles) twice over than 40 minutes, then shut down again around 58 minutes in. This is a typical session with this useless piece of junk. AND it still has 16 full months of warranty left.
Though trying to call Bowflex is useless. If you don't resolve the issue immediately, they don't return calls, they promise but they don't follow through. I can think of twice, in a couple dozen calls, that someone actually returned a call as promised. How this company gets away with selling a piece of junk like this for this price, I will never understand. There's a new model out, but despite this being the best workout ever (when it works, I can't run because of knee surgeries), I won't bother with it, not until I've got my three years out of this one. I just keep lubing and restarting, but this is NOT how it should be. Don't know what else you can do. Maybe the BBB. One shouldn't have to go through stuff like that to get what you paid for especially for something this expensive. It just isn't right that they can get away with this. And still have a reputation.

I bought a Bowflex Max Trainer M3 18 months ago. I weigh 130 lbs and use it approximately 3 times a week for half an hour. It provides a fantastic workout and I will miss it but will never buy a Bowflex product again. The bearings are shot which involves replacing "box 1" which is $800 out of pocket. Customer service says this sounds reasonable to them!

My wife bought a TC5 in January 2014. During the warranty period we had a technician out once to repair a number of issues. The machine is now out of warranty and it had a major malfunction in that a bolt holding the belt idler wheel onto the rear of the treadle assembly broke off flush to the housing. I removed the covers and discovered the problem and had to use an Easy Out to remove the broken bolt. I noticed that it appeared to be a grade 2 bolt where I would have expected a grade 5 bolt to be used. I contact Bowflex today (4/11/2016) and spoke to a customer service representative and asked where I could purchase this unique bolt. After establishing the part I wanted I was put on hold. When she returned she advised me the part I needed was not sold separately and I would have to buy the whole treadle assembly, over $300, to fix the problem of the broken bolt.

I have seriously considered the Bowflex climber for quite a while as there is not a gym where I have relocated. After reading so many negative reviews I must tell you I have to reconsider. I had a similar experience with Centurylink and I finally asked their customer service if they were working at Walmart before going to centurylink. There is no excuse to treat customers the way I have been reading about and it seems to be a lot of the same issues. I think I have to give you a thumbs down and move on with my search.

So I contacted Bowflex today (or I guess it was really Nautilus) and I told them that the power rods had lost their resistance. Since they did not break they are not covered under warranty. I was told that I would have to buy a new set for over $300. At that point I should just buy a new one. I'll never buy another bowflex product again after this experience.

My warranty reads on my Bowflex Conquest that there is no time limit on power rods. When I contacted Nautilus I was told unless power rods broke warranty does not apply and not sure the warranty was worded as such, quoted 350 dollars for replacement rods. When asked to speak with headquarters, I was told I was speaking with headquarters.

Extremely difficult to use. Tried for months to get a hold of customer service. Not available on weekends or evenings. Finally spoke with them. I was told that the machine had faulty hydraulics and that it was known to happen. Been waiting now over a month for replacement parts. Trying to get them on the phone again... Very disappointed. Been six months and cannot use the machine. Don't fall for the hype and false promises.

Bought tread climber in Feb. of 2010 after a heart issue. Used it faithfully until tread started slipping, almost throwing me off. Tried numerous times to get hold of customer service since tread climber was guaranteed for two years. Reported to Amazon and they gave me number. Stayed on hold for over an hour two different times to never speak to anyone! Tread climber started smelling hot like burning rubber and finally stopped all together. Piece of junk sitting in my basement!

I ordered a Bowflex Treadclimber in February 2015, excited and hoping for the best. To my surprise, after paying to have it assembled, it stopped working after the first time I used it. When I tried the troubleshooting over the phone, it was to no avail. The soonest they could get a tech sent out was nearly 4 weeks later. I had cancelled my gym membership by that time and had no way of working out. I had to pay to work out somewhere else while waiting for my machine to be fixed. I had made a $200 payment and decided that I was not up to owning a machine that if needed a repair could take that kind of turn around time.
Though they did not charge me for the in home assembly, the Bowflex Company refuses to issue the refund that I paid because they insist that I pay for the tech to come disassemble and return. Again, the customer service was not to be reckoned with. They were unwilling to take responsibility when I was not given a timely repair and unwilling to reveal this at the time of purchase. Repairs/techs are all 3rd party and should disclose that turn around times can reach several weeks.

Ordered a machine December 27, multiple excuses ranging from damaged equipment, sending me a new one. 3 months later I'm paying for something that I haven't got! Very disappointed with response and I have a room for three months of junk from Bowflex that is missing a piece, and broke straight from the mfg. That say they are sending me a new one that hasn't happened yet. Not sure it will... please help! I have order number at work if you need.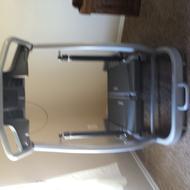 I bought a treadclimber TC 20 about 2 weeks ago. I have been a fitness enthusiast pretty much my whole life and I use to weight train, so I've used several machines. I must say that bowflex has outdone themselves with this one! I have back problems and knee problems and this machine does not affect either one of them in a negative way (in fact I think it might be helping). I also have chemical bronchitis which means any kind of chemicals I inhale I get very sick. These machines new smell did not affect me at all. I love this machine. I highly recommend it to someone that wants to get in shape.

Just got the Bowflex TC10. The infomercial shows a very quiet machine. However my machine is loud. Especially the cylinders. They bang going up and down. It is especially loud and annoying. Cannot use it in the morning because it will wake everyone up. I will return it.

We purchased the Bowflex max trainer m5 the 7th of December 2014. We had it professionally put together on December 20th. We started using it. We put 5 hours on the machine, within two weeks the motor burned out. We called their customer service to make a complaint on Monday the 5th and before we described the problem she automatically said we need a new motor. They were shipping the new part to us and it was suppose to be here this week 1/9/14. We scheduled the people who put it together for us the first time to come back and put the new part in.
We called customer service today 1/10/14 and the part has never been shipped. Now they claim they are expediting the shipment, should see it next week. So now we have had to call the installer and cancel the repair. We have had this machine for less than a month now and have only been able to use it for a week and a half. I want to send it back and return our money. I do not think that when you pay $2000.00 for something you should at least get a year out of use before anything like this happens. So very disappointed in this product.

Bowflex 1000 - I cannot do the rowing as it says as there is no place to tie my feet to it, not sure if there's a trick to it or not. Also when I want to use the leg strengthen part at the foot of it, my legs are too short and bench is too low when I lie on my back. My knees are at the wrong angle. There is no way that I can see to make it fit me right. Can someone help me as I want to use it?

I have had the Bowflex Treadclimber TC10 for just over 1.5 years. Although, for a while now, I have noticed an issue with the right treadle. It seems to go down a few inches with much less pressure than the right treadle. Also it does not return all the way up, as the left one does. I called the customer service number, expecting to be on hold a while. To my surprise, I have a replacement parts ordered in just about 15 mins. Still under warranty and free of charge. THANKFULLY. I could not find proof of purchase or any payments, so I wasn't sure if they would make me pay. It was a nice surprise. Should be help in 5-15 days. Hopefully replacing the part isn't too hard.

Here's what they forget to tell you when you order the Bowflex TC20 Treadclimber:
1. Total cost is just under $3500.
2. Offer of Professional assembly team for $249.
3. Quality of equipment is substandard considering the cost.
4. Cost to ship the unit back is just under $500 (UPS - $486.)
While they advertise that you have 6 weeks to try it out for free, here's what happened in our story. We purchased the top of the line TC20 and paid the additional cost for professional assembly. It took us several days to coordinate a date and time for the assembly team to arrive after receiving the 5 boxes of parts to build the unit. The first assembly team did not appear to know what they were doing and were not successful in getting the unit built properly. Be sure to watch how the unit is put together and do not let them take away the shipping boxes. (I am very good at building things and would have done this myself except one of the pieces weighs well over 100 lbs and I could not have done it by myself.)
Two weeks later, the second assembly team came and re-built the necessary pieces to make the unit work. One big problem, for the money, this unit does not use high-end materials. The treadles are very thin and require on-going maintenance and adjusting (with a tool). The treads are very thin and I can see where the wear and tear will require future replacement. At the initial build, one of the shock absorbers was faulty and we had to have a replacement sent out. We had visited a Nautilus store several years ago and seen a Treadclimber. However, please note: the unit is much larger than it appears in advertising, pictures and even the one we saw in the store (different model).
After using the unit for 2 weeks it was apparent we would not be pleased with it and decided to send it back. That's when we found out about the return shipping cost of almost $500, however, I'd rather lose $500 than $3500. Shopping around online, used/like new units already assembled, requiring personal pickup were running about $2500 so do the math. Expensive lesson.

The name "Bowflex" and the model name are printed on the front of the machine. The machine has 10 to 14 resistance rods that extend about 48-inches high and a backboard bench that is about 36-inches long. The recalled fitness machines were made in China, Taiwan and the U.S.A.
Infomercials and specialized retail stores nationwide sold the fitness machines from January 1995 through December 2003 for between $1,200 and $1,600.
Consumers should stop using the backboard bench in the incline position and "Lat Tower" on the fitness machines immediately and contact Nautilus Direct toll-free at (888) 424-3020 anytime to receive a free repair kit that will address both issues. Nautilus is contacting owners of affected machines by direct mail where the name is known to the firm.
This is really irritating. Then I finally got powertec .

I purchased Bowflex trad climber in June 2009. Three months after I received it, I started having problems with the left tradal, I will be walking and the left tradal will be skipping. Then, it stop completely while the right tradal continues to move. I have called Bowflex company so many times. Any time I called, they will try to fix the problem. I was asked to use a silicone base lubricant to lubricate the machine, which I did. This did not fix the problem. I was also asked to use alarm wrench to tighten the front part of the machine.
We then find out that the front part of the machine was not working, the Blowflex associate that I talked to, send me a part which I used to fix the front part. It started to work fine, then I will be walking and its motor will stop completely. This machine has been a problem for me. I needed to lose weight that was the reason I bought this machine and now I am paying for machine that I can't use. I spoke with the Bowflex associate, they send me a weighing scale, this trad climber cost me almost $2900.00, the scale is not what I needed I want to send Trad climber back to them.

I purchased a Bowflex TreadClimber for my birthday. They had a special that if ordered before Dec. 13th, it would still arrive in time for Christmas. I like, everyone else, wanted to improve my health and strengthen my legs. It didn't arrive until after Christmas. The first day I opened the boxes, I started coughing. I made a comment about the smell to a friend who'd come to help me assemble the TreadClimber. I thought the coughing was due to a plug in Hawaiian breeze air freshener so I removed it. We continued to assemble the TreadClimber. Of course, it didn't work and it was a Saturday in January so I had to wait to call customer service on Monday. By Monday, the coughing had gotten worse but I went to work anyway. The person who helped me on the weekend noticed the coughing and expressed his concern. I didn't have any symptoms of a cold or flu, only this nagging cough and my nose was burning.
Over the course of the next few days, I developed coughing fits to the point of coughing up blood. My saliva became metallic tasting and my chest started burning. The normal course of breathing became painful and worsened when breathing in cold air or any scent. I had never wheezed before in my life and since having someone else come to my home and remove the TreadClimber. How did I discover it was the TreadClimber? I sniffed everything in my house and the only item that caused a horrible coughing spasm was the TreadClimber. I had other people come to my home to identify the smell and they all pointed to the new smell of the TreadClimber. Each time I left my house, during the initial exposure, I felt better until the third day. I had to be placed on Advair, after a physician gave me Albuterol that burned my airways like I had poured salt in an open wound.
I had to see an ENT surgeon to examine my air passage with a fiber optically. His comment was that I had a bronchitis that looked as if I was exposed to some toxin. I thought I was going to die in my house alone. I was terrified to even use the Advair just from reading the drug information. I had never had breathing problems in my life. My voice even changed. My own daughter, whom I speak to daily, could not recognize the voice of her mother. I became so afraid to take the medication alone that I waited until I was around a physician friend to do so. Everyone started to say I sounded like a man because my voice had changed so much.
I was so embarrassed I tried not to have any phone conversations. I still have that problem today. I had panic attacks when getting near the TreadClimber, which I had to have someone remove from inside my house. It never worked and when I received my replacement part, I couldn't go near the machine. I called the company to get help returning the equipment and they all but blamed me for the problems. They told me my respiratory problems were from molds in my house. I became depressed and scared for my life because I bought a TreadClimber that nearly killed me. I received no help from Bowflex. I know I can not be the only person to have had this experience.

Mark BarrosoHealth and Fitness Contributing Editor
Mark Barroso is an editor, writer and researcher who has been featured in various print and online publications including Fitness Magazine, Muscle & Fitness, Men's Fitness, Muscle & Fitness Hers, FLEX, Spartan Race and Tough Mudder. A fitness enthusiast who practices what he preaches, Barroso enjoys researching and testing the latest fitness trends including classes and products. More about Mark→

Bowflex has developed complex and effective machines in the strength training category for decades and recently launched the Bowflex Max Trainer series. The Bowflex Treadclimber targets a specific audience since it's made for walking.
The 14-minute workout: All Bowflex Max Trainer models start a 14-minute interval workout with the push of a button. The Bowflex Max Trainer is shaped like an elliptical or strider, has moving handles and activates the upper body as well as the legs. The Smart Max Interval option automatically adjusts the resistance and speed of the machine based on your customized preferences.
Apple Health Kit/Google Fit: Workout data on the Bowflex Max Trainer and Treadclimber syncs via Bluetooth to Apple Health Kit, Google Fit, MyFitnessPal and Bowflex Connect.
Low impact workout is easier on the knees: Those with knee injuries will be able to exercise effectively using the Bowflex Treadclimber. The maximum speed is 4.5mph.
Compact designs: Both the Max Trainer and Treadclimber are highly compact, lightweight machines. Every assembled Max Trainer weighs less than 150 pounds.
Best for People who want to lose weight, people recovering from injuries
Compare Fitness Equipment
Company Name:

Bowflex

Year Founded:

1986

Country:

United States

Website:

http://bowflex.com/bowflex-home-gyms-us/bowflex.jsp