Best Portable Oxygen Concentrators
Patients who require supplemental oxygen often prefer portable oxygen concentrators (POCs) over oxygen tanks for the convenience. Oxygen tanks, which are typically used in the home or a hospital, can weigh more than 150 pounds and must be regularly re-filled with liquid or compressed oxygen.
The reason why a portable oxygen concentrator is lighter and easier to travel with is that it doesn't require a tank. About the size of a lunchbox, a portable oxygen concentrator is battery-powered and sources oxygen from ambient air in the room, so it never has to be plugged in or refilled.

About portable oxygen concentrators
What is a portable oxygen concentrator?
Portable oxygen concentrators are medical devices that deliver oxygen therapy to people who cannot source enough oxygen on their own. Portable oxygen concentrators weigh less and are easier to travel with than home oxygen devices.
How do portable oxygen concentrators work?
Unlike conventional oxygen tanks, portable oxygen concentrators source oxygen from ambient air and filter it through bed sieves to remove the nitrogen. The oxygen is then compressed in the machine before it is delivered to the user when it flows through a nasal cannula.
Compare Portable Oxygen Concentrator Reviews

Apria Healthcare
Read 1,485 Reviews

Provides rental Imogen portable oxygen concentrator units. Sleep therapy and supply refills, non-invasive ventilation therapy, negative pressure wound therapy and enteral nutrition support are also available.

Pure Medical
Read 66 Reviews

Prices for portable oxygen concentrators start at about $1,800 and vary depending on the custom packages put together. All major credit cards are accepted and financing is an option.

Philips Respironics
Read 42 Reviews

Philips Respironics was founded in 1976 and is based in Murrysville, Pennsylvania. It designs and manufactures medical supplies, specializing in respiratory functions. It introduced the first CPAP machine in 1985.

Inogen
Read Expert Review

Shop 2 different models with 3 different packages each. Individual portable oxygen concentrators start as low as $2,295 with a 3-year warranty, while packages start at $3,195 with a lifetime warranty.

LifeChoice Activox
Read Expert Review

Three models available weighing between 3.9 and 4.8 pounds. Standard package provides up to 12 hours of battery life and additional external batteries are available. Manufacturer's suggested retail price is $3,495.

O2 Concepts
Read Expert Review

Shop the next level of portable oxygen concentrators, ranging in price from $2,850 to $3,705 with 5-year warranties. This company makes the world's first smart POC.

Oxygen Concentrator Store
Read Expert Review

Shop from 20 different models of new and used portable oxygen machines starting as low as $2,295. All models come with a 3-year warranty and can be ordered online.

OxyGo
Read Expert Review

Shop from 2 packages with financing options up to $10,000 for portable oxygen concentrators with a 3–5-year warranty. Get one of these lightweight medical devices through third-party providers of oxygen devices.

Portable Oxygen Solutions
Read Expert Review

Shop from 8 different lightweight products where prices can be matched to any USA POC retailer. All products come with a 3-year warranty, and a financing plan is available through PayPal Credit.

Precision Medical
Read Expert Review

Both EasyPulse POC-3 and POC-5 come standard with a 5-year warranty on the device and sieve beds and a 1-year warranty on the battery. EasyPulse can be purchased through your local Durable Medical Equipment provider.
Portable oxygen concentrator prices
How much do portable oxygen concentrators cost?
A new portable oxygen concentrator will likely cost between $1,400 and $3,500, depending on what batteries and other accessories are included. Lower prices can usually be found for used or refurbished portable oxygen machines. Some oxygen therapy device suppliers have financing options available.
|   | Weight | Min Battery life | New (MSRP) | Used* |
| --- | --- | --- | --- | --- |
| SeQual Eclipse 5 | 18 pounds | 5 hours | $3,200 | $1,700 |
| Respironics SimplyGo | 9.5 pounds | 3.5 hours | $2,495 | $1,500 |
| Inogen One G3 | 5 pounds | 8 hours | $2,295 | $1,700 |
| OxyGo Fit | 3 pounds | 5 hours | $3,000 | $1,500 |
*According to American Medical Sales and Rentals
How much does it cost to rent a portable oxygen concentrator?
The average cost of renting a portable oxygen concentrator is $840 per year, per unit. For qualifying patients, Medicare and other insurances may be able to reduce out-of-pocket fees for portable oxygen concentrator rentals.
Are portable oxygen concentrators covered by insurance?
In the United States, insurance companies are only required to supply medical equipment that maintains a patient's basic oxygen needs. Typically, a patient's basic oxygen needs can be met with less costly devices, and so it is unlikely the purchase of a portable oxygen concentrator will be covered by insurance.
Are portable oxygen concentrators covered by Medicare?
It is unlikely that Medicare will provide you with a portable oxygen concentrator. They are only required to meet patients' most basic oxygen needs, which can usually be met with less costly oxygen tanks.
Medicare coverage of portable oxygen concentrators dropped by 50 percent in 2013. Since then, respiratory equipment suppliers provide less costly oxygen tanks over high-dollar portable oxygen concentrators for Medicare patients. In the event you have to travel by plane, Medicare will not pay for a portable oxygen concentrator, though you may be able to rent one from your oxygen supplier.
Types of portable oxygen concentrators

Continuous flow portable oxygen concentrators
The most common type of oxygen concentrator delivers a steady stream of oxygen to users (home oxygen concentrators are always continuous flow units).
Oxygen flow: delivers up to 3,000 mL of oxygen per minute
Weight: 10–20 pounds
Best for: Patients who require 2–5 liters of oxygen per minute. Continuous flow machines are typically heavier than pulse flow units and are recommended for use when sitting still or sleeping.
Pulse dose portable oxygen concentrators
With pulse dose units, oxygen is delivered to the user intermittently, in regular spurts based on the patient's breathing rate.
Oxygen flow: delivers between 450 mL to 1,250 mL of oxygen per minute
Weight: 2–10 pounds
Best for: Patients who require less than 2 liters per minute of oxygen. Because pulse dose units are lighter than continuous flow portable oxygen concentrators, they are recommended for more active users.
Common questions about portable oxygen concentrators
Who needs oxygen therapy?
Those suffering from respiratory diseases like chronic bronchitis, emphysema, pulmonary fibrosis or certain heart problems and neuromuscular conditions are prescribed supplemental oxygen therapy to alleviate symptoms like headaches, dizziness, shortness of breath, visual disturbances, high blood pressure and rapid heartbeat.
 Are portable oxygen concentrators dangerous?
Oxygen therapy creates a fire risk, as oxygen is highly flammable. You should never smoke near oxygen or use oxygen near an open flame. Oxygen concentrators shouldn't be used in small, unventilated rooms.
Can you travel with a portable oxygen concentrator?
Unlike oxygen tanks or liquid oxygen, oxygen concentrators are approved by the FFA for air travel. Individual airlines may have their own rules or regulations, like requiring a physician's statement of your medical need for oxygen. Be sure to bring enough batteries for the duration of your flight.
Thank you, you have successfully subscribed to our newsletter!
We value your privacy. Unsubscribe easily.
Portable oxygen concentrator expert reviews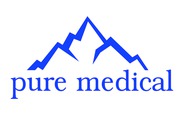 Shop from 9 different portable oxygen concentrator packages with a variety of options. Prices will vary depending on needs and uses, but all POCs come with a manufacturer's warranty.
Read More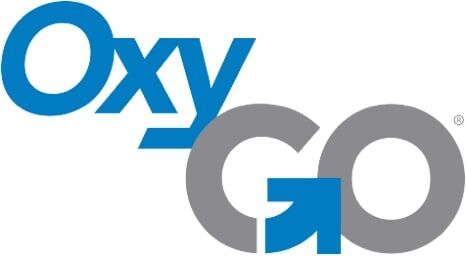 Find financing options starting at $31 a month for 24–48 months on two portable oxygen concentrator packages. Concentrators can be found through local providers of oxygen equipment.
Mobility: The portable oxygen concentrators work both at home and when you are away. OxyGo, the standard portable oxygen concentrator, and OxyGo Fit, the smaller concentrator, are both lightweight and can be customized with backpacks and double-cell batteries for on-the-move lifestyles.
Independence: Portable and rechargeable so you never have to rely on tank deliveries. Fewer service calls for repairs are needed, allowing you to live life on your own schedule.
Customizable: Backpacks, car chargers and single- or double-cell batteries are also available.
Financing: OxyCare Total Advantage PLUS is a fixed-term loan with low monthly payments that is available for OxyGo and OxyGo Fit, as well as other home healthcare equipment.

Portable oxygen concentrators start at $2,295, with packages ranging from $3,195 to $3,465. Concentrators come with a 3-year or lifetime warranty and can be directly purchased or rented online.
The Inogen G3 system: The first Inogen product, the G3 System has 5 flow settings, weighs 5 pounds, has a battery life of up to 10 hours and meets FAA requirements.
The Inogen G4 system: The second, smaller Inogen product, the G4 System, has 3 flow settings, weighs 2.8 pounds, has a battery life of up to 5 hours and meets FAA requirements.
Supported by research: The innovation, technology and concepts of the Inogen One systems are validated by multiple evidence-based, published research studies—more than any other portable oxygen concentrator.
Accessory packages: Includes different batteries, warranties, power supplies, carry bag and user manuals.

The EasyPulse POC-3 and POC-5 have been intelligently designed to give you independence and greater mobility. Whether shopping for groceries or going on vacation, the EasyPulse POC helps you get back the freedom to go where you want, when you want.
Simple to use: Push button display with either 3L or 5L intelligent pulse dose settings keep you living actively.
Highest oxygen purity: All settings deliver the highest purity of oxygen when you need it.
Durable design and powerful battery: The design and battery keep you going outside your home.
Intelligent CMV oxygen delivery technology: Automatically adjusts to your breathing rate.
Integrated Vacuum Swing Pressure Absorption technology: Delivers the highest purity of oxygen for the longest time.

This company will price match any USA POC retailer on their 8 portable oxygen concentrator products. Get a 3-year warranty and use PayPal Credit to accrue no interest if you pay in full within 6 months.
POC match: If you don't know which portable oxygen concentrator is right for you, Portable Oxygen Solutions can help you determine which POC matches your desired lifestyle and guide you to the right model.
Price match: Portable Oxygen Solutions offers price matching to any USA portable oxygen concentrator retailer.
Variety: With 8 different POCs to choose from, you can find the right product so you can work, travel, play sports, socialize and maintain an independent lifestyle.
Weight: The lightweight POCs will appeal to those who move around a lot and those who have difficulty lifting items. The heaviest of the 8 POCs weighs 5.8 pounds.

The world's first smart portable oxygen concentrator starts at $2,850 and comes with a 5-year warranty. Find these POCs at local retailers.
EnergySmart technology: Oxygen technicians stay connected to your Oxlife Independence in order to ensure it runs smoothly and properly.
More oxygen: The Oxlife Independence delivers over three times the oxygen flow of the leading portable oxygen concentrator.
Battery life: The Oxlife Independence has the longest battery life in its class. Up to 6 hours and 15 minutes at 20 breaths per minute.
Versatility: Easy to use, the Oxlife Independence has an integrated cart and handle, making it easier to travel. It works in a car and can fit under the seat of an airplane.
Continuous flow: As a 24/7 single solution, the Oxlife Independence has a continuous flow up to 3 liters per minute (LPM) and large pulse doses of up to 6 LPM.

Choose from 20 different portable oxygen concentrator models from as low as $2,295. Financing is available on all models and all come with a 3-year warranty.
Top concentrators: Oxygen Concentrator Store offers the top-selling concentrators on the market, giving you all the best options in one place.
Financing: Oxygen Concentrator Store has the "Bill Me Later" program, so you can pay for your portable oxygen concentrator in monthly installments.
Price match: If you can find a qualifying portable oxygen concentrator for less at a reputable POC retailer, Oxygen Concentrator Store will price match.
ACHC accreditation: This company has been a member of the Accreditation Commission for Health Care since 2012, which requires them to be transparent with you about all their POC products.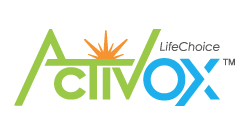 Starting at $3,495, all three models of these portable oxygen concentrators come with a 3-year limited warranty, plus a 1-year warranty on sieve bed and batteries.
Lightweight: Sport, Pro and 4L models weigh 3.9, 4.3 and 4.8 pounds, respectively.
Easy to use: Automatically adjusts oxygen to your breath. Soft on/off buttons and mute features. Includes shoulder strap and cannula.
Battery life: Up to 15 hours at 1 liter per minute with an external battery.
Travel: FAA approved and certified to use at up to 10,000 feet with operational temperatures between 41℉ and 104℉.
Disclaimer
Information in this guide is general in nature and is intended for informational purposes only; it is not legal, health, investment or tax advice. ConsumerAffairs.com makes no representation as to the accuracy of the information provided and assumes no liability for any damages or loss arising from its use.
Thank you
Keep an eye on your inbox, the latest consumer news is on its way!