Find the Best Organic Skin Care Companies

Compare Reviews for Top Organic Skin Care Companies

Skin & Bones
Read 20 Reviews

Skin & Bones offers a luxurious collection of organic skincare creations made up of a blend of oils from organic botanicals. The rich scents and therapeutic formulations help to heal, restore and renew the skin, body and soul.

Shop now!
Beautycounter
Read 52 Reviews

Beautycounter has a strong mission, they want to inform the public about the lack of regulations in cosmetics and to provide safe products. The company has a five step ingredient selection process to ensure the best products.

Origins
Read 22 Reviews

Origins touts its high-performance skincare products as all natural and backed by science. It uses animal and earth friendly approaches to help beautify with ingredients from potent plants, organics and essential oils.

Juice Beauty
Read 18 Reviews

Juice Beauty offers clinically validated, organic solutions to skincare. Endorsed by partner Gwyneth Paltrow, these high-quality and natural products enhance beauty without compromising your well-being or the earth.

Alba Botanica
Read Reviews

Providing all natural, 100% vegetarian products that beautify is what Alba Botanica does best. Through their unique line of skincare products, they strive to inspire woman by meeting the needs of both body and soul.

Acure Organics
Read Reviews

Acure Organic focuses on sustainability with fair trade, natural and certified organic skincare products made of cutting-edge ingredients. Proceeds help provide support for cancer research and free mammograms for at-risk women.

Absolution
Read Expert Review

Absolution strives to achieve balance between eco-friendliness and urban lifestyles with its beauty products. A percentage of sales from its organic certified skincare helps vulnerable communities fight poverty through CARE.

Éminence
Read Expert Review

Handmade organic skincare with Hungarian origins can be found at Eminence. These quality products have been carefully researched and use natural ingredients created through sustainable farming and green practices.

Herbivore Botanicals
Read Expert Review

Herbivore Botanicals is a company that wishes to bring consumers tangible results, but they wish to do this through the power of nature. They state that every ingredient is included for a specific therapeutic reason.

Kahina
Read Expert Review

Kahina creates products made from a rare organic argan oil sourced from Morocco, creating beauty products that leave the skin protected, nourished and enhanced. A percentage of profits helps improve the lives of Moroccan women.
What to consider when choosing organic skin care
Shelf life
A large percentage of organic skincare products lack chemical preservatives such as parabens, which have been linked to hormone disruption and can accumulate in our bodies after years of exposure. While there are several safe and effective natural preservatives commonly used in organic skincare products, the lack of low cost and safe synthetic preservatives can cause the organic products to expire faster than conventional products.  While relying on synthetic preservatives to extend shelf life is convenient, it isn't always healthy. It's important to think of our skincare like with think about our food. We want to nourish our bodies with healthy, fresh foods not processed ones that are full of artificial ingredients and preservatives. Our skincare should be held to the same standards. Some companies provide packaging that shows the estimated life of a product, which can be helpful. However because of the lack of labeling requirements in the United States, it's up to the consumer to determine whether or not a product is still appropriate for use.
No dates: The FDA does not require expiration dates on these products, so be sure to look at color, consistency and smell as indicators of a potential problem.
Products with dates: The FDA does regulate products containing a substance that could be considered a "drug." Drugs are classified by their intended use, as "articles intended for use in the diagnosis, cure, mitigation, treatment or prevention of disease" and "articles (other than food) intended to affect the structure or any function of the body of man or other animals" Sunscreens, acne medications and dandruff treatments are considered drugs.
Certification
Products that carry organic certification have met certain strict standards relating to ingredient quality, farming practices, pesticide use and genetic modification. Certification bodies include Ecocert and USDA, but some companies choose to bypass certification.
The process: To obtain certification, a company must show that it keeps its organic products separate from nonorganic material. They also must not use GMOs or irradiation and must implement the Organic Handling Plan.
Cost: Certification tends to run in the tens of thousands of dollars. New companies may not be certified, but they may have a great product line that is better than the competition. So, if a company is not certified it is good to research how they make their products.
Effectiveness
Conventional products often strive to offer the same results as natural alternatives, but their objective is to do so at a lower cost. As a result, health,  safety and sustainability standards are often compromised.  Synthetic ingredients are affordable and readily available. Unfortunately, just like with food, the high-quality organic ingredients in skincare products are more expensive and harder to source. However, with widespread consumer awareness and increased supply and demand, eventually more people will have access to safe, effective products.  The market for clean skincare is expanding because consumers are realizing that organic products are just as effective as conventional products and don't pose a risk to their health.
Moisture: Lotions, creams and butters help give skin a healthy glow without exposing it to the potential harmful effects of synthetic compounds like petrochemicals, formaldehyde, phthalates and silicone-derived emollients. These chemicals have been linked to cancer, tumor growth and skin irritation, unlike natural alternatives like shea and cocoa butters and essential oils such as avocado, sweet almond oil and apricot kernel oil.
Ingredients: Honey, coconut oil, and pomegranate are a few of the many natural products that nourish skin. Coconut oil can replace mineral oil which prevents the skin from shedding toxic substances. Honey can be a much gentler alternative to salicylic acid, an acne fighting ingredient, while pomegranate seed oil can replace coal tar as a moisturizing and protective agent, without causing cancer.
No harmful chemicals: The absence of dyes, artificial fragrances and petrochemicals keep bodies as healthy as possible. For example, paraphenylenediamine is often used in chemical hair dyes, but it is dangerous on the skin and can negatively impact the immune system. Organic skin care products avoid these lab-created substances and use natural dyes like henna.
Animal testing
Many organic skin care companies swear off animal testing. Cruelty-free cosmetics are in increasing demand, as consumers become more aware of laboratory practices. With alternative testing methods available and research that shows that animal testing for cosmetics can be largely ineffective when translated to actual products, no animal testing is a big part of the organic skin care industry.
Labels: To confirm if a company does not test on animals, consumers should look for a leaping bunny logo, labels that read "No Animal Testing" and similar designations on a company's product or website.
Cut off dates: Most organizations that offer certifications for cruelty-free have a timeline within which a company must comply. In some cases, a company policy may change after the end of the deadline. Consumers should check company websites to be sure of animal testing issues.
Animal ingredients: Some companies do not test on animals, but they use animal-sourced ingredients such as honey, milk, carmine, collagen, glucosamine, elastin and panthenol, just to name a few. While there are often plant-based derivatives for many of these ingredients, unless the packaging specifies it is a good idea to check the source of these ingredients as many come from animal parts.
Packaging
Organic skin care packaging varies in the way of materials, design and sustainability. A good combination of these three components can set apart a company from others.
Environment: Some organic skin care companies use 100 percent eco-friendly packaging. These companies avoid plastics and use glass, recycled materials or sustainable materials like bamboo or vegetable plastics.
Active ingredients: Airless packaging is essential for products with active ingredients. The vacuum seals the product, protecting it from the surrounding environment and potential contamination or early expiration. When buying products from a company make sure their packaging will sustain the product.
Appearance: The design of product packaging can say a lot about the company and what type of image they want to project. Many organic skin care companies take pride in their design and make it unique so consumers will want to display it in their homes.
Variety of products
Many organic skin care companies tend to cater to women, because they are the main consumers of their products. There are some companies out there that do include lines for men, older adults and infants.
Baby products: Diaper balm, baby shampoo, and baby washes are some of the infant products that are available. These organic products appeal to new mothers because they do not want harmful chemicals around their children.
Skincare for men: Anti-aging serums and skin balms are made for men in some skincare lines. There are also many gender-neutral products companies provide that will appeal to men.
Older adults: As people age, they should focus more on moisturizer cleanser, and treatment. Organic products do not cause cancer, disrupt the endocrine system, encourage tumor growth or attack the immune system like many chemical-based products can. This makes them ideal for those who put health first.
What are different types of organic skin care products?
Moisturizer
Moisturizers can target men and women, one skin type or all skin types with ingredients such as honey, avocado, cocoa butter, coconut oil and Shea butter. For example, honey is good for skin that is prone to acne because it has natural antibacterial properties, and Shea butter is good for dry skin because of its high concentration of natural vitamins and fatty acids.
Cleanser
Natural cleansers and exfoliants will gently clean skin without resulting in breakouts, dryness or abrasions. Natural oil cleansing with organic oils such as castor, avocado, jojoba, safflower, almond and olive (just to name a few) is an effective way to clean and nourish skin. Lemon juice, vinegar, honey and natural exfoliants such as sea salt and sugar can replace harsh chemicals, microplastics and lathering agents like sodium lauryl sulfate.
Makeup
"Clean" makeup products can enhance a person's appearance without resorting to harsh chemicals like parabens and dyes. Instead, "clean" makeup products use natural plant dyes and healthy oils like Shea butter, argan oil and others to give products the right creamy consistency and staying power that other makeup provides, while not opening up the skin to harmful chemicals.
Hair care
Since most organic shampoos are formulated without sulfates they tend not to foam as intensely as conventional shampoos. Foaming agents and surfactants are not necessary to clean the hair and switching to gentler plant based cleansers and conditioners formulated with ingredients such as coconut oil, aloe vera and essential oils will help restore the scalp's natural balance.
Toner
Stripping away extra oil and leaving skin feeling refreshed is the job of a toner. Natural toners use ingredients like vinegar, cucumber, rose water, camphor and other astringents to help tighten and refresh skin.
Who should use organic skin care?
Men and Women
Organic skincare is more likely to be formulated without harsh synthetics and harmful chemicals. Men and women who want to be aware of what goes in and on their bodies stand to benefit from this type of care.
Infants
Some skincare companies make products specifically for infants, such as diaper balm. Most of these "clean" baby products are formulated without synthetic fragrance, talc, mineral oil or petrolatum. The child reaps the same benefits as other products, but does not come in contact with various chemicals.
The eco-conscious
Organic skincare is a must for men and women who care about the environment. Environmentally conscious consumers appreciate products that are made without petrochemicals and plastics. Packaging is often sustainable and made from recycled materials.
Animal lovers
Many organic skincare companies do not test their products on animals or include animal derived ingredients.
Design lovers
Organic skincare lines have the reputation of having some of the best product packaging designs around. This is appealing to those who want to display their products in their homes or offices.
Organic skin care FAQ
What are the best natural ingredients for skin care?

Everyone's skin is different and has varied needs, but the following ingredients help the widest array of people:

Green tea extract works as an anti-inflammatory and antioxidant.
Beta carotene protects against sun damage.
Aloe moisturizes and helps heal damaged skin.
Tea tree oil is anti-bacterial, anti-fungal and anti-microbial.
Coconut oil cleanses, moisturizes, removes dead skin cells and can help heal wounds faster.

What ingredients should you avoid in skin care products?

Food and Drug Administration regulations on skin care are limited, so it's difficult to know which ingredients to avoid. However, many experts recommend staying away from products that contain any of the following:

Parabens
Artificial or synthetic fragrances
Sodium lauryl sulfate (SLS) and sodium laureth sulfate (SLES)
Phthalates
Polyethylene glycol (PEG)
Formaldehyde and substances that release it
Diethanolamine
Triclosan
Siloxanes

Which anti-aging ingredients actually work?

Each person ages differently, so try to get ingredients that work best for the problems you have.

Sunscreen: Protecting your skin from UV rays is typically the best thing you can do to slow down the signs of aging.
Collagen: This is the base protein that keeps our skin strong, but the natural production of collagen slows as we age.
Vitamin C: This is an antioxidant that reduces the color of age spots.
Vitamin A: As we age, the vitamin A in our skin depletes, leading to fine lines and wrinkles.
AHAs and BHAs: Alpha and beta hydroxy acids work as exfoliators and promote the growth of new skin cells.

Should you use natural skin care products?

It's up to you. The Food and Drug Administration does not regulate the term "natural" in skin care products, so a label stating that a product is "natural" does not mean it's any safer, healthier or more effective. You may be just as sensitive or allergic to a natural ingredient as you are to something synthetic.

There's nothing inherently wrong with natural skin care products, but using them doesn't guarantee any additional benefits.

What are some natural moisturizers?

There are many natural moisturizers, including:

Honey
Olive oil
Aloe vera
Yogurt
Coconut oil
Avocado and avocado oil
Buttermilk

If you don't want to run to the kitchen every time you need to moisturize, try any of the natural moisturizers and lotions from our recommended brands.

Can cosmetics be organic?

Yes, but it's complicated. The Food and Drug Administration generally regulates cosmetics, but it doesn't have a legal definition of the term "organic." The Department of Agriculture does certify foods and other products as organic, but it only judges agricultural ingredients. Therefore, many cosmetic products are out of its jurisdiction.

Third-party cosmetic certifications are available — just verify their legitimacy before trusting them.

Are parabens bad for your skin?

Not definitively. Parabens are a preservative used in multiple food and skin care products, and recent studies have shown that parabens stay in your body for a long time after you ingest or absorb them and pose a possible health risk. The Food and Drug Administration has not yet ruled parabens a definite hazard to the public's health, however.

If you want to play it safe, there are many paraben-free products on the market that utilize other preservatives.
Thank you, you have successfully subscribed to our newsletter!
We value your privacy. Unsubscribe easily.
Expert reviews for organic skin care companies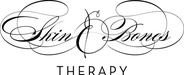 Heidi Jenkins launched Skin & Bones in 2009 after discovering the power of essential oils. Skin & Bones makes organic-luxury products with nine therapeutic-grade essential oils derived from organic botanicals with deep, rich scents and therapeutic benefits. The company now provides more products, gifts sets and pendants from a collaboration with Unearthen Jewelry.
Read More

Absolution is a French company launched in 2010, and it emphasizes customizable skincare, and artistic packaging and style. With locations sprinkled across the U.S., Canada, all of Europe, northern Africa and Asia, Absolution is truly a worldwide distributor.
Customized routines: Absolution products are designed to be mixed and matched to meet unique skin care needs. For example, use their ultra moisturizing products on days where skin is very dry and water-based moisturizers when skin is in good condition.
Simplicity: Absolution focuses on offering quality over quantity. All of their products come in right-sized portions, so users don't need to cycle products before they are used up.
Certification: Ecocert Greenlife certifies Absolution's products, guaranteeing users that at least 95% of each product is made from natural materials, with at least 10% by weight from organic sources removing the risks of harmful chemicals.
Eco-conscious: Packaging is recycled and/or recyclable, and the company uses vegetable inks. Airless bottles made from polypropylene protect products from germs and oxidation.
Variety of products: Absolution offers creams and other products specifically for anti-aging as well as for men.
Best for: Women, men, design lovers and the eco-conscious can all enjoy these uniquely packaged, sustainable products.

Acure is family owned and operated. Founder Kristy Guerra started the company to honor her grandmother, who fought breast cancer for more than 10 years. Acure makes safe and affordable products that are available nationwide at popular retailers like Target and Whole Foods.
Read More

Alba Botanica is part of The Hain Celestial Group family. Its products come in packaging that features a playful edge with names like 'Color Me Happy' and 'Acnedote.'
Read More

Founder Gregg Renfrew started Beautycounter after she learned about the beauty industry's lack of regulations. Beautycounter empowers consumers by offering them to join the company as a Consultant.
Read More

Eminence, a Hungarian company, opened its doors in 1958. It offers a wide range of products, including those for men. It's mission is to enhance consumers well-being naturally.
Environmental awareness: The company plants a tree for every product sold.
Specialized skin care: Eminence allows customers to shop by skin concern, including aging skin, wrinkles, sun damage and redness.
Certifications: The company holds various certifications, including USDA organic and animal-free testing certifications.
Green methods: The company's farms are powered by solar and wind energy, and its packaging is bio-friendly using sustainable materials like bamboo.
Products for men: The products for men include age-defying moisturizers and exfoliating washes.
Best for: Men and women, animal lovers and the eco-conscious will all enjoy these sustainable and furry friendly products.

Founders Julia Wills and Alex Kummerow use the power of nature to bring consumers tangible results they can see and feel.
Powerful sourcing: Herbivore Botanicals ethically sources the finest raw natural materials the earth has to offer to restore skin to its optimum health and vitality.
Intentional ingredients: Every ingredient that the founders include in their products is there for a specific therapeutic reason. Their products contain natural ingredients, plant-based food-grade cold-pressed oils, steam distilled therapeutic-grade essential oils, GMO free soy wax, recyclable and reusable packaging, and many certified organic ingredients.
Original formulations: All of the company's formulations are original, first tested on the founders themselves. The products are never tested on animals and are made from scratch.
Best for: Women interested in high-end, powerful body care products.

Juice Beauty, which was founded in 2000, includes Gwyneth Paltrow as the Creative Director. Juice promises advanced beauty solutions that harnesses the power of nature.
Read More

Katharine L'Heureux, founder of Kahina, strives for a company commitment to women, indigenous peoples, the environment and philanthropy.
Argan oil base: All company products are made from this oil and its byproducts. It follows the example of Morocco's indigenous Berber women, who have used the oil for centuries.
Certifications: Kahina certifications include the Ecocert, the leaping bunny for international zero animal testing during production and the Forest Stewardship Council.
Travel basics: Kahina provides travel basics such as argan oil, facial cleanser and facial lotion.
Gift boxes: Give a nice starter set with a Kahina Glow Box that includes the Argan Oil, Fez Body Serum and Rosemary Lavender Argan Soap.
Giving back: Raw materials are ethically sourced and sustainable, and the company donates to the women who work to provide its raw materials.
Best for: Animal lovers and the eco-conscious will both enjoy guilt-free skin care products.

One Love founder, Suzanne Leroux, developed One Love Organics after formal studies in aromatherapy, integrative herbology, holistic nutrition and cosmetic chemistry. One Love Organics' award-winning skin care products are produced in micro-batches at the company's ECOCERT® licensed manufacturing facility. They use the highest quality and most effective ingredients to create products that benefit the skin.
Trial and travel sizes: Small product sizes make it convenient for sampling new items and traveling.
Tutorials: Website videos allow consumers to master the best use of the products.
Customer service: The multi-pronged customer service approach includes email and phone support as well as online accounts.
Free shipping: Orders of $49 and more qualify for free shipping.
Ecocert licensed: The company is one of only 10 U.S. facilities that are Ecocert licensed.
Best for: The eco-conscious will enjoy using products designed with the environment in mind.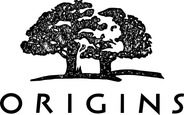 An Estee Lauder company launched in 1990, Origins operates on the philosophy of using renewable resources and giving back.
Read More

Pangea, based in Boulder, Colorado, follows a philosophy of sustainable work, discovery and empowerment.
Experience: Pangea urges consumers to use their skincare routine for alone time to engage and revitalize themselves.
Timelessness: Products focus on anti-aging, with attention toward stimulating circulation and preventing wrinkles and discoloration.
Aroma: Pangea targets consumers' moods through aromatherapy.
Skin types: Products such as Italian Red Mandarin with Rose target dry skin, while Argentinean Tangerine and Thyme targets oily skin.
Preferred customer program: Preferred customers can sign up for auto-shipping and get 50-percent-off shipping discounts.
Best for: The eco-conscious and older adults will enjoy using sustainable skin care products.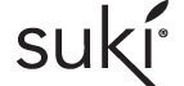 In 2002, Suki Kramer founded Suki after struggling for years with eczema, allergies and skin sensitivities. With almost 5 million dollars in annual sales on a catalog of 65 products, Suki Skin Care is a growing player in the organic niche of the cosmetic industry.
Gluten-free: All Suki products are gluten-free and soy-free.
Vegan products: Suki's only animal ingredient is beeswax, and the company gets it from farms that do not harm bees or burn hives.
Auto reship program: Automatic deliveries ensure consumers never run out of their products.
Long shelf life: Upon opening, Suki products are good for one year.
Free samples: The company gives free samples for every 50 dollars spent on their site.
Best for: The eco-conscious, men, woman and animal lovers will enjoy these long lasting skin care products.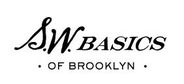 Based in Brooklyn, S.W. Basics was founded by Adina Grigore out of her kitchen in 2013. The company focuses on minimalist, truly all natural skincare made with five ingredients or less. Founder Adina Grigore is also the author of Skin Cleanse: The Simple, All-Natural Program for Clear, Calm, Happy Skin, published by Harper Collins in 2015. S.W. Basics is now available in Target stores nationwide.
Five ingredients: Each product is made with five ingredients or less, so consumers know exactly what they are putting on their skin. Fewer ingredients create gentler products that are effective for all skin types. S.W. Basics creates powerful skincare products with a potent, thoughtful mix of ingredients.
Sourcing: S.W. Basics gets its products from family farms, fair trade organizations and organic sources, so there are no pesticides, harmful animal products or chemicals used. By focusing on these sources, they put sustainability first, so users can enjoy cosmetics without worrying about social and environmental factors.
Mini sizes: Mini sizes help travelers and customers who want to sample before spending more money. Unlike other companies, all of their products are available as samples or trial sizes.
Animal welfare: The company does not test products on animals and is certified by PETA, so consumers can buy with the confidence that these skin care products did not come at the expense of animals.
Long shelf life: While the company's products last two years, S.W. Basic recommends using them within eight months. Typically, organic skin care products expire or lose potency within six months.
Best for: The eco-conscious and consumers with sensitive skin will like these minimalist products.

After Tata Harper's stepfather was diagnosed with cancer, she learned about the potentially harmful chemicals in our everyday products and was inspired to create this 100% natural, nontoxic and high-performance line of skincare products.
In-house manufacturing: The company keeps research, development and production in-house to meet quality standards.
Focus on multi-use products: The company infuses products with nine to 29 active ingredients so consumers can use the same product for many purposes.
Green: Tata Harper uses renewable energy and concentrates its activity in one place to decrease its carbon footprint.
Replenishment service: The replenishment program makes it easier for customers to always have the products they need on hand.
Love potion: This fan-favorite blend of essential oils heightens sensuality, beauty, and confidence.
Best for: The eco-conscious and those who prioritize sustainability.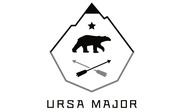 Ursa Major makes "super natural" skincare with formulations that blend nature's most effective ingredients. Founders Oliver and Emily started the company to create healthy and effective products that are a pleasure to use.
Mission-driven: The company's mission is to create clear, comfortable skin so consumers can get out there and "Live Major."
Promise to consumers: Every product the company launches must meet three simple criteria: Is it effective? Is it healthy? Is it sublime? If not, the founders will go back to the lab and re-work it until it's perfect.
Potent formulations: Ursa Major makes potent formulations using advanced natural active ingredients and no fillers. Their products are 51-83% organic.
Best for: Eco-conscious men and women looking for simple skincare that really works.

Zoe Organics uses only the most pure, organic ingredients. The company believes in the necessity of eliminating toxins from  the body and the environment. They make 100% natural, multi-functional and safe skincare products for the whole family.
Social Responsibility: The company practices fair trade and social responsibility, with the goal of enhancing lives in every community they touch.
Organic Ingredients: Most of the company's products are made with 100% organic ingredients.
Best for: Women and new mothers who care about safe, gentle products for themselves and their children.
Compare Reviews for Top Organic Skin Care Companies

One Love Organics
Read Expert Review

Beauty, health, happiness and love is the skincare approach taken at One Love Organics. Self-care and a simple way of life inspired these "luxury of less" products, which are made to be safe, natural and vegan-friendly.

Pangea
Read Expert Review

Pangea Organics formulates natural skincare products that effectively hydrate and beautify the skin while also releasing mood-lifting scents. Products are made only from ingredients that are deemed safe for humans and the earth.

Suki
Read Expert Review

Suki offers strong, safe, stable solutions when it comes to skincare, with products designed to smooth and moisturize and to combat aging. Their proprietary botanic complexes are designed to target specific skin conditions.

SW Basics
Read Expert Review

Minimalist skincare can be found at SW Basics, thanks to its high-potency products made of fewer ingredients with less impact on the earth. Their 100% all-natural line is sourced from organic, fair trade or small family farms.

Tata Harper
Read Expert Review

Using advanced technology, Tata Harper invents and manufacturers skincare products that are 100% natural and non-toxic. Ingredients used are one-of-a-kind, concentrated formulations designed to provide anti-aging effects.

Ursa Major
Read Expert Review

Ursa Major promises that every product they launch is effective, healthy and sublime. The company provides a list on their website including all the ingredients you will find in their products and a list you will never find.

Zoe Organics
Read Expert Review

Zoe Organics believes in green living and protecting each other and the planet. The company also believes that living green and being healthy does not require a compromise in quality or aesthetics.
Disclaimer
Information in this guide is general in nature and is intended for informational purposes only; it is not legal, health, investment or tax advice. ConsumerAffairs.com makes no representation as to the accuracy of the information provided and assumes no liability for any damages or loss arising from its use.
Thank you
Keep an eye on your inbox, the latest consumer news is on its way!