NordicTrack Elliptical Machines
Consumer Complaints and Reviews

I purchased FS7i freestride trainer 28.12.2016 and start to use it 30.12.2016. My first feeling quite strange acc nonergonomic handles not high enough and missing round grip at end of handles. Second thing strange tough chemical smell from low quality plastics material used. Another observations during my first exercise - calories for sure not calculated properly, low high of stride itself, no markant difference between resistance level 1 - 24.
During my following 3 exercises machine starts to produce strange noises. I tighten all screws on incline mechanism and it stops, but just for one exercise... I disassembly half of machine and realize it really low quality device itself - frame can't be stable acc its design (maybe enough for 80 kg person max..). I focused also on counting sensor position as manual prescribing, but any position do not come with correct calories counting...
As last I been interested how resistance 1 - 24 is driven - surprise by plastic gear wheel transaxle like in toys. I found out movement of motor is equal only 2/3 of possible range. I readjust resistor bridge on el. motor, but effect is minimal. I apologize that I do not describe anything positive, but I am really disappointed by overall very low quality of device itself.

After researching ellipticals I decided on elliptical from NordicTrack. I placed my order on the phone; purchased an extended warranty, etc. They explained that they cannot ship to a different address from the billing address due to fraud. So I used my business credit card and arranged to have it shipped to my office. However, my credit card has P.O. Box and it didn't match the shipping address. So they emailed me; cancelling my purchase and said the only way that I can get it is if I transfer funds to them. I explained the minor oversight - apart from the fact that they can't ship an elliptical to a P.O. Box and have never heard from them since. I emailed the sales rep, his manager and Icon fitness to try and get this straightened out but no reply! How does a company operate like this? 2k of business and I have purchased from NordicTrack before! Brutal!

Freestride Trainer FS5i - This product was purchased on 1/25/16. I assembled and began using the product in May of this year. The product began failing in October (loud noises and difficulty operating the left stride assembly). I placed a service call to NordicTrack on 11/21. I was asked to perform problem determination, which included attempting to remove an Allen keyed bolt, which refused to break loose. Three bearings were ordered and I was told I would receive a call when the bearings were delivered. I am still waiting for one of the bearings (out of stock). Additionally, 2 cables were ordered on 11/28, at my suggestion. The cables were also out of stock. I called customer service on 12/6 and was told the parts were still out of stock and I would receive a call when they were available.
I asked to speak with a supervisor, several times, and finally did get to speak with one. I vented about the service strategy (customers doing the troubleshooting) and the lack of parts availability for a new product. I was told that they would strip a new product for the parts I needed and would expedite the shipping. I was also told a service rep would contact me.
As of today, 12/23, the cables have arrived but the 3rd bearing has not. I have not received a call from a tech or customer service. I'm at a loss to understand how a major company can do business in such a shoddy manner and I strongly urge anyone considering a NordicTrack product to look elsewhere. Poor product reliability, lack of parts availability, terrible service strategy and inept customer support guarantee your Nordic Track experience will be a bad one.

Ordered an elliptical machine on 11/24/2016. It "shipped" three days later and they provided a tracking number which would activate in 2-3 business days. It is now December 16th and not only do I still not have a machine but the tracking number never worked. It was supposedly picked up by Old Dominion on November 27th. After repeated attempts with both Old Dominion and NordicTrack to locate and give me an update on the status of the shipment, I threatened to cancel the order. Suddenly I am told the shipment is at the warehouse in my state but this time I was told it was actually picked up by CH Robinson and delivered to Old Dominion's regional facility. Why wasn't that information disclosed before? I was promised a call back from Old Dominion within two days to schedule a delivery.
Two days came and passed and so I called NordicTrack and this time I was told that the equipment was not delivered to Old Dominion as earlier told but to the MXD Group. Again, why wasn't this disclosed before? Confirmed twice with NordicTrack that the MXD Group has the equipment and I was given a phone number for the carrier and told that my order number would allow me to track the shipment. Tried calling the carrier twice, left a voice mail message and sent them an email. Absolutely no response and their tracking system does not recognize any information I put in regarding my order. NordicTrack has not been transparent in this process and the constant changing of the story leads me to believe that they were lying all along.
I suspect that when I cancel my order because they failed to deliver the equipment, they will charge me a restocking/return fee as they have other customers and I have absolutely no proof that the equipment ever left their warehouse. This is the worst customer service that I have ever had with a company - online or otherwise. They must make a lot of money off of restocking fees for equipment that might not have even left their warehouse - nice margins. I plan on cancelling my order tomorrow and disputing the charge with the credit card company as a fraudulent transaction. I have never written an online review before but felt compelled to warn people regarding their customer service. Save yourself a lot of aggravation and time and buy from another more reputable company. At best NordicTrack is guilty of plain old bad service - but there may be more to their business practice than just poor planning and disorganization.
UPDATED ON 12/24/2016: Four weeks after ordering my equipment and after being told numerous lies and excuses about the whereabouts of my equipment, NordicTrack finally confessed that it never really left their warehouse because of a glitch in their ordering/tracking system. Guess what - this glitch apparently tells them that the product is in various stages of the shipment process - the system lies for them. I was told I would receive an immediate $180 credit and the equipment would ship next day.
Three days after the promised shipment and without getting the credit, I canceled my order. I am being told that my refund will take up to two weeks. Funny it took them less than 2 days to bill my credit card after the fictitious shipment. For anyone considering fitness equipment your time and money would be better spent elsewhere. Posting this on Pissed Off Consumer too because apparently ConsumerAffairs has a problem with posting customer complaints.

I got my total $2300 free slide trainer fs7i elliptical on September 29, 2016, but did not use until October 1 of 2016. First week using it was smooth but on the 2nd week of October 10th, felt the machine rocking and thought what was that? I called in and the customer service department that help told me to adjust the level. How can you adjust when you can't even lift the 300 pound machine. Her and I can even find where this lever was that because the picture didn't even match the words. So I thank her for showing me where in case I had to level it.
That night I used it and of course it was still rocking and before I even got started with my exercise a loud noise came from the left arm leveling side and disk. The noise sounded like it was cranking about ready to break down and the console felt like it was about to fall off as I felt the rocking. I also told her I noticed a electrical light flashing from the left upper body arm, but she said it meant it was on. I told her the right side doesn't have that so it can't be.
So the next morning I went on the machine and again felt and heard the same noise. On 10/12/16 I called the technician department and because I wasn't home I cannot get on it for them to listen. That afternoon I got home and call them again and they listened and their suggestion was that the bolts were loose inside... Can't remember what part she said. She will order the parts and a technician will come and replace it–3 to 5 days. I told her I shouldn't use it then right and she said not to use it. So so far the technician department has called me and my part is still at the warehouse when I last called to checked on Friday 10/14/16.
The customer service also recommended me to do it extended warranty since my elliptical has already starting to have problem. I told him it's such a new machine and problems shouldn't occur that much so get back to me on his good quote of another extra four year parts and two year labor at $179.00. I will continue to update but after reading all the reviews I doubt I will get mine resolved. Wished I had seen these review. Sounds like even getting refunded back is hard to do. There should be a lawsuit on this company alright.
How do I know I can trust these reviews about NordicTrack Elliptical Machines?
667,311 reviews on ConsumerAffairs are verified.
We require contact information to ensure our reviewers are real.
We use intelligent software that helps us maintain the integrity of reviews.
Our moderators read all reviews to verify quality and helpfulness.
For more information about reviews on ConsumerAffairs.com please visit our FAQ.

I bought an elliptical directly from the Nordictrack website. I live alone so I paid for white glove installation, which really means scary people installers in my house. I was really uncomfortable with the people that were sent to my house to install the machine. Nordictrack advertises Certified Professional Technicians – NOT!!! More like truck drivers from the hood who have never put a machine together. 20 minutes of use my machine is falling apart! Not HAPPY! You are better off hiring a handyman.

The WORSE experience EVER! Their customer service is nonexistent. Do not buy any of the products because even if you buy extended guarantee it is absolutely worthless. We both the Elite 14.9 Elliptical and just 2 days later as we try to use it the resistance was awful could not even pedal. I called them and I was on hold for almost an hour. They had me open the machine and unscrew something, that did not help at all. I mean if you pay over $1,000 for a machine you should not have to be messing with it at all.
Their more customer service made me waste my 30 days to be able to return this worthless machine to Sears waiting for them to send the part and a technician. Almost 2 months later I still can't use this junk and have not had a tech out here to fix it. When I pointed it out the fact that they made me waste my 30 days to return this machine to Sears they literally said "It is what it is."

ACT Commercial 10 Elliptical - For Christmas my husband bought me an Icon elliptical. When I first started using it, it made a clanging sound once in a while, but after 2 months of use, the sound became louder and more frequent to the point that even with headphones on listening to the TV full blast I could still hear it. I called Icon Support and they wanted me to take the machine apart to troubleshoot the problem for them. I was told that if I did not do this, then they would not help me. I had to hang up and wait for my husband to handle this chore for me. Once he had the machine apart, I called back again - the person I spoke to told me that he knew what the problem was and that we did not have to take it apart (oh joy).
In the process of taking the machine apart and putting it back together, not only did my husband injure himself, but he broke a part which Icon did send out. The parts were sent out and I had to take time off from work for the service person to fix the machine. To make a long story short, the service tech was out to my home a total of 6 times in a two month period. The last time he called into Icon and they were awaiting his pictures and file with the noise it was making. After 4 days, I heard nothing, so I called the service tech and was told that Icon said that the noise was normal, which was NOT acceptable to me. So after taking time off from work 6 times, I now took more time off from work and called NordicTrack/Icon. I asked for the resolution department and they would not give me the number nor would the gentleman transfer the call. He told me that he would be able to help me so after explaining the situation about 6 service calls, he told me that he could not help me and would transfer me.
Person number 2 gets on the phone and I said, "Please listen to this" and I got on the machine and put my phone on speaker and I asked him if that noise was normal, he said, "No," so I had to explain everything again from the beginning. He could not understand why I was so upset because Icon was "trying to work with me." I guess that they felt that 6 times for a service tech to come out to my home is normal. Anyway, he finally gave me the number for the resolution department. I got on the machine and again and asked if that noise was normal and was told "No, that is not normal" so I again gave my full accounting since day one with the machine and asked to speak to the individual who said that the noise was normal. The woman was very apologetic and said, "That is not the noise that I heard on the recording" that was sent to them and she offered to refund our money, or we could get a new machine.
Dummy me decided to upgrade and a different machine. It got delivered a week ago and the first 4 times that I have used the machine, all was fine - smooth and no noise. Well that ended today - I got on the machine and it started making a clicking sound from the flywheel housing. When I use the machine, I only hear a faint noise, however, when I get off, the clicking sound is back. My husband is attempting to troubleshoot the problem, but if he is not successful, to call Icon service on Monday and I will also be filing a complaint with the FTC - this company should NOT be allowed to be in business... Do yourselves a favor, DO NOT PURCHASE ANYTHING FROM THIS COMPANY!!!

I purchased a Commercial 12.9 Elliptical machine. Costco swapped the out of stock Proform for the NordicTrack model. The first shipment never made it to me. It was lost and/or damaged. The second shipment arrived about 8 weeks after the order was placed. I used it a couple of times over the coming weeks. Finally ready for my new routine, I jump on machine and it doesn't read my pedaling. After about a dozen resets of the reset switch, it won't boot up to the main menu. The iFit screen loops. I contact support via chat and the tech tells me to use the manual and follow steps on page 33 to adjust the magnet that registers the movement. I finally get to disassemble and adjust and move the piece and put it back together and still the screen loops and doesn't recognize cycling. I call support this time and he tells me the iFit is 'looping' is their technical term. He says he will have to send me a SD card with a new version of the software.
Nine days later I get the SD card with directions that don't apply to my machine. So, essentially still a dead machine. When I called support today, they are shut down for training and to try back later. A really vague message. We are approaching a holiday weekend, so I can just expect several more days of no use. Paid for it in January 2016 and we are now at the end of May, with nothing working. I had an elliptical machine before this one, for 10 years with NO problems. Based on my experience and the others that have posted here, it seems this company is severely neglecting their customers. I wish I would have known these problems before I accepted Costco's product swap offer. Time to write Costco too.

To my surprise the machine arrived on time 17/5/2016 and the truck driver brought it all the way the apartment door (Ground Floor), no visible damage on the box of any sort, took me about 90 minutes to put together but I am used to heavy mechanical work, and I have to admit the machine is solid, all the components are really heavy and the nuts and bolts are huge. Everything you need to assemble it is included except for a Philips screwdriver after I am done assembling it I connected it to wifi and setup the If account (you can use it just fine without it but I had the 1-year subscription in hand).
I gave it a couple of tests and the machine is almost silent except for me huffing and buffing. Now I am morally obligated to upgrade my star rating from 1 to 3 stars for now and if it wasn't for the sneaky way they used to prevent me from returning it I would have given it 5 stars the machine is good and worth its price. That said, it needs an equally good support and service to be considered a good overall purchase.
Original Review
Ordered C 9.5 Elliptical + 1 year iFit subscription ($1163.88) from the NordicTrack.com website on May 7 2016 financed by paypal. Received an order confirmation email with order tracking link few minutes later. Next Monday morning checked the link and found no update or tracking info. Called to cancel after reading so many negative reviews about the machines and the customer care. After half an hour on hold Vicky from finance told me that I can't cancel because the order has already shipped and I will have to pay $199 for the shipping + 10 percent of the machine price for restocking which is another $100. So I have to pay $299 to cancel my order. Told her "how is it shipped" and I didn't receive any notification or tracking info. She said that tracking will show today or tomorrow.
I waited to next day - no email and tracking has nothing. Called again and this time asked about order status. Went through the same waiting time and again Vicky answered and after taking the order number to check she told me: "you have just Placed your order on Saturday. It will take few days before shipping starts and when it ships you will get an email". At that point I realized how bad got screwed. So what she told me yesterday was intentional lie to prevent me from canceling. I know what to expect from here and I will be updating this review as events unfold.
Anyway for everyone else who did the same mistake and ordered from nordictrack.com or proform.com or healthrider.com they are the same company by the way - owned by (ICON Health & Fitness Inc.). The best effective way to deal with such scammers is to: 1 - document everything. 2 - file a complaint with The Federal Trade Commission (FTC). You can also report them to the (Better Business Bureau) but it's a voluntarily accreditation organization and although they are not a member they managed to received 662 complaints in last 3 years.
The FTC is the effective way - https://www.ftccomplaintassistant.gov. If you get confused on how to classify your complaint with the FTC just call them - they will file it right for you. It's a government agency that get paid from your tax money to help you. If the complaints added up they will hit them with lawsuit. They are the only entity that can take legal action about it and if they detect patterns of fraud and abuse it may lead to investigations and a legal case. https://www.ftc.gov/enforcement. The FTC knows ICON very well. They made them pay $3 Million in civil penalties in sep 2014. Just don't let them get away with such fraud and abuse. I know I won't let them.

I bought a NordicTrack Elliptical 8.7 last year with 5-year warranty to limit downtime. Worked wonderful for 13 months until one morning something broke. I was frustrated knowing for the next week I'd be without a working machine but I called support. They don't send out a tech, they try to diagnose over the phone which is a terrible way to figure out a problem. They order a part and have a tech call me. The tech called and said call him when the part arrives to set up an appointment.
Once it arrives the only times he has in the next few weeks require me to take a day off from work. So on day 16 he comes out and tells me the part ordered was wrong and all I need is a new belt. So he orders that part and says it'll take a week and call him. I get a confirmation email from ICon which is Nordictrack's parent company, saying it's been ordered but after a week I find out from my own complaining that the part was out of stock. Now this is their fault since they let the part be out of stock. They are very unapologetic and tell me in another week the part should be in and then they'll ship it. No guarantee of express shipping.
So in what I would call a best case scenario, 24 days out right now, I will be without the exercise machine that I use daily for at least 6 weeks. No reimbursement, no compensation, no offer to pay for a gym membership, no offer to extend my warranty for the amount of downtime either. Apparently it's my fault they use flimsy parts. Now I wonder how many times this or other issues will disable my machine and how long that will occur. Really poor business practices.

I ordered my elliptical directly from NordicTrack and paid for the White Glove delivery service. Apparently, the first unit arrived damaged to Icon Fitness and they rejected the delivery. No one called me and NT was waiting for the first unit to arrive in order for them to send out the replacement. I only know this because I called NT to get a status. Now my replacement unit has arrived to ICF and they called me to schedule delivery. Unfortunately, they only deliver from 7 am - 4 pm, Monday through Friday. Apparently, I need to burn a vacation day in order to get this delivered to my house. I will update this review once (or IF) I get this delivered. At this point, I am seriously contemplating returning the whole unit but I already have had to make my first month's payment on the financing.

We started our adventure very excited, ordering the 12.7 elliptical elite. The reviews on the machine were great and we took a chance and ordered despite reading many less than stellar reviews of the company itself. Placing the order was simple and that piece was very satisfactory. We chose a 1 year of it subscription, white glove delivery and a 3 year premier service plan. We paid online and all was well. The next day, we received an email letting us know we could take advantage of an additional 3 year service plan and an additional 1 year of it for a reasonable price and we agreed to the additional services. Later that day, Nordic Track over drafted our account by charging us a duplicate amount for both the services and the machine itself. It was a Saturday, so we called and were told we would receive a call back on Monday to resolve the issue. No Call came.
On Tuesday, we called again, were put on hold, and after SIX hours on hold, the second charge was finally removed. We then waited patiently for our machine to arrive. Meanwhile, an additional returned amount of 600+ dollars blipped in and out of our pending transactions, however it went away on its own. About a week or so later, our machine arrived, and we were very excited! This again was on a Saturday. Unfortunately the machine made a loud clicking sound and the delivery team decided to have us refuse the delivery and asked us to detail the issue on their form. Sad news, since we were really looking forward to the machine working that day. The delivery team loaded the machine back onto their truck and drove away.
We called on that day to customer service again that day and were on hold for about 45 minutes, and were again told the team who could handle this issue would call us on Monday. On Monday, we did not receive a call. Around 3 PM, I called the customer service number again and sat on hold for 2 hours to speak with the person who could help me re-order my machine. No one ever answered my call. At this point, I am pretty frustrated, and would like a refund. On Tuesday, (today) I called back and waited on hold for just under 2 hours and finally got to a lady who could process my return, and she let me know that Nordic track could not verify if the machine was actually broken and I would need to decide whether I wanted the same broken machine delivered back to my house so they could review if it was indeed broken, or process my return.
There would be a restocking fee as well as a freight fee as part of that charge. I asked to speak to the supervisor. The supervisor was on another call and could not take my call, however they could waive the restocking fee and I would just need to pay the 198.00 freight fee. My response was not politically correct and the lady threatened to hang up on me. In the end, I wound up having to agree to the 198.00 charge in order to process my refund and it will take about 3 weeks to receive it. I am pretty disappointed in what would be such a promising machine and experience! Be wary, my friends.

We have been trying to get our elliptical repaired for the last 4 months. As many others have wrote, they try to diagnose the problem over the phone. After 2 weeks we received the parts. Then we had to wait to get a technician out who said "you need more parts" which he said he would order. After another 3 weeks we received the parts but the technician would not return any of our calls. Also, Nordic track would do nothing to help with this situation.
Finally after many many calls we got a name of a new technician. He came out and said we needed many more parts to ever get this piece of equipment to work. He ordered them the next day. It has been over a month and no parts plus Nordic track says one part has to come from China and they can't be sure when (if ever) it will come in. I have posted on Nordic tracks's facebook and they do not seem to care if this ever gets taken care of. It has been 4 months and may never be fixed. How can a company stay in business treating people this way?

I have a nordictrack elliptical and have hearing a clanking sound so called them. And without sending out a tech they tried to troubleshoot over the phone. They sent me a huge heavy part then sent a tech out after days of trying to contact them. Tech came, realized the part sent is not the right one. He ordered another part for me, received it, tech took a while to come again. Part couldn't fit, this continued for 3 more times. And I had to call and get mad. And after 3 calls finally this lady customer service understood and sent me more parts. Arrived and guess what, wrong again!!! This has been going on since july and it is now november.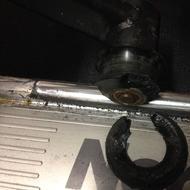 Purchased a NordicTrack elliptical trainer E12.2 in August 2014 for AUD 1,800 (not a cheap machine). A couple of weeks ago, so a little more than a year later, the right roller broke. I couldn't believe it as the rollers are supposed to be the strongest element of the machine (basically bearing the weight of the person while subjected to friction and heat while exercising). Got a replacement from the distributor in Australia (Just Fitness) but a very disappointing experience. Will never buy any NordicTrack product ever again. Now waiting for the left roller to broke.

I purchased a E 16.7 NordicTrack elliptical on September 1, 2014. I developed a balance problem and I just became well enough to start working out. I started working out on the elliptical and set up the TV to watch. I am unable to see the TV screen clearly due to my height. I am 5' 2", my husband is 6'2" and he has no problem viewing the TV. When I called them they said there is no way to adjust the TV screen. Also the elliptical was made for people 5'5". I asked why they didn't ask my height before selling it to me and they said it was my responsibility to know that. Now I've paid $1,599 before taxes and charges for a machine I can't use as it was intended to be used.

I purchased an elliptical trainer and it was defective from the start. There was no support from the store or the company. It was unusable so it was given away. I don't think they ever got it fixed either. Based upon all the negative reviews I don't see why anyone would buy anything that has the Nordic Track name on it. It's a company that takes your money and then tells you to go screw yourself - which is redundant. No need since they took care of that. Their prices are insane given the horrid quality and customer service. Yet they are still in business. Go figure. Seems like this company deserves a healthy dose of what they give. If they don't have the worst quality products and worst support I would be very surprised. Who keeps track of that kind of stuff?

I purchased a NordicTrack elliptical from Sears. I am so glad I did not purchase the extended warranty. I would be even more upset if I paid extra for the worst customer service I have ever experienced. After using my elliptical a half a dozen times, the glider kept coming off the rail on the left side. I submitted a service request via email and rec'd a message back that I would hear back from them shortly.
After 3 days and no contact from them I replied to their email and reminded them that my machine was broken. After another 4 days of no response, I called them. After I troubleshot the machine over the phone with them, it was determined that parts needed to be ordered and shipped to my house. I was told that they had 3 - 5 days to order the parts, the parts would arrive in 7 - 10 days, and then the technician would have another 3 days to schedule a time to fix my machine.
There was no "priority" put on my order to account for the week after I had emailed them that they completely ignored me. I just got a call from the technician, they will be at my house in 3 WEEKS to fix my machine. All in all, I will have been without access to my machine (that was not cheap) for a little over 6 weeks!! I would NEVER buy another one of their products nor would I recommend one either!!!

I emailed NordicTrack (sales @ icon fitness) when or if I could buy an Elite 16.9 elliptical a few times and finally got a reply - well, sort of. Basically, I was told that they only handle parts for NordicTrack equipment and they had no idea when and where a certain piece of equipment would be available. Now there is a response from a company that wants your business. So then I decided to try the "Chat Now" (live chat) and see what answer I could get. I pretty much got the same response as the email and I also asked if they knew who I could contact and his response was a flat "NO." I said I know what brand of fitness equipment I won't be buying and closed the chat. What a company!

We ordered a Nordic Track elliptical from NordicTrack.com. We had to refuse delivery because the machine arrived broken. Nordic Track would not credit our account even though they verified that we refused delivery. This has now been going on for over two months and they will not credit our account until they receive their machine back. We tried dispute the charge on our credit card and they fought that too.

While I was using the elliptical (Nordic Track AudioStrider 990), the left arm tore off at the weld. Was very fortunate that I did not get injured. The machine had less than 60 hours of use. I called Nordic Track and was treated very rudely! I pretty much was told "Tough". Reluctantly, I purchased a new Left Pedal Arm ($150 + shipping). A short time later, the new arm also broke at the weld sending me tumbling to the floor. I would strongly advise never purchasing from NordicTrack.!

I purchased the Nordic Track Elliptical. It was noisy I could not stand to use it. Many months later, I thought I would try it again, and it died. The machine won't even start. I used it maybe 3 times. Waste of $600.

Ordered Elliptical 11.7. Arrived on time. Assembled reasonably. I have previously owned a NordicTrack so I was surprised when it was extremely difficult to pedal at the lowest setting. Called customer support 3 times. Each time got a different response as to what was wrong with the 3rd customer representative telling me that was the way the machine was. Since I was in the 30 day return period I decided to return the machine. That's when the real trouble began. First, there is a $270 restocking/processing fee for returns. Bad enough. Secondly, they send a box with instructions for me to repack the machine. The box is too small and is in the improper orientation (the machine needs horizontal but the box is vertical!). However, I'm told that the trucking will send two workers who will pack the machine as long as I just slip it into the first half (not easy but done). The trucking company then misses the date for pick up (which I had to take a day off from work for). A rescheduled date has the truck show up with only 1 worker who knows nothing about packing up the machine. I now have to take off a third day for another pick up.

At the end of April, I spent $1700 for Nordic Elliptical 16.7 and $300 for service plan. It took a month to get the machine assembled due to a defective part. NordicTrack sent a replacement part (5-10 business days) but without mounting hardware. An additional 5-10 days business days to get the full set of replacement parts needed. However, the original part was attached so that standard tools could not get enough leverage to remove the bolt. A few weeks later, a service tech came. With the machine finally assembled, none of the buttons on the console would respond. After a few more phone calls to NordicTrack where I had to try to troubleshoot the machine, they said they would send out a replacement part. Unfortunately the replacement part was not in stock.
I inquired about the status 2 weeks later and was told it would be another 6 weeks. So maybe my $1700 machine will be ready to use 5 months after purchase. Then again maybe not since at this point my confidence is low. I tried to explain to customer service again that this is getting past the point of frustration and I just keep getting told "sorry". Sorry when you've spent more time talking to NordicTrack over the course of 3 months than using the machine is very frustrating. I am looking at paying someone to come out and tell me what is wrong with my machine. I would not recommend NordicTrack to anyone.

7 years ago I bought an audistrider 990 pro by NordicTrack. This elliptical has a rear flywheel, which is hard to find. I loved my machine. But after 5 years and a lot of use (2 users over 200 pounds daily), the rear flywheel gave out. I was told the replacement part would be $500. Instead of replacing the part I decided to purchase a new machine. Within 6 months I started having the same problem with the new machine as I had with the old. I had purchased a parts and service warranty though.
NordicTrack sent out the same serviceman 6 times. Each time he was completely clueless and just ordered new random parts. After six months of doing this, NordicTrack sent out a second repairman who told me the machine was defective and put in a request for NordicTrack to fix the machine. It's been 4 months and less than 30 hours of use with one order under 200 pounds. The new machine is a piece of junk. It makes a horrendous clunking noise.
Today I called customer service who told me that it is not covers under any warranties. He could make some guesses as to what the parts are that need to be replaced but I have to pay for all the parts and the service fee. You have got to be kidding me. I don't have that kind of money. All I want is an elliptical that works so I can get healthy. I really want to kick myself for getting the machine the second time!!! Do not buy a NordicTrack! The Customer Service department sucks and the equipment is complete junk.

Worst service department I have ever had to deal with. I have a GX7.0 Pro (model #21977), purchased 1/02/2013 that has never worked and I just got off the phone to have them send someone out that has not been able to fix it for the fourth time. In over a year I have had to put two bikes together and have yet to have a one that I can use. I spent $800 on the bike and the third time I called to have someone come out I purchased an extended warranty. The last time someone was out back in November they were going to order another part and come back and fix it but I never heard back from them.
I have five of the monitors, a fly wheel, and numerous other parts sitting in a room with a partially disassembled bike for 12 months. I called to say I needed a new functional bike or my money back and was told that they bike is still repairable and that was impossible. So I am helpless since I am being told a bike they have not been able to repair for over a year is still repairable and they want to send me more parts and the same person out for the fourth time. This has been the worst investment I have ever made and the service from Nordic Track does not just border on criminal - it is criminal.
In five or six attempts to be able to use this bike I have put two together and spent $158 on an extended warranty, taken time off from work to meet someone to fix it with a fourth time coming and have spent hours on the phone with an inept group of customer service "professionals" and still have not been able to use this bike in a year. I have a $1,200 Elliptical also purchased around the same time and have not had to call in for that unit but will expect the same type of treatment if I do. No one I know or speak with will ever invest in a Nordic Track! Just spoke with customer service who tried to use the extended warranty not to have to deal with me by referring me to them after they referred me to the base warranty department. The person's customer # was ** and after an hour I got nowhere but doing the same thing that was done over the last year. Expect the same results until they refer me to the extended warranty department where I assume I will start from scratch with them.
At this point I think I spent $800 plus $158 on an extended warranty just to have the pleasure of putting two together, messy workout room with a disassembled bike and a bunch of parts laying around, to take time off of work to try and get this fix for a bike I do not think will ever work. Criminal but nothing I can do about it because the company does not care once they have your money. I will be posting this review everywhere I can to keep others from making an investment with this company.

My story is almost similar to the others. I ordered an Elite 17.7 mid December. Delivery was supposed to happen beg of January. The delivery company (Estes - they work very well with Nordick Track by also offering a very poor user experience) did not show up on the day of delivery. No call, no explanation. I called them, got 45 minutes of "your call is important to us, please hold" before another appointment was set for the following week. The same story repeated 3 times (no show, no call, 40 to 50 minutes hold, re-schedule). After the second time, I called NordickTrack where I got a sympathetic "we'll make sure they deliver and even mount the elliptical for you," but they had apparently no influence (or Nordick Track did not bother to call the delivery company).
Today, Estes finally delivered a broken machine that I refused. I called Nordick Track 4 times and spent about 3 hours on the phone. Every time, I was put on hold until I gave up and called again (my longest wait has been one hour). Every time, I initially had a guy who said, with a mid laughing tone "oh your machine is broken. OMG this is so bad, give me a minute I'll take your order number" before putting me in a dead end hold. The 4th time I tried, the guy was openly laughing and said the same types of words even before I re-explained the issue. I have an accent easily recognizable and I would not be surprised if I had gotten the same operator again, who was simply making fun of the situation.
With all these hours waiting, I found this site and also found online Nordick Track "return number". I called that number and they promised a refund... with a processing time of 6 weeks... I'll wait and will make sure never to buy anything from this company again.

I made the grave error purchasing a Nordic Track elliptical from Sears. I had it about 75% assembled only to find it was not only missing parts but a bolt the provided did not fit into the slot provided. It was stuck. I could not get it to move forward, nor could I get the bolt out. I spent over AN HOUR on the phone with, what the call "customer service". I was told that a tech would reach out to me in "3 to 5 business days". This being a Thursday, we were now looking at waiting a week before anyone would even contact me. Apparently the "techs" must have a full schedule of Nordic Track issues that they need to wait 5 business days to even contact you. Then I was told the tech would only fix the bolt. If I wanted him/her to complete the assembly, I would need to pay for full assembly. Why on earth would I pay when their product came missing pieces? Wouldn't that be on them and thus, to provide true "customer service" they would waive the fee? I mean I am already over a week out just waiting for the tech to contact me.
I was then told I could "take the product back to point of sale". Really? How was I going to do that? I could not disassemble the piece of garbage due to the stuck bolt, thus making the putting of the product back into the box, impossible. Despite my explaining that to them OVER AND OVER, they kept repeating my two choices were to wait over a week or return product back to Sears. That this was their "policy". Apparently ensuring each product comes with all the parts listed is NOT policy. The woman, Alexis, on the "customer service" line was beyond rude. When I asked why I should pay to go to a gym during the down time that the piece of junk would be sitting in my home, let alone the time and money I invested in their faulty product? On top of having to spend MORE time to meet the tech at my home, once they got around to contacting me, she repeated over and over that my choices were only to wait or return the product.
I also contacted the President, David Watterson, of ICON Health and Fitness, owners of Nordic Track, as well as members of the Board and other executives. No reply. Further demonstration of the extremely poor customer service provided by this company. I will NEVER make the mistake of wasting my hard earned money on ANY product produced by this company. They seem to have not learned that their pay checks come from the people purchasing their product and those people are not only crucial to their success, but that they should be treated as such. I deeply regret purchasing this machine.

In February of 2013 we ordered an AudioStrider 990 Pro Elliptical directly from NordicTrack.com. It is a nice machine it seems, but ours was ENTIRELY DEFECTIVE and in the end even proved dangerous. Because of this, we've now learned that Nordic Track/ICON offer HORRIBLE CUSTOMER SERVICE and that they WILL NOT fully honor their warranty should you get a lemon - which may in fact be common. So here's the full scoop:
Summary: After eight (8) months spent waiting on hold, for parts and for tech visits, and fighting with ICON/Nordic Track to get a resolution, we now have a hunk of metal in the basement and a lame offer to refund what we paid - which won't in fact buy a new machine or haul this pile of crap away. The story begins about two weeks after we assembled the machine, a three hour effort, which we did carefully. I am quite mechanically inclined and honestly everything was easy and straightforward. Voila! Let's get in shape. NOT.
Soon after my wife began using the machine, the troubles began (Note: She is not overweight). At first, the machine did not track correctly along one of the roller tracks. After checking connections and evaluating the machine, it became clear that one link arm had likely been bent in shipping or welded wrong. We contacted customer support who nicely arranged our first of MANY visits. This took about 30-45 min of hold time. They ordered us the parts they suspected were at fault. We waited a couple weeks for them to arrive. I replaced them. The problem was NOT fixed. We called tech support back and spent another 40 minutes on the phone getting a tech scheduled to come out. However! Before the tech would come out they asked that parts be ordered. It took over 6 weeks for the parts and the tech to arrive.
He fixed the initial problem and confided in us that these machines are often dropped on the way over from China. They get a rough ride he said. These repairs are somewhat common. Still, the machine at least now tracked correctly. BUT! After another week of use, the machine developed a knocking noise around the flywheel area. It's internal and not user serviceable. We called support back and though we requested that the first, friendly and very knowledgeable (and LOCAL!) tech return, they chose to send another from a neighboring state. This call took another 30-45 minutes of hold time. Don't ya just love hold music? Still no working machine.
The tech visited a number of weeks later and then ordered parts. Another month or so passed waiting. The tech returned and upon opening the box, he exclaimed to great frustration that they sent both wrong AND broken parts. He had just wasted an afternoon driving to our state. We had lost another month and half waiting for parts. Still no working machine. At this point were just plain frustrated. Clearly we got a lemon. Total piece of... We waited another month for parts and a follow-up visit. The tech installed them quickly and then after less than a 5 min demo to see if the noise was gone he was gone. A glimmer of hope though, it was initially quiet.
BUT! During the very first full workout use, the sound returned same as before. Still no working machine. Now we're just angry. I called customer support to express our displeasure with what was now a 7 month ordeal waiting to get a working elliptical. ANOTHER 45 minutes on-hold and on the call. Wasting my life. I asked for a replacement. They refused. They insisted on fixing it one more time. They must have figured it was some minor issue. Tellingly we had been in contact with the service team as well and they repeatedly told us we needed to get much angrier with ICON to get to a resolution. They told us we must be being too polite. Imagine that. History much?
Since ICON never mentioned not using the machine and frankly since we were so frustrated, my wife continued using the just repaired machine with the annoying knocking noise, while waiting for yet another tech visit. That afternoon the machine basically flew apart. The pedal assembly came loose from the flywheel (not a user installed part by the way) and my wife was lurched off the machine, twisting her knee. Thankfully no real injury to speak of. Could have been worse for sure.
I called back, waiting ANOTHER 45 minutes on-hold throughout the call, and expressed my outright disgust with ICON and Nordic Track. I demanded a replacement. I was told I could wait 10 more days for a response!!! I asked for a supervisor to call us back in three days. We left detailed contact information. THEY DID NOT CALL. Today, we received a letter offering a refund or a credit to a new machine. Since we bought the machine on sale, directly from Nordic Track, they will not offer replacement value only a refund. Still no working machine.
Between the ridiculous wait times, months waiting for parts, numerous mechanical failures in the machine, and a final unwillingness to honor their warranty by providing a working machine, it is clear to us that Nordic Track/ICON has NO interest whatsoever in having satisfied customers. None. BUYER BEWARE!! If you get a good machine, great. Lucky you. As for us, we'd never have gambled $900 on a machine the manufacturer clearly refuses to stand behind. Oh, and if you do get a working machine, pray. All of the techs told us to, without question, get an extended warranty ($200+) even though they don't sell them or make commission. They have simply seen the machine's life span and cost to fix. Not good apparently. Not good at all.
Please note: We informed ICON on numerous occasions that a failure to replace our lemon machine with a new, fully assembled and fully warranted machine would result in us publishing this review. They don't care. So here it is.

ConsumerAffairs Research Team
The ConsumerAffairs Research Team believes everyone deserves to make smart decisions. We aim to provide readers with the most up-to-date information available about today's consumer products and services.
NordicTrack is known for their trademark skiers, which were introduced over 25 years ago. They have since expanded their lineup to include a variety of cardio equipment, including ellipticals. NordicTrack's ellipticals are designed for both commercial and home use.
Commercial series: The Commercial 14.9 and C 12.9 are NordicTrack's commercial ellipticals. These machines are durable, with added features such as 26 resistance levels, an integrated tablet holder, a sound system and a touchscreen that is iFit enabled. The Mid-mech commercial series ellipticals can work in either a commercial or home setting.
SpaceSaver® Design: NordicTrack has several ellipticals with the SpaceSaver® Design, which makes it simple and quick to store the elliptical when it is not in use. Fold your elliptical up or down in one simple step, and easily roll it into a closet or other storage space when your workout is over.
30-day trial: NordicTrack offers customers a full 30 days to try their elliptical at home before returning it for a full refund. Exchanges can also be made within 30 days of receiving your elliptical.
FreeStride Trainer: NordicTrack's FreeStride Trainer offers users a total body workout by combining movements from a treadmill, a stepper and an elliptical. There are three models to choose from, depending on which additional features you prefer. They all feature a web-enabled color touchscreen, and the FreeStride Trainer FS9i has an adjustable decline and incline, ranging from -10 percent to 10 percent.
Front and rear drive options: NordicTrack has both front and rear drive ellipticals, so you can choose your elliptical based on the type of movement you prefer during your workout.
Best for NordicTrack ellipticals are best for serious trainers and light commercial facilities.
NordicTrack Elliptical Machines Company Profile
Company Name:

NordicTrack Elliptical Machines

Website:

https://www.nordictrack.com/ellipticals