Best Home Gym and Exercise Equipment
At-home fitness equipment has grown more accessible with the development of new user-friendly technologies. Now more than ever consumers can monitor their progress and set workout goals from the comfort of their own homes with equipment like treadmills, ellipticals and exercise bikes. Fitness equipment can help consumers stay healthy for a number of reasons, including weight loss, strength training, improving athletic performance and injury rehabilitation.

Compare Reviews for Top Exercise Equipment Companies

NordicTrack
Read 1,678 Reviews

NordicTrack has many advanced treadmills that have specific benefits depending on the needs of the consumer. They have an online shop that runs special offers, and the company also offers bikes, rowers and other cardio equipment.

ProForm Treadmills
Read 151 Reviews

ProForm treadmills are designed to help runners of all abilities reach their fitness goals, with treadmills that can perform at speeds up to 15 miles per hour. Their treadmills for home use start at $999.

Bowflex
Read 153 Reviews

Bowflex machines are made specifically for home gyms. They use technology that fully utilizes muscles by eliminating inertia as a factor in daily workouts. They offer interest-free financing if the buyer pays in 18 months.

ProForm Exercise Bikes
Read 84 Reviews

Headquartered in Roseville, Michigan, ProForm is an internationally recognized fitness brand and has been manufacturing fitness equipment for over 30 years. It boasts hundreds of patents and 20 years of top sales numbers.

ProForm
Read 49 Reviews

ProForm equipment is designed to provide efficient and safe experiences and comes in five designs: Treadmills. ellipticals, bikes, rowers and hybrid trainers. They also use iFit technology to help the user track their progress.

SOLE Treadmills
Read 68 Reviews

SOLE treadmills started out as a commercial vendor for hotel gyms. They now also include treadmills for home use with high quality features and speeds up to 12 miles per hour. Prices for personal treadmills start at $999.

ProForm Ellipticals
Read 104 Reviews

Proform is a leading name in the world of fitness equipment. Their elliptical machines include basic, advanced and hybrid options, giving consumers a wide range of choices when buying an elliptical. Prices start at $799.

Life Fitness Treadmills
Read 29 Reviews

Life Fitness treadmills are designed for both home and commercial use. They have several console options available, including touch screen consoles with entertainment features and interactive monitoring. Prices start at $2,199.

Precor Treadmills
Read 34 Reviews

Precor treadmills are designed for commercial use, with several models to meet the budget and space requirements of facilities. They also have a variety of consoles to keep users engaged and motivated. Prices start at $2,199.

Life Fitness Elliptical Machines
Read 28 Reviews

Known for their commercial-grade fitness equipment, Life Fitness also makes ellipticals for home use. Their ellipticals feature interactive consoles, Whisper Stride quiet technology and durability. Prices start at $1799.
Thank you, you have successfully subscribed to our newsletter!
We value your privacy. Unsubscribe easily.
What features matter most when choosing exercise equipment?
Informative display options
For top of the line models of cardio equipment, consumers should be able to view as much exercise data as possible on one large, backlight screen. If all data is not present at once on the screen, the information, such as calories burned and distance, should toggle automatically or able to be switched with the push of a button.
Time & distance monitoring: The display should include distance traveled and total time spent exercising.
Calories burned: This display option tells the exerciser how many calories they have burned so far.
Resistance level: The consumer can easily see the resistance they are working against and change it as needed.
Pre-programmed fitness routines
Ideally, fitness equipment should come with several pre-programmed routines, each meant to meet certain health and fitness goals such as weight loss, fitness testing or heart health. Some cardio machines include more than 40 pre-programmed workouts.
Routines based on biological factors: Whatever routine a consumer chooses, they should be able to input height, weight and sex so that the machine can tailor the routine to the consumer.
Fat burning mode: People who are exercising to lose weight may require a different level of resistance than people who are exercising to maintain a healthy weight, improve heart health or gain muscle mass. Machines with "fat burn" modes combine speed, resistance, time and biological factors to provide a challenging workout.
Heart rate controlled workouts: Some equipment includes workouts based on the percentage of your maximum heart rate during exercise. For example, keeping the resistance and speed so that your heart rate is at about 55 percent would be beneficial for overall heart health while reaching 85 percent of your maximum heart rate would be more challenging and contribute to accelerated fat loss.
Vital sign monitors
Fitness equipment should let consumers keep track of their vital signs as they are exercising so that they know they are maintaining an optimal level of exertion.​
Heart rate monitors: Most fitness equipment includes contact sensors that read your heart rate by placing your hands on the handles. Machines that can read telemetry heart rate signals allow the user to wear a compatible chest heart rate monitor and see their beats per minute on the display screen. Since heart rate training is a relatively objective way to track improvement in fitness, especially if wearing a reliable chest strap, this metric is especially important to athletes.
Breathing rate monitors: Some equipment also measures how quickly you are breathing.
Caloric monitors: The equipment should measure how many calories you are burning as you are working out. The formula for this number varies based on the machine and what data they ask for, but a general rule of thumb is to act as if the machine overestimates your caloric expenditure, since you would be burning some of those calories doing something else if you weren't exercising. Plus, assuming overestimation, (in reality, you burned less than the 400 calories the machine says) allows for less junk food "rewards" after exercise.
Varying resistance levels
Fitness equipment can be set at various resistance levels to change the intensity of the workout. The greater the resistance, the harder the consumer has to work.​
Incline mode: Stair steppers, exercise bikes and treadmills all have an incline mode, which simulates walking up a hill. Top of the line treadmills reach an incline of 15 percent, and some even have a decline mode to simulate downhill running.
Pre-programmed interval training: Many of the programs included with exercise machines include intervals, in which there is a period of intense work followed by an easier rest period.
Push-button resistance: By pressing a button on the machine, the consumer can manually raise or lower resistance. The ability to change resistance and speed via handlebar buttons is an added plus so the changes can be made as quickly as possible.
Video displays
In addition to the informational display, some fitness equipment comes with video displays.​
Customizable videos: Some product models allow consumers to watch television, browse the Internet or use apps while exercising.
Comfort and convenience amenities
Exercise equipment sometimes provides additional features for the convenience of the people using it.​
Water bottle holder: There may be a cup holder or bottle holder on the side of the equipment so that consumers can drink water while they are exercising.
Contoured seat: Some exercise bikes have a contoured seat with a soft back to help riders feel more comfortable while using the bike.
Media tray: Treadmills, exercise bikes and other equipment may include media trays so that users can view tablets, phones, magazines or books while using the equipment. Ideally, this space would be above the display or any buttons so you don't have to look down to see it.
Fan: A built-in fan with a few different power settings is an underestimated plus in cardio machines.
Speakers: Built-in speakers will generally play the audio of whatever it's connected to via a 3.5mm jack, but some machines have Bluetooth speakers.
Smart data tracking
Smart data tracking is available on some models of fitness equipment, it tracks your workout progress and allows you to save the data.
USB drive: Export workout data to a USB drive via a USB port. Insert USB drive into a computer and load data onto a specified data tracking website.
Bluetooth or Wi-fi connectivity: Automatically sync workout data to compatible apps such as Apple Health Kit or MyFitnessPal.
Types of exercise equipment
Treadmills
Treadmills feature a moving surface to help consumers walk or run while remaining stationary. Treadmills come in two main forms: manual and motorized. A manual treadmill has no motor and is powered by your legs. These devices usually only have a couple of incline settings. A motorized treadmill can have anywhere between one and five horsepower. The more horsepower, the faster you'll be able to run on the belt.
Stair steppers
These machines simulate walking up stairs. Consumers can change the resistance level to give their leg muscles a more intense workout. The most popular brand of stair steppers is the Stairmaster. Most of these machines function similarly and added features such as Bluetooth and wireless heart rate monitoring are perks.
Stationary bikes
These machines offer a bicycle riding experience while remaining stationary. When customized to fit the consumer's body, exercise bikes can offer many of the same benefits as treadmills without putting as much pressure on the user's knees. There are three main types of stationary bikes: recumbent, upright and indoor cycling (spinning) bikes. Recumbent bikes allow the user to be seated with back supported and legs pedaling in front of them whereas an upright bike's pedals are below the body and the core has to keep the body stable since there is no reclined back support. Still, the user remains seated using an upright bike. Spinning bikes have a weighted flywheel, not a motor like the other types, and let the user pedal while standing up.
Rowing machines
Rowing machines work both the arms and the legs with simulated rowing. Users must coordinate arm and leg movements to push forward, often in conjunction with a virtual display.
Elliptical machines
Elliptical machines are a broad term for machines that have two footplates and two arm handles and require you to move at least your legs back and forth to burn calories. Within the elliptical category, what sets machines apart are whether or not the arm handles move and the adjustability of the footplates. Moving arm handles provides a more challenging aerobic workout and activates the upper body. Adjustable foot pedals to add an incline or increase stride length so legs best mimic running are ideal options. There are also seated ellipticals and elliptical/recumbent bike 2-in-1 machines. Some companies categorize machines with a greater range of motion and more features as "gliders" or "striders." Steppers also have two foot plates but may not have handle bars and only provide the motion of the legs moving up and down.
Specialty Equipment
Some at-home cardio machines are novel and effective at burning calories. The Jacob's Ladder 2 is the more compact, home version of the Jacob's Ladder, a motorized ladder that requires the consumer to climb rungs of a ladder that continuously rotate like a stair stepper. This is a full body workout because you're standing, using your arms and legs to climb at various speeds. The Concept 2 SkiErg mimics the motion of cross country skiing, where the user holds a strapless handle in each hand and pulls down using the hips for a full body cardiovascular and endurance workout. Multi-functional, sport-specific machines such as the Technogym Skillmill and Matrix S-Drive Performance Trainer are more suited to a fitness facility than the home due to their features being more tailored towards serious athletes.
Who should buy home exercise equipment?
People who want to lose weight
Most weight loss programs include exercise, and people who are trying to lose weight may find at-home fitness equipment to be a convenient option. They may work out two or three times a week in order to meet their weight loss goals.
People concerned about heart health
People who have a family history of heart disease or are recovering from their own heart disease may want to exercise in order to strengthen their heart. They may have to follow doctor's orders about how much they can exercise or how intense the exercise can be.
People recovering from an injury
Exercise can help people recover strength in their muscles after an injury. Depending on the type and severity of the injury, exercise equipment may help aid recovery.
Athletes looking for convenience
Amateur and professional athletes may find that although they have access to gyms and/or usually train outdoors, they'll want to train when they are home to achieve their performance goals. Weather or unwillingness to travel to the gym cannot be a factor to miss training for these athletes, thus the insurance of knowing they can train at home drives them to purchase fitness equipment.
Expert reviews for exercise equipment companies

Yowza Fitness offers a variety of fitness equipment but is best known for its elliptical equipment, which is similar to most treadmills. It sells its equipment online and ships it to customers.​
Read More

Famous for introducing the indoor ski machine to the market, NordicTrack also manufactures all sorts of exercise equipment, including exercise bikes, rowers, ellipticals and treadmills.
Read More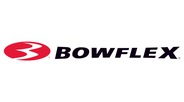 Bowflex has developed complex and effective machines in the strength training category for decades and recently launched the Bowflex Max Trainer series. The Bowflex Treadclimber targets a specific audience since it's made for walking.
Read More

ProForm treadmills are the official treadmill of the Boston Marathon, and many of the athletes competing in the race use ProForm equipment to train. This company is owned by ICON Health and Fitness, which also produces NordicTrack fitness equipment.
Read More

Johnson Health Tech owns at-home fitness equipment brands Horizon and Vision Fitness. Horizon has made a name for itself as a budget fitness equipment brand. It offers affordable, portable equipment for casual home users.
Plenty of programs: Consoles usually come pre-loaded with a dozen or more programs; the average piece of equipment has 14 programmed routines. The top of the line Horizon treadmill, the Elite T9, includes 44 workout programs.
Wi-Fi capability: Some models include Wi-Fi connectivity to sync workout data to ViaFit, which can then transfer data to many fitness apps.
Small size: The equipment is meant to be portable, and both Horizon and Vision offer folding ellipticals, a rarity in the home equipment space.
Passport compatibility: Users can link their exercise machines to a Passport box, which connects to a TV, providing virtual tours of scenic worldwide destinations. The scenic routes adjust the courses' terrain and audio as you tailor your workout intensity.
Relatively inexpensive: Horizon equipment is designed for budget users. Most models sell for under $1,000.
Sprint 8 interval training: Vision Fitness offers a preprogrammed Sprint 8 workout program on some ellipticals, treadmills and stationary bikes. This program is a 20-minute interval session with 30-second sprints and 90-second active recovery intervals.
Best for: Budget consumers who want to buy a treadmill, elliptical, upright/recumbent bike, indoor cycling bike or rower.

LifeSpan is known for offering unique exercise programs through its treadmills. This company's main concern is health and safety, as evidenced by its patented user-friendly features.
Read More
Expert note
We're here to help you in finding the best machine(s) for you. In this buyer's guide, we're going to stick to aerobic fitness (cardio) machines, though we suggest including a pair of adjustable dumbbells in any home gym. Take your pick from the latest and greatest at-home cardio machines and get to sweating.
Are you an expert?
Compare Reviews for Top Exercise Equipment Companies

HealthRider Treadmills
Read 13 Reviews

HealthRider has been producing fitness equipment for home use since the 1990s. Their treadmills are designed for home use and include technological features for maximum comfort and motivation. Prices start at $999.

Yowza Fitness
Read 777 Reviews

Yowza Fitness specializes in advanced cardio equipment such as ellipticals and treadmills. They offer unique technology and online shopping options. Select models may include interest-free financing and a warranty.

Schwinn Exercise Bikes
Read 57 Reviews

Founded in 1895 and headquartered in Vancouver, Washington, Schwinn designs and manufactures all types of bicycles and fitness equipment. Schwinn's fitness equipment division has opened retail stores across North America.

Nautilus Treadmills
Read 29 Reviews

Founded in 1986 as Bowflex, Nautilus sells fitness equipment for home and commercial use. Their treadmill speeds range from 0-12 miles per hour and allow users to track and monitor their progress online. Prices start at $1,499.

Precor Ellipticals
Read 29 Reviews

Precor has been delivering fitness equipment to gyms, universities and other commercial facilities for over 30 years. Their ellipticals are designed for commercial use, but they can also be used in homes. Call for a quote.

Body By Jake
Read 17 Reviews

Body by Jake is a workout company with a fitness program designed for their equipment. Their models include the Tower 200 door-based full-body home gym, intended for strength training, and the Cardio Cruiser 3-in-1 machine.

Star Trac Treadmills
Read 16 Reviews

Star Trac sells high quality treadmills designed for commercial use to fitness facilities around the world. Their treadmills feature a weight capacity up to 500 pounds and integrated technology. Contact Star Trac for a quote.

Abtronic
Read 8 Reviews
Gazelle
Read 7 Reviews

You may remember the Gazelle glider promoted by Tony Little over the last 15 years. The Gazelle comes in three models: Gazelle Edge, Gazelle Freestyle and Gazelle Supreme. They range in price from $130 to $300.

LifeSpan
Read Reviews

LifeSpan equipment is divided into work and home categories. They offer treadmills and bikes for the home, as well as treadmill and bike desks for the workplace. All orders have a 60-day guarantee and free shipping.

Johnson Health Tech
Read Expert Review

Johnson Health Tech manufactures fitness equipment for eight brands in China, Taiwan and North America. They have been developing fitness equipment such as treadmills, ellipticals, exercise bikes and rowers for over 40 years.
Disclaimer
Information in this guide is general in nature and is intended for informational purposes only; it is not legal, health, investment or tax advice. ConsumerAffairs.com makes no representation as to the accuracy of the information provided and assumes no liability for any damages or loss arising from its use.
Thank you
Keep an eye on your inbox, the latest consumer news is on its way!