Find the Best Diabetic Supplies Online

Compare Reviews for Top Diabetic Supplies Online

Advanced Diabetes Supply
Read Author Review

Advanced Diabetes Supply, or ADS, is an online diabetic supply store that delivers to patients across the United States. With a reputation for excellent customer service, ADS makes sure you get the supplies and support you need.

ADW Diabetes
Read Author Review

ADW Diabetes sells brand name diabetic supplies at discounts up to 60 percent lower than retail prices. Orders over $89 ship free. ADW offers a full range of diabetic supplies, including treatment for pets.

Byram Healthcare
Read Author Review

Byram Medical has helped patients receive supplies at home since 1968. Byram has a reputation for excellent customer service and educational resources. They are a full service diabetic supply provider.

CCS Medical
Read Author Review

CCS Medical has been helping patients receive their diabetic supplies and other medical supplies at home since 1994. CCS offers free shipping on all of its supplies and has certified diabetes experts on staff to help patients.

DiabetesStore.com
Read Author Review

DiabetesStore.com delivers name-brand diabetic supplies to your door at low prices. You can find diabetic products and more for up to 60 percent cheaper than retail prices. Orders over $100 qualify for free standard shipping.

Diathrive
Read Author Review

Diathrive ships lancets, test strips and control solution at wholesale prices to patients across the United States. Diathrive does not require a prescription or medical insurance. Shipments and bills go out quarterly.

Fifty50 Medical
Read Author Review

50Fifty Medical is an online pharmacy that specializes in diabetic supplies, sometimes below retail price. Unlike other online diabetes supply stores, 50Fifty Medical donates half its profits to diabetes research.

Glucomart
Read Author Review

Glucomart gets its diabetic supplies from pharmacies with surplus inventory. Then, it sells that inventory at deep discount prices. Glucomart also sells used and short-dated diabetic supplies at up to 90 percent off retail prices.

iHealth
Read Author Review

iHealth designs mobile personal healthcare products that integrate with your smartphone. The Wireless Gluco-Monitoring System can check your blood sugar and keep that information in one convenient smartphone app.

Liberty Medical
Read Author Review

Liberty Medical has been helping people receive diabetic supplies since 1989. You can order glucose meters, testing strips, insulin pumps and more. Liberty Medical offers free standard shipping for most supplies.

McKesson
Read Author Review

McKesson is one of the largest healthcare service companies in the world. McKesson has a reputation for excellent customer service. Its diabetic care products ship to patients and physician offices across the United States.

Total Diabetes Supply
Read Author Review

Total Diabetes Supply provides diabetic supplies like test strips, glucose meters, syringes and insulin at up to 65 percent off retail prices. You can schedule regular supply deliveries or pay as you go.
Questions to ask before choosing an online diabetes store
What diabetic supplies do online stores carry?
The following diabetic supplies are available at most online stores.
Lancets, test strips and meters: The most common supplies online diabetic stores sell are lancets and test strips. You use a lancet to draw blood from your finger and place your finger on a test strip. Then place that test strip in a meter to get a blood sugar reading.
CGM systems: CGM (continuous glucose monitoring) systems constantly monitor your blood sugar without lancing. CGM systems use a sensor you insert into your skin and leave in place to get constant updates about your blood sugar.
Insulin and needles: You can get insulin, syringes, pen needles, alcohol swabs and insulin pumps from online diabetes supply stores.
Diabetic socks: Online stores often carry compression socks and other diabetic footwear. Diabetic socks may help improve your circulation.
Food: Some online stores sell healthy food for diabetics. Snacks that are low in sugar or sugar-free are often available for purchase.
Can buying diabetic supplies online save money?
Some online diabetic supply stores offer discounted prices. Depending on the store, you may be required to show proof of health insurance or prescription.
Wholesale prices: Many online diabetic stores purchase their inventory from overstocked pharmacies. You can purchase supplies from these companies at 40-90 percent less than retail.
Scheduled deliveries: You can set up a delivery schedule to receive regular shipments of diabetic supplies. Scheduled deliveries usually come with discounts of 5 percent or more.
Secondhand supplies: A few supply stores offer used equipment at deep discounts. Professional chemists sterilize each device and test it before distributing.
What should I expect from customer service?
Excellent customer service can make all the difference when it comes to choosing a supply store, especially if you're a first-time buyer.
Diabetic experts: A few online diabetic supply stores have customer support staff who are trained to answer questions specifically about diabetes.
Contact methods: Most stores prefer to talk to customers via email or online chat. Some have phone lines dedicated to answering customer questions.
Do they have online resources I could use?
Many online stores have additional resources to help people living with diabetes. These resources are especially helpful if you've been recently diagnosed with diabetes.
Recipes: Stores commonly offer diabetic-friendly recipes. If you need some cooking ideas for healthy living, check out online recipes for diabetic-friendly meals.
Exercise guides: Living with diabetes often means you'll need an exercise plan to stay healthy. Many online stores have free exercise guides to help you stay in shape.
General information and FAQs: If you have any questions about living with diabetes, check out an online store's general information resources. These include FAQs about diabetes, news about the latest treatments and nutrition guides.
Do online diabetic supply stores sell additional products?
Online diabetic supply stores may specialize in a niche market, but many sell other products as well.
Wound care: Healing from cuts or bruises often takes longer for people with diabetes. Most online diabetic supply stores sell bandages, gauze, sterilization alcohol and ointments for wound care.
Ostomy and catheter supplies: Diabetic supply stores often sell ostomy supplies and catheters. Buying these supplies from an online store gives you an added layer of privacy.
Physical therapy products: Braces, bands, heating pads and other physical therapy products are sometimes available at online diabetic supply stores.
Aspirin and other medicine: Many online stores sell over-the-counter medicine like aspirin and other pain relievers.
Diabetic pet supplies: Not all diabetes patients are humans! Diabetes supply stores often carry medicine and supplies for diabetic pets.
What online diabetes supply services are available?
Diabetic specialty
Some online supply stores focus specifically on diabetic supplies. These online stores usually have a dedicated customer service staff prepared to answer your questions about diabetic supplies.
Online medical store
You can buy diabetic supplies from online medical stores. These stores sell not only diabetic supplies, but also any other medical supplies you can buy from a pharmacy.
Wholesale store
Some online diabetic supply stores offer their products at wholesale prices. They purchase their inventory from pharmacies with surplus stock. These stores can keep their prices low, but inventory is subject to availability.
Scheduled deliveries
A few diabetic supply services work like a subscription. You pay a monthly or quarterly fee to receive regular deliveries of diabetic supplies.
Who should buy diabetic supplies online?
People who want privacy
Ordering your diabetic supplies online gives you an added bit of privacy. Your supplies come in discreet packaging, and you don't have to worry about revealing your medical information at a public pharmacy.
Elderly people
Elderly people may not have the time or energy to get to the pharmacy for their diabetic supplies. Getting supplies from an online store ensures delivery without the trip to the pharmacy.
People with limited mobility
If you have limited mobility, you may benefit from the convenience of online stores. With deliveries, you don't have to leave your home for supplies.
People with busy schedules
Not everyone has the time to make a trip to the store for their diabetic supplies. If you have a busy schedule, online stores can save you time by having your supplies shipped to your house.
People who have diabetic pets
If you have a pet with diabetes, you can get the medicine they need from some online diabetic supplies stores.
Thank you, you have successfully subscribed to our newsletter!
Online diabetic supply store author reviews

Total Diabetes Supply is an online store that offers insulin, testers and other diabetic supplies at discounted rates.
Extensive selection at a discount: Total Diabetes Supply has one of the largest selections of diabetic supplies. The store's inventory includes popular brands like Contour and OneTouch at up to 65 percent off.
Customer support: Total Diabetic Supply has a team of customer support specialists to answer any questions you may have. You can contact them via live chat, email or over the phone.
Auto-Ship program: You can save 5 percent on your orders if you sign up for Total Diabetes Supply's Auto-Ship program. You can set delivery schedules for the supplies you need and pay for them automatically. You can change this plan whenever you want.
Weekly specials: Total Diabetes Supply offers weekly specials on select inventory. This inventory is subject to change, so it's worth checking each week.
Other products: Total Diabetes Supply also sells products for physical therapy, erectile dysfunction, regular wound care and diabetic pet supplies.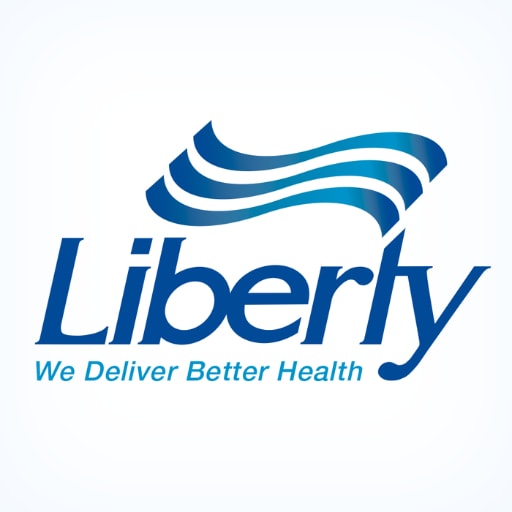 Liberty Medical is an online supplier of diabetic products. Though it focuses on diabetes products, Liberty Medical is also a resource for diabetic patients. Liberty Medical is committed to educating people about living with diabetes and offering superior customer service.
Range of products: Liberty Medical offers a full range of diabetic supplies. You can order insulin pumps, insulin supplies, glucose monitoring systems, lancet devices and more. Qualifying products ship free when you choose standard shipping.
Free glucose meters: Select Liberty Medical members can qualify for free glucose meters. Ask your Liberty Medical customer service representative if you qualify.
Educational resources: Liberty Medical hosts numerous educational resources about diabetes. These resources include videos, FAQs and advice from doctors. The store also posts news articles about recent advances in diabetic supplies.
Diet and nutrition: Liberty Medical has nutrition resources like online recipes. New customers receive a complimentary cookbook.
Ostomy and Urological car: Liberty Medical also offers products and support for patients with Crohn's disease or urological problems.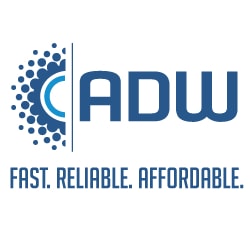 ADW Diabetes is an online discount diabetes supply provider. ADW offers popular diabetes products at up to 60 percent off retail prices. ADW keeps an extensive stock, and its customer service staff is trained to answer any questions.
Discounts and free shipping: ADW carries a full stock of popular, brand name diabetes products. ADW sells these products at up to 60 percent off retail prices. Shipping is free for orders over $89.
Free meters: ADW offers numerous glucose meter deals. You can get some glucose meters for free when you buy 200 test strips.
Autoship Program: If you need regular deliveries, you can enroll in ADW's Autoship program. You choose your delivery schedule and save 5 percent on each item sent to you.
Pet diabetic supplies: ADW also sells diabetic pet supplies. These supplies are eligible for ADW's Autoship program.
Information resources: ADW hosts a regularly-updated news section on the company website. Articles offer tips for giving medicine to diabetic pets, recipes, nutrition tips and advances in diabetes treatments.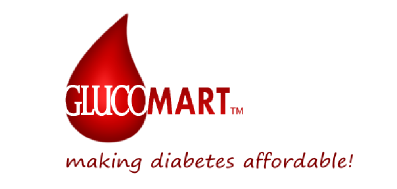 Glucomart is an online store committed to making diabetic supplies more affordable. Glucomart sells diabetic supplies at prices set to match insurance copays. Glucomart also sells pre-owned equipment and short-dated supplies at discounts up to 90 percent off retail.
Daily inventory updates: Glucomart gets most of its inventory from pharmacies with surplus stock. This allows them to update their stock daily, keeping their prices low.
Short-dated inventory: Short-dated items are supplies that are approaching their expiration dates. Most of Glucomart's short-dated test strips are set to expire within 1-5 months.
Used inventory: Glucomart sells used supplies at discount prices. All used equipment is tested and sanitized before it is ready for distribution.
Refund policy: Glucomart accepts returns up to 14 days after you receive the product. All seals must be intact, and the product cannot show any wear. Glucomart charges a 15 percent restocking fee for returned items.
Online toy store: Glucomart sells toy insulin pumps in different sizes that fit young children, teddy bears or dolls. These toys can help children of diabetics or children with diabetes better understand how to live with diabetes.

Since 1968 Byram Healthcare has shipped disposable medical supplies to consumers in need. Mediq acquired Byram Healthcare in 2008, expanding Byram's clients and business.
Full service diabetes supply provider: With Byram, you can get all your diabetic supplies from one source. They carry insulin pumps, CGM systems, glucose meters and other related supplies. You can order all of these online.
Customer service: Byram has a reputation for excellent customer services. They process orders and claims quickly, and Byram's team is dedicated to providing personalized services for each patient.
Specialty pharmacy: Byram provides full prescriptive services for diabetes medication. They carry topical and oral antibiotics as well as other medicine you may need.
Diabetes Clinical CareLine: You can call Byram's toll-free Diabetes Clinical CareLine to talk with Certified Diabetes Educators. These educators are trained to answer questions about the products they sell and diabetes in general.
Other products: Byram also offers several services with the same quality attention to customer support. Byram sells ostomy supplies, wound care products, breast pumps and urology supplies.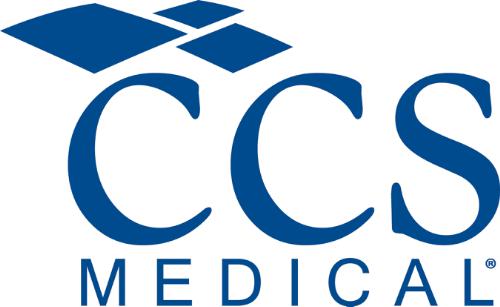 CCS provides patients with affordable medical supplies delivered to their homes. CCS is a single-source provider of equipment like insulin pump systems, ostomy supplies, wound care supplies and breast pumps. Members sign up for regular deliveries, and CCS does not charge shipping fees.
Diabetic supplies: CCS splits its diabetic supplies into three categories: insulin pumps, CGM systems and testing supplies. Various brands like Contour, LifeScan and BioSense are available from CCS.
No-cost delivery: CCS delivers all of its supplies reliably at no cost. Packaging is discreet, providing privacy and protecting the contents from theft.
Product variety: CCS doesn't just sell diabetic supplies. It also provides urology, incontinence, pharmacy, orthotics, wound care and breast pump supplies.
Certified diabetes educators: CCS Medical has certified diabetes educators on staff. These professionals can answer any questions you may have about supplies or diabetes in general.
Company blog and nutrition guide: CCS hosts a blog that remains current with regular content. Topics include news about medical breakthroughs and advice about living with diabetes. CCS also devotes a section of their website to nutrition that includes recipes, videos and exercise tips.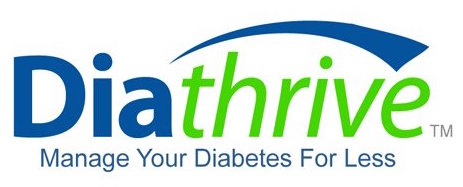 Diathrive offers people with diabetes a cost-effective way to test their blood sugar. You can choose from a selection of plans to receive regular deliveries of test strips at your convenience.
Supply contents: Diathrive's regular shipment includes lancets, test strips and control solutions. They offer a 100 percent money-back guarantee on their products.
Free meter and lancing device: You get a free meter and lancing device with your first purchase. You can buy additional meters at any time when you update your service plan.
Pricing options: Diathrive's supply shipment service is available at different price points. Choose a plan based on how often you check your blood sugar. Plans range from $24 for 100 strips to $30 for 600 strips.
Quarterly shipping and billing: Diathrive ships your testing strips and bills you every three months. If you receive too many strips, you can pause your plan at any time.
Does not require insurance: Diathrive keeps prices low by not dealing with health insurance companies. You pay a flat rate for your service and do not need a doctor's recommendation.

Advanced Diabetes Supply (ADS) delivers diabetes testing products to patients across the United States. The staff focuses on meeting customers' needs to guarantee a satisfying experience. ADS is a licensed pharmacy in several states, and its headquarters are in Carlsbad, California.
Diabetic supplies: ADS sells testing strips, lancing devices, CGM systems, control solutions and more. ADS is a licensed pharmacy that carries a substantial inventory.
Medical braces: ADS sells numerous medical braces to help you deal with joint pain. You can buy knee, ankle, shoulder and spinal braces from ADS.
Live Customer Care Specialists: When you call ADS, you can speak with a live Customer Care Specialist. These people are trained to answer your questions about ADS services and provide the support you need.
Free meters: ADS provides new and extra meters at no additional cost. You can also get complimentary sample testing strips when you're learning how to use them or when your testing frequency increases.
Online resources: ADS hosts numerous online resources for diabetes education. A company blog, numerous FAQs and online medical documents are all available for free online.

DiabetesStore.com is an online diabetes supply retailer. It sells testing supplies, sugar-free foods and diabetic accessories for low prices.
Diabetic supplies: DiabetesStore.com features several CGM systems, test strips, meters and other supplies. Products from brands like Bayer, Roche, Nipro and LifeScan are available for purchase.
Discount prices: DiabetesStore.com takes pride in keeping diabetic supplies affordable. They offer products at prices up to 60 percent lower than retail.
Free standard shipping: Standard shipping is free for orders of $100 or more. Delivery usually takes 4-7 days. DiabetesStore.com charges $8.95 to ship orders of $99 or less. You can expedite delivery for an additional fee.
Other supplies: DiabetesStore.com also sells numerous non-diabetic products. These include CPAP, urological, skin care, wound care, respiratory and pain management supplies, among others.
Refund policy: DiabetesStore.com will refund your order up to 30 days after the purchase date if you're not satisfied. You can return unopened products for a full refund or exchange them for another product they carry.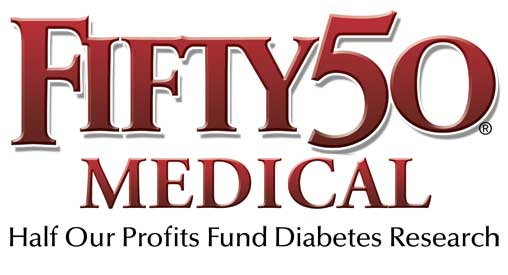 Fifty50 Medical is an online pharmacy dedicated to helping people receive diabetic supplies. With rotating specials and a healthy stock of products, Fifty50 is a convenient place to shop for diabetic supplies. Half of the company's profits from sales helps fund diabetes research.
Funding diabetes research: You can help find the cure for diabetes by buying from Fifty50. Fifty50 dedicates half its sales profits to diabetes research.
Specials: Fifty50 rotates its special offers regularly. Check the site often for discounted meters, buy one get one free bottle of medicine and more.
Free meter: If you are on Medicare or have private insurance, you'll get a free glucose meter with your first purchase.
Ask the Pharmacy: Use Fifty50's Ask the Pharmacy feature to send questions to their staff of pharmacists.
Fifty50 Pharmacy Connect: Fifty50 Pharmacy Connect is a free service that lets you organize and manage your Fifty50 account. You can receive email, text or voice message reminders when your prescriptions are ready for delivery.

McKesson is a one of the largest healthcare service and technology companies in the world. McKesson's diabetic care program offers a combination of products and services designed to help diabetes patients get the support they need.
Diabetic Care Program: The Diabetic Care Program is part of McKesson's Patient Care Solutions program. McKesson gives each patient unique care by setting up supply shipments across the United States. They offer personalized customer service to answer any questions you may have.
Products available: McKesson's diabetic supplies include glucose meters, test strips, control solutions, insulin pens, lancing devices and lancets. Other accessories are available through their online catalog.
Fast and free standard shipping: Orders usually ship within one to two business days. McKesson doesn't charge for standard shipping.
Insurance specialists: McKesson's insurance specialists can help make sure you get supplies at the price you're entitled to. They verify benefits to get your products in the quantities you need.
Other products: McKesson offers other products like breast pumps, ostomy supplies, wound care materials and urological supplies.

Founded in 2010, iHealth designs mobile personal healthcare products. The company focuses on innovative products that integrate with your smartphone to help you monitor your health. iHealth's diabetes supply product is its Wireless Gluco-Monitoring System.
Lightweight device: The iHealth Wireless Gluco-Monitoring System is a sleek, lightweight device that reads test strips. It features an LED display, and you can charge it by plugging it into a USB port.
Smartphone integration: iHealth's Wireless Gluco-Monitoring System integrates with your smartphone to display readings. It uses the iHealth app to keep your testing schedule and readings in one convenient place.
Logbook function: iHealth's app doesn't just provide glucose readings. It serves as a logbook to help you track your diet and exercise to give you a more complete picture of your health.
Shareable information: iHealth stores all your readings securely in the cloud. You can export them to various file formats to share with family or your healthcare provider.
Low costs: The iHealth Wireless Gluco-Monitoring System costs $29.99 and includes everything you need to get started. A box of 50 test strips costs $12.50, and a bottle of control solution costs $7. Orders over $50 ship free with standard shipping.
Disclaimer
Information in this guide is general in nature and is intended for informational purposes only; it is not legal, health, investment or tax advice. ConsumerAffairs.com makes no representation as to the accuracy of the information provided and assumes no liability for any damages or loss arising from its use.
You're signed up
We'll start sending you the news you need delivered straight to you. We value your privacy. Unsubscribe easily.