Best CPAP Machine Brands
According to the National Heart, Lung and Blood Institute, over 12 million people live with Obstructive Sleep Apnea (OSA) in the United States. OSA can increase the chance of a cardiac episode. Continuous Positive Airway Pressure (CPAP) machines are designed to substantially reduce OSA by using prescribed, mild air pressure to keep your airway open as you sleep.
Modern CPAP machines and masks are designed for comfort, quietness and compactness and come in multiple types based on your preference and prescribed needs.
Compare Reviews for Top CPAP Machine Brands

ResMed
Read 44 Reviews

ResMed was established in 1989 and is headquartered in San Diego. It is a global manufacturer of CPAP machines and cloud-based software, providing connected care to over 2 million remotely-monitored patients every day.

Philips Respironics
Read 20 Reviews

Philips Respironics was founded in 1976 and is based in Murrysville, Pennsylvania. It designs and manufactures medical supplies, specializing in respiratory functions. It introduced the first CPAP machine in 1985.

3B Medical
Read Expert Review

Based in Winter Haven, Florida, 3B Medical designs and manufactures sleep therapy solutions such as CPAP machines and masks to treat patients with respiratory and sleep apnea symptoms. It distributes its products worldwide.

APEX
Read Expert Review

Apex was founded in 1990 and is based in Taiwan. It manufactures and distributes a wide range of healthcare solutions, including sleep therapy devices like CPAP machines and masks. It markets its products in over 60 countries.

Circadiance
Read Expert Review

Founded in 2006 and based in Turtle Creek, Pennsylvania, Circadiance designs, manufactures and markets respiratory solutions for people who suffer from sleep apnea and require non-invasive ventilation and monitoring.

Drive DeVilbiss Healthcare
Read Expert Review

Drive DeVilbiss Healthcare got its start over 125 years ago with the invention of the first atomizer. Today, it designs and manufactures respiratory medical products including CPAP machines for institutional and home settings.

Fisher and Paykel Healthcare
Read Expert Review

Established in 1934 and headquartered in Auckland, New Zealand, Fisher and Paykel Healthcare designs, manufactures and markets products for use in respiratory care and obstructive sleep apnea.

InnoMed Technologies
Read Expert Review

InnoMed Technologies began operations in 2001. It works with multiple medical equipment companies, sleep facilities and clinicians to develop sleep therapy products like CPAP masks that accommodate a variety of comfort levels.

Sleepnet
Read Expert Review

Sleepnet has been making high-quality gel masks used in non-invasive ventilation and obstructive sleep apnea for over 15 years. Its masks are assembled in New Hampton, New Hampshire and distributed globally.

Transcend
Read Expert Review

Transcend is based in New Brighton, Minnesota and designs and manufactures portable CPAP devices designed around a patient's lifestyle so they can sleep anywhere. Each CPAP machine is compactly made for travel.
Thank you, you have successfully subscribed to our newsletter!
Enjoy reading our tips and recommendations.
We value your privacy. Unsubscribe easily.
Common questions about CPAP machines
How do the different types of CPAP machines measure pressure?
CPAP machines provide several options and comfort levels for patients who need sleep therapy from a PAP machine. Automatic Positive Airway Pressure (APAP) machines and Bi-level Positive Airway Pressure (BiPAP) machines offer alternative ways to receive PAP therapy if traditional CPAP machines aren't comfortable.
CPAP machines: CPAP machines use a full-face mask to deliver a constant amount of air pressure into the soft palate to maintain an open airway during sleep. Traditional CPAP machines can be programmed to produce only one constant pressure amount.
APAP machines: APAP machines have two pressure settings, a low- and high-range setting, and the machine automatically adjusts based on your sleeping position. APAP machines use algorithms that sense changes in your breathing during the night and adjust accordingly.
BiPAP machines: Similar to APAP machines, BiPAP machines automatically adjust pressure as you sleep. They are designed to produce less pressure at the beginning stages of sleep and ramp up to the prescribed pressure, where it remains throughout the night.
What are the different types of CPAP masks?
Modern CPAP masks are designed with comfort in mind and come in multiple types and styles so you can choose which one works best for you. Most are made with soft plastic, silicone or gel-lined plastic or stretchy cloth material. They can be full-face or nasal-only masks or a more modern design called nasal pillows.
Full-face masks: Full-face masks cover your mouth and nose and secure on your head using multiple straps. Despite being made with comfortable material, they generally offer minimal movement during sleep.
Nasal masks: Nasal masks are less bulky than a full-face mask and fit directly over your nose, leaving your mouth free. Modern nasal masks let you sleep in more than one position and include swivel ball-and-socket attachments for the breathing tubes to allow for optimal movement.
Nasal pillows: Nasal pillows are the most modern design for CPAP masks. They leave your entire face free and only use plastic inserts, resembling earbuds, which fit directly into your nostrils. Most nasal pillows secure to your head with one strap that runs behind your ears to the back of your head.
How is data from a CPAP machine recorded and reported?
Modern CPAP machines can record and store sleep data, and many report that data in real-time via cloud-based software. The ability to interact with your physician and share data makes managing your pressure prescription easy and accurate.
Internal memory: Some CPAP machines come with one to three megabytes of internal memory that can store sleep data, like sleep pattern interruptions, to share with your clinician.
Cloud-based software: More advanced CPAP machines can be integrated with cloud-based software to provide your physician with real-time sleep data.
Using mobile devices: Many companies who use cloud-based or other software have a mobile app you can download and use to keep track of your sleep therapy progress.
Are CPAP machines quiet and compact?
Noise is an important factor to consider before purchasing a CPAP machine; a loud machine may prevent quality sleep. Additionally, frequent travelers with OSA might want to consider a compact, portable machine that offers the same functions as a regular machine.
Noise: It's a good idea to check the decibel levels of each machine you're considering. Most modern machines are made to be whisper quiet, around 30 decibels, but some are louder than others.
Size and portability: If you travel frequently or often sleep in remote locations, portability and size may be a big factor to consider when purchasing a CPAP machine. Models designed specifically for this purpose can be as small as a can of soda.
Do CPAP machines humidify air?
Humidification is fairly standard in modern CPAP machines because breathing warm, moist air makes treatment more comfortable than breathing cold, dry air throughout the night. Using humidified air helps prevent your throat from becoming dry and sore, which is common when using a CPAP machine.
Heated humidifiers: Heated humidifiers warm the air that goes through the tubing into your mouth by using a heated chamber of water that generates moisture. Heated humidifiers are typically internal and come standard on most modern CPAP machines.
Passover humidifiers: Passover humidifiers are stand-alone units that connect with your CPAP machine using a short piece of tubing. Passover humidifiers are less popular and don't generate as much moisture as internal humidifiers do.
Humidifier maintenance: To maintain the life of your humidifier to avoid mineral deposits, you should use distilled water and clean the water chamber with warm water and a mild detergent.
How can I purchase a CPAP machine?
Because of federal laws regarding the purchase of medical equipment, you will need a prescription from a physician, dentist, psychiatrist or sleep therapist before you can purchase a CPAP machine. To obtain a prescription, you will probably need to participate in a sleep study. The results of your sleep study will tell your physician which pressures to prescribe for your CPAP machine.
Insurance: With a prescription, your insurance may cover some if not all of the cost of a CPAP machine.
Distributors: In most cases, your physician will recommend a distributor and send your prescription to them to get your CPAP machine set up.
Rental: If you are using a CPAP machine for a finite period of time or if you are testing out different machines and masks, you can rent a machine on a per-month basis.
Types of CPAP machines and accessories
CPAP
Continuous Positive Airway Pressure (CPAP) machines work by pulling in room-temperature air and pressurizing it to a preset amount to keep your airways open while you sleep. Modern CPAP machines include heated humidifiers to add moisture to the air you breathe. CPAP machines can only be set to produce one pressure amount.
APAP
Automatic Positive Airway Pressure (APAP) machines are similar to traditional CPAP machines, but use algorithms to sense changes in your breathing and adjust the air pressure accordingly throughout the night. APAP machines are popular because most people don't have the same breathing needs while they sleep. For example, an APAP machine can adjust to a lower pressure as you roll onto your side and readjust to a higher pressure as you sleep on your back.
BiPAP
Bi-level Positive Airway Pressure (BiPAP) machines are also based on the standard CPAP machines, but BiPAP devices start off with a lower pressure setting as you fall asleep and gradually ramp up to your prescribed pressure setting, where it stays throughout the night. This offers a more comfortable way to fall asleep.
CPAP masks
There are many types of CPAP masks on the market designed to give you options for the most comfortable sleep experience when using a CPAP machine. You can find full-face and nasal masks designed with comfort features like gel-lined, flexible plastic, as well as cloth masks that use a stretchy material for optimal comfort. Nasal pillow masks are very minimal and cover only your nostrils with a head strap to secure the device to your head.
Who uses CPAP machines?
People with obstructive sleep apnea (OSA)
People who suffer from OSA use CPAP treatment as part of their sleep therapy regimen. CPAP is the most effective nonsurgical OSA treatment and is the first treatment choice for most adults.
People with coronary artery disease
People who use CPAP machines for sleep apnea are less likely to have coronary problems such as heart failure and high blood pressure.
Infants with Respiratory Distress Syndrome
Newborns and infants with Respiratory Distress Syndrome may need to use a specialized pediatric CPAP machine. Generally, this condition occurs shortly after birth, and so babies will be treated at the hospital. Some CPAP companies specialize in making pediatric CPAP machines and masks that can be used in the hospital or at home.
CPAP machine expert reviews

Founded in 1976, Philips Respironics designs and manufactures sleep apnea therapy devices, including CPAP machines, to help patients regain and maintain a restful night's sleep. Its CPAP products include an open-face mask, an easy-to-navigate machine, a mobile app and online software that keeps track of your sleep therapy goals.
Read More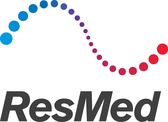 ResMed is known for its medical devices and cloud-based software applications that help diagnose, treat and manage sleep apnea and other related diseases. Its team of around 5,000 employees remotely monitor over 2 million patients daily across more than 100 countries. It makes multiple models of CPAP machines including CPAP, APAP and Bi-level machines to accommodate different patient types.
Read More

Drive DeVilbiss Healthcare designs, manufactures and markets medical products for patients with respiratory needs. It provides multiple sleep therapy devices and accessories, including a line of CPAP machines, accessories and masks.
IntelliPAP CPAP: IntelliPAP is DeVilbiss' line of CPAP machines. It makes two regular CPAP machines: Standard and Standard Plus. Both models boast very quiet operation (26 dB), optional heated humidification systems, delay pressure ramp to ease the machine to the prescribed pressure and SmartCode compliance tracking to enable clinicians to monitor your data.
IntelliPAP AutoAdjust: The IntelliPAP AutoAdjust machine comes in two versions, with the newest version having a heated humidification system that prevents the patient's mask and tubing from becoming wet with condensation. Additionally, its auto-adjust algorithm offers improved sensitivity to a series of patient events from simple breathing obstruction to complex apnea.
IntelliPAP Bilevel: The IntelliPAP Bi-level machine comes with the standard IntelliPAP CPAP machine features but with a more comfortable pressure system. It provides two levels of pressure that change between inhalation and exhalation, providing optimum comfort. The Bi-level also comes in an automated version that automatically adjusts the inhalation and exhalation pressure based on the patient's need.
Masks: DeVilbiss Healthcare makes nasal and full-face masks and nasal pillows to be used with their CPAP machines. Their lightweight, minimal nasal pillows use a ball-and-swivel joint to minimize torque and pull so you can sleep in multiple positions.
Pricing: DeVilbiss Healthcare provides pricing for each of its CPAP machines online. Depending on the type of machine you need, you can expect to pay in the range of $900-$2,300.
Best for: sleep therapy patients wanting a variety of CPAP machine options.

Fisher and Paykel Healthcare specializes in designing, manufacturing and distributing medical products for use in respiratory care, acute care and the treatment of Obstructive Sleep Apnea (OSA). Its OSA product line features multiple CPAP machines, masks and data management technology.
ICON+ CPAP machines: The ICON+ family of CPAP machines include three models: ICON+ AUTO, ICON+ PREMO and ICON+ NOVO. Each machine is designed for easy access to the three most commonly used sleep therapy settings: on/off, ramp and humidity. All models can be used with Fisher and Paykel sleep masks and integrate with their compliance management systems.
ThermoSmart: Each model of Fisher and Paykel CPAP machines uses ThermoSmart technology. This technology is designed to have an advanced humidification algorithm and heated breathing tube to provide maximum humidity and reduce condensation during use.
SensAwake: SensAwake provides responsive pressure relief when a patient begins to experience subconscious waking throughout the night. A fast and significant relief of pressure to the lowest, most comfortable level helps the patient return to sleep and allows treatment to continue.
Masks: Fisher and Paykel have designed three CPAP masks, including full-face and nasal masks and a nasal pillow. Their nasal pillow mask is an award-winning design for maximum comfort.
Data management: Fisher and Paykel developed the InfoSmart sleep data management software that monitors patient compliance and tracks their OSA therapy data. Additionally, patients can use a cloud-based version of InfoSmart to efficiently manage and report data at anytime.
Best for: sleep therapy patients needing multiple CPAP machine options to choose from for maximum comfort.

Transcend designs its CPAP machines to give users the freedom to sleep anywhere. They are made to be compact, lightweight and portable, each about the size of a soda can, which makes them easier to travel with. Together with its data management solution, Transcend CPAP machines are a great option for travelers and people sleeping in remote locations.
Transcend CPAP machines: Transcend has three models of portable CPAP machines: Transcend, Transcend Auto and Transcend Ezex. The Transcend family are small, full-featured CPAP machines that weigh less than one pound and are quiet (26.6 dB), lightweight and portable. The Transcend Auto is an APAP that monitors your breathing continuously to adapt to any changes. The Transcend Ezex is the Bi-level version, providing pressure relief on exhalation for more comfort.
Batteries: Since all Transcend CPAP machines are portable and designed to work in remote locations, each one comes with two battery options: a solar battery charger and a DC mobile power adaptor. Batteries last around four to seven hours, depending on the machine's settings.
Humidification: Transcend's heated humidifier fits any of its CPAP machines and features a small footprint and five adjustable heat settings. It works by using a heat moisture exchanger that hygienically transfers the heat and moisture from your breath back to you when you inhale to provide warm, moist air.
Data management: Transcend's cloud-based data management software, TranSync, is compatible with all of its machines and provides an easy way to track and share therapy data with your doctor. TranSync is free but requires you to register for an account.
Dealer locator: Transcend offers a dealer locator so you can type in your current location to find the closest dealer to you. It also gives you a list of vendors that sell its machines online.
Best for: sleep therapy patients who travel frequently or camp in remote locations.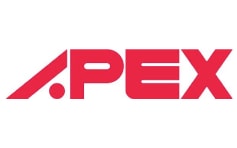 Founded in 1990, Apex provides multiple healthcare solutions, including manufacturing and distributing medical devices, like CPAP machines and accessories for treating obstructive sleep apnea. for respiratory therapy. Apex has six CPAP machines across two series, as well as three mask designs to choose from for optimum comfort. Its CPAP machines are designed to meet sleep solutions from entry-level to premium therapy treatment.
iCH series: The iCH series of CPAP machines includes two models: Auto and Prime. Both models include a heated humidifier, an SD card and USB port for data retrieval and a pressure relief function. The iCH Auto has a clinically proven auto-adjusting algorithm, similar to an APAP machine. It releases pressure at the start of exhalation and returns to the prescribed pressure at the end of inhalation.
XT series: The XT series includes four models: Auto, Prime, Sense and Fit. The XT series is designed to be one of the smallest CPAP machines on the market while still providing the same therapy as larger machines, making it ideal for travel. The series includes features like automatic altitude adjustment, leak compensation, easy-to-adjust settings and data collection through SD card.
XT heat humidifier: Sold separately, the XT heat humidifier has six levels of adjustment for optimum humidification. It includes a 450-milliliter water chamber to provide plenty of humidity for eight hours of sleep, as well as an overheat-protection design. The humidifier integrates with the XT series CPAP machines.
Wizard series masks: The Wizard series is Apex's line of CPAP masks. It includes three designs: nasal, full-face and nasal pillows. The designs are made to accommodate any sleep style so the patient will be comfortable and relaxed throughout the night.
Service and support: Apex lists service and support contact information by region on its website. You can also fill out a form and submit specific issues via email.
Best for: sleep therapy patients looking for a compact CPAP machine design.

InnoMed Technologies designs innovative, patented mask and airway interface products. It works with sleep clinicians and facilities, as well as medical equipment companies, designers and manufacturers to develop new obstructive sleep apnea treatment solutions. InnoMed has developed multiple patents for its line of products.
Aspen: The Aspen is a full-face mask designed to be quiet, compact and lightweight. The mask includes a forehead pad and a soft wrap to secure it around the head. Other features include built-in chin support, five adjustment points and quiet exhalation port design.
Aloha: The Aloha mask is InnoMed's nasal pillow design. It is designed for positive-pressure ventilation devices used to treat Obstructive Sleep Apnea. It features ball-and-socket elbows where tubing attaches to accommodate active sleepers. The Aloha includes Arced-Track technology to adjust the angle of the pillow reservoir for a more natural fit, and the tubing holder rings secure the tubes wherever you need to place them.
Hybrid: The Hybrid mask is designed to be used with multiple devices for positive pressure therapy and obstructive sleep apnea therapy. The patented design simplifies mask choice and fittings for technicians and fits all sizes and modes of therapy, including oral, nasal or a combination of both. Other Hybrid mask features include no nasal bridge or forehead contact, five points of adjustability and no air leaks around the eyes.
Nasal-Aire II: InnoMed's Nasal-Aire II mask is a new CPAP design that boasts an extremely quiet operation and six sizes for easy fitting. It allows patients to sleep in any position, has a built-in swivel to accommodate adjusting tubes and is virtually leak-free.
Support: InnoMed Technologies offers support for each product that includes printable PDFs with brochure and reimbursement information, sizing guides and contact forms. You can choose to call, email or mail InnoMed for support.
Best for: sleep therapy patients who have a CPAP machine but need comfortable mask options.

Sleepnet has been manufacturing high-quality gel masks to treat Obstructive Sleep Apnea and non-invasive ventilation for over 15 years. Based in New Hampton, New Hampshire, its masks are assembled onsite and distributed around the world. Sleepnet has nine different mask models including pediatric, full-face and nasal masks.
Nasal series: Sleepnet's nasal mask series includes four models: Ascend, Aura, Innova and iQ Blue. All models come with Sleepnet's patented AIR gel which provides optimum comfort and eliminates marks on the face. Each mask has built-in leak ports, so a separate exhalation device is not needed. The mask also features a rotating elbow where the tube connects.
Full-face series: The full-face series has three models: Ascend, Innova and Mojo. The Ascend and Innova masks include the same features as the nasal mask models of the same names; however, Sleepnet offers full-face design for patients who find that fit more comfortable. The Mojo full-face mask has a moldable mask shell using Sleepnet's Custom Fit Technology and an adjustable tension wheel to tighten or relieve pressure.
Pediatric series: Sleepnet's two pediatric masks, the MiniMe and MiniMe 2, are designed to offer a softer approach to therapy by using Sleepnet's Custom Fit Technology and AIR gel. The two different models are both FDA-cleared for children ages 2 to 12. Children can try both mask styles to decide which one is more comfortable.
Fitting guide: Each mask comes with an online fitting guide to ensure you order the proper size. The guides are printable PDFs and allow you to cut out pre-sized pieces of paper to measure you or your child's nose. Each model also comes with different sizes of headgear based on the size of mask you choose.
Cleaning: Sleepnet includes a PDF of cleaning instructions for each model. It recommends cleaning your mask daily in warm water with mild detergent before allowing it to air dry.
Best for: children and adult sleep therapy patients looking for a comfortable mask.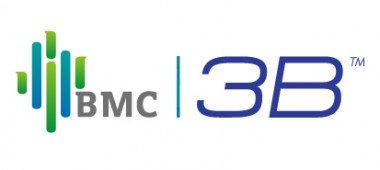 3B Medical designs and manufactures sleep therapy devices, offering solutions for patients who suffer from respiratory and Obstructive Sleep Apnea. Its products include seven CPAP masks and four CPAP machines. 3B Medical's CPAP machines include a standard CPAP model, an APAP and a Bi-level CPAP machine, which can all be integrated with 3B Medical's cloud-based software, iCode Connect.
RESmart CPAP: The RESmart CPAP machine comes with an infrared controlled, integrated heat humidifier, backlit LCD display and real-time audio alert for tubing/mask leak. It has an SD card that integrates with 3B Medical's cloud-based iCode Connect software. It also includes embedded memory that stores 365 nights of user data and over 30 years of therapy records.
RESmart Auto CPAP: The Auto CPAP comes with everything the standard CPAP machine comes with as well as auto pressure adjustment within a set range for added comfort and personalized sensitivity settings. It also comes with a feature called RESlex, which provides three different comfort settings during exhalation.
RESmart BPAP Bi-level: The RESmart Bi-level BPAP machine features full-efficacy data reporting, tracking technology to ensure accurate and comfortable therapy and four RESlex comfort settings. Like 3B Medical's other machines, it integrates with iCode Connect and stores up to 30 years of therapy records.
Luna: Luna is a new CPAP machine from 3B Medical that features advanced clinical reporting, using real-time cellular and Wi-Fi data reporting at no cost. With Luna, patients can upload their data to their smartphone and interact with their physician via email and text. Luna includes RESlex expiratory pressure relief with advanced humidity control.
Rio nasal pillow: The Rio nasal pillow is one of 3B Medical's lightest, quietest and most comfortable CPAP masks, featuring a rotating ball-in-socket swivel for maximum freedom of movement. It weighs 2.6 ounces, making it one of the lightest nasal pillow masks on the market.
Best for: obstructive sleep apnea patients looking for a high-tech CPAP machine.

Circadiance got its start in 2006 with the goal of improving existing PAP designs. Soon after, it started marketing the first all-cloth respiratory interface and today designs, manufactures and markets six CPAP masks and two CPAP machines, as well as a sophisticated CPAP machine that treats newborns and infants with respiratory distress syndrome (RDS).
SmartMonitor 2 series: SmartMonitor 2 is Circadiance's series of CPAP machine and comes in a standard model and a professional model. It features two megabytes of memory to hold hundreds of events and an internal modem to allow for remote downloading. The professional model comes with four megabytes of memory, 15 hours of portable operation, hospital or homecare settings and provides clinicians with information about the patient's heart rate, respiration and oxygen saturation.
SleepWeaver masks: Circadiance developed the first all-cloth PAP mask in 2007 and today, it includes five versions of their cloth mask: Anew, Elan, Advance, Advance Small and Pediatric. The cloth masks provide added comfort for patients compared to rigid, plastic masks. The masks are designed to eliminate air leaks, headgear pressure, limited sleep positions, skin irritation and noise.
NeoPAP: NeoPAP is a CPAP treatment system designed to treat newborns and infants with respiratory distress syndrome (RDS). It has a small profile and can be used with both CPAP and flow modes and includes Baby-Trak leak compensation technology, which eliminates the need for a closely fitted seal, helping reduce pressure on the infant's face. NeoPAP has three therapy modes: CPAP, flow and resuscitation mode.
Synergy software: Circadiance CPAP machines can integrate with Synergy-E Event Software, a Windows-based program that is designed to simplify the review of infant apnea data. It gives graphical displays, customizable event labels and a notes section for optimized compliance with your therapy.
Order information: A prescription is required for individuals looking to order a Circadiance product in the United States. Individuals should check with their insurance providers for restrictions. Circadiance lists multiple online retailers that offer their products. Professionals interested in a Circadiance product can fill out an online credit application.
Best for: sleep therapy patients wanting a comfortable CPAP mask.
Disclaimer
Information in this guide is general in nature and is intended for informational purposes only; it is not legal, health, investment or tax advice. ConsumerAffairs.com makes no representation as to the accuracy of the information provided and assumes no liability for any damages or loss arising from its use.