Find the Best Breast Pump Brands

Compare Top Breast Pump Reviews

Hygeia Breast Pumps
Read 62 Reviews

Hygeia is a breast pump manufacturer focused on providing customers with low-cost, high-quality pumps. They offer double-electric pumps and manual models as well as replacement parts and accessories.

Medela Breast Pumps
Read 23 Reviews

Medela is a Swedish healthcare company founded in the 1960s, known for hospital grade electric breast pumps. The pumps are covered by many insurance plans and available for purchase online and through retailers.

Spectra Baby USA
Read 18 Reviews

Founded in 2012, Spectra offers high-quality breast pumps at low prices. It is also the only company to offer a Swarovski-encrusted breast pump. Spectra is a best seller in the U.K. and Australia and is now in the American market.

Ameda
Read 22 Reviews

Ameda is a breast pump manufacturer that has been in operation since 1962. The Swiss company offers single-user, multiple-user and hospital-grade pumps and accessories for breast-feeding and pumping mothers.

Evenflo Breast Pumps
Read 49 Reviews

Evenflo is a baby product company that manufactures breast pumps and many other baby care products. Evenflo specializes in electric pumps that are easy to maintain and clean and an extensive line of accessories.

Philips Avent Breast Pumps
Read 10 Reviews

Philips Avent is an international manufacturer of baby products. The company was formed by a merger between tech innovator Philips and baby product manufacturer Avent and is known for its bottles, pacifiers, and breast pumps.

Bellema
Read Expert Review

Bellema is a breast pump manufacturer based in China that launched on the U.S. market in 2016. It offers single- and double-electric pumps that are comparable to elite brands but for more affordable prices.

Dr. Brown's Breast Pumps
Read Expert Review

Dr. Brown's is a baby and toddler feeding brand. It has a wide selection of products that include a manual breast pump, bottles and other breast-feeding accessories. Dr. Brown's guarantees its products against any issues.

Lansinoh Breast Pumps
Read Expert Review

Lansinoh is a breast-feeding supply company that has been in business since 1984. It offers an electric breast pump and a manual pump along with many breast-feeding and pumping supplies and accessories.

Naya
Read Expert Review

Naya is a breast pump innovator that launched its first product, the Naya Smart Breast Pump, in December 2016. The pump features a hydraulic motor for quieter, more efficient pumping, as well as silicon breast flanges for comfort.
Questions to ask before you choose a breast pump
Do you need an electric, battery-operated or manual pump?
There are three main types of breast pumps—electric, battery-powered and manual. Which one you need will depend on how often you plan to pump.
Electric breast pumps: Electric breast pumps are the most efficient but also the most expensive. Many women find that electric breast pumps are convenient and fast to use, pumping a maximum amount of milk in the least amount of time. However, they can be heavy and cumbersome and you will need access to an electrical outlet while you pump.
Battery-powered breast pumps: Battery-powered breast pumps have motors similar to electric pumps. They are easy to travel with and allow users to pump without the need for an electrical outlet. The batteries may need to be replaced frequently, which can be expensive depending on what type of battery you need. Other models come with fully rechargeable batteries.
Manual: Manual pumps typically consist of a bottle attached to a breast shield, or flange, that goes around the breast and areola. To use a manual breast pump, you hold it against your breast and squeeze a handle to create suction. Manual pumps are much cheaper than electric or battery pumps and are also smaller and easier to transport. They are great for moms who don't intend to pump daily, or who want a pump to relieve occasional engorgement.
Do you need a single or double pump?
Breast pumps come with either one or two flanges attached to the motor. While they work the same way, their main difference is efficiency.
Single breast pumps: These come with one flange attached to a bottle for milk collection. You will pump each breast separately and may need to reattach a new bottle to the pump after pumping the first breast. However, these are often small and easy to transport and cost less than double pumps.
Double breast pumps: Double breast pumps have two flanges attached to bottles to collect milk from both breasts simultaneously. These tend to be bigger, more cumbersome machines to transport and are considerably more expensive than single breast pumps. However, they cut the time you need to spend pumping in half, so these are great options for working moms and others who need to pump on a regular basis and who want to pump as quickly as possible.
What special features do you need?
Many breast pumps have additional features that help make pumping easier or more convenient.
Hands-free: Some companies make a nursing bustier that holds the breast shields in place so moms can pump hands-free using a double-electric pump. While they're pumping, they're able to do something else, such as answer e-mail or read. Other companies, like Naya, are innovating new technology to allow the entire, cord-free pump to be placed inside the user's bra, collecting milk into bags for a totally hands-off pumping experience.
Speed and suction controls: Many companies offer breast pumps with different speed control and suction settings to maximize the effectiveness of the pumping. Different suction and speed settings may help increase production for women who don't produce enough milk naturally. Many electric breast pumps automatically shift between a shorter stimulation mode and a longer flow mode to mimic the natural letdown of breast milk when nursing.
Open- or closed-system: Closed-system breast pumps have a barrier between the pump itself and the milk collection tubes and bottle. These pumps are easier to clean and, in some models, are safe for use by multiple women provided each person has their own accessories (breast shield, tubing, valve, membrane and bottle). An open-system pump has no barrier and can be harder to clean, but may have slightly stronger suction. Open-system pumps include most Medela models (except for its hospital-grade options) and most manual pumps.
What accessories do you need?
Many breast pumps have specific accessories that help make pumping easier or more convenient. In some cases these come standard with the pump; in other cases you'll need to purchase the accessories separately, so be sure that any parts you need are offered by the company.
Multiple flange sizes: Breast pumps use a funnel-shaped breast shield, called a flange, that fits over the breast and areola during pumping. Because women's breasts and areolas come in many shapes and sizes, standard- or average-sized flanges will not fit everyone. Many brands offer several sizes of flanges with their pumps, or offer them for sale separately.
BPA-free bottles and parts: Almost all breast pumps attach to plastic bottles, tubing, flanges and other parts that come in contact with the breast milk. Some plastic ingredients can be harmful for food storage, especially BPA, which can leach out of the plastic when it is being washed and then contaminate the breast milk. Look for pumps that have "BPA free" on the packaging.
Additional membranes and valves: Pumps come with all the parts they need to operate, but some of the parts are easily damaged or lost. Most pumps use one membrane and one valve to separate the pumping mechanism from the breastshield and milk collection bottle. The membranes and valves on a pump are so small that they are easily damaged and often misplaced when cleaning. Having extras on hand will ensure that you can operate your pump even if you misplace or damage these essential but tiny parts.
How much does the breast pump cost?
Breast pumps come in a wide range of prices depending on the technology and features of the pump. When it comes to pumps, the more expensive pumps are generally bigger and heavier but also more efficient and gentle. Small, manual pumps can be purchased for less than $25 while hospital-grade pumps average around $2,000.
Hospital-grade pumps: Hospital-grade breast pumps are much more expensive than other types because they have heavy-duty motors and closed pump systems that make them safe for use by more than one mom. These range from several hundred to a few thousand dollars, but can often be rented from a local hospital or lactation organization.
Affordable breast pumps: While some breast pump companies sell high-tech pumps, some mothers are simply looking for a straightforward and easy to use device. Many breast pump companies are dedicated to selling smaller, simpler pumps that are more affordable than larger models. Some companies sell standard single manual pumps without advanced features, and single electric pumps, to emphasize affordability and make them accessible for all women.
Insurance coverage: As of this writing, the Affordable Care Act requires private insurance companies in the United States to fully cover breast pumps for nursing mothers. You will need a prescription from your obstetrician to obtain a free breast pump from your insurance company. Contact your insurance provider to find out which breast pumps are "in-network" for your plan. If you prefer a pump that is not covered by your insurance, you may be able to use your Flexible Spending Account (FSA) or Health Savings Account (HSA) to purchase the pump using pre-tax dollars.
Does the company have good customer service?
Breast pump companies that sell pumps to mothers should provide supportive customer service to make sure customers are happy with their purchases and to address any concerns promptly.
Phone support: Some breast pump companies help customers via telephone, which is a convenient option for consumers who prefer to speak to customer service representatives in person.
Chat support: Many companies now offer convenient chat support on their websites, which can be a great option for customers who prefer to communicate via written text or the Internet.
Refunds: Sometimes breast pumps don't function correctly or stop working after a short amount of time. Find out your breast pump company's policy regarding returns and refunds.
Warranties: When purchasing products like breast pumps, it's important to consider the warranties offered that cover damage and wear and tear over time. Warranties often last for a short length of time, often one or two years on the motor, depending on the company. Companies also have different timetables for how fast warranties can be processed.
What are the different types of breast pumps?
Personal electric or battery-operated pumps
Electric or battery-operated home pumps run on motors while plugged into an outlet or powered by batteries. These pumps tend to work much more efficiently than manual pumps, but not as efficiently as hospital grade pumps. They are available in single or double; single pumps have one functioning suction tube that can drain milk from one breast at a time, while a double pump saves time by pumping both breasts simultaneously.
Hospital-grade electric pumps
Hospital-grade electric pumps are the most expensive but most effective on the market. These pumps have larger, heavier motors and are not easy to transport from place to place, but can pump two to three times faster than personal electric pumps for a much more efficient process. They are quite expensive and are often available for rent from hospitals.
Manual breast pumps
Manual pumps are used by placing a plastic breast shield against the breast and squeezing a handle to create suction. Because they have no electrical components and a simple design, they are much more affordable than electric pumps but are also not as efficient at extracting milk. They are best for people who pump occasionally or to relieve engorgement. Many companies that sell electric breast pumps also sell manual breast pumps.
Multi-user breast pumps
Breast pumps are often utilized at the hospital, especially when mothers first deliver or when babies have to be kept in the hospital for long periods of time. Thus, many companies produce electric breast pumps designed for many users. Multi-user pumps are sanitary and can handle a high capacity of pumping.
Who uses breast pumps?
New mothers struggling with supply issues
When a woman has a baby, her body usually responds within a few days by creating an ample milk supply. Some women have trouble creating an adequate supply for a variety of reasons related to stress, diet, health or other factors. These women can use a breast pump to stimulate more milk production between breast-feeding sessions.
New mothers experiencing engorgement
When a woman's milk first comes in, her body often overproduces and creates an uncomfortable or even painful feeling of fullness called engorgement. Pumping for a few minutes prior to nursing can soften the breasts to relieve pain and make it easier for the baby to latch properly.
Working mothers who want to breast-feed
If you will be working and not with your baby to feed every few hours but still wish to breast-feed, you might consider investing in a high-quality pump. An automatic electric pump with speed and suction options along with double-pumping capability can make pumping at work more efficient and comfortable.
Occasional pumpers
While many mothers breast-feed, some prefer to have the baby drink straight from the breast rather than pump milk into the bottle. Mothers who primarily feed from the breast may only need to use a breast pump occasionally when they will be away from their babies. These customers can use a manual pump or single electric pump because it doesn't need to work as efficiently.
Mothers who can't or don't want to feed from the breast
Some mothers have trouble feeding directly from the breast for medical, personal or other reasons. These women may want to use a breast pump to provide their child with breast milk for a few weeks, months or longer.
Women who want to induce lactation
Some women who adopt a newborn but have not given birth use a breast pump to induce lactation so that they can nurse their babies. Most women who have not given birth can produce at least some milk this way, but typically not enough to feed a baby exclusively with breast milk. Still, it can be a great way to bond with an adopted baby and provide a supplement to a formula-based diet. Other women who have breast-fed their baby but then switched to formula can use a pump to "relactate" or begin to produce milk again after losing their milk supply. Inducing lactation requires using a breast pump every two to three hours around the clock, in addition to putting the baby to the breast as often as possible.
Thank you, you have successfully subscribed to our newsletter!
We value your privacy. Unsubscribe easily.
Breast pump expert reviews

Evenflo has been a leader in the breast pump and infant equipment industry for almost 100 years. Evenflo began as a bottle manufacturer in Ohio in 1920, inventing the first bottle nipple that could be secured in place with a cap. True to its roots, today Evenflo continues to offer a range of feeding products and accessories, including a wide range of breast pumps as well as many other baby and toddler products.
Read More

Founded in 1962, Ameda is a breast pump and accessory manufacturer based in Switzerland. They were founded by a Swedish engineer who sought to create a comfortable and effective way to pump milk. Once a division of Evenflo, Ameda is now a standalone company.
Read More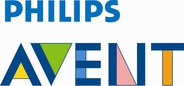 Based in the United Kingdom, Philips Avent is a major manufacturer of baby and toddler products and the largest such company in England. Avent was founded in 1984 as a baby bottle company and was purchased by Philips, a Dutch technology company, in 2006. Philips Avent specializes in breast pumps, bottles, pacifiers and more, exporting these products to over 60 countries.
Read More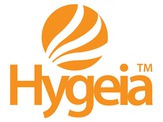 Hygeia is a breast pump company that features hospital-grade electric breast pumps for personal and multi-person use. Hygeia is the only breast pump company to be endorsed by La Leche League International, a breast-feeding advocacy group, and supported by the World Health Organization.
Read More

Dr. Brown's is a manufacturer of baby and toddler products including bottles, pacifiers, cups and more. Among its many product offerings, Dr. Brown's sells a manual breast pump.
Comfort technology: Dr. Brown's pump is designed to gently elicit milk expression, which makes them one of the most comfortable choices of manual breast pump. It uses a Super-Soft BabyFace Flexible Breastcup to conform to your shape and gently compress for efficient milk expression, and Gentle Compression Technology to ensure that the suction created by the pump doesn't tug or pull at your skin.
All-in-one system: Dr. Brown's manual breast pump attaches to a bottle that can be used for milk collection, storage and feeding your baby simply by changing out the cap of the bottle.
BPA-free: Some plastic contains a harmful chemical called BPA that can leach out of the plastic and into your breast milk. All of Dr. Brown's pump parts use BPA-free plastic, which helps keep you and your baby safe and can minimize damage to the environment.
Breast-feeding accessories: In addition to its manual pump, Dr. Brown's offers several accessories to make breast-feeding and pumping more convenient. These include disposable and washable breast pads, breast milk storage bags, milk collection bottles, breast and nipple shields, nipple cream and breast-feeding pillows.
Convenient buying options: Dr. Brown's products, including its manual breast pump and breast-feeding accessories, are available for purchase at many major retailers including Babies R Us, Baby Depot, buy buy Baby, Target, Walmart, Diapers.com and Amazon.com. The products are also available in over fifty countries worldwide.
Best for: infrequent pumpers who prefer a manual pump.

Lansinoh is a baby care product company that was founded by a nursing mother in 1984. It offers many products related to nursing and breast-feeding, including an electric breast pump called the Smartpump and a manual pump.
Smartpump: Lansinoh's signature breast pump, the Smartpump Double Electric Breast Pump, has three pumping styles and eight suction levels so you can choose a setting that works for you. It also connects wirelessly to the Lansinoh Baby app for Apple and Android devices. The Smartpump is covered by many insurance providers.
Manual pumping option: Lansinoh also offers a manual breast pump available at Target and other select retailers. The manual pump comes with two sets of breast shields in different sizes for optimal fit and features an ergonomic design for easy, one-handed milk expression.
Parts and accessories: In addition to breast pumps, Lansinoh provides lanolin breast cream, nipple everters, nursing pads, gel nipple pads, breast milk storage bags and bottles, pump replacement parts and more. All of Lansinoh's breast pumps and accessories are BPA-free.
Great customer support: Lansinoh offers excellent customer support. They have a helpful FAQ section on their website along with helpful articles and videos. You can also call to speak with an expert about specific issues.
Lansinoh Moms' Club: Lansinoh Moms' Club members receive a monthly newsletter geared toward your stage of pregnancy or your baby's age for free. You can also receive offers and discounts as a member of the club.
Best for: frequent pumpers and those who have trouble breast-feeding.

Founded in 1961 in Switzerland, Medela is a healthcare supply company specializing in products that use vacuum technology, including hospital supplies and breast pumps. Medela is most widely recognized as a maker of hospital-grade, double-electric breast pumps. Medela's products are available in over 90 countries around the world and have been sold in the United States for almost 30 years.
Read More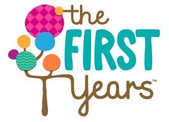 The First Years has been selling infant products for over 60 years. It was founded in Roxbury, Massachusetts as the first company to sell a safety pin for cloth diapers. Since then, The First Years has expanded its product selection to include many products related to infant and toddler care. Among their many offerings,  The First Years sells several breast pump models as well as breast-feeding and pumping accessories.
Affordable products: The First Years offers a wide range of affordable products that make it easy to find the right breast pump at a good price. Its pumps are highly rated but at about half the cost of other leading brands.
Product selection: The First Years offers several types of pumps to suit your needs, including Quiet Expressions, a double-electric pump; Quiet Expressions Plus, a double electric/battery hybrid pump; Sole Expressions single breast pump; and My Expression Single Manual pump.
Accessories: The First Years also sells a number of accessories and replacement parts so that it's easy to extend the life of the breast pump. You can purchase reusable or disposable breast pads, breast milk storage bags, microwave sterilizer bags, nipple cream and more.
Product registration: The First Years offers product registration so you can be notified if there are any issues with your product in advance. Simply visit their website and enter your purchasing information.
Company experience: The company has been in business for more than 60 years, so they not only have a trusted reputation, but also a wide range of knowledge about baby products and their clientele.
Best for: frequent pumpers and those who prefer manual pumps.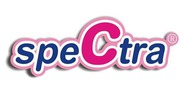 Founded in 2012, Spectra breast pumps bring style to breast pumping with eye-catching pumps. The company is new to the U.S. market and is popular in the U.K. and Australia. They are active on Facebook and offer advice, suggestions and answers to common questions through social media.
Read More

Willow is a innovative new breast pump brand. The Willow pump is the first wearable, cord-free breast pump that fits entirely inside a mother's bra cups for convenient, hands-free pumping or to pump milk on the go.
Fits inside your bra: The Willow breast pump consists of two breast-shaped devices that slip inside each cup of your bra. The devices are hands-free and work quietly throughout the day, so you can go about your regular activities without holding a pump or worrying about the noise from pumping.
Cord- and wire-free: The Willow breast pump is battery operated and does not have any electrical wires, cords or tubing. Plug it in at night with the included portable charger and it will hold its charge throughout the day while you pump.
No bottles or large attachments: Every other breast pump on the market collects milk into plastic bottles attached to the pump or attached to a hands-free pumping bra. The Willow pump is the exception; it collects milk into plastic bags that line the inside of the pump.
Milk tracking app: Willow is fully compatible with the Willow app for iPhone or Android devices. Use the app to program the pump to operate on a set schedule and to track how much milk you've pumped, so you know when to empty the milk collection bags. You can also store data to compare your pumping sessions over time and use the app to set timers and reminders.
Complete system: The Willow pump comes with two pumping motors, milk collection bags, breast flanges, Flex Tubes that transport milk from the breast to the collection bags and a portable charger.
Best for: busy moms who pump frequently, including working mothers and those who exclusively pump.

Naya is a new company that launched a hospital-grade, double-electric breast pump called the Naya Smart Breast Pump in 2016. It is the first breast pump to use water instead of air to create suction and is made in the United States. It is comparable in price to other hospital-grade pumps on the market.
Quiet, efficient engine: Unlike other electric breast pumps that use air to create suction, Naya's unique hydraulic motor is quieter and more powerful. This allows it to extract more milk in less time.
Comfortable pumping: The Naya Smart Breast Pump uses gentle suction and ultra flexible silicone breast flanges to make the pumping experience more comfortable.
Portable: Most hospital-grade breast pumps are 8-10 pounds, but the Naya Smart Breast Pump is only three pounds. It is the lightest hospital-grade pump on the market, which makes it ideal for people who need to transport the pump frequently.
Pumping app: Naya has developed an app to track your pumping sessions and milk storage inventory. The Naya Health Tracker App automatically tracks pumping times, milk supply, past sessions and more. You can also receive personalized advice through the app.
Warranty: The Naya Smart Breast Pump comes with a one year warranty for its motor and a 90-day limited warranty for other parts. You can also return the pump within 30 days of purchase for any reason if you purchased the pump online. Contact customer support for a replacement pump or refund.
Best for: mothers who pump and feed exclusively, working mothers and those who want an efficient hospital-grade pump.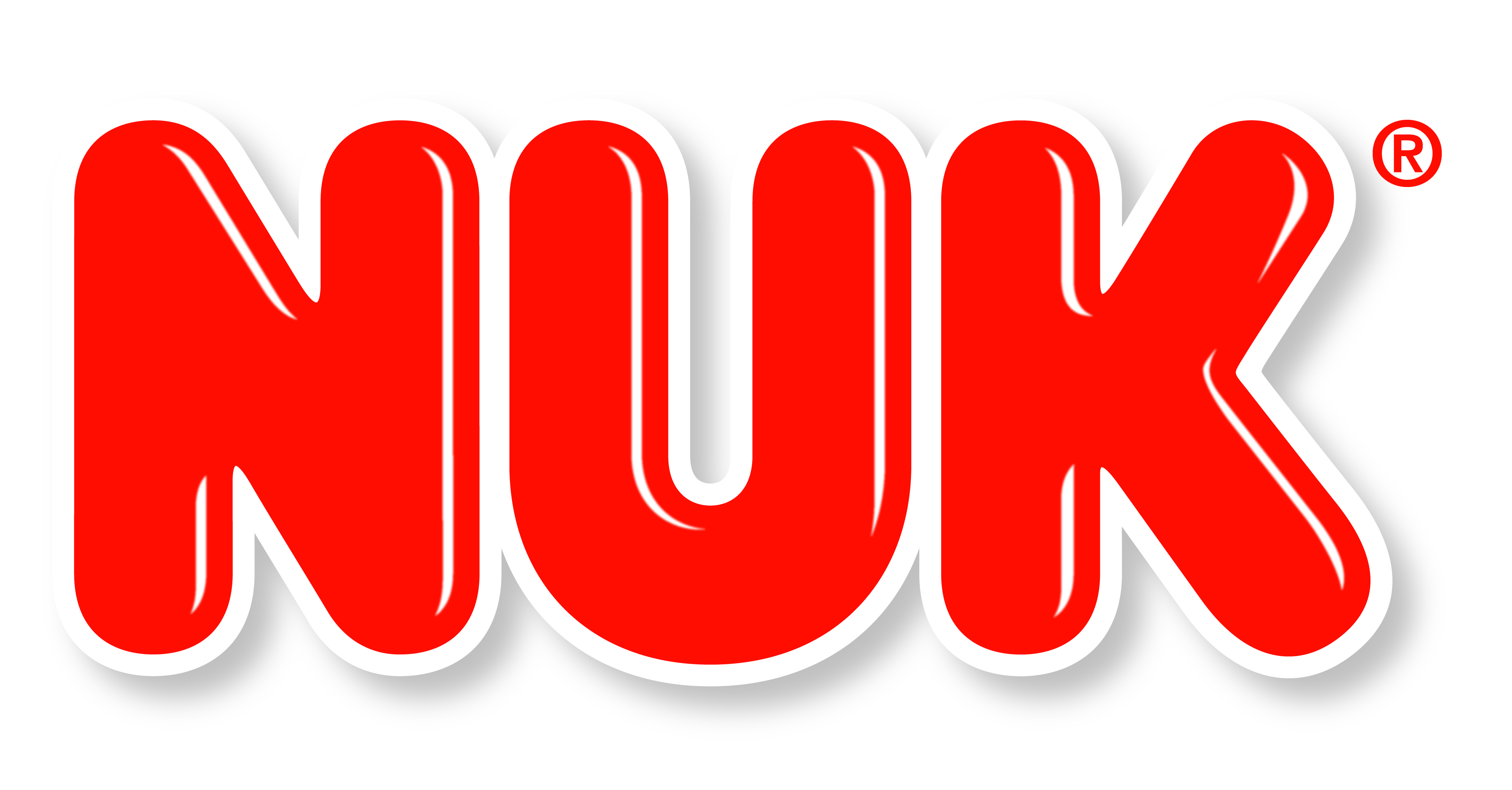 The NUK family of baby care brands has been a trusted name in baby and toddler care products for over 50 years. NUK's product line focuses primarily on feeding products such as bottles, cups, breast-feeding supplies, tableware and more. Among its many product offerings, NUK manufactures double- and single-electric breast pumps as well as a manual model. NUK is part of the Gerber product family and is owned by Nestle, based in Switzerland.
Affordable options: NUK offers a selection of pumps at affordable prices. It currently manufactures a double-electric pump, single-electric pump, and manual pump to suit your needs. All of its pumps are about half the cost of similar styles in leading brands.
Bag attachment: While all NUK pumps connect to bottles for traditional pumping, the Pump 'n Store Breast Milk Storage Kit allows you to pump milk directly into a bag attached to the pump, which can then be refrigerated or frozen for later use.
Available through insurance: Several insurance providers use NUK as an in-network brand for pump coverage under the Affordable Care Act. Ask your insurance provider if NUK is an option for you.
Compatible hands-free device: The Simply Natural Freemie Collection Cups are a hands-free option that connects to nearly all electric pumps, including NUK, Medela and many other brands. The cups sit inside your bra while you pump and collect up to eight ounces each, which can then be transferred to a bottle or freezer bag.
Free shipping: All of NUK's breast pumps ship free from their website, as do any parts or accessory orders over $25. You can expect your order to the contiguous United States to arrive in about a week.
Best for: those who pump frequently or occasionally.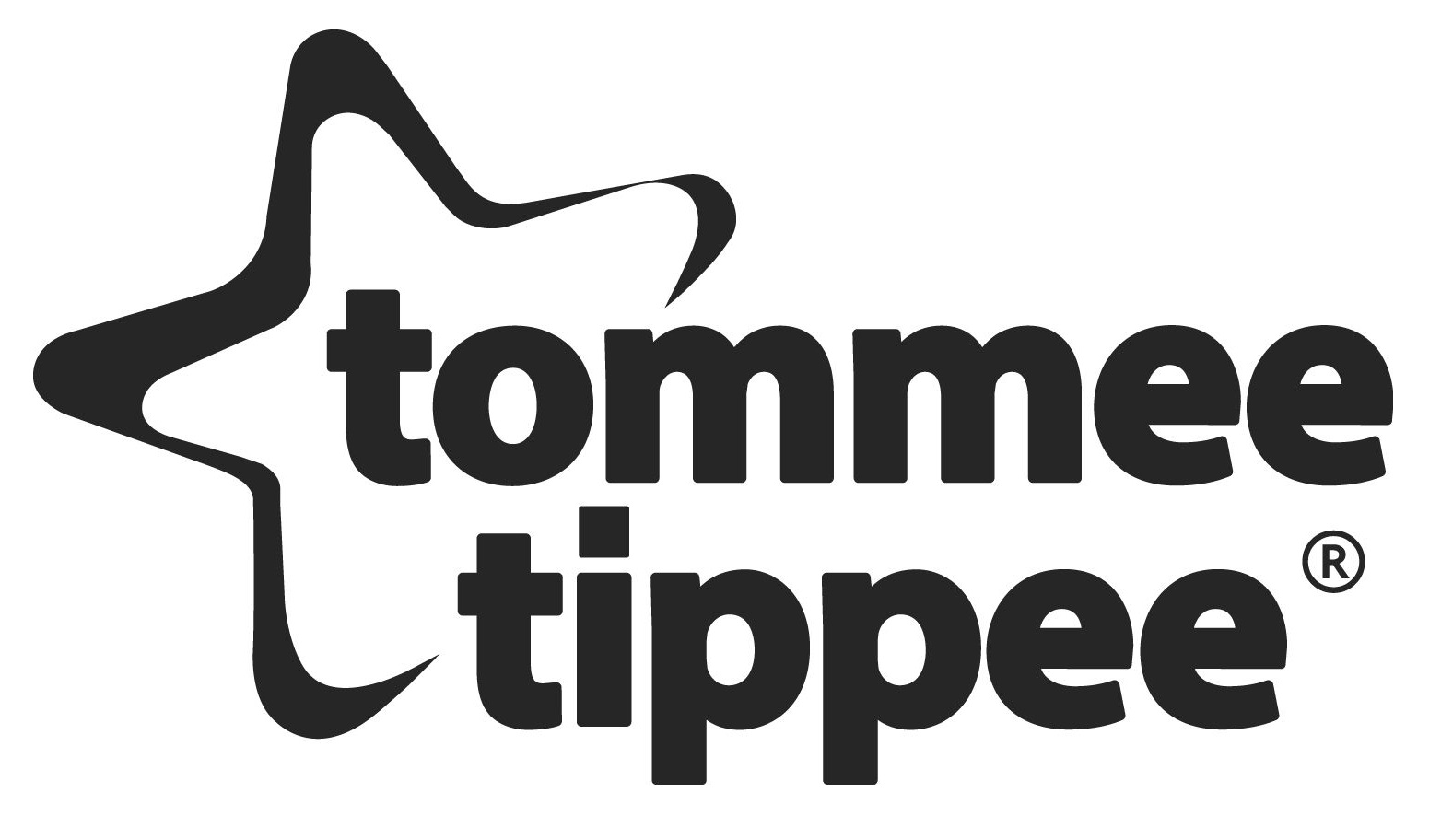 Tommee Tippee is an infant and toddler care brand owned by the Mayborn Group, a holdings company in the U.K. It focuses on products that support feeding for babies and toddlers, including bottles, sippy cups, utensils and more. It offers several products for nursing women including a manual pump and breast-feeding accessories.
Lightweight manual pump: Tommee Tippee's Closer to Nature manual breast pump is small and lightweight for easy pumping. You can easily transport it or store it at home for occasional pumping.
Soft touch cup: The Closer to Nature pump's breast shield is made of flexible silicone. It features massaging ripples to encourage let-down and ensure comfort while pumping.
Milk collection bags: Tommee Tippee's Closer to Nature pump is one of very few manual pumps that allows the user to pump directly into a milk collection bag instead of into a bottle. You can simply detach the bag and transfer it to the refrigerator or freezer.
Pump and Go milk pouches: In addition to bottles and pumps, Tommee Tippee offers a milk collection and storage system. Tommee Tippee Pump and Go pouches are compatible with many popular breast pumps including Ameda, Avent, Calypso, Evenflo, Lansinoh, Medela, Spectra and Tommee Tippee. The pouch works with a pouch holder and standard Tommee Tippee bottle nipple, so you can use a pouch to collect milk and feed the baby with no added mess or waste.
Breast pump adaptor: If you have another standard breast pump but prefer to use Tommee Tippee bottles for milk collection and storage, you can purchase Tommee Tippee's standard neck breast pump adaptor. This small piece of plastic attaches to almost any breast pump to pump directly into Tommee Tippee bottles.
Best for: occasional pumpers who want a manual pump.

Bellema is a Chinese breast pump manufacturing company founded in 1997 and launched to the American market in 2016. It offers innovative breast pump technology at discount prices. Bellema pumps are available for purchase online through Amazon.com and Walmart.com.
Product options: Bellema offers four breast pump models to suit your needs. The Mango Single is a single-electric pump with 2-phase pumping, while the Mango Plus Single offers the benefits of the Mango Single with a convenient LCD display screen. The Effective Pro is a double-electric pump with individual controls for left and right breast and a memory feature, and the Melon Double is a double-electric with 25 custom settings.
Safety features: Bellema prides itself on offering a safe option for pumping mothers. The Bellema pump is designed as a closed-system to ensure that no milk can get into the pumping mechanism and cause a buildup of bacteria. It is also airtight to ensure that no outside air can contaminate the milk. All pumps and parts are BPA-free.
Individualized pumping: Bellema is the only pump on the market that offers an IDC Feature, which stands for Individual Dual Controls. It is a double-electric pump that can be customized with a different suction power for each breast.
Adjustable controls: Bellema offers separate speed and suction controls and 25 customized settings on its Melon Double pump and nine adjustable suction levels on its Effective Pro model.
Available through insurance: Because it is a hospital-grade pump, many insurance companies will cover a Bellema pump in compliance with the Affordable Care Act. Check with your insurance provider to see if Bellema is considered in-network for your plan.
Best for: women who want a single- or double-electric pump at a discounted price.
Compare Top Breast Pump Reviews

NUK
Read Expert Review

NUK is a leading manufacturer of baby and children's feeding items. Its line of breast pumps combine convenience and affordability and are available for purchase online and at many major United States retailers.

The First Years Breast Pumps
Read Expert Review

The First Years has been making infant care products since the 1950s. It specializes in a variety of breast pumps and also offers accessories and replacement parts to make the pumping experience more convenient.

Tommee Tippee
Read Expert Review

Tommee Tippee is a UK-based infant and toddler product company. It specializes in bottles and cups but also offers a manual breast pump and several breast-feeding accessories, all available for purchase online and in stores.

Willow
Read Expert Review

Willow is the only wearable, cord- and tube-free breast pump. Willow consists of two devices that fit inside each cup of your bra. Willow can be programmed with an app and pumps milk quietly into discreet collection bags.
Disclaimer
Information in this guide is general in nature and is intended for informational purposes only; it is not legal, health, investment or tax advice. ConsumerAffairs.com makes no representation as to the accuracy of the information provided and assumes no liability for any damages or loss arising from its use.
Didn't find what you're looking for?
Take a quiz and get matched with an Accredited Partner.