Americord
ConsumerAffairs Accredited Brand
Americord is a pioneer in the development of umbilical cord blood, cord tissue, and placenta tissue banking. They've developed Cord Blood 2.0, a ground-breaking process that collects up to twice as many stem cells compared to traditional cord blood collection. Americord provides the quality and highest standards you are looking for. They are FDA registered and do not charge yearly storage fees. Call Americord today to see what they can offer your family.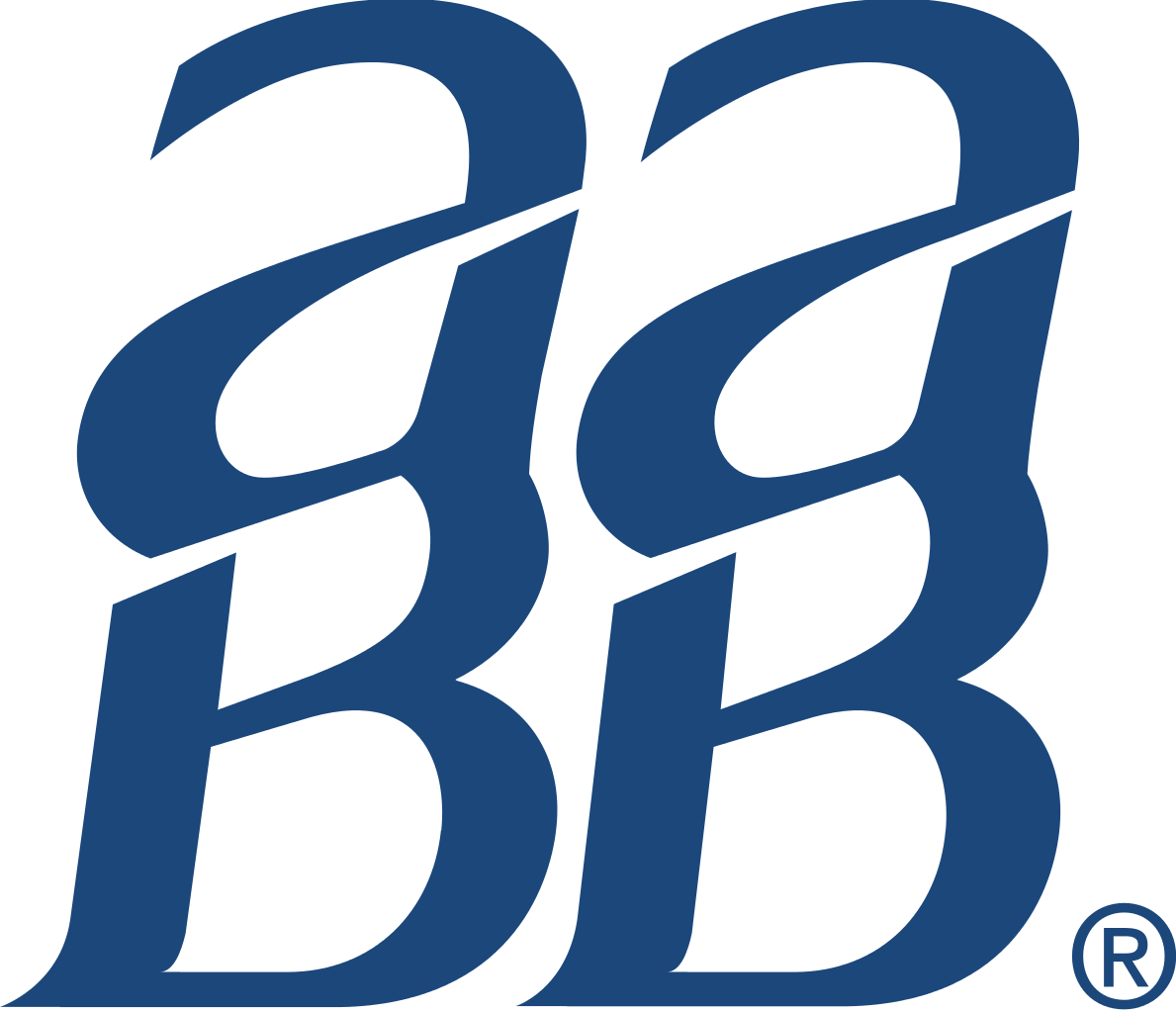 Read More
Read More
Select stars to rate your experience
Last updated: Oct. 17, 2017
102

Americord Consumer Reviews and Complaints
This review is featured by Americord
Original review: April 23, 2017
We were at the OB-GYN's office for one of our first visits and I happened to pick up Americord's brochure and started looking at it. I shared it with my husband and he got really interested. He figured that technology and healthcare are moving so fast that it was not a bad idea to have something on hand. And so, we decided to bank our baby's cord blood.
The woman from Americord whom I spoke to on the phone was amazing. I started filling out some of the paperwork and then got distracted because I was at work. I put it off to the side for a bit then they called me and helped me go through the entire process. She gave me information about the special that they were running at the time and took care of everything within ten minutes.
View more
Original review: Oct. 17, 2017
We're the kind of people who probably should get into banking our baby's cord blood, just in case. We learned about it and we called the folks but we were too close to the actual pregnancy and we couldn't find any public banks in the area that would accept us on such short notice. I had chosen out of all the possible banks and I couldn't work with them. That's why we went with a private bank and chose Americord.
I've tried to research cord blood banking as best as I possibly could and do everything I could in a short amount of time and they answered all the questions that I could possibly throw at them though I'm sure everyone had already answered all those questions a thousand times before. Everyone I've talked to there had been very professional, flexible, communicative and understanding. We felt more comfortable with Americord and what they were offering. It was easier with them too. We left the kit at the hospital and they picked it up there.
View more
Thank you, you have successfully subscribed to our newsletter!
Enjoy reading our tips and recommendations.
Unsubscribe easily whenever you want
Original review: Oct. 16, 2017
My baby was diagnosed with spina bifida and he needs fetal myelomeningocele repair. His doctors were doing experimental work with cord tissue for the spine so I figured it would be smarter to save spinal cord tissues. I did it with Americord because their representative was able to answer my questions better than other people that I've spoken to. But I was unable to store cord blood. When I sent it in, they told me that it wasn't a viable amount. Overall, my experience was pretty simple and fairly easy. I would recommend them.
Original review: Oct. 15, 2017
We have a mixed race child and it would be hard to find a Polish-Kenyan match so we decided to bank his cord blood. We went with Americord because of the placental and tissue preservation for the actual cord. The week before we decided to pull the trigger on it, there was a study that was published that talked about cloning an entire embryo from two sources. The sources were the placenta and actual cord tissue. So, between those two structures, you have all the building blocks you need to make an entire embryo.
I was very impressed with the specialist. Also, the service was seamless and worked as advertised. Whatever hiccups we did have, they were solvable problems in a very reasonable timeframe. The courier showed up and took the kit. It's been fantastic with Americord. My wife and I are both registered nurses working in oncology so we understand a bit of science. We have preserved all the building blocks for our son and this is important together with regenerative medicine. So in terms of like marketing promotion, or how that may or may not be used in the future, I think that that information would be really helpful for laypeople or other folks to know about.
View more
Original review: Oct. 14, 2017
We thought to keep our baby's cord blood because nowadays anything can happen to anyone at any time. I told the Americord representative that I'll give the cord tissue and cord blood and the doctor tagged it and put it inside the kit. When the person came I gave the kit to that person so I believe that both of cord tissue and blood are inside. When I called them I was told that they only found cord blood and not cord tissue. At that point it has been a week so even if I talked to my doctor it would be no help. But their cost is good compared to others. The cord blood specialist is very supportive and whenever I called he has helped me and I will give Americord a good recommendation. We're in the initial stage now and hopefully it will work for us if needed.
Original review: Oct. 10, 2017
With the research nowadays, more and more studies are showing that cord blood is beneficial because you'll never know if something would happen with the baby. So, we'd rather be safe than sorry. Americord offered a placenta which a lot of companies don't do and they were able to answer all my questions so I decided to bank our baby's cord with them. However, there was a little hiccup during the pick up because first, they said that it needs to be picked up right away. But then they said within 24 hours. So, it was picked up early in the morning. Nevertheless, our experience was easy, painless and I would recommend it to all my friends.
How do I know I can trust these reviews about Americord?
912,248 reviews on ConsumerAffairs are verified.
We require contact information to ensure our reviewers are real.
We use intelligent software that helps us maintain the integrity of reviews.
Our moderators read all reviews to verify quality and helpfulness.
For more information about reviews on ConsumerAffairs.com please visit our FAQ.
Original review: Oct. 9, 2017
This was our second child and we did not bank the cord blood for the first one so we thought of going ahead with it. I asked some of my friends and my doctor which companies are good and they suggested some names and then among them, Americord was the one who gave us a good price to go with. They sent the package to us right on time and then we handed it over to the hospital staff for the cord blood collection. Once they did it, somebody from Americord came to the hospital, collected the package and then took it with them. Once we were released from the hospital, we registered the baby's name and gathered all his details, then Americord said everything was good to go. Their service was very good and they have answered all of the questions.
Original review: Oct. 7, 2017
I've gone through a few reviews online and I could see there were good reviews for Americord so I went with them. They explained everything but I still have a couple of other doubts which I'm going to clarify with them. I spoke to their customer care and then we set the process up. I was driving and I got the credit card number. It was super simple. Everything was perfect.
Original review: Oct. 6, 2017
When I asked about banking my baby's cord blood, my doctor suggested that it would be a good idea and I decided on doing it like a better safe than sorry type of deal. I did some research online and Americord reached out. It was crunch time and everything was done with one phone call. It was a good experience overall. The cord blood specialist was very knowledgeable and the courier did his job to pick the kit up. Americord was very polite and super helpful when I needed them.
Original review: Sept. 30, 2017
I have diabetes so I wanted to bank my baby's cord blood in case we needed it. We went with Americord since they were reviewed well on the internet. All they had to do was make sure that we were able to get everything to them and we did that. Their reps were easy to work with. They were there the day of the birth and were very responsive. The courier picked up the kit within an hour or two and I haven't had to follow up with them. Their people over the phone were very helpful, too. The real test would be if we ever needed the cord blood, and hopefully, it'll be there. But as of now, I'm perfectly satisfied with Americord.
Original review: Sept. 28, 2017
We used Americord on our first daughter and there weren't as many choices back then. We found them user-friendly and easy to use. We also wanted to pay the entire sum in one time rather than having a monthly payment, and they were one of the only ones at that time that offered that. Our experience with their rep was excellent. My husband first spoke to her over the computer and she was great. Dealing with their courier also went off without a hitch. When you're having a baby, the last thing you want to have to worry about is all the logistics of something else. It's worth every penny and more to have the opportunity to save your child's life, so for us, banking our baby's core blood was a no-brainer. We would use Americord again.
Original review: Sept. 27, 2017
I've used Americord twice for my children. What they do is as soon as you call them from the hospital that the stem cells have been extracted they immediately show up to come and pick it up. And then they call you back to tell you if it was successful and if they have enough to store. My biggest concern is if they have the proper safeguards so that they can prevent any unexpected loss of the stem cells. My eldest is three and a half so it's still a new experience and I worry about putting two different children at the same bank. But the actual experience is great and when more people start doing it maybe the prices will come down a little bit. I'm satisfied and as far as the service or the product I haven't had any issues.
Original review: Sept. 20, 2017
Banking the baby's cord blood was a service that was offered to us when my sister and I were born. It would be helpful as there are some people in my family that had some of the ailments that cord blood could have helped them with and if anything comes up in the future, I'd like to be ready for it. When I did my research, I found that Americord had all I was looking for in a cord blood bank in terms of pricing, how long the cord blood could be held, and how much the cord blood could be used. They cover the basics in being able to circumvent illnesses in the future. There was one sales rep in particular that I dealt with. I had two quick conversations with her and she was knowledgeable and able to answer all of my questions. So far, it has been pleasurable with Americord and I haven't had any issues with them. I'm satisfied with the service and I would recommend them.
Original review: Sept. 10, 2017
I know that stem cell research is getting far and that it has many benefits especially if my baby ends up with any kind of cancer, I wanted him to have a chance on it. Americord is working on other conditions as well so there's a potential treatment in the future and I want to give my child that opportunity. Americord said that if the cord blood wasn't proper and they couldn't retrieve it, they weren't going to charge me. I also felt there were no hidden fees in anything which was really nice and they were going to do the cord blood, the tissue, and the placenta. That was definitely something that I thought was a good thing. The whole process was seamless and I was happy with it. The cord blood specialist was great. Everything was good and easy and I'm glad I did it.
Original review: Sept. 7, 2017
I chose Americord with my first daughter so I wanted to go ahead and keep everything the same. Their website was very informative and I liked what I read. They had good pricing and when I called, I received excellent customer service. Their specialist Jazz was great and amazing as well. She went through different options when I called trying to figure out if we could afford it at the time. I was able to think about it and she followed up with me. When I decided against it but changed my mind, she was very helpful and she said, "I'm so glad you're going to do it now." She literally answered me from home when she said, "Don't worry about it. I'll take care of it," so she went above and beyond.
Also, the courier was fast and straight to the point. I'm very pleased with everything about Americord and I've already recommended them to three different people. On the other hand, we hope it's something we never have to use but we did it for peace of mind that it can help if we needed it. In terms of what I read, I also feel confident that if we have to use it, we made the right choice with Americord.
View more
Original review: Sept. 6, 2017
I needed to store three things and Americord was supposed to seek the first one in 24 hours. However, they told me about it two days after giving birth so it was too late to pick it up. I was angry about it because it wasn't explained properly in the beginning and I paid for it but Americord said they will deduct it for me and they did. Everything else was good and I would recommend them.
Original review: Sept. 5, 2017
I was really not happy with the courier who was sent to pick up the cord blood. He showed up covered in dirt like he had been working construction for the day. They didn't look like a courier service. They were filthy and I almost didn't even give it to them because I was so uncomfortable thinking that they're who I've trusted with something so precious and then that's how they showed up. That was awful. My husband ended up on the phone with Americord and taking pictures of it, and it was really sketchy. I also wish we would have gotten a package in the mail afterwards to make the process feel complete rather than just an email.
This is Martin Smithmyer, the CEO of Americord. First, let me offer my apologies for the appearance of the courier driver. I am disappointed to hear this happened. It is our commitment to provide the absolute best client experience, and so we take this feedback very seriously.
As a result of your feedback, our courier team will be conducting a comprehensive training with all of our couriers to ensure proper attire and professional representation is maintained consistently. We pride ourselves on always striving to be better, and as a result of your feedback the Client Services team is considering new methods for sharing your lab results. Thank you for taking the time to provide us with this feedback.
I spoke with our lab and I am pleased to reconfirm that your samples were safely transported and were processed to the highest quality standards.
Should you wish to provide additional feedback on how we could have made your experience even better, our Client Services team would be happy to speak with you in depth. Please give us a call at 1-800-503-6005 ext 2.
Sincerely,
Marty
Original review: Sept. 1, 2017
Americord answered every question I had and sent me all the information I asked for before I went with them. They were easy to contact and if I left a message, they called me right back. They made things easy so we went with them. Also, I asked them about the whole process, how they pick up and how the blood is stored and everything went exactly as they said it would. Nothing was left out of the process and I didn't feel like I was blindsided by anything. I also had a brief exchange with the courier and he was very pleasant, polite and he even congratulated me on my daughter.
Overall, Americord was a very professional and courteous company. After doing the research and speaking with the doctor, several family members and our friends who used the same thing and the way technology is revolutionized and changing so fast, I decided I'd rather have the cord blood and not need it than need it and not have it. I would definitely do business with them again.
View more
Hi Scott,
This is Martin Smithmyer, the CEO of Americord. Let me first thank you for your kind words regarding the quality of the service you received. We are pleased you choose Amerircord to bank your baby's cord blood and cord tissue.
Americord as a company is always trying to improve our client experience and would welcome you to provide any feedback on how we could have made your experience even better. Please give us a call at 1-800-503-6005 ext 2.
Thank you for taking the time to provide your feedback.
Original review: Aug. 26, 2017
We like the policy, the research and the information Americord has regarding stem cells. The pricing was competitive in terms of what everyone else did. The cord blood specialist was very attentive, thorough and detailed. There was great communication and as soon as we registered, we got our kit within two days. Also, the courier who picked up was quick and courteous. We're satisfied and we got a lot more of the cells that we were expecting.
Original review: Aug. 22, 2017
Americord was easy to work with, the consultants were friendly and explained things clearly, and the whole process simple. I would definitely suggest using Americord to my friends and we will use Americord with our next baby. I also like that payment is all upfront and you do not have to pay a yearly fee.
Original review: Aug. 20, 2017
We have banked our baby's cord blood with Americord because it helps me know the health insurance, and we may use it any time in the future. We chose them since their online reviews are better than others and the customer service was good. The whole process was very easy and the people are very friendly. I got an email saying the cord blood has been banked and it's all taken care of. But a little certificate or a hard copy of the certificate would really matter.
Original review: Aug. 18, 2017
Very few banks have a cord tissue saving along with the blood and Americord is one of them. There's a couple more banks that we know of but Americord is more affordable so we went with them. This is our first baby and we aren't sure exactly what the cord blood is for and though we are spending a few thousand dollars up front, the specialist explained everything in detail why and what can be done with it. He's knowledgeable and followed up with us on a timely fashion.
Americord sent the kit and right after the baby was born, the doctor's office collected the tissue and the blood cord then sent it over. It was a self-explanatory kit that the nurse and the physician were able to use. Once Americord got it, they called and told us that they wouldn't be able to harvest enough cells from the cord blood and the tissue. We got another call telling us they were able to get enough cells from the cord tissue and the cord blood. They said that it got stored and we did the certificate of the storage and got a copy. Overall, it was an easy process and everything went smooth.
View more
Original review: Aug. 5, 2017
It's better safe than sorry and I never know what's going to happen so I researched a little bit before deciding to bank my baby's blood cord. It's like an insurance policy and I had the financial option to do it. But the birth was very close so I didn't have a lot of time to dig so much into it. I consulted with a friend, read a couple of articles online about it, and I decided to do it with Americord. I liked their price and the lady that I have talked to was very nice. She told me all the details and answered all my questions right away. Overall, I had a pretty good experience.
Hi Ben,
This is Martin Smithmyer, the CEO of Americord. Firstly, I'd like to thank you for your kind words and valuable feedback. We work hard to make sure that our cord blood specialists and customer service representatives make things as easy as possible for expectant families. 
It can be daunting, as there are numerous resources that explain the benefits, options, and the process of cord blood banking. I hope you found our Topic Center full of valuable information for your research. We work hard to make the research process as easy as possible on our website because we understand that having a baby is a stressful time and we want to do whatever we can to ease the burden.
Thank you for taking the time to provide this valuable feedback.
Sincerely,
Martin Smithmyer
Original review: Aug. 4, 2017
I was 39 having a baby. I kept going back and forth asking different people that have had babies, and they had different opinions. I researched the reviews and I liked Americord's price. Their rep that I dealt with was really nice and helpful. She called me back, kept harassing me but that was a good thing because I kept putting her off. I waited until the last minute and the rep said she could do overnight with me. Americord was the only one that would do that. Also, I was scared about any problems happening in the future so that made me finally do it. It's a good deal and it's simply one of those precautions just in case problems happen. She sent me and emailed me everything.
Original review: Aug. 3, 2017
We have close family and friends whose young children died of cancer so we banked our baby's cord blood. If it's there then it could be a possibility to cure it. I like the financial plan of Americord and the length of the storage was longer than any other banks. The kit was easy. The doctor and the nurse went over it before I had the baby. And they knew what to do and they picked it up. And I got a confirmation email that it was received. Everything has been good.
Original review: Aug. 2, 2017
We thought we'd give Americord a shot because they do placenta banking. We then banked our baby's cord, which we found affordable. Signing up was all good on me.
Original review: July 26, 2017
Americord's track record for having a higher cell count in the cord blood was attractive. It's also interesting that they store blood tissue and placenta, too. In addition, the guy that started the company was one of the principals that started the ViaCord and their technology is now 10 years old. He wanted to start a new entity that has all the latest and greatest so, we went with them to store my son's blood. He's now six and it gives us a peace of mind knowing that his blood is stored out there. Everything was packed by my doctor so, there were no issues with anything being spoiled and the courier came the next morning.
The Americord rep that I dealt with was very informative, laid out all the facts and not pushy. It was easy to determine the financial side of it too. It was more expensive going into it, but we don't have the recurring annual fee for banking than I had with Cord Blood Registry - their competitor. With the other cord blood companies – ViaCord, Cord Blood Registry, LifeCell, CryoLife – they require that you pay an annual fee for however long you'd store the blood. For my CBR, it's 50 bucks a year. With Americord, it's a one-time fee of $6,000 for all three items, but you're covered for the next 26 years.
They're only going out for 26 years, but when that time comes, there will be so many companies getting into the market that'll be much more competitive but the benefits have yet to catch up to the cost. The Americord folks also feel that once the benefits are realized, the insurance companies are going to be stepping up and covering the expense for the storage fees because the benefits are going to minimize their long term exposure to cost for serious illnesses. Americord has totally met my expectations. I'm confident that they'll be around and I'd recommend them.
View more
Original review: July 21, 2017
We had Americord bank my baby's cord blood as a precaution. My doctor suggested it. It's like a life insurance if something goes wrong in the future. That was a last minute decision but Americord arranged everything on time. The cost was also very good. They were less expensive than others that we saw in the two days that we looked. And they did a pretty good job and met our needs. I'd refer them to others.
Original review: July 8, 2017
We had placenta banking. We've always wanted to do cord blood banking with my other two kids, but we didn't have the money till this time. Hopefully, we won't ever have to use it but it's for peace of mind. It was late at night when we delivered the kit, so the courier picked it up the next day and my husband handled that. Our experience with Americord's cord blood specialist is smooth. The only other thing that I really like about Americord was that we paid upfront and we don't have to pay annual fees and think about it after, it's all taken care of. Overall, I'm satisfied.
Original review: July 5, 2017
Americord's price options are very good. The payment is monthly and we didn't need to pay for one big fee prior to taking the service. We liked it mostly because of that and the 20 years of storage is good, too. The people who picked up the kit came on time so we are good. The value of using Americord has met our expectations. Our baby's cord blood can cure so many diseases not only for him but also for any of our family.
Original review: June 28, 2017
I'm advanced maternal age and decided to bank the baby's cord blood to be on the safe side, in case I needed it. Since Americord also had the placenta banking which others didn't, we decided to use them. Another reason to go for Americord is one of my cousins who used it had a good experience with them. It's also good that they're online. We got the right support. Everything was prompt and when we called up, there was a line to find out what we are supposed to be doing. They came and picked up everything and it's been great so far.
Hi Vrunda -
This Marty Smithmeyer, CEO of Americord. Thank you for you very kind words. We are so happy you had a great experience with our team.
We take all feedback very seriously and we welcome you to call us at 1-800-503-6005 ext. 2, if you have any additional questions or comments.
Americord questions and answers
What problem is Americord trying to solve?

Americord is working to improve lives in ways that would not otherwise be possible. We focus on cord blood, cord tissue and placenta tissue banking innovations that provide more treatment options for newborns and their families.

For example, our proprietary Cord Blood 2.0™ technology preserves up to twice as many stem cells, making it possible to treat larger patients and expand treatment opportunities for smaller patients. This is crucial because traditional cord blood banking often collects only enough stem cells to treat a child under 65 pounds. Americord expands treatment options to patients weighing up to 165 pounds.

What sets Americord apart from the competition?

Americord offers the broadest and most technologically advanced product line in the industry. Our focus is on providing more treatment options for clients by combining innovative technology and white-glove care for superior value.

We are the only company that offers Cord Blood 2.0™ technology that collects up to twice as many stem cells as the industry average.  In addition, we are one of very few companies that offer expertise in three stem cell products - cord blood, cord tissue and placenta tissue. We are also one of only two companies that offer a collection kits approved by the FDA for c-sections.

We are committed to the highest levels of customer service, with 24/7 availability and white-glove care, including bedside pickup service by the medical courier. For mothers in early labor or last minute stem cell banking decisions, our AmericordRush™ program offers same-day delivery of the Americord Collection Kit at no extra cost.

We allow parents to decide what to bank right up until delivery, with our 3-in-1 Collection Kit for the collection of cord blood, cord tissue and placenta tissue. Expectant parents can reserve a kit and then return it free of charge as their plans change. There are with no cancellation fees, no annual storage fees and no withdrawal fees.

What needs does Americord fulfill, and how does Americord fulfill those needs better than your competition?

Americord's mission is to provide the highest quality services, at the lowest possible cost, while supporting unique and innovative ways to improve the therapeutic utility of cord blood and tissue stem cells to improve patients' lives. We invest in the future of stem cell banking so that families and their loved ones will have peace of mind. We actively explore innovative collection, transportation, processing and storage technologies to improve yields and viability to ensure the best possible results for our customers and the medical community.

We operate to the highest ethical standards in the industry and are committed to complete customer satisfaction. We thoroughly test every collection, and if the yield falls below the recommended minimum standards, we don't charge parents who elect to forgo storage. In addition, we don't offer incentives to the medical community to steer patients to Americord, preferring that patients make an unbiased assessment of the best stem cell bank for their needs.

We have the highest quality guarantee in the industry at $90,000, eliminate all hidden fees, and offer a risk-free cancellation policy.

How does Americord measure success?

Our clients entrust us with their most valuable medical assets, and we take this trust seriously. We measure success by customer satisfaction and regularly solicit feedback to ensure our products and services fully meet or exceed their expectations. We also benchmark our stem cell yields to ensure they deliver on our promise of achieving twice the industry average. In 2016, we recorded our highest cord blood collection volume and TNC count of 183 ml and two billion TNCs, respectively.

What's the most common misconception consumers have about cord blood banking?

Expectant parents often have questions about the types stem cells that can be collected and stored and the potential different stem cells hold for future medical treatments for their growing families.

A newborn's umbilical cord contains two types of stem cells – hematopoietic stem cells (HSCs) and mesenchymal stem cells (MSCs). HSCs stem cells are programmed to become red and white blood cells. Medical science has found ways to use their natural abilities to treat over 80 disease of the blood like leukemia. MSCs, on the other hand, develop into muscle cells, bone cells, cartilage cells and fat cells. MSCs are considered essential to the future of regenerative medicine.

How has cord blood banking changed in the last 5 years?

Over the last five years, scientific breakthroughs in regenerative medicine and stem cells have raised awareness and interest in umbilical cord blood, cord tissue and placenta tissue banking. At the same time, expectant parents can be overwhelmed by an influx of cord blood banking companies with confusing claims, complicated offers and aggressive marketing tactics. As the industry evolves, it has never been more important for expectant parents to find a reliable source of unbiased information to ensure they make the most informed choice for their important medical assets.

What is something you wish every consumer knew about Americord?

Americord is rooted in a firm set of values. Our purpose is to improve lives and change the world. Our core values support our purpose and define how we manage and successfully grow our business.

• Customers: We strive to serve and provide value to our customers, faithfully and consistently. This commitment is foundational to our success.

• Employees: We encourage an ownership mentality, treat others with respect, provide opportunities for learning and growth and challenge to be their best selves.

• Integrity: We treat all we encounter fairly and with integrity.

• Innovation: We constantly improve strategy, products, operations, ourselves, sales talking points, marketing and financial performance, and our internal processes, with the aim of challenging ourselves to leave the organization better off tomorrow than it was yesterday.

• Learning: We instill a culture of learning and growth.

• Community: We engage with the local community, advancing important technologies and being generally charitable and helpful to others.

These values are more than just words, they inform everything we do.

Has Americord received any rewards or recognition for its products or services that your customers would like to know about?

Americord is AABB and FDA accredited and we have an FDA accredited collection bag. We have an A+ Better Business Bureau rating. Americord is also licensed in all states that require licensure for cord blood, cord tissue and placenta tissue banking.

How has your company grown?

Americord's superior technology, focus on customer service and engrained set of values has made it the fastest growing cord blood bank in the United States. As a result, the company has been listed on the Inc. 5000 List of the fastest growing private companies in America for the past two years.
Americord Company Information