Best Acne Treatment Brands
Acne treatments come in various forms that are formulated to relieve particular types of acne. Overall the industry focuses on cleaning, purifying and fortifying the skin to eradicate existing pimples and prevent future breakouts.
Over-the-counter treatments focus on fighting the dirt, oil and pollution that become trapped in the pores of the skin to cause acne. Medication can be prescribed by a dermatologist to fight bacteria and control severe acne.

Compare Reviews for Top Acne Treatment Brands

Proactiv
Read 614 Reviews

Proactiv is designed to treat and prevent acne breakouts. The products, which include a cleanser and a repairing lotion, contain acne-fighting ingredients like benzoyl peroxide. This ingredient is known to kill acne bacteria.

Neutrogena Acne
Read 25 Reviews

Neutrogena Acne is a complete system designed to treat a multitude of breakouts because as they say "not all breakouts are the same." With ingredients like salicylic acid, Neutrogena treats different acne and all skin types.

Clearasil
Read 21 Reviews

Clearasil's lines of acne-fighting products are based on different skin types, and how fast someone wants to clear their skin. Active ingredients for fighting acne include benzoyl peroxide, sulfur, salicylic acid and triclosan.

Clinique Acne Solutions
Read 13 Reviews

Clinique Acne Solutions is clinically proven to reduce active blemishes by 37 percent in three days. This fast-acting system is fragrance-free like all Clinique products, which is important for acne-prone skin since.

Clearskin Acne Treatment
Read Expert Review

Sold exclusively through Avon, Clearskin Acne Treatment is a cleansing treatment for combating acne. It is also designed to heal breakout time and even skin tone.

Exposed Skin Care
Read Expert Review

Exposed Skin Care uses natural extracts to combat acne while soothing skin. The company guarantees clear skin in 30 days by targeting the four main causes of acne, which are clogged pores, bacteria, oil and redness.

Murad Acne
Read Expert Review

Murad Acne is dermatologist-developed to clear breakouts without drying skin. Products include those specially designed for adults, the body and to help fade post-acne marks. Dietary supplements to prevent acne are also available.

Tria Acne Treatment
Read Expert Review

Using light, Tria Acne Treatment is an alternative way to treat acne. Tria's non-irritating non-UV device can be used on mild to moderate cases of acne. Users will see blemishes on the face and body clear up almost immediately.

ZENMED Acne Treatment
Read Expert Review

ZENMED Acne Treatment is designed to be irritant-free for those with sensitive skin. The company claims its products are naturally based, clear up acne faster than other products and heal skin discoloration in the process.
Thank you, you have successfully subscribed to our newsletter!
We value your privacy. Unsubscribe easily.
How do acne treatments work?
Exfoliation
To avoid clogged pores it is important to maintain a good exfoliation schedule; this will remove dead skin cells and keep pores clear.
Acid: Mild acids are a normal ingredient in good acne treatments. These dry up old skin cells so they are easier to remove.
Natural scrubbers: Many creams and cleansers include finely-ground natural ingredients such as nut shells or coconut husk that gently but firmly scrub away impurities.
Exfoliation brush or pad: Many acne-fighting products are packaged with their own textured pad or brush to help you wash and exfoliate your skin more effectively.
Pore cleanser
Since clogged pores are a common cause of pimples, pore cleansers are a vital ingredient in your acne treatment.
Salicylic acid: Salicylic acid exfoliates deep within the hair follicles to remove hard-to-reach dead cells and dirt.
Astringent: This chemical type is used to shrink pores and make it easier to keep them clean.
Baking soda: This natural ingredient is great for helping to scrub away impurities and remove the dirt and skin cells from clogged pores.
Anti-bacterial ingredients
Some acne is caused by bacterial infections within the pores, which means that the best deterrent is an anti-bacterial cleanser.
Triclosan: Triclosan is a common facial cleanser that removes bacteria and stops the infection before it begins.
Benzoyl peroxide: This simple ingredient has helped many people fight various types of acne. It dries up excess bacteria to keep pores free of infection.
Azelaic acid: This type of acid both exfoliates the skin and kills bacteria.
Oil remover
Excess oils trap bacteria and dirt particles, leading to breakouts.
Sulfur: Sulfur is a natural oil remover that also exfoliates the skin.
Clay: Another natural ingredient that soaks up oils is clay. This is often used in beauty masks, as well as acne cleansers.
Retinoids: Derived from Vitamin A, retinoids help stop the oil production that can lead to bacterial growth.
Gentle formula
If you have sensitive skin you should try to find a gentle, less harsh treatment that won't irritate your skin. If you skin turns red, feels itchy or seems burnt after treatment you should either use less of the product or find a new one.
Fragrance-free: Scents can cause irritation on sensitive skin, particularly for people that suffer from skin allergies.
Detergent-free: Though recommended for some skin types, detergents can be too harsh and drying for people with skin allergies and sensitivity.
Alcohol-free: Like detergent, alcohol can also over-dry your skin and cause redness and peeling.
Anti-inflammatory
The redness and soreness of a pimple comes from the inflammation of the skin. Anti-inflammatory ingredients can soothe the pain and swelling.
Peptides: Peptides are a series of amino acids that are linked in a chain. They work to relieve inflammation and prolong the skin's youth and flexibility.
Tea tree oil: This natural ingredient helps bring down swelling and redness. It is also good for rosacea.
Evening primrose: These flowers have been used for generations to soothe eczema and arthritis. Their anti-inflammatory capabilities work wonders on the skin to reduce pain and redness.
What are different types of acne treatments?
Antibacterial
Some forms of acne are actually tiny infections of the pores of the skin, which means it is necessary to target the bacteria to prevent breakouts.
Cleanser
Cleansers are used to help remove dirt, grease and other particles on the skin that have clogged the pores and caused acne.
Topical cream
Topical creams are intended for areas of the body that are most commonly affected by acne: the face, neck, back, shoulders and chest.
Who are acne treatments for?
Teenagers and young people
Young people are more susceptible to acne than most adults due to the fact that their bodies are growing and starting to produce more hormones.
Pregnant women
Pregnant women are susceptible to breakouts due to a change in their hormone production. They require gentle, safe ingredients in their treatments that won't interfere with the pregnancy or conflict with their doctor-prescribed diet and medications.
Those receiving hormone treatment
Any type of hormonal treatment, including the birth control pill, can affect the balance of hormones in the body. This unbalance cause acne along with other side effects.
Adults
Men and women deal with acne that is unrelated to a growth spurt, puberty or menopause. These breakouts could be from stress, an allergic reaction and more.
Acne treatment expert reviews

Proactiv is a household name when it comes to acne treatment. Launched in 1995, the company's popular products are the result of 10 years of research.
Read More

Neutrogena is a trusted skin-care brand that offers an incredible variety of targeted products. In addition to providing acne-care and prevention products and kits, Neutrogena has skin-care products to soften skin and prevent scarring from repeated breakouts.
Read More

Exposed Skin Care prides itself on using the perfect balance of scientific technology and natural ingredients to best deal with acne. Their unique products include special exfoliation towels, skin toner and a multitude of special deals to save you money and encourage you to try their brand.
30-day guarantee: Exposed Skin Care promises you will have clear skin in one month or they will return your money. This guarantee is valid for one whole year following your original purchase of the kit.
Easy account credit: When you buy the Exposed kit and send an empty bottle back to the company, they will give you 25% off the cost of the next kit.
Possible one year free: Send your before and after photos. If they get used on the website, Exposed will send you an entire year's supply of their product.
Vitamin and probiotic complex: Exposed Skin Care also focuses on inner health to clear and prevent acne. The vitamin and probiotic pills are to be taken in tandem with the topical skin treatments.
Clarifying mask: Helps soothe, exfoliate and remove bacteria from the skin. For use one or two times per week.
Best for: Teenagers, young people and adults.

Murad is a skin-care brand focused on keeping skin healthy and vibrant in adulthood. Available in spas, in stores and online, their products focus on acne treatment but also on preventing wrinkles and smoothing over blemishes and scars.
Diverse product range: Skin care isn't just about acne, which Murad understands very well. The Murad product range has virtually everything you might need in terms of facial skin care.
Targeted skin repair: Blemish lightening gel and scar-reducing creams make it easy to deal with the aftermath of a fierce breakout.
Dietary supplement: This company takes an inside-out approach to skin health. The dietary supplement provides essential vitamins and minerals that will boost your immune system and help rebuild and refine your skin.
Anti-aging acne starter kit: The unique formula not only targets acne but nourishes and protects your skin from sagging, wrinkling and creping. It's an unusual combination, but it makes a lot of sense.
Free shipping: Murad provides free shipping on all online orders, regardless of the price of the order.
Free samples: Murad offers free shipment for 3 free samples when you place your order.
Best for: This intensive product range is targeted towards adults.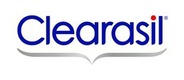 The Clearasil brand is well-known for its acne-fighting products. Products are categorized in two groups: Clearasil Ultra, for fast-acting treatments and Clearasil Daily, for routine skin care.
Read More

ZENMED focuses on specialized skin care regimes using doctor-formulated products. Their products are ideal for people with normal or sensitive skin.
Heals skin discoloration and damage: Whether you have blemishes caused by sun damage, aging or acne scars, the Skin Eraser Kit targets and reduces the damage. The glycolic peel works to remove damaged skin and reveal new, fresh skin beneath it.
Irritant-free: People with sensitive skin need to be careful with some products that might cause redness or damage. ZENMED caters to them with an irritant-free acne treatment kit.
ZENMED rewards: Acne treatment is normally an ongoing routine, which means that a rewards program can really save you money. The company promises 5% of your money back when you are a part of ZENMED rewards.
Free Shipping: If you place any order that is valued at $150 or more, ZENMED will cover the cost of shipping and handling.
Best for: Teenagers, young people, pregnant women, those receiving hormone treatment and adults.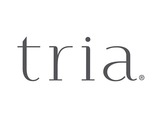 Tria takes an unusual approach to acne treatment, and uses a blue light system to kill bacteria that sits on the surface of the skin. The company also provides laser hair removal technology and anti-aging products.
Safe for all skin types: Since the main tool in the Blue Light system is the light itself, there is no need to use creams or serums that could possibly irritate the skin or make acne worse. The light penetrates the skin to target bacteria within the pores as well as on the surface.
Easy to use: Simply insert the treatment cartridge into the Blue Light machine. Touch it to your skin to activate; pull away to stop.
Loyalty program: Join the Replenish Me loyalty program and you will receive 20% off each purchase, as well as automatic delivery of your products. You can cancel the program at any time.
Free Shipping: When you place an order, no matter what the cost, there will be no added charge for shipping and handling.
One-year warranty: The Blue Light machine is covered by warranty for one year in case of faulty materials or workmanship. The machine must have been purchased and used in the US to receive warranty benefits.
Best for: Pregnant women, those receiving hormone treatment and adults.

Avon products are popular worldwide for their quality, and the Clearskin Professional Acne Treatment System is no exception. The product is highly-rated and recommended by repeat customers.
Non-greasy: Though acne treatment relies on combating oils on the skin, some products still feel greasy to the touch. The Avon non-greasy formula makes the product much more comfortable to touch.
Softens the skin: Moisturizers are included in the formula to keep skin hydrated and soft during and after treatment.
Pore minimizer: The system includes Daily Correcting Lotion to soothe skin and shrink pores. It also evens the skin tone and reduces oil.
Easy 3-step system: The Acne Treatment system includes the Deep Pore Cleansing Scrub, Clarifying Toner Pads and Daily Correcting Lotion.
Best for: Teenagers, young people, those receiving hormone treatment, pregnant women and adults.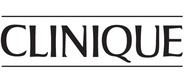 Clinique is a trusted name in the cosmetics industry, and their skin care line is popular internationally. The brand believes that a simple, integrated system and a regular routine is the best way to care for your skin and see real results.
Read More
Disclaimer
Information in this guide is general in nature and is intended for informational purposes only; it is not legal, health, investment or tax advice. ConsumerAffairs.com makes no representation as to the accuracy of the information provided and assumes no liability for any damages or loss arising from its use.
Thank you
Keep an eye on your inbox, the latest consumer news is on its way!