Giving a gift card can guarantee that the recipient gets something they want
11/27/2017
|
ConsumerAffairs

By Mark Huffman
Mark Huffman has been a consumer news reporter for ConsumerAffairs ... Read Full Bio→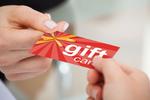 Online student loan marketplace LendEDU has ranked the best gift cards, pointing out the attributes that make one gift card a better choice than another.
Three of the top five on the list are restaurant gift cards. Scored on factors of popularity among consumers, purchase discount for buyers, resale value for sellers, and shipping charges, LendEDU rates the McDonald's gift card number one.
It's followed by gift cards for video game retailer GameStop, Olive Garden, Red Lob...
More
Consumers have until Friday, December 2 to redeem their cards
11/29/2016
|
ConsumerAffairs

By Christopher Maynard
Christopher Maynard is a New York-based writer and editor who ... Read Full Bio→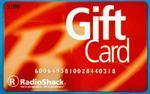 Late last year, consumers won a victory when regulators said that RadioShack would be honoring gift card redemptions almost two years after it declared bankruptcy in early 2015. The move was the result of 24 states and the District of Columbia working together to ensure that consumers were protected from the company's closing.
This was a big departure from the normal redemption process when a company goes out of business; usually, a consumer only has 30 days after a comp...
More
Sort By