Consumers have until Friday, December 2 to redeem their cards
11/29/2016
|
ConsumerAffairs

By Christopher Maynard
Christopher Maynard is a New York-based writer and editor who ... Read Full Bio→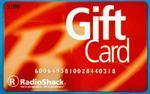 Late last year, consumers won a victory when regulators said that RadioShack would be honoring gift card redemptions almost two years after it declared bankruptcy in early 2015. The move was the result of 24 states and the District of Columbia working together to ensure that consumers were protected from the company's closing.
This was a big departure from the normal redemption process when a company goes out of business; usually, a consumer only has 30 days after a comp...
More
Consumers can buy them online or at Walmart locations nationwide
09/27/2016
|
ConsumerAffairs

By Christopher Maynard
Christopher Maynard is a New York-based writer and editor who ... Read Full Bio→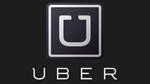 Gift cards are a pretty popular gift option amongst consumers, especially around the holidays. It's easy to tailor a gift card to a person's interests, and knowing the exact value can make budgeting your shopping pretty easy.
Now, friends and families will be able to buy gift cards for an ever-growing service that many Millennials have become reliant on – ride sharing. Last month, Lyft announced that it would be selling $20 gift cards at Starbucks locations as part of a ...
More
Sort By