Now you can instantly turn an unwanted holiday gift card into Target bucks
01/04/2016
|
ConsumerAffairs

By Sarah D. Young
Sarah D. Young has been a columnist for a blog ... Read Full Bio→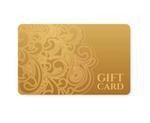 Gift cards are a safe bet, but they're not always surefire. Got a Sephora gift card when you're really more of an REI type? Rather than letting it sit idly in your wallet, consider trading it in.
As we reported in November, there are several ways to trade in your unwanted gift cards. Coinstar, as well as gift card trade-in websites such as GiftCards.com and CardCash.com, accept gift cards and offer a payout. While you may not get 100% of the gift card's original value, i...
More
Struggling retailer also adds Nick Cannon as Chief Creative Officer
12/03/2015
|
ConsumerAffairs

By Mark Huffman
Mark Huffman has been a consumer news reporter for ConsumerAffairs ... Read Full Bio→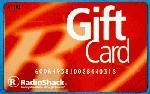 RadioShack may barely be breathing, but that doesn't mean it doesn't have to honor its gift cards.
New York Attorney General Eric Schneiderman says consumers who have unused gift cards from RadioShack, which entered bankruptcy earlier this year, can now file claims to recover the unused balance.
"Individuals who have unused balances on RadioShack gift cards may now apply to get their money back," Schneiderman said. "When a company goes bankrupt, it is important that consu...
More
Sort By