Sephora wins the top spot in the RSR Research survey, Starbucks is second
08/29/2016
|
ConsumerAffairs

By Mark Huffman
Mark Huffman has been a consumer news reporter for ConsumerAffairs ... Read Full Bio→
Consumers obviously like to give and receive gift cards. It allows the recipient to get what he or she wants and isn't nearly as tacky as cash.
In fact, giving a gift card from a particular retailer allows the giver to personalize it a bit, choosing a retailer the recipient happens to like.
But beyond personal preferences of retailers, which retailer does the best job with its gift card program? That's a question RSR Research asks each year in its annual study of best gif...
More
Now you can instantly turn an unwanted holiday gift card into Target bucks
01/04/2016
|
ConsumerAffairs

By Sarah D. Young
Sarah D. Young has been a columnist for a blog ... Read Full Bio→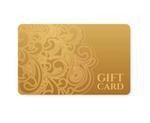 Gift cards are a safe bet, but they're not always surefire. Got a Sephora gift card when you're really more of an REI type? Rather than letting it sit idly in your wallet, consider trading it in.
As we reported in November, there are several ways to trade in your unwanted gift cards. Coinstar, as well as gift card trade-in websites such as GiftCards.com and CardCash.com, accept gift cards and offer a payout. While you may not get 100% of the gift card's original value, i...
More
Sort By