Consumers can buy them online or at Walmart locations nationwide
09/27/2016
|
ConsumerAffairs

By Christopher Maynard
Christopher Maynard is a New York-based writer and editor who ... Read Full Bio→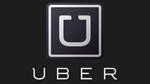 Gift cards are a pretty popular gift option amongst consumers, especially around the holidays. It's easy to tailor a gift card to a person's interests, and knowing the exact value can make budgeting your shopping pretty easy.
Now, friends and families will be able to buy gift cards for an ever-growing service that many Millennials have become reliant on – ride sharing. Last month, Lyft announced that it would be selling $20 gift cards at Starbucks locations as part of a ...
More
Sephora wins the top spot in the RSR Research survey, Starbucks is second
08/29/2016
|
ConsumerAffairs

By Mark Huffman
Mark Huffman has been a consumer news reporter for ConsumerAffairs ... Read Full Bio→
Consumers obviously like to give and receive gift cards. It allows the recipient to get what he or she wants and isn't nearly as tacky as cash.
In fact, giving a gift card from a particular retailer allows the giver to personalize it a bit, choosing a retailer the recipient happens to like.
But beyond personal preferences of retailers, which retailer does the best job with its gift card program? That's a question RSR Research asks each year in its annual study of best gif...
More
Sort By