---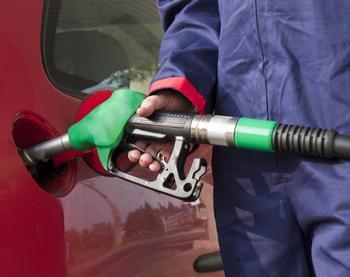 While there is very little good news to come out of SuperStorm Sandy, one bright spot for consumers in the northeast may be gasoline prices.
With most of the region's refineries in the storm's path, the damage to the distribution infrastructure could have been catastrophic. California consumers can testify to the pain that can quickly occur when there are problems at a key refinery or a major pipeline. Last month prices in California surged, accompanied by shortages.
Fearing the worst
Many in the oil industry expected that could have happened after Sandy drew a bead on the New Jersey shore, but from all reports, that hasn't happened. Gasoline analyst Stephen Schork, editor of the Schork Report, says refineries in New Jersey and the northeast came through the storm relatively unscathed.
"Refineries should have no problem getting ramped up faster than what was assumed just a few days ago," Schork said in an interview with CNBC.
Schork says market action does not suggest there will be any significant supply interruption like California experienced. In fact, he says prices in the futures market have been surprising for those who closely follow the sector.
"They moved a little higher at the end of last week but there are now actually moving lower," he said.
Pleasant surprise
This is a surprise, since refining capacity in the northeast has been in decline for the last two years. While some areas of the country have ample stockpiles, gasoline supplies have remained tight in the northeast, leading to prices that are higher than most areas of the country.
According to the AAA Fuel Gauge Survey, the statewide average price of self-serve regular is only slightly higher in New York today than it was yesterday, rising from $3.928 to $3.931. In New Jersey the average price is up from $3.547 yesterday -- to $3.551 today. Nationwide, the average price declined about a penny a gallon in that time.
Falling demand
Perhaps one reason prices have failed to respond to the storm is the lack of demand. Many consumers who are normally in their cars on a weekday are staying home today. Many businesses are shut down, requiring fewer trucks on the road.
While that situation will change in the days and weeks ahead, Schork sees little threat that gasoline prices will suddenly escalate.
"For consumers, it's going to translate into better prices in the weeks ahead," he predicted.
---