Compare Reviews for Office Furniture Online
There's a lot to consider when shopping for new office furniture. From setting an office vibe to helping employee productivity, your office furniture says a lot about your business. This Buyers Guide will help you get the best furniture for your business.
Before you start shopping, ask yourself what furniture you need, how employees will use it, how much you have to spend and the other questions we outline below. Then compare brands and read reviews to get the best office furniture for your business.
Top 10 Best Rated Office Furniture Online

Read 508 Reviews

Hayneedle is a leading online home furnishings retailer. It has decor and furniture for every area of a home. Headquartered in Omaha, Nebraska, Hayneedle sells products from over 3,000 brands, including their own in-house designs.

Read 3987 Reviews

From its humble beginnings in 2002, Wayfair has become a one-stop shop for home furnishings and décor. Wayfair and its brands like AllModern and DwellStudio offer over seven million products from over 7,000 suppliers. Find out more

Read 1765 Reviews

Cymax Stores USA is an online furniture company founded in 2004. The company specializes in home furnishings including products available for bedrooms, offices, outdoor spaces, living rooms, kitchens, bathrooms, and more.

Read 51 Reviews

West Elm sells home and office furniture and decor. It offers Fair Trade Certified™ products made from sustainable materials. It was founded in 2002 in Brooklyn and is a subsidiary of William-Sonoma.

Read 669 Reviews

Office Depot is an office supply retailer that was founded over 30 years ago. It combined with OfficeMax in 2013 and today has close to 2,000 locations. Office Depot sells a variety of office supplies and office furniture.

Read Expert Review
Be the first one to rate this company

Herman Miller has been in the furniture industry for over 100 years. The company offers high end home and office furniture to improve efficiency and make spaces more appealing. Products are sold online and by authorized dealers.

Read Expert Review
Be the first one to rate this company

Urban Office Interiors specializes in designing and furnishing offices with a contemporary aesthetic style. It sells a variety of office furniture. You must contact the company for pricing or to make a purchase.

Read Expert Review
Be the first one to rate this company

Humanscale makes furniture for offices and healthcare providers. The company focuses design around ergonomics and uses sustainable practices in supply chain management and manufacturing. Order online or through a distributor.

Read Expert Review
Be the first one to rate this company

Steelcase makes furniture for workplaces in offices, schools and healthcare providers. Most designs have a modern look. Products are available from authorized retailers and the online Steelcase store.

Read Expert Review
Be the first one to rate this company

Knoll sells home and office furniture under several brand names like HOLLY HUNT, FilzFelt and more. All furniture from the company has a modern design aesthetic. You can buy Knoll furniture online or through an authorized dealer.
Thank you, you have successfully subscribed to our newsletter!
Enjoy reading our tips and recommendations.
Unsubscribe easily whenever you want

Jami Barnett, Ph.D.
ConsumerAffairs Research Team
View Profile
Jami Barnett, Ph.D., is an experienced researcher, and she believes consumers have a right to clear and honest information about products. In her role at ConsumerAffairs, she thoroughly researches products and companies by interviewing experts, reviewing research studies, reading governmental regulations and investigating customer service responses. Her work gives consumers the information they need to make smart purchasing decisions.
Common questions about office furniture
What determines the price of office furniture?
Office furniture is a big investment. When you're shopping, several factors determine how much you'll pay for desks, chairs, tables, couches and other office furniture.
Brand: Items from name-brand stores and designers cost more than generic, less popular brands. If you're concerned about brand, be prepared to pay for the name. After all, a name-brand company's reputation is usually based on years of making quality products and providing good customer service.
Materials: The furniture's material impacts how much a piece of furniture costs. A solid wood desk will probably cost more than a metal desk with a laminate top.
Order size: Many office furniture retailers give you a discount if you order a lot of furniture from them. If you're buying furniture for a whole office, ask about a bulk order discount.
Quality: Furniture made with quality parts that are built to last will cost more than cheaply made furniture. Ask about the company's warranty policies to get an idea of how long their products will last.
What style of office furniture should I buy?
Your office's furniture reflects your company's culture to employees and clients. Think about what message you want your furniture to send to people in your office.
Traditional: Traditional office furniture, like oak desks and big leather chairs, presents a conservative or traditional mood. If you want to reflect a serious tone, go for a traditional style of office furniture.
Standard: Standard office furniture includes metal desks, basic office chairs and simple tables. This kind of furniture is probably the most affordable and the most readily available if you're looking to buy used office furniture. If you want to save some money or if clients will rarely visit your office, this style is probably best.
Contemporary: Contemporary office furniture is designed to look cool and modern. It's usually available in bright colors, like lime green, and might come in unique shapes. If you want to convey a young, fresh vibe, look at contemporary styles of office furniture.
Can office furniture have health benefits?
Office jobs involve a lot of sitting and often encourage a sedentary lifestyle. Office furniture that encourages movement and other active choices can help keep employees healthy. These pieces cost more, but they'll attract employees. They might also lower your health insurance premiums by making employees more health-conscious.
Standing desks: Desks that move from a sitting height to a standing height encourage people to spend less time sitting. Health experts recommend standing for a couple hours every day at work.
Treadmill desks: Treadmill desks let users walk while remaining stationary at their desks. Some of these desks even require the user to walk to power up their computer.
Nap pods: Nap pods are enclosed, reclining chairs. Employees can use these to take short power naps, which boosts productivity and prevents fatigue when they're working long hours.
Ergonomic options: A lot of office furniture is designed to encourage good posture, reducing strain on muscles and joints. Because employees are less likely to injure themselves or develop a health problem from bad posture, they're less likely to miss work, which is good for the company. Nearly every piece of office furniture can have an ergonomic design.
Should I buy new office furniture?
When it's time to replace the furniture in your office, you'll have several options. You can buy new or used office furniture, or you can lease it. Each option has some perks.
New: If you get new furniture, you can decorate your office with the latest trends. You might also qualify for a tax break related to the expense.
Used: Buying used office furniture can save you money. It still counts as a business purchase, so you could qualify for a tax deduction based on the cost.
Leased: Some companies let you lease office furniture. This can help you get new, modern-looking furniture with less upfront cost.
What else should I think about when buying office furniture?
You'll have office furniture for years to come, and it can be pricy, so there's a lot to consider before making the purchase. Don't forget some of these details when you're shopping for new desks, tables, chairs and other office furnishings.
Warranty: Most office furniture comes with a warranty. Choose products with a warranty that lasts at least five years to ensure you're buying quality pieces.
Assembly: Consider how you'll have furniture assembled if you order it online. Ask if the company has local employees who can come to your office to assemble it or if they can recommend someone. If not, you may be able to hire someone to help. You can usually find independent laborers on online classified boards.
Area type and purpose: Before buying furniture, think about how you want your employees to use it. Do you want them to collaborate? Have meetings involving more than one team? Feel like they have easy access to managers and executives? Scroll down to read more about shopping for different areas and purposes.
Office size: The size of your office and how much furniture you need will play a big role in choosing where to shop. Scroll down to read about considering your office size when shopping.
Shop office furniture by area type and purpose
Quiet spaces
If you expect your employees to work independently and quietly, you need to ensure they have the space to do so. If your office floor plan doesn't include individual offices, then you'll need to buy acoustic panels or walls. If you do have individual offices, you'll need to add extra chairs for guests.
Collaborative work zones
If you want people to collaborate and work together, you'll need to buy furniture that allows for that. If you have an open office, consider bench desks, which are long tables divided into multiple work stations. Get extra tables where employees who don't sit together can go to work on projects that involve more than one team. Buying extra tables is an especially good choice if your current floor plan isn't open and employees are forced to work in individual offices most of the time.
Areas for phone calls
It can be difficult to make phone calls in an open office setting. If you have employees who spend a lot of time on the phone, invest in acoustic panels for some areas or designated phone call areas. Some office furniture companies make phone booths to go in offices that give employees a place to talk to suppliers, partners, clients, prospects or anyone else without being interrupted.
Lounge-work combo areas
Many companies are putting in couches and other lounge seating in areas designed for working, as opposed to breakrooms or employee lounges. These areas let employees sit somewhere other than their desks to get work done, which gives them a change of scenery.
Reception
Consider how you want people to feel when they walk in your office for the first time. Choose furniture for your reception area that helps people feel welcome.
Conference rooms
If you want to encourage large meetings that involve several teams, provide large tables with plenty of chairs in conference rooms. Adding whiteboards can encourage creativity and help people illustrate their ideas to one another.
Executive offices
Your executives' offices say a lot about the leadership of the company. Big, imposing desks may make a CEO or other exec seem more authoritative while glass walls and an area for sitting around a smaller table can make the leadership seem more transparent. Choose office furniture that matches the executive team's leadership style.
Shop office furniture by office size
Large offices
If you work for a large company that's relocating or redecorating, you'll probably need to buy a lot of furniture. Look for a company that is accustomed to handling large orders. Some businesses may even give you a discount for a bulk order of the same style of chairs or desks. Think about how furniture will ship and how you'll get pre-assembled pieces into your building.
Home offices
Whether you work from home or just like having an office space in your house for tasks like paying bills, home office furniture helps create the perfect work space in your house. You'll be able to find what you need at many traditional furniture stores. If you're looking for ergonomic options, large file cabinets or other more professional pieces, look for an office furniture supplier that caters to many different kinds of customers.
Small offices
If your business is small, you can potentially shop at both suppliers that usually work with large companies and traditional furniture stores that often sell furniture for the home and home offices. If possible, get feedback from your employees about what furniture would make it easier for them to do their jobs. You may be more limited on space or have a smaller budget, so shopping around first can help you get the most out of your investment.
Contemporary offices
Many offices are transitioning to open office floor plans designed to encourage collaboration and decrease the hierarchical structure associated with individual offices. If you're shopping for a company that wants a trendy, contemporary feel, look for a retailer who designs with the style in mind.
Office furniture expert reviews

Herman Miller sells furniture for offices, hospitals and educational institutions as well as home furnishings. You can buy products from authorized dealers and the company's online store. If you're making a purchase for your home office or a smaller company, you can usually order online. The company recommends you contact a dealer for larger orders.
Warranty: Herman Miller products come with an extensive warranty. The warranty covers all parts of the item, and the company pays for the labor needed to repair it. When shopping online, the web page will tell you how long the warranty on each product lasts.
Replacement parts: You can find many replacement parts at the Herman Miller online store. This makes it easy to repair your purchase if it breaks after the warranty has expired or fix an item that you buy used.
Returns: Furniture bought from the online store is eligible for a return for 30 days. If you don't like an item, simply return it for a full refund.
Fabric swatches: Herman Miller will send you free fabric swatches for all their products. This will help you ensure that you like the color and texture of an item before you make a purchase. Use the Contact Us option on the company's website to request a sample.
Live OS: Herman Miller's Live OS product is an app that syncs with cloud-connected furniture in your office. It can track how often employees use different spaces, track preferences for adjustable furniture, remind employees to move when they've been sedentary for too long and more.
Best for: large offices, small offices, home offices and contemporary offices.

Urban Office Interiors designs office spaces and sells office furniture. The company specializes in modern, contemporary designs. They have several options to make your open-concept office better for both collaborative and individual work. The company is headquartered in London, but it works with clients around the world.
Financing: Urban Office Interiors works with lenders to allow you to finance furniture from them. You can finance a purchase or lease the furniture.
Acoustic control: Urban Office Interiors sells several products that reduce noise. It has acoustic panels and screens to control the sound in your office.
Phone booths: If you have an open concept office, employees might find it difficult to find a quiet place to make a phone call. Urban Office sells glass and acoustic phone booths to give your employees a quiet, private space for calls.
Showroom: Urban Office has several showrooms in the United Kingdom, where the company is based. You can visit a showroom to see their products in person.
Social media: Urban Office is active on Facebook and Twitter. The company often posts images of well-designed offices, and following it on social media can give you good ideas for decorating your company's office.
Best for: contemporary offices.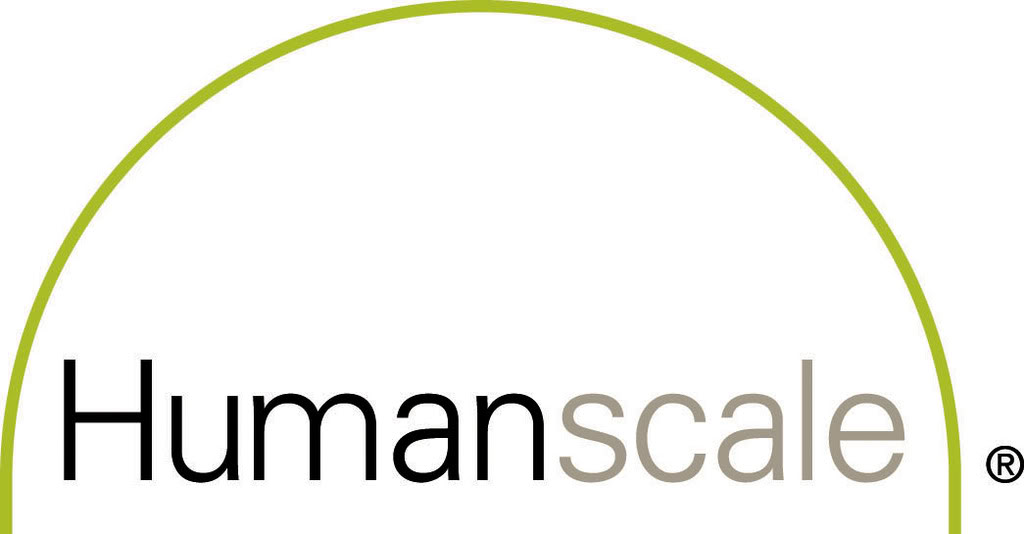 Humanscale sells office furniture and accessories designed to make workstations more ergonomic. The company works to have a sustainable supply chain and to use environmentally-friendly manufacturing processes. Humanscale has been in business since 1983 and is headquartered in New York City.
Ergonomic design: All of Humanscale's products are designed to make your desk more ergonomic. Ergonomic design offers health benefits and increased productivity.
Consulting services: If your company wants to improve the ergonomics of its offices, Humanscale can help. The company has a consulting service to help you find cost-effective strategies for implementing changes.
Resources: Humanscale's website has a variety of resources for decision makers and office designers. The company's whitepaper, "Return on Investment for Ergonomic Interventions," will be useful if you're trying to decide whether ergonomic office furniture is right for your office.
Healthcare industry products: Humanscale makes products and furniture specifically for doctors' offices, hospitals and other healthcare providers. Products include cabinets, mobile carts and more.
Website design: The Humanscale website is easy to browse. You can easily find the types of products it offers, read about those products and request additional information if necessary. The site lists prices for products too, making it easy to see if something fits into your budget.
Best for: small offices, large offices, home offices and healthcare providers.

Steelcase makes office furniture and furniture for schools and healthcare providers. The company focuses on using design to foster creativity and inspiration. You can order their products from the Steelcase online store or purchase them through an authorized retailer. Steelcase has been in business since 1912 and is headquartered in Grand Rapids, Michigan.
Research and inspiration: Steelcase's website has a lot of photos of offices, classrooms and hospitals. If you're looking for ideas about how to design your workspace, these photos can help inspire you. The site also features a research section with informative articles about workspace design.
Warranty: All Steelcase items come with warranties. The terms and length vary by product; find details about specific warranties on the company's website.
Fabric options: The Steelcase website allows you to browse all available finishes and fabric options easily. You can order fabric samples to make sure you like them before you place an order.
Personalized account: You can create an online account on the Steelcase website to save ideas and products. Use your account to keep track of products you like and order fabric samples.
Healthcare office furniture: Steelcase makes a variety of furniture for healthcare providers and hospitals. The company designs its healthcare furniture to make patients feel more comfortable while waiting or speaking to providers.
Best for: contemporary offices, small offices, large offices and healthcare providers.

Knoll operates several brands of office and home furniture, including KnollStudio, HOLLY HUNT, Spinneybeck and more. You can buy products online or at dealers located throughout North America. Knoll was established in 1938; the owner wanted to bring modern designs from Europe to America. All the company's brands continue to follow a modern style.
Modern design: Knoll's furniture has a modern design aesthetic. If you're looking for a contemporary office style, Knoll will likely have options you like.
Warranties: All Knoll products come with a warranty that reflects the items' durability. The terms of the warranty vary by brand and the type of product. Visit the company's website to see full details.
Fabric samples: You can order free fabric swatches and other samples to decide whether you like a color or texture before making a purchase. Click "Request a sample" on the product page for the item you're considering on Knoll's website.
Showrooms and dealers: Knoll has showrooms in 15 major cities in the United States, including Dallas, New York, Miami and more. There are also dealers throughout North America. Visit the website to find the showroom or dealer nearest you.
Inspiration: Visit the Inspiration section of the Knoll website to get design ideas. It includes pictures and articles to help you think about the aesthetic you want.
Best for: home offices, small offices and contemporary offices.

OfficeFurniture.com sells desks, chairs, cabinets, cubicles and more from a wide variety of manufacturers. You can browse and shop online. If you're placing a large order, you can request a quote first. The company is part of National Business Furniture company and is headquartered in Milwaukee.
Price match: If you buy something from OfficeFurniture.com and then find a lower price on the item somewhere else within 60 days, the company will refund the difference in price.
Samples: To make sure your new items will match your office's color palette, you can order a free fabric swatch for products from OfficeFurniture.com. Request swatches from the individual product page.
Warranty: OfficeFurniture.com guarantees all products it sells will last for nine years. The warranty promises that all products will function as they're supposed to for that time period. There are a few exceptions on certain types of orders. See the company's website for terms and conditions.
Sales and discounts: OfficeFurniture.com has a section you can browse that only includes items on sale. You'll also earn a discount when you sign up for the company's email list.
Blog: OfficeFurniture.com features a blog that regularly posts articles about office design trends, staying organized in the office and more. These articles can help you when you're planning an office redesign, even if you don't plan to buy from OfficeFurniture.com.
Best for: large offices and small offices.

HON manufactures and sells a wide variety of office furniture, including desks, chairs, storage and file cabinets, tables and more. You can shop for HON office furniture online from one of the company's partners or a local dealer. HON's website lists partner websites and local dealers. The company has been in business since 1944 and is headquartered in Muscatine, Iowa.
Warranty: Many HON products are covered by a lifetime warranty. The company promises these items will remain free from defects in materials and workmanship for the life of the product. Everything not covered by a lifetime warranty is covered by a 12-, 10- or five-year warranty. See the website for specifics about each product.
Chair Chooser: HON's website has a Chair Chooser tool that can help you pick out the right office chair for yourself, your employees or office visitors. Answer a few simple questions about where and how the chair will be used, and HON will give you a recommendation.
Chair design tool: You can customize many of the chairs HON sells and use its Product Configurator Tool to see what they would look like with different colors or finishes. The tool also shows you how each selection impacts the price.
American manufacturing: HON's manufactures and assembles office furniture in the United States. The company's headquarters are in Muscatine, Iowa, and it has manufacturing and distribution locations in Iowa and Georgia.
Sustainability: HON is working to reduce the production of greenhouse gases related to its manufacturing. It has adopted greener practices in its design, manufacturing processes and facility management.
Best for: small offices, large offices and contemporary offices.
Disclaimer
Information in this guide is general in nature and is intended for informational purposes only; it is not legal, health, investment or tax advice. ConsumerAffairs.com makes no representation as to the accuracy of the information provided and assumes no liability for any damages or loss arising from its use.
11 – 12 Best Rated Office Furniture Online

Read Expert Review
Be the first one to rate this company

OfficeFurniture.com sells all types of office furniture from many different brands. Order furniture directly from the site or request quotes on large orders online. It is a part of the National Business Furniture company.

Read Expert Review
Be the first one to rate this company

HON makes office furniture to meet most companies' needs. You can buy its products online or through an authorized retailer. The company makes its office furniture in the United States and strives to use sustainable practices.