Previously, lenders were not required to even talk to surviving family members
09/30/2016
|
ConsumerAffairs

By Mark Huffman
Mark Huffman has been a consumer news reporter for ConsumerAffairs ... Read Full Bio→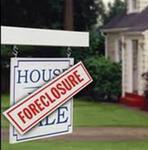 The U.S. foreclosure crisis has thankfully passed, but foreclosures still occur. In California, fewer will now occur because the homeowner has died.
California Governor Jerry Brown this week signed a law that sponsors say will protect survivors from unnecessary foreclosures. The Homeowner Survivor Bill of Rights (SBOR) will stop lenders from foreclosing on widows, widowers, and other relatives of someone who has died and is not listed on the mortgage.
Previously, the Cali...
More
Much of the money will go to consumers who lose their homes to foreclosure
02/05/2016
|
ConsumerAffairs

By James R. Hood
ConsumerAffairs' founder and former editor, Jim Hood formerly headed Associated ... Read Full Bio→

HSBC Bank will be paying $470 million to settle charges that it mishandled mortgage origination, servicing, and foreclosure duties, with much of the money going to consumers who lost their homes or suffered other adverse outcomes because of HSBC's actions.
The agreement was reached by a joint federal-state task force including the U.S. Justice Department, the Department of Housing and Urban Development (HUD), and the Consumer Financial Protection Bureau, along with 49 st...
More
Sort By