Consumer Complaints and Reviews

I always eat maple brown sugar oatmeal for breakfast. I bought some on 4/4/17 in Port Charlotte FL at Super Walmart on Murdock Circle. I made a bowl and it tasted like maple banana. I thought maybe my taste buds were off so I made another bowl. Same banana taste. I dislike banana very much. I made my 14 year old son some he tasted banana too. So I'm a little upset I wasted my money on oatmeal I can't even enjoy. I wondering if all the boxes taste like banana.



I never personally had an issue eating the apple oatmeal before, it was one of my favorites. However, it is clear to me this company has a major maggot infestation where they produce their oatmeal products and have been neglecting this issue for SEVERAL years. This is unacceptable, the FDA needs to shut this company down for good.

I got a tube of old fashioned oatmeal a week or so ago. It's something I normally eat in the morning when I'm looking for something filling or I'm not feeling well. However this time the purpose was to learn how to make my favorite cookies – oatmeal raisin. My grandmother was showing me her recipe which calls for premeasured separated ingredients to decrease mess. I had everything put in separate bowls but had the raisins on top of the oatmeal in its own bowl. While mixing the dry powdered ingredients in with the soft ingredients my grandma gets my attention saying "What's that?" I look over and there are maggots is what it looked like to me but go with her because age. She said meal worms. But they had swarmed to the top of the bowl the top of the raisins. I got the chills up my spine so bad it looked like a mini seizure apparently. It was grotesque.
Bunch of tan colored bugs folding themselves in half around raisins where with the color variations between the bugs and the raisins you could see a bunch of them. I got on here to see if it was just my luck but with all these reviews. This is a problem and it's just taken away my least expensive and favorite breakfast away because I am never buying your product again. That's disgusting. I'm pissed. I wish I had taken a pic but I went and smoked and grandma threw it out. Can't blame her. Who would want that ** in their home. Eww...
How do I know I can trust these reviews about Quaker Oats?
791,307 reviews on ConsumerAffairs are verified.
We require contact information to ensure our reviewers are real.
We use intelligent software that helps us maintain the integrity of reviews.
Our moderators read all reviews to verify quality and helpfulness.
For more information about reviews on ConsumerAffairs.com please visit our FAQ.

The first couple of packets in the box tasted normal, but every time I've tried to make it since then (3-4 times), it tastes and smells exactly like soap. Just taking a single tiny test bite leaves a terrible after taste that is very difficult to get rid of. Please fix this Quaker!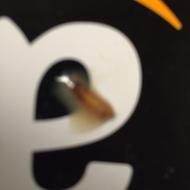 My daughter has been sick for the last week. Today was the first day in a while she had an appetite. I made her Quaker Dino oatmeal as it was the only thing she had any interest in. She took one bite and found a mealworm in her oats. :( She cried her eyes out and hasn't ate since. Ugh I'm so mad. Definitely will not be buying anymore!

I was about to eat my oatmeal until I thought it was a grain on the side of the lid of my cup - behold it was a worm. Ewww please let me have my money back. Quaker Oats you forever traumatized me for life. Never buying your products EVER!!!

I bought a bag of plain Quaker Oatmeal on October 2 from Walmart and when I opened the bag yesterday (Oct. 14) to make oatmeal for breakfast, out flew bugs that looked like tiny moths. When I looked into the bag the product was moving with little bugs... Disgusting. What is wrong with product?

Quaker Real Medleys Cherry Almond Pecan Multigrain Cereal. Very difficult to eat. The dried cherries are way too hard even after setting in milk for 5 minutes. I thought that I was going to lose a gold crown while chomping down on them. You need hyena jaws to chew it. For those with false teeth it's game over. This product needs to cease production and recalled from all retailers. I'm taking it back to the grocery store and demanding a refund!

We as consumer look upon brand to get good quality by paying a hefty price. But after that also, if consumer gets a product with live insects in it and if something happens, who is responsible for that. On Sep 10, 2016, I shopped at Reliance fresh, Shimpoli, Borivali west. I bought Quaker Oats 1.5 kg with mfg date 29 June, 2016. When it was unpacked, to my horror I saw the oats with live insects. I have been using quaker oats and give it to my child as morning breakfast. But from now, I can't believe on even the brand names. You have ruined it. I have been recommending Quaker to many of my friends but now its difficult to even say something.


I live with my mother and my two younger siblings. We buy granola bars often, usually the Quaker chew bars in chocolate chip, s'mores and rocky road flavors. My mom works and I go to school, so my siblings go to daycare and we were both very upset and shocked when their daycare lady found maggots in my brother's granola bar. Since then we've found one other bar with maggots in it. It's extremely disturbing. I'm also upset that they've decided to send us coupons for this. It's outrageous! My brother ate most of the granola bar.
I'm glad they're taking action and wanting to make sure this doesn't happen again (but clearly it has because other reviews show so) but coupons aren't going to win back my trust. No, I'd rather not buy these products again. It's not like I enjoy having to check over every single granola bar we give my siblings, both my mother and I have become paranoid over this, because it's not us eating them - it's a 5 year old and an 8 year old. We bought these granola bars pretty recently as well. Snacks for the week for 2 kids goes fairly quickly so there's no way it was expired. Very upset, it looks like we'll have to find a new brand of granola bars.

I experienced the same thing as many of the consumers who wrote their reviews here. I found maggots in my oatmeal that I purchased in the large Quaker Old Fashioned oats tube and I found live meal worms in the Quaker Quick-Cooking grits. I will not be purchasing these products again and will either mill my own oats after buying the whole oat groats (it is very easy to do with a small home mill!), or I will buy another brand of oats that I trust. Quaker must know about this problem and should do something to address it. This is horrible!

I have contacted Quaker and I am currently waiting for a response. Generally I like their oatmeal and I have never had a problem, but recently I opened a new box of Fruit and Cream Instant Oatmeal (Peaches and Cream flavor) and I don't even know how to explain how it smelled or what it looked like. I just know it smelled really bad and maybe it looked like really really old dirt. Package says use before Sept. 07 16 so it should have been alright but as you can see this is not ok. I no longer have my receipt as I bought this a couple of months ago. I like to buy in large quantities since I have a family of guys.

Quaker Oats' oatmeal has always been a healthy and delicious food for me, especially for breakfast. I prefer the traditional quick cooking variety which you boil in water for a few minutes to the instant oats variety which you just add hot water to, mix, and then it's ready to consume. I like the former's taste better, so this offsets the convenience to be derived from the latter. However, since oatmeal tastes good with milk/cream and some sugar, it can sometimes be a problem and cause stomach upset for lactose-intolerant people when the milk is added. But those who are not too sensitive to dairy products can enjoy the aroma, taste, and the warm feeling in the stomach of a bowl of freshly cooked oatmeal made creamier with milk.
Oatmeal cookies are great snack items too. They come in different flavors. I like the Apple Cinnamon, Raisin, and Chocolate Chip oatmeal cookies. They're very handy to bring when you're traveling and going off on adventures, such as mountain climbing or swimming in the beach, because they're small and light in weight, but can assuage hunger pangs and provide nutrients.

Quaker Oatmeal Squares brown sugar cereal has hairs and some type of fiber material inside the cereal. Was from Kroger store within the past 3 weeks. I got extremely ill vomiting and diarrhea.

I've always been a fan of Quaker Oats. It is a very good fiber-rich breakfast meal alternative especially when I'm in a rush. It is easy to prepare, and it gives a good feeling of fullness even in just a few heaps. No fuss, no muss. Also, I use Quaker oats for cooking and baking. There are lots of recipes we can use it for. :). Sometimes, I even use it to prepare some breading mixture for fried chicken (which my daughter loves) if I run out of flour, bread crumbs or instant breading mixture.
Every time I go to the supermarket, I scavenge the cereals aisle for different flavors such as fruits and nuts, chocolate, chocolate & milk, banana honey, etc. The fruits and nuts is our new favorite. Oh, and BTW, they also have cookies and drinks to choose from. When it comes to the price, it is just right. It is more expensive than other local brands but, after all, we get what we pay for. I see lots of bad reviews focusing on insects and bugs found in a pack. I'm sorry for them, but fortunately, I've never experienced such a thing. Additionally, what I do is to make sure what I purchase are not expired, and then I transfer the contents to a clear glass jar after buying them to be able to check on them from time to time. Cheers good ol' Mr. Quaker!

When I was a little girl, I've always enjoyed eating plain Quaker Oats served warm with condensed milk. It was my snack every time I'd watch movies on TV. Now, even as an adult, I still enjoy eating Quaker Oats and I like how they've added a variety of flavors to choose from. I've tried their other flavors and they're yummy! But plain oatmeal still tastes great to me. Sometimes, I eat my flavored oatmeal with cold milk and it's good as dessert for me.

Quaker Oats have been the brand my mom has been buying when we were still kids. But nowadays, many cheaper brands were coming out, which are as good as Quaker having similar nutrient content and having several unique flavors. So we're now buying these less expensive brands instead. Preparation and cooking comparison with Quaker? No big deal. I saw this Quaker oatmeal bars at the grocery and tried it. It's healthy because of its ingredients, chewy and portable but still it's an expensive little snack with cost enough to buy me water and a sandwich.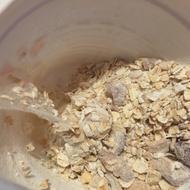 Yesterday morning, I went to have oatmeal, saw the instant one next to my box, and thought I would have it, instead. As I walked to the water, I began to open it, glanced at it, before adding water, and found webs. As I looked and turned it, something flew out. It is filled with clump webs, and what is seen in the photo. Pretty nasty. Plus weird. Apple Cranberry Instant Oatmeal.

I'm satisfied with Quaker Oats... I got full immediately when I eat Quaker Oats. My fullness also lasts long... it takes long time for me to become hungry again after I eat Quaker Oats.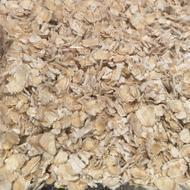 My daughter started eating this oatmeal for the first time and I just found out that there are maggots, worms, just little creatures. I also found out that they are in rice, flour and cereal too! They should ban this crap from the US and everywhere else. We all have proof too. Just search it up. How I found it the bugs? I was pouring the package into my daughter's bowl. Once she finished eating, she looked at the empty package and found grain weevils (the properly used name) in the package. I also tried it. It feels so weird to know that they are inside your guts and stomach. Eww! Does Quakers really think that we can all be 'healthy' with bugs and disgusting insects? (Even if the grain weevils give 6.7 grams of protein).

I have been eating Quaker Oats since I can't remember when. I love that it's healthy and good for the body especially for people like me who is very acidic. It has a lot of benefits. I've tried different flavors. The regular one. The chocolate. The banana honey. All of the taste delicious, especially the banana honey. I love it. When I went to the grocery one time and was looking through different oats, I noticed that Quaker had a new flavor - Arroz Caldo. It really got my attention and interest because I love arroz caldo. So I immediately got one pack.
The next day, I tried it. It smells so good like real arroz caldo. Then I tasted it. IT WAS AWFUL. I didn't like it. The smell was great but the taste is bad. It doesn't taste like arroz caldo. It's kinda weird smelling arroz caldo and not tasting one. But since I already bought an entire pack, I had no choice but to eat them all. Sad. I said to myself that I won't be buying the arroz caldo flavor anymore. Lesson learned.

First of all, I am sorry that my English are very bad. I bought 6 pack of Quaker oatmeal quick cook @ 800g three days ago, and this morning when I wanted to prepare breakfast before going to college, I took one pack of it and began to open it. Initially the inside looks normal, there is nothing strange. But that all changed when I was pouring oats into a bowl. At the moment, I saw a sticky fine fibers resemble spider webs but it was not. Because I was curious, I tried to observe it and at that moment I felt disgusted because I saw many maggots and bugs crawling in it. I am immediately check the expiration date on the packaging, it can still be used until the year 2018. Crazy! I checked the other five packs and the result is the same! I throw them all into the trash and new problems came again, what should I eat for this month?! :'(

After I measured out my ingredients and combined them all into one bowl, I turned away for a moment to cut my butter. Once I returned to my bowl of mixed ingredients I looked down and it was infested with weevils. I began to panic as I was grossed out and began to check all of my groceries. I started with the flour because that's the only place I've ever heard of weevils being. But along with my sugars, chocolate morsels and marshmallows, I keep my flour in air tight containers. Sift, sift, no weevils.
Oh goodness! I check all the other ingredients and of course it was the last one I checked, probably because it was the last one I expected. There they were. In my Quaker Oats. A full canister of infested oatmeal. So along with my greenbacks I poured it down the disposal, cringed a few more times thinking there were weevils crawling on me, and Sat tucked in the shower as I cried about all my morning breakfast bars I won't have this week. I'm considering looking for a new brand. It's just that I've used Quaker Oats since I were grass high and I don't like to see it go out like this.


I woke up this morning as a normal day came out of bed and got breakfast (Quaker Oats) but when I got it out of the box and open the package I knew right away that something was wrong. I found these little red and brown bugs on my oatmeal... I almost threw up because I was almost going to eat that eww! Anyway I did a little research because I've been eating this brand of oats for as long as I could remember and found out that these bugs are called ''Granary weevil''. They happen to be in a lot of grain and rice brands AND THEY ARE NOT POISONOUS if you accidentally ate one but on one website they wrote that the weevil can give you 6.7 grams of protein. But I still think this is very gross!

I was making Quaker oatmeal for myself and my elderly mother and measured the oats into a one cup container - the container was brown plastic. When I poured the contents into the bowl, I noticed about 1/4 cup of a brown powdery substance floating in the water before stirring. It smelled strange and sour. I dumped it and washed the measuring cup - thinking it might have been chicken bullion that was still in the container. I made a new batch and same thing. I emptied the oatmeal container (which was just purchased) into a clear bowl and the thing was full of the brown powder - there was a huge pile of it on the bottom of the paper container. It was really disgusting and foul. I can only guess that it is some sort of insect remains. Just horrible. I feel sick.

I sooo love Quaker Oats especially the chocolate and banana & honey flavors. I always eat this when I'm hungry and it helped me a lot to have a healthy body. It tastes really, really, really good.
Quaker Oats Company Profile
Company Name:

Quaker Oats

Website:

http://www.quakeroats.com/