Consumer Complaints and Reviews

About nine months ago I signed up for HelloFresh, one of quite a few companies currently sending out boxes of ingredients for cooking fresh home-cooked meals. As a single person, I was a little concerned that the food would go to waste, as the smallest plan they offer is 3 meals for 2 people at between $59 (Vegetarian plan, which includes dairy and egg items along with a good variety of vegan style dishes) and $69 ("classic" with a variety of meat, poultry, seafood, shellfish, and other ingredients). I was quite happy with the service and remain convinced that they are the best choice for variety and quality for the price. The meals are well balanced, portion control is appropriate, recipes are easy to slightly difficult (mostly easy) and the longest stated time for a recipe I've received was 50 minutes.
One thing that HelloFresh has done quite well is in packaging: All ingredients come sorted into lightweight recycled/recyclable cardboard boxes labeled so that you know where everything goes. Herbs are in clamshell cases (which DOES matter), eggs in a recycled cardboard "nest", etc. The items that need that extra cold are under ice at the bottom of the box, with a cardboard layer to keep the upper "compartment" from cold damage, and they use the thermal bubble wrap bags that other ingredient services also use. (All the companies I used protect the meats and other cold-needing groceries in the same way, and one company, Green Chef, uses recycled materials in their insulation, which seems to be a little less protection than the silver thermal bubble wrap bag.)
The point is that with the addition of the separating boxes, with HelloFresh the food is secure and seldom damaged (exceptions a couple of times but nothing completely ruined... and the damage was obviously done in transit or in one instance when a box apparently got TOO cold in a hard freeze). This extra packaging might seem like waste but it protects the food much better than the other services I've used, so that things don't shift around as much as they would packed loose together, so it's worth the little extra to the recycling bin on garbage day. By comparison, Blue Apron, who I have used twice, puts most of the ingredients (except fragile items like eggs) loose in the box, as does Home Chef and Green Chef, which has led to crushed herbs and greens that began to rot before I could use them.
Delivery is the only area where I had initial issues: Despite the note "ring buzzer; leave inside" the boxes were left at the front of the building. Had similar issues with deliveries from the other companies and figured out why: The delivery service that they use services a large number of residents in just the condo where I live, and in order to do it "on time" I know that at least one of the drivers enters in the deliveries as "delivered" before ever arriving at the condo. Caught him red handed one Sunday morning as he drove up 30 minutes AFTER the stated delivery time. And they apparently aren't given time to ring each address to be sure the boxes get inside. So it's the delivery service policy... Locally they use LaserShip who are notorious for never ringing and dropping boxes at a near run. But fortunately, our condo residents are kind enough to bring boxes off the pavement inside, so I have never lost a box.
The upshot of all this narrative is that HelloFresh is my favorite with good variety in recipes, good choices for each week's box, flexible plans, and good packaging. Blue Apron comes in second, and Home Chef would be great if I needed huge portions. Green Chef was disappointing because of the damaged greens (and with the Vegetarian menu, most everything in the box was greens), and the flavor profiles weren't as nice as HelloFresh or Blue Apron. I did like Green Chef's concept, all organic produce and much of it from Colorado's agricultural riches... but the concept and the food didn't quite match up.
Value for money, good food fixed at home... fewer trips to the grocery store, and very, very little waste from buying too much of any meal ingredient... all you need is cooking oil, butter (which they sometimes send anyway), salt and pepper. One last thing: For years I "cooked like a bachelor" so I did not have much cooking equipment at home when I started using HelloFresh. I invested in 2 good Scanpan frying pans and a good chef's knife and got a really good half-sheet size baking sheet for roasting (which you will do a LOT of with any of these services), and a couple heatproof cooking spatulas, and a good wood cutting board, all of which have made the experience easier. It really is a joy to feed myself and wind down preparing dinner after work.

I used HelloFresh one time and determined it was not a great fit for our family. I felt like it was overpriced for the portion size. I suspended my service instantly with them. A few weeks later they charged my credit card $60 without even letting let me know. This unauthorized transaction is basically stealing my hard earned money from my family! I contacted customer service and they would not refund my money and informed me that I only "Paused" my subscription and it automatically restarts on its own. They are basically putting the blame on me.
This type of thing should be outlined better on their website, but they are more concerned about scamming people out of their money. I finally was able to locate and "deactivate" my account completely. It takes you to around 10 different screens before you can complete it. They also will blow your e-mail up with marketing campaigns. DO NOT GIVE THIS COMPANY YOUR CREDIT CARD!!! YOU WILL REGRET!!!

I got an initial 50% off box and canceled the day after I received it, well within 5 day cancellation limit. No confirmation email of this, but I didn't think much about it until I get a notification of another week billing of about $60! So I again attempted to cancel, and again it looked like it went through... again no confirmation email. Next day I call customer service and did not get a satisfactory resolution. "We have no history of you canceling, I'm sorry." That was it!! Very frustrated with this company and feel either their software is not working or this is intentional. In any event, you are taking your chances if you sign up with this company. They will charge you for product you don't want. I've now filed a claim with PayPal, so hopefully I will get my money back. About the food - it was OK, nothing that special. It was fresh, I'll give them that, and it came on time.

I moved recently and another HelloFresh customer sent me a promotion invite. I attempted to use it, yet HelloFresh didn't apply the promo and just charged my card. I tried to cancel online, but was charged and sent a box. I tried to cancel online again and it appeared successful, but again was sent a box and charged. Tonight, I received yet another notice that a box was on the way and called the service line. A rep told me that despite my attempts at cancellation, I will not be reimbursed. She explained that because I had not verified my cancellation by checking for a HelloFresh email, it was my fault. So at every touch point with your Hellofresh, the experience has been poor. It's taken 3 attempts and a call to cancel.

I ordered Hello Fresh initially because they were doing a special on first delivery 3 meals for 2 people for only $19.00. Yes please! They sent me rice and shrimp, Panko chicken with baby spinach and the Lucy juicy burger. The ingredients are VERY FRESH! Hello! The rice and shrimp was delicious. I called last night their number to express my happiness in that recipe. Tonight I made the Panko chicken. The baby spinach was very Fresh but the chicken lacked taste/spice. So far, I really like HELLO FRESH! Delivery was no problem. The food is Fresh. Overall: I am ordering again.
How do I know I can trust these reviews about HelloFresh?
743,097 reviews on ConsumerAffairs are verified.
We require contact information to ensure our reviewers are real.
We use intelligent software that helps us maintain the integrity of reviews.
Our moderators read all reviews to verify quality and helpfulness.
For more information about reviews on ConsumerAffairs.com please visit our FAQ.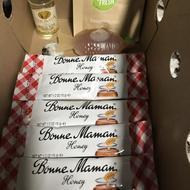 At first, I thought this food delivery was going to change my life! It seemed like such a great idea because I am so busy working full time as well as a full time mom and wife. It's hard to think of meals to cook every night and make it to the grocery store to get all of the ingredients to prepare the meal! So, a friend recommended this service to me and I went with it! The first issue I have is that the meals are supposed to be kid friendly but my kids (2 & 7) ate maybe two out of 16 meals. They were not into all of the different spices and onions and peppers used in preparing most of the meals offered. Their plates laid there untouched most nights. :( Although, my husband and I did enjoy most of the meals, but to say that they are "kid friendly" is not a true statement!
Second, I received a lot of packages with veggies that were NOT fresh. Some came brown (cauliflower, broccoli) with a pungent odor. Some came moldy (moldy garlic), or did not come at all (missing produce) to make the meal! Very upsetting when you are in the middle of cooking dinner and you are missing ingredients that you paid for!!! One meal came with an open meat package! How hard can it be to inspect the meats and produce before packaging rotten produce or open meat packages! I did let the open meat package slide and did not call and complain but with this last delivery, I couldn't stay quiet anymore! (I canceled the service the week prior, so this was the last delivery for us). Then there is the HORRIBLE CUSTOMER SERVICE!!!
I went to make dinner last night and was in the middle of the meal when I went to go grab an ingredient and it was missing!!! And as I started going down the list of the other ingredients, there were even more missing ingredients that were the main part of the meal!!! But, there were nine other ingredients in the box that had nothing to do with the meal that I was preparing! I was fed up! I called customer service and the guy I spoke to was not caring at all! He acted like I was a bother for calling. He then stated that he can credit my account but I told him I canceled my service! He said "Well, when you come back you will have the credit." "We credit food for food and that's all we can do." I then asked if he can just send one additional meal out and he said he could not for whatever reason! Then he started getting defensive towards me! Ugh! So glad I canceled! Do NOT put yourself through this! Save yourself from the nuisance!

Their food is absolutely disgusting. Then to make matters worse they have terrible customer service. The man I spoke to was rude and sounded ghetto, completely unprofessional. Then they put the supervisor on the phone who acts the same way. If I could get them absolutely no stars or negative points I would. It's overpriced, they do not give you any seasonings, so if you just use what they give you the food will be bland. PLEASE the other reviews of people saying their food is good, have to be people who completely cannot cook and they have never tasted good food before. Again do not waste your money, and especially do not put your credit card information on their site. Even if your account says deactivated, they will still charge you. I wish I could show the screenshot to prove my point.

Avoid this company. Website and app make suspending service difficult, as well as termination of the subscription. The recipes are nice, but the quality of the protein is average, and the overall "freshness" of the produce is not that fresh. My strong recommendation is to avoid this company.

I placed order and was promised it would be delivered on a Monday. Order never came. I called to ask about the status of order. Customer service rep only kept saying that he had no idea where the order was. He insisted it was shipped. Since it was a free offer, he said he could not refund me. I agree. But what about making good on your offer? Believe it is a scheme to get you to put credit card info in and hope you won't cancel in time. I cancelled. Still need to verify I have not been charged. See others have been scammed. Not a good thing to take a chance with.

I've read several reviews about delivery issues... I also had a bad delivery experience but it was totally on UPS, not HelloFresh. Delivery instructions from HelloFresh clearly stated Leave At Front Door. However, the UPS delivery driver either didn't read instructions or was too lazy to climb the two flights of stairs to my apartment so he left it with my leasing office (my apartment is in the building right next to the leasing office). I put that delivery note on there because I am never home when the leasing office is open, except on Saturdays. Not a good thing for a Tuesday food delivery. I contacted HelloFresh, they figured out where the box was delivered and promptly gave me a free week and told me how I can follow up with UPS so this doesn't happen again. Great customer service from HelloFresh.

Three separate times I had issues with my box. The final time, no email was sent to me requesting that I check my meals before they shipped. The only email I received was from UPS stating that a package was on the way. I was charged $69. The agent then said that maybe it had gone in my spam or junk folder. (as if that is supposed to be my responsibility to monitor?) It had not. Still, I was only offered a credit to my account and I requested a refund. Their answer? Sorry Charlie. Go to hell Hello Fresh. When are people going to start filing lawsuits over this sort of unauthorized behavior? And when did companies stop giving a ** about their customers?

I've been using the service since December. I get 6 meals per week, so no meal planning worries 3 nights a week for my daughter and I. I typically use the service 1-2 weeks per month. My meals are delivered on Tuesdays. They've never been late or missing. The packaging has been consistently good. Meat is always cold and placed on the bottom of the box in direct contact with cold pack. I've never received anything with broken seals. Vegetables are always fresh. Everything I need is always included. Just need to stock olive oil and butter. The included directions are fantastic. Large, colored print, heavy stock paper. You get a list of ingredients included plus list of equipment needed to make the meal. Step by step instructions are easy to follow.
I've only contacted customer service once in the beginning to ask how to pause delivery right away so I wouldn't get a backlog of food I couldn't use or didn't like. I spoke with a pleasant woman who helped me readily. I've had no subsequent reason to contact customer service. The shipments can be paused for as long as I like. I have little to no trouble managing my deliveries. I select my meals or pause them for as needed. I use the website and not the phone app since I'm in front of the computer all day. The food has been great. A lot of the vegetable side dishes are prepared roasted in the oven. Wish I would've thought to do that a long time ago. The recipes are not what I would normally cook or call traditional but they are close enough that I would call them updated or modernized versions of traditional recipes. The whole process is easy and the food is tasty and healthy.

I received a free trial from a co worker, after receiving my husband and I agreed it wasn't worth the price. I paused the account thinking I wouldn't get charged, a month later I was charged for another box. I called customer service immediately and they were very rude. They send out free boxes every day but couldn't reverse my charge ONE time and cancel my subscription. Any other company I have ever dealt with has been forgiving but not this company. All they care about is money and the customer is the last thing on their mind. I don't recommend anyone deal with this company.

This coming week is our 4th week with HelloFresh. Thus far the ingredients, proteins and produce are received fresh and well packaged. I am probably a level two home cook so after trying two recipes I added fresh garlic to some, red pepper flakes, extra veggies, etc. I called customer service once to ask about the difference between my regular shipments and their "prime" recipes. The customer service rep had NO idea what I was talking about despite the fact that I read the information to him off the website. I let it go. So far we are very satisfied with the meals and it keeps us within our grocery budget instead of eating out and we eat healthier.

I have a scheduled box every 2 weeks for over a year and have not been disappointed. Everything is fresh and arrives in good condition. I like their meats as well as their veggies. The fresh herbs bring an added touch. Everything is ready and measured and I just cut things up and follow directions for cooking and baking. I invite a friend over to share the results and they rave about it. I don't eat out much more. It is like eating a real special meal in a restaurant, except I got to cook it and see what goes into it and that is part of the fun too. They have a good variety to choose from. Many times it serves more servings than what it says and even more when you add another side dish or bread or something. If there is ever a need to talk to the company, I always have gotten a pleasant helpful voice.

I purchased a gift card for my parents to use the service for a week. They logged in, made their selections and used the gift code that was provided in the email they received. However then they were asked to provide their credit card information. Who wants to buy someone a gift and have them be asked to provide their credit card at check out? When my mother called them they then informed her after she received her order, she would need to call and cancel the service. I called HelloFresh and was rudely told, "that's just the way it is". I will never do business with them again. This policy is invasive to the gift recipient!

This was my 3rd week of meals, they deliver them on Sundays. I was home all day, I kept going out to my front porch to see if my meals were there, I even checked at midnight. I was going to contact Hello Fresh when I got into the office. I was backing out of my garage, (which is at the back of my house, on the alley), and I hit something. It was my box from Hello Fresh!! Who the heck leaves a delivery in my friggin driveway, where you can't even see it!! I cancelled my subscription and insisted they refund me for that box. Food was ok, but I hate to cook.

I wanted to give an honest review of my experience and describe the differences between areas served. My sister has this service in Delaware and has been thrilled with every meal, every delivery, all the ingredients. She gifted me a first meal delivery. I live in Virginia. Based on my sister's experience, I was excited to get started.
First delivery, I could only use one of the meals. The container was delivered on its side, and clearly manhandled - "perishable" or "fragile" was written nowhere on the box. Maybe that's why. Because it was tossed around, the freezing packs were dislodged and only one meat product was cold. The other two were cool. They ended up nowhere near the freezing packs. I tossed the cool ones, the packaging on the fish also appearing loose, and the salmon smelled decidedly fishy. I grew up and still live on the coast. This was not "fresh fish fishy." This was "it would probably be better not to try that" fishy. According to the tracking, it took four days to get here. One of the potatoes was full of black spots when sliced.
I was disappointed, so I tried to cancel my next order. Unfortunately, they had already shipped it. It got here three days later, so four to five days for delivery. When it arrived, fresh ginger thrown loosely into the box was already starting to spoil, and leaked all over several other packages, rendering the ingredients in them unusable. Two potatoes were loaded with black spots inside. None of the meat ingredients were usable. Again, the package had clearly been tossed around, which I think broke the seal on the chicken, which had leaked all OVER the inside of the box. Because they were not fully in contact with the freezing packs, all the meat products were very close to room temperature.
When I emailed and then called customer service, they offered me a $30 "credit." When it didn't show up on my credit card statement, I called to find out why. Their response was that it was a credit toward my next order. Sorry, there will be no next order. They escalated the complaint and finally refunded me $30 out of a $59.94 shipment. They explained that they do work with "local" producers, so the days on the road and spoiled products, I don't understand. All totaled, out of two orders, which should have been six "fresh" meals, I got one full meal, several very fresh onions and packages of garlic, and a can of tomatoes for $59.94. They continue to email me to ask "how'd we do?" Not well enough for me to risk it again, unfortunately.

We've only been using HelloFresh for 5 weeks. 2 out of those 5 weeks our box delivery has been several days late. They offer no kind of tracking to see where your box is so you're left wondering if you're even going to get your order or not. Currently, our box this week has not arrived. We've tried emailing customer service twice to find out where our box is. It wasn't until we said we would cancel our subscription that someone contacted us back. It took them a while to locate where our box is. Apparently, it never got shipped and they're shipping it now.
Our subscription is for a Monday delivery. We're now on our 3rd day this week (Wednesday) with no HelloFresh box. If they're shipping it now, we probably won't receive it until Thursday or Friday. The whole point of using this service is so you don't have to worry about what's for dinner for the week. Customer service refuses to refund our money. We paid for a box that we never received. The company is basically stealing money from people. After doing research, it seems they have done this to a number of customers. I will never recommend this service to anyone! We will be using Home Chef. They are more reliable, better customer service, and better-tasting recipes.

I have never been so disgusted by such terrible customer service. Do not ever put any form of credit card information into this website or this will charge you without any warning and refuse to give you a refund. Cherry on top is that their food is absolutely disgusting.

It seems like everybody else is having the same issue. This is just a scam. The company offers a free box and charges you a few days later for another box you never wanted. After receiving the box and deciding it wasn't worth it, I went online to look for the cancellation option. I couldn't find it, I couldn't even find my credit card information so I assumed it wasn't stored for future boxes. It is very frustrating because they require the cancellation to be made 5 days prior to delivery but they charge you 4 days prior to delivery. This is very smart because it makes it impossible for you to cancel. When I called I went back and forth with a very well trained lady who kept saying I might as well keep the box because it is impossible to get my money back. I even asked about refusing delivery and she said I still wouldn't get my money back. It is just a scam.

I loved the convenience of the HELLOFRESH purchase and delivery. It took the guesswork out of "What's for dinner?" The meals were good quality and good variety. The recipes were easy to follow and usually ready in about 30 minutes. I also believe that I saved money because I wasn't going to the grocery store as often and the inclusion of spices is another perk.

I am used to this company sending me the occasional rotten basil, missing ingredient or incorrect ingredient. I can even put up with the not so great instructions. However, when I bit into my fajitas and encountered and inch long piece of metal I was surprised. I cut most of the ingredients myself. It could only have been hiding in the meat or the sour cream. I dumped the package into the pan so didn't feel the meat directly while cooking. The sour cream I emptied from their container and added the cilantro so might not have seen it. Either way... Hello Fresh could have killed me. I could have cut my mouth, swallowed it or choked. I'm canceling the second they open tomorrow. How could I eat their food again without being afraid?

Not sure what's happened with my HelloFresh delivery the last two weeks. I've not received my Monday shipment and I am very upset as there was no notification and after calling several times we were told that they did not know if the delivery would be made. Not having been notified caused our nightly routine to be upsetting. I have cancelled my service.

I am very satisfied with the food and delivery that I received from HelloFresh. Everything was still cold and fresh when I received it. I am a one-person household and the meals I received were sufficient to last me most of the week when supplemented with a salad and breakfast foods. Foods remained fresh in my refrigerator for four to five days after delivery. Often, after preparing a meal, there were leftovers to freeze for another day. Cost was equal to what I would spend if I bought everything at the grocery store and I had more meal variety without the waste of ingredients.

I had received a box for free thanks to a friend recommending them to me. Food was ok. My husband even stated that my chili was better than what they sent us. We were simply not impressed. I was charge unknowingly for a second box. I had a chat with someone from the company who swore up and down that my subscription would be cancelled and I would be refunded the money. Which I was.
Today, I saw they took money out of my account for a new box. I AM LIVID. For a subscription that was supposed to be cancelled imagine my surprise when I saw that. I wrote them an email DEMANDING my refund. I even attempted several times on their site to cancel my subscription (the website says I am still active). Why am I going to pay $60 a month for food and recipes that are simply mediocre at best. The company is a joke. I will never recommend them to anyone. My recommendation would be to invest in a good cookbook and take the money and buy your own ingredients.

This was easy to join, change schedule as needed -- awesome food at just the right levels for a family of four. The menu fluctuates and provides new items along with favorites in the boxes each week. We highly recommend the service.

After our first box of HelloFresh never arrived, it got us off to a bad start with the company in general. We called and spoke to representative who told us that the box was indeed delivered and when we told them that it wasn't, they said that their system isn't really connected with the delivery service and they don't get actual updates when a package arrives or not but that they will say it was delivered on the HelloFresh site when they "expected it to be delivered" without actually knowing whether it was for sure or not. She said that she would attempt to locate the box and we should expect it to be delivered the following day. The following day came and it never arrived, not that we would have wanted a box full of perishable food a day late anyway because the meat would probably have been spoiled.
We called back and requested that our money just be refunded and then would cancel our subscription because we did not want to deal with this situation every week. The representative said that they don't refund your money because that's HelloFresh's company policy (even though I don't understand why it's your company policy to not refund a customer's money if the box was never even received... like that makes a lot of sense...). They said that they would credit our account instead and our next box would be free. Seeing as it was this option or just losing our money we said whatever and let them send us a free box. We received the box the following week but it did not impress us enough to continue our subscription.
Your company's customer service and policies are terrible. Refunds should be made if customers did not receive their box. A credit should be given to those that received the box and didn't like the food. Despite us explaining this to the several representatives we spoke to, they refused to refund our actual money. After having a bad experience we proceeded to look up reviews of the HelloFresh company and, not to our surprise, they were extremely negative with customers saying they had the exact same issues of boxes never showing up, food being rotten, and company representatives basically saying that they cannot be refunded. I will now be switching my subscription to Blue Apron from now on because they have excellent reviews.

I've been with this company for about a year. I would pause the boxes quite often. I would use them when I was busy and needed help with meals. First the food is pretty good. The ingredients were fresh and never had too many issues with the meals. But the customer service is just horrible. I had a problem with getting a box. I had paused my meals and was still sent one. First I couldn't log in to see what went wrong. I called and was told there was a problem on their end. So I told them that I got a box after it had been paused. The lady was very rude and told me that if I couldn't produce a email stating that I had paused it I couldn't get refunded. Well I went through all the emails I had and never got the kind of email she stated. Not to mention apparently they had some technical issues for people not to be able to sign into their accounts.
So she said that there wasn't anything she could do. I cancelled my account. I know what I did and didn't do. And basically to be talked down to about it was ridiculous. Seeing that apparently they had been having issues. So beware, find another company. I don't trust them and would never buy from them again. And this isn't the first time I talked to someone horribly rude in their company.

First week, no problems. Fresh food. Good instructions, nice portion sizes. Second week, the website says my meals have been delivered. No meals. I call in (which, given the hold times is like adding 30 minutes to the prep time for your dinner, which makes it more fun to just punch yourself in the face and order pizza rather than patiently explain to someone WHY it's important to actually deliver the order).
The contact center supervisor says I just "need to understand" that "our website is basically a cut-and-paste of the one in England and they offer tracking and we don't offer tracking so it will say it's been delivered when it hasn't. But don't worry. It's out for delivery and the delivery window is until 8 pm." So... wait... Why do I have to understand that some cockamamie nonsense about a British website making them fib? As you might guess, 8 pm came and went. No food. I called back. The OTHER supervisor told me that they have no control over when the food gets delivered. Oh. Okay. Check please?

ConsumerAffairs Research Team
The ConsumerAffairs Research Team believes everyone deserves to make smart decisions. We aim to provide readers with the most up-to-date information available about today's consumer products and services.
A Berlin-based company with U.S. headquarters in New York City, HelloFresh delivers fresh ingredients and recipes to the customers each week for them to prepare at home. The company even partners with famed chef Jamie Oliver for exclusive recipes.
Various options: HelloFresh offers options for vegetarians, as well as larger boxes for families.
Subscription service: HelloFresh sells a "subscription" that automatically renews each week unless you opt out.
Wide delivery range: The company delivers anywhere in the continental U.S.
Small suppliers: Food is purchased from smaller suppliers for the freshest ingredients.
Choose your meals: You can choose which meals you receive each week to suit your own individual tastes and needs.
Best for Busy individuals, busy families and people looking to expand their cooking knowledge.
Compare Meal Delivery Service
HelloFresh Company Profile
Company Name:

HelloFresh

Website:

https://www.hellofresh.com/tasty/