Consumer Complaints and Reviews

First week, no problems. Fresh food. Good instructions, nice portion sizes. Second week, the website says my meals have been delivered. No meals. I call in (which, given the hold times is like adding 30 minutes to the prep time for your dinner, which makes it more fun to just punch yourself in the face and order pizza rather than patiently explain to someone WHY it's important to actually deliver the order).
The contact center supervisor says I just "need to understand" that "our website is basically a cut-and-paste of the one in England and they offer tracking and we don't offer tracking so it will say it's been delivered when it hasn't. But don't worry. It's out for delivery and the delivery window is until 8 pm." So... wait... Why do I have to understand that some cockamamie nonsense about a British website making them fib? As you might guess, 8 pm came and went. No food. I called back. The OTHER supervisor told me that they have no control over when the food gets delivered. Oh. Okay. Check please?

I tried HelloFresh after seeing some advertising for it and trying other companies similar to it. This was cheaper than the one I normally use so I went for it. The first two meals were great and very tasty, I liked how they were healthy and not too highfalutin. They were the perfect mix of something a great chef would make and your mom's idea of dinner. Zero complaints about taste.
When it came time to make the third meal it was missing ingredients. This was very frustrating as it was a little bit later at night and after a very long day and I had already prepped everything else and had to start a entire new dinner from random stuff in the fridge. The entire reason I do service like this is so when I am busy I don't have to deal with issues like this. Another problem I had with the company is they do not measure everything out for you. I have used other services like this one and they give you the exact amount of everything you need. I know it doesn't seem like a big deal however I use meal services to save time and dishes. I also used too much of two items once by accident because I was still used to just getting what I was supposed to use. Maybe a label on each bottle as a reminder of the amount your supposed to use would be helpful?
The thing that bothered me the most about this company is I never received my second box the next week and was charged for it. When I contacted the company they were a little bit condescending about it. They did say they were sorry for this yada but then said "If you are still not seeing it." It was just odd wording to me from customer service. It had been a week and a half since the delivery was scheduled to arrive, of course I am not seeing it because it was never sent. They refunded my money but I thought maybe they would offer something as an apology considering this was only my second order. I did like the food but now I am worried If I do order again I won't get all the ingredients or it won't be delivered and I will be left high and dry.

HelloFresh is HelloDisgusting! The food isn't good, the ingredients are dried out from age, and the preparation time is a lie. (Needs to be multiplied by three so you might as well just buy food yourself.) Not only that but the customer service is absolutely horrendous! Use Blue Apron instead if you still want a delivery service (way better in my experience) or use a grocery store preparation and just get recipes off Pinterest. So much cheaper with better ingredients!

Received first week's meal box which was fresh and tasty. Second week box never arrived. Called and person said it will be reshipped next day. Still no delivery. Called and they said they would not be able to get one out this week but would credit next week's meals. Already paid for missed week and did not want to continue so demanded a credit-waiting to get. Need to know that box is going to arrive or not so I have food in the house. They expect you to wait until 8 pm to see if delivery arrives. Going to try another company.

Delivery service is TERRIBLE in NYC area! I used HelloFresh for about six months, and at first it was ok. We received our deliveries on time (although they never followed the instructions for where to leave boxes), the meals were good (for the most part), and there were very few issues. Then, the delivery company started delivering our HelloFresh boxes later and later, and sometimes they never delivered them at all!
I contacted HelloFresh's Customer Service about this issue several times, and three separate people assured me that they were "changing the delivery company for my orders." However, that never happened, and they continued to miss deliveries. So, the $20 credits they gave me were never even useful because my boxes never showed up. By the way, I live just north of New York City. If they can't handle regular deliveries here, I'm not sure how they deal with them anywhere! This service ended up being more of a pain than a help.
How do I know I can trust these reviews about HelloFresh?
697,993 reviews on ConsumerAffairs are verified.
We require contact information to ensure our reviewers are real.
We use intelligent software that helps us maintain the integrity of reviews.
Our moderators read all reviews to verify quality and helpfulness.
For more information about reviews on ConsumerAffairs.com please visit our FAQ.

My sister gifted us a free week trial for HelloFresh. Even with this, you are required to enter billing information. We received our meals which were decent (though I could have purchased at the grocery and made them cheaper) and I find a few days later that my checking account had been debited for the cost of the free week! With an additional $35 NSF fee. This is not an account we really use so the minimum is only kept in there. I am in the process of fighting them for a refund. Will see how it goes.

I have tried several meal delivery services and this is by far my favorite. I have had a few issues regarding shipping which HelloFresh has been extremely helpful with even though it was UPS who was at fault not them. They are friendly, generous and helpful. The food is delicious and this company by far has the best packaging of any of the services I have tried. I can't recommend this company enough. I save money and lots of time, and it makes cooking for two much cheaper and easier. Everyone should give this company a whirl. No company is perfect and I know some have had a problem with some things but my experience has been great and I can honestly say after trying others for over a year along with this one that HelloFresh is definitely my favorite.

We have made 5 meals so far. First week, green beans in 2 meals had brown splotches, edible but unappealing, 1/4 of a red pepper was moldy inside and potatoes were already looking a little wrinkly and small eyes forming after 5 days. We were given a $20 credit on a future box. 1 meal was interesting. The other 2 were boring, lacked zip/spice and unimaginative. This week, package of shrimp came with loose shrink wrap and shrimp juices on the outside of the package.
HelloFresh advised us not to eat it and offered a $23 credit on another box. The other 2 meals were, again, lacking in spice. Directions for a beef & broccoli stir-fry said to steam the broccoli for a few minutes resulting in mush when the whole thing was put together. Broccoli should have been stir-fried for crispness. Sirloin tips were chewy. Middle Eastern style meatballs did not have enough flavor nor did the roasted vegetables that included zucchini, well out of season, an onion and one small roma tomato that became completely flat and mushy when roasted. HF provides vegetables that are out of season (unlike Blue Apron), little in the way of inventive seasoning, and fills you up on grains like rice, potatoes and bulgur. Really disappointing. If you're thinking of trying a meal service worth the money, try Blue Apron!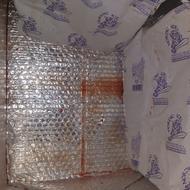 No ability to give a minus, so they get one star. I wanted to try a home delivery box and chose this one because I found a coupon online for $40. The first order cost me $20, not bad. First box was fine - nothing spectacular - food was eh. Anyway within like 2 days I get an email that next box had shipped, and I checked my credit card and I have been charged $59+ change for a box I had no idea I was getting. Never got an email or anything saying that I was "signed up for more". Reached out to customer service regarding a refund - explained this should have been an intro only order and I didn't want the box. I would copy and paste the whole thing but in a nutshell I was advised by "Marc" that like the other reviewer said, "It's too late to stop the order". I said then I will refuse the box and then they can issue the refund. Marc goes on to say that "well, since technically we are a 'subscription service' refusing the box will not guarantee you will get a refund."
Well now I am stuck with a box THAT I DON'T WANT - BUT CANNOT REFUSE, AND THEY WON'T GIVE ME A CREDIT. So, yesterday the box shows up. Fine. I have no choice - might as well open it and cook the stuff. So I open it... Blood covered everything, see the photos. So into the trash all the stuff goes. I have returned the email back to customer service to follow on the original request for a refund, will I get one - IDK. But stay away from this company - they are deceitful in their ordering. They hook you into recurring orders that you cannot cancel since they ship the next box before you have a chance to get your first box and even know if you want another one.

I signed up for HelloFresh because I was tired of meal planning and thought this would be a good solution. My first box was missing the ingredients for one of the meals. In the second box, some of the ingredients were not usable as they were beginning to go bad. (I received my box on Friday and cooked the meals on Sunday.) When I canceled my subscription, I missed the deadline and would receive another week of meals, which was fine, but I had chosen my meals for a month and they didn't heed my order. I am now receiving food I cannot eat. Steer clear of HelloFresh, they are not fresh and they don't pay any attention to their customers once you cancel regardless if the order was set in advance!

I tried this thinking it would make my life easier. The first box arrived with moldy veggies. They replaced the box only to find more soft and "old produce". The recipes include a lot of carbohydrates which I indicated I don't eat. Don't waste your money - go to the store and buy your own.

I understand things happen. One of the meats was not packaged properly and during shipment blood got on everything. I trashed the whole box. OK, that can happen, even on first shipment, but to send 2 meals for 2 people when I ordered the 3 meal Classic family plan. They left out 8 meals I had counted on and arranged my menu around.
I have deactivated my account, but the website is unusable for anything but placing an order. There is no way I can see to cancel other than an email, and that doesn't sound guaranteed. I sent an email about the first order I received, and have yet to hear anything back from them. So customer service is lacking along with everything else this company doesn't have going for them. WILL BE REPORTING THIS TO THE BETTER BUSINESS BUREAU. This company provides no customer service, you can't do anything when you get ripped off, and the kicker? They can reactivate your account at ANY TIME, start sending you a bag of peanuts and it's going to come out of your account. DO NOT DO ANY BUSINESS WITH THIS GROUP.

I tried Hello Fresh due to the fact that I received a special offer even though I was extremely happy with my other meal delivery service. I had to call to update my payment information and the customer service I received was just horrible. I had a few questions and I was snapped at in response. I ended up canceling my services on that phone call due to the attitude of the representative.

I was in the process of a move and paused consecutive weeks. I noticed a charge on my credit card so I proceeded to cancel and requested to remove that charge. I then learned I was still getting one more box. I was told to respond at a certain time by 3 PM via email. I wrote in the comments section of that email that I did not want another box and again requested the other charge to be removed, I received no response. A second pending charge showed on my credit card. I then called customer service and spoke to three different employees/supervisors. I was only able to get a partial refund after all of that. Ridiculous! Not worth the hassle!

Soon after signing up I had difficulty revising my order and decided ten minutes later to just cancel my subscription. The customer service person said it was taken care of. Later I noticed I was being sent and charged for a meal delivery. Customer service said I had cancelled my subscription but not my order. I asked to speak to a supervisor and that person refused to refund my money, and when I tried to insist saying it was unacceptable, the supervisor HUNG UP ON ME!!! I have never written a review of anything, but the customer service at HelloFresh is horrible, and apparently I am not the only one who has had this problem. They will not be in business long if this is how they treat customer service. I will recommend Sun Basket - the meals are great and the customer service is exceptional. I'll stay with them. Thanks for letting me get this off my chest - I'm still fuming mad!!!

I purchased a HelloFresh account on Saturday (1/14) and was informed by the site that I could adjust my box contents only after I paid. Naturally, I downloaded the app and attempted to adjust the contents, but was unable to do so. When I called the company the following day, I was told that the day I signed up for services was the cut off date for box adjustments. When I informed the customer representative that my family eats chicken and fish and not pork products, she told me there was nothing that could be done. I would be charged the full amount and they could not cancel the delivery. Their "compromise" was a discount on the following week's box. I am filing a formal complaint with the Better Business Bureau and I recommend you do the same. This company is fraudulent and I am advising everyone I come across to avoid HelloFresh at ALL costs.

I purchased a Groupon package for HelloFresh as a first time Customer of their products. I tried to purchase the package via the HelloFresh website (per instructions on the Groupon) and the site would only let me purchase 1/2 (one week vs two weeks) of the package. I sent several emails to their customer service that was of no use. HelloFresh has a awful website to navigate, not intuitive or user friendly, in fact the home page takes the user to a page to send them referrals. I really wanted to make a purchase not be referring someone to a site I couldn't get to function properly. My resolution was to request and receive a refund from Groupon.

The HelloFresh product is fine. I've only received one week so far (a free week that a friend sent me an offer for) and I've only made one meal. It was tasty and the ingredients were good quality. The reason why I'm rating HelloFresh at two stars is because of their horrible customer service. I received my free order on 12/17 and cancelled my subscription two days later because I only wanted the free week to try. I did not want to pay $69 for more weeks because I don't particularly need a grocery subscription service. Although HelloFresh informed me in my cancellation confirmation email that I had a pending delivery for 12/24, I didn't think anything of it. I figured if I had cancelled my subscription before then (well in advance, too!) that HelloFresh would just cancel the order. No.
HelloFresh still charged me $69 for the delivery and I will still be getting this box. I even talked to a customer service representative to have them cancel the order and refund my money but the person said that it was "too late." Apparently, I would have had to have called on the exact day I cancelled my subscription in order to get a refund. Nothing in any email or message from HelloFresh indicated that I would have to CALL in order to get a refund. HelloFresh should be more transparent so that people do not get charged more than they want.

This company allows you to cancel online and lists no additional steps. However, to truly cancel, you must respond to a follow up email you are unaware you are receiving and that you must respond to. This is deceitful. If your account reflects deactivated online, there should be no additional steps or if there are, they should be listed. I was charged for another week when my online account reflected deactivated because I never received this follow up email.

My wife and I made the decision to use another food service and the primary problem was my fault. I thought I had cancelled the HF service but I had put it on pause for 8 weeks. To set the scene on a normal weekly basis you would get a reminder on a Wednesday before payment deduction on a Thursday, which afforded you the time to choose menus or cancel it for that week.
Well today I had a payment notice today (Thursday) for 48. I phoned to say I thought I had cancelled, but was told I had paused the auto order and it had re-activated and a deduction had taken place sorry! I asked why I had not received a reminder, I was told that there are no reminders, to which I said there had always been reminders example "Reminder: Check Your Menu by Wednesday." I was then told I was aggravated and they put the phone down! I called back and spoke to another agent who understood the issue, but again he said the box was on its way, but cancelled the subscription.
I looked back at my emails and phoned again and questioned if it was on pause when was it resumed? And if before Thursday why didn't it send an reminder email? I was then offered a 10 credit for my next subscription!! When never! So the morale of the story is the front end of sales and delivery is good but once you're on auto pay, to get out is painful and they do not have mature back end processes so individuals like us suffer and they are not willing to compromise!

Had an emergency and wouldn't be home for delivery. Five day window, called early on day four. Couldn't cancel. Offered a free box later, but the point is I don't want food rotting on my door. Simply tell the delivery person not to deliver it. They were unable to help. For a $70 box, stopping the delivery is a phone call. My other concern is that after about 3 weeks, it all starts to look like the same meal, just rearranged a little differently. Lots of kale, quinoa and lime. For long term, not for my family.

The shipping arrived in 2 days, even though I selected the slowest delivery option and it was estimated for 9 days. What a surprise! Very excited. Agents were very thorough and efficiently walked me through your the process. I was very pleased with the results and have lower payments now. It wasn't the cheapest service, but I was very pleased with the results. I received my item in very fast time and was able to complete my project much faster than I had originally anticipated. Service was very reliable, especially when it came to shipping. I received my order in a very short amount of time and everything else worked like they promised. Very reliable service.

Would not one of my items sitting out in the heat for too long, so I would rather go get the ingredients myself. I did not have any issues with the items or the shipping for the delivery. I just prefer to pick items out myself. Pick a recipe we can aluminate ingredients if you don't like them depending on what you're buying, so that process was fine. We had no issues with this part of the service. I like that I saved a trip to the store. All of my ingredients were in one handy place. Experience was not bad just prefer to shop on my own. Really cannot speak to continued to reliability and I can only and only speak to my one experience only. No issues with this experience whatsoever.

They offer great shipping options which I really like. It's helpful, quick, fresh and really good and fun. They get it out to you right away which makes life easier and I would recommend anyone to try it. They offer great customization which I love to, can make it your own and I think that's what really helps make to fun and personal. It's a good value considering how much food is and how it just keeps going up and up. That this is really fresh not like what you can get at Walmart or some place like that and that makes me really happy. They get it out fast so everything comes to you fresh and great and that's what makes this so great and why it really works for people who want to make a fresh delish meal for themselves or their family.

I found that the shipping options were sufficient to meet my needs. I was able to choose an option that worked for me and have been satisfied. I think that the customization options are quite nice. I was able to choose a variety of foods that worked for our whole family and was able to get something for everyone. I think that it is a high value service. The price you pay to get fresh food delivered right to my home is well worth it. I feel like the prices are reasonable considering the quality of the food that is sent. They are quite reliable. I have yet to have any issues with deliveries coming late. My order is always correct and everything that I order gets to me.

They deliver anywhere in the continental US. You don't have to be home to accept the delivery. The best part is, shipping is free! Everything is packed in special boxes with ice packs to keep it cool. Unlike some other services, with HelloFresh you can customize the service by choosing your own meals. They have meatless meals, which may be a huge plus for some (not me lol). Three meals for two people is almost $70. While that isn't too expensive, my family of three had to upgrade to the box for four people, which is $129 a week. A little pricey to do on a regular basis. I had no problems with delivery or items missing. Everything arrived as it should and I was very happy with the speed and quality. I think this service is very reliable.

The shipping options are great and consistent. Order fulfillment is accurate and product arrived fresh as advertised. Love the way of the company. Very pleased. Customization option is as advertised. Loved the product delivery. The variation that is offered is great compared to other companies that I have tried in the past. Found my new option. The value offered by this company is honestly second to none. I have tried other companies but this company is offering some of the best options in the industry. The reliability with this company is hard to match compared to other companies offering the same options. They make sure that the accuracy of the order matches what is actually ordered.

Would love it on a day-to-day basis. If I could not do it I would've been very upset. And on that note it's still a good idea to do all of the time. I don't know if you have to look through the process of getting a new. One of the most important thing is that the company has been a while. It would be super excited for the company to contact me if any questions or comments if they have been working. It wasn't as realistic as I thought it would be. Interested in the morning to bring me back to the moonlight the same time as well as the one that has been a little bit more than happy with my family.

ConsumerAffairs Research Team
The ConsumerAffairs Research Team believes everyone deserves to make smart decisions. We aim to provide readers with the most up-to-date information available about today's consumer products and services.
A Berlin-based company with U.S. headquarters in New York City, HelloFresh delivers fresh ingredients and recipes to the customers each week for them to prepare at home. The company even partners with famed chef Jamie Oliver for exclusive recipes.
Various options: HelloFresh offers options for vegetarians, as well as larger boxes for families.
Subscription service: HelloFresh sells a "subscription" that automatically renews each week unless you opt out.
Wide delivery range: The company delivers anywhere in the continental U.S.
Small suppliers: Food is purchased from smaller suppliers for the freshest ingredients.
Choose your meals: You can choose which meals you receive each week to suit your own individual tastes and needs.
Best for Busy individuals, busy families and people looking to expand their cooking knowledge.
Compare Meal Delivery Service
HelloFresh Company Profile
Company Name:

HelloFresh

Website:

https://www.hellofresh.com/tasty/