Consumer Complaints and Reviews

On Wednesday (2/15/17) we unfortunately found what was determined to be a Tylenol 3/Codeine in our 6 mo old son's Banana Puffs. It is a absolutely upsetting to us as our son could have died. We have been loyal Gerber users for almost 12 years, we are full of disappointment. We have been offered coupon but declined as we will no longer be needing them to purchase their products. Many people on FB have contacted me with issues they have had: wood, plastic, medicine etc in their Gerber products. Thank you!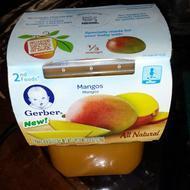 I had given my 8 month old Gerber mango's and the 1st time I didn't realize it till after I had given it to her but I tried it and it tasted like it was fermented and smelled bad. I had purchased more and opened the container and they smelt bad too. Just wanted to let everyone know to smell and taste the baby food before giving it to your little ones. I did notify Gerber and they are checking into it. The expiration date on the cartons is May 25th 2017.

I don't know about the Gerber products that the other reviewers have complained about but I've tried Gerber Purees for my baby and they're great. He can't get enough of them and particularly likes the bottled carrots and squash. Of course freshly prepared baby food is still the best but when you're pressed for time, these Gerber products are good alternatives.

This place is the Target of Baby Food. I sometimes stop by to get a single item and leave $80+ poorer but with 2 additional items. That said, I do like what they offer. Everyone working is super friendly and willing to help. Parking is easy.
How do I know I can trust these reviews about Gerber?
720,415 reviews on ConsumerAffairs are verified.
We require contact information to ensure our reviewers are real.
We use intelligent software that helps us maintain the integrity of reviews.
Our moderators read all reviews to verify quality and helpfulness.
For more information about reviews on ConsumerAffairs.com please visit our FAQ.

1/2 through a can of powered formula we found a large hard shiny substance in can. Called the 800 #. Was told to take can along with unopened cans back to store for replacement. My concern is baby already ate from the can! Can't seem to get any response back from Gerber. They don't seem to be concerned at all even though we don't know what substance is!!


I purchased 8 small glass 4 oz's of banana baby food. I was shocked to find that the first one that I opened contained a rubbery texture. After cleaning it to see exactly what it was, it turned out to be a piece of a rubber glove. It's horrifying to find anything other than baby food, and I'm hoping that's what it is. Please be careful when feeding your children. These items were purchased in Las Vegas, NV. Clark County. The identifying information is as follows: Dated 22 March 2017 203, 508 251 5927 US. This is all the information I can read on the lid.

I found this in my 2 year old's meal last week. It looks like a piece of wood. Met with a Gerber rep to pick up this product, haven't heard back from them. I was a very loyal customer. I spent $75-100 each month. My son loved these meals & the other Gerber products but I returned everything that I had because I don't trust Gerber products anymore and now it's hard for me to get him to eat anything because he was so use to eating these meals daily. And I will never buy Gerber products again since this happened and reading all these other reviews!!

My 19 month old had to be rushed to the emergency room for vomiting and diarrhea; when we saw the doctor he asked what was the last thing he ate and my reply was "stage 2 pears from Gerber… Why?" He said he had food poisoning. Called Gerber and they said "sorry" and "we're going to send coupons..." REALLY? Are you serious?! I am contacting an attorney!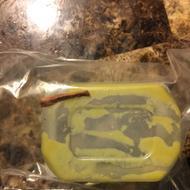 Got home from a day out and get ready to feed my son the Gerber Baby Food (peas). I started to mix the baby food with the baby cereal and as I was mixing it into the bowl, I noticed a brown thing so I picked it out and it was a long wooden shard!!! I thought this would never happen to me but it did! I have heard a lot of people complain about the Gerber Baby Food and thought it was fake - now I know it is totally real! Something needs to be done about this. They should be extra careful since this food is for BABIES! And as fragile their little throats are, if I would have just gave my 6-month old son this and not checking it as I stirred the baby food, he would have chocked! Everyone please check your child's baby food!! I'm so upset about this!

My 15 year old son has never stopped eating green bean baby food. He takes one everyday in his lunch. He is a Freshman in High School and still eats it everyday. Recently, he has complained that the green bean baby food with the new top is different. The consistency is different and it does not taste as good as the ones in the old packaging. He compared the ingredients and they are the same. What has changed? Babies cannot tell you there is a difference but a boy who has eaten it every day for 15 years knows the difference and is very displeased.

This weekend I decided to enjoy it by having an extra minute and feeding my baby Gerber Food. Why not? I grew up eating their food and I have been feeding my baby as well... up until this Saturday... when it changed it all. My baby has been keeping some pieces of food in his mouth and he will eventually swallow if drinks some water. Saturday was not the exception with Gerber Food but a little bit different. When I was giving him, what I thought it was his delicious pasta, I noticed he was keeping a big piece of food. I offered him water and he refused to even open his mouth. I tried again but this time he started crying and I quickly saw a piece of something, a whole of something!!!
I FREAKED OUT!!! That thing had to come out. Eventually this is what I found to be on his mouth, this piece of who knows what was in the Gerber food I was feeding my baby. This is unacceptable. I grew up eating Gerber. I was loyal to this brand but it won't be the same for my child. And I hope all the mamas out there keep their eyes wide open. I used to think it would never happen to me or that people who actually complain about it were not real stories. Well I take it all back. This can happen to anyone and the worst is that it can happen to our most loved little ones. Thank God he didn't swallow it. I thank God for it.

I opened a jar of beans and they were moldy.. Then the next day I went to feed beans again and the next jar was moldy.

Hello everyone... This morning for breakfast I gave my daughter banana flavored Gerber baby food. I was halfway through feeding her and was about to give her a spoonful then noticed something strange in her spoon. I looked through it and pulled out a big fingertip size piece of plastic! I've called Gerber repeatedly. All the representatives say they will send me an email in the next hour and they don't! They are not doing anything about this. They are also saying they'll send someone over to my address today and yet there has been nobody that stopped by. My baby is now in horrible pain and I'm bringing her to Er. I believe she ate plastic I did not notice.

I fed my 6 month old daughter Gerber peas and next day she got rashes all over her body. It was like hives and redness all over. She was so fussy for 2 days. The rash subsided after 4 days but it was a bad experience. I also tasted the peas and they tasted awful.

My Baby is 10 month old. Did the normal routine with her. Fed her Gerber 3rd food Guava Mango mix which gave her a bad case of food poisoning. She had bumps and rashes all over her body. Really horrible diarrhea and stomach. Had to take her to the hospital.

My mother purchased the stage two Jarred meals of Gerber baby food at a local Target. When I began to prepare my daughter's meal I noticed that when I opened the jar the usual pop didn't happen proving the product wasn't sealed. I looked inside of the jar and there was a huge spongy chunk of mold on top and you could see that the rest of the jar was dried out and moldy.
Upon further review I saw that all of the 7 jars my mother picked up all had the tops popped up and all had the mold all with an expiration date of later this year. I never thought that I would have to check my daughter's food before I purchased it and neither did my mother because of all things I at least expect my child to be safe but now I will always have to check two, three, and four times and always inspect. I am absolutely disgusted to think that I have said my daughter this food and she will never be eating Gerber again! Any company that can't take food that goes inside of a baby's stomach seriously is not someone I ever want to do business with!

Hi my name is Stephanie and I have a complaint. Well my son Alexsander has been eating Gerber baby food for 10 months and when I bought him the Gerber sweet potatoes baby food, I saw two maggots inside of the jar. It was so gross that's why I don't buy him that anymore so thank you and bye.

I was feeding my baby cousin Stage 2 banana and mixed berries and found this piece of paper clothy stuff at the bottom. At first I thought it was just a chunk of the baby food but I rinsed it with water and it's white and paper cloth looking. Now I'm freaking out cuz I just fed him over half the container.


On Oct. 11, 2014 I was feeding my 8mo old stage 2 Gerber green beans when I noticed blackish/gray specks of something in the food. Curious to what this was, I removed the specks from the food onto a paper towel to dry out. Once dried, they hardened however I was still unable to make out what they are. Based on other complaints on this site I will save half of what I pulled to be examined by a lab. I feel the FDA needs to do a thorough investigation into Gerber's practices and we need to be told the truth as to what may be making its way into our children's food that Gerber/Nestle is denying.

Gerber Graduates Mashed Potatoes with Vegetables - After removing the food from the microwave I noticed that it was solid - like a hard jello mold. It is also brown, which is not the color of mashed potatoes or what the picture on the package looked like. I'm surprised I haven't seen more reviews of this. It's disgusting. After reading everyone else's experiences, I'm not buying Gerber products anymore. We also use Beechnut and have had no problems. It's alarming how many things are wrong with baby products.

I once found paper in stage 1. Called and sent it to them and they sent me coupons. Never once did they follow up about what it was and when I checked they said it wasn't on file. The last week I opened one that smelled of sour milk (custard) and let it slide, just threw it away. But today I found mold in stage 2 Turkey rice. Called and they said it happens often. It was the last straw. I finally switched to Beechnut after hearing amazing reviews, a friend also switched after gerber admitted cross contamination with other food (her daughter is allergy prone).

I fed my daughter meatballs from Gerber Graduates and she ate all but three when I noticed a blackish purple pinkish hairy substance on it that looked like STEEL WOOL. I AM OUTRAGED. I GREW UP ON GERBER AND MY NIECES AND NEPHEWS AND WILL NEVER BUY GERBER EVER AGAIN. They want me to send it to them. IDK what to do. I'm a scared mother of two.

I went to get my daughter's food ready and realized when I opened her food package, that it was solid. Literally solid. It wouldn't even come out of the little plastic container it was in. The expiration date on them both were for December of this year. What's going on? This has happened to me twice already. The first time I decided to let it slide, but another time? Really? What if my daughter gets sick from the food because it's expired but has the wrong expiration date on it? You guys need to fix this and fix it now... I surely don't want to see my baby get sick from your food and I don't want to see anyone else's child get sick from it. Please do something about this. From what I've noticed, it's only the vegetable chicken and vegetable beef. Either way, check all of your foods and make sure they're eatable before you ship them out. Thanks.

My 2yr. daughter loves Gerber graduates yogurt blends. I opened a pack to feed it to her last night and there was a really bad smell so I looked inside and there was a chunk of mold inside the pack!!! I was devastated and horrified... I thought it was a chunk black morels mushroom!!! It was really gross!!! Can't believe there are lots of issues like this from the Gerber baby food reviews!!!

I was feeding my 11 month old Gerber Herb Chicken Pasta when I noticed it smelled like old moldy bread. Not a rotten egg smell but a clear mold smell. The jar had popper like normal and looked normal. I opened another jar and it smelled completely different. I have not doubt that even though I cannot see the mold that the product is bad. After reading other complaints regarding mold I am sure there is a problem with the Gerber baby foods.

Last night, I opened a jar of Gerber baby food to find black mold on the inside of the lid. The jar popped when I opened it and the food didn't expire until next year! This is unacceptable Gerber!

I have a 7-month-old son and I am currently feeding him Gerber 2nd foods.. chicken noodle. I always feed him the same kind of baby food for 4 days when trying a new one to test him for food allergies. The first 3 days he ate it fine but day 2 he developed a runny nose, cough, fever and had trouble breathing during the day and at night while he slept. I assumed he had gotten sick for the first time. Yesterday I went to feed him chicken noodle again and when I opened it up I was horrified!! There was green fuzzy mold all in the food and black slimy mold on the top. The smell literally stunk so bad I started gagging and almost got sick! I bought all the baby food the same day from the same place in the plastic containers that come 2 in a package.
I immediately took it outside and called 18004gerber. My phone call was answered immediately. The lady I spoke to said that it wasn't a big deal and was not surprised at all that there was mold in the food. She said the reason for the mold in the baby food was because it wasn't properly sealed! I mean come on people how many other Gerber products have they "not sealed properly" and how many kids were sick because of this! She simply took all my information down and then said "you will receive some coupons in the mail within the next 7-10 days!" I was furious. For one my son might have been infected by this baby food and for two why would I want coupons to buy more! I am truly concerned and do not want this to happen to more unsuspecting parents and helpless children.
Gerber Baby Food Company Profile
Company Name:

Gerber

Website:

https://www.gerber.com/Home