Consumer Complaints and Reviews

I, like so many other consumers who have written about Bumble Bee Tuna, have been using the same Solid Albacore in Water for years. I read all of the horrible complaints about some of the same things that I have discovered recently, and now, what I experienced today, makes total sense! I had noticed that the quality was definitely going downhill... The nice, big white chunks were gone - replaced with a few chunks mixed in with mush, and the color was not the same, either.
I hadn't really been too concerned, though... Until today. Today, I opened my can of tuna, drained it, scooped it out onto my bread (on the "forever diet"), was folding it over, when something fell out of the bread onto the plate. It was a piece of either bone or plastic... An inch long, white, with very pointy/sharp ends. I had been just about to eat that! What if I had? It could have stabbed my gums, the roof of my mouth... Or gone down my throat! What if I had made it into a salad, and brought it to an elderly person, or made it at the homeless shelter? Or the worst possible scenario... What if a child had swallowed it??!
I'm looking right now, for a # to call, but in reading the other reviews, it doesn't look too promising... I am so mad right now, especially after reading all the other complaints, and seeing the lack of concern, or action, on the part of Bumble Bee. This product, with all of these complaints on quality, should have been checked long ago. But now, finding something potentially dangerous... Even life threatening... It should be pulled completely off the shelves until this company can get its act together! Shame on you, Bumble Bee!

I opened a can of Prime Fillet Tuna in water (the one in the gold can). Found two bugs packed in the tuna!!! Bumble Bee, you have lost a long standing customer! I took several photos and sent them to company along with my complaint email... Now, let's see if they respond!

I bought a can at Winco, got it home, opened it, I nearly got sick from the odor. It smelled like it was spoiled!! I can't believe they get away with selling this crap to people. It's worse than walking down at the wharf where they gut the fish out and it all sits there and rots! Unacceptable.

This used to be beautiful large white chunks of tuna. Now I'm not sure what kind of fish is in these cans. I miss the good Albacore. I'll be switching to another brand in the hope they actually have real Albacore!

Just purchased a 8 pack of Bumble Bee solid white albacore canned tuna in water from Costco. I have been enjoying this product for years, although I haven't purchased in about 1 year. Opened up a can today and the smell drove me running from the kitchen, the strongest old fish odor I think I've ever smelled from any kind of fish. The color used to be a wonderful white, this was light brown and gooey. Went straight to the trash. Opened a second can hoping to give benefit of the doubt and it was just one rare bad can. OMG 2nd can was worse, slimy, smelly and orange brown color penetrated 1/3 rd of the top of the can. I would not in desperation even feed this to a starving stray cat much less feed my family. What a shame that such a large food producer would pass off this product as edible food. Shame Shame on Bumble Bee. Purchased at Costco, Virginia store Jan. 2017.
How do I know I can trust these reviews about Bumble Bee?
696,839 reviews on ConsumerAffairs are verified.
We require contact information to ensure our reviewers are real.
We use intelligent software that helps us maintain the integrity of reviews.
Our moderators read all reviews to verify quality and helpfulness.
For more information about reviews on ConsumerAffairs.com please visit our FAQ.

Just opened can of Bumble Bee solid white albacore tuna in water. Yucky... mushy and darkish yellow parts. Looked for phone number to complain but the can has none. Then went to internet and saw all the complaints! Will discard this can and buy Bumble Bee nevermore.

I purchased 2 cans of this solid white albacore tuna in oil and got very sick. I was vomiting for hours and blood pressure ran so high and ended up in the emergency room. I did not know there were so many people with the same issue, something needs to be done to stop company from selling this junk. Never again will I buy bumble bee or any since I am so turned off. I wonder if they will pay my hospital bill from the emergency room?

We opened a can of Bumble Bee a few hours ago. I decided to google this because the can was colored orange on the top of the Tuna about 1/2 inch down. It didn't smell bad, it hardly smelled at all which seemed strange. We decided not to take a chance and eat it because of the coloring. I've been eating Bumble Bee all my life and have never seen this color before. I've already thrown it in the garbage or I would put up a pic of it.

I recently purchased four cans on sale at my local Supermercado and all four were Pure "MUSH". The Taste, Color and Flavor were not too bad. But they were packed in water and were like just Soupy MUSH! I've had better luck with Chicken of the Sea and Starkist lately and of those two Starkist has been the BEST! I will NO longer buy Bumble Bee any longer. I remember back in the 1970's and 1980's Bumble was always a High Quality Dependable Brand. But the company has been passed around from one Private Equity Outfit to another worse than a Old Worn Out Rag Doll over these past 10-15 years. So I guess that might explain their Epic Decline?

Bumble Bee used to give you solid white Tuna. Basically now you're getting cat food! The smell and taste are absolutely horrible. What the hell happened Bumble Bee? Did you fire your entire quality control dept? I've grown up on your tuna. Sadly I'm not wasting any more of my money on your product. Wake up and good luck to you.

I remember Bumblebee as being just fine a few years ago, but no more. I have bought a handful of cans in the past months, and they seem to be getting worse each time. I just now spit out my lunch (a salad with tuna) and threw the rest of the salad away because the tuna was so foul. I am angry because now I have to go buy lunch - and the objective of bringing lunch from home was to save money! I also cannot get the hideous flavor out of my mouth. Bumblebee, I don't know what has happened, but I hope you get your act together because - right now - I would not even feed this hideousness to my cat.

Good lord! I opened a can of Bumble Bee white Albacore tuna and the stench about made me lose my breakfast. I had to look up recalls to make sure that wasn't the problem. Now I see from other reviews I'm not the only one who thinks this brand has issues. I have had Bumble Bee tuna in the past but it never smelled this rancid. I'm tossing it and going with another brand next time. Yuck!

Bumble Bee Tuna not anymore. Terrible smell and taste. Based on this experience I will not be purchasing any Bumble Bee Tuna. Disgusting taste.

I wish I would have read about the bad reviews of the tuna. I bought several cans of chunk white albacore tuna from my local supermarket. All 8 cans were horrible and disgusting. They were brown and mushy and the smell was disgusting. I tried giving a can to my cats who walked away and would not eat it. I will never buy another can of Bumble Bee Tuna again. So sad. I am contacting my local supermarket chain, Publix and Winn Dixie and asking them to pull the product.

I have been eating bumble bee for years and I just opened a can it is disgusting, mushy and some foreign black pieces and definitely not solid white albacore in can. I have noticed for the last year it is not the same tuna. It should be pulled from the market and fined a fee for false advertising. Consumers could very ill from this FDA should look into this matter.

COMPLAINT - visually less than 1/4 of crab in can. Weight of crab was just under 2.5 oz by verified postal scale - much less than min. guaranteed on can. Net wt 6 oz or wt 4.25 oz. Very disappointed. Product purchased from Walmart, Jacksonville, Fl last week.

Bought several cans of Solid White Albacore Tuna at Walmart and opened that cans and they were anything but Solid or White. It was disgusting and smelled terrible. Ironically I had purchased some from Safeway and Walmart a few months back. I opened the one from Safeway and looked fine and then I opened the can I bought from Walmart and it was yellow, flaky with red veins or something in it. I figured it was just a fluke and I got a bad can, but as I mentioned above, I purchased some more the other day and I had to throw it out. Really disgusting.

For 30 years of my adult life I've purchased only Bumble Bee Solid White tuna. The quality had always been premium and superior, producing a delicious lunch for the family. Recently, I purchased an 8 pack of cans from Costco, and when we opened the first one, the cats came running. To animals attracted to food waste, the smell was appealing. To my wife and I it was appalling. Furthermore, the meat was not only not solid white, but was lower quality than the generic tuna I used to have to stomach as a penniless graduate student. Not only was none of the mean in the can white, but some of it was purplish, as if it had been scooped from the cannery floor. The experience was so awful that I can't bring myself to open another can in that 8 pack.
I'm returning it to Costco for a refund, though if I had bought it from a merchant with an illiberal return policy, I would just throw it away and take the loss, rather than consume it to save the money -- or even feed it to the cats. I see the internet is ablaze with identical quality reports, so there won't be a second chance for Bumble Bee. Obviously, they've taken a new business direction, one that smart consumers like myself and my wife will make them regret asap. Now I have to try to find a suitable replacement. So sad to see the quality of the Bumble Bee name drop so far so fast! Friends don't let friends eat Bumble Bee! And, sorry Charlie! Only great tasting tuna gets to come into our house!

Opened four cans from a four-pack of the product for tonight's dinner. Instead of Chunks, it was watery mush. I could not bring myself to use any of it. The color was far from white, more a sickly light brown color. And the smell seemed a bit off. The can's label (bar code) number was 866253. The number on the bottom of the can is 60955A3CKP. The best used by date is Apr 04 2019. I hope that, if I ever buy this product again, it is what the label states and has a better appearance and smell. Thank you for reading this.

8 pack Bumble Bee Solid White Albacore in Water Exp 9/29/2018 5272502SKP06:56. Opened can of solid white albacore in water and noted sharp V shaped piece of glass in can. Unable to contact customer service directly to report customer safety concern.

OMG. This company has gone to hell in a hand basket and stayed there. Once they were taken over by the foreign Thai company, the quality, taste and PRICE of tuna they sell SUCKS. Bought the 4pk and opened one can, almost fell over from the stench that came out of can. Thought wow, maybe it was just ONE BAD CAN. Oh no, all 4 were as bad with smell, mushy appearance ('chunk light' implies there's a CHUNK of tuna in at least one can...right?). Do NOT buy this crap anymore. It's the consistency of cheap baby food and the smell is horrible. Forget about taste...you can't get past the SMELL long enough to even want to take a bite if you dared to try making it into tuna salad.
It was a total waste of money. Wrote to the company INVESTOR RELATIONS section hoping someone would pay attention to WHY their stocks may be going downhill. Don't know if they care to even review email/complaints but at least I tried. Will NEVER waste money on this garbage again. COSTCO product is much better. NO stink, super great TASTE and consistency AND IT ACTUALLY IS CHUNK FLAKED TUNA not mush with mackerel smell. Too bad most of the previously USA companies sold out to foreign buyers that care less about quality AND brand consistency and consumer loyalty. They just lost a customer for life. Threw out the tuna because even the STRAY CATS in the area wouldn't eat it....and THEY eat garbage!!!

I bought some tuna in water. The taste and the smell was horrible. I called customer service and told them about it and they were rude and nasty.

If I could give less than one star, I would. Over the past 40 years, I have only bought Bumble Bee Solid White Albacore in water. Throughout that time, I would occasionally get a can that wasn't great, and figured it was a fluke--a "bad can". I then switched to the solid steaks with lemon and black pepper, when it was offered, and it was great. Then they stopped production of that, and whenever I wanted to buy tuna, I reverted back to the "Solid White Albacore" in water. First of all, it is most certainly NOT solid. I can't even imagine what they are passing off as "chunk" or "flaked" at this point, compared to the pap that I saw, smelled, and tasted from the "solid". It was SO DISGUSTING. Dark, smelly mush with veins. The taste was nothing close to normal. I had bought about four cans, and opened them all. The same result.
What kills me is that Bumble Bee has been running ads, comparing their tuna to a competitor's, making it look like the competitor is the dark mush, when Bumble Bee, in fact, is just that. If the company sold out to China, it is no wonder the quality has tanked. Since when does China have quality regulations. There is stuff being pulled off the shelves all the time, whether it is candy or plastic dishes, with high levels of lead in it. Bumble Bee could send me all the free coupons in the world, but it wouldn't help make me consume their product.

I purchased Bumble Bee Albacore Tuna from Walmart. Disgusting! It was mushy, mushy, mushy. It was the worst tuna I've ever purchased. Not only was it mushy, it was fishy smelling. It was just plane gross and not edible. The rest of the cans I purchased will definitely go back to the store.

The color of the tuna used to look like it is show in the picture on the website but it no longer looks that way. Instead of looking "white" it looks tan!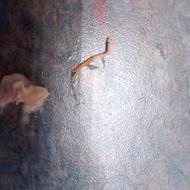 I opened my can of Bumble Bee tuna tonight and I found a leg in it. It is the most disgusting repulsive thing I've ever seen in my life. My stomach will never be the same I was very surprised to see all the complaints on here. I am going to hit social media with this with everything I have. This is not acceptable here in the USA!!!

I opened a can of Bumble Bee Chunk White Albacore Tuna - YUCK. It was a can full of a very mushy, cloudy, stinky food I would not even taste. There were hard scales on top of the product, but I didn't dig to find out how many more were in the can. The very sight of this product makes me sick, and I'm returning it to the store for a refund. I will not try Bumble Bee products again. It looks unfit for human (or animal) consumption.

Bought a can of Bumble Bee Tuna 4/3/16, open the can the same day. The tuna was BAD. The smell was so strong it made me retch. I contacted Bumble Bee Company by email the very next day, since they don't have a customer service phone number. A week later still waiting to hear from the company.

I cannot believe Bumble Bee can get away with selling this product as solid white albacore or getting away with the mush that is inside. The garbage that was inside this can was unbelievable. Something bloody and slimy and smelled like rotten fish. I will return the remaining can to the store and would like to bundle this up and send it to the president of Bumble Bee for lunch.
Bumble Bee Tuna Company Profile
Company Name:

Bumble Bee

Website:

http://www.bumblebee.com/