Consumer Complaints and Reviews

My daughter purchased Blue Apron plan for $59.94/mo and then changed apartments and cancelled the plan. Not very easy - she had to get an email from them and then there was no real confirmation during the online process. It turns out it never cancelled anything. I called them and they said that merely logging into your account again reactivates the deliveries. They have been delivering to her old apartment for months! When I asked to get a refund they would only refund the last single delivery despite another attempt to cancel 3 weeks ago.
When I asked to talk to their management, they said no supervisors were available. I finally had to call them back to cancel everything and then had to dispute the 4 months of charges on my Visa.They just want to keep your money and make cancelling as difficult as possible. According to web searches I did there used to be a way to cancel online through your settings but they've removed that option making it even harder. The food and recipes were OK to good but often items came spoiled or damaged.

So every time I order Blue Apron the delivery was delayed. Food came smashed and didn't look good. Portions were poor (not enough for 2 healthy adults). I tried many times to get my delivery, they said the delivery was delayed but they never said the delivery was cancel. Horrible service, horrible customer service. I do not recommend Blue Apron. Home Chef is 10x better.

This company is awful. I signed up but then realized they will only deliver Thursday through Saturday, and I need the meals for weeknights. I attempted to cancel immediately after signing up but you have to wait for them to email you back and they never did. You can't just cancel on their website, it's very shady. So, they still delivered and I came home after being away for three days to a box of smelly rotten fish by my front door. I have contacted them and they told me I didn't cancel my order within the window they allow for cancellation (even though I signed up 20 minutes before). They won't refund me and still insist on sending another box and charging me. I am out of town during delivery, and will be gone for two weeks. So when I return home once again I will come home to a smelly box of rotten food. This company is a scam. Use HelloFresh instead, they are way better.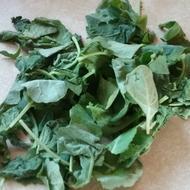 I received bad produce in my fourth delivery. I received it on the Friday before Memorial day weekend. I tried to call Tues. the 30th and they are still closed. I received moldy garlic. Cilantro that was just before molding. I trashed. Old asparagus. I cut off the old and washed the slime off the tips. Baby greens wilted. Upset!

I was a Blue Apron customer for six months and was generally happy. The food was decent, fresh and delivered on time. The major drawbacks were the very limited menu and cost. I completed my subscription after six months. Fast forward a year, my friend decides to try a Groupon for Blue Apron. He is a new account and excited to give it a try. Blue Apron accepted the Groupon, and then said they had to reject it because it wasn't a new account! I recommended Blue Apron to several people and the same thing happened to them. There are far too many high quality competing companies out there doing the same thing. A shame, Blue Apron lost a lot of business.
How do I know I can trust these reviews about Blue Apron?
789,262 reviews on ConsumerAffairs are verified.
We require contact information to ensure our reviewers are real.
We use intelligent software that helps us maintain the integrity of reviews.
Our moderators read all reviews to verify quality and helpfulness.
For more information about reviews on ConsumerAffairs.com please visit our FAQ.

Today I received my package. My daughter ordered it for Mother's Day for me as a gift. The package was delivered by Federal Express. Left at my door. I was home and couldn't wait to open it. When I did the ice packs were not frozen. As I did a little digging I realized that it was fish, etc package in my box. When I looked at the package slip I noticed the package was shipped out on May 18th. Today's date is the 23rd. Unbelievable. When I called into customer service the gentleman I spoke with told me my daughter's account was credited. He told me to disregard the package. He also told me to contact my daughter and let her know her account was credited.
Sorry it's not my responsibility to contact her to tell her your company made the error. As of this evening no one has contacted her. The gentleman didn't offer to send another package to me or give me any explanation of why this happened. If I hadn't called when I received the package and cooked the meal I'm sure I would have gotten quite sick. No apology or offer to send anything? What terrible customer service. I wouldn't recommend this company to anyone.

I have been a customer for 8 months. Because I was traveling out of the country, I sent an email (per the instructions on their website) that I wanted to cancel. They give NO OPTION to cancel via the website. I completely understand that I would be charged for the week after my email, but they continued to charge me for three subsequent weeks after that.
After 20 minutes on the phone with them they refuse to refund my money. I spoke with the supervisor Owen ** who told me that there was no one but him that I could speak to. He gave me no one to contact at a corporate office, no manager to speak to, no recourse at all. He readily admitted that he did not agree with the procedure for cancelling. Stating that it was unfair, but said repeatedly, "There is nothing I can do."
I am now being charged by my apartment complex for the rotting food outside of my apartment -- all because Blue Apron refused to accept my cancellation. They said that I should have contacted them to let them know they made a mistake sooner! What!? Why wasn't my email to cancellations@blueapron.com enough? Avoid this company at all costs. (By the way, I had no problem cancelling my Green Chef account.) Whatever you do, heed my warning! Do not sign up for this site. They will steal your money.

I have been using Blue Apron for well over a year. My deliveries have consistently been on time, fresh and complete. I have less food waste and grocery bills have decreased. I am very happy with the service. I have been satisfied with the menu choices - all the meat and poultry is very good quality. Once in a while basil is droopy - but overall everything is fresh. I like the whole process from prep to cooking the step by step recipes. Blue Apron is great.

I signed up for this when there was a $30 deal on Groupon and those meals they sent me were fantastic. But then I sent an email to cancel my account and two days later my account was charged $60. I called and they said they had no record of cancelling my account and they had already shipped it out (even though this was Monday and I got it Friday). $60 for 3 meals with tiny portions, and these meals were subpar at best. What a joke. A very overrated service, unless you're willing to pay $20 per meal for two small servings that you can pay half the price for at the store.

We've been using Blue Apron for nearly 3 years now. We have never received a damaged box or any spoiled ingredients. However, for the last FOUR shipments there have been missing ingredients. Seared chicken & creamy couscous missing the 3 stalks of celery, refunded $19.98. Mole-spiced beef chili missing the pinto beans, refunded $5.00. Mushroom and broccoli casserole missing the oyster mushrooms, refunded $19.98. And now this week, the stir fried wonton noodles missing the radishes. The meals are easy to prepare, if a bit overly time consuming, and always tasty. Overall I am satisfied with Blue Apron, I just wish they'd pay more attention to what they're putting in the boxes.

I signed up for the discounted Blue Apron meal plan to be shipped to me on Wednesday May 10th. Upon arriving home I received a door tag from FedEx that the delivery was attempted and they would try to deliver the next day. I contacted FedEx to see if I could have an evening delivery and was advised that the driver was in my area between 12 and 2:15 pm and I could try to schedule for a more exact time during that time frame. Unfortunately it would require me to miss work in order to be home for the delivery of perishable goods.
My other option was to pay an additional fee to have a special delivery after 5 pm, I elected to send the package back to sender. I was not aware that I would not receive a refund of the shipped package upon return until after I had talked to FedEx and elected to have the package sent back instead of paying an additional delivery fee. I am very disappointed that I have to absorb the cost of the product due to a situation beyond my control. I was very easily able to cancel my membership by emailing Blue Apron, however I would strongly encourage anyone thinking of signing up for this service to first check the availability of FedEx delivery at a time convenient for you. This type of service has a long way to come in terms of convenience.

My girlfriend and I signed up for Blue Apron and because it sounded like a neat date night idea. The first shipment was delayed a day because the address was wrong. They were able to contact FedEx and fix it for the next day. The first set of meals were delicious but the servings were somewhat small and we were missing a shallot for our stuffed pork chops that we had to use green onion instead. For two larger adults we were hungry a few hours later. The second shipment included salmon and a roasted baked potato salad. The russet potato was missing from the order. The lemongrass hamburgers include 10 ounces of meat which is fairly small for two adults. In my opinion just not worth $20 a meal. Creative but not worth it.

I had a coupon for 30$ of my first box so I have it a try. Before I could cancel I was charged for the 2nd box. When you open the box things are pretty organized but I did have some of the prep ingredients leak. There is way too much prep and you will use a sink full of pots, pans and bowls for one meal. Some are tasty and some were awful. Not worth 60$. We can eat out 3x for that.

I believed I was signing up for a one time trial shipment. Read the small print - with that one time shipment, they are signing you on to weekly shipments. I tried to cancel another shipment when they notified me it was coming. Told them there must be some mistake. It was not cancelled and now I'm stuck with a bill for $59 for food I cannot eat AND did not order. Call to them very unsatisfactory: lots of "thank you for reaching out" but no action. CONSUMER BEWARE!!!

I signed up for the Blue Apron vegetarian option and made special comments that we needed recipes for a person with heart disease and cancer. Imagine my surprise when viewing my 1st delivery, with recipes loaded with cheese and cream sauces. The sodium content was over 1,000 mg per meal. The food may be fresh, but it is definitely not as healthy as I had hoped. I was able to cancel no problem, so OK from that standpoint.

I ordered from it about a year and a half ago or so. I did like what they sent and the process of having all the ingredients and cooking but Tom is a picky eater and I knew he wouldn't eat most of it. I just wanted to try it. So I cancelled any more shipments. Also, they had advertised you get two meals free but when I got the bill only one of the three choices had been free. When I complained they said each serving is a meal so since the meal was two servings that was two meals. I mean, if you cook for 7 people you don't say you are preparing 7 meals, it is one meal for the family right. I thought this very deceptive so didn't want to deal with them. Recently I wanted to explore their choices again so went on the site and signed in after being away a year or more. Not many of the meals looked like they would work for us so I didn't order anything and just signed out.
Imagine my surprise when my credit card said I was charged $60 by Blue Apron. When I contacted Blue Apron they said by signing in I activated my account and since I didn't choose anything they sent 3 random meals to me and since they had been shipped I couldn't cancel. I guess they had my credit card info from before. At no time did I hit "submit" or "my cart". I was pretty furious and wrote them so but they just said sorry, the stuffs been shipped but they would cancel my account. Don't ever sign in a second time once you leave!

My child sent me a link to get a free first delivery for Blue Apron. The food arrived on time, well packaged, and the directions for the recipe are extremely detailed. There was nothing missing in the packaging, and the directions came off without a hitch. There was a lot of food, albeit much of which was starch. If I were so busy that I could not shop, this would be an ideal solution. Unfortunately, I do shop. While the directions were simple, they needed more spice. I do like salt-and-pepper, but it needed more. For example, I made spaghetti according to the directions, tasted it, and had to add some Italian seasoning. Likewise, making couscous with just plain water is like cutting open tofu and eating it out of the package. It needs a little something more.
I saw several reviews that complained about not being able to sample before the second shipment came through. When signing up, it clearly gave a cancellation date. For example my food was supposed to be delivered on Thursday. The Saturday before was the cancellation date. Not knowing what it was going to taste like, I put a hold on the second shipment so that I could sample before I committed to more. Apparently, the people who are complaining, did not read before they agreed to the terms. It really isn't an option for a single person, and trying to eat all of those meals in a week is much too much for one. I probably will not order again, as it does not fit my lifestyle. But if I had someone who lived with me, and we were both busy, it would be a great deal.

We enjoyed our first month of food, but the next delivery we received, the box was damaged and haphazardly re-taped. The "knick knack" containers of mayo, horseradish and sweet peppers, all had leaked thru the box. The garlic was thrown in with the meat. The chicken was bloody and very fatty. I contacted customer service with my frustration. He was cordial, and gave me credit for the delivery. I canceled my subscription, and (as stated in previous reviews) he was aloof and was uninterested in keeping my subscription.

I didn't find out about not being able to cancel until I looked at the recipes for the coming week and they were ALL wheat-based (I'm GF but figured I could work around a recipe here or there). I hate paying to ship material I won't eat, and that they don't have a GF option (hey - rice!). The bigger problem overall is that it's just way too much meat and potatoes, and it's generally all cooked the same way. As a single person I ate 6 of these meals in a week and frankly hope I never see another piece of fried meat again. Ugh. It'd be great if they branched out a little to broiling or BBQ - especially with fish. And GREENS! Please. Greens.

They scam you into paying for 2 weeks automatically. It's an unusual business practice that the first shipment arrives within a couple of hours of the cancellation deadline for the next week. They don't give people time to cook one of the meals and taste the food to see if they like it before they are committed to another week of this service. They are stuck with receiving another shipment of food that consists of low quality ingredients and bad customer service.

I agreed to try Blue Apron's Free meal offer at the request of a good friend. I assumed that I would get the chance to try and decide if the service was a good fit for me before being stuck with an order I hadn't agreed to or chosen. Beware the small print, it's in there; as soon as you sign up with your credit card for the Free order they activate your next (Pay for Order) before you even receive your free trial. I was not happy, but I was told I should have paid attention to the small print. This whole scenario left me upset and unhappy. This whole concept wouldn't work for myself and my husband. For $ 59.00 providing 3 meals each for two people, I can do much better shopping on my own and as long as you have to prepare each meal anyway it seems like a ridiculous waste of my time and money.

The meals that I prepared were good and the food arrived fresh and in good shape. It was easy to cancel. They are good at marketing. Here is what I did not like: You are not allowed to look at their recipes until you pay for a membership. If you do not like a recipe and would like to switch for another it blocks out others so that you have very limited choices. Everything comes together in the box, unlike other delivery services which separate each individual meal with all of its ingredients, this one is up to you to separate everything out. Their recipes do not include a lot of green or fresh vegetables, I may have ordered on a couple of "canned" weeks, I got lots of canned beans etc, not a lot of fresh veggies.

I'm an experienced cook and helping out a neighbor who has no time to cook healthy meals right now. I volunteered to prepare Blue Apron meals for her that she bought and we shared. They are an incredible amount of work for what you get. Food is OK, but no great shakes. Plus, the packaging isn't suitable for Phoenix in the summer. The company doesn't put all the perishables inside that thin, bubble wrap cooler and I can just imagine how hot (and spoiled) they'd be on a 110+ day sitting outside 'til we got home to take them in and refrigerate them. It's been interesting to cook these meals, but IMHO, they're overrated. Portions are small and who wants to get three pans and umpteen bowls and utensils dirty for a single meal? Not me!!!

When I first tried Blue Apron, I was very excited about the concept. I work long hours, love to cook and it was nice trying new recipes. Then it fell apart. First the ingredients in one shipment was slightly incorrect, I got 2 of one item and another was missing. A few weeks later my delivery never came... First I got an email that it was going to be 2 days late with a FedEx tracking stating it was delivered even though it never arrived.
The absolute final straw was this week when one of the meals was a Fontina & Beet Grilled Cheese sandwich. The item missing this week was the fontina cheese. How do you make a grilled cheese sandwich without cheese? Should 2 grilled cheese sandwiches cost almost $20? When I contacted Blue Apron, I was told that my account would have a credit of $19.98 which I could apply to my next order. They can't give partial credit. Next order? Really? HORRIBLE service! So sad that something I found to be fun ended up so frustrating!

The meals arrived a day late, not a huge deal. They were fresh, interesting recipes that were fun to try. However, and this is a big deal, there is nothing in the prepackaged meals that you cannot find at Kroger or Meijer for much less expense. So economically it is not doable unless you find that your shopping time is worth the excessive expense. And finally, that whole "try Blue Apron with our 30 dollar coupon" bit is a scam. By the time you receive the discounted offer, the next order is already "in process". So you will be billed full price for the second order regardless if you want it or not.
I really do not want it, but as promised they charged my card the day after I cancelled my subscription anyway. So, if are are thinking if trying a meal delivery service, try someone else. This company has to use tricks to maximize profits which is very telling of their retainment rate. Not good. Some additional information you may find helpful is that the directions for the meals are needlessly tedious and confusing. If you do try the service, read thru all the directions first and do the steps in a logical sequence instead of the ridiculous way they present it.

Good food, bad shipping and delivery systems. I rarely had an issue with Blue Apron's food both in terms of quality or detail. Their downfall and ultimate weakness is their delivery system. For example, my deliveries are scheduled for Tuesdays. So if there is a delay, you have no notice. My latest issue with the delivery system is a 4 going on 5 day delay with no food in sight. You plan on three meals on a given day and then it does not arrive. Then no notice, a second day passes, a third, a fourth- then you get angry. Seriously? How about an e-mail or call- very poor customer service. I'm very disappointed in Blue Apron. No resolution and I still don't have my food. Will this business survive? I'm done.

Easy to prepare meals with lots of unique and delicious options. Able to choose which veggies you don't want as well as different meats or even no meat. Customer service was also great.

I cook all my meals and I'm always trying new recipes. I normally spend a lot of time at various markets, including ethnic markets, looking for obscure ingredients. I decided to try Blue Apron only because they kept sending me coupons and my curiosity was piqued. I tried it for 5 weeks and really enjoyed my experience, but ultimately decided it wasn't for me. This is what I loved: the recipes were simple but delicious, I was introduced to a few new products, the recipes came with clear instructions and great photographs of the ingredients and cooking steps, everything was fresh, and there was no wasted food because they only send you what you need. I really enjoyed getting my box of goodies once a week.
This is why I cancelled my account after 5 weeks: (1) I found that the side dishes were usually rice, potatoes, or whole grains. Although all of these are great choices, it got boring week after week after week. I ate more potatoes during the 5 weeks with Blue Apron than I have in the past year cooking my own meals. (2) I watch calories and each Blue Apron meal was anywhere from 600 to 870 calories. That's insane for one meal. (3) I wasn't crazy about all the packaging waste: the baggies, the little plastic bottles, the ice packs, etc. I recycled what I could but most ended up in the trash. Perhaps Blue Apron could arrange for the driver to pick up last week's packaging when delivering the current box? The ice packs, the insulation, and boxes could easily be reused without posing any sanitary issues.

Missing ingredients - I purchased a Groupon for 3 2-person meals from Blue Apron. I went ahead & set up my account & unfortunately was forced to sign up for a subscription & even give them my credit card even though I had only purchased a Groupon for one shipment of meals. As long as you remember to cancel your subscription before they begin billing you for your next shipment, you won't be charged anything more so I guess I was okay with that. The shipment arrived to us and everything was well packaged & stayed cold even though the box had been sitting on our porch for a while because we weren't home.
We were so excited to make all 3 recipes, but as I began going through all the items (and there is a lot included since all 3 meals get shipped at the same time) I realized I was missing what they call "knick-knacks" for one of our recipes. Depending on the recipe, this could be a big or little deal, but unfortunately for us the recipe was an Asian recipe with several different sauces & flavorings that most people would not have on hand or be able to easily find in a grocery store (plus the whole point of the service is that ingredients get sent directly to your house & you don't have to make a trip to the store). I thought, no big deal, I'll contact them & I'm sure they'll send out the missing ingredients pretty quickly.
I contacted them through the email their website suggested & I simply received an "I'm so sorry" email with absolutely no solution offered. So I tried calling their customer service line because surely that is not how they handle their customer issues, but to my surprise & frustration, that is exactly what I was told once again. Basically, if I had kept my subscription, I was told they would credit me back for that individual recipe & add it to my next subscription. This seems like an acceptable solution, but that still means that I cannot make the recipe I ordered or have to chase down the ingredients myself.
Since I canceled my subscription because I was just looking to try the service out, they literally could not offer me a single solution to them leaving out ingredients. I'm very surprised because it seemed like a really great service if you're able to afford it. That's another thing - it's $60 for 3 2-person meals so it's not cheap which is another reason I was so surprised by their aloof customer service approach. Needless to say, I'm glad I canceled my subscription because I am highly dissatisfied with the customer service I received.

Blue Apron products are good, and the recipes have a large & tasty varieties. I love trying new things and this box is perfect for that. Was not much of a fish eater, but I really learned to like a larger variety of fish since using this box.

ConsumerAffairs Research Team
The ConsumerAffairs Research Team believes everyone deserves to make smart decisions. We aim to provide readers with the most up-to-date information available about today's consumer products and services.
Founded in 2012 in New York City, Blue Apron delivers fresh ingredients and recipes to customers who then prepare and cook the food themselves. The company also offers a monthly wine subscription of six wines with pairing notes.
Hormone-free: Their high-quality food is all free of hormones and antibiotics.
Hormone-free: The food portions are all under 1,000 calories for those seeking to limit their caloric intake.
Unique recipes: The recipes they provide are unique and never repeated during the year.
Customizable: Taste preferences and dietary restrictions are taken into account when a customer's menu is planned.
Wine and kitchen utensils: They offer an additional wine service and also sell kitchen utensils for convenience.
Farm-fresh: Their food is purchased from smaller farms to help promote economic growth.
Best for Busy individuals and families, those interested in expanding their cooking skills and wine lovers.
Compare Meal Delivery Service
Blue Apron Company Profile
Company Name:

Blue Apron

Website:

https://www.blueapron.com/?utm_campaign=hp60716