Best Bacon Brands
Bacon is typically cured and most commonly comes from the belly of a swine (hog). Bacon brands make a large range of bacon to satisfy consumers with varying flavor preferences and dietary needs.
Bacon remains beloved by many, however, a good portion of consumers worry about the negative health consequences of eating traditional bacon (from a pig). Hence, healthier bacon options, such as uncured bacon with no antibiotics and turkey bacon, are becoming increasingly popular among consumers.

Compare Reviews for Top Bacon Brands

Oscar Mayer
Read 87 Reviews

A mainstay in grocery stores across the United States, Oscar Mayer Bacon has been part of the Oscar Mayer line of products for over 90 years. Varieties include bacon bits, turkey bacon, bacon jerky and butcher thick-cut bacon.

Smithfield
Read 78 Reviews

Smithfield Bacon is produced by Smithfield, a company that only makes pork products. This laser-focus has been creating mouthwatering products such as pork loins, bacon, ham and more since 1936.

Great Value
Read 20 Reviews

Great Value Bacon is the Walmart brand of bacon. Solely sold in Walmart stores, the bacon is available in varieties such as naturally hardwood smoked, center cut hickory smoked, hardwood smoked thick sliced and turkey bacon.

Wright Brand
Read 39 Reviews

Wright Brand's Bacon is made by hand, which means it's hand selected, hand trimmed and hand smoked. It's been that way for more than 90 years. Available in varieties like applewood smoked, maple, hickory smoked and barrel aged.

Kirkland Bacon
Read 39 Reviews

Kirkland is a brand with many different products in a multitude of categories. The company sells their products in Costco stores across the united states.

Farmland
Read 33 Reviews

Farmland Bacon's passion for pork comes across in every hand-trimmed tenderloin, pork chop and strip of bacon. Farmland has worked with local farm families for over 50 years securing the best pork to become a Farmland product.

Hormel Black Label Bacon
Read 45 Reviews

Hormel Bacon's line of Black Label products include thick-cut bacon seasoning in flavors such as brown sugar, applewood and jalapeno. Canadian bacon and microwave-ready bacon are also available.

Trader Joe's Bacon
Read 10 Reviews

Trader Joe's started in the 50s as a small chain of convenience stores. They now sell their own products and take the concept of value very seriously, which is great food and great prices.

Applegate
Read 23 Reviews

Applegate Bacon has been producing a line of organic and natural meats for the last 25 years. The products do not contain antibiotics or hormones, come from animals that were raised humanely and have been minimally processed.

Wellshire
Read 9 Reviews

Wellshire Bacon is produced by Wellshire Farms from livestock that is fed a vegetarian diet free of growth hormones, preservatives, nitrites, nitrates, artificial ingredients or steroids. It is sold solely at Whole Foods Markets.
Thank you, you have successfully subscribed to our newsletter!
We value your privacy. Unsubscribe easily.
How to choose quality bacon
Nutritional value

Bacon is not healthy to eat consistently, even though it is high in protein. Consumers should clearly understand what risks there are for eating bacon and what to look at when it comes to the nutritional value of each product.
Fat content: About 68 percent of bacon's calories are from fat, among which roughly half is unsaturated fat; just two slices of standard pork bacon has roughly seven grams of fat, so it is advised to limit intake of regular bacon or opt for healthier bacon options.
Cholesterol: There are roughly 30 milligrams of cholesterol in just one ounce of bacon, which means eating a lot of this meat product can increase the risk of heart disease and stroke.
Sodium: One slice of pan-fried bacon has nearly 200 milligrams of sodium, already roughly 10% of a healthy individual's suggested daily sodium limit.
Flavor
There is a reason why bacon is so popular: it tastes good. It is why there are air fresheners that smell like bacon and why approximately 74 percent of people prefer it on breakfast sandwiches.
Wood: While liquid smoke can be used to speed up the production process, consumers prefer the classic taste of hickory-smoked bacon as well as other wood-smoked flavors such as applewood-smoked bacon and cherrywood-smoked bacon.
Spices: Bacon hand-rubbed with spices and other flavorings is the trend now, as everything from Cajun and brown sugar to jalapeno and sun-dried tomato is being used to give the meat an added punch.
Uncooked or fully cooked: In general, buyers find fully cooked to be convenient for on-the-go meals, but not crisp or flavorful enough; thus, for optimal taste, uncooked bacon is recommended.
Slice thickness
Cooking method, nutritional needs and personal preference should factor into what type of bacon slice is bought. Slabs of bacon (or unsliced bacon) can also be purchased and sliced to the desired thickness individually.
Standard: Great for frying in a pan as well as other cooking methods, standard bacon is sliced into strips that are roughly 1/16-inch thick.
Center-cut: For those looking for a low-fat pork bacon option, choose center-cut bacon; this meat comes from belly meat that is close to the bone, and it contains about 30% less fat than standard bacon.
Thick-cut: An excellent addition to pastas, soups and other recipes where the bacon needs to hold its shape, thick-cut bacon measures about 1/8-inch and thus can take roughly twice as long to fry.
Cure type

Uncured options are seen as healthier and increasingly available at food markets, however, cured bacon remains the premium choice among buyers. By definition pork belly must be cured in salt to even become bacon, but this definition has been loosened to include healthier, uncured alternatives (which are actually cured with naturally occurring nitrites from celery powder rather than chemical additives).
Immersion-cured: The high majority of commercial bacon is wet-cured, meaning it is set in a brine solution containing nitrite, salt and flavoring materials for a total of 2-3 days.
Dry-cured: A pre-measured amount of cure mixture (salt, nitrite and flavorings) is rubbed directly onto the bacon, and then the bacon is left to hang for roughly two weeks, allowing moisture to be drawn out (this is what makes dry-cured bacon pricier).
Pumped bacon: The cure mixture is directly injected into the meat and left to sit for 6 to 24 hours and then drained using a heating method.
Additives
Bacon's production process essentially requires that it contains additives. Consumers are advised to know the health risks.
Salt: As the main curing agent, salt is a big part of what makes bacon so tasty, but it's also why sodium levels are strikingly high.
Nitrite: While in the meat and being digested by the body, nitrite turns into compounds known as nitrosamines, and research has shown that nitrosamines are cancer-causing.
Flavorings: As mentioned, bacon is often flavored with a variety of seasonings and spices, so it is important to check how such additives impact overall nutritional value.
Price

Bacon ranges tremendously in price, which makes it an accessible food product for all consumers. While price does not always dictate quality, there are some factors to consider for each price range.
Cheap: There is a lot of quality bacon sold at grocery stores for low prices, however, consumers should take precautions when buying such products as some may be unusually high in sodium and additives, lack taste or proper texture and/or not be 100% real bacon.
Mid-range: This is typically immersion-cured bacon and is usually consistent in its nutritional content across brands, but it is still necessary to take the same precautions as with cheap bacon to ensure proper quality and taste.
Expensive: Dry-cured bacon is often expensive (and often more flavorful), and center-cut bacon is lower in fat content and thus often priced at the high end of the price range for bacon products.
What are the different types of bacon?
Traditional bacon
This is common pork bacon, and by far still the most popular type. Flavors vary based on the curing process and kinds of seasonings added.
Turkey bacon
Made from turkey, this has become a popular alternative to pork bacon thanks to its low fat content (which is roughly half). Some brands of turkey bacon still have high sodium content so it is important for health-conscious consumers to carefully read nutrition labels.
Canadian bacon
Smoked and fully cooked when packaged, Canadian bacon is ready to eat before it is even bought. Made from pork loin, the flavor of this type of bacon is actually closer to ham.
Pancetta
An Italian form of bacon, this cured pork belly differs from American bacon in that it is not smoked. It is sliced into spirals or diced and then sold. This is a popular addition to salads.
Who eats bacon?
Meat lovers
Those with carnivore tendencies tend to fall in love with the flavor of bacon. Proof of its popularity is in its consistent ranking as of one of North America's favorite meats.
Sandwich maniacs
The BLT sandwich is as ubiquitous as apple pie. Bacon can be incorporated into a wrap, sandwich, burger or sub.
Value seekers
Compared to other meats, like lamb, steak and even some deli meats, bacon is affordable -- and just as tasty.
Topping lovers
Bacon is a great topping for pizza, pasta, salad and can even be used in cocktails.
Bacon brand expert reviews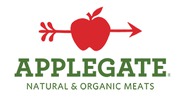 Applegate produces a wide range of natural and organic meats, including bacon. Founded with a mission of changing the way consumers eat meat, Applegate sets high standards for its products to ensure buyers trust what they are eating.
Read More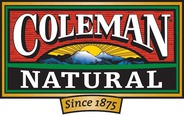 Coleman Natural Foods has been in business since 1875 and works with family farmers throughout the country. The company not only focuses on producing better tasting bacon and meat products but also doing so in a way that is respectful to animals and the planet.
No antibiotics: Coleman Natural Foods believes nature did not intend for pigs to take antibiotics.
No nitrites: Coleman does not add nitrites to its meat products.
Committed to animal welfare: Coleman works with the Global Animal Partnership (GAP), a nonprofit organization dedicated to farm animal welfare.
Classic flavors: Some may think uncured bacon equals less flavor, but Coleman's hickory smoked still has that classic taste.
Zero grams trans fat: Trans fat raises bad cholesterol levels, while lowering good cholesterol levels; hence, it will not be missed.
Best for: Traditional bacon eaters as well as those looking for a healthier type of bacon.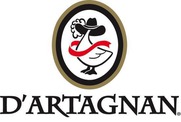 D'Artagnan Foods is focused on providing restaurants and customers good-tasting, conscientiously-raised meat and bacon. D'Artagnan partners only with small farms that abide by strict standards.
100% satisfaction guarantee: D'Artagnan is confident in its bacon and is willing to offer customers their money back if not satisfied.
Always fresh: After purchase, bacon is shipped from the fridges at D'Artagnan in containers designed to store it safely for up to 48 hours.
Especially tender: D'Artagnan sells a well-marbled style of pork, ensuring the bacon is just the right texture when fried.
No animal by-products in diet: Pigs are fed a grain diet.
Humanely raised: Berkshire hogs are raised humanely on farms and are not kept penned up in a small cage or fenced-in area.
Best for: D'Artagnan bacon suits those who want the highest quality meat, the freshest meat and those who want to buy in bulk.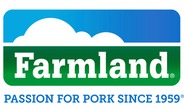 Farmland Foods is one of the largest agricultural producers in North America. The company is known for its large collection of bacon flavors, cuts and types.
Read More

Founded in 1962, Walmart is one of the largest retailers in the world, and has a focus on providing affordable products for consumers. Walmart features a variety of bacon for sale at its stores.
Read More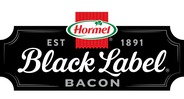 Founded in 1891, Hormel is one of the most recognizable brands in the food industry. The company's bacon products are among its most popular foods, as there are numerous premium varieties.
Read More

Niman Ranch is a food company with a focus on selling all-natural bacon and other meats raised by family farmers in a humane and sustainable manner. Niman Ranch began in the 1970s on a small ranch and now works with a large network of sustainable farmers and ranchers in the United States.
Read More

Nodine's Smokehouse is an experienced producer of expertly crafted smoked meats and bacon. Based out of New England, Nodine's Smokehouse sells its bacon to all sorts of customers, from high-end Manhattan eateries to small town delis.
Made by hand: Nodine's Smokehouse takes great pride in selling only hand-selected and hand-trimmed bacon.
Bold flavors: From Cajun rubs to garlic infusions, Nodine's Smokehouse offers a range of rich tastes.
Non-nitrite options: Nodine's Smokehouse may focus on traditional methods, but the company does offer non-nitrite bacon.
Double smoked options: Twice the smoking equals twice the flavor, according to Nodine's Smokehouse.
Purchase easily: Customers who do not live near Nodine's Smokehouse can easily purchase online.
Best for: Those who like really flavorful, carefully crafted bacon and restaurant and deli owners looking for a good wholesale option.

Founded in 1883, Oscar Mayer is one of the longest continually running meat companies in America. Its meat products, especially bacon selections, are easily found at virtually any food market.
Read More

Smithfield is a well-established pork brand committed to quality and flavor. Founded in 1936, the company only makes pork, and offers everything from hand-trimmed bacon to slow-cooked hams.
Read More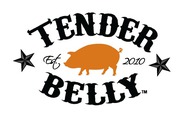 Founded in 2010, Tender Belly places high emphasis on producing fine pork, especially tasty bacon. Located in Denver, Colorado, Tender Belly believes properly taking care of farm animals means a better and healthier product for customers.
Trustworthy partnerships: Tender Belly works with hand-picked co-ops throughout states like Iowa, Missouri and Colorado, all of which are small, family-owned farms.
Humane treatment: Not only do the pigs have plenty of room to roam at the farms, they also are fed a 100 percent vegetarian diet, and that greatly enhances the flavor.
Great quality control: From ensuring the equipment at the processing plant is spotless to inspecting each meat product, Tender Belly is able to guarantee high standards are met.
Convenient purchasing: Even customers who do not live near Denver can make a purchase online.
Plenty of flavors: Top bacon products include maple cured bacon, uncured habanero bacon, tender belly bacon and others.
Best for: Restaurant chefs looking to purchase high-quality bacon in bulk, bacon enthusiasts who want to try something new and those who want bacon from honest sources.

Trader Joe's is a chain grocery store that is a leader in organic and fresh food. Founded in 1958, the company's products are known for not containing any artificial preservatives and ingredients. Hence, the store is very popular with health-conscious shoppers, as well as those concerned about fair treatment of farm animals and responsibility to the environment.
Read More

Based in Iowa, Vande Rose Farms provides premium pork products for regular customers, gourmet retailers, eateries and private clubs. The company's bacon is famed for its tenderness, juiciness and rich flavor. The bacon is sourced from naturally raised hogs.
Award-winning Duroc pigs: The family farmers who supply the bacon for Vande Rose Farms raise only Duroc pigs, a famous American breed known for its rich red coloring and succulent taste.
Hand-selected products: At harvest time, Vande Rose Farms hand-picks the pigs based on the ideal profile and weight, ensuring consumers only get the tastiest slices of bacon.
No additives: Hormones, antibiotics and growth promotants are never administered to the pigs.
Excellent diet: To ensure pigs are raised in a natural way and are as healthy as can be, they are fed a 100 percent vegetarian diet.
Artisan cured: Each slab of bacon is cured with care and precision by a skilled and dedicated craftsman.
Best for: High-end restaurants that want to serve high quality bacon and retailers that sell pork products.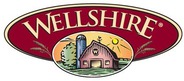 Started in 1996, Wellshire Farms has a vision of providing natural meat products that are not overly processed or loaded with artificial preservatives. Now, customers can buy the company's bacon at health-minded food outlets throughout the country, and the brand is one of the recognizable in the industry.
Read More

Wright Brand prides itself on making bacon the "Wright Way." This means the bacon is chosen individually, trimmed by hand, and finished to perfection. The company began in the 1920s and its bacon has long been popular for its thick, smoky character and robust taste.
Read More
Compare Reviews for Top Bacon Brands

Niman Ranch
Read 8 Reviews

Niman Ranch began with an 11-acre ranch in the 1970s. Today the company has grown to over 700 independent farmers and ranchers raising cattle on all-natural feed. Their bacon is free of artificial ingredients and is gluten-free.

Coleman Natural
Read Expert Review

Since 1875, Coleman Bacon has long pioneered quality in organic and antibiotic-free meats. The company partners with like-minded family farmers throughout the country to bring quality chicken pork, beef and lamb to the public.

D'Artagnan
Read Expert Review

By partnering with small ranches and farms to bring free-range, natural meats to market, D'Artagnan can maintain strict standards to ensure farms aren't using antibiotics or hormones and are using humane farming practices.

Nodine's Smokehouse
Read Expert Review

A family-owned business in the foothills of the New England Berkshires, Nodine's Smokehouse Bacon products are found in grocery stores and delis across the United States. Varieties include Cajun rubbed, garlic rubbed and uncured.

Tender Belly
Read Expert Review

Tender Belly Bacon is the product of Tender Belly, the Iowa-based company founded in 2010 by Erick and Shannon Duffy. The guys make sure the pigs have plenty of space to roam free and are fed a vegetarian diet free of hormones.

Vande Rose
Read Expert Review

Vande Rose Bacon from Vande Rose Farms is brown sugar-cured then slow-smoked over applewood chips to bring out an old-fashioned flavor in every mouthwatering bite. It is made using the best pork from Duroc hogs.
Disclaimer
Information in this guide is general in nature and is intended for informational purposes only; it is not legal, health, investment or tax advice. ConsumerAffairs.com makes no representation as to the accuracy of the information provided and assumes no liability for any damages or loss arising from its use.
Thank you
Keep an eye on your inbox, the latest consumer news is on its way!