Consumer Complaints and Reviews

Unfortunately TCF bank is my oldest bank, so it's hard for me to let it go and I don't know if it can affect my credit score because I'm not certified with the service I'm getting from this bank. Lacks of using technology and good communication skills with customers make them charge me $37 overdraft. Another problem no sit or good standing area for customers and you will keep adjusting for people moving shopping cart around the store.

Well, let me preface: AFTER banking w/ TCF for over 30 years and NEVER missing a payment and allowing them to hold for me 40-50K in cash a month...my "command credit" line expired (85K). Line of credit was always paid in full and was at 0 balance. Needed to reapply??? Supplied all data requested (like they no longer realized my address after 30 years??), wages, tax return etc. etc. I have no outstanding mtg, no car payments, no loans and over 200k in income. After waiting 3 months, I stop by to find out why I have not received a new line of credit. "Oh well, the rules have changed...We now need (about) $1,000 for someone to come out and "Reappraise" your properties". HERE is to CUSTOMER LOYALTY CHEERS to TCF! I guess they only loan money to people in debt up to their...you know what. Do you really think I am going to give a bank $1k for the honor of "buying a loan". HAS EVERYONE GONE CRAZY.

My boyfriend got a TCF account in Milwaukee, WI for the sake of his military disability check every month. Well we moved to Texas a year ago and within a few months charges started occurring on his account randomly from some place in New York, New York. He called the bank and the teller told him there was nothing they could do; they had no information on the statement itself of "Who, What, Where, When and How" except a company in New York was taking money but no idea for what nor could they tell us if it was from his account or his card. The random charges stopped after a couple months until recent when he check and saw there was $300 in overdraft fees and other things from this same dang company or person.
AGAIN he called but talk to a branch manager and AGAIN he was told there is nothing they could do... same story. He asked for corporate number and was told "that is classified information and we are not authorized to give that information. You will just have to pay the fees and finds and deal with the over drafts!" Like WHAT!? DO NOT BANK WITH THEM!!! I have NEVER heard of ANY bank REFUSING to help customers figure out the problem and resolve any issue. We are 4 states away from any TCF bank and they won't close the account and send him the paperwork to do so. This the worst bank I have ever banked with, but I have no idea how to go about suing them or filing lawsuit against them!

I have been with TCF for 20 years. TCF has once again reordered the time of my charges to maximize overdraft fees. They have actually even charged me twice for 1 item! Which shouldn't have been an overdraft at all. This has happened before. I had $25 in my account. I then charged something for $20 at 4pm. After that I withdrew money, which put me over at 10pm. TCF has charged me $107 in overdraft fees. 2 of the charges were for the $20 that I had money in my account for! One was for the money withdraw. I have recorded receipts of all of these and am joining a class action lawsuit action them.

After having an account with TCF Bank for over 3 years, it's actually my first bank account, I have been disable and receiving a fixed income you are counting your money down to the very last dollar, I find if you don't have a continued income coming in and it's coming up close to receive my disability check somehow some kind of maneuvering goes on. I have anywhere between 2 to 6 overdraft fees because I have medical issues that I have to address. Well while talking to a customer service representative by the name of Kyle by this being my first account and tcf banks are not located everywhere so I sometimes use any ATM that I could find, so by using you know it's a charge but what I didn't know is that you also have to pay the bank A fee also, all this time with the complaints I had but I was never told this especially by this being my first account and my income being limited and spending $5 and you received a $37 overdraft fee.
This is a sucky situation because they jack up my account on a regular basis, so today I go up to the bank and this teller shows how much I have been repaid back and his reaction was like he reimbursed me out his pocket, and that pissed me off and I was like dude by your bank mistakes, I got reimbursements, but I am getting back to work real soon and my business with TCF Bank will be a thing of my past, with their crooked paths!
How do I know I can trust these reviews about TCF Bank?
639,780 reviews on ConsumerAffairs are verified.
We require contact information to ensure our reviewers are real.
We use intelligent software that helps us maintain the integrity of reviews.
Our moderators read all reviews to verify quality and helpfulness.
For more information about reviews on ConsumerAffairs.com please visit our FAQ.

I've had a student account at TCF Bank since 2010, when I started my PhD. I use it for my per diem payments and for when I get research funding (keeps all education funds separate from household funds). Suddenly, June 2016, another account showed attached to my account & I could not access my account via ATM! The attached account was my Mom's, but I was signatory for emergency purposes (we're both single, living alone & have declared the other as able to access our primary account; as the student account was not primary (my primary at another institution), Mom's name not attached to my account). But no where within Mom's account did my SSN, address or any personal details reside. For someone to attach based on name only required an employee to access the accounts, decide to fiddle, and act without authorization.
I attempted to contact customer service for the mandatory report of employee fraud to be generated for the Office of the Comptroller of the Currency (OCC). It took 7 phone calls to get through to a supervisor. The leads were, to a person, overbearing, supercilious, patronizing and refused to listen. Each one said these words, despite the fact that I have NO ELECTRONIC ACCESS TO MY MOTHER'S ACCOUNT: "Obviously it is something that you did yourself, but you've just forgotten." Apparently they believe if they keep saying this, customers will come to believe it.
Finally I got a supervisor who took the report and promised to make the required OCC report (she didn't). The next day, I received my Mom's account statement at my house. This was proof positive of employee fraud as ONLY MOM'S ADDRESS WAS IN THAT FILE!! Someone manually went in and entered my address, manually changed the setting to "send statement to this address" and removed her address from the statement filed entirely. When Mom called, they gave her some song & dance, which she accepted. I called the Supervisor who had taken the OCC report to advise of this new event. She corrected both accounts (they'd told Mom earlier that it was done; nothing had been touched! ), And I called again before closing to verify and found that, as suspected, they'd botched it: they'd put my address in Mom's account, Mom's address in mine (these are NOT the greatest examples of intelligence).
A week later, I called. Again it took multiple calls (9) to get through to someone claiming to be a supervisor (he lied). This one stated no fraud investigation was happening as there was no fraud, "it was entirely customer action that-" I interrupted him, exploding "You are a lead, you little slimy pond-scum eating thing!! Give me your name, badge number and your Manager's name NOW!" The manager called me 2 days later, could not have cared less about his employee lying on the phone, representing falsely that he was a supervisor. I tried to file a fraud complaint. Only possible on credit cards. Thus organization doesn't recognize the possibility of fraud being perpetrated on accounts other than credit, has no means of filing fraud complaints.
I tried to use ATM again in early September - my PIN had again been deactivated. I put the checks into a deposit envelope and dropped into the night drop, as I had every other time when my ATM PIN was deactivated after having been deactivated again (this happened x5). I received a voicemail the next day from an unknown number stating "This is TCF Bank. We got your deposit." I'd also noted on envelope that the account was SUPPOSED to be under a fraud investigation but as someone had again deactivated the 6 yr old PIN, apparently those fraud investigations weren't all that good at TCF.
In the afternoon, a call from an unknown number that accidentally got picked up. An unidentified female voice "Anne, this is Carla from TCF. Which account do you want this deposit to be put in?" I responded "first, you've not identified me, so you've violated federal banking regulations. Second, I only have one account with you, you very stupid woman!" Second female voice: "No, you have two accounts." Me: "then equally or more stupid woman, also violating FEDERAL BANKING REGULATIONS because you don't know to whom you are speaking!!!" Second voice: "then you need to come to the branch." Me: "oh, won't THAT just be fun!" Click.
I went to the branch. 2nd voice was Linda, the branch manager. She denied the lack of identification. "I heard her say "Anne?" Me: "What? I'm the only Anne in this area? The only Anne you have holding an account? Did she ask for last 4? Did she do anything as required by law?!!! DID YOU!?!!! NO!!!" LINDA: "Moving on. Which account-" Me: "I have only 1 account. I have only ever had 1 account. I am signatory on another account but I do not have any ownership or access to that except in extraordinary circumstances."
Linda: "No, you own and co-own." Me: "No. I know about the status of 2nd account & the fraud occurring on both. How 1 of your employees is fiddling these accounts, changing data in the accounts, changing the addresses in my Mom's account AN ACCOUNT TO WHICH I HAVE NEVER HAD ANY ELECTRONIC ACCESS, and someone has deactivated my PIN 5 no 6 times in 3 months, thus all of the deposits into the night drop." Then she says "the phrase" that tells me the source of her origin: "Obviously it is something that you did yourself, but you've just forgotten."
I stayed for a bit, saw she was, as I'd originally declared, a very stupid woman. "You called me horrible things on the phone!" "No, I merely stated the truth: you are a very stupid woman. I don't use profanity or call other women **, as that is not true and serves no purpose. I merely state facts. As I've done during this entire pointless interview. You'd decided your position prior to my walking in the door. That confirms you as a very stupid person, for stupidity remains intractable where intelligence responds and reacts to new information. My mother will be closing her account forthwith; unfortunately, I have no choice but to remain with Stupid people until I complete my 5th PhD. Good day."

My wife called me tonight to ask me if I was throwing a party for my office at Wendy's while I was working late. I told her no and she told me my TCF account had just been charged. I told her it wasn't me and to call the bank. We tried. For the next two hours we called every number listed for TCF and every fraud or stolen card number popped us into the customer service queue with the message, "Sorry we are closed please call back during normal business hours." While we were wasting time we got another charge on the account, finally I emptied what was left in my account into another bank to prevent the drain.
What type of bank doesn't have a 24-hour emergency fraud number? I have a NetSpend account I use when traveling. When a charge occurs it pops up as an alert and if I call them they kill the card immediately. I called the Chicago Police and filed a Victim Information Report because the thief was literally walking from fast food shop to fast food shop. We could tell from the addresses that were showing up on our account. Where the hell was TCF? What really aggravates me about this is during a family vacation they shut off my card because of a purchase in another state. It ruined a vacation while we waited for a replacement card. Now when I want to shut them off I can't. TCF - TOTALLY CLUELESS, FRUSTRATING.

I closed two accts on 7/5/16, at TCF bank, a CD and a money market. I never wrote any checks on either acct yet received a letter dated 7/11/16, that I have overdrawn $112.93? I called the bank, how can I have overdrawn, I never wrote a check. I was informed my acct is still open and I have overdrawn $173.52? Open? I closed my accts when I withdrew my money? I was told to go back to the bank and pay $173.52? This bank's dishonest business practices need to be investigated. Only now do I see the many horrible customer reviews TCF bank is receiving. How is TCF allowed to stay in business?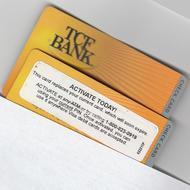 I have been a customer at TCF National Bank for well over a decade +, as I opened the account when I was very young. Over the last few years, I started to encounter problems with the bank when one day, while out of town, I attempted to pay for a meal but my card was declined. Frustrated, I contacted the bank only to learn that they had apparently sent me a new card and deactivated the old. Well, I was completely unaware of this as I had not known a new card was sent to me. Fortunately that day, I had a several credit cards with me.
To my dismay, this scenario repeated itself SEVERAL times. Once, I was in a grocery store and learned that my transaction was declined because there was a fraud alert placed on the account but no one told me. I didn't receive any alerts or notifications, just a declined transaction. I called and complained again while at the store and was told "Oh, it's for your protection". Well, I politely explained that if I cannot make purchases with my own card from an account that I have money in, it's not for my own protection, it's an embarrassment and inconvenience. They apologized (as they always do) and stated they would send me a new card. The last straw was when it happened yet again and my transaction was declined.
Now, let me preface this by saying I use my check card all the time and have not once reported any fraudulent activity or made any claims. I have accounts directly linked to my cards for automatic withdrawals, I bank online, and I rarely carry cash. So, when these cards are canceled - it affects all of my business transactions. Also, I am pretty much a creature of habit when it comes to spending, so when I called customer relations this time to complain they were pretty much advised at how much this pattern of behavior was completely inconvenient to me.
Yet, I was told "Well, you have been shopping at a store where the fraud activity was reported." Well, duh, it's a freaking grocery store and I go to the same store about 2-3 times a month because it's in my neighborhood. I am not going to stop shopping at a grocery store because you company fails to provide adequate protection. This time I stayed on the phone for nearly an hour, with a simple request. Do not cancel another card. It's too much work to update with my creditors who make direct debits against it and it's too frustrating going into a store not knowing if the card is going to work or not.
So, I have friends who tell me consistently GET RID of TCF. I have not done it because of the long history with the bank and the fact that I have direct deposit from my job. But, as of today, I am resolved to close all of my accounts. This is the worst bank ever. Keep in mind, I also have a savings at Chase and a mortgage with Citibank, so I plan to do all of my banking with one of these companies. Final thought: during my last conversation with them the agent seemed so concerned and pretended to write up a report to escalate the matter and hopefully bring about a resolve. BS. I just learned today that my current card was canceled again while trying to make an online transaction. 4 cards in less than a year and half. Please avoid TCF Bank if you can.

I applied for their credit card a while back. They disapproved my application, and they didn't give me a reason about that. They were very unprofessional. The disapproval email didn't even come from them, and it was from another financial institute. The email didn't even state what it was regarding. I applied several cards at that time, so I didn't have a clue where it was from until later. It was that difficult to state that was about the TCF card.

I deposit my rent to my landlord's TCF savings account. My husband and I have been doing this for 2 years and the tellers at our nearest TCF location were fantastic, but unfortunately all the TCFs in our city closed last month. So a few days ago, I drove to another city to deposit the money. I filled in the slip, but then the teller copied my landlord's account number onto a savings deposit slip because I told her it was a savings account. She gave it to me to sign and I did. I quickly glanced at the numbers and they seemed correct, but I should have checked it thoroughly or written it myself. Well, anyway she deposited the money and I left with my receipt. I texted my landlord a copy of the receipt that I got because she said she hadn't receive it. We realized that the account number was not hers.
So I went back the next morning and spoke with the same women - Ahndriana in Romeoville, IL. She basically said that it wasn't her fault that she copied the account number that I provided to her, but I saw that the account number that she was withdrawing the money from was completely different. It's not like it was off by one number, the entire account number was different. I know I did not give her that account number because I always double check to make sure that I wrote the right account number to avoid things like this. I would have been ok with her just apologizing for her accidentally depositing my rent check to a wrong account, but it made me upset that she did not take responsibility for her mistake and instead blamed me when I know that I couldn't have given her another account number. I let it rest because I knew I wasn't going to get anywhere with arguing with her. She didn't want to admit it because she didn't want to get in trouble.
I get it, but if you're not going to take responsibility at least don't blame the customer. My landlord is now going to switch to Chase. My husband also used to bank with TCF, but I am glad he closed his account! Also, something like this happened to my brother-in-law awhile ago and TCF did not resolved the issue because he did not have his receipt. Needless to say that he also closed his TCF account and went to Chase.

My banking experience with TCF had been the worst!!! I moved from IL to Texas almost a year ago. I left IL without closing my account and had been trying for 11 months to close my account!!! Every time I call is a different requirement! Because I tried to use all my money left to leave it in zeros... Well, I start getting overdraft charges from them!!! I had been in the phone several times! I am trying to CLOSE MY ACCOUNT! TCF you should be as effective to help with closing accounts as you are when you are soliciting business while people shops at Jewel!

After being a customer for over a decade, I had to open a new account because someone stole my purse with my checks and passport and other personal information. When you close a TCF account and open a new account, all history is erased. This was the first point of grievance. They erased any notification that stated I had 10 years of great history with TCF which made it look like I was a new customer. I spent two hours opening the new account IN PERSON in Colorado Springs proving my identity, etc. Four months later, after harassing me via letters to get the EXACT same information I had supplied in person, TCF sent me a letter expressing that my account had been cancelled and they were going to close it.
They failed to provide a reason as to why. When I called and spoke to two different people, both refused to provide an explanation. And the worst part, I continue to get mailings that state I am a "valued customer." Talk about throwing matches onto the fire. Why waste my time and open a new account, spend $30 on new checks, just to close it when I had proved my identity? And WHY continue to send me mail that states I am a "VALUED customer" when TCF closed my account??? I have told all my friends about this on social media and highly recommended to them to stay FAR AWAY from TCF. DO NOT OPEN A TCF BANK ACCOUNT! Their customer service is piss-poor!

I came out of the downtown White Bear Lake branch today so upset that I could not stop crying- even at the doctor's office where I was getting a cancer test. They had charged me an overdraft fee for a transaction that was marked as paid. Long story short, I was "advised" by a phone bank "lead" person to "opt in" so the 4.00 and some change overdraft would be covered. Moments earlier, I was told by the teller that I was opted in as of August of 2015. As I waited on the phone for the lead person to call the teller I overheard the teller talking in hushed tones. After hanging up the teller comes over to me and says that she was wrong- I had not "opted in". This after telling me she had checked and found out I was, indeed opted in, therefore the fee would stand. I told her to show me the paper she had just showed me that she was going to have me fill out before she found out that I was already opted in. She informed me that she had shredded it!
The tellers next to her- who SAW HER start the paperwork played dumb. I broke down in tears and was sobbing. I started to leave when I noticed the vice president- who btw watched this all take place and did nothing- supposedly on the phone. I asked him if I could speak with him and he said yes. He offered no sympathy or even a kind word. He acted like it was nothing but an annoyance, told me to sign up to opt in- even though I already was, and told the teller- who was smiling all the time while I was sobbing- to reverse the fee and then I can be "on my way" and this will be over. I noticed that he almost said that I'd be "out of here". I felt as though I was in the Twilight Zone- these people were cruel! I will be looking at other bank options.

I have an account for insurance for my children. My insurance comes out every month on the 28th like clockwork. I always deposit or transfer funds to cover, never had a problem. Today I looked at my account and I have an overdraft fee for 37.00. I inquired about it and a banker named Justine was so condescending he almost made me sick to my stomach.
First he asked me when did I make the deposit and they received it on the 29th. Clearly it shows deposited funds on the 28th. Since he could not get around that excuse he states, "Well we will give you an overdraft fee for any amount!" TCF's policy is: there will not be an overdraft fee assessed if it is 5.00 or less... He then stated, "You need to take your receipt to the bank and prove it"...
I have been banking with TCF for over 20 years and because they cannot get me on overdraft fees, they try everything that they can to get me. They even overextend my balances by more than hundreds of dollars to make me think I have more than I have in the bank... I keep a ledger of my accounts and know what I have! I have even gone to the bank manager and showed the deception on several occasions... It is a shame that a bank is this dishonest. Mind you not only did they charge me an overdraft for one penny, they returned it as insufficient funds!! It is time to move on!! I am looking for another institution. My children refuse to bank there!! Pissed off customer!!!

Fraud attempt was placed on my account because I called TCF and could not verify my last deposit. How silly is that? All my March bills bounced and I wasn't advised until I received my monthly statement and my April utility bills indicating I was past due. I went to a local branch to discuss and I was advised they will not refund my fees because they are more than 14 days old. How in the WORLD was I supposed to know what was going on?! Now all my utilities will not accept my personal check and only bank issued checks. I signed up online to process direct payments... they still haven't cleared. I have tried to talk to the branch manager again and no response to email or phone calls. I'm searching for a direct contact if anyone has one for someone higher up. I can't wait for the dust to settle. I'm moving my money once I get my $533.00 in FEES back!

I just found out that the banker at TCF closed the wrong account and left me helpless. No one can help me until Monday and they cannot reopen an account over the phone, even if it is a mistake. I have no idea how could this happen!! All my bills, my mortgage payment, my car, and my direct deposit come out of that account. They are closed tomorrow for Easter, to complicate matters more. I need to know if there are any branches open tomorrow in Michigan at all. Help!

On 03.09.16, I opened a personal and business account with TCF Bank with a very large tax refund issued by the IRS for 2014. Due to the large refund claimed, the IRS exercised additional processing time which took up to a year to verify all of my tax credits, losses, and federal withholding, and I also had to submit requested documentation from them. Long story short, I received my refund and went to open an account with this sorry ass bank and they have given me the runabout for 2 weeks. First they take the deposit item and stated it would clear in 2 days, okay cool! Then they say they couldn't verify a ''government check"! Then they said they verified the amount but not the payee which is myself. Then they said, that the check was issued from the IRS in error and they were sending the check back to them. Are you ** kidding me?!
I called the IRS 4 times in 2 days and the IRS informed me that the check was good. There weren't any mistakes made on the issuing of the check and that they can't verify a check because they don't have a dept that does that. The only way they would verify the check is if I call them and have the bank listen to the conversation. I tried that. The IRS said that it was nothing that they can do if they mail the check back. It will only be reissued out to me.
These sorry ** have mailed my refund check back to the IRS. Now I have to wait any 2 months before I get a check from them again. I'm so ** livid. I don't know what to do. They would honor the check so they lied and sent it back to IRS. If you bank with these sorry ass people you need to watch out. They have created a huge dilemma for myself, my business, etc. How can you take someone's deposit item and not give it back if you won't honor it? I feel like whooping somebody's **. THIS IS SOME STRAIGHT **!!!

I've had a TCF Bank account for almost 15 years now. A few years ago they closed my account because of so-called "inactivity" and I didn't notice it right away. It was a pain to get the account reopened, so I made sure that it wouldn't happen again. I set up automatic payment of my monthly credit card fee so that even in the months that I didn't have any credit card activity, the monthly fee would be deducted from my checking account to prevent anymore inactivity. That went on just fine for a while. Then one day, I checked my account and it had been closed again. I had a few hundred dollars in it which was plenty to pay my small monthly fee for years. My credit card also got cancelled on me because my payments didn't go through. And that probably lowered my credit rating.
I made tons of phone calls to TCF and yet nobody could give me an explanation as to why it had became "inactive". Getting it reopened actually ended up being impossible, since all of my money had been sent to the state. They want you to go to a TCF Branch in person. I couldn't do that because I was living abroad and had no opportunity to. So I was told I would be able to reopen it if I went to the American Embassy and got a letter notarized requesting to reopen my account. So I made an appointment with the embassy, made the long trip there, and paid $50 for one little stamp on a paper and sent it to where they told me.
Once the bank manager at the TCF Bank received it, she said that I would still have to appear in person to reopen my account or to open a new account. Then I wrote back pleading and begging that I can't go there in person and to please reopen it for me, which I knew was possible because I reopened it before without appearing in person. But nope, still no reply from her and it's been over two weeks!! However, since I had been in the TCF system for such a long time, I was just barely able to open a new account with a nice lady over the phone.
Without an American bank account, I would have no way to pay my (new) US credit card (which doesn't accept PayPal) and that's the only reason I'm keeping the account until I can make it back and open up an account with a more reliable bank that doesn't selfishly decide to close your account on a whim and send your money to the state with tons of paperwork just to get back the money that is rightfully yours in the first place.
It feels like they don't appreciate you as a customer. I remember the first time when I found out my account had been closed and I remember the customer service woman was rude enough to make me cry on the phone. I told someone else about her and got an apology. This time, the rude person is the bank manager!! So if you must have an account with this bank, make sure to religiously check every month, whether you used the account or not. And don't let it be inactive for more than a month or you'll end up with your money sent to the state.

I happen to use it one day. Apparently the card had no balance. Charged $72 on me the next day. Went into their office and said an apology. I have used TCF for 5 years, and it was my first time ever been charged. They don't care. Not good for a student.

This is the worst bank experience EVER... First of all, the bank automatically closed both my personal and business account because I did not return a questionnaire mailed to me (REALLY). Secondly, I find out that the questionnaire was generated because of their error when they originally opened my account. Now you have closed my accounts, placed a freeze on all of my funds and I can't even closed the account to get MY money out (You got to be ** kidding me)!
Now, I have wasted a whole day talking to incompetent people both at the branch and on the phone who could care less about my situation. And, please don't ask for a Manager or someone possibly with a little bit of authority. They can call you back tomorrow...mean while your account is still closed and your money is still held up! I can wait to get this resolved so I can closed these accounts. This bank is a JOKE... BEWARE... PAY ATTENTION TO ALL OF THIS COMPLAINTS!

I am an existing customer. I tried to open a savings account online. I received email confirmation that the account was open. I was unable to open the account following the instructions I received in the email so I called. After 40 minutes (literally) they were unable to get it to work. Now to close the account I get to take more of my time to go to a branch to close the account. Guess I won't be banking with them anymore. I would advise anyone reading this to use another bank.

I find it very deplorable that this banks holds your money when the Holiday falls on the 1st and they hold your money until the 2nd or 3rd depending on if the 3rd is on a Sunday. Now mind you they are open 7 days a week. But will not release your funds in a timely manner which causes overdrafts. This banks is stealing people's money every month. That has to stop. I will tell any and everyone do not open an account with this bank and I am closing mine and taking my business elsewhere.

I have had many different bank accounts and this one is the worst I have ever had in my life. TCF withholds my money and they also charge so much for an overdraft fee when the freaking overdraft is their fault in the first place. I had $100 in my account went out to eat, logged in three days later and had $-258.99. My bill was only $15.59. How the hell did I get over $184 in overdraft fees? How do I report them?

We discovered a series of Bill Pay payments to 2 different accounts were not actually going to the accounts we had set up to make payments to. When we asked the bank about this they started an investigation and in July of 2015 we received a letter explaining their findings. In the letter TCF explains that they discovered fraud on the account and would be issuing a check to cover all the payments that were involved. It is now November 5th and we have yet to actually see a dime of the money we were promised in that letter. We have been given every excuse imaginable and are now pursuing legal action to resolve this. So disappointed with the way this entire situation has been handled - it's not just wrong, it is criminal.

I was the purchaser on a home that had a line of credit account with TCF. At closing my check was mailed to pay off the loan, the amount was too much. My money was mailed to the seller and not sent back to me. Unbelievable they sent my money to the seller. On top of it two customer service reps one named Ali said they'd get back with me and never did.

In 2007 I refinanced TCF loan. The process took months, finally they put it through, at interest rate 5.67. Time passed by, economy changed, rates went down, property values went down. I chose to see if I could have my loan refinanced for a lower interest rate and I kept hearing about the harp program, the Obama plan so I started inquiring with lenders, that when I discover that lenders said since it was not a Freddie or Fannie Mae funding loan and property was underwater they could not help me and over and over was told "talk to TCF. that's their loan they should be able to redo it." I did only to find out that they did have programs for new people buying a home and on these type of customer they would use the funds of the government bailout.
They threw me to a dept of theirs called Loss Mitigation and filled out application not even knowing anything in advance. I was told "you have to fill it out and wait and see." So I began long process to submit every required document and was told by a fax response no approve because I have the income, I must continue to pay this mortgage at 5.67 rate throughout its term. I find this abusive and not ethical to lock me in a rate and that they gave me a loan that no one will change not even them. And they drag on time then in last few days after asking for a last document request then the response came by fax as if it just sat at someone's desk and they just push a button and decided they didn't want to do anything about it while in today's market mortgage loans are between 3 to 4%.

I opened an account thinking "oh this is great, they are open on Sundays." Well I was so wrong! I was charged with overdraft fees on items that had not even hit my account (they were pending) - threw my account negative. Went in to talk to a manager at a branch after I was hung up on by customer service. Was told "DON'T deposit money. We will take care of the fee and call you tomorrow." Never received a phone call the next day. I went online to find that they charged me 250.00 in Overdraft fees. CALLED the branch and the girl said "oh sorry but you have to pay for those..." REALLY.... They finally credit me back 100.00 of it and then sent me to collections. That bank should be shut down. I have had another account at a different bank for over 10 years and I have never been treated like that in my life.. DON'T GET AN ACCOUNT!!! YOU WILL REGRET IT!

Billion dollars of profit of overdraft fee, $37 each which is little less than speeding ticket. This is the WORST bank on the universe including customer service. They are like robots teach them every day how to do right in American Way for $10 an hour. If somebody rob TCF bank for 5-10k, it is like 9/11 big deal, all is included - FBI, CIA, Local Police, TV, etc. They rip off citizens for many many years even gave you $100 to open account with them because they know why they do. I have another bank in my city and never ever have overdraft fee in TCF 20 in few months. I wish TCF don't exist any more

I had a student loan payment hit my account for the wrong amount (10x higher than it should have been). EFT laws say you have 60 days to report unauthorized transactions. I reported within 2 days. They refuse to reverse the transaction. My guess is they would rather collect the fees from all of the resulting insufficient funds transactions. Tried to call "customer service" - it was anything but. They talk down to you, and seem alternatingly gleeful that I was screwed, and bored. One rep sounded like he was watching TV or something while he was talking to me. I wish I could give them zero stars. I only gave them one so I could write this review.
Company Name:

TCF Bank

Website:

https://www.tcfbank.com/