Consumer Complaints and Reviews

I don't even know where to begin. My area's taxes went up in early 2014 so our city offered a long time owner occupied program where we kept the lower rate on our taxes. I emailed Santander to explain to them the situation and I never heard back. (The paperwork from the city said we could get a refund of overpaid taxes or have our payments lowered, it was up to the institution that held the mortgage). Well I get a letter in Oct. 2014 saying my mortgage went up due to the increase in taxes. I had broken my wrist and had surgery so couldn't go until Nov. to a branch. I went and was told it had to be done over the phone, they don't handle this type of situation at the branches. I call... system was down. I didn't call back for several months.
Now in the meantime every month I'm getting charged a higher rate, I only pay the old rate and therefore am being charged a late fee every month even though I'm paying what I actually owed. So now this goes on for several months, and 3 months in a row I get paperwork for foreclosure. I finally call maybe in March or April, and am told I have to pay what they were charging me. I make an agreement to pay for taxes I didn't really owe, so paid an extra $120 or so on my mortgage to catch up. Now this messes up my credit and I owe hundreds of dollars in back late charges and escrow for money I really didn't owe.
Now fast forward to 2016 escrow. I make my Nov. payment, get a statement, it says I owe a late fee. I call and informed the service rep I paid it the day before it was due and the check cleared the very next day. She looks into it and says "oh, you didn't pay enough". Long story short, my escrow account was short almost $1,000. I never received a notice and said to the woman "how in the world did this happen?" My taxes did not go up (I'm locked in for 10 years) and if my homeowners went up, it only went up a little. So here we go again. I have yet to call them, didn't want to ruin my holidays, but now it's going to be the same thing! Their accounting unit must really suck. I am so frustrated with this bank I want to scream.
I have lived in this home for almost 39 years and have had a mortgage and 3 refis therefore, dealing with several financial institutions due to banks selling to another bank. I have never, ever had an escrow problem before. Now thanks to this bank, my credit is ruined, but the worse part is, I didn't really owe the money!!! How do you fight this? It's impossible, because they always win. I am so frustrated, I don't want to refi for another 15 years yet I have to get out of this bank before I have a breakdown. I tell everyone I know DO NOT use this bank for a mortgage.

I am very glad we switched to our credit union when we did - though sooner may have been better. I have managed a joint account with them for some time, and I look forward to most things to do with finances I have with them. Their website is very customer - and service - oriented. It is not painful to look at or use and has real offers (often of greater benefit than retail banking at Sovereign). I am glad I had experiences when I did, to inform me as well as they did.
Like so many other reviewers (my extra star is likely because I did NOT mortgage anything with Sovereign/Santander), the service treatment that becomes practice, and convoluted methods for repeatedly overcharging fees even when the funds come from your savings. But more so, how they act about surmounting charges for a day overlap in a cleared check etc (adding a 4th charge for the day because of a dollar menu lunch buy. That was much) - it is overtly predatory. I like using my credit union's website to keep on top of everything now, and they make information universally easy to access and opportunities, too.

Applied for a first time home buyer's mortgage with Sovereign. Mortgage adviser made the experience horrible. Day before the paperwork was to be signed she indicated that the information on my credit card didn't match the consumer report information. She had the authority to get this info for 3 weeks. Sent a complaint to her boss, where she proceeded to state I was nuts - accused my realtor of saying that. Accused me of harassing tellers when I went into the branch once. Also stated that when she met me at a "funeral home she wanted to punch me out." I never met the woman. Her boss was absolutely useless - defending her to no end. She refused to apologize for her stupidity and made this home buying experience horrible. If you want incompetence, rudeness, and overall sarcasm, go to Sovereign, but otherwise STAY AWAY!!!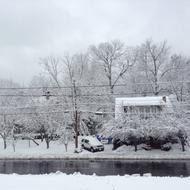 Refinanced my home loan about 15 years back... loan sold several times and ended up with Sovereign Bank. Everything was fine until I got layoff from 2 jobs about 3.5 years ago. Got behind on payments. First I heard of foreclosure process when I sent Sovereign 3 $800 checks to get me back on track. All three checks sent back to me. Have been going round and round with Sovereign. Tried to refinance and was told my payments would increase $200... then later was told I did not qualify because I did not make enough money. It seemed like no matter what I tried they want the home. This has been going on now for 3.5 years and the stress brought on a heart attack and 3.5 years of hell.
House title is still in my name, no payments accepted for 3.5 years, and I am still keeping up the lawn and house because I put 16 years of hard work into my home and hate to see it decline. I took house value from $55,000 up to $131,000 tax value and I end up with nothing but the feeling of failure. Sovereign Bank has been terrible to me.

We have our mortgage with Sovereign Bank, we have been with them for many many years. We have applied for a loan modification over the past several years five times, and were turned down ALL FIVE times. First they told us we made too much money, then not enough they had every excuse not to help us. My husband was a union carpenter, who was laid off five years ago due to lack of work. At the time he was working he was making good money and everything was affordable to us.
Since his lay off our financial situation has changed, which is out of our control. My husband is making less money compared to when he was with the union, we are good people who are trying to save our home. It is disgusting that no one who we have dealt with has a heart to help us, after writing several hardship letters. Who out there can help a family who is trying to do EVERYTHING in their power to save their home. SOMEONE HAS TO HAVE A HEART!!!
How do I know I can trust these reviews about Sovereign Bank?
848,010 reviews on ConsumerAffairs are verified.
We require contact information to ensure our reviewers are real.
We use intelligent software that helps us maintain the integrity of reviews.
Our moderators read all reviews to verify quality and helpfulness.
For more information about reviews on ConsumerAffairs.com please visit our FAQ.

I have been a loyal client since 1998. In 2013 I moved to TX. Before moving, by happen I saw a Sovereign Bank near where I work, so I decide to keep my account open at least until all my rental properties sold 1-2 year later or so. After moving, I found that Sovereign Bank in TX is not affiliated with one in North East. My account still remain open with only auto pay for 2 years.
10/2013 I sold my last property in MA and have to close the account. Contact and was told that I need to bring my balance to 0 then they can close my checking account over the phone. Did that. 1 month later, I received an overdraft penalty of $106. After 1 week of tensed attempt to close the account, my husband came to the branch and pay by check $106 and promised 7 days later I will receive a letter stating my account closed. Did not received any.
On 1/5/2015 I received another warning letter from collection company asking for another $35 overdraft fee from ACH back in November 2014. I am very upset because in December my husband walked to the branch and was told to pay final penalty of $106 to get rid of them, I believe everything went to the end.
Today when I write this comment, my husband (he will move here next week) is going to the branch again to hand them $35 cash to buy us out of the headache. I expect to receive a confirmation stating my checking account IS CLOSED and no ACH happen. This is the second time, will they deliver what they promise? Will see and I will keep everyone posted. I was their client for 18 years and they handled my $550,000 cash and several escrow accounts. This is what they treat me: unprofessional manner, rude attitude and negligence. I regret that I did not record all the contact names I have been through with tough and stressful conversation. I definitely not recommend this bank.

I purchased printer ink online with 1ink.com. I used my debit card with Santander Bank aka Sovereign Bank. The printer company charged my debit card 3 times for the same transaction. It caused my account to go into the negative balance. The bank charged me 2 overdraft fees and when I caught it and told them that there was an error, they told me to file a complaint and they would take care of the overdraft fees (each being $35.00). The ink company caught the error and refunded my account for the 2 mistakes. When I called the bank, they again said they would submit a claim for the 2 overdraft fees. I never heard back from them after they told me someone would call me.
I called the bank again on Sat Nov 1 after I saw another transaction from a company I never heard of that took the liberty and deducted $336.00 from my account for a purchase I never made. I was in tears at this point. I explained to the bank clerk on the phone that I not only was charged twice by this 1ink.com for 2 of their mistakes and was never reimbursed my $70.00 bank fees and now I was being charged by this company I never heard of. This bank clerk by the name of Bob tells me after all this time that it was my responsibility to call the 1ink to tell them to reimburse my overdraft fees and it was not the bank's responsibility???? What the heck??? They are doing an investigation into this phony purchase but no help with the overdraft fees for this ink purchase... I am so sick of this bank!!!!! The customer service is non-existent!

While my mortgage payment had been sent in time, it appears that either the bank failed to acknowledge receipt of payment or in fact there may have been an issue with USPS mail system. But in either case, I contacted the bank and informed customer service that I was concerned in that my payment had not been processed. Since I was informed that the bank had no records of payment, I placed a bank stop-order on the payment and arranged for an alternate means of payment. In spite of this, the bank reported me to the credit agencies for late payment. I tried to rectify this with Santander's customer service, providing proof of payment and subsequent payment stop-order, but to no avail. I would compare my experience with this bank to talking to a stone wall.

I opened up a business account with Sovereign and my business is based on selling my items online. A customer purchased some items off of me and Sent me a check for the items they had purchased. So once I received the check I reached out to the customer letting them know I received the check and I'm sending the items out. So I deposited the check into my account and the bank cleared the check once I gave it to them. So I took half the money out so I can send the customer their items but they never gave me address to send the items so I emailed them letting them know I need a address to send the items so I never got a respond.
So a week went by and the customers never replied back. Now I took half the money out the bank and used it to pay the expensive for the customers cause they have to pay for shipping, vet fees and cage. So the puppy gets shipped to them. Come to find out they sent me a fake check and Sovereign tried to say I fraud a check and put me automatically in check systems so I can't be able to open another bank account.
Now I'm fighting Sovereign cause that was their error for clearing a fake check and not checking to see if it was a good or bad check. By that being said they must have knew the check was fake and cleared so that they can compensate off me and now I'm paying for a mistake they made. So be careful for those who have accounts with or banking with Sovereign cause they don't tell you a lot of things you should know about their mistakes they make.

My ATM card was about to expired and had not received a new one. I called the bank sent it to my old address, which I changed with them 3 years ago. All my bank statements come to my correct address however, somehow it was sent to my old address (Bank employee's fault obviously). Now they BLOCK my ATM card and tell me they're sending another one out in 8 to 10 days. Well it's now 21 days, I haven't received it so I go to SOVEREIGN BANK inside personally and was told it's the Post Office fault so they again request another card be sent to me and I again have to wait another 8 to 10 days with no access to my money unless I write a check and cash it at the bank, which I have now been doing for the past 3 weeks. Now I have to contact all my creditors because I use the ATM card to pay my bills getting paper bills in the mail and sending them out checks. Very bad customer service, they have not offered me any type of assistance since all this was SOVEREIGN BANK'S fault.

Luckily, because I read the reviews here, I did NOT sign up with them. However, I received a mailer (that sounded too good to be true) and then went to their site. On the site, I filled out an online application and was supposed to get answers online. After filing out said application at the end it states transmission failure. Next thing I know my phone is being pounded at all hours. From 9 a.m. - 9 p.m. I ignored the calls, turned ringer down in the a.m. (I work at night). This morning at 9:15, the same number that was harassing me left a message that only consisted of a song! It was a country song about a small town, really unprofessional, and quite confusing as well. An hour later, they called again.
At this point, I had done enough research and was annoyed enough to call back and put an end to it! When I called I stated, "Please take me off your list. Do not call me anymore". The man on the other end was very snotty and said, "Well you're the one that filled out the application. You did this." I then said I was sorry but after a lot of research I had changed my mind. He then said "Sure you did" and hung up on me. I truly thank you for stopping me from making what would have been a huge mistake. DO NOT fill anything out. They DO NOT chat online. It's only bait to be misguided and mistreated.

I closed my business account at Sovereign but not my savings account there, and to date, I haven't received any word from Sovereign regarding my savings account. I would like to retrieve my Sovereign savings account.

I have had quite the experience with this bank, I do not think one knows what the other is doing, and the managers they put you in touch with are nasty and rude, very unprofessional. and you think they are going to help, WRONG. I had my loan for 6 years and during that time I had a financial bump in the road a victim of the bad economy and faced a loss of all my credit standing but was able to hold onto my property in the midst of all this I fell a little behind, I had one year left on my car loan and last March they came and repoed my car for $647 and I paid a $400 fee total $1,047. Thank god for my brother who came forward and paid this bill for me. I never fell behind after that. And nor should I did sign up for the loan and not trying to get out of my obligation. I did not trust them for $647 which is two payments.
Long story short, I am now at the end, I made a call after my Jan. payment to find out what my last payment would be, and this is when it all started, I got one amount from one person then talked to a manager and I won't mention the name but I do have the name. She was nasty and rude and I was very upset because they kept trying to tack on another $400 in fees which if it is the fees related to the repo, I already paid that upfront. The Manager claimed she would send my case for review, she never called me back, and when I called her, she would never take my call and never called me back. And then I received another letter of default in the mail, I lost it and thought they were messing with me because she seemed like the type of TPT that would do something like that to upset me because I was being very difficult and a way to get me back and shake me up.
I then spoke to another person, Brittney, and she was very nice and understanding and explained the breakdown to me which the first couple of people I spoke to could not do that. Once she explained I felt better, she said that I owed $302.88 and then my last payment of $259.76 and I said, "Fine okay. At least that makes sense now." I made my Feb. payment and waited a week and called again to make sure of the amount today, and none other than Britney answered, I said, "Oh thank god it's you. Remember me?" Mind you they take notes and put it on your account the whole conversation, and Britney acted like she had no idea who I was, I just spoke to her two week prior and all the notes are in front of her and sure it clearly states she talked to me last.
She was very cold this time and sounded like she was reading me my rights. This is not a pay off amount and you have the right to dispute it... I was like, "hello, Britney are you there, who are you, where is the nice Britney I spoke to two weeks ago???" Her amount was $400. That amount doesn't even make sense if you read back I got Feb. payment $302.88 and then March $259.76. I did not pull these amounts out of my hat. I am so confused I don't even know where I stand anymore. In the end Britney was going to send this case up for review, yet again my amount will go up for review, not even sure what review is....
What is their idea of review?? Because I never hear back from anyone. I think they were so certain that I would lose my car to them... they are just so screwed up, they must have a bunch of ???!!! people working there that is all I can say! I work with money all day long on my job and have never made a $$ mistake in all the years I have been there and these people are running America's banks scary. I am afraid to deal with big banks anymore because you do not know what kind of people are handling your money. Consumers beware... If I ever sign a car loan again in my life and the dealer tells me it is through Sovereign, I will walk away and tell them to keep the car, not that they would extend me credit again... and believe me I would not accept!!

I had a Equity Line of Credit through Sovereign bank (now Santander). I took out loan protection and was told I can drop it at any time. I tried to drop it last July 2013 and was told I had to send in paperwork which I did. Come to find out it was never dropped and I'm still being charged. I spoke to someone last November who was trying to straighten out my account. I thought I was straightened out. I paid off this equity loan on January 7, 2014 and two weeks later I received a bill stating the loan was satisfied but I still owe the $22.48 loan protection fee! I called the bank to get this removed.
After getting switched to another customer service rep whom I had to explain the entire situation to again, I was hung up on when I said I was angry and was closing my account once I got this resolved. I just got off the phone with my fourth customer service representative today who said it doesn't show I owe anything and the account is paid off. I am hoping this is the case but I am still switching banks. The customer service at this bank is horrible.

I have been trying to close my bank account for 2 months. Sovereign Bank keeps paying without funds in account. I am not enrolled in overdraft protection so they should decline all payments when there is no money in account. I closed the account and somehow a check went through on a closed account and they are trying to send me to collections on a closed account for overdraft fees and, get this, a monthly charge for a closed account. Worst customer service. I am now going the legal route and filing an official complaint because they refuse to close the account.

After getting robbed in July, I closed my existing account and opened up a new one via phone because there was not a branch located in the State of Missouri where I currently reside. Simultaneously, I decided to open up an account with PNC because I would be residing in said state for another year of graduate school. The stark contrast between the two banks dealing of opening up my new account was shocking. Especially since I had been banking with Sovereign for almost a decade. Even though I had never banked with PNC the opening of a new account was smooth and easy sailing, whereas Sovereign where I had been a customer for years treated me as if I had no history.
Needless to say I continued to open up the new account and specifically asked the account specialist whether I needed to have a minimum balance in the account. I explained to him I would no longer be using Sovereign as my primary account and would only be keeping a few hundred dollars in it for the sake of keeping a mailing address in New Jersey for residency purposes after I returned from graduate school. He assured me there was no minimum balance at the time. The paperwork arrived in Missouri and I signed it and mailed it back. I never even looked at it which was my fault, but I trusted the specialist had gone over all the details to accuracy.
I left the account dormant from August-November thinking my few hundred dollars would be there hanging out till I returned. Luckily I decided to check my account this past weekend and realized that Sovereign had been deducting a service fee of 10 dollars, yes, that's right, 10 whole dollars EVERY month from my account for not having the minimum of 750$ required for an interest free checking account. I called first thing Monday morning to reconcile the issue only to get the runaround from customer service telling me they could reverse only one charge due to misunderstanding of the stipulations on the account. Then I said I wanted to close the account to prevent another 10 dollar surcharge explaining that this account was never meant to have more than a few hundred dollars in it, and that the specialist who advised and guided me in opening this knew that. They said it could only be closed in person at a branch to which I told them was impossible because I was residing in another state far away.
The whole thing sounded absurd to me, but alas that very day another 10$ was taken out of my account and I will have to wait till I return to Jersey to close this account while they remove 10$ every month. I explained to the manager this situation and she said there was nothing she could do to prevent another 10$ being taken out in this cycle, but that I could open another account and then have only 3$ taken out per month instead. Wow, what a deal Sovereign. The whole experience was incomprehensible and surreal to me still and will be till I walk into a Jersey branch and close my meager business with this bank for good. Thank goodness for PNC and other banks serving low income populations and adult students.

I worked with a mortgage broker who dragged her feet about getting my approval on the loan. On the day before the documentation was to be signed, she informed me that information on my credit report didn't agree with information that I provided her. As a result, the closing on my condo had to be postponed twice. When I made a complaint to the better business bureau and to her boss, she proceeded to state that she wanted to "punch me out". I never met this woman face to face in my life. She is a liar. She also spread lies about me dealing with the tellers at a sovereign branch which I did once, and stated that my realtor thought I was nuts-and she allegedly had proof to. Finally it got to the point where she got a lawyer and threatened me and my job. As soon as I can I am OUT of sovereign bank-this is an alleged professional banker! She absolutely did all this on purpose-horrible bank and horrible mortgage department-stay away!

I receive a low income check SSI. I live off what I can to get by and a week before the end of the month, after all my bill were paid, I had 28 dollars available in my account. I went to the atm and took out 20 dollars "their atm" and then went to the gas station and put 6 dollars in my tank to get me by the last week. With no notification, I decide to check my account 5 days later, "felt funny" and bank I see a 4 dollar charge for something I didn't charge. My account was negative 2 dollars plus a 35 dollar fee. No calls, no emails, nothing to warn me. Not to mention I know I never used the card after that day and I knew what I had available.
I called them up and they told me they would investigate. It would take ten days. I asked if I would be charged anymore, they told me no. The day before I got my next check, they hit me another 35 dollar fee, now totaling 70 and change. I called them up, demanding to know why they lied. They said they never lied. Not only that, 10 days later they canceled my cards without notifying me and left me embarrassed in a supermarket locally. Then they told me the investigation could take now up to 30 days. So they stole 70 dollars I'm sure I will never see back now. Then they cancelled my cards with no notification. Now they are giving me the run around. Stay far far away from this bank. They are owned by Santander and they are nothing but criminals.

This bank has been horrible ever since they were acquired by Santander. Their customer service has gone from 3.5 stars to 0. Their technology has always been antiquated, but their system is now even worse. My account's activity feed is delayed by 5 days and they no longer allow integration with Mint.com. They won't send me the pin for my ATM card because their system is broken. I can't get money unless I go to the bank at their absurd bank hours. They have sent me three new credit/debit cards so far and then sent me the debit card pin, when I requested a reset of my ATM card, and it showed up as a credit card withdrawal and with a $10 charge. I called their customer service line and it seems their new policy is just to say "no" to customers. They were not willing to do anything for me.
I was extremely reasonable and well tempered. I tried refusing to pay and they started abusing me from unknown numbers and never leaving a message. Finally, I just answered and decided to give up and just pay them. So now I've decided to close my account with them after having used them as my primary bank for over 12 years. The morons didn't realize they would have made a lot more money with a little more customer service. I have held a savings account with TD Bank for the past 3 years and I wanted to open a checking account with them, but their fee schedule is horrible. Their customer service, however, is 5 stars.
Either way - In this age, nobody should have to pay for a money transfer from one bank to another (with Sovereign, you can't even do this without physically going into the bank). This should be a service provided by the bank. Banks loan our money and they make plenty of money from those loans. The services they provide us should be their selling point to us as to why we should give them our hard-earned money. Time to look into an online bank.

Sovereign bank is a subsidiary of Santander, and corporate decided it was time to consolidate. In the process they closed an office with our safe deposit box in it. Without notification in any form, they opened our box, inventoried it, and sent it to a vault at Dunbar (four days) before transferring it back to another Sovereign location and stored contents at their vault (sorry, no safe deposit boxes there!). The concept of a Safe Deposit box is that it is a PRIVATE secure location, of which Santander/Sovereign miserably failed. The contents are not to be opened and inventoried without a judge's authorization (criminals/a death, etc...), so I believe they also broke the law. They breached our trust and we are both livid. I'm looking for a new bank. Who in their right mind would use a bank that cannot be trusted?

I have to get to a new bank. My SSI cannot take it anymore. Had an account for 11 years; 35.00 over charges for everything. 72 years and I am working for this bank. What a life. So long Sovereign Bank, as soon as possible FO.

I recently received letter in the mail that says "Decision is made to close your accounts". I was shocked, because I could not come up with any explanation on why Sovereign would close my accounts after decades of my being a loyal customer with a sizable balance on the account and never an overdraft or anything else that might cause the bank to close its doors on me. After calling several times, I was told that Sovereign doesn't have to explain the reason... Especially painful was closing of the business account. I had to wait until all payroll checks cleared and move on to a new bank, etc. So my advice is: Avoid at all costs - this bank is unreliable.

The bank teller needed to see my ID. He knows me. I wrote a check for $50 pay to the order of cash. I gave him the ID. He said it was expired. I said, "So what? I'm not expired. You know who I am." He said, "Sorry, I can't cash your check." I went to the ATM and took out $50 dollars. It's my money. I showed him the ID it was me. He knows who I am. I don't drive anymore. I'm not getting a state ID card. I will just take all but $10 dollars out of my account and put the rest somewhere safe. I only use the bank for my retirement check.

I tried doing a loan modification with this bank, sent all the paperwork to them and within five days I received a letter telling me I don't qualify because of my credit. My credit was bad because of the mortgage. Ok they foreclosed on the house, they agreed to pay me $10,000.00 on the last day when I hand over the keys. This did not happen now that I moved and cleaned out the house, they want all my appliances which was never part of the agreement and have already moved them into my storage unit. Had to go down to the court to file a motion yesterday. This bank is so bad in so many ways, never wants to work with the home owners, they just want to steal our homes.

I went the branch on Exchange St. in Lynn a few weeks ago to open a NEW account. The manager informed me that he could not see me because he was on a conference call and had another one following that. He proceeded to tell me that I should have made an appointment. I've been a customer with Sovereign for many years. When did they start requiring customers to make an appointment to open an account??? I wrote a check for $1000 for my husband. The bank would not cash the check for him! THIS WAS NOTHING BUT RACISM. The money was there, he had ID, and he has cashed checks at the bank before. The particular teller he saw that day refused to cash the check for no reason and felt the need to call me several times. I was in a meeting, so I could not answer. She ruined our chances of buying something we really needed! All because of RACISM!!!

In February 2013, I discussed a CD with our local Sovereign Bank manager. I was told that I could get a better rate if I opened up a Premier Checking Account. So, I put $100 in the account after confirming there would be no charges to the account - it was only there so that I could get the special CD rate of 1%. I told them I didn't need checks because I wasn't going to use the account. Every quarter since I put the $100 in the account, I have been charged $30. I am now down to $40 in my checking account. When I called to ask why, they told me that I didn't have $20,000 in "assets" - I have $15,000 in assets. At the time I opened the checking acct. to get the better rate, apparently I had to "maintain" at least $20,000 in assets with the bank.
At that time, I believe I had another CD that put me over the $20,000, but had since taking that CD elsewhere after it matured, I fell below the $20,000. Basically they said the only thing I could do was open another CD so that I had the $20,000 in assets. To me, this is somewhat like bribery. They said that they "assumed" I would leave the money there - I was just doing what they do when they try to get people using other banks to invest with them. I do the same thing with my CDs - I shop around for the best rates. If I had been told my account would be charged if I didn't have $20,000 in assets, I would not have opened the account.
The manager said she told me, but I would have listened to that comment as it affected my bottom line. If she explained it, she did not explain it in the appropriate way - she should have told me that if my assets fall below $20,000, I would be charged. She did not say that. They are not very friendly and their way of dealing with customer issues is extremely poor. What is $60 to a bank - I guess they are willing to lose a customer who has used them and would have continued to use their bank if they would have resolved this issue in a better way.

Last fall during one of their "sales", I was offered a promotional HELOC of $100,000 with attractive interest rateS, PLURAL! They were 2.24% for 6 months, then 3.99% thereafter. Since I wanted to do some work on my home, I applied for the loan. I knew I could manage the payments at those rates or I would not have taken out the loan. I was approved for $73,000, not the $100,000 so I decided not to take out the loan... not because of the amount, but because of the different and higher interest rates that would then apply. I am retired and know what I can afford!
When I voiced my reasons for not taking out the loan (the interest rates), they told me they would give them to me anyway due to my excellent credit and the large equity in my home. Since I was ASSURED this would be the case, this was the ONLY reason I changed my mind. However, after the initial 6 months, when the interest rate was to change to 3.99%, it changed to 4.49% instead! I've been calling and calling ever since in order to get this matter resolved to no avail! At the closing I insisted that the interest rates be confirmed by the woman handling the closing at the bank, and she did. She had me sign a separate paper giving me the 3.99% interest rate after the initial 6 months ended.
Now today the loan department "claims" they do not have the paper I signed regarding this interest rate and since I was homeless for 3 months thanks to Hurricane Sandy, I lost a lot of important papers. I've gone back to the bank where I had the closing, but was told they mailed all the papers to Sovereign's main loan office. I spoke with them again for the umpteenth time today, to no avail. They can't find the paper, so I'm screwed. They closed the branch of their bank where I initially applied for the loan. BTW... that girl sent the wrong income information (my income info from 1984!) up to the loan department which caused more problems and delays. She either quit or was fired and all new faces took over that branch, but then the branch closed. My loan went from one bank manager to another as they were changing to Santander or whatever corporation it is that now owns them. In addition, since this new company took over, I have had mistakes made to all my accounts.
I was with Sovereign for a long time and they've had the use of my money for as long as I can remember. I hate the hassle of having to change banks now after all these years, but I have no choice. I am also looking for a lower interest HELOC. Now that I have had to make repairs on my home, I now, at the age of 67, have to start over again. So this situation certainly isn't helping and it's the last thing I need at this time on top of everything else. I don't know what else to do.

I recently added myself to my wife's account and applied for bill pay credentials, access, and now that I have access, when I log in, I don't see any of the bill pay information my wife has previously setup. I called support and was informed that Sovereign's bill pay access is by individual and not account. Useless!!!!

I washed my hands of that bank almost a year ago after a couple of rotten things the corporate offices did. To be fair, people at the branches are really good but their hands are tied by the higher ups. I closed a personal checking and savings as well as a business account and business line of credit. A couple of weeks ago, I get a bill for $250 for the yearly fee on the line of credit (btw, Rockland Trust and most local banks are just $100). So I drop by a branch and explain it to the manager. He agrees that it's total BS and calls the corporate offices. The guy on the other end tells the manager that the customer (me) needs to pay it right away since it is past due and won't do anything to resolve it. Just a warning to anyone that deals with Sovereign Bank or plans to: These guys don't give a flying you know what about customers.

I have POA for my elderly aunt, and I pay her bills each month using online banking. I could not access my password list so I incorrectly entered the password from memory. Mistake! Result: online banking access blocked. Called Sovereign Bank. They lost the POA that was submitted and receipt confirmed by them the first quarter of last year.
The implications of something like this happening are serious. The supervisor needed to know how the POA was submitted. She would then have to contact their Fulfillment Department in another state (could not call them, nor would I be allowed to do so), which would take 2-3 days. I asked to speak to her supervisor. I could not, because it is their policy to return those calls in 2-3 days. Today being Thursday meant I would not be able to talk to anyone before Monday (five days), which I pointed out. They did not care.
I then asked to just have the "block" removed because I had retrieved the correct password; they need not tell me anything. They could not do that either. I asked for a specific person and number that my aunt (has dementia) could call to limit confusion on her part. Banking supervisor declined to this also. I explained to the supervisor my anger, because losing a legal document such as a POA is quite serious. She did not seem to comprehend the seriousness. Moving my aunt's account.
Sovereign Bank Company Profile
Company Name:

Sovereign Bank

Website:

https://www.santanderbank.com/us/personal