Consumer Complaints and Reviews

I received a 2011 thru 2013 tax return. Two checks were stolen and I finally received the third issued by the BFS U.S. Treasury, I deposit into my Scottrade account which they email me all the time to make a deposit. Jeff ** states the IRS was coming to get the money, well I spoke to Mr. ** from the IRS. He states "They are scamming you. That is and has been your tax return for sometime. That's your money." The issuer of the check BFS said same. They have stolen my money and my wife is ill and this has caused me financial ruin. Please give me my money.

I opened an account with them after answering way more questions about my finances than I should. After the account was open and they had transferred my money from my bank account, they came back with even more personal questions. I blew my top and am now struggling with them to get my money back out.

So this morning I buy a stock 4 min after open. Then the website and Scottrade elite crash with me unable to log on both. I called home office no answer. Everything comes up back 1 hour later only to see at one point I could have sold for a hefty profit but ironically as the servers come online I'm down so I take the loss. Customer service is a complete joke. The amount of money in commissions they take from me is big each month. I get the runaround them telling me they couldn't find anything wrong which is total bs since my internet works just fine as I was able to log into other websites and other traders I personally know had the exact same issue on the same day. They offer me 3 free trades. I tell they to go ** themselves and I will be cashing out when funds clear.

Called and emailed them over several years now to close my account. They won't do it - "not their policy". I owe them nothing. They in turn came out with a fee policy to get money from my account for sending me a monthly statement that I don't want. This is how they steal from the elderly, by seizing their property. Have not had any transactions with them for years, won't even send me the paperwork to close the account. Wonder how many other seniors they are scamming. Anyone interested in litigation against them please add my Scottrade account # ** to the suit.

My account with Tiger Options was insured -- then transferred to Scottrade insurance & investments legal dept. The insured amount was agreed upon for $72,887.00 USD. I agreed and signed a 4 installment payment plan for costs of over $7,000.00 USD. I fulfilled my part with first agreed amount of $1,787.08 USD wire transferred to their designated account into Bank of America.
Once transfer completed and approved SCOTTRADE INS. & INVESTMENTS did not transfer amount agreed to my bank account in the amount of $18,219.25... but then changed amount in my SCOTTRADE ACCOUNT TO OVER $90,000.00 and drew up another contract without refunding my initial deposit payment--- stating 2 staff were fired because should not have approved. My payments were changed to 3 installments -- now -- $3,003.00 on my first payment for costs. Very upset --- are they a scam outfit? Any help would be appreciated. Should I contact FDIC???
How do I know I can trust these reviews about Scottrade?
607,960 reviews on ConsumerAffairs are verified.
We require contact information to ensure our reviewers are real.
We use intelligent software that helps us maintain the integrity of reviews.
Our moderators read all reviews to verify quality and helpfulness.
For more information about reviews on ConsumerAffairs.com please visit our FAQ.

The gentleman in the office are very good and emails are good but their policy sucks. They said I was trying to manipulate a stock I have under 10 grand in an account. They will not let me put a sale in on a stock because of no buyers. That is bull. They're just lazy. STAY AWAY FROM THIS BROKERAGE.

Please don't invest a dime with this company. I canceled a option order recently only to find out I bought it. Logged into the system 4 different times over the weekend; no open orders or positions. Then on 6-6-10 all of the sudden I own an option that is deep in the money lost. Second time this have happened. Please print off all canceled orders with this company, and most of all don't trade options with them. Their spreads are too wide compared to most option houses. Hard to make money. One more thing--volume will be heavy today and guess what? You won't be able to get in the system!!! Take your business somewhere else!!!

Helped someone open an account online. Very user-friendly. Everyone in Customer Service with whom I have spoken, has been helpful and professional. Manager at the Surprise, AZ branch (13869 W Bell Rd), ** has been extremely cooperative and accommodating. In a word, "exemplary". Scottrade has a good system. If you call the branch and they are busy with other customers, the call is routed to their Customer Service Call Center.

I got a letter from IRS stating that I owed them $9000. After reading the letter completely I discovered this was because SCOTTRADE sent the incorrect information to the IRS. This was not a mistake. This is just stupidity. WAIT IT GETS WORSE!! When I asked why this had happened a service rep said "we don't have to give the information what you sold the stock for, only what you brought it for." So by doing this it looked like I brought a bunch of stock and made money on it. YOU GUYS SUCK!!! Closing my account today! AND GUESS WHO HAS TO CLEAN UP THIS MESS!!!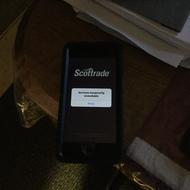 One early weekday morning around 5:30 AM I was attempting to do an extended hours trade on my IPad Air 2 when the site quit working. I tried to log back in and received the message Services Temporarily Unavailable, I tried on my iPhone and HP all in one and received the same message. When I tried to log in or open any other website everything was fine. I took pics of what the Scottrade messages. When I called Scottrade and informed them they told me nothing was showing down at their end and while on the phone I attempted to login into website where finally I was able to. The point is that when I wanted to sell I wasn't able to and the price of stock dropped and I sold causing me to loose about over $1600. It's not the first time their server goes down for my area. I complained to Scottrade and they are unwilling to assume any responsibility and compensate me the lost.

I opened an IRA account with Scottrade (Indian Wells, CA) last year per my taxes. I personally went in to make my annual contribution for this year in early April. Claudia, my representative, gladly took my information (Canadian) and contribution. A week later I receive an email stating that Scottrade can no longer take contributions from Canadian citizens although I am a permanent resident. A little notification would have sufficed. None. I go in to set up transfer and it's been a nightmare. Miscommunication and information from the manager and Claudia. I have made 3 visits there and 2 visits to my bank in the last week to rectify this. The interaction each time was dismissive, if not rude. This morning, I get yet another call from Claudia at Scottrade regarding this matter. How hard is it to transfer an IRA account? WORST CUSTOMER SERVICE!!!

Beware, Scottrade quietly enacted $20 per transaction fees a year or two ago for stock splits, etc. This means, that if a company you invest in decides to split their stock, or do any other corporate action, you will be charged a $20 fee. Since I was not watching my account they managed to captured approximately $100+ in fees over this time. However, they did send me an email when the cash in my account went overdrawn. They are passing the buck to the consumer, despite all the fees that the investment banks charge the publicly traded companies that initiate the split. Why on earth are corporate action transactions be charged back to the shareholders?

I have had enough with Scottrade. Just as others have posted and then some, you name it, Scottrade does everything wrong, lies, makes excuses over and over again and tries to make it sound like the client is at fault when the fault is their system or their personnel being ignorant with their very own operations. Orders passed up such as a buy order set and yet other orders get filled at a price beneath mine and many variations of this sort of thing occurs.
It's Scottrade's poor order handling and perhaps sending to the worst market makers. But then you'll get all the garbage like "you have to buy at the ask price and sell at the bid price" which is not true as you can be the one selling at the ask price and someone else buying at that price. Other times it's "you changed your order so that's the reason why, bla bla bla" and totally ignoring the FACT that a changed order could have been made minutes before the market went to the price of the order. They hate when I expose their compromised intelligence and especially when I show how they are logically incorrect.
In my case I even received by error, an internal email of the branch manager sent to other departments, full of character insults. Too bad these bozos can't admit to them ever being at fault. They should just admit when they are ignorant and have someone get right back with the client to provide concise information. I've had the automated emails stating they will respond and it never happened, especially in the last couple of weeks.
Get this: they have a promotion of putting in $10K and receiving 50 free trades. So I emailed them a SIMPLE question, just to verify the terms yet was not written explicitly so I filled them with a scenario that was way over their heads. Basically, the question was if the account appreciated, could the appreciation be withdrawn? Via email there were no responses, prompting me to ask more times. Then calling up one person told me garbage, then I asked to speak to his supervisor and he told me garbage as well saying I couldn't make any withdrawal yet the written terms said NOTHING of the sort! He then rudely said he was not going to debate me! WOW! So this guy is ignorant about Scottrade's promotion yet spoke of it as if he was giving me factual information? OUTRAGEOUS!
I also asked the guy to transfer my account from one branch to another as I never wanted to deal with the two-faced branch manager who made disparaging remarks about me in an internal email. He said he would do that but found out the following Monday that he didn't! Evidently a different employee took over and he as well told me the same old garbage that I couldn't make any withdrawals. LOL. I read the terms to him and he still kept arguing with me. I told him I have a sufficient reading comprehension and the terms did not mesh with the garbage he was telling me. After many more times of me explaining how he was wrong he began to catch on that he was wrong but didn't want to admit to it as his ego protecting manifestations kicked in. He then said he never read the terms. LOL.
How can a guy speak of the terms and not even know what they are? Well, his excuse is still illogical because even after reading the terms he wasn't certain so he said he would "go to bat for you" and inquire with the legal department. LOL! Why would he have to check with the legal department at all? It was plainly written what the terms are. I take it he lacks the requisite skills to figure out simple terms.
The thing is, I read the terms and I simply wanted to make certain Scottrade would not toy with me when I go along with the terms exactly as written. And then look what happens, I am being toyed with anyway for no one (the front-line customer support personnel and their supervisors) seems to know how the promotion functions per what is allowed of the client! So then it took until the next Friday until which time I was told via phone that I could withdraw as I said. But he still played the game of not admitting he was wrong and said I should be going to a different brokerage firm. And why should I?
Why can't these bozos just perform their job so there won't be such horrendous problems? He said he never encountered anyone who complained about free trades! Well, who complained about free trades? Not I! I was asking if Scottrade would allow me to make a withdrawal of possible account appreciation. This guy twists the facts and yet he came back and retorted he isn't twisting anything and that he's just stating the facts! AMAZING! This guy is a piece of work like many at Scottrade.
I do not know how these guys can so consistently be lying, covering-up, playing games with clients, invoking their ego-protecting manifestations, and in general being rude and incompetent. Maybe it's the type of work they are in. Thinking if they are around money they are powerful, or maybe Scottrade overpays and they get their inflated egos and everyone else then is treated like crap. Maybe it's the management at Scottrade saying to be an ass to all, except maybe the millionaire clients. Who knows. But one thing I hope to do is have their culture changed for the better and if it takes punitive actions pushed onto them by the SEC or via personal litigation. I made a site showing something similar. I wrote this review without any editing of my previous writings.

Multiple events, and it took me nearly losing it all to learn. Started few years back with limit buys of BABA for $90/$85/$80/$75 500 shares each. All orders filled at $95 for all of 2,000 shares. Lost a ridiculous amount on the IPO day, and they claimed that technical issues cannot be resolved unless I have proof of the transaction - as in taking pictures of my submitted order, before it executes. The only history saved is executed order for 2,000 shares at $95, and that's not even remotely what I asked. They gave me free trades for the issue. I didn't learn my mistake. After losing 5 figures here, I lost 6 figures recently, as I purchased albeit risky options going in the wrong direction. Website froze up and was reported as an outage, with a message "login temporarily unavailable".
Meanwhile my options lost 90% of the value, and I had no shot of putting in a stop sell after 10% down or manual sell, as the website literally shut down after I submitted my order. It was a risky out of money moonshot prior to ECB actions, expiring the next day; was well aware of the order, but had no idea I would have to sit and watch it lose more than 6 figures. Additionally, due to the account size that I USED TO HAVE, I was labeled as a professional trader, and all of the quotes were unavailable to me. Thank God for Think or Swim platform from Ameritrade that provides all that and much more for free. Listen to these reviews, and avoid by any means possible. Finally, their orders take the most lag-time to execute (when they work); by almost a tenth of a second in some cases. Meaning while everyone else is buying at $1, $1.01 or $1.02 your market order would get filled at $1.05 and your limit order may never get filled at all.

I have had a small account for several years with Scottrade. I remember one trade that was set up with a stop limit that was ignored, i.e. they sold the stock before it reached my sell cue. I talked with a rep. who blew it off. I let this go though I had a bad feeling from then on. It cost me several thousand dollars. The latest and worst event involved an oil stock which I held, ptax which recently was bought out for around a dollar a share. I didn't watch this stock account much. One day in late 2015 they notified me that I owed them a fee (I only had stock then with no cash amount to pay the fee) and that unless I paid the fee they could sell my stock to pay the fee. It took me a while but eventually I moved the cash amount into the account.
My only notice from them was one or two emails and when I sent the fee in to them my account looked the same. This was November 2015. I didn't check the account again until Feb 2016. This is what they did; without notice, they sold my 28,000 shares of ptxd, called this " stock delivered" on 08/06/2015. The next entry said "stock received 2720, same date." Then on 01/19/2016 entry said "redemption/tender 2730 for $2494.89. To pay fees (not more than $40) they liquidated my 28000 shares, turned them into 2720 shares and paid me the $2494 when it should have been $20,000 plus. Ptxd was sold to another entity with a stock price of nearly a dollar paid in January. I am going to find a lawyer before I talk to them. Be warned, they have a very questionable reputation. I don't have time to tell more but there actually is even worse that they have done with my account.

Scottrade has named me a "professional trader" and restricted my access to real time quotes. I am NOT a professional just a working staff outside the equity markets. These lousies wanted $120/ mo for quotes. They lied that the SEC & NASDAQ made rules they had to do it. No other firms are charging. What a load of Bull. I transferred out of Scottrade and the lousies charged me $75/ acct. saying it's a new rule. I had been told by client associates and local office personnel there was no charge to exit Scottrade. Rat ba**s lied. Enough need to bite the bullet and leave these liars to fold.

Worst experience of my life. I cancelled account 24 hours after I opened it. Could not get my money back for over 3 weeks even though funds were cash and in Scottrade account the next day. Customer service and technical support awful. I filed a Finra report and they never responded.. so don't think their protection means anything.

The customer service is so bad. The lady who called me was so rude. I tried to open a new account online but did not finish it. She called me and asked me do not play with its online application because she thinks this is a prank. Nobody use his real name, real address and real phone number if this is a prank. The lady speaks Chinese and her number is **. Stay away from the company and stay away from the woman.

Scottrade a very 'discount' (emphasis added - you get what you pay for) brokerage house and data sieve has provided me with some of my worst banking and employment stories. For starters, in 2013, 2014, and 2015, Scottrade was victim of numerous repeated cyberattacks. The cyberattacks, which compromised Social Security numbers, security questions, bank details, and personal information was disclosed by Scottrade two years after it was internally reported as a problem. In fact, Scottrade only acknowledge the hack because the FBI make the hack public and Scottrade did not want to be seen as hiding information.
In all regards, Scottrade was negligent in failing to exercise reasonable security precautions and failing to comply with industry standards for storing confidential and private personal information. Scottrade's actions and/or omissions occurred despite prior warnings, including prior incursions of their network by third parties, who conducted fraudulent stock trades using Scottrade's customers' accounts, and even fines from government agencies concerning its system's security procedures and oversight. All of this and Scottrade still refused to fix their security systems.
If Scottrade had heeded warnings and taken necessary precautions, it could have prevented the breach or at least predicted it much sooner and reduced the harm to its customers. If there is anything to take from this, it is that Scottrade's operates a very "discount" brokerage and omits basic tenets of good faith, cybersecurity, and basic customer service. In fact, it appears Scottrade's only concern in this matter was how to bury the situation with the least amount of money burnt. And this goes to the heart of the issue. In 2012 and 2013, when Scottrade was informed by employees and security experts of their cybersecurity failures, Scottrade chose not to fix those vulnerabilities and instead chose to pay large bonuses to its executive and managers. It truly is no wonder this business is continuing to see double digit percentage declines in customer satisfaction and retention.

Have an account with Scottrade for years. Suddenly after all the fees, they keep on processing trades then tell me I am longer able to be part of the Scottrade family. The problem they said I was bumping prices. I have had a small account, can't really raise the stock price, but on their end they have ask and bid prices which are B's lot of time. I see them completing trades below the ask prices, what a bunch of crooks.

My deceased husband had an account with Scottrade with a small balance under $150 shown on the quarterly statement. I called to close it out and have been without satisfaction for 3 years. I finally sent to my estate attorney. They would not close the account because they said I was not the beneficiary. I sent them a copy of our trust; which states I am the executor if I am the survivor; sent them the death certificate also. I was contacted about 2 months later saying their legal department did not see where I can make decisions for the trust so no go. I asked for the phone number of the legal department to get specifics or get this in writing... I was denied since I DID NOT HAVE AN ACCOUNT THERE!
I wanted to close the account fearing identity theft and lo and behold, just received a recent statement and a separately mailed letter telling me the account was compromised but don't worry, it was just the mailing address!!! They stated the government asked them to withhold this information until they were done with their investigation. I don't believe this at all. Now I will pay my attorney, who drew up the trust, to follow up on this and get the account closed.

November 23, 215. Website is down this morning. Tried to call customer service about this, but no one answers due to inordinately high call volume. Missed out in trading opportunities. Can't imagine what a predicament I would be in if I wanted to exit/enter a position. I have found Scottrade's service to be erratic over the past couple years.

I have had issues with my Scottrade Bank account ever since my account was improperly accessed (hacked) and Scottrade Bank has refused to investigate the fraud and unauthorized transactions that occurred. I've attempted to go through Scottrade Bank's internal dispute resolution procedures but, thus far, Scottrade Bank and its compliance department have been enormously rude and failed to acknowledge my dispute or provide instructions on how to remedy the situation. For over 6 months, I have been asking Scottrade Bank to provide me with a copy of the arbitration agreement Scottrade Bank says I signed. However, to date, Scottrade Bank has been completely unwilling to discuss the arbitration agreement or how to resolve the situation. If I had known that Scottrade's actions would have been so unhelpful, I would have closed my account a long time ago.

I attempted to open a Scottrade Bank account after formerly being a Scottrade Brokerage account customer. I called Scottrade Bank which instructed me to provide various forms and sign the account agreement. I sent all of this information to Scottrade Bank and heard nothing. Roughly 3 weeks later, I was informed by postal mail that my Scottrade Bank and Scottrade Brokerage account had been closed. When calling Scottrade Bank for support I was given the runaround.
My simple question was why did Scottrade Bank closed my account but I was met with rude resistance and eventually told that Scottrade Bank only provides support to account holders and because my account was closed they could not assist me at this time. Furthermore, in the account closure letter, Scottrade Bank stated that my funds would be returned under a separate cover after 7-10 days. Thus far, I have not received the check and have been unable to access my account. I would respectfully submit that Scottrade Bank needs to overhaul their customer services policy and properly assist customers. It is not ok for a bank to give unhelpful answers when the bank still has control over the funds of the customer.

I am writing to express my concern about Scottrade Bank when my online account was hacked while I was overseas. At this time I had both a Scottrade Brokerage and Scottrade Bank account. I reported the fraud to Scottrade and was instructed to provide a police report as well as other materials which I did. I respectfully requested Scottrade cooperate with the law enforcement agency but they refused and stated I must go through an internal appeal at Scottrade. When I inquired on how to submit a formal complaint for internal review, Scottrade stated that "Corporate HQ" would get back to me. Well "Corporate HQ" did not get back to me and after 20 phones calls, numerous certified letters, and complaints with third parties, Scottrade vaguely informed me that I would have to submit an appeal in writing, which I promptly did.
What Scottrade Bank failed to inform me about was that there was a specific Scottrade Bank form for disputing fraudulent transfers and or hacked accounts available here: https://www.scottrade.com/documents/alt/BA_AuthCompromisedba.pdf. I am unsure why Scottrade did not follow their own procedures for dealing with hacked accounts but I am sure that Scottrade's failure to follow appropriate procedures appear to be an abuse of their position in an effort to avoid liability for the hacked accounts and failed database protections.
I am writing to the CFPB because Scottrade refuses to acknowledge or respond to any of my complaints and I am kindly requesting Scottrade provide me an opportunity for a de novo review of the situation. I have provided Scottrade with a completed account activity dispute form and will be expecting a response. The dispute form is available here, https://www.scottrade.com/documents/alt/BA_AuthCompromisedba.pdf, and Scottrade Bank has written policies about how to process the form. If Scottrade refuses to provide the requested documents and take appropriate action, I am specifically asking Scottrade provide me with a copy of the original arbitration agreement (if it exists), a request that Scottrade has refused to respond to on over 7 different occasions.

There is an ongoing dispute between myself and Scottrade Bank that has caused me to lose access to my funds and suffer hardship as a result of Scottrade Bank's delays on letting me access my account. Specifically, I submitted a complaint against Scottrade Bank and the OCC for what I would consider to be illicit actions by a Scottrade Bank employee, regarding the handling of customer information and critical financial information. Days after sending the complaint, Scottrade Bank locked my account, but failed to inform me of this action. Weeks later, when attempting to access my account, I noticed that my account had been locked. I called the National Service Center who said I needed to call the local branch. I then called the local branch and they said I needed to call the National Service Center. I was caught in a catch-22 with no access to my account or my funds.

I chose to open an account with Scottrade Brokerage and later opened an account at Scottrade bank because it is the only way Scottrade allows customers to quickly withdrawal funds. Without a Scottrade bank account, the only way to get money out of your brokerage account is by requesting a check and paying processing fees associated with that and often waiting weeks for the check to arrive in the mail. It seemed like a decent idea to open a Scottrade bank but boy was I wrong. And I'm not sure where to start because the problems started before the account was open.
First upon inquiring about opening a Scottrade bank account I spoke to a rather rude and frustrated branch manager at Scottrade who gave me an attitude like he couldn't care less whether I opened the account and had "better things to do". Literally saying to me, "I'm very busy today, can we make this quick". Granted, I assumed (wrongly) that may he was just having a bad day. After quickly going through the account, the manager instructed me to sign a few documents and then (insecurely) via email, which I protested for fear of identity theft, but was met with resistance from the manager who stated if it's not sent via email, the account will not be processed today.
I reluctantly sent him the information, including SSN, driver license, income information, etc (only later did I find out that this was totally insecure and the company routinely accesses and backs up email without using encryption). I protested to the manager of Scottrade bank and their national department to ensure that the personal information is scrubbed from the emails but did not receive a response. To my knowledge, the personal information is still being stored in plain-text at Scottrade and accessible by numerous people. Scottrade refused to address the issue and still refuses to respond.
Fast forward roughly 10 days after opening a Scottrade bank account and my online access to my account was shutdown after a hacker (who presumably accessed my information that was insecurely handled by Scottrade) logged into my account from a foreign IP address, forged headers, and other suspicious login information (which Scottrade failed to detect or score as risky). This hacker then proceeded to initiate transfers that exceeded $800,000 via ACH, despite the fact that the account history never held more than 20,000 and never conducted such voluminous transfers or trades before. On numerous levels Scottrade's allowance of this enormously fraudulent behavior shows that a number of their security, tracking, and risk scoring systems do not function correctly. Because of these failures, I lost a enormous amount of money.
Upon realization of the fraud, I contacted Scottrade, filed a police report, and sent legal letters to their compliance department, all of which received a limited and unhelpful response. Finally, Scottrade said without explanation (and almost immediately after I filed a whistleblower complaint) that they would no longer be addressing my concerns and consider the issue closed.
In essence, Scottrade allowed my account to be hacked, refused to investigate the hacking, and has failed to provide me with any information for fear that it will result in enforcement relating to the failed security systems of Scottrade. Today, I am asking Scottrade to provide me with an original copy of the arbitration agreement Scottrade claims I signed, however, they will not even provide me with a copy of the arbitration agreement, once again, attempting to avoid liability for their faults.

I was a customer of Scottrade. Scottrade was hacked over two years ago and has done absolutely nothing to help. The identity theft insurance provided by Scottrade doesn't work (the phone number and sign up page will not access my information) and even if it did work it is only for 1 year and is not retroactive. Scottrade was hacked over two years ago and Scottrade thinks it is appropriate to provide 1 year of NON-RETROACTIVE identity theft insurance that leaves a two year gap, where customer are uninsured and have potentially dealt with very serious cases of identity theft.

Scottrade sent me a message that I was being reclassified to "professional trader" status because my wife and I have a trust account (of two or more people) to protect our assets. I have been with Scottrade about 25 years. Nothing has changed except that today I'm retired. I'm NOT a professional trader by any stretch of the imagination. They asked me to sign an agreement agreeing to this change in trading status and as a result to accept a delay in receiving real time quote info unless I paid a $120 monthly fee.
A week later, after I took no action on signing their silly agreement, they cut off access to my account unless I would sign this agreement on the log in page (holding my account hostage if I didn't do what they wanted me to do - without warning this was going to happen). I refused to sign it out of principle. After many calls complaining I gave up and transferred my assets to Fidelity. During my calls it's as if Scottrade could give a crap one way or the other about my needs. After all this B.S., Scottrade had the balls to charge me $75 fee for transferring my account.
I hope Scottrade loses lots of accounts over this crap! Never again will I trade with Scottrade and I would advise anyone considering it not to. One day you might wake up like me and have your access to your money cut off unless you agree to some stupid decision they decided to make. They could have handled this matter so much better, and without cutting off my access to my account. I hope a lawyer reads this and wants to make this a lawsuit. I don't know how Scottrade can get away with this behavior. I'm better off without Scottrade, that's for sure... and you will be too!!

I used to have a Scottrade account and despite promises by the broker who assisted in opening my account, Scottrade has outrageous hidden fees, some of which do not even have a description and numerous brokers were unable to explain the fees, the amounts, and when they would be assessed. My advice is to stay away from this company and their a management. The ConsumerAffairs rating is less than 1.5 out of 5 stars. Do yourself a favor and choose another company.
Scottrade Company Profile
Company Name:

Scottrade

Website:

https://www.scottrade.com/