Consumer Complaints and Reviews

You have to be aware that when you transfer the money to their account it is within an hour but when you want your money out from the account it's 10 business days or pay 25 dollars for the service. Ridiculous. Definitely not recommended. Avoid.

My experience as a Scottrade customer for horrific. During the sign up I was promised an unconditional bonus. Conversation was recorded. Since the trading software and support were of the poorest quality, I later transferred to Fidelity, and bonus was removed. They checked the conversation, and still did not keep their word. They lied because there is no other way they could get me as a customer. Lesson learned. Never Scottrade again.

I've had IRA's with Scottrade for about 15 years. I acquired additional money and went to an office in The Villages, Fl. I was told that for depositing 250K I would get a $600 bonus in my account within 2-3 weeks. I told him if transaction went smooth I would put more in. Five weeks later - no $600. I contacted agent three times by email, no response. He left no "out of office" on his email, so I didn't have a clue why he wasn't contacting me.
Long story short...after being jerked around by their phone system (at times, they have you talking to other people in other "call centers" in other states), which they leave you to believe you're speaking to someone in the office you're calling. I finally went to the office and got my money transferred back to my bank. They jerk around. Totally unacceptable, unprofessional and possibly against NASD regulations (not sure). I will be moving my three IRA accounts from them. They don't care. I wonder why people leave their money in their bank.

Every time I go to these people for services, I'm told, "We can't do that." I tried 5-6 times to link my outside checking account to no avail. They repeatedly told my account number or routing number was wrong. They're both valid. I wrote a check on my account assuming overdraft would automatically come from my margin account as my previous brokers had done. Wrong! They bounced the check and charged me 25.00. I needed to do a wire transfer to pay for a home I was buying; I was used to doing this online through my checking account. With Scottrade I had to fill out a form and present it in person and wait for them to process it and hope it was done in time for the closing. I've complained and complained and complained about the 25.00 fee and they keep sending me boilerplate. I've threatened to move my investments to my bank's investment branch and they did not care.
Today I got an email saying I'd exceeded the number of transactions allowed on my Scottrade Money Market account. I've never heard of such a thing in the banking industry. If you just want $7.00 trades by all means stay or sign on with Scottrade. If you want decent service do your homework and find a better brokerage. Their website is slow, and it often crashes. I've even been told that their stock values are NOT real time so who knows? Maybe they're skimming playing the milliseconds and stock values to their advantage. I am thoroughly disgusted with this company. Do yourself a favor. Steer clear of Scottrade. They're total schlock!

This used to be a great company. Their phone lines are always busy. When you do reach someone at a local branch, they're fairly clueless as to simple matters. I missed the three pm cut off today because I couldn't get a straight answer in the first two phone calls.
How do I know I can trust these reviews about Scottrade?
763,773 reviews on ConsumerAffairs are verified.
We require contact information to ensure our reviewers are real.
We use intelligent software that helps us maintain the integrity of reviews.
Our moderators read all reviews to verify quality and helpfulness.
For more information about reviews on ConsumerAffairs.com please visit our FAQ.

After being a customer for 15 years my accounts (3) were frozen because I had moved to Israel. I moved 9 years ago and used my son's address in the city I opened the account. I was never notified and this year they refused to transfer my required distribution to the account even though they transferred my wife's whose address is the same. They told me I had to come in even though I am beddren. I contacted an attorney who advised me that is against the law to not issue the distribution they reported to the IRS and I reported on my 1040. From what I have heard many employees are disgruntled because of the takeover by TD Ameritrade and they don't care about their customers.

In pouring over various websites I discovered that Scottrade had values on their website that were actually the complete opposite of what these EPS numbers were in reality. Understanding there are so many variables that are important when considering buying a stock especially Penny stocks. This stock was PULM. In reality the EPS was -1.52 but they had it listed as 1.52. The complete opposite of what it truly was.
I immediately printed many examples for many stocks on many websites proving this. And I contacted the Securities and Exchange Commission. They have agreed that there appears there may very well be validity to my complaint. The info that stock brokerage firms provide is critical to our psychologically well being wouldn't you say? If it's absolutely incorrect then aren't they just duping people? This is what I hope to find out. This all took place Friday Feb. 3rd, 2017. Now, this morning Monday Feb. 6th, the EPS values at least on PULM are correct at -1.52! I'd like to think I've done something worthwhile for my fellow investors. It's not going to stop me from going down the street to the location and letting them know that they're going to reimburse us for the cost of the trade and the money (small amount) that we lost or believe me it's off to court we'll go.

I've used many different trading platforms and this one is by far, the worst. I bought some shares of a stock but decided to cancel my order immediately after. I COULD NOT find the cancellation button for the life of me. The platform looks very old and outdated and commissions are high for no apparent reason. Moving all of my funds to another brokerage account and cancelling mine with Scottrade.

Scottradepro (Scottrade's active trading arm) is a complete joke. Their server is extremely unstable - you would be lucky if you don't get kicked out by their server while you are logged on and are ACTIVELY doing things in the account (e.g., researching, reviewing positions, or placing trades). The system is very user-UNFRIENDLY, e.g. not only you as a client couldn't figure out how to do certain things (such as wiring money out), their service rep couldn't figure out either. Also, their IBKey app - developed by InteractiveBroker - doesn't work properly, and they refer me to a number that you can only leave a voice mail and No One ever calls you back even after leaving a dozen voice mails.
Many of Scottradepro's staff aren't trained properly to be familiar with the functions of their system, yet they pretend they know when they actually don't. Above-mentioned money wiring is one example: one rep told me to set up Withdraw by Third Party and wait for their back office approval of the Third Party in 1-2 days, before I can actually schedule a wire; when I called 2 days later without seeing an approval, a different rep now says I need to just set up a Withdraw, not Withdraw by Third Party. In both cases I was put on hold while the rep checked with their back office or something, indicating they had no idea how the process actually works.
Though the 2nd rep found the correct answer, that is to set up a Withdraw, he was unfamiliar with the detailed steps to complete the process and kept on telling me wrong instructions he obtained from the back office - something about using an emailed code to confirm even though there was no email being sent as I was using a security device. Also, no one seems to know their back office cutoff time for accepting a same-day wire request, and they just say if it doesn't get done today, it will be done the next business day. What a joke. Anyway, my request was submitted around 3:30 and didn't go out on the same day, while if you submit a wire at 3:30 through a bank, it will go out the same day. Scottradepro's staff also are ignorant of how to calculate tax base for a stock position involving calls or puts, of the exact capital requirement for a long put position, etc. Anyway, I had enough.

Wanted to make a trade the next business day and needed to move money from personal checking to brokerage account, Scottrade boasts their "Money Direct" will post same day. In fact once the money posted Scottrade put a three day hold on it preventing me from making the trade, then when I called and said I want to return the money to my checking account they said there is a five day hold before I could initiate a transfer. After five days I said I wanted to close account and get my money back and they told me they will take another 5-10 business day to issue a check and I cannot pick it up from my branch and that it must be mailed. So in the end they tied my money up for more than three weeks. GO TO E-TRADE!

I agree with Joe of Durham. I transferred my accounts to Schwab soon after being informed by Scottrade that they were being taken over by TD Ameritrade. It is shameful that Scottrade is still charging a $75 transfer fee per account to customers like me who do not wish to become TD Ameritrade customers. Coincidentally, Schwab contacted me recently to say about an offer for Scottrade customers who switch accounts to Schwab. You get commission-free stock trades for as long as you had your Scottrade account. In my case I will get 10 years commission-free trades and $6.95 trades after that. It's unbelievable but true. I've been using it. I should point out that I'm not employed in any way by Schwab, just a very happy customer of theirs. I don't know how long this offer will last but long-term Scottrade customers should give it serious thought.

Scottrade is a fraud. The servers will crash or the trading programs will freeze if you are about to make any money. They try to influence trades. A stock I was trading was in a down trend and they "froze trading in that stock due to volatility". They would let you buy it but not short it. I called Etrade immediately. They said they had no problem with executing my short trade. Then Scottrade said they had no shares to short but again I called Etrade and they had shares. Scottrade offered me free trades for the inconvenience. I called Scottrade to execute a trade and the guy who answered had a tone of "you sure you want to do that?" Totally trying to influence and interfere with my trade plan and tried to sell me a Scottrade bank account.
I am so done with them. Their trading desk makes a market in a lot of securities and rips its customers off. STAY FAR AWAY from Scottrade. Unless all you want to do is spend time being frustrated while using free trades to lose money while being harassed to open a bank account for their "bankorage." There were other technical issues with trading and trades that cost me money time and frustration but the details are irrelevant. Bottom line is Scottrade is fraudulent in my honest opinion.

I've been a customer of Scottrade for many years with no problem at all. However, the recent sale to TD Ameritrade will result in a 42% increase in fees for stock trades, plus similar increases for options, and other charges. It's ridiculous. Why on earth would any Scottrade customer agree to this? If we wanted bad service and high fees we could have opened TD Ameritrade accounts ourselves. At least that way we would have received the $600 bonus for opening the account. But now, we receive no bonus, just the increased fees. We are told by TD Ameritrade that we will have access to more research, etc. Well, if you do not already have that, you shouldn't be doing your own investing, anyway.
There are alternatives. Some have local offices, and all have lower fees. This is simply a matter of greed. Scottrade could have done a IPO, in which its customers could have perhaps profited. Instead, we were ignored and insulted. And TD Ameritrade is counting their eggs. They are expecting Scottrade's customers to simply act like fools and accept this mistreatment. Sadly, some will. But I hope there are enough intelligent, fair-minded Scottrade customers who will show the true results of this sale: a large decrease in the number of Scottrade customers who go to TD Ameritrade. And a large increase in new accounts at other online brokerages.

When I sold all my shares, I went to Scottrade Sarasota FL office to ask my money to wired to my bank account... They gave me form, I filled up the form, gave them back on Friday morning around 10 am. I was told that in couple of hours money will be wired to my bank account and end of the day nothing wired to my account. I called them 5 pm, office is closed... Monday I talked to them, I was asked again routing number, bank account number, everything is matching...
Again I was told in couple hours I'll have the money then nothing happened again... I called them. They said "we trying, your bank is refusing the wire transfer!!!" Tuesday I called them again. This time I was told I gave them joint account, my wife name on it, that's why is not happening. I called my bank, my bank told me that there it's not a reason, no wire for your joint account, it's not Scottrade business and I was told there is no attempt by Scottrade wiring money to my bank account!!! They never even tried!!!
Wednesday again. I called them in the morning again, same stories. I have my wife's name on my account, my bank kick it back... "In couple hours you gonna receive the money." Again nothing, after couple hours I called again, start screaming to them. In 2 min I received the money finally. I told them that I want prove of your attempts to wire the money shows that my bank refused it or you couldn't do it because of my joint account... Of course I got nothing!!! After all no apology and $25 wire fee. I was going to buy a business. Lost the opportunity just because of them.

I have been a customer of Scottrade for close to 10 years, I have a "significant" account balance and maintain a fairly high margin balance. Recently Scottrade called to review my margin interest rate, I was currently paying 4.75% which I felt was high. Scottrade looked to convince me to move additional funds from eTrade to Scottrade and I indicated that I was not comfortable doing so due to the fact that I had dividend paying stocks in eTrade and Scottrade does not have a "true" dividend reinvestment option. Also their Scottrade Elite tool doesn't work on my Mac.
I asked to get a better margin rate and they said no, I indicated that eTrade has been attempting to get my account from Scottarde for a period of time and would guarantee they could get me a lower margin rate. So I called eTrade and found that they were more than willing to get my account and provide me significant savings over Scottrade, on both my margin rate and my trading fees. I was sitting on the fence but I realized that Scottrade actually increased my margin rate after speaking to them.
So I was upset that they could not "put their best foot forward" when I spoke to them and decided to move everything to eTrade, which in hindsight, I should have done much sooner. I have no idea how they state they have proven great customer service, maybe as it relates to getting new accounts but once you are on board, good luck.

I received a 2011 thru 2013 tax return. Two checks were stolen and I finally received the third issued by the BFS U.S. Treasury, I deposit into my Scottrade account which they email me all the time to make a deposit. Jeff ** states the IRS was coming to get the money, well I spoke to Mr. ** from the IRS. He states "They are scamming you. That is and has been your tax return for sometime. That's your money." The issuer of the check BFS said same. They have stolen my money and my wife is ill and this has caused me financial ruin. Please give me my money.

I opened an account with them after answering way more questions about my finances than I should. After the account was open and they had transferred my money from my bank account, they came back with even more personal questions. I blew my top and am now struggling with them to get my money back out.

So this morning I buy a stock 4 min after open. Then the website and Scottrade elite crash with me unable to log on both. I called home office no answer. Everything comes up back 1 hour later only to see at one point I could have sold for a hefty profit but ironically as the servers come online I'm down so I take the loss. Customer service is a complete joke. The amount of money in commissions they take from me is big each month. I get the runaround them telling me they couldn't find anything wrong which is total bs since my internet works just fine as I was able to log into other websites and other traders I personally know had the exact same issue on the same day. They offer me 3 free trades. I tell they to go ** themselves and I will be cashing out when funds clear.

Called and emailed them over several years now to close my account. They won't do it - "not their policy". I owe them nothing. They in turn came out with a fee policy to get money from my account for sending me a monthly statement that I don't want. This is how they steal from the elderly, by seizing their property. Have not had any transactions with them for years, won't even send me the paperwork to close the account. Wonder how many other seniors they are scamming. Anyone interested in litigation against them please add my Scottrade account # ** to the suit.

My account with Tiger Options was insured -- then transferred to Scottrade insurance & investments legal dept. The insured amount was agreed upon for $72,887.00 USD. I agreed and signed a 4 installment payment plan for costs of over $7,000.00 USD. I fulfilled my part with first agreed amount of $1,787.08 USD wire transferred to their designated account into Bank of America.
Once transfer completed and approved SCOTTRADE INS. & INVESTMENTS did not transfer amount agreed to my bank account in the amount of $18,219.25... but then changed amount in my SCOTTRADE ACCOUNT TO OVER $90,000.00 and drew up another contract without refunding my initial deposit payment--- stating 2 staff were fired because should not have approved. My payments were changed to 3 installments -- now -- $3,003.00 on my first payment for costs. Very upset --- are they a scam outfit? Any help would be appreciated. Should I contact FDIC???

The gentleman in the office are very good and emails are good but their policy sucks. They said I was trying to manipulate a stock I have under 10 grand in an account. They will not let me put a sale in on a stock because of no buyers. That is bull. They're just lazy. STAY AWAY FROM THIS BROKERAGE.

Please don't invest a dime with this company. I canceled a option order recently only to find out I bought it. Logged into the system 4 different times over the weekend; no open orders or positions. Then on 6-6-10 all of the sudden I own an option that is deep in the money lost. Second time this have happened. Please print off all canceled orders with this company, and most of all don't trade options with them. Their spreads are too wide compared to most option houses. Hard to make money. One more thing--volume will be heavy today and guess what? You won't be able to get in the system!!! Take your business somewhere else!!!

Helped someone open an account online. Very user-friendly. Everyone in Customer Service with whom I have spoken, has been helpful and professional. Manager at the Surprise, AZ branch (13869 W Bell Rd), ** has been extremely cooperative and accommodating. In a word, "exemplary". Scottrade has a good system. If you call the branch and they are busy with other customers, the call is routed to their Customer Service Call Center.

I got a letter from IRS stating that I owed them $9000. After reading the letter completely I discovered this was because SCOTTRADE sent the incorrect information to the IRS. This was not a mistake. This is just stupidity. WAIT IT GETS WORSE!! When I asked why this had happened a service rep said "we don't have to give the information what you sold the stock for, only what you brought it for." So by doing this it looked like I brought a bunch of stock and made money on it. YOU GUYS SUCK!!! Closing my account today! AND GUESS WHO HAS TO CLEAN UP THIS MESS!!!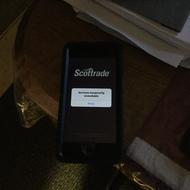 One early weekday morning around 5:30 AM I was attempting to do an extended hours trade on my IPad Air 2 when the site quit working. I tried to log back in and received the message Services Temporarily Unavailable, I tried on my iPhone and HP all in one and received the same message. When I tried to log in or open any other website everything was fine. I took pics of what the Scottrade messages. When I called Scottrade and informed them they told me nothing was showing down at their end and while on the phone I attempted to login into website where finally I was able to. The point is that when I wanted to sell I wasn't able to and the price of stock dropped and I sold causing me to loose about over $1600. It's not the first time their server goes down for my area. I complained to Scottrade and they are unwilling to assume any responsibility and compensate me the lost.

I opened an IRA account with Scottrade (Indian Wells, CA) last year per my taxes. I personally went in to make my annual contribution for this year in early April. Claudia, my representative, gladly took my information (Canadian) and contribution. A week later I receive an email stating that Scottrade can no longer take contributions from Canadian citizens although I am a permanent resident. A little notification would have sufficed. None. I go in to set up transfer and it's been a nightmare. Miscommunication and information from the manager and Claudia. I have made 3 visits there and 2 visits to my bank in the last week to rectify this. The interaction each time was dismissive, if not rude. This morning, I get yet another call from Claudia at Scottrade regarding this matter. How hard is it to transfer an IRA account? WORST CUSTOMER SERVICE!!!

Beware, Scottrade quietly enacted $20 per transaction fees a year or two ago for stock splits, etc. This means, that if a company you invest in decides to split their stock, or do any other corporate action, you will be charged a $20 fee. Since I was not watching my account they managed to captured approximately $100+ in fees over this time. However, they did send me an email when the cash in my account went overdrawn. They are passing the buck to the consumer, despite all the fees that the investment banks charge the publicly traded companies that initiate the split. Why on earth are corporate action transactions be charged back to the shareholders?

I have had enough with Scottrade. Just as others have posted and then some, you name it, Scottrade does everything wrong, lies, makes excuses over and over again and tries to make it sound like the client is at fault when the fault is their system or their personnel being ignorant with their very own operations. Orders passed up such as a buy order set and yet other orders get filled at a price beneath mine and many variations of this sort of thing occurs.
It's Scottrade's poor order handling and perhaps sending to the worst market makers. But then you'll get all the garbage like "you have to buy at the ask price and sell at the bid price" which is not true as you can be the one selling at the ask price and someone else buying at that price. Other times it's "you changed your order so that's the reason why, bla bla bla" and totally ignoring the FACT that a changed order could have been made minutes before the market went to the price of the order. They hate when I expose their compromised intelligence and especially when I show how they are logically incorrect.
In my case I even received by error, an internal email of the branch manager sent to other departments, full of character insults. Too bad these bozos can't admit to them ever being at fault. They should just admit when they are ignorant and have someone get right back with the client to provide concise information. I've had the automated emails stating they will respond and it never happened, especially in the last couple of weeks.
Get this: they have a promotion of putting in $10K and receiving 50 free trades. So I emailed them a SIMPLE question, just to verify the terms yet was not written explicitly so I filled them with a scenario that was way over their heads. Basically, the question was if the account appreciated, could the appreciation be withdrawn? Via email there were no responses, prompting me to ask more times. Then calling up one person told me garbage, then I asked to speak to his supervisor and he told me garbage as well saying I couldn't make any withdrawal yet the written terms said NOTHING of the sort! He then rudely said he was not going to debate me! WOW! So this guy is ignorant about Scottrade's promotion yet spoke of it as if he was giving me factual information? OUTRAGEOUS!
I also asked the guy to transfer my account from one branch to another as I never wanted to deal with the two-faced branch manager who made disparaging remarks about me in an internal email. He said he would do that but found out the following Monday that he didn't! Evidently a different employee took over and he as well told me the same old garbage that I couldn't make any withdrawals. LOL. I read the terms to him and he still kept arguing with me. I told him I have a sufficient reading comprehension and the terms did not mesh with the garbage he was telling me. After many more times of me explaining how he was wrong he began to catch on that he was wrong but didn't want to admit to it as his ego protecting manifestations kicked in. He then said he never read the terms. LOL.
How can a guy speak of the terms and not even know what they are? Well, his excuse is still illogical because even after reading the terms he wasn't certain so he said he would "go to bat for you" and inquire with the legal department. LOL! Why would he have to check with the legal department at all? It was plainly written what the terms are. I take it he lacks the requisite skills to figure out simple terms.
The thing is, I read the terms and I simply wanted to make certain Scottrade would not toy with me when I go along with the terms exactly as written. And then look what happens, I am being toyed with anyway for no one (the front-line customer support personnel and their supervisors) seems to know how the promotion functions per what is allowed of the client! So then it took until the next Friday until which time I was told via phone that I could withdraw as I said. But he still played the game of not admitting he was wrong and said I should be going to a different brokerage firm. And why should I?
Why can't these bozos just perform their job so there won't be such horrendous problems? He said he never encountered anyone who complained about free trades! Well, who complained about free trades? Not I! I was asking if Scottrade would allow me to make a withdrawal of possible account appreciation. This guy twists the facts and yet he came back and retorted he isn't twisting anything and that he's just stating the facts! AMAZING! This guy is a piece of work like many at Scottrade.
I do not know how these guys can so consistently be lying, covering-up, playing games with clients, invoking their ego-protecting manifestations, and in general being rude and incompetent. Maybe it's the type of work they are in. Thinking if they are around money they are powerful, or maybe Scottrade overpays and they get their inflated egos and everyone else then is treated like crap. Maybe it's the management at Scottrade saying to be an ass to all, except maybe the millionaire clients. Who knows. But one thing I hope to do is have their culture changed for the better and if it takes punitive actions pushed onto them by the SEC or via personal litigation. I made a site showing something similar. I wrote this review without any editing of my previous writings.

Multiple events, and it took me nearly losing it all to learn. Started few years back with limit buys of BABA for $90/$85/$80/$75 500 shares each. All orders filled at $95 for all of 2,000 shares. Lost a ridiculous amount on the IPO day, and they claimed that technical issues cannot be resolved unless I have proof of the transaction - as in taking pictures of my submitted order, before it executes. The only history saved is executed order for 2,000 shares at $95, and that's not even remotely what I asked. They gave me free trades for the issue. I didn't learn my mistake. After losing 5 figures here, I lost 6 figures recently, as I purchased albeit risky options going in the wrong direction. Website froze up and was reported as an outage, with a message "login temporarily unavailable".
Meanwhile my options lost 90% of the value, and I had no shot of putting in a stop sell after 10% down or manual sell, as the website literally shut down after I submitted my order. It was a risky out of money moonshot prior to ECB actions, expiring the next day; was well aware of the order, but had no idea I would have to sit and watch it lose more than 6 figures. Additionally, due to the account size that I USED TO HAVE, I was labeled as a professional trader, and all of the quotes were unavailable to me. Thank God for Think or Swim platform from Ameritrade that provides all that and much more for free. Listen to these reviews, and avoid by any means possible. Finally, their orders take the most lag-time to execute (when they work); by almost a tenth of a second in some cases. Meaning while everyone else is buying at $1, $1.01 or $1.02 your market order would get filled at $1.05 and your limit order may never get filled at all.

I have had a small account for several years with Scottrade. I remember one trade that was set up with a stop limit that was ignored, i.e. they sold the stock before it reached my sell cue. I talked with a rep. who blew it off. I let this go though I had a bad feeling from then on. It cost me several thousand dollars. The latest and worst event involved an oil stock which I held, ptax which recently was bought out for around a dollar a share. I didn't watch this stock account much. One day in late 2015 they notified me that I owed them a fee (I only had stock then with no cash amount to pay the fee) and that unless I paid the fee they could sell my stock to pay the fee. It took me a while but eventually I moved the cash amount into the account.
My only notice from them was one or two emails and when I sent the fee in to them my account looked the same. This was November 2015. I didn't check the account again until Feb 2016. This is what they did; without notice, they sold my 28,000 shares of ptxd, called this " stock delivered" on 08/06/2015. The next entry said "stock received 2720, same date." Then on 01/19/2016 entry said "redemption/tender 2730 for $2494.89. To pay fees (not more than $40) they liquidated my 28000 shares, turned them into 2720 shares and paid me the $2494 when it should have been $20,000 plus. Ptxd was sold to another entity with a stock price of nearly a dollar paid in January. I am going to find a lawyer before I talk to them. Be warned, they have a very questionable reputation. I don't have time to tell more but there actually is even worse that they have done with my account.

ConsumerAffairs Research Team
The ConsumerAffairs Research Team believes everyone deserves to make smart decisions. We aim to provide readers with the most up-to-date information available about today's consumer products and services.
Scottrade is an investment firm that offers many types of financial services and investing options to clients, including self-directed online trading. The company was founded in 1980 and is headquartered in St. Louis. It serves more than three million clients.
Customizable homepage: Account holders can create three different homepages and switch between them whenever they want, each one with a customizable layout. This feature makes it easy for traders to see the information most important to them as soon as they log in.
Research tools: Clients have access to quick quotes, asset allocation models, market data and other tools to help them determine which stocks or options are right for their portfolio. The company's SmartText tool simplifies technical analysis. The site also has calculators to help clients determine their goals.
Levels of support: Scottrade has investment choices with varying levels of support. Self-directed investors can use the site and tools to make trades themselves, but those who want additional guidance can get help. Managed accounts for hands-off investors are also available.
Portfolio review: All account holders can meet with a Scottrade advisor to review their portfolio and investment goals. Scottrade offers this service for free.
Education: The Scottrade website has basic information to help those moderately new to investing understand the terminology of investing and the stock market. Scottrade also hosts local workshops at branch locations and webinars.
Best for Scottrade has tools and options making it a good choice for any investor; for self-directed investors, it is best for those with some level of investment knowledge.
Scottrade Company Profile
Company Name:

Scottrade

Website:

https://www.scottrade.com/