Find the Best Personal Loans in Sacramento, CA

Top 12 Sacramento Personal Loan Companies

Accredited Partner

Best Egg
Read 1,486 Reviews

Offers personal loans up to $35,000. Easy online application. Get money in your account in as little as one day upon approval and verification. Recommended minimum debt of $5,000 for debt consolidation.

Compare Offers

Accredited Partner

NetCredit
Read 974 Reviews

Offers personal loans up to $10,000. Can deliver funds same business day, Guarantees a 100% commitment to customer satisfaction. Provides eligibility verification by state.

Learn More

Accredited Partner

LoanMe
Read 525 Reviews

Offers personal loans up to $100,000. Processes approvals in as few as four hours. No prepayment penalties. Minimum loan amount of $600 required.

Compare Offers

Accredited Partner

Next Day Personal Loan
Read 64 Reviews

Lending network for personal loans up to $40,000. Apply in under two minutes to start their simple, three-step process: apply, qualify, get funded. Funds available as soon as the next business day.

Learn More

Call Now Toll Free

(833) 985-2116

Bank of the West
Read 335 Reviews

Bank of the West, headquartered in San Francisco, has a scan-to-pay feature; customers pay bills with the click of a camera button. The bank serves customers in all states and has more than 700 locations in the West and Midwest.

First Citizens Bank
Read 88 Reviews

First Citizens Bank has been in business for over 100 years, offering customers a range of options from checking accounts, savings accounts, loans and more. Their services cover everything from everyday to long-term needs.

Accredited Partner

OppLoans
Read 190 Reviews

Lender specializing in installment loans. Offers loans in 12 and offer loan terms from nine to 36 months. Average APR is 160%, and borrowers can borrow between $500 - $4000, depending on where they live.

Get Pricing
California Bank & Trust Sacramento
Read Author Review

Provides personal loan funding up to $250,000. Offers rate discounts for automatic payment from an eligible CB&T deposit account. Has an easy application process online, in person or by calling TeleLoan.

Farmers & Merchants Bank
Read Author Review

Provides personal loans to Sacramento residents up to $10,000. Request more info about rates and terms online, in office or over the phone. Online payments available.

Heritage Community Credit Union
Read Author Review

Offers affordable lump-sum financing. Provides personal loans up to $10,000 for up to 60 months. Gives share-secured personal loans at low rates using an HCCU savings or certificate amount as collateral.

Merchants National Bank
Read Author Review

Offers lines of credit, secured loans, unsecured loans, home construction loans and credit cards to Sacramento residents. Online or phone loan applications available. Provides competitive rates.

Patelco Credit Union
Read Author Review

Offers online and mobile banking with its personal loans. Has no prepayment penalties, no application fees and unlimited online bill pay. Adds loan protection into every new personal loan application for free.

Whether you need to fund a wedding, home remodel or medical procedure, personal loans provide a better financial option than owing credit card debt at a high annual percentage rate (APR). We look at personal loan options, California laws and the best lenders in Sacramento to help you choose the right lender.
Picking a Sacramento loan
With so many different personal loans, it can be challenging to determine which is best suited for your situation. Always discuss your options with a lender. The most typical selections include:
Secured personal loans: To be approved for a secured loan in California, you need collateral, such as investments, a home or your car. Because the lender can seize these assets if you do not repay the loan, secured personal loans generally have lower interest rates than unsecured loans.
Co-signed loans: Students at California State University Sacramento, Sacramento City College or American River College may benefit from a co-signed personal loan to fund education costs. Since most students don't have much credit history to get them approved for another type of personal loan, they often need to use a trusted family member or friend as a co-signer to cover the loan if the original borrower fails to pay.
Variable-rate loans: If you're looking to renovate a home in one of Sacramento's rising neighborhoods, such as Midtown, Land Park or Tahoe Park, a personal loan with a variable rate can help. Borrowers sign for a variable-rate loan at a much lower rate than fixed-rate loans, but since rates can fluctuate, you should pay the loan back quickly to avoid getting hit with a higher APR.
State requirements for personal loans in Sacramento, CA
In California, the legal maximum interest rate is 36% for any loan between $2,500 and $10,000. Administrative fees cannot exceed 5% or $50 (whichever is less) for any loan less than $2,500 and $75 for any loan above that amount. The California Department of Business Oversight (DBO) is responsible for ensuring that lenders are licensed and follow these rules. Before moving forward with any lender, make sure to check its licensing through the DBO.
Finding a lender in Sacramento, CA
Finding the best personal lender in Sacramento isn't always easy. With multiple companies offering personal loans, taking the necessary time to research the options is essential. When choosing a lender, be sure to:
Read plenty of online lender reviews
Get recommendations from family members and friends
Ensure the lender offers the type of loan that suits your particular situation
Gather multiple quotes
This research helps you make the most informed decision. Also, take time to look at any complaints registered with the Consumer Financial Protection Bureau.
As you gather quotes, consider the interest rate, loan term, penalties and additional fees associated with the personal loan before signing a contract and accepting funds from a lender.
Sacramento personal loan FAQ
Can I get a loan with a Sacramento credit union?

Yes, several Sacramento credit unions offer personal loans. Cred unions usually offer lower interest rates than traditional banks.

How can I get a personal loan in Sacramento with poor credit?

Credit unions and online companies often don't have minimum credit requirements, but your credit score determines the loan amount, loan term and interest rate.

What's the best online loan company for personal loans?

Most of the companies we feature offer personal loans online. The rate you receive depends on your credit score, amount borrowed and the length of time needed to pay it back.

How can I get a $5,000 loan in Sacramento?

Most Sacramento banks and credit unions offer $5,000 personal loans. However, the best loan available to you varies based on its interest rate and associated fees, as well as your financial situation and profile.
Thank you, you have successfully subscribed to our newsletter!
Sacramento personal loan company information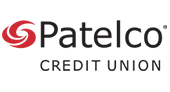 Patelco Credit Union provides flexible personal loans, including fixed-rate loans, lines of credit and secured loans. It offers personal loans for home repairs, education costs, medical bills and other large purchases up to $50,000. Loan APR is 5.3% with a term period of up to 60 months. All personal loans offer a timely repayment incentive program where participants may qualify for loan rate reductions by paying on time regularly.
Address: 2381 Fair Oaks Blvd., Ste. 3, Sacramento, CA 95825
Phone: (800) 358-8228
Hours: M - Th: 10am - 6pm; F: 9am - 6pm; Sat: 10am - 2pm
Website: patelco.org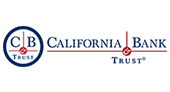 California Bank & Trust offers personal loans or lines of credit from $2,500 to $250,000 with fixed monthly payments. The company's secured line of credit has variable rates and terms up to 48 months with loan amounts up to $100,000. Borrowers who set up automatic payments from a CB&T deposit account receive rate discounts. The credit union's personal unsecured term loan is available for amounts up to $100,000, while their personal secured term loan is available for loan amounts up to $250,000.
Address: 520 Capitol Mall, Ste. 100, Sacramento, CA 95814; Multiple locations
Phone: (916) 341-4800
Hours: M - F: 9am - 5pm
Website: calbanktrust.com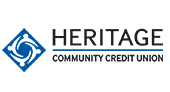 Heritage Community Credit Union offers loan amounts up to $10,000 with flexible terms up to 60 months. Customers can complete its easy application process online or in person for various line of credit options. Its share-secured personal loan uses a savings or certificate amount as collateral. The CreditPlus personal line of credit gives up to $10,000 of financing. As the balance is paid down, more funds become available. Borrowers only pay interest on the amount used.
Address: 5329 Sunrise Blvd., Fair Oaks, CA 95628
Phone: (916) 364-1700
Hours: M: 9am - 6pm; T - Th: 10am - 6pm; F: 9am - 6pm; Sat: 9am - 2pm
Website: heritageccu.com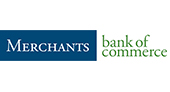 In addition to other banking services, Merchants National Bank offers many types of personal loans including secured and unsecured loans, lines of credit and home construction loans. Approval and rates are subject to a credit check, but Merchants' rates are competitive. Customers can apply online or speak to a representative over the phone or in the office. Loan amounts vary depending on the type of loan.
Address: 1015 7th St., Sacramento, CA 95814
Phone: (916) 442-3883
Hours: M - Th: 9am - 3pm; F: 9am - 4pm
Website: mboc.com/personal/loans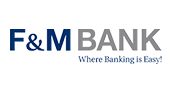 Farmers & Merchants Bank offers personal loans and lines of credit for Sacramento customers. F&M's personal loan amounts can be up to $10,000, depending on your need and credit history. For the most up-to-date information on rates and terms, visit or call a representative at one of the Sacramento offices. Customers can pay personal loans online or by mail.
Address: 1303 J St., Sacramento, CA 95814
Phone: (916) 394-3200
Hours: M - F: 9am - 5pm
Website: fmbonline.com
You're signed up
We'll start sending you the news you need delivered straight to you. We value your privacy. Unsubscribe easily.