Find the Best Personal Loans in Houston, TX
Top 12 Houston Personal Loan Companies

Accredited Partner

Available in 20149

Best Egg
Read 1,490 Reviews

Offers personal loans up to $35,000. Loan term lengths range between three to five years. Requires a credit score of at least 640. APRs start as low as 5.99%. Minimum debt consolidation is $5,000.

Compare Offers

Accredited Partner

Available in 20149

NetCredit
Read 999 Reviews

Offers fast funding and flexible loan terms. Borrowers can get approved for loans up to $10,000. Approved applications can be funded as soon as the next business day. Offers lines of credit from $500 to $4,500. APRs vary by state.

Learn More
LendingClub
Read 285 Reviews

Peer-to-peer lending company that offers personal loans, auto refinancing and small business loans. Compare multiple offers. Personal loans up to $50,000. Small business loans up to $500,000. Auto refinancing up to $55,000.

Chat with a ConsumerAffairs decision guide

Live agent

Accredited Partner

Available in 20149

LoanMe
Read 525 Reviews

Offers personal loans from $600 to $20,000. Provides small business loans. Requires a credit score of 760 for best rates. Includes seven-day "no worry guarantee" to return any amount. No prepayment penalty.

Learn More

Call Now Toll Free

(844) 725-7868

Accredited Partner

Available in 20149

Next Day Personal Loan
Read 70 Reviews

Offers personal loans from $100 to $40,000. Service is free and doesn't affect credit score. Application forms take two minutes or less to fill out. Funds as soon as the next business day. Offers nationwide lenders.

Learn More

Call Now Toll Free

(833) 985-2116

Accredited Partner

Available in 20149

Personal Loan Pro

Offers personal loans from $1,000 to $50,000. APRs as low as 2.49%. Serves as a free matching tool to connect users to lending partners. Provides loan offers in less than two minutes.

Get Started

Accredited Partner

Available in 20149

OppLoans
Read 191 Reviews

Offers bad credit loans, no-credit-check loans and installment loans. Payday loan APRs up to 199%. Loan amounts range from $500 to $4,000. No minimum credit score required to apply. Same-day deposit available upon approval.

Get Pricing
Capital Bank
Read Author Review

Provides secured and unsecured loans with discounted interest rates for automatic transfers. FDIC member. Offers online banking, mobile banking and e-statements. 24-hour loan approval available.

Chat with a ConsumerAffairs decision guide

Live agent
Courtesy Credit
Read Author Review

Specializes in unsecured and signature loans. Provides cash, personal, online and 24-hour approval loans. Gives 12-month repayment terms. Spanish-speaking representatives available. Rewards clients for referrals.

Chat with a ConsumerAffairs decision guide

Live agent
Energy Capital Credit Union
Read Author Review

Provides installment loans and shared secured loans. Lends amounts of $5,000 to $20,000. Provides repayment terms lasting up to 60 months. Advertises a lowest APR of 7.45%.

Chat with a ConsumerAffairs decision guide

Live agent
First Service Credit Union
Read Author Review

Lends $1,000 to $30,000 without collateral. Advertises APRs of 6.99% to 16.99%. Offers online applications. NCUA insured. Operates more than 5,000 credit union branches and 30,000 free ATMs around the U.S.

Chat with a ConsumerAffairs decision guide

Live agent
Houston Federal Credit Union
Read Author Review

Offers signature loans, unsecured loans and secured loans from $2,500 to $50,000. Interest rates start at 5.89% for First Responder Signature Loans. NCUA insured. Mobile banking and online payment available.

Chat with a ConsumerAffairs decision guide

Live agent

Texans carry some of the most debt in the country. Credit card debt, mortgage debt, auto loans and student loan debt are burdens to many residents. For Houstonians, personal loans are a way to handle unexpected expenses and emergencies.
Finding a personal loan in Houston, TX
Should you get a secured loan or signature loan? A variable-interest loan or personal line of credit? The options for personal loans in Houston can be confusing, and each circumstance requires a slightly different approach.
Variable-rate loans: Houstonians with older vehicles or large amounts of auto debt appreciate a variable-rate loan. Why? Because when a vehicle breaks down, a variable-rate loan funds repair costs and allows borrowers to pay their loans back in a short time. A variable-rate loan's interest rate and monthly payments change with the market, making it a good option for small purchases and expenses.
Co-signed loans: Are you a first-year student heading to Rice University? A co-signed loan can help with financing a college education. Many undergraduate and first-time students have no credit history, which is why a co-signed loan is a great option. With a co-signed loan, students get the support of a parent, guardian or family member to borrow money and start to build credit.
Secured loans: Young professionals looking to remodel a home in Fourth Ward, Museum Park or Downtown Houston might want to explore a secured loan. With secured loans, personal property such as a vehicle, certificate of deposit (CD) or another asset serves as collateral. Stocks or investments, for example, can be used to secure a loan and make a new life in one of the city's up-and-coming neighborhoods.
State regulation for Houston loans
Texas requires that personal loan companies be licensed with the Texas Office of Consumer Credit Commissioner if their interest rates are higher than 10%. This requirement protects borrowers in Houston looking to finance their purchases or cover unexpected emergencies with an unsecured loan, personal line of credit or a fixed-rate loan. The Nationwide Multistate Licensing System & Registry provides more information for consumers on how these finance loan companies are licensed and operated.
Choosing a loan company in Houston, TX
Choosing a loan company in Houston requires attention to detail. Several loan offices in the Magnolia City provide reviews directly on their website. Consulting family members and friends can also help point borrowers in the right direction when looking for a personal loan. So can researching what past clients have said — the Consumer Financial Protection Bureau lets borrowers see what complaints previous customers have made.
When choosing the best loan, compare loan terms, interest rates and ask about any potential penalties or fees. One thing to look for is a pre-payment penalty, which is a fee companies charge if the loan is paid early.
Houston personal loan FAQ
What is a good interest rate on a personal loan?

A good interest rate on a Houston person loan starts at 4.99% with no collateral or pre-payment penalties.

What's the best online loan company?

The best online loan company for Houston residents depends on individual circumstances. Check out our list of the city's top 13 loan companies to start your search.

Can I get a loan with a Houston credit union?

Yes, borrowers can get Texas credit union personal loans. Many Houston credit unions offer personal loans up to $10,000 or more with interest rates starting at 5.89%.

What credit score do you need for a personal loan in Houston?

Bad credit personal loans are available through several Houston companies. Before applying for a loan, it's best to consult a financial professional to discuss how credit inquiries are performed.
Thank you, you have successfully subscribed to our newsletter!
Houston personal loan company information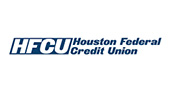 The Houston Federal Credit Union is insured by the National Credit Union Administration (NCUA). The credit union offers unsecured loans, secured loans, signature loans and first responder signature loans. Secured loans through the Houston Federal Credit Union use a savings account or certificate of deposit (CD) to pay money to borrowers. It also offers signature loans with terms of up to 60 months starting at 8.89% APR. The credit union offers credit life and credit disability insurance as well as involuntary unemployment protection and family leave protection.
Address: 3701 Kirby Drive, Ste. 120, Houston, TX 77098
Phone: (281) 243-0650
Hours: M - F: 8:30am - 4:30pm
Website: houstonfcu.org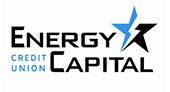 Through Energy Capital Credit Union, members and expats can get personal loans of $5,000 to $20,000. Insured by the National Credit Union Administration (NCUA), this Houston credit union has been state-chartered since 1934. Personal loans through Energy Capital Credit Union have no annual fees or penalties for early payment.
Address: 18540 Northwest Freeway, Houston, TX 77065
Phone: (832) 604-4848
Hours: M - F: 9am - 5pm; Sat: 9am - 12pm
Website: eccu.net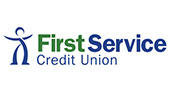 First Service Credit Union is a not-for-profit financial institution that partners with charitable organizations like the You First Foundation. First Service doesn't charge pre-payment penalties on loans. The credit union offers loans from $1,000 to $30,000 without collateral and with interest rates of 6.99% to 16.99%. Applications are accepted online, and payments can be made either through First Service Credit Union's online banking portal or its mobile app.
Address: 16430 Park Ten Plaza, Houston, TX 77084
Phone: (713) 676-7777
Hours: M - F: 8am - 5pm
Website: fscu.com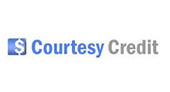 Courtesy Credit offers loans to individuals with good or bad credit. The company's loans are best for individuals looking to finance small expenses or purchases up to $1,340. Borrowers have 12 months to pay back their loans and can have money wired to them or deposited into their bank account the next day. Courtesy Credit offers unsecured and signature loans without collateral, and many borrowers are approved within 24 hours.
Address: 7006 Woodridge Drive, Houston, TX 77087
Phone: (713) 228-0281
Hours: M - F: 8:30am - 5pm; Sat: 9am - 1pm
Website: courtesycredit.net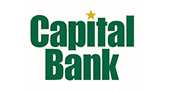 Through Capital Bank, most borrowers can get approved within one business day. The bank's secured and unsecured loans are insured by the FDIC. Borrowers who set up recurring payments can get a discount rate on their interest. Capital Bank doesn't penalize those who pay their loans early.
Address: 10304 East Freeway, Houston, TX 77029
Phone: (713) 675-2341
Hours: M - Th: 9am - 4pm; F: 9am - 6pm; Sat: 9am - 12pm
Website: capitalbanktx.com
You're signed up
We'll start sending you the news you need delivered straight to you. We value your privacy. Unsubscribe easily.