Best Personal Loans in Denver, CO
Personal loans in Denver are an affordable way for residents to pay for unexpected or pricey expenses. We created this guide to make it simple for people to find the perfect personal loan. Our list below reveals the best personal loan lenders in Denver and tips for choosing your personal loan.
Top 14 Denver Personal Loan Lenders

NetCredit
Read 1,062 Reviews

Offers fast funding and flexible loan terms. Borrowers can get approved for loans up to $10,000. Approved applications funded as soon as the same business day. Offers lines of credit from $500 to $4,500. APRs vary by state.

Learn More
Best Egg
Read 1,533 Reviews

Unsecured or secured loans for $2,000 to $35,000. APRs from 5.99% to 29.99%. 36- to 60-month repayment terms. Requires a 640 credit score. Debt consolidation and credit card programs also available.

Get Started
LoanMe
Read 526 Reviews

Personal loans from $600 to $20,000. Maximum APRs vary by state. Includes a seven-day "no worry guarantee" to return any amount. No prepayment penalty. Small business loans also available.

Learn More

Call Now Toll Free

(844) 725-7868

Next Day Personal Loan
Read 84 Reviews

Connects borrowers with nationwide lenders. Find personal loans from $100 to $40,000. APRs up to up to 35.99% or higher. Get funds as soon as the next business day.

Learn More

Call Now Toll Free

(833) 985-2116

LendingClub
Read 289 Reviews

Peer-lending marketplace for borrowers and investors. Find personal loans up to $40,000 with APRs between 7.04% and 35.89%. Get funds within 48 hours of approval.

Chat with a ConsumerAffairs decision guide

Live agent
Lendmark Financial
Read 122 Reviews

Personal, auto and debt consolidation loans. Unsecured loans up to $8,000. Collateral requirements based on loan amounts. Maximum APRs vary by state. Not available nationwide.

Chat with a ConsumerAffairs decision guide

Live agent
Personal Loan Pro

Free matching tool to connect users to lending partners. Quick online process. Find loans between $2,000 and $40,000 with APRs from 2.49% to 35.99%. Flexible repayment terms available.

Get Started
OppLoans
Read 192 Reviews

Offers bad credit loans, no-credit-check loans and installment loans. Payday loan APRs up to 199%. Loan amounts range from $500 to $4,000. No minimum credit score required to apply. Same-day deposit available upon approval.

Get Pricing
Bellco
Read Author Review

Offers consumer line of credit up to $50,000 and share-secured loans with no minimum credit requirements. Provides signature loans with customizable terms and fixed interest rates.

Chat with a ConsumerAffairs decision guide

Live agent
Canvas Credit Union
Read Author Review

Offers overdraft line of credit. Secured and signature loans available. Provides APRs as low as 9.99% on signature loans with borrowing amounts up to $10,000.

Chat with a ConsumerAffairs decision guide

Live agent
Credit Union of Colorado
Read Author Review

Gives personal loans for short-term needs. Doesn't require collateral, and loans have competitive interest rates and fixed payments. Online applications available.

Chat with a ConsumerAffairs decision guide

Live agent
Denver Community Credit Union
Read Author Review

Offers flexible loans with no prepayment penalties. Approvals based on creditworthiness. Online application available.

Chat with a ConsumerAffairs decision guide

Live agent
Elevations Credit Union
Read Author Review

Offers personal and deposit-secured loans with fixed rates and payments and optional loan protection. No prepayment penalties. May use CD or savings account for deposit-secured loans.

Chat with a ConsumerAffairs decision guide

Live agent
MidFirst Bank Denver
Read Author Review

Provides personal loans with flexible terms and fast approval and closing times. Offers discounts for auto debits. Start a loan application by calling customer service or visiting a local branch.

Chat with a ConsumerAffairs decision guide

Live agent

Many life situations make personal loans in Colorado a necessity. For example, an emergency room visit to Rose Medical Center sets residents back an average of $1,389. Additionally, locals moving into up-and-coming neighborhoods like Villa Park might need to spend money on remodeling. Personal loans also help provide relief by giving residents a chance to pay back debt at lower interest rates and better repayment terms.
Choosing a loan in Denver, CO
With many loan options available, it can be difficult for Denver residents to choose the right one for their circumstances. When applying for a personal loan, make sure you understand which personal loan type works best for you.
Personal line of credit loan: Denver is among the top 10 U.S. cities for startups and entrepreneurs. A personal line of credit loan can supplement funds for those with irregular incomes. Unlike lump payments, small business owners can take only what they need, when they need it, to avoid a cash shortage.
Co-signed loan: Students attending the University of Denver or the Metropolitan State University of Denver who have little to no credit history can improve their chances of loan approvals by having someone with a strong credit profile co-sign the loan. With a personal loan, students can pay for living expenses and supplies if they don't have assets or collateral for a secured loan.
Secured loan: Secured loans are one of the most popular types of personal loans. To be approved for a secured loan, a borrower must have collateral. Denverites looking to buy a car can turn to a secured auto loan and use the purchased car as collateral.
State regulation for personal loans in Denver, CO
Personal loans in Colorado have an interest rate cap of 12%, or 8% if there's no written agreement. Limits aren't enforceable if consumers agree to pay higher rates by signing a contract or indicating they agree with the terms, such as by clicking "I agree" for an online contract. Mortgages do not have a capped interest rate.
How to pick a lender in Denver
Here are useful steps to choosing a Denver lender:
Research the kind of loan needed
Ask friends and family for recommendations
Read online company reviews
Compare interest rates and loan terms
Review lender issues registered with the Consumer Financial Protection Bureau
Online vs. local lenders
Another factor is if consumers are looking for an online or local lender. Some lenders work exclusively over the internet, while others do business by talking with a lender face to face. For those who favor a traditional experience with their lender, a local bank or credit union is preferable. However, some prefer the flexibility of online payments and the ability to monitor accounts remotely, making an online lender a good choice.
Denver personal loan FAQ
What credit score do you need for a personal loan in Denver?

Typical credit scores needed for a personal loan in Denver are 620 and higher. Consumers with scores less than 600 can get bad credit loans in Colorado with a co-signer or with lenders who specialize in higher-risk borrowers.

Can I get a loan with a Denver credit union?

Yes, you can get a loan from a credit union. Credit unions may have rates lower than traditional banks.

Are personal loans in Denver a good idea?

Personal loans are an excellent option for people who need funds if they can find reasonable interest rates and have a plan for repayment.
Thank you, you have successfully subscribed to our newsletter!
Denver personal loan company information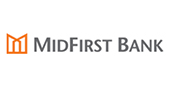 MidFirst Bank is one of the nation's largest privately held banks and features a variety of banking options to suit every client's needs. Its personal loans have flexible terms and can be used for various expenses, including a dream vacation, wedding or nursery remodel. You can visit or call a branch for more information.
Address: 101 Cook St., Denver, CO 80206
Phone: (303) 376-3800
Hours: 8:30am - 5pm
Website: midfirst.com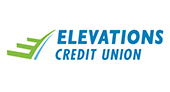 Elevations Credit Union offers an optional loan protection add-on. Loan protection packages secure consumers financially in case something affects their ability to pay back the loan, such as unemployment or a disability. Personal loans have various terms available and include deposit-secured loans. Online applications available.
Address: 4750 W. 120th Ave., Ste. 700, Westminster, CO 80031
Phone: (303) 443-4672
Hours: M - F: 8:30am - 5:30pm; Sat: 9am - 12pm
Website: elevationscu.com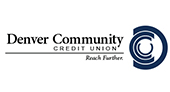 Denverites can apply online for their personal loans with Denver Community Credit Union or visit their local credit union branch. One of the best aspects of the bank's personal loans is that they can be used to fund whatever is needed, whether that's car repairs, vow renewals or quinceñeras.
Address: 1095 Federal Blvd., Denver, CO 80204
Phone: (303) 573-1170
Hours: M: 9am - 6pm; T - F: 9am - 5pm; Sat: 9am - 1pm
Website: denvercommunity.coop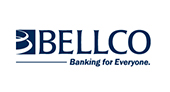 With three types of personal loans, Bellco has options for everyone — including those with bad credit. The bank's share-secured loans can help build or rebuild credit histories and use borrower's savings or CD as collateral. And with its lines of credit, Denver residents pay interest only on amounts they use.
Address: 951 16th St., Ste. 101, Denver, CO 80202
Phone: (720) 479-5278
Hours: M - F: 9am - 5pm
Website: bellco.org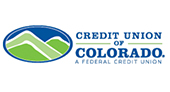 Credit Union of Colorado claims that virtually everyone meets the eligibility requirements for a personal loan, which lets Denver residents take advantage of the credit union's competitive personal loan interest rates. The Credit Union of Colorado also offers $50 for people who schedule a 10-minute loan review of any existing loan with one of its member advocates.
Address: 7541 E. Iliff Ave., Denver, CO 80231
Phone: (303) 832-4816
Hours: M - F: 9am - 5:30pm; Sat: 9am - 1pm
Website: cuofco.org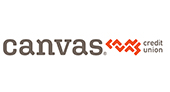 Canvas Credit Union's secured loans help Denverites build or improve their credit score. Borrowers only need collateral of $1,000 minimum in CDs or $500 in savings to start the application process. Residents with excellent credit histories can take out a signature loan without providing collateral.
Address: 900 Auraria Parkway, Denver, CO 80204
Phone: (303) 691-2345
Hours: M - F: 10am - 5:30pm
Website: canvas.org
You're signed up
We'll start sending you the news you need delivered straight to you. We value your privacy. Unsubscribe easily.
Comparing
×