This company is not yet accredited. See reviews below to learn more or submit your own review.
Pacific Union Financial is a new kind of mortgage company. One that puts you first. They want to take the headache out of securing a loan and put the fun back into purchasing a home.
Regardless of your financial state, Pacific Union is focused on finding the loan to meet your needs so you can focus on finding your next home.
Pacific Union loves what they do, and are excited to be part of your home purchasing journey.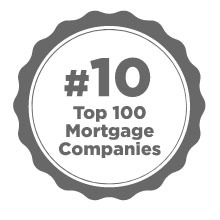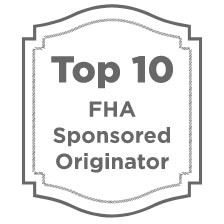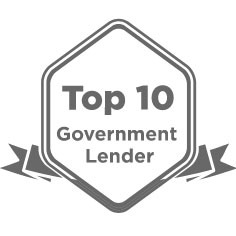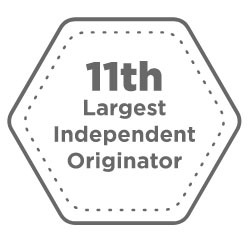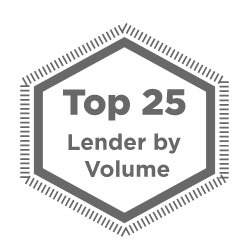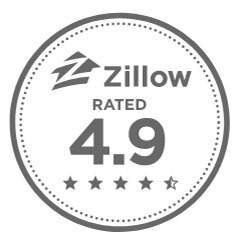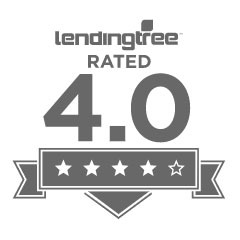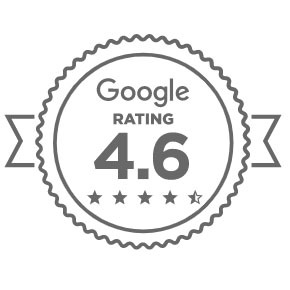 View More
View More
Thank you, you have successfully subscribed to our newsletter! Enjoy reading our tips and recommendations.
Are you this business?
Pacific Union Financial Reviews
A link has directed you to this review. Its location on this page may change next time you visit.
How do I know I can trust these reviews about Pacific Union Financial?
How do I know I can trust these reviews about Pacific Union Financial?
2,376,220 reviews on ConsumerAffairs are verified.
We require contact information to ensure our reviewers are real.
We use intelligent software that helps us maintain the integrity of reviews.
Our moderators read all reviews to verify quality and helpfulness.
For more information about reviews on ConsumerAffairs.com please visit our FAQ.
Page 2 Reviews 10 - 20
Katie of Oriental, NC Verified Reviewer
Original review: Dec. 28, 2018
Pacific Union Financial is a joke. They will not answer phone calls or emails. They will not give any answers in a timely fashion, if you even get an answer at all. They go way past deadlines on closings. The loan officer Jermaine ** plays poker in his office instead of doing his job to help someone with a loan. The processor for the company is just as bad. We have been dealing with them for 4 months now and still not received an answer if we can even get the loan for the house. We are trying to buy a house and they keep screwing up and coming back saying we are refinancing and want proof such as the light bill being in our name. Kind of hard to show proof or refinace a house you don't even own. Sorry excuse for a company. And if you think you can get a supervisor for help... well apparently they don't exist there. This company needs to be shut down.
3 people found this review helpful
Kimberly of Atwater, OH Verified Reviewer
Original review: Nov. 30, 2018
We just bought a new home and our mortgage was sold to Pacific Union Financial. They were hard to get ahold of for information and before our first payment to them, was due they sold our mortgage to another com without any notification to us!!! The day we paid our first payment it was returned to our bank and we got notified of the returned payment by our bank prompting us to call them only to find out they sold it!
3 people found this review helpful
P of Hope Mills, NC Verified Reviewer
Original review: Nov. 16, 2018
We have had a loan with this company for years, paid on time!!! We suffered some damage during the recent hurricane and received a settlement check. I was told by Kathy ** that we needed to endorse the settlement check from OUR insurance company, send it in, they would endorse it and send it right back since we are in a disaster declared area. Our roof is damaged and in desperate need of repair, only to find out they LIED. Will NOT release the settlement so that we may repair the roof.
They are liars and they are cheats. Claims that after the work is done, they will release the check. Idiots!!! That's what the insurance is for... I will continue to contact them, my attorney, the Attorney General and any other compliance agency until they release the funds, or the house collapses, then they'll really have a problem. Accused us of 'possibly skipping out with the money'. Again, they are complete liars! We just want the house repaired, no one is skipping out with any money. LIARS, LIARS, LIARS. Illegally holding insurance payment as ransom. Oh, and also they are NOW claiming that the loan is delinquent. Liars!
Read full review
4 people found this review helpful

Stephanie of Elkton, MD Verified Reviewer
Original review: Oct. 22, 2018
This is the worst financial institution I have ever dealt with. We refinanced last year to go from a FHA to VA to eliminate the PMI. I have never had to contact the customer service before today and I have never been treated so rude by a customer service representative. I typically make my online payment on the 15th of every month, this month was no different.
After week I noticed the payment had not been deducted from my checking account. When I got a representative on the phone, Keisha, was rude from the word go. I asked her if there was a problem and she proceeded to berate me and tell me that my payment was returned for insufficient funds. Now, if that has been the case fine, but it was not. She rudely insisted I did not have the money and I explained to her that she mistaken. If the payment has been returned by my bank I would have been notified right away via email and call and I was not. She also insisted that they attempted to call my husband multiple times, another lie. Also, the payment I made was still be reflected on the automated system. Keisha could not tell me why this was so. I had Wells Fargo Mortgage for years with ZERO problems and would gladly go back to paying the $146 in PMI to avoid this dealing this company.
Read full review
7 people found this review helpful
Carol of Minneapolis, MN Verified Reviewer
Original review: Oct. 20, 2018
The worst mortgage company l have had the misfortune to deal with. The agents are rude, unhelpful and unprofessional. A loan shark company will give you better service than PUF. I really wonder how they got their license and still manage to keep it!! I think the best home owners can do is to bring these unfair and unprofessional practices to light by writing to DA's offices and senators as I am sure there is something illegal about this mortgage financial organisation.
7 people found this review helpful
Delphine of Altoona, PA Verified Reviewer
Original review: Oct. 19, 2018
My original VA Loan mortgage loan was purchased through City Worth Mortgage. Once closed, City Worth immediately sold my mortgage loan to Pacific Union Financial. I had no idea who this Pacific Union was, I didn't choose them and had no idea my mortgage loan was sold. To say the least, this company is a disgraceful company. They never paid my homeowner's insurance and attempted to purchase the insurance for me and charge me for it. I had to have a 3 way phone call with my homeowner's insurance and Pacific Finanacial. My homeowner's then had to submit a letter stating I have had their services since before my original loan had closed. Then I get a will from my city stating I owed property taxes. I forwarded the bill to Pacific Union. I just received a letter from Pacific stating my escrow was increasing $42 per month. This is a poor managed company. They do not care about the consumer, it's more of a loan shark company. Beware.
6 people found this review helpful
Jerelyn of Culpeper, VA Verified Reviewer
Original review: Oct. 18, 2018
I'm beyond livid. I received a called from a very unprofessional young lady today accusing me of not sending my mortgage payment in 1st. Untrue. I get home from work to provide account information speaking with Derrick who's rude now and would not allow me to speak with a supervisor. I have tracking numbers and still called a liar. I don't an resolutions other than to be called a liar and I've never made my payment late.
3 people found this review helpful
Maira of Sayreville, NJ Verified Reviewer
Original review: Oct. 8, 2018
I've had a mortgage with this company for years and have never had to call, today I ended up having to call and couldn't believe how unhelpful and rude this company is. Will definitely be taking my mortgage elsewhere very soon! I worked in lending for 10 years and never treated anyone the way they do.
9 people found this review helpful

C. of Gaithersburg, MD Verified Reviewer
Original review: Oct. 4, 2018
I secured an FHA loan through Pacific Union Financial about 5 months ago. I always pay ahead, never missed a payment. Today received a letter in the mail stating that they had sold my mortgage to LoanCare a shady smaller company. I called Pacific Union and they didn't care to explain, just said it was a normal business transaction. I am livid, now I have to deal with this other company until I can refinance in a year.
5 people found this review helpful
Missy of Houston, TX Verified Reviewer
Original review: Sept. 25, 2018
This is a HORRIBLE, HORRIBLE mortgage company! In fact, I don't believe they really are a mortgage company, they just collect money on mortgage loans. If you're ever experiencing financial hardship, they WILL NOT WORK WITH YOU! No compassion for the homeowner whatsoever! REFINANCE with another lender if you can! RUN! I DO NOT RECOMMEND THEM!!!
5 people found this review helpful
Pacific Union Financial Company Information
Company Name:

Pacific Union Financial

Company Type:

Private

Year Founded:

2004

City:

Irving

State/Province:

TX

Country:

United States

Phone:

(844) 326-3664

Website:

www.pacificunionfinancial.com