Pacific Union Financial
ConsumerAffairs Accredited Brand
Pacific Union Financial is a new kind of mortgage company. One that puts you first. They want to take the headache out of securing a loan and put the fun back into purchasing a home.
Regardless of your financial state, Pacific Union is focused on finding the loan to meet your needs so you can focus on finding your next home.
Pacific Union loves what they do, and are excited to be part of your home purchasing journey.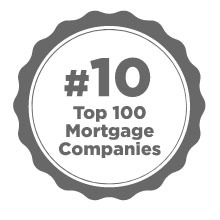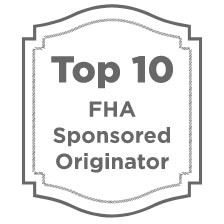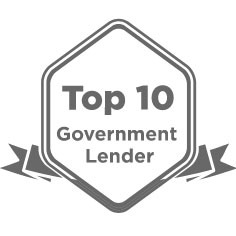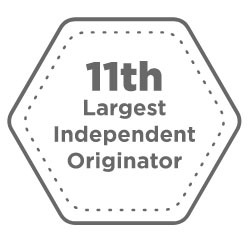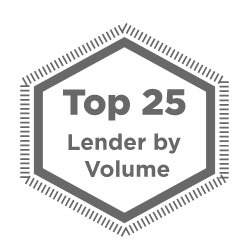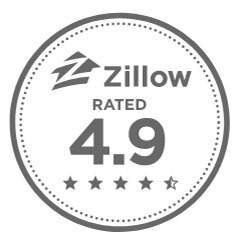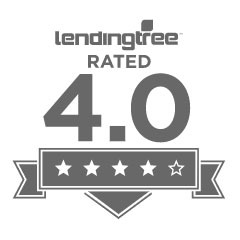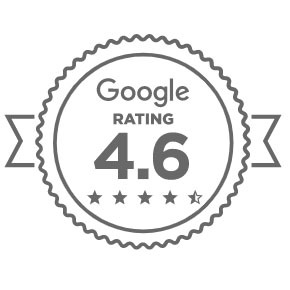 Read More
Read More
Select stars to rate your experience
Last updated: Nov. 14, 2017
94

Pacific Union Financial Consumer Reviews and Complaints
This review is featured by Pacific Union Financial
Original review: Aug. 19, 2017
I wanted to buy a home with some property and found it for a great price. Then I went to the company I was pre-approved through and they said no because it was a manufactured home on a basement. I was recommended by the sellers realtor to check out Pacific Union and I reluctantly did and they approve me and the house I wanted! They not only got me the house I wanted they were awesome ladies and made the process smooth and easy, Thanks Again.
This review is featured by Pacific Union Financial
Original review: Aug. 17, 2017
I was very apprehensive during the approval process due to a prior bad experience with another institution. Molly was able to put me at ease throughout the entire process. She is extremely knowledgeable, helpful, efficient, and has a nurturing demeanor. Learning my loan was sold to another institution, within a month of closing, was a huge disappointment after building a confident comfort zone with Molly and Pacific Union. I do not share the same confidence with the company you sold me to. Molly treated me like a person. I am just an account number, a voice on the phone, a nonperson to this new loan holder. I truly wish I was still with Pacific Union and Molly. Is there any way you would consider rescuing me and my loan from Cenlar and returning my account to Molly?
This review is featured by Pacific Union Financial
Original review: June 23, 2017
Our mortgage was bought by Pacific Union, and we have since refinanced with them. The service we have received has been spectacular, and we couldn't ask for a better mortgage company. During the refinance, things went smoothly, and we did not have to resubmit documents over and over like you do with other mortgage companies. Their website is well laid out, and easy to use.
Original review: Nov. 14, 2017
My lender was great, easy to work with, quick process and a low rate. After that though it's downhill. Pacific Union transferred my loan to Wells Fargo without notifying me. Since I bank with Wells it showed up on my online account and I was kind of excited. Made the payment process super easy. So I went ahead and paid Wells then got a email from Pacific Union asking me to call them, really professional right. Called them and was told my payment was late. How is that even possible on a loan is only had 20 days old and I'd paid Wells Fargo already?
The CSR was the most unprofessional person I ever dealt with, horrible service. She told me, "Well you were supposed to pay us one month then start paying them." What? Is that not the most insane thing ever? Then talked to a supervisor who was equally incompetent. Long story short I ended up paying a double payment my first month. I'd never recommend them, great lender team the rest of them are horrid.
View more
Thank you, you have successfully subscribed to our newsletter!
Enjoy reading our tips and recommendations.
Unsubscribe easily whenever you want
Original review: Nov. 2, 2017
From the start of my home buying process Mrs. Thedora (my lender) and her team has been there every step of the way. This journey was not easy but I didn't give up and Thedora was there to help from the beginning to the end. She made sure I had all the right information during these last few months and she made sure I knew what I was signing up for. Thedora ** was a very sweet lady and I would highly recommend her and her team at Pacific Union to everyone. Thanks again for everything.
Original review: Oct. 30, 2017
You might think that buying a house in another city might be a horrible experience when you don't live there. It was not with Eric **. He kept in constant communication with my daughter in Saint Louis and me in Springfield. Communication is a big deal when a new event is happening in your life, especially when my daughter has never bought a house. My daughter really liked the videos that were sent to her to explain what was going on during the whole buying process. Being a realtor myself, I noticed he was in constant communication with all the realtors. Rebecca told me that the listing realtor said that he had never had a closing go as well. When there was a hiccup and there usually is, he solved it. On the day of closing, his office met halfway in Rolla with the office from Saint Louis to get the paperwork needed to close. Rebecca closed that day on her house without a hitch.
Original review: Oct. 27, 2017
I called Orlando to process a loan for a condo. Because I dealt with Orlando previously I knew I would get a good experience. I started the process August 1st with a closing Sept 1st. Orlando did everything he could to meet this deadline. He ran into a few stumbling blocks and he worked diligently to get the loan approved. Even the real estate agent thought he was covering all the bases and was a stickler for detail.
Original review: Oct. 27, 2017
These people bought my mortgage from another company. I have a perfect payment history and never been late. I have always paid my payment out of my first check of the month. Never had a problem. These thieves take over and my first check is in Oct. was the 6th. I get a Phone call saying I'm late and they are charging me a penalty and they can help me learn to pay on time. Whole thing is a huge insult. No reputable mortgage company would consider me late there. It's just a scam to steal a few bucks. I'm sure they are working on more scams as we speak. I'm looking for a refi.
How do I know I can trust these reviews about Pacific Union Financial?
941,103 reviews on ConsumerAffairs are verified.
We require contact information to ensure our reviewers are real.
We use intelligent software that helps us maintain the integrity of reviews.
Our moderators read all reviews to verify quality and helpfulness.
For more information about reviews on ConsumerAffairs.com please visit our FAQ.
Original review: Oct. 26, 2017
Thanks to a friend for referring us to Vinh ** of Pacific Union Financial. Together we pulled the necessary documents to refinance our home loan. Vinh ** was able to work through some errors on our part and some technology hang ups on their end making for a smooth process from start to finish. Once again Vinh ** carried the ball across the finish line for us. Thank you.
Original review: Oct. 25, 2017
Throughout the entire loan process, Orlando was proactive and extremely helpful. I have utilized Mr. ** for several refinancing of my home and has always been professional, organized, and an excellent communicator. I have in the past and will continue in the future to recommend Orlando ** to anyone who asks.
Original review: Oct. 25, 2017
Mortgages are supposed to be the most stressful part of buying a house, but it was BY FAR the best & easiest part of the whole process. Eric ** with Pacific Union was so professional, so helpful, so informative. I loved receiving email videos that explained what had happened & what was coming next. The realtor selling my house said this was the best mortgage company he's ever worked with. I could not be happier with Pacific Union & I am already recommending them to everyone who mentions that they're on the market for a house!
Original review: Oct. 25, 2017
We found Pacific Union to be a great place to get a loan. Our loan officer kept us informed through the whole process. It was also completed within the time frame that they had quoted. We would highly recommend Pacific Union if you are considering a home mortgage.
Original review: Oct. 24, 2017
Eric ** helped me purchase my first home. Eric was very professional and trustworthy. I look forward to buying my next house in the near future and will most definitely use Eric to procure a loan. Thank you Eric!
Original review: Oct. 24, 2017
Thank you Stan ** for getting the loan done even though it was a long process but you was there every step of the way. I would recommend you to anyone. It feels good to own my own home and call it mine.
Original review: Oct. 24, 2017
As a first time homeowner, the mortgage process seemed daunting. That was until I started working with Orlando ** from Pacific Union. His vast knowledge and experience completely put me at ease, as he walked me through the entire experience. Orlando was also always available to answer my many questions and provide me with accurate information. He was able to quickly secure my loan along with a great rate. Closing went as smooth as it could. I have already referred him to 2 family members, and will continue to do so!
Original review: Oct. 21, 2017
I am a realtor. I was happy to get an accepted offer on my listing. The buyer used Pacific Union, which she found on Lending Tree or something like that. I ALWAYS get my buyers to go local. This fiasco is a perfect example. The inspection was completed and she accepted the house as is. So normally at that point, the lender would order the appraisal right away. NOPE. Not Pacific Union. It took them nearly 3 weeks to order it. So we pushed back our closing. Then after it was completed, no response from the lender for about another week. Push back the closing again. Our closing date was set for today. They had MORE than enough time to get things completed. They lost this buyers paperwork and needed those documents sent to them again, and even at one point, sent the buyer someone else's contracts!
So morning of the closing, the buyer's agent calls and says "They still have not given us a Clear to Close." Buyer is on the phone with them ALL DAY. We are in Indiana, she is talking to a mortgage broker in California, and an Underwriter in Texas! They keep telling her, "5 more minutes," "20 more minutes" "We will have it sent in an hour." We sat at the closing table for an hour and a half, had to cancel the closing and push it back, FOR THE THIRD TIME. Buyer is crying. Seller is pissed off. We had people that wasted time, gas money, and I had to pay a babysitter, all for nothing. Because of their incompetence.
They had poor communication, clearly no drive or work ethic, and don't seem to mind at all wasting people's time. So now all the paperwork has to be redone. Tax prorations redone, people have to take off work to be present, AGAIN, and buyer is paying utilities on a house she can't even move into. Shopping local doesn't just apply to shoes and groceries, you need to shop local for loans too. Ask your realtor for help choosing a lender! And I believe in a situation like this, Pacific Union should be paying a credit to the parties involved for royally screwing this up and wasting precious time and money. Closing is now scheduled for next week, will they pull it off??
View more
Thank you for your message and for letting us know that you've had a negative experience with our company. Pacific Union Financial, LLC strives to provide excellent customer service and we regret that this was not your experience. We take your concerns seriously. Please provide us with your property address via email to CustomerRelations@loanpacific.com. Once we're able to identify your account, we'll conduct a thorough investigation of your concerns and provide a written response directly to the mailing address that we have on file for your account. To protect your personal information, we will not provide details regarding your mortgage loan account via social media.
Original review: Oct. 20, 2017
Vinh ** is the best! Whenever I refer a client to Vinh, he really takes care of them and their needs. My latest client told me that she and her husband learned so much just from the first conversation that they're actually looking forward to going through the loan process and know that Vinh is their trusted advisor. They also can't wait to invite Vinh over to show him their new home. If you need a loan officer you can trust, call on Vinh!
Original review: Oct. 19, 2017
I recently contacted Pacific Union to make a payment using money in my suspended account. The customer rep took my payment but failed to space it out causing me to have two drafts trying to come out at the same time. Because one transaction was processing the other was rejected. As a result the money pulled from the suspended account was marked by the billing clerk as returned "10/06/17 RETURN CHECK REVERSAL -$233.44 -$555.85 -$310.93 $650.00 $0.00 $0.00 $0.00". In actuality 450 was returned and then paid as 451.00. This should have brought my account current but somehow my 650.00 money that was in "the suspended" account has come up missing. I talked with three customer service reps, two collections supervisors, and another supervisor VIA conference call with my credit union bill pay rep.
The representatives still insisted on doing a second investigation and continue to request 650.00 to bring the account current. Bill Pay from the State Credit Union is transferred electronically and is guaranteed money. Pacific Union was provided a tracing transaction number and everything, yet they continue to state it was a return check fee. I am so frustrated, because now they are tacking on late fees. The deposited money 650.00 sat in my account for almost 30 days before this check reversal thing just popped up on my account, and it is printed in my mortgage statement. I don't see why that isn't proof enough for them to credit my account back the money they didn't apply to my payment.
View more
Thank you for your message and for letting us know that you've had a negative experience with our company. Pacific Union Financial, LLC strives to provide excellent customer service and we regret that this was not your experience. We take your concerns seriously. We are investigating your situation further and will provide a more detailed response directly.
Original review: Oct. 19, 2017
Vinh ** at Pacific Union Financial was excellent from beginning to end. Initially he took us step by step through the refinance process and gave us a ballpark about how long it might take. We had some questions that needing addressing during the process and he was there to answer each one seamlessly. At the end of the process there was a small issue that might have slowed things down but he made sure that all was well and went without a hitch. Thanks Vinh!
Original review: Oct. 19, 2017
Krissy is the best mortgage specialist we have ever used! She returned emails and phone calls in a timely manner, was very professional, and was very patient with our situation. She was very precise and detailed in instructions on what we needed to do and always made sure to tell us the truth without sugar coating anything. She was able to get us our home that we wanted and is just in general a sweet and caring person! I would, and will highly recommend Krissy ** to anyone for any of their mortgage needs!
Original review: Oct. 16, 2017
Our agent Jason ** was amazing after problem after problem from seller. He kept his cool and kept us very informed to what was going on. From finding out the 1st seller didn't even own house we bought to working with the real owner and how he wanted all funds in his checking account before he would sign. One problem after another and 6 weeks after first scheduled closing we finally did close. I always will recommend Jason to everyone I know and don't know.
Original review: Oct. 16, 2017
Eileen ** & Sandra ** were AWESOME and made my wife and I feel comfortable through the whole process. Both were very professional and always kept me up to date. Again I thank them both and If I was to do it all over again, I would return to them both.
Original review: Oct. 16, 2017
We were very thrilled with the communication level we received and the efforts made to get our mortgage completed. During the entire process Brian either called, emailed or sent text messages to keep us up to date on the process.
Original review: Oct. 16, 2017
This whole experience was very good. We had great communication from all parties, quick responses to any questions, and a flawless sale and purchase! Only criticism is that the forms are not as easy to understand as they could be, although I know that is a government form, and not Pacific Union's. I don't want to move again for a long time, but I wouldn't hesitate to use Pacific Union again!
Original review: Oct. 15, 2017
Although the process took a long time, eventually we reached an agreement to complete the loan process successfully. I have to say this is a good result that we expected. This means that you also respect the facts and integrity. So I will recommend you to my friends.
Original review: Oct. 15, 2017
You are a bunch of liar. Have been lied to and will leave asap. We were assured that taxes would be taken care of prior to the refi. As soon as we have a chance within the next month or so we will start a refi status with a more credible and more reputable institutions with great ratings.
Original review: Oct. 15, 2017
Pacific Union was a very good experience. Mr. Jeremy ** was very professional and was there for us every step of the way. Whenever we had any question he answered us very quickly and guided us in the right direction. I would recommend Pacific Union to any and all of my friends and relatives who seek a home loan.
Original review: Oct. 14, 2017
Our loan officer, Michael ** provided excellent customer service every step of the way. He was always very prompt with responses, patient and thorough in answering any questions we had. I will recommend Michael to family and friends looking to apply for a home loan.
Original review: Oct. 14, 2017
We work with Stacy and Brooke. Without them helping us our new home would have not been possible. They were great! I would highly recommend Pacific Union to buy a new home to my friends. It took a while for us to close but we finally got there. Brooke and Stacy was with us through the whole process.
Original review: Oct. 14, 2017
I just want to say how pleased we were. Jeff, Doug & Gabby were amazing and did their best to help any way possible and as fast as possible. My family and I flooded in Louisiana 2016 so after being forced into a camper for almost 10 months we decided to move out of state. Pacific Union was able to accommodate us with this transaction between states not only with paperwork but with lending officers in house with a TX license. They worked with us on getting this done quickly even when a few technicalities occurred. I would not only use them again but would recommend them to anyone buying a home for the first time or the 5th!! Thank you so much for helping my family with a fresh new start - we are forever grateful.
Original review: Oct. 14, 2017
As a first time home buyer I was very nervous about the whole process. But Jessica ** & Valerie ** were & are wonderful. They are very friendly and personable. I didn't feel like they were just trying to make a deal, I felt like they actually cared and were genuinely concerned about what type of loans best suited me. They took time to talk with me on the phone; as well as; through email. And they were always right in it, responding right away. I'm very thankful that I had Jessica ** and Valerie ** to work with. I will definitely recommend family & friends to use them.
Original review: Oct. 12, 2017
Valerie ** and Jessica ** were awesome to work with. This is my 4th house purchase and my last and I have never had the great experience that I had working with these two. Valerie ** let nothing stand in her way to get me approved. Every time I was ready to give up she talked me through it and kept me Moving forward. Valerie kept me up to date on every step. She walked me through every process and not only was she professional she was personal. I wish I was working with Valerie the first 3 times I bought. I have nothing but good to say about Valerie **, Jessica **, and Pacific Union. I will recommend to others.
Original review: Oct. 6, 2017
When I needed partners to close the deal on my home mortgage fast, Jessica ** and Valerie ** were the absolute best! They were helpful when at a stressful time when others had months to get the job done and couldn't, they swooped in and made it happen! They are an eternal part of my extended family and I'm forever grateful for them! They are awesomesauce!