Pacific Union Financial
ConsumerAffairs Unaccredited Brand
Pacific Union Financial is a new kind of mortgage company. One that puts you first. They want to take the headache out of securing a loan and put the fun back into purchasing a home.
Regardless of your financial state, Pacific Union is focused on finding the loan to meet your needs so you can focus on finding your next home.
Pacific Union loves what they do, and are excited to be part of your home purchasing journey.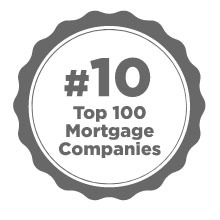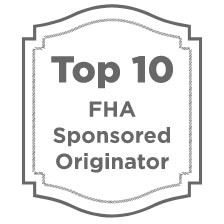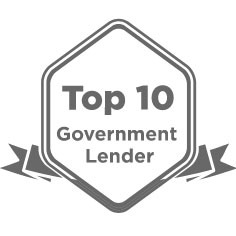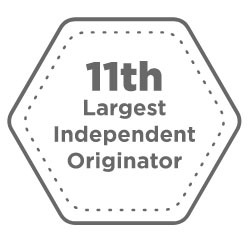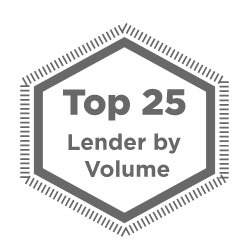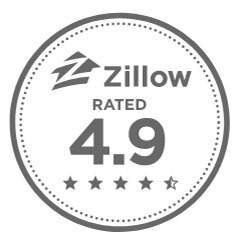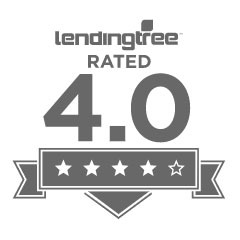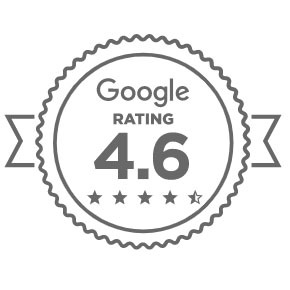 View More
View More
142 Pacific Union Financial Consumer Reviews and Complaints
A link has directed you to this review. Its location on this page may change next time you visit.
Page 1 Reviews 1 - 30
Kimberly of Atwater, OH Verified Reviewer
Original review: Nov. 30, 2018
We just bought a new home and our mortgage was sold to Pacific Union Financial. They were hard to get ahold of for information and before our first payment to them, was due they sold our mortgage to another com without any notification to us!!! The day we paid our first payment it was returned to our bank and we got notified of the returned payment by our bank prompting us to call them only to find out they sold it!
Be the first one to find this review helpful
P of Hope Mills, NC Verified Reviewer
Original review: Nov. 16, 2018
We have had a loan with this company for years, paid on time!!! We suffered some damage during the recent hurricane and received a settlement check. I was told by Kathy ** that we needed to endorse the settlement check from OUR insurance company, send it in, they would endorse it and send it right back since we are in a disaster declared area. Our roof is damaged and in desperate need of repair, only to find out they LIED. Will NOT release the settlement so that we may repair the roof.
They are liars and they are cheats. Claims that after the work is done, they will release the check. Idiots!!! That's what the insurance is for... I will continue to contact them, my attorney, the Attorney General and any other compliance agency until they release the funds, or the house collapses, then they'll really have a problem. Accused us of 'possibly skipping out with the money'. Again, they are complete liars! We just want the house repaired, no one is skipping out with any money. LIARS, LIARS, LIARS. Illegally holding insurance payment as ransom. Oh, and also they are NOW claiming that the loan is delinquent. Liars!
View more
2 people found this review helpful
Thank you, you have successfully subscribed to our newsletter!
Enjoy reading our tips and recommendations.
We value your privacy. Unsubscribe easily.
Are you this business?

Learn more about ConsumerAffairs for Brands

Stephanie of Elkton, MD Verified Reviewer
Original review: Oct. 22, 2018
This is the worst financial institution I have ever dealt with. We refinanced last year to go from a FHA to VA to eliminate the PMI. I have never had to contact the customer service before today and I have never been treated so rude by a customer service representative. I typically make my online payment on the 15th of every month, this month was no different.
After week I noticed the payment had not been deducted from my checking account. When I got a representative on the phone, Keisha, was rude from the word go. I asked her if there was a problem and she proceeded to berate me and tell me that my payment was returned for insufficient funds. Now, if that has been the case fine, but it was not. She rudely insisted I did not have the money and I explained to her that she mistaken. If the payment has been returned by my bank I would have been notified right away via email and call and I was not. She also insisted that they attempted to call my husband multiple times, another lie. Also, the payment I made was still be reflected on the automated system. Keisha could not tell me why this was so. I had Wells Fargo Mortgage for years with ZERO problems and would gladly go back to paying the $146 in PMI to avoid this dealing this company.
View more
5 people found this review helpful
Carol of Minneapolis, MN Verified Reviewer
Original review: Oct. 20, 2018
The worst mortgage company l have had the misfortune to deal with. The agents are rude, unhelpful and unprofessional. A loan shark company will give you better service than PUF. I really wonder how they got their license and still manage to keep it!! I think the best home owners can do is to bring these unfair and unprofessional practices to light by writing to DA's offices and senators as I am sure there is something illegal about this mortgage financial organisation.
5 people found this review helpful
Delphine of Altoona, PA Verified Reviewer
Original review: Oct. 19, 2018
My original VA Loan mortgage loan was purchased through City Worth Mortgage. Once closed, City Worth immediately sold my mortgage loan to Pacific Union Financial. I had no idea who this Pacific Union was, I didn't choose them and had no idea my mortgage loan was sold. To say the least, this company is a disgraceful company. They never paid my homeowner's insurance and attempted to purchase the insurance for me and charge me for it. I had to have a 3 way phone call with my homeowner's insurance and Pacific Finanacial. My homeowner's then had to submit a letter stating I have had their services since before my original loan had closed. Then I get a will from my city stating I owed property taxes. I forwarded the bill to Pacific Union. I just received a letter from Pacific stating my escrow was increasing $42 per month. This is a poor managed company. They do not care about the consumer, it's more of a loan shark company. Beware.
5 people found this review helpful
How do I know I can trust these reviews about Pacific Union Financial?
1,314,338 reviews on ConsumerAffairs are verified.
We require contact information to ensure our reviewers are real.
We use intelligent software that helps us maintain the integrity of reviews.
Our moderators read all reviews to verify quality and helpfulness.
For more information about reviews on ConsumerAffairs.com please visit our FAQ.
Jerelyn of Culpeper, VA Verified Reviewer
Original review: Oct. 18, 2018
I'm beyond livid. I received a called from a very unprofessional young lady today accusing me of not sending my mortgage payment in 1st. Untrue. I get home from work to provide account information speaking with Derrick who's rude now and would not allow me to speak with a supervisor. I have tracking numbers and still called a liar. I don't an resolutions other than to be called a liar and I've never made my payment late.
3 people found this review helpful
Maira of Sayreville, NJ Verified Reviewer
Original review: Oct. 8, 2018
I've had a mortgage with this company for years and have never had to call, today I ended up having to call and couldn't believe how unhelpful and rude this company is. Will definitely be taking my mortgage elsewhere very soon! I worked in lending for 10 years and never treated anyone the way they do.
8 people found this review helpful

C. of Gaithersburg, MD Verified Reviewer
Original review: Oct. 4, 2018
I secured an FHA loan through Pacific Union Financial about 5 months ago. I always pay ahead, never missed a payment. Today received a letter in the mail stating that they had sold my mortgage to LoanCare a shady smaller company. I called Pacific Union and they didn't care to explain, just said it was a normal business transaction. I am livid, now I have to deal with this other company until I can refinance in a year.
3 people found this review helpful
Missy of Houston, TX Verified Reviewer
Original review: Sept. 25, 2018
This is a HORRIBLE, HORRIBLE mortgage company! In fact, I don't believe they really are a mortgage company, they just collect money on mortgage loans. If you're ever experiencing financial hardship, they WILL NOT WORK WITH YOU! No compassion for the homeowner whatsoever! REFINANCE with another lender if you can! RUN! I DO NOT RECOMMEND THEM!!!
4 people found this review helpful
Missy of Houston, TX Verified Reviewer
Original review: Sept. 25, 2018
This is a HORRIBLE, HORRIBLE mortgage company. In fact, I don't believe they are a mortgage company!! They just collect money on mortgage loans!!! If you are ever going through a financial hardship, THEY WILL NOT HELP YOU AT ALL.
4 people found this review helpful
Terry of Channelview, TX Verified Reviewer
Original review: Sept. 21, 2018
If you are a victim of Hurricane Florence and your mortgage company is Pacific Union please do not ask them for any help. Approximately one year ago after Hurricane Harvey I called Pacific Union to see if they could suspend my payments until I could fix a roof leak. They suspended my payments for three months but stated that at the end of the three months everything had to be paid in full. After the three month period and the loan was caught up I noticed an extra charge on the account entitled (Corporate Balance Fee). When I questioned them about the charge they stated that the charge was for inspectors to come to the property and make sure it was in a Hurricane zone!! SMH. The charge isn't a one time payment it's for the life of the loan... Horrible company to take advantage of people in their time of need...
Be the first one to find this review helpful
Robert of Lady Lake, FL Verified Reviewer
Original review: Sept. 13, 2018
Recently received a Check (and Escrow Statement) for Escrow Overage for a little over $3K. The Statement also indicated my new monthly payment would be almost $200 less starting with the next payment. I KNEW from the get-go this was going to be a problem, as the Escrow Statement indicated my property taxes were a little over $500 a year (WRONG) because the prior Property Tax Bill was showing my property taxes were based on the value of the LAND ONLY, and not the land AND the newly constructed home now on it. So instead of someone at PUF thinking 'outside of the box' and saying to themselves, "wait a minute, NO home valued over $200K these days pays just $500 in annual property taxes, perhaps WE in the Escrow Dept. should CALL the County Tax Assessor and inquire into this directly."
Oh, no, they just decided there's an OVERAGE in the account because property taxes are only $500 a year, and this Customer has a large Overage so we'll just send the Overage to him and drop his payment $200. Anyway, after speaking with the Tax Assessor's Office myself and confirming that my property taxes in Nov 2018 will in fact reflect the value of the land AND the home, I sent my new monthly payment AND a separate Check for $1100 back to PUF (to pay 2018's taxes) with a note of explanation, and I included in that note a statement that I would also send another TWO Checks in October 2018, one for the regular payment and again, a separate Check for an additional $1100 to cover NEXT years taxes so that it would not be necessary for PUF to do another Escrow evaluation and adjust the payment (again).
But, NO, someone called me yesterday (not even aware that only a few days ago I sent my new payment AND an additional payment for $1100 to cover this year's taxes - she put me on hold to check and then came back and confirmed what I said was correct, and then told me she would inform the Escrow Dept. about it). Now, here's the kicker, she told me the monthly payment would have to be adjusted (again -twice in one year now) upwards this time. Two questions here - 1st, WHY didn't this employee who called me know FIRST about the two payments I just sent BEFORE she called??? 2nd, Why, I asked her, would another escrow evaluation occur when I returned back to them enough of the overage escrow not only to pay THIS YEARS taxes, but next year's taxes as well with the additional payment I was planning to send in October?
She could not answer except to say the escrow would be evaluated again NEXT year and any overage refunded. I told her, "if you're going to increase the payment NOW for next year, I will NOT send the additional $1100 in October - there is no need for me to do that." She continued to regress back to her previous statement about refunding any overages accruing next year. In other words, my explanation to her was simply going in one ear and out the other. Anyway, I have had the unfortunate displeasure of speaking to SEVERAL PUF Employees during my 1 1/2 years of being a very disappointed customer of theirs, and this is my assessment of that Company based on these communications (other than their competence): All my telephone communications were basically one-sided conversations.
Figuratively speaking, here's how the conversations I've had with them went: "Hello, I am calling from PUF - first thing I want to tell you is, "You shut up and listen - I'll do all the talking and you'll do all the listening. THIS IS WHAT PUF is GOING TO DO, AND YOU'RE GOING TO DO IT. I DON'T WANT TO DISCUSS THIS WITH YOU, and I don't want to hear anything you have to say other than, 'Okay boss'. I'll do exactly what you tell me!" End of conversation. PUF has a responsibility to do certain fact checking, instead, they seem to blame the customer and put ALL of that responsibility on the customer. THEY are supposed to be the experts here (that's why they're in this business, isn't it)? And are supposed to know MORE about these things than we know - it would more THEIR duty than ours to fact-check property taxes since THEY are the ones who insisted on having an escrow as part of the loan!!!
If customers were paying their property taxes directly, I would then agree the responsibility for knowing the correct amount of taxes due (and payment of those taxes) would be 100% the responsibility of the Customer. With the amount of money they collect in interest from their customers, you would think they would be a little smarter about the way they deal with their customers, but it doesn't seem to matter to them. As so often is the case, this is a problem that almost always can be traced to the TOP. If the mindset trickling down the ladder is that, "it's ALL on the customer, and, oh, by the way, don't listen to anything they have to say either," then these complaints will continue, and rightly so.
View more
2 people found this review helpful
John of Martinsville, IN Verified Reviewer
Original review: Aug. 4, 2018
This company is very dishonest and never follows through with anything they will tell you they are going to do. Their employees tell you what you want to hear without doing anything about the problem.
7 people found this review helpful
Terry of Channelview, TX Verified Reviewer
Original review: July 30, 2018
Last year shortly after Hurricane Harvey I asked Pacific Union for assistance due to the fact that I wouldn't be able to make my payments on time because of damage to my home. I was put on a forbearance program and told my payments would be delayed for three months. After the 3 month period I paid my mortgage back in full and I was charged a late fee in the process. (SMH)
I'm also being charged a monthly ((Corporate Advance Fee)) to the tune of $16.50 per month because inspectors had to come and view the area for damage. At least that's what I was told... Every representative that I spoke with gives me a different story to what a Corporate Advance Fee really is... To this day I still don't know...
View more
4 people found this review helpful

Ike of Ventnor City, NJ Verified Reviewer
Original review: July 6, 2018
I was told by my agent at Pacific Financial that I had to pay the PMI (private mortgage insurance) for only 1 year on my conventional loan because my home value was assessed 30% above what I got the loan for. A year has passed and now they are saying I need to pay $450 for a new home appraisal, and also it is non-refundable and there is NO guarantee that they will remove the PMI even if the home's value is assessed even higher than before. Outright lies, agent says, "I'm sorry but there is nothing we can do." We went over this multiple times before we closed, otherwise I would have put down more of a down payment. Spoke to multiple people at Pacific Financial (supervisors/managers) and they will not help or provide accurate information. DO NOT USE THIS LENDER. BEWARE!!! SCAM ARTISTS!
5 people found this review helpful
Tod of Azle, TX Verified Reviewer
Original review: July 3, 2018
I pay my mortgage online but this last month apparently I didn't do something right and my payment didn't get applied, my fault. After the 30 day mark we receive a letter stating no payment, immediately get on the phone to make payment. Rep acknowledges that he can see that we went online and that the payment didn't register. Says they'll waive the late fee and tells us that they tried to reach us at least 20 times. The number they called was a backup number at my wife business that she works part time. They didn't identify themselves, didn't leave a message or phone number, so no way to know if they even called. So I write an email to complain and ask them to change the phone number to my personal number. They write back that according to their records my personal number is already listed as the primary and my wife's office is only a backup number, yet I have no record of them trying to call me.
Next mortgage arrives and we have a late payment added on and my credit score has dropped 150 points. Called and emailed to complain, only to be told the same, that we are just SOL. Never been late on a mortgage payment in 25 years. Had a credit score above 775, wife's above 800. Now I have a stain on my credit for 7 years. Was it my fault that my payment didn't get applied in time? Yes. Technically they got me, and personally they lost me, for ruining my credit because of one incident and then lying to me about trying to reach us and the late charge. As soon as we can, we're moving our mortgage. I figure if I can move in the next 6-12 months, they'll lose approx. 200,000 in lost interest. Some people are dumber than mud and some come companies are poorly managed. Pacific Union is it.
View more
5 people found this review helpful
Teresa of Cincinnati, OH Verified Reviewer
Original review: June 29, 2018
Terrible terrible company! Wish I never had heard of them let alone dealt with them. After chapter 13 disregard, nothing but lies and wrong information given, from saying I had to reaffirm my loan to them not reporting my payments after discharge. Why did I have to them to report them, believe you me they'll call if I don't pay. Now they won't report until August so 5 months after the fact no credit given. I can't wait to refinance, should have filed a 7 instead of 13 to just get rid of them. Beware. Never do business with a white collar crook!
4 people found this review helpful
Diana of Morneo Valley, CA Verified Reviewer
Original review: June 14, 2018
I started my refinance over 2 months ago and the processor has the WORST customer service/communication skills! I DON'T get an answer from them when I ask a question, and when I do get a response it is rude and short. They don't explain ANYTHING on what is needed to close the loan. I had to find out that Title couldn't get a Payoff Demand 2 months into this deal and I could have taken care of that payoff demand at the time of starting the process. They DON'T know what they are doing and I will NEVER do business with them again. Worst service ever!
7 people found this review helpful

AMY of Luling, LA Verified Reviewer
Original review: June 9, 2018
Don't waste your time with this company! I recently called Pacific Union Financial to ask, how much of my loan I would have to pay off to have the private mortgage insurance removed from my loan. I was told they would not remove it, no matter how much I paid off. They said, the private mortgage insurance would remain for the life of the loan. After adding the figure up, I'm paying an extra $142.46 a month for the next 30 years. That's a total of $51,285.60. What a scam!
Pacific Union Financial response
Thank you for your message and for letting us know that you've had a negative experience with our company. Pacific Union Financial, LLC strives to provide excellent customer service and we regret that this was not your experience. We take your concerns seriously. We are investigating your situation further and will provide a more detailed response directly to you.
5 people found this review helpful

Timothy of Venice, FL Verified Reviewer
Original review: May 24, 2018
Lying crooks who will say anything on the phone. Sold my mortgage to another company. PUF said all tax documents I sent to them were set and that I did not owe more tax. They lied to me. Now I am 1844.00 in back taxes to the new lender. Horrible company.
Pacific Union Financial response
Thank you for your message and for letting us know that you've had a negative experience with our company. Pacific Union Financial, LLC strives to provide excellent customer service and we regret that this was not your experience. We take your concerns seriously. We are investigating your situation further and will provide a more detailed response directly to you.
3 people found this review helpful
Donita of Chouteau, OK Verified Reviewer
Original review: April 6, 2018
Refinance - This is the most unprofessional business I have ever worked with. I was working with Chase and these people said they could beat Chase's rate so went with them. I am 3 months into this deal. Had my house appraised and still haven't progressed forward. In the beginning they're so helpful and motivated and then you try to get ahold of them and can't. They lose documents and the lie. I'm telling you from experience run from this company. They will string you along. There are too many companies out there to choose from. Not sure this company really exist. Worst worst company ever.
7 people found this review helpful
Milan of Bloomingdale, IL Verified Reviewer
Original review: April 4, 2018
I have started my loan process in Chicago branch and I have amazing support and communication with processing lender. In the middle of that process they decide to close complete branch without ever giving us a notice about that and contact information who is taking over my case. After that everything is downhill. Me and my realtor were unable to get in contact with anyone there for 2 week. We were in dark, finally we realized that they closed branch and get hold of people who took over my case but agony doesn't stop here. Papers that we already collected are now missing and we need to do complete or some process all over again.
I need to push closing date 3 times now and today is last day before closing date and I still do not have any update on where my application is at or do I have clear to close signal. To make thing worse, we can't get hold of **, Nadine (who is processing my loan) like at either through email or phone. She went silence and ignoring any way of communication. And at this point this is really RIDICULOUS and unacceptable. And I forgot to mention I started this process month and half ago and still do not have clear to close. They can't even get hold of her internally, I have reach out to another branch but she is not responding either. I would strongly recommend to avoid any business with them, you will save yourself so much headache.
View more
2 people found this review helpful
Rebecca of Warrington, PA Verified Reviewer
Original review: April 3, 2018
PUF has been the worst experience of my life. They paid my taxes twice which put my escrow account in the negative. They then tacked on $499 to my mortgage payment. I got the uncashed checks from my tax collector and forwarded them to PUF, who blamed their 3rd Party CoreLogic, who disburses payments to tax collectors. It took CoreLogic a month to return my money to PUF. The checks were dated in December and I just got the money returned to my escrow account on April 2. I can't wait to see how many inflated mortgage payments I have to make before they do an escrow analysis on my account. They didn't and still don't care that I can't feed my family because THEY made a mistake, paid my taxes 2x, and tacked $500 to my mortgage!
Beware people... They will hand over your escrow money to whoever they want and YOU will have to fight to get it back! From the end of November until today I have called PUF 46 times emailed them 27 times and all I got was "your account status has been elevated to upper management". Funny, after all my calls, I think I spoke to everyone in upper management and they have done nothing for me either. I have every phone call documented and every email saved and I recently obtained an attorney. They took money out of my escrow, paid money out that wasn't due and then jacked up my mortgage payment for their profit.
View more
6 people found this review helpful
Sherri of Lincoln, NE Verified Reviewer
Original review: March 28, 2018
I am a new homeowner with a co-buyer on the mortgage on July 31, 2017. The loan has been sold by Open Mortgage to CBC Mortgage Agency to now my servicer Pacific Union Financial, LLC. My co-owner has filed chapter 7 in November 2017. I have spoken to cust. service since the bankruptcy was filed in November 2017. in making sure to send me statements, but when I noticed I had not received my November 2017 mortgage stmt and none thereafter, this includes December, January, February and March 2018 stmts. I called Pacific Union Financial every month pleading with them to send the financial information. I have advised them I'm not included on the bankruptcy, and intend to continue residing in the home. PUF advised me they will not be sending me any account information. I expressed my concerns due to the information was crucial for me to keep track of this loan.
I have been cut off of all access to the mortgage information including them blocking my online account access. I realize that they were unable to send statements because of the co-buyers circumstance, and they advised me that as soon as the case was closed I would be able to receive my statements again. The case finalized and closed in February 2018. I called PUF every month worried about the statements again due to feeling I'm not able to keep up with the mortgage information on what is being used for Escrow, Interest, and Insurance. I was advised in January, and February 2018 that I will never receive anything on this acct. ever again. I then asked why I wasn't able to access my online account. I was advised I would never be able to have access to my information on the acct. and my account access was stopped. I tried to access it and for sure I don't have any access.
I spoke again to customer service in February 2018, and stated I really was uncomfortable with not being able to see the status or balances of where my payments are posted, and balances of my escrow account. The customer service representative became rude and then stated there was nothing they could do. I contacted the attorney for my co-buyer who stated they would send a letter to PUF. On February 28, 2018 asking them to please send mortgage information to the owner of the home (myself).
The attorney sent this letter to CEO Evan Stone, and Chief Legal Officer, Ron **, advising of my concerns and the fair financial document laws. He advised PUF I am not part of my co-owners bankruptcy and will still be fully responsible for the home and reside in the home. March has come and gone and still no response from the PUF and no mortgage stmts. I also noticed my credit report has not been updated since 12/01/2017. If you are wanting to do business with Pacific Union Financial you better do more research. I was sold to them so really didn't know who they were or how they operated.
View more
4 people found this review helpful
Paul of Horsham, PA Verified Reviewer
Original review: March 15, 2018
I have made all my mortgage payments on time. Got a little behind in December because of the Holidays which is my fault and sent in my payment later in the month. I knew I was late and was willing to pay the late fee. I mailed my payment Dec. 26 but they didn't cash/clear the check until 1/4 which made my payment 30 days late and they didn't hesitate to contact the credit bureau and post my late payment. My payment would have been on cashed on time if it wasn't for the holiday weekend and the post office being closed for New Year's.
I contact customer service just to get the runaround and then finally put a dispute in and I was told I would be contacted and notified of the outcome. NEVER HAPPEN. Over a month later a service rep tells me that the report was correct and that it would not be removed. I said can I explain my situation to anyone and she said NO! DO NOT USE PUF. Shop around with other mortgage companies you will be happy you did so. This is the only issue I have ever had with a payment and now it is on my Credit report for a minimum of 3 years and can't refinance because of the late payment. A little understanding and help would have been greatly appreciated.
View more
7 people found this review helpful
Ashley of Richmond, VA Verified Reviewer
Original review: March 6, 2018
On March 6, 2018, I contacted Pacific Union Financial to make my monthly mortgage payment through their automated phone payment processing system as I do every month. During this call I learned that they made a change to their processing fees and effective March 1, PUF would start assessing a $10 processing fee for an automated phone payment. I was very taken back by the news, since initially there was a $0 charge. What made me even more upset, was that I was never made aware of this change prior to calling in to make my payment. Therefore, I asked to speak to a representative to express my dissatisfaction and in hopes of obtaining a one-time courtesy fee waiver for the inconvenience.
The representative that took my call lacked any empathy for the situation. First he tried to debate with me that I always paid a processing fee until he realized that I did not reside in a state that normally had this fee. He did not apologize for his mistake. Secondly, he stated that I was notified of the change in writing and when I asked when, he placed me on hold to only come back to the line and stated he could not locate any notification and would have to ask a supervisor to review the notifications sent out to me.
He also states that the automated payment system provided this information during the month of February. However, this information was not on the automated system when I called in February. When I asked him, do you see how it would be wrong to ask someone to pay a processing fee for a service that was normally not assessed a fee and not making the consumer aware of the fee prior, he proceeded in intentionally placing the blame on me. He stated that if I made my payment by the first of the month, when the payment was due and I would still have the option of going online for a free payment. Since you are not assessed a fee when making a payment online prior to the 5th of the month.
However, by the time I called the automated system on the 6th we were already past that date. I stated to the representative that I have until the 15th to make a payment and would have called prior if I were aware of the change. Well according to the representative you can make a payment by the 15th of the month but this is just a "courtesy" provided by the company. So my question is if you are extending a courtesy to your customer, why are you in turn penalizing the customer with a processing fee for choosing to make a payment for a service past the 5th of the month.
When the representative was unwilling to assist with my concern, I asked to speak with a supervisor. I explained to the supervisor (ID **) my situation. She continues to apologize for the inconvenience and states that the company is unable to provide a fee waiver despite recognizing the fact that I was never notified. I went on to ask if this was a matter of the company not being able to waive the fee or were they not willing to waive the fee. She responds that the company had a meeting prior to the fee change and decided that they would not waive the fee for anyone. Therefore, in turn this is an issue of unwillingness at the expense of the customer.
This is horrible customer service, your company values the assessment of fees over that of your customer. Granted it's just $5 or $10. However, $5 turns to $60 and $10 turns to $120. But this was not my initial issue. My issue was that I was never notified of the change prior and as a courtesy to your customer in providing excellent customer service and this should have been an easy fix. But your company chose to save $5 or $10 over providing customer satisfaction.
View more
6 people found this review helpful
Crystal of Newberg, OR Verified Reviewer
Original review: March 5, 2018
In Aug of 2017 my insurance renewal was due. PUF sent the wrong payment amount from my escrow account to the wrong provider. Mind you, we have had the same insurance provider since we opened our account with PUF. Once the error was realized (my insurance called me asking where my payment was) I three way called with PUF and they assured me that they would send the correct payment amount to the correct provider AND cancel the first check they sent. Now fast forward to January when an escrow analysis is completed and I get a mortgage bill almost $250 more than normal. I immediately knew PUF did not complete the cancellation of the first payment and now my escrow account is showing negative.
To make a long story short, I made 8 phone calls, spoke to 6 CSR's, 2 different departments, 2 different insurance companies and 1 manager over a 2 month period to get this issue resolve. I overpaid on my account 2 months in a row (which I am told would go to the principal). Although the issue has now been resolved, I do not trust PUF at all. We now plan to refinance this summer just so we can work with a different company. I will tell everyone I know about their horrible service and will go out of my way to report negatively on any site possible.
View more
6 people found this review helpful
Timothy of East Wenatchee, WA Verified Reviewer
Original review: Feb. 27, 2018
I came into financial trouble three year ago and missed three mortgage payments. I began the process of a loan modification. I submitted the required paperwork TWICE and was told both time that an item or page was missing. When on the phone with their Customer Service, I was yelled at, humiliated, and scolded. I felt like a miscreant. Finally, when I couldn't take it anymore, I called a law firm specializing in mortgages, The Ark Law Group in Bellevue. They put me on a sliding fee schedule so it was somewhat affordable.
When next speaking to a rep from PUF, I informed them that I had procured legal representation. The agent went through the roof. "You spent money on a lawyer instead of paying your mortgage?" He bellowed. I explained that the misery they had put me through for two years was all I could take and now someone else was going to do the talking for me.
After a few months, the loan mod went through. I was given a month of grace and then began making payments again. I started receiving monthly statements that included the mortgage payment agreed upon and another $500 in fees so it ended up being the original mortgage payment, not the modified payment. They won't take my ex-wife's name off the contract even though I submitted a Quit Claim Deed which they accepted. They stated since she was on the original contract, her name had to stay. This is the worst experience ever regarding any financial institution. Not only are they incompetent, I believe they are dishonest. Why treat people like that?
View more
4 people found this review helpful
Rachel of Simpsonville, SC Verified Reviewer
Original review: Feb. 25, 2018
First of all I have to say this company is truly incompetent. They sent my personal information out to a random person and sent me someone else's. When I called to notify them they seemed unconcerned and told me to shred the papers I had received. No apologies. When I tried to refinance in November the lady said she would call me back, when a week had passed I called her and was informed that she had been sick and there was a list she was going through and she would call when it was my turn. Needless to say, my credit was run and I didn't receive a callback. At the end of December a gentleman called and apologized for the inconvenience, said she no longer worked there and he would take care of everything. Ran my credit again, got all my information again and then I am informed they can't do my refinance. If the company has certain regulations the loan officer should know before wasting people's time repeatedly.
3 people found this review helpful
Veldina of Plainfield, NJ Verified Reviewer
Original review: Feb. 22, 2018
BEWARE of Pacific Union Financial. I want everyone to know how disappointed I am with Pacific Union Financial. I am a new homeowner. My husband and I closed on our new home on 1/5/18. I was sent a billing statement from PUF dated 1/15/18 informing me that the first mortgage payment would be March 1, 2018. I called when I received the billing statement as my husband and I thought we had to pay on February 1st. We were assured by the customer service rep that our call was recorded and that my first payment date would be March 1, 2018. On February 22nd I logged into my account to set up automatic payment for my 1st payment that should have been for March 1st, and my account had been updated as of 2/21/18 with an updated missed payment date of 2/1/2018.
I then immediately called PUF to enquire why I was not notified of the change. I also informed them that I was assured that my 1st payment would be due on 3/1/18. I was then told that although it was not my error I would have to come up with the funds for February and for March or I would be reported to the credit bureau. I spoke to an escalation representative who informed me that a manager would call me to discuss how I can make payments for March and that I would definitely have to pay the February payment by 2/28 or be reported. This was unacceptable to me as I informed the Rep that I am not a rich person. I have a family of four, bills and, my husband and I have budgeted to be sure to have the mortgage for March and maintain all of our bills.
All I wanted was for them to add an additional month to our 30 year plan since it was their fault. But they prefer to have families struggle than to accept their error. This is horrible business as they do not care about the person that has to pay the mortgage. They only care about their company. Do not use this mortgage company as they do not care about the customer. BEWARE!
View more
3 people found this review helpful
Pacific Union Financial expert review by Michele Lerner
This company provides home loans and refinancing services for people with credit situations ranging from best to bruised. The wide variety of loan products includes FHA, USDA, and VA as well as Conventional, Jumbo and proprietary loan programs. Pacific Union operates more than 40 branches across the United States in addition to its four fulfillment centers in Texas, California, Virginia and North Carolina.
Online application: The online application makes it easy to apply to refinance a loan or take out a new mortgage. You can fill it out with the total requested loan amount and your desired down payment, and a representative will contact you to discuss options.

Helpful online calculators: Online calculators help you figure out how mortgage costs break down, whether you can afford to rent or buy, how much to expect in closing costs, how much you should save for a down payment and more.

Online payments: You can use the simple Customer CareNet portal on the website to make your monthly payments, see updated loan information and contact customer service.

Clear servicing fees: There is a service fee schedule on the company website so consumers will be aware of fees associated with a mortgage or refinance loan.

Social media presence: Stay connected through several social media channels including Facebook, Instagram, LinkedIn, Google+ and more.

Convenient locations: To find the location nearest you, simply visit the website and click "Find a Branch."

Best for: people looking to secure a home loan or refinance their home.
Pacific Union Financial Company Information
Company Name:

Pacific Union Financial

Company Type:

Private

Year Founded:

2004

City:

Irving

State/Province:

TX

Country:

United States

Phone:

(844) 326-3664

Website:

www.pacificunionfinancial.com