This company is not yet accredited. See reviews below to learn more or submit your own review.
Pacific Union Financial is a new kind of mortgage company. One that puts you first. They want to take the headache out of securing a loan and put the fun back into purchasing a home.
Regardless of your financial state, Pacific Union is focused on finding the loan to meet your needs so you can focus on finding your next home.
Pacific Union loves what they do, and are excited to be part of your home purchasing journey.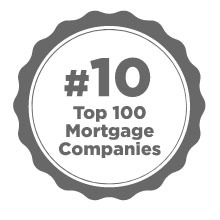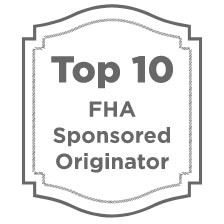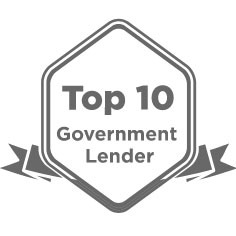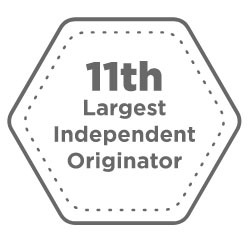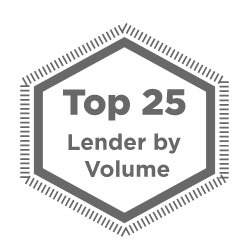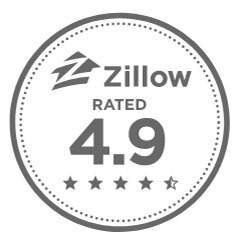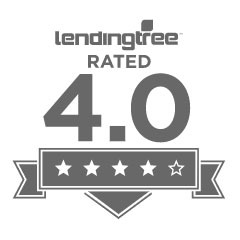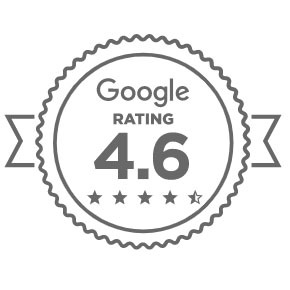 View More
View More
Thank you, you have successfully subscribed to our newsletter! Enjoy reading our tips and recommendations.
Are you this business?
Pacific Union Financial Reviews
A link has directed you to this review. Its location on this page may change next time you visit.
Page 1 Reviews 0 - 10
Chris of Milton, FL Verified Reviewer
Original review: Feb. 8, 2019
I received the yearly Escrow Analysis in which showed a deficit and there would be a escrow payment increase if I did not make a lump sum payment difference. I called and made the payment increase and was advised that the payment would be updated on week of 1/14. I called back week of 1/21 since the payment did not come out of my account. I was advised they see the notes but the person did not actually process the transaction. They would collect the money and send request to update the payment. I now see where the funds were cleared on week of 1/28. Fast forward to week of 2/4. My automatic payment cleared with the higher non-lump sum payment. I called to Mr. Cooper since they technically my servicer as of 2/1. They don't even see that I made the lump sum payment and are requesting proof that I made it. This is completely horrible service by Pacific Union. They shouldn't even get 1 Star.
4 people found this review helpful
Trev of Port Orchard, WA Verified Reviewer
Original review: Jan. 30, 2019
I don't even know where to begin with Pacific Union. Every other company I have ever used were flexible about how I made the payments, just as long as the payments were made. As an Active Duty Service-member, I get paid twice a month. Pacific Union flat-out told me that wasn't an option. I made arrange with my bank to accommodate Pacific Union instead of Pacific Union accommodating the protectors of this country. In the years that Pacific Union serviced my mortgage, I had two financial hiccups that could have been resolved in less than five minutes if they would have bothered to call.
A hiccup Pacific Union caused because they didn't bother inform me my escrow payment increased. Every inquire was met with "I called you, but we don't leave messages." This last hiccup was the last straw, money was in the account, but when the payment rejected, not phone call, just a nasty letter stating that I have to make other arrangements for payment. Again, something that could have been fixed in less than five minutes. Their customer service reps refused to listen and got testy. Well I tried to stand up for myself. Pacific Union will not get any referrals from me or my Sailors and other real estate agents. I truly regret ever using this company.
Read full review
5 people found this review helpful
Thank you, you have successfully subscribed to our newsletter! Enjoy reading our tips and recommendations.
We value your privacy. Unsubscribe easily.
Guy of Saint Augustine, FL Verified Reviewer
Original review: Jan. 28, 2019
On Friday January 25th I received a letter from PUF that they were turning the servicing of my account to Nationstar Mortgage LLC d/b/a Mr. Cooper effective February 1, 2019. The letter further states that PUF must notify me 15 days in advance of this transfer. The letter is dated January 16, 2019 which is 13 business days prior to the February 1 transfer date. Which is in violation of whatever lay that they mention in the transfer letter. Mr. Cooper has paid fines in excess of $10 million dollars in the last 6 months for bad business practices.
18 people found this review helpful
Larry of Van Buren, AR Verified Reviewer
Original review: Jan. 27, 2019
Pacific Union I spoke with before my surgical experience about deferring payments. They state in every statement they send you that we could apply for this. I have had double knee Replacements and a shoulder replaced in one year and my wife had a right leg surgery. They said all we needed to do was supply all the paperwork from the doctors Bank and work statements for pay. Every single month for 6 months we have had to resend and they said that they never had the correct documents. 6 months straight all recorded all copies kept and documented. This all started February 2nd of 2018. Here it is almost 1 year later and they still deny all the paperwork they need we have every bit of these statements sent for every month.
Now as of January 31st, 2019 instead of honoring what they state on our statements every month of deferred payments based on injury they sold our loan to a zero rated Mortgage Company. We now might face losing our house. We are contacting our attorney. Filing legal action for deceptive practices. Do not use this company. This is not a real Mortgage Company and completely illegal. I have spoke with them time and time again on the phone and they say, "Go ahead and send in your payment. Everything is just fine. We just need a new bank statement every single month" and now they sold our mortgage to a zero rated Mortgage Company. We are contacting the Better Business Bureau, our congressman and senator. We will be filing suit against Pacific Union Mortgage for false advertising to its customers
Read full review
3 people found this review helpful
Vickie of Paradise, CA Verified Reviewer
Original review: Jan. 22, 2019
November 8, 2018 I lost my home in the Camp Fire in Northern, CA. After it was determined by the Insurance Co (CIG) that my home was a total loss, they requested I get a payoff letter from my mortgage company so they could send me a check to pay off the mortgage. I requested that letter from Pacific Union Financial and they sent it to me. It was dated November 27th with the payoff good until January 1, 2019 for the amount of $170,997.93. The Insurance company sent me the check made out to me and the mortgage company. I signed the check and overnighted it to the address I was given on December 18, 2018. Since that time, I continue to get calls stating I am behind on my payments and they have just last week mentioned to me that I am at risk of foreclosure on my home. They have acknowledge that they have the check sitting in some kind of escrow account.
I have sent them everything they have asked of me. Every time I get someone new to talk to they ask for something different. Not only have I had to deal with the trauma of losing everything I own and 62 years of life and memories, I am having to deal with these people. It is now the end of January and we are not any closer to having this issue resolved. This has caused my credit rating to drop 71 points because of them. I am already having anxiety attacks due to the stress of the fire and this is just making it much worse. Any help you can give me will be appreciated.
Read full review
7 people found this review helpful
How do I know I can trust these reviews about Pacific Union Financial?
2,345,888 reviews on ConsumerAffairs are verified.
We require contact information to ensure our reviewers are real.
We use intelligent software that helps us maintain the integrity of reviews.
Our moderators read all reviews to verify quality and helpfulness.
For more information about reviews on ConsumerAffairs.com please visit our FAQ.

Katiuska of North Arlington, NJ Verified Reviewer
Original review: Jan. 15, 2019
The worst mortgage company l have had the misfortune to deal with. The agents are rude, unhelpful and unprofessional. These people don't help. I wish they sell my loan to another bank. They block me to make automatic payment.
2 people found this review helpful
Kristin of Littlestown, PA Verified Reviewer
Original review: Jan. 12, 2019
My boyfriend has experienced some hardship and was trying to get a modification on his loan. The first attempt they lied to us and told us we had the modification yet would never send proof. Then come to find out nothing was settled and the house was still up for sheriff sale that week. He had to hurry and find a way to postpone it so he filed bankruptcy to do so. Then Pacific Union had him reapply to start the process over with Yasmin saying the employee dealing with his case before had screwed up and no longer worked in that department. So we restarted the process making sure they understood we have a 5 month old and it is imperative we get an answer ASAP due to the new sale being scheduled for Jan 18.
Fast forward to yesterday we get told a week away from the sale that we don't have the modification due to his bankruptcy filing (which we reminded them was filed due to their screw up) yet they say they can't speak to that. Now our home is up for sale this Friday and we have to attempt to make this move with a 5 month old in tow. After Yasmin drug us along saying she was so positive we would get the modification. DO NOT use this company. They are liars and scam artists and do not care at all about the homeowner.
Read full review
2 people found this review helpful

Joe of Meeker, CO Verified Reviewer
Original review: Jan. 9, 2019
Where to start? This lender is a complete joke. They outsource their loan payoff department to Pakistan and have no control or ability to communicate with them. It's like watching a circus trying to navigate between the clueless CSRs and the Pakistanis running their loan payoff department. Do yourself a favor and walk away. Pacific Union Financial LLC is the joke of the lending world. Clowns from the CEO to the janitor. If they had to exist in the real world in which we live in, they would be jobless and homeless. A very poor choice of a lender!
3 people found this review helpful

Shannon of Westfield, IN Verified Reviewer
Original review: Jan. 3, 2019
I have been calling every number I can find for 2 days. I have emailed customer service and explained that my mortgage was paid off and the system does not allow me to authenticate over the phone as a result. I cannot get any answers to my questions or speak to a live person. 3 of the 4 numbers I have found on their site and via Facebook are not in service. The main customer service line just goes in circles: "Please authenticate, too many errors are encountered - we will send you to a live operator, please choose from the menu, please authenticate..." And so on. Meanwhile I'm getting notices on my account when I log in that I owe a balance even though the loan was paid off and it says $0 balance. I haven't gotten any letters regarding a balance and I can't get any answers. I am going to be livid if something shows up on my credit that I have made every effort to take care of.
2 people found this review helpful
Samantha of Leola, PA Verified Reviewer
Original review: Dec. 31, 2018
Almost immediately after we closed on our house our mortgage was sold to Pacific Union. Then comes the first year of taxes. I received Spring taxes and called Pacific Union to ask them what address they wanted me to send my tax bill to since our account is escrowed. The lady gave me the number, stated I need to send the original bills, and I forwarded the tax bills to them.
Fast forward to October I get a letter from my local tax collections office stating my school and real estate taxes were never paid. I called Pacific Union and they requested I send the letters to them which I did. I call to follow up two weeks later and they tell me they never received the letter. We confirm that I sent it to the correct address. Thank God I made copies for myself because he then had me email the copies I had to a email address. I email them and then call to follow up again - it's now the beginning of December - taxes are due by the the 31st. The lady says they have received my email but can't pay the taxes until they receive a certification letter from my local tax office. She assures me they are in contact with them and expect the receive them on Dec 14th and then will submit payment and it will be posted 24-48 hrs later. They never contact my local tax office until Dec 21, to which my tax office, (I have the email for proof), emails the certification letter to them.
It is now December 31st. Pacific Union has STILL NOT PAID MY TAXES. I call and they say they haven't received the certification even though I tell them I have the email where it was sent. They can't give me any answers and say they plan on following up on JAN 7TH!!! They say there is no manager available to speak to. Now I am going to be sent to collections for unpaid taxes because they didn't pay it by the 31st. They are incredibly rude & continue to dodge responsibility for the problem. WHAT THEY ARE DOING IS ILLEGAL. IT IS A FEDERAL OFFENSE. They take my money for taxes - but do not pay my taxes. Now I'm being sent to collections. THIS COMPANY IS A SCAM - FRAUDS. I will be contacting my local reps & senators. If it is continued to not be paid in the following week I'm contacting a lawyer because this is a giant illegal scam. DO NOT GET THEM.
Read full review
4 people found this review helpful
Pacific Union Financial author review by Michele Lerner
This company provides home loans and refinancing services for people with credit situations ranging from best to bruised. The wide variety of loan products includes FHA, USDA, and VA as well as Conventional, Jumbo and proprietary loan programs. Pacific Union operates more than 40 branches across the United States in addition to its four fulfillment centers in Texas, California, Virginia and North Carolina.
Online application: The online application makes it easy to apply to refinance a loan or take out a new mortgage. You can fill it out with the total requested loan amount and your desired down payment, and a representative will contact you to discuss options.

Helpful online calculators: Online calculators help you figure out how mortgage costs break down, whether you can afford to rent or buy, how much to expect in closing costs, how much you should save for a down payment and more.

Online payments: You can use the simple Customer CareNet portal on the website to make your monthly payments, see updated loan information and contact customer service.

Clear servicing fees: There is a service fee schedule on the company website so consumers will be aware of fees associated with a mortgage or refinance loan.

Social media presence: Stay connected through several social media channels including Facebook, Instagram, LinkedIn, Google+ and more.

Convenient locations: To find the location nearest you, simply visit the website and click "Find a Branch."
Pacific Union Financial Company Information
Company Name:

Pacific Union Financial

Company Type:

Private

Year Founded:

2004

City:

Irving

State/Province:

TX

Country:

United States

Phone:

(844) 326-3664

Website:

www.pacificunionfinancial.com