Best Mutual Fund Companies
Mutual funds are a bundled investment product made up of other investment products, like stocks and bonds. Buying shares in a mutual fund instead of buying individual stocks and bonds allow investors to diversify their investment portfolio more easily.
Investors have a nearly endless number of options when investing in a mutual fund. Choosing the right mutual fund is about more than choosing which one will offer the best return; it's also about choosing a fund that maximizes their initial investment. Selecting funds with low costs and proper management gives investors the best chance at long-term success.

Compare Reviews for Top Mutual Fund Companies

TD Bank
Read 920 Reviews

TD Ameritrade is one of America's leading financial companies, and it is based in Omaha, Nebraska. Today, the company offers customers advice about stock trading, investing, retirement planning and more.

Vanguard
Read 204 Reviews

Vanguard is a client-owned investment firm with headquarters in Pennsylvania. It has been in business since 1975. Vanguard offers clients online brokerage services to expand their portfolios while saving for a long-term goal.

Ameriprise
Read 367 Reviews

Headquartered in Minneapolis, Ameriprise offers investment advice, wealth management, life insurance, annuities and retirement planning. It has been in business since 1894 and now manages more than $750 billion in assets.

Fidelity Investments
Read 568 Reviews

Established in 1946, Fidelity offers many investment products, including online U.S. and international trading. The company is headquartered in Boston and has over 190 branch offices across the country.

Charles Schwab & Co.
Read 255 Reviews

Charles Schwab has been in business since 1973. The company offers extensive financial and investing services, including online trading, managed investment and retirement accounts, banking and credit cards.

Edward Jones
Read 124 Reviews

Edward Jones Investments is a company that was founded in Des Peres, Missouri in 1922. The company offers financial advisers to help clients invest their money smartly.

T. Rowe Price
Read 28 Reviews

T. Rowe Price offers low-cost and no-load mutual funds as well as other financial and investment services. The company has options for both small and large investors. It has been in business since 1937.

Prudential Investment Management Services
Read 34 Reviews

Prudential sells life insurance and annuities and offers investment management accounts for retirement and income goals. The company has been in business for more than 140 years and operates in over 40 countries.

Merrill Edge Mutual Funds
Read 14 Reviews

Merrill Edge was formed in 2010 to merge brokerage services for Bank of America and Merrill Lynch clients. The company now offers many financial services and products, including mutual funds, and serves over 2 million customers.

American Century
Read 18 Reviews

American Century is a privately-held investment management company. It focuses solely on money management. The company was founded in 1958 and is headquartered in Kansas City, Missouri with other offices around the world.
Thank you, you have successfully subscribed to our newsletter!
We value your privacy. Unsubscribe easily.
Important questions about mutual funds
What are my investment goals?
Before making any investment, you should think about your investing goals. Consider why you want to make an investment, when you want to see a return on your investment and how much risk you can tolerate. These considerations will help you determine what kind of mutual fund investment is right for you.
Goals: The funds you choose will differ according to your financial goals, like subsidizing your retirement income with returns or building a profit to pay for college expenses. Read about different types of mutual funds or talk to a fiduciary (a financial advisor who is legally required to make recommendations that are in your best interest) about your goals before investing.
Return timeframe: Some mutual funds offer a return in a relatively short time, while others are designed to grow wealth slowly. Consider how long you'd like to leave your money in the fund before seeing a profit.
Risk tolerance: Different types of funds have different levels of risks. Your personal comfort with risk and the timeframe you have in mind for returns will impact your risk tolerance.
How do I buy shares in a mutual fund?
It is easy to buy shares in a mutual fund. Those new to investing have several options when they're ready to buy shares.
Self-managed brokerage account: Investors can set up a self-managed brokerage account online. Some companies only facilitate online stock, bond and mutual fund trading; these companies don't sell their own financial products or offer investment advice. Consumers pay a fee to the company to buy and sell stocks, bonds and shares. This option is good for those who want to purchase mutual funds from more than one fund manager or purchase other stocks and bonds separately.
Fund manager: Many companies that manage mutual funds allow investors to buy shares directly from them. Investors may save some money on transaction fees by buying shares directly; however, this option will not be convenient for those who want to buy shares from different fund managers.
Financial advisor: Investors who aren't comfortable making investments without the help of a professional can set up an account with a financial advisor who can then purchase mutual fund shares on their behalf. Some companies offer both self-managed brokerage accounts and financial advising services. Such a company might be a good choice for new investors who want to start out on their own and seek help as they invest more.
What are the ongoing costs of a mutual fund?
The cost should be one of your highest priorities when choosing a mutual fund because fees consume money you could otherwise add to your investment. Ongoing fees, usually charged annually, are called the expense ratio or the management expense ratio (MER). MER is calculated by adding three expenses together: the fund manager's fees, administrative costs and distribution fees called 12b-1. The overall expense ratio typically falls between 0.2 percent and two percent of the total investment. For example, if you invest $5,000 and the fund has a 1.5 percent MER, $75 will go directly to pay fees; if the fund returns a profit of less than 1.5 percent each year, you'll pay more in fees than you gain annually.
Management fee: Money that goes to the fund manager, who makes decisions about what investments the fund should buy or sell, is called the management fee. This fee is usually 0.5 to one percent of the total investment, meaning when you make an initial investment of $10,000, $50-$100 will be immediately diverted to pay the fee, reducing your initial investment and diminishing your returns.
Administrative costs: Fees that cover the cost of running the fund are classified as administrative fees. These include the cost of postage, office supplies, bookkeeping and other office expenses.
12b-1: The 12b-1 fee pays for distribution and services, including advertising and marketing the fund to other investors. Legally, investors can be charged one percent of their investment annually for 12b-1 fees. In most cases, you should avoid funds that charge this fee.
What are the transaction costs of a mutual fund?
Transaction costs, also called loads, are charged when you buy or sell any shares in the fund. These fees go to salespeople and brokers for the work of buying and selling shares to investors. Not all funds have transaction fees; funds without them are called no-load funds. There is no evidence that loaded funds provide better returns than no-load funds.
Front-end loads: Front-end load funds charge investors at the time they purchase shares in the mutual fund.
Back-end loads: Funds with a back-end load charge shareholders when they sell shares in the fund. In some cases, a back-end load is only charged if investors sell shares within a certain timeframe.
What are classes of mutual fund shares?
Some mutual funds offer different classes of shares. Regardless of which share class you buy, you'll be invested in the same things; however, different classes have a different fee structure. To minimize the overall cost, choose the share class based on your investment timeframe. The following is a typical breakdown of classes, but exact specifications vary between funds.
Class A: Class A shares often charge a lower 12b-1 fee than other classes but charge higher front-end load fees. This class might be best for someone making a long-term investment, because load fees are only charged once while 12b-1 fees are charged annually.
Class B: Shares with a back-end load fee and 12b-1 fees are often Class B shares. These are good for those making a long-term investment if the back-end load fee is removed after a certain period.
Class C: Class C shares have lower load fees than other shares and standard 12B-1 fees. Class C shares typically charge an annual fee of 1–2 percent, rather than a front-load or back-load fee. If you hold these funds for a long period of time, the overall fee can be significant, which is why these are better for short-term investors who may wish to sell their shares quickly.
Other: Some funds offer additional classes. Talk to a financial advisor with fiduciary duties and read the fund prospectus and any other investing materials before closely buying shares.
How are mutual funds managed?
Professional management can be both an advantage and a drawback of mutual funds. Mutual funds allow smaller investors to access professional management in ways that would likely be cost prohibitive outside the fund; however, some advisors debate whether professionals are any better at choosing investments than laypeople. Look at the fund's mandate and the management tenure to fully evaluate the benefits of the fund's management.
Mandate: To ensure a fund is being managed in a way that will likely fulfill your intentions in purchasing shares, read the fund's mandate. You don't want to buy a fund focused on a single industry when you want a diversified portfolio. Read the fund's mandate, and then look at its holdings to see if the managers are fulfilling that mandate in their investments.
Management tenure: Find out how long the fund's managers have been in place. This information should be in the fund's prospectus, but you can also ask any salesperson. Ideally, the manager will have been in place for several years with a successful track record.
Types of mutual funds
Equity funds
Equity funds are made up of stocks and can provide investors with capital growth, steady dividends or both, depending on which stocks the fund is invested in. Equity funds make up the largest group of mutual funds and encompass sub-types like growth funds (which invest in fast-growing industries and companies) and specialty funds (which only invest in a single sector or region).
Fixed-income funds
Also called income funds or bond funds, fixed-income funds consist of investment in both government bonds and private companies. They are designed to provide regular income to shareholders and typically offer a higher yield than CDs or money market funds. The variety of investments in income funds means they have varied levels of risk.
Money market funds
Money market funds consist of short-term debt instruments, like Treasury bills, and are one of the safest mutual fund options. They usually offer a larger return than most savings accounts, but a smaller return than many CDs.
Index funds
Index funds have the same general makeup as a market index, such as the S&P 500 or the Dow Jones Industrial Average (DJIA). There are many different indexes with different profiles, such as large-cap stock, small-cap stock, growth stock, value stock and international stock. These funds are also referred to as passively managed funds because they include the same investments as the market and are thus not actively managed. This provides protection from sudden downturns in the market, but it also means investors won't benefit from trends a professional manager might see.
Mutual fund investors
Smaller investors
Mutual funds make it possible to diversify a smaller investment.
Busy investors
Professionally-managed funds are a good option for busy investors who want professional help without the cost of a financial advisor.
New investors
New investors can buy mutual funds to get started with investing without hiring an advisor or trying to choose stocks on their own.
Conservative investors
Risk-averse investors can choose low-risk holdings, and the diversified nature of the investment provides additional protection.
Retirees
Retirees often use mutual funds to supplement their income.
Expert reviews for mutual fund companies

American Century Investments was established in 1958 with two funds and now offers dozens of equity and fixed-income mutual funds to individual investors and those investing through advisors.
Read More

Prudential was founded in 1875 to provide affordable life insurance policies to working class individuals in New Jersey. Today, the company offers a wide variety of financial products, including life insurance, annuities and mutual funds to consumers around the world.
Read More

Fisher Investments, headquartered in Camas, Washington, is a fee-only financial advising firm. It was founded in 1979 and now serves over 35,000 clients. The firm offers a variety of financial and investment services and can help investors find mutual funds that meet their goals.
Personalized recommendations: Fisher Investments prides itself on excellent customer service, and its advisors make personalized recommendations for clients. They can advise clients on whether mutual funds are a good choice for their investment goals.
Fiduciary advisors: The advisors at Fisher Investments serve as fiduciaries to their clients. This means the advisor is legally required to make only suggestions that are in the client's best interest, as opposed to suggestions that might be more profitable to the advisor.
Financial services: Fisher Investments offers a variety of financial services, including annuity evaluation, financial planning, portfolio management, institutional investing and 401(k) options for employers.
Fee-based advisors: Fisher Investments is a fee-based financial advising firm, which means it earns money based on the amount of clients' investments. Those who are looking for a financial advisor will likely save money with a fee-based firm.
Investor education: Fisher Investments offers a variety of free resources for investors wanting to learn more about the stock market. The company's Stock Market Outlook is a quarterly publication with market insights, and MarketMinder offers daily market commentary via email and a mobile app.
Best for: conservative investors and retirees.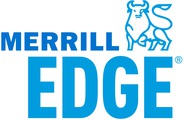 Bank of America bought Merrill Lynch in 2008, and Merrill Edge launched in 2010 to streamline services for existing Bank of America and Merrill Lynch brokerage customers. Merrill Edge offers a wide variety of financial services, including managing mutual funds. Both those with Merrill Edge accounts and those with accounts at other firms can purchase Merrill Edge mutual funds.
Read More

T. Rowe Price offers a wide variety of financial products, including mutual funds, to investors. Its mutual funds are all actively managed, and many have low fees. The company was founded in 1937 and is headquartered in Baltimore.
Read More
Compare Reviews for Top Mutual Fund Companies

Fisher Investments
Read Expert Review

Fisher Investments is a fee-based financial advising firm with fiduciary advisors who help investors buy mutual fund shares. It was founded in 1979 and is headquartered in Camas, Washington. It serves over 35,000 clients.

J.P. Morgan
Read Expert Review

J.P. Morgan offers many financial services and products including brokerage accounts, asset management, wealth management and more. It sells and manages mutual funds for J.P. Morgan account holders and outside investors.
Disclaimer
Information in this guide is general in nature and is intended for informational purposes only; it is not legal, health, investment or tax advice. ConsumerAffairs.com makes no representation as to the accuracy of the information provided and assumes no liability for any damages or loss arising from its use.
Thank you
Keep an eye on your inbox, the latest consumer news is on its way!