Find the Best Mortgage Lenders in San Antonio, TX

Top 15 San Antonio Mortgage Loan Companies

Accredited Partner

Quicken Loans
Read 5,308 Reviews

Conventional mortgages and FHA, VA and jumbo loans. Refinancing options available to lower payments, change terms or take cash out. Fast online application through RocketMortgage. 3% to 6% closing costs. 90-day locked rates.

Learn More

Call Now Toll Free

(844) 936-3123

Accredited Partner

First Internet Bank
Read 346 Reviews

Online full-service bank. Personal and business products. Fixed, ARM, jumbo, FHA, VA and home equity mortgages. No physical branches. Mobile banking through app. Free ATM card with most accounts.

Get a Quote

Call Now Toll Free

(855) 767-2424

Accredited Partner

AmeriSave Mortgage
Read 3,777 Reviews

Offers affordable mortgages and an easy online approval process. Custom quotes with no obligations, commitments or hidden fees. Provides conventional, jumbo, FHA, VA and USDA loans. No application or origination fees.

Learn More

Call Now Toll Free

(866) 815-0655

Accredited Partner

Rocket Mortgage
Read 216 Reviews

Online mortgage company. Provides multiple mortgage options and refinancing programs. Part of the Quicken Loans family. 24/7 online services. No in-person assistance. Connects you with home loan experts.

Learn More

Accredited Partner

Mr. Cooper
Read 9,611 Reviews

Provides new home loans and mortgage refinancing. Offers competitive interest rates. Award-winning mobile app. Online loan tracking. Guarantees closing date or the company makes your first mortgage payment. Rewards program.

Accredited Partner

North American Savings Bank
Read 90 Reviews

Offers mortgages, refinancing, emergency loans and more. Special services for veterans. Multiple locations across the Kansas City, Missouri, area. Limited nationwide services online. Online mortgage rate calculator.

Learn More

Call Now Toll Free

(844) 489-1676

Accredited Partner

ClearPath Lending
Read 1,032 Reviews

Nationwide mortgage lender based in California. Offers VA, FHA, conventional and jumbo loans in almost every state. Specializes in fixed-rate and adjustable-rate loans and guarantees low prices. Pre-qualifications in 15 minutes.

Accredited Partner

Vanderbilt Mortgage
Read 2,080 Reviews

Provides mortgage financing for manufactured, mobile and modular homes. Mortgages include conventional, FHA, biweekly and land loans. Programs for low credit scores. Closing fees usually from 3% to 5%. Online mortgage calculator.

BOK Financial Mortgage
Read 1,710 Reviews

Offers home loans, mortgage refinancing and home equity loans with competitive rates and flexible plans. Online application. Prioritizes one-on-one customer support. Diverse mortgage products. Lenient down payment requirements.

Academy Mortgage
Read Author Review

Offers conventional mortgages, FHA, USDA, VA, Texas VET, SETH Bond and refinancing. Provides direct loans. Offers a 180-day extended rate lock to take advantage of lower rates for a longer time.

Aligned Mortgage
Read Author Review

Specializes in loans for veterans. Offers educational seminars or appointments to meet in person for support and education. Provides helpful website with informative blog and an online application.

Clarity Mortgage
Read Author Review

Qualifies customers with 550+ credit scores in as little as five minutes. Offers traditional loans like FHA, conventional and USDA, plus niche mortgage services. Helps fit mortgages to customers' exact needs.

Cornerstone Home Lending
Read Author Review

Offers in-house processing, underwriting and funding for smooth transactions and on-time closings. Provides customers with access to hundreds of loan products nationwide. Gives competitive rates and value.

Gold Financial Services San Antonio
Read Author Review

Offers processing, underwriting and closing all under one roof to be a one-stop shop for all mortgage needs. Uses the most advanced technology available. Provides customers with more flexible options and savings.

Pilgrim Mortgage
Read Author Review

Maintains a 98% customer satisfaction rating. Strives to provide transparent figures and up-front pricing. Offers accurate, competitive closing costs.

Current mortgage trends in San Antonio
The median price for homes in San Antonio is $157,775, with 68.9% of sold homes falling between $64,001 and $258,000. As homes continue to increase in value in San Antonio, home loans also increase. With the proper mortgage that capitalizes on the best interest rates available to you, you can benefit from the growing San Antonio housing market.
Housing values in San Antonio
| Location | Median house price |
| --- | --- |
| Jefferson-Woodlawn Lake | $155,000 |
| Loma Park | $89,300 |
| Heritage | $170,000 |
| Stone Oak | $345,000 |
| Villages of Westcreek | $220,000 |
Choosing a mortgage lender in San Antonio
Finding a mortgage lender in San Antonio is a huge decision, but there are several steps you can take to make your choice more manageable.
Checking review sites is the easiest way to gather the most data possible. Try to focus on how the company interacts with its clients and its overall customer service.
Asking friends, family, neighbors and your realtor can shrink the extensive list of companies.
Getting quotes from multiple companies is crucial to have an idea of your borrowing power. Be sure to compare each company's mortgage rates. Rates differ between companies, so it's essential to shop around.
You should also search for a company that offers low down payment options and helpful resources. Experts also suggest finding a lender who has Mortgage Bankers Association's Certified Mortgage Banker (CMB) certification next to its name.
Finding a San Antonio home loan
Most San Antonio residents choose a 30-year conventional loan for their home. If you have bad credit, you may want to look into an FHA loan. There are many loan options to explore, and the right mortgage company helps guide you through them.
Location plays a significant role in deciding which loan to pursue, and the best mortgage lenders in Texas examine your area of choice and give you a better idea of what type of loan fits your situation. Many rural areas in San Antonio are eligible for USDA loans, which may offer better mortgage rates and lower average closing costs.
Schertz: Located 10 minutes from Randolph Air Force Base, Schertz is a great neighborhood for military families. Some companies offer specific loans for military officials, or these homeowners may consider a VA loan.
Hill Country Village: This area's small-town vibe, great restaurants and entertainment make Hill Country Village an excellent option for young families. And with prices between $200,000 and $300,000, 30-year fixed loans are a popular choice for homeowners here.
Stone Oak: Stone Oak is a more upscale neighborhood, making it an attractive location for well-off families. It also has great schools in the district, like Johnson High School. The properties range between $300,000 and $600,000, so many residents choose either a 30-year or jumbo loan in this neighborhood.
McAllister Park: Affordable and off the beaten path, this area is also extremely safe, making it a great option for families. With homes under $250,000, a 30-year fixed loan is the best option.
Shearer Hills: For couples looking for an affordable fixer-upper, Shearer Hills has homes for less than $130,000 that have great potential. With an FHA loan, homeowners can save even more and spend these savings on the renovation.
San Antonio mortgage loan FAQ
What credit score do you need to get a mortgage in San Antonio?

Most companies have a minimum requirement of 620 for a mortgage in San Antonio. If you're seeking bad credit mortgage loans in San Antonio, FHA loans might be a better option.

Can you put an offer in for a house without a mortgage in San Antonio?

Yes, this is what's called a contingent offer. But if a house receives other offers, it is highly unlikely that an offer without a mortgage is accepted ahead of ones with a secured mortgage and lender.

What is the average mortgage payment in San Antonio?

Average monthly mortgage rates in San Antonio are about $1,100, according to our mortgage calculator's averages.

How quickly can you get a mortgage offer in San Antonio?

Pre-approvals can take as little as an hour if you have all the necessary paperwork in hand. A pre-approval is a mortgage offer that you take to potential sellers to show that you are approved to buy a house.
Thank you, you have successfully subscribed to our newsletter!
San Antonio mortgage lender company information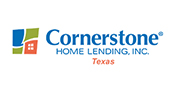 Cornerstone Home Lending is a nationwide lending company with 200 locations in 21 different states. With in-house processing, underwriting and funding, Cornerstone Home Lending can streamline transactions and on-time closings. Cornerstone also has access to hundreds of loan products nationwide at competitive rates, giving customers the most value for their loan. Its team averages more than 10 years of experience in the industry.
Address: 4372 N. Loop 1604 W., Ste. 300, San Antonio, TX 78249
Phone: (210) 340-4994
Hours: M - F: 8am - 5pm
Website: houseloan.com/texas/locations/SanAntonio.html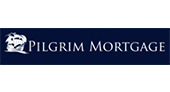 Pilgrim Mortgage is a mortgage banker that helps San Antonio residents find their best loan options. Pilgrim's staff is trained on the most up-to-date compliance regulations and strives to provide transparent figures, up-front pricing and accurate, competitive closing costs.
Address: 1270 N. Loop 1604 E., Ste. 1101, San Antonio, TX 78232
Phone: (210) 499-4200
Hours: M - F: 8:30am - 5:30pm
Website: pilgrimmortgage.com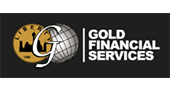 With processing, underwriting and closing all under one roof, Gold Financial Services is a one-stop shop for all mortgage needs. And with 40 years of combined experience, Gold Financial's team is knowledgeable in many areas of mortgages and can find customers the best rates and solutions with ease. Using the most advanced technology available, the company finds savings for customers through flexible mortgage options and unique programs.
Address: 2822 N. Loop 1604 W., Ste. 101, San Antonio, TX 78248
Phone: (210) 366-1070
Hours: M - F: 8:30am - 5pm
Website: goldfinancialservices.com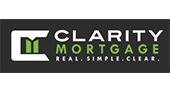 Since inception, Clarity Mortgage has backed $100 million in closings, meaning its team is experienced in a wide variety of situations and loans. In addition to conventional, FHA and USDA loans, Clarity Mortgage offers niche mortgage services to help customers fit their exact needs. Clarity Mortgage can qualify customers with credit scores of higher than 550 in as little as five minutes.
Address: 2929 Mossrock Drive, Ste. 118, San Antonio, TX 78230
Phone: (210) 362-1244
Hours: M - F: 8:30am - 5:30pm
Website: claritymortgagetx.com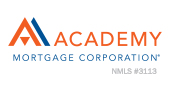 Academy Mortgage offers one of the largest portfolios in the industry, which allows its team to originate loans even in difficult situations. The company offers several loan options, such as VA and FHA government-backed loans. With its 180-day extended rate lock, customers can take advantage of low rates longer than the traditional 90-day lock offered by other mortgage lenders.
Address: 211 N. Loop 1604 E., Ste. 260, San Antonio, TX 78232
Phone: (210) 399-0400
Hours: M - F: 8:30am - 5:30pm
Website: academymortgage.com/about-us/branches/sanantonio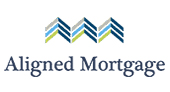 Aligned Mortgage specializes in providing affordable and effective VA loans and other mortgage options for military families and veterans in San Antonio. Its expertise helps provide a smooth loan process, and the company typically closes on a home within a month — much shorter than traditional VA loans. Customers can sign up for an educational seminar or make an appointment to meet in person to learn about the business's options.
Address: 1027 Austin Highway, Ste. 101, San Antonio, TX 78209
Phone: (210) 874-1630
Hours: M - F: 8am - 5pm
Website: alignedmortgage.com
You're signed up
We'll start sending you the news you need delivered straight to you. We value your privacy. Unsubscribe easily.