Best Mortgage Lenders in Los Angeles, CA
Buying a home in Los Angeles is both intimidating and exciting, but finding the right home loan makes everything easier. This guide covers the basics of getting a mortgage in LA, including California mortgage rates, different types of loan options, home prices and a list of the best mortgage lenders in Los Angeles.
Why trust ConsumerAffairs?
Our recommendations are based on what reviewers say.
3,768,994 reviews on ConsumerAffairs are verified.
We require contact information to ensure our reviewers are real.
We use intelligent software that helps us maintain the integrity of reviews.
Our moderators read all reviews to verify quality and helpfulness.
Top 14 Los Angeles Mortgage Companies

Read 767 Reviews

Offers mortgage and reverse mortgage loans. Seller and servicer of Fannie Mae, Freddie Mac and Ginnie Mae loans. Available in 49 states, with physical branches in 32 states. First-time borrowers need a 640 minimum credit score.

View Rates

Call Now Toll Free

(855) 435-0747

Read 1,345 Reviews

Offers VA, FHA, conventional and jumbo mortgages. Streamline loans available. Pre-qualifications in as little as 15 minutes. Minimum credit score requirements vary. Available in some states.

Read 10,568 Reviews

Mortgage loans and refinancing with competitive interest rates. Award-winning mobile app with online loan tracking. Guarantees closing date. Minimum credit score requirements 580 - 620. Available nationwide.

Read 4,858 Reviews

Provides custom quotes with no obligations to purchase or refinance. Provides conventional, FHA, VA and USDA loans. No origination fees. Minimum credit score requirement of 600 to 620. Available nationwide.

View Rates
Read 6,184 Reviews

Conventional, FHA, VA and jumbo loans. Refinancing options available to lower payments, change terms or take cash out. Minimum credit score requirement: 580 to 620. Available nationwide.

View Rates
Read 1,040 Reviews

Online lender with multiple mortgage options and refinancing programs. 24/7 online services and learning center. No in-person assistance. Minimum credit score requirement: 580 to 620. Available nationwide.

View Rates

Call Now Toll Free

(800) 762-5471

Read 2,325 Reviews

Provides mortgage financing for manufactured, mobile and modular homes. Mortgages include conventional, FHA, biweekly and land loans. Programs for low credit scores. Closing fees usually from 3% to 5%. Online mortgage calculator.

Read 400 Reviews

Online full-service bank. Offers mortgages, equity loans and HELOCs. No physical branches. Free ATM card with most accounts. Minimum credit score requirements vary. Available nationwide.

Get a Quote

Call Now Toll Free

(855) 767-2424

Read 193 Reviews

Specializes in mortgages, refinancing and emergency loans. Special services for veterans. Multiple locations across the Kansas City area. Minimum credit score requirements vary. Not all products are available in all states.

Call Now Toll Free

(844) 489-1676

Read 197 Reviews

Offers mortgages and refinancing services, including 100% online mortgages. Work with loan officers and loan specialists assigned to your case. Approvals in as few as 15 minutes. Online mortgage payment calculator.

View Rates
Read Author Review

Offers VA loans with no money down, FHA loans with a minimum of 3.5% down and conventional, first-time homebuyer programs with 3% down. Handles non-conforming loans and non-QM, low-income documentation.

Chat with a ConsumerAffairs decision guide

Live agent
Read Author Review

Provides private money lending. Serves Los Angeles residents with low credit scores. Offers conventional home loans. Assesses and approves loan applications within days.

Chat with a ConsumerAffairs decision guide

Live agent
Read Author Review

Originates Fannie Mae, Freddie Mac and FHA-insured loans. Offers fixed mortgage rates on 10- to 30-year loans and FHA down payments as low as 3.5%. Has other loan options, including adjustable-rate and reverse mortgages.

Chat with a ConsumerAffairs decision guide

Live agent
Read Author Review

Offers conventional, fixed-rate mortgages for up to $424,100 with as little as 5% down and FHA loans with 15- or 30-year fixed rates with 3.5% down. Provides loan options, including FHA, VA, USDA and adjustable-rate mortgages.

Chat with a ConsumerAffairs decision guide

Live agent
Read Author Review

Closes loans in 30 days or less. Offers low down payment on 15- and 30-year fixed, FHA, VA and jumbo home loans. FHA loan qualifications include a credit score of at least 580 with a minimum of 3.5% down.

Chat with a ConsumerAffairs decision guide

Live agent

Los Angeles mortgage rates and trends
In Los Angeles, median sale prices have been on the uptick since 2012, and most projections show them increasing in the future, too.
| Location | Median home price |
| --- | --- |
| Santa Monica | $1,436,679 |
| Torrance | $836,503 |
| Pasadena | $789,515 |
| Glendale | $722,589 |
| Los Angeles | $557,590 |
Current mortgage rates in California change frequently, so it's best to check them using this tool from the Consumer Finance Protection Bureau. Although interest rates are usually lower in Los Angeles than the national average, the price of housing in Los Angeles is significantly higher. There are many more expenses that go into homeownership than just the mortgage rate and down payments, so it's important to find an affordable area and a mortgage that works best with your finances.
Many factors affect the final amount of your mortgage payment, so it's useful to have a mortgage calculator so you know what you can afford.
Finding a home loan in Los Angeles, CA
The most common home loans in Los Angeles are 30-year fixed-rate mortgages, followed by adjustable-rate mortgages and 15-year fixed-rate loans. Since the values of homes in California are still trending upward, a 5-1 or 7-1 ARM may help you sell the home to make a quick profit. If you are planning on making your home a long-term investment, a 30-year, fixed-rate loan may be better.
We picked a few areas around Los Angeles to show how location affects your choice of mortgage:
Long Beach: The area has a large population of upwardly mobile young people. Many Long Beach residents choose FHA loans because of the lenient requirements, and others take advantage of Long Beach's comparatively low property values to get conventional, conforming mortgages.
Thousand Oaks: The median home value in Thousand Oaks is $733,400, making housing costs here among the highest in the country. A non-conforming, jumbo loan is probably best for buyers here.
Glendale: Single-family homes are the second most common type of house in Glendale, with most built after World War II. Considering many homes in Glendale are older houses, homeowners might find a home improvement loan to be a good option.
Federal mortgage requirements in Los Angeles
Conforming loans meet guidelines for how much the government is willing to insure your home loan. The federal maximum changes, and because housing is so expensive in Los Angeles County, the maximum is usually higher here.
If you require a loan that is higher than these limits (which is likely in LA), you can get a jumbo loan. Qualifications for jumbo loans are much stricter because of the higher risk to the loan provider. Maximum conforming loan limits generally won't cover the cost of homes in the San Fernando Valley or Santa Monica, so consider a jumbo loan if you're interested in one of those areas.
How to choose a mortgage lender in Los Angeles
Many California lenders claim to have the fastest loan process and lowest mortgage rates, but it's more important that you shop around to verify this yourself.
Know your credit score and financial history before applying for loans, as this decreases the chance of surprises.
Use a mortgage calculator to get a feel for what you can afford, then start the pre-approval process with a handful of lenders. It may feel overwhelming, but it gives you a fairly accurate picture of what you'll pay.
As you choose a lender in Los Angeles, keep any special needs in mind. Some companies specialize in helping borrowers with poor credit, while others focus on high-risk jumbo loans.
Don't forget to consider your down payment, either. If you know how much you're preapproved for, calculate what 3%, 5% or 20% down is and see if you can afford that.
Check the lender's customer reviews. If you don't see evidence of the type of service you expect, you might want to move on.
Once you decide on a mortgage company, you can begin the lending process in earnest. The Los Angeles housing market can seem expensive and out of reach, but doing your research and finding the right loan is the most important step to finding your dream home.
Los Angeles home loan FAQ
What's a good interest rate in Los Angeles?

A good mortgage rate is usually between 2% and 4%. Standard interest rates fluctuate, so check current mortgage rates in California to see exactly how your rate compares.

How quickly can you close on a home in California?

Many California mortgage companies claim to close in 30 days or less, but closing could take anywhere from 30 to 90 days. If you're prepared and have all the documents ready, lenders can approve your loan faster.

What is the average mortgage in Los Angeles?

The average mortgage in Los Angeles is around $620,000, with monthly payments of just more than $3,000.

Can you put an offer in for a house without a mortgage in California?

Technically, yes. You can make an offer on a home, but it would be a contingent offer. A contingent offer is only valid after you get approved, which slows down the homebuying process.
Thank you, you have successfully subscribed to our newsletter!
Los Angeles mortgage company information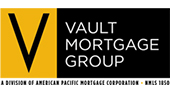 Vault Mortgage Group helps first-time homebuyers through the mortgage process. The company puts buyers first by getting them a deal that fits their financial situation. Thanks to its competitive mortgage rates, Vault is one of the largest independent lending companies in the U.S.
Address: 11845 West Olympic Blvd., Ste. 830, Los Angeles, CA 90064
Phone: (310) 481-8990
Hours: M - F: 8am - 6pm
Website: vaultmtg.com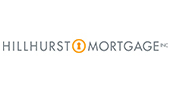 Hillhurst Mortgage offers personalized service with 24/7 availability. It focuses on educating clients to help them make well-informed decisions. The company helps first-time homebuyers and experienced homebuyers. Hillhurst has no upfront fees, and it doesn't charge to lock interest rates.
Address: 1662 Hillhurst Ave., Ste. A, Los Angeles CA 90027
Phone: (323) 522-1020
Hours: M - F: 9am - 6pm
Website: hillhurstmortgage.com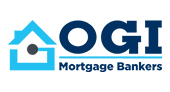 OGI Mortgage Bankers is an independent, full-service, residential mortgage banker. The company is headquartered in Orange County and has branches reaching as far as Las Vegas. OGI has extensive mortgage information on its website to keep customers informed.
Address: 3250 Wilshire Blvd., Ste. 1600, Los Angeles, CA 90010
Phone: (213) 739-4332
Hours: M - F: 9am - 6pm
Website: ogimb.com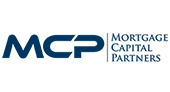 Officers at Mortgage Capital Partners have an average of 20 years of experience, which makes it the preferred lender for many realtors in Los Angeles. The company focuses on consistent communication and offers helpful tools on its website, including a mortgage calculator and various checklists for homebuyers.
Address: 12400 Wilshire Blvd., Ste. 900, Los Angeles, CA 90025
Phone: (310) 295-2900
Hours: M - F: 9am - 5pm
Website: mortgagecapitalpartners.com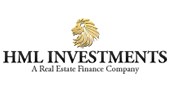 HML Investments doesn't take credit into consideration when processing loan applications. Instead, the lender focuses on potential customers' income and equity. It also doesn't require the standard two years of work experience for self-employed applicants. HML has more than 15 years of experience lending to California and Nevada residents.
Address: 3151 W. Cahuenga Blvd., Ste. 300, Los Angeles, CA 90068
Phone: (818) 308-4443
Hours: M - F: 9am - 5pm
Website: hmlinvestments.com
You're signed up
We'll start sending you the news you need delivered straight to you. We value your privacy. Unsubscribe easily.
Comparing
×