Find the Best Mortgage Lenders in Las Vegas, NV

Top 16 Las Vegas Mortgage Companies

AUTHORIZED PARTNER

Rocket Mortgage
Read 373 Reviews

Online mortgage company available in all 50 states. Provides multiple mortgage options and refinancing programs. Part of the Quicken Loans family. 24/7 online services and learning center. No in-person assistance.

View Rates

AUTHORIZED PARTNER

AmeriSave Mortgage
Read 4,052 Reviews

Offers home loans with an easy online approval process. Custom quotes with no obligations to purchase or refinance. Provides conventional, jumbo, FHA, VA and USDA loans. No origination fees.

View Rates

AUTHORIZED PARTNER

Quicken Loans
Read 5,532 Reviews

Offers conventional mortgages and FHA, VA and jumbo loans. Refinancing options available to lower payments, change terms or take cash out. Fast online application through Rocket Mortgage. Closing costs of 3% to 6%.

View Rates

AUTHORIZED PARTNER

First Internet Bank
Read 349 Reviews

Online full-service bank. Personal and business products. Fixed, ARM, jumbo, FHA, VA and home equity mortgages. No physical branches. Mobile banking through app. Free ATM card with most accounts.

Get a Quote

Call Now Toll Free

(855) 767-2424

AUTHORIZED PARTNER

Mr. Cooper
Read 9,724 Reviews

Provides new home loans and mortgage refinancing. Offers competitive interest rates. Award-winning mobile app. Online loan tracking. Guarantees closing date or the company makes your first mortgage payment. Rewards program.

North American Savings Bank
Read 189 Reviews

Offers mortgages, refinancing, emergency loans and more. Special services for veterans. Multiple locations across the Kansas City, Missouri, area. Online services available nationwide. Online mortgage rate calculator.

AUTHORIZED PARTNER

ClearPath Lending
Read 1,092 Reviews

Nationwide mortgage lender based in California. Offers VA, FHA, conventional and jumbo loans in almost every state. Specializes in fixed-rate and adjustable-rate loans and guarantees low prices. Prequalifications in 15 minutes.

AUTHORIZED PARTNER

Vanderbilt Mortgage
Read 2,112 Reviews

Provides mortgage financing for manufactured, mobile and modular homes. Mortgages include conventional, FHA, biweekly and land loans. Programs for low credit scores. Closing fees usually from 3% to 5%. Online mortgage calculator.

BOK Financial Mortgage
Read 1,710 Reviews

Offers home loans, mortgage refinancing and home equity loans with competitive rates and flexible plans. Online application. Prioritizes one-on-one customer support. Diverse mortgage products. Lenient down payment requirements.

Guild Mortgage Company
Read 171 Reviews

Offers conventional, FHA, USDA, VA and jumbo mortgage loans for purchase and refinancing options. Provides DPA, expanded (non-QM), short-term rental refinance and renovation loan programs. Programs for first-time buyers.

Alderus Mortgage
Read Author Review

Offers homebuying or refinancing loans. Has options for those with below excellent credit. Home equity mortgages available. Provides a database of qualified mortgage advisors. Gives potential credits towards closing costs.

On Q Financial
Read Author Review

Handles loans for purchases or refinancing. Provides multiple loan options, including jumbo loans, VA, FHA, USDA, HUD, conventional and more. Offers payment calculators and educational resources.

Red Rock Mortgage
Read Author Review

Gives free quotes with no credit check. Provides mortgages for home purchases and refinancing. Offers FHA, VA, ARM, jumbo, state and local housing programs, home equity and conventional home loans. Fixed or adjustable rates.

Security National Mortgage Company Las Vegas
Read Author Review

Offers FHA, VA, jumbo, conventional, USDA, new construction, reverse mortgage and other loan programs. Assists with down payments. Provides funding for refinancing or new home purchases.

Superior Mortgage Lending
Read Author Review

Offers conventional, FHA, VA, jumbo and other loan options. Provides mortgages for home purchase, refinancing or commercial properties. Apply and check rates online.

Valley West Mortgage
Read Author Review

Offers FHA, VA or conventional loans for new home purchases or refinancing. Provides phone or secure online applications. Licensed in 19 states. Fixed or adjustable rates available. Publishes rates online.

Finding a Las Vegas mortgage company
There are many mortgage lenders and brokers to choose from in Las Vegas, so you need to compare their offerings to decide which is right for you. Some essential steps when choosing a mortgage company include:
Read online reviews: This is a quick and simple way to gather an abundance of mortgage company information.
Speak with your friends, family and real estate agent: Asking trusted individuals about their experiences with mortgage providers is an excellent way to sift through your options.
Compare the types of loan products and mortgage rates: Since rates and products differ among companies, you could save thousands by comparing mortgage rates and loan products. Request free quotes from multiple mortgage lenders.
Mortgage companies on our list provide excellent customer service and strive to ensure you fully understand the mortgage process. If you have questions about the lending process, don't be afraid to speak with the company's experts during this process.
Finally, remember to confirm that your lender has a residential mortgage broker license in Nevada.
Choosing a home loan in Las Vegas
The most common mortgage loan in Las Vegas is a conventional 30-year fixed-rate loan, closely followed by a 15-year fixed-rate mortgage. However, loan terms always vary based on your income and the neighborhood you choose.
To help calculate how much house you can afford, enter your annual income, down payment, mortgage rate and mortgage term into our mortgage calculator. This handy calculator gives you a price range for a mortgage you can comfortably pay on your budget.
Las Vegas mortgage loan FAQ
How do I get pre-approved for a mortgage in Las Vegas?

Most companies don't require a hard credit check for pre-approval. You can complete an application online or in person, after which the loan officer evaluates your case and determines if you're a good candidate for a mortgage loan.

What credit score do you need to get a mortgage in Las Vegas?

For most loan options, you need a credit score of at least 620 to qualify. However, home loans in Las Vegas are still available for those with credit scores as low as 500. Ask mortgage lenders if they have options for those with bad credit scores. FHA loans usually have softer credit requirements, so this may be an option for you.

Is buying property in Las Vegas a good investment?

With property prices rising and unemployment falling, experts believe that investing in Las Vegas property may be a wise move. Furthermore, Las Vegas is a destination location with some of the lowest property taxes in the nation, which gives people a chance to purchase a short- or long-term rental property.
Las Vegas mortgage company information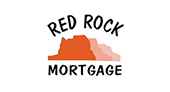 Red Rock Mortgage is a mortgage broker based in Las Vegas that provides loans for home buyers and refinancers. Customers can compare loan options like FHA, VA, ARM and home equity loans as well as jumbo or conforming conventional loans. The broker also works with state and local housing programs. Get pre-qualified with no credit check to see your mortgage rates and options.
Address: 810 S. Durango Drive, Ste. 105, Las Vegas, NV 89145
Phone: (702) 320-9595
Hours: M - F: 9am - 5pm
Website: redrockmortgage.com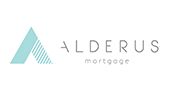 Alderus Mortgage is a full-service lender that provides loans and mortgage advice to clients from a variety of credit backgrounds. The company has loans available for homebuying or refinancing as well as home equity loans. Call or apply online for a free quote on mortgage rates. Alderus can sometimes arrange credits towards closing costs, but ask your mortgage advisor for more information.
Address: 3841 W. Charleston Blvd., Ste. 100, Las Vegas, NV 89102
Phone: (702) 255-5783
Hours: M - F: 8:30am - 5pm
Website: alderus.net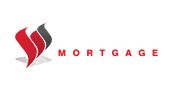 Valley West Mortgage is a team of mortgage brokers licensed in 19 states. The company offers loans for home purchasing or refinancing, with options that include FHA, VA or conventional mortgages. Valley West publishes rates on its website, and you can apply online or over the phone for a personalized quote.
Address: 9580 W. Sahara Ave., Ste. 200, Las Vegas, NV 89117
Phone: (702) 696-9900
Hours: M - F: 8:30am - 5:30pm
Website: valleywestmortgage.com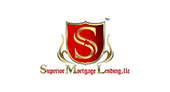 Superior Mortgage Lending is a broker that works with Las Vegas buyers and refinancers for commercial and residential properties. Apply online to see your mortgage rate and begin the lending process. The company offers FHA, VA, jumbo and conventional loans.
Address: 8867 W. Flamingo Road, Ste. 200, Las Vegas, NV 89147
Phone: (702) 507-4170
Hours: M - F: 9am - 5pm
Website: superiorml.com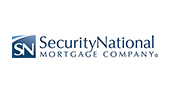 Security National Mortgage Company is a mortgage broker servicing a variety of mortgage needs in Las Vegas. They offer funding for refinanced or purchased homes, as well as new construction. Available loan options include FHA, VA, USDA, jumbo, conventional and home equity loans. Ask about their down payment assistance programs to save on closing costs.
Address: 1980 Festival Plaza Drive, Ste. 850, Las Vegas, NV 89135
Phone: (702) 562-8733
Hours: M - F: 8am - 6pm
Website: snmc.com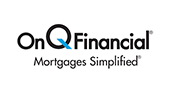 On Q Financial is a direct mortgage lender that handles the full lending process. The company works with new home buyers and homeowners looking to refinance their existing home. It features a variety of loan options and works with jumbo and conforming properties. Check the lender's website for useful financial tools and educational resources.
Address: 10801 W. Charleston Blvd., Ste. 500, Las Vegas, NV 89135; Multiple locations
Phone: (702) 800-7921
Hours: M - F: 9am - 5pm
Website: onqfinancial.com
You're signed up
We'll start sending you the news you need delivered straight to you. We value your privacy. Unsubscribe easily.