Find the Best Mortgage Lenders in Kansas City

Top 12 Kansas City Mortgage Companies

Accredited Partner

AmeriSave Mortgage
Read 3,568 Reviews

Offers affordable mortgages through its easy online approval process. Custom quotes include no obligations, no commitments and no hidden fees. Provides a wide variety of loan types, including conventional, jumbo, FHA, VA and USDA.

Accredited Partner

Mr. Cooper
Read 9,523 Reviews

Provides new home loans and mortgage refinancing. Offers competitive interest rates. Award-winning mobile app. Online loan tracking. Guarantees closing date or the company will pay your first mortgage payment.

Accredited Partner

ClearPath Lending
Read 996 Reviews

Nationwide mortgage lender based in California. Offers lending and refinancing services in almost every state. Specializes in fixed-rate and adjustable-rate loans and guarantees the best pricing for your loan.

Accredited Partner

Vanderbilt Mortgage
Read 2,044 Reviews

Provides mortgage financing for manufactured, mobile and modular homes. Offers several types of mortgages, including conventional, FHA, biweekly, land and more. Programs for lower credit scores available.

BOK Financial Mortgage
Read 1,710 Reviews

Offers home loans, mortgage refinancing and home equity loans with competitive rates and flexible plans. Has an online application option but prioritizes one-on-one customer support from its bankers. Diverse mortgage products.

Churchill Mortgage
Read Author Review

Provides loans for homebuying and refinancing. Lets customers apply for loans and receive closing updates with an app. Offers locked rates for up to 90 days.

Community Lending of America Inc.
Read Author Review

Helps consumers purchase property through a variety of mortgage products, including FHA, VA and USDA loans. Offers options for refinancing. Accredited member of The Veterans Advocacy & Benefits Association.

FirstTrust Financial
Read Author Review

Helps Kansas City residents purchase property with a wide range of financing options, including fixed-rate, FHA, VA and conventional loans. Offers free consultations and same-day appointments.

Kansas City Mortgage Guy
Read Author Review

Offers government loans, balloon loans and fixed-rate loans. Has options for consumers who want to refinance or who have filed bankruptcy. Accredited member of The Veterans Advocacy & Benefits Association.

Metropolitan Mortgage Corporation
Read Author Review

Specializes in loan products for first-time homebuyers. Accepts low down payments on VA, FHA and conventional home loans. Provides a mobile app to upload loan documents, communicate with loan officers and track loan progress.

PrimeLending Kansas City
Read Author Review

Provides mortgages for veterans, first-time homebuyers and all other borrowers. Offers personalized financial assistance. Features a fast underwriting process and accelerated closings.

Union Home Mortgage
Read Author Review

Offers traditional government loans, new home construction loans, rehab loans and refinancing support. Helps self-employed borrowers through a special bank-statement mortgage. Check for prequalification on website.

Real estate trends in Kansas City
The average price for single-family property in Kansas City is around $200,000, but depending on the location, size and amenities of the home, prices range from $180,000 to $550,000.
| Location | Median home cost |
| --- | --- |
| Platte Gardens | $212,950 |
| Tiffany Springs | $336,000 |
| Ruskin Heights | $115,000 |
| Rock Creek Junction | $88,000 |
| Unity Village | $375,000 |
Current mortgage rates in Kansas City
In Kansas City, the average 15-year and 30-year fixed mortgage rates are similar to the national averages; however, mortgage rates fluctuate over time, so check this tool from the Consumer Finance Protection Bureau to get the current mortgage rates in Kansas. Once you have a mortgage rate estimate, use our mortgage calculator to find out how much house you can afford.
Finding a home loan in Kansas City
Kansas City is home to almost 500,000 people, and many more live in the surrounding metro area. Though some areas have high crime rates, neighborhoods like Westport and Sunset Hill tend to be safe, low-crime areas filled with young families, working individuals and military veterans. People in different neighborhoods tend to get different types of home loans, so we picked some areas around Kansas City to help you see what kinds of options might be best for you.
Overland Park: From shopping to sporting events, there's always something to do in this bustling suburb just outside of Kansas City. Distilleries, award-winning brunch spots and upscale steakhouses are peppered throughout the area. Real estate here features a variety of architectural styles, including bungalows, townhouses, ranch homes and luxury condominiums. The average home in this neighborhood costs around $349,250, and standard mortgages chosen here include conventional loans.
Westport: This walkable area is a safe, low-crime neighborhood known for its entertainment scene, festive brewpubs and bars. Westport also features historic homes, eateries, lush parks and trails. On average, homes in Westport cost between $225,000 and $240,000, and residents are mostly college students, working individuals, young families and military members. Buyers looking in this neighborhood tend to choose government-backed FHA or VA loans.
Sunset Hill: This neighborhood is a friendly, family-oriented community that features opulent homes and high-rise apartments priced around $500,000. Nearby attractions include private country clubs, Loose Park Rose Garden and The Nelson-Atkins Museum of Art. Residents tend to choose jumbo loans in this neighborhood.
Kansas City federal mortgage requirements
A conforming loan is a mortgage that meets the funding guidelines established by the Federal Housing Finance Agency (FHFA). These loans usually offer better mortgage rates and lower down payments. However, the government limits the maximum amounts of these loans with new caps regularly and the amount may vary by area, so check out the FHFA official website for updates.
Other federal requirements for obtaining a conforming loan in Kansas City are:
A minimum credit score of 620 to 700
A debt-to-income ratio that doesn't exceed 36% or 45%
Kansas City residents who are purchasing property in expensive neighborhoods like Overland Park or Sunset Hill may need nonconforming loans, like jumbo or super jumbo mortgages. These loans typically require large down payments and have high interest rates because they are riskier to the mortgage lender.
Choosing a Kansas City mortgage lender
Finding a reputable mortgage lender and getting the right loan is essential because you're going to be working with this lender for 15 to 30 years. To find the best fit:
Compare rates from several mortgage lenders
Ask about turnaround times for preapprovals, appraisals and closings
Find a mortgage lender who can assist with specific financial needs, such as renovating a historic home
Don't settle for a mortgage lender that doesn't match your situation. If a mortgage company specializes in loans for borrowers with poor credit but you have excellent credit, continue researching mortgage companies until you find a lender who can help with your personal needs and goals.
When evaluating a mortgage lender, consider which factors are important to you — whether it's reliable customer service or competitive rates. Then thoroughly read online reviews and ask for recommendations from family members and friends who worked with that mortgage company.
Kansas City home loan FAQ
What credit score do you need to get a mortgage in Kansas City?

Mortgage companies in Kansas City have differing qualifications, but most require at least a FICO credit score of 580 to 620 to qualify. Borrowers typically need a credit score of 620 to 640 to qualify for conventional loans and loans through the U.S. Department of Agriculture, and mortgages through the Federal Housing Administration require a minimum credit score of 500 with a 10% down payment or 580 with a 3.5% down payment.

What is the mortgage rate in Kansas City?

The average mortgage rate in Kansas City is around 3.78% for a 30-year fixed loan and about 3.16% for a 15-year fixed loan, though mortgage rates change daily depending on the performance of the market.

How quickly can you get a mortgage offer in Kansas City?

On average, mortgage offers, including preapproval, appraisals and dispensing funds, take from 30 to 60 days in Kansas City. However, many local companies strive for fast closing times.
Thank you, you have successfully subscribed to our newsletter!
Kansas City mortgage company information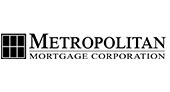 Metropolitan Mortgage Corporation offers a variety of mortgage options, including VA, FHA, conventional, fixed-rate and jumbo loans. Refinancing loans are available, as well. Borrowers can apply for lending online and utilize the company's mobile app to initiate and monitor their loan progress.
Address: 7381 W. 133rd St., Ste. 200, Overland Park, KS 66213
Phone: (913) 642-8300
Hours: M - F: 8:30am - 5:30pm
Website: emetropolitan.com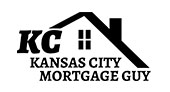 In addition to its traditional lending options, including FHA, VA and USDA loans, Kansas City Mortgage Guy offers specialized mortgage solutions like balloon loans and physician mortgage loans. Veterans and borrowers who have filed bankruptcy qualify for special financial assistance. Customers can submit loan applications directly on the company's website and get prequalification within 48 hours.
Address: 1201 NE 92nd St., Kansas City, MO 64155
Phone: (816) 414-3239
Hours: M - F: 8am - 5pm
Website: kcmortgageguy.com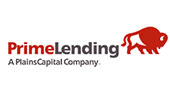 PrimeLending is an award-winning company that helps Kansas City residents get mortgages. Its offerings include FHA, VA, USDA, fixed-rate, adjustable-rate, jumbo and conventional loans. The company also has options for refinancing, delayed financing and down payment assistance. Borrowers can apply online and receive real-time updates through the company's app.
Address: 8254 N. Booth Ave., Kansas City, MO 64158; Multiple locations
Phone: (816) 883-3025
Hours: M - F: 8:30am - 5pm
Website: whyprimelendingkc.com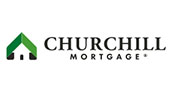 As an equal housing lender, Churchill Mortgage serves any Kansas City resident interested in purchasing or refinancing a home. The company specializes in financing for first-time homebuyers, veterans and residents of rural areas. Churchill utilizes an app to make searching for property and applying for lending easy and convenient.
Address: 2300 Main St., Ste. 900, Kansas City, MO 64108
Phone: (913) 214-4477
Hours: M - F: 8:30am - 5pm
Website: churchillmortgage.com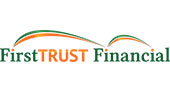 FirstTrust Financial offers multiple mortgage lending options for borrowers wanting to purchase property, renovate a house or refinance their current home. Its loan specialists help consumers receive competitive rates and fair terms. Specialized financing is available for veterans, first-time homebuyers and homeowners completing remodels.
Address: 9229 Ward Parkway, Ste. 100, Kansas City, MO 64114
Phone: (816) 363-3105
Hours: M - F: 9am - 5pm
Website: yourfirsttrust.com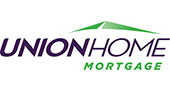 The loan specialists at Union Home Mortgage help Kansas City residents choose mortgage products based on individual budgets and lifestyle needs. A variety of lending options are available, including FHA, VA, USDA, conventional and fixed-rate loans. Nontraditional borrowers — like self-employed residents — receive special financial assistance. All borrowers can check for prequalification directly on the company's website.
Address: 4444 North Belleview Ave., Ste. 103, Kansas City, MO 64116; Multiple locations
Phone: (816) 455-7770
Hours: M - F: 8:30am - 5pm
Website: unionhomemortgage.com/branches/kansas-city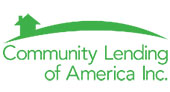 As a full-service mortgage company, Community Lending of America Inc. aims to provide low mortgage rates, low closing costs, fast closings and convenient availability. The company offers a variety of mortgage loan options, such as FHA, VA and HELOC loans, along with specialized financing for borrowers who want to refinance or consolidate debt.
Address: 8301 State Line Road, Ste. G-D, Kansas City, MO 64114; Multiple locations
Phone: (816) 333-6500
Hours: M - Sun: 8am - 10pm
Website: communitylendingofamerica.com
You're signed up
We'll start sending you the news you need delivered straight to you. We value your privacy. Unsubscribe easily.