Find the Best Mortgage Lenders in Denver, CO
Homeownership is a dream for many Denver residents, and a mortgage makes those dreams a reality by letting homebuyers purchase a house without hundreds of thousands of dollars in the bank. To help narrow your choices of companies, we created a list of our recommendations for the best mortgage lenders in Denver.
Top 16 Denver Mortgage Companies

Rocket Mortgage
Read 421 Reviews

Online mortgage company available in all 50 states. Provides multiple mortgage options and refinancing programs. Part of the Quicken Loans family. 24/7 online services and learning center. No in-person assistance.

View Rates
AmeriSave Mortgage
Read 4,123 Reviews

Offers home loans with an easy online approval process. Custom quotes with no obligations to purchase or refinance. Provides conventional, jumbo, FHA, VA and USDA loans. No origination fees.

View Rates
Quicken Loans
Read 5,589 Reviews

Offers conventional mortgages and FHA, VA and jumbo loans. Refinancing options available to lower payments, change terms or take cash out. Fast online application through Rocket Mortgage. Closing costs of 3% to 6%.

View Rates
First Internet Bank
Read 353 Reviews

Online full-service bank. Personal and business products. Fixed, ARM, jumbo, FHA, VA and home equity mortgages. No physical branches. Mobile banking through app. Free ATM card with most accounts.

Get a Quote

Call Now Toll Free

(855) 767-2424

Mr. Cooper
Read 9,764 Reviews

Provides new home loans and mortgage refinancing. Offers competitive interest rates. Award-winning mobile app. Online loan tracking. Guarantees closing date or the company makes your first mortgage payment. Rewards program.

ClearPath Lending
Read 1,114 Reviews

Nationwide mortgage lender based in California. Offers VA, FHA, conventional and jumbo loans in almost every state. Specializes in fixed-rate and adjustable-rate loans and guarantees low prices. Prequalifications in 15 minutes.

North American Savings Bank
Read 189 Reviews

Offers mortgages, refinancing, emergency loans and more. Special services for veterans. Multiple locations across the Kansas City, Missouri, area. Online services available nationwide. Online mortgage rate calculator.

Chat with a ConsumerAffairs decision guide

Live agent
Vanderbilt Mortgage
Read 2,132 Reviews

Provides mortgage financing for manufactured, mobile and modular homes. Mortgages include conventional, FHA, biweekly and land loans. Programs for low credit scores. Closing fees usually from 3% to 5%. Online mortgage calculator.

BOK Financial Mortgage
Read 1,710 Reviews

Offers home loans, mortgage refinancing and home equity loans with competitive rates and flexible plans. Online application. Prioritizes one-on-one customer support. Diverse mortgage products. Lenient down payment requirements.

Chat with a ConsumerAffairs decision guide

Live agent
American Liberty Mortgage
Read Author Review

Offers conventional, FHA, FHA 203k, VA, jumbo and reverse mortgage loans. Provides streamlined FHA loans. Has abridged and full online mortgage prequalification forms. Lets customers manage loan process through online account.

Chat with a ConsumerAffairs decision guide

Live agent
Cherry Creek Mortgage Company
Read Author Review

Provides conventional, FHA, VA, USDA and jumbo loans. Offers HUD Section 184 loans for Native Americans. Helps find government-sponsored bond programs for first-time homebuyers. Uses FasTrac for streamlined document collection.

Chat with a ConsumerAffairs decision guide

Live agent
Ideal Home Loans
Read Author Review

Sells conventional, FHA, VA and jumbo loans. Offers custom term mortgages with 10- to 30-year terms, second home mortgages and refinancing. Mortgages have fixed or adjustable rates.

Chat with a ConsumerAffairs decision guide

Live agent
Mortgage Maestro Group
Read Author Review

Provides FHA, VA, FHA 203k, conventional and jumbo loans. Works with down payment assistance and community development programs. Helps with residential mortgages for employees of the cannabis industry.

Chat with a ConsumerAffairs decision guide

Live agent
RPM Mortgage
Read Author Review

Offers home down payment amounts of 3% for conventional, 3.5% for FHA and 0% for VA and USDA loans. Ability to complete mortgage or refinancing application online or from app. Approves loans in one to two days.

Chat with a ConsumerAffairs decision guide

Live agent
The Mortgage Co.
Read Author Review

Provides fixed- or adjustable-rate loans for 15- or 30-year terms. Choices of mortgages include FHA, USDA, refinancing, conventional, VA, HomeReady and CHFA. Offers money-back guarantees.

Chat with a ConsumerAffairs decision guide

Live agent
Uptown Mortgage
Read Author Review

Mortgage broker offering a variety of loan programs, including FHA, VA, conventional, USDA, jumbo and FHA 203k. Refinances existing home loans. Choose between face-to-face or online interactions.

Chat with a ConsumerAffairs decision guide

Live agent

Denver housing trends
The Denver real estate market has been hot for years, and the city's current median home values are hovering around $400,000, which is higher than the national median. Many of Denver's luxury homes are valued at $1 million or more, while low-priced residences can be found for less than $150,000. Try our mortgage calculator to find out how much home you can afford in Denver and your estimated mortgage payments.
| Location | Median house price |
| --- | --- |
| North Park Hill | $368,266 |
| Stapleton | $510,616 |
| South Park Hill | $527,795 |
| Country Club | $942,310 |
| Wellshire | $562,845 |
Finding home loans in Denver
There are many loans to choose from and several factors that play a part in your decision. Homebuyers most commonly take out a conventional or jumbo loan in Colorado. FHA loans are also popular with first-time buyers. Those planning to move in or around the Denver area should consider the following neighborhoods:
Longmont: Longmont is an affordable neighborhood with a rich history. Longmont's downtown has seen a bright revival, and the neighborhood overall is an excellent spot for young families. The median home purchase price of $390,500 is well below the conforming loan limits, so speak to a lender for a reasonable rate.
Villa Park: Villa Park is a growing, up-and-coming neighborhood with increasing home prices to match. The area has some of Denver's best shopping, parks and restaurants. Currently, home prices are a steal at $231,900, which is excellent for first-time buyers with an FHA loan.
Country Club: For buyers looking to have it all, Country Club is the place to be. Homes sell for an average of $1.75 million but come with an exclusive golf club, low crime rates and easy Downtown access. Given current conventional loan limits, jumbo mortgages are the best option to buy a home in the area.
Wellshire: Considered one of Denver's best-kept secrets, Wellshire has one of the lowest crime rates in the metro area. It's also near other desirable areas like the University of Denver and Old South Pearl. Military personnel looking to relocate family near the Buckley AFB could buy a house for a median home value of $562,845 and $0 down with a VA mortgage.
Choosing a Denver mortgage company
Most mortgages last 15 to 30 years, so it pays to shop around for the best interest rates and lenders. Gathering quotes, reading online reviews and asking friends and family members for recommendations can help you narrow down the best picks. From there, choose the most experienced lender with a reputation for customer satisfaction. Look for mortgage companies that are part of any mortgage associations or have completed certification programs, including receiving the Certified Mortgage Lender designation.
Denver home loan FAQ
What is a 5'1 ARM mortgage?

A 5'1 ARM is a hybrid loan combining a fixed- and adjustable-rate loan. The first five years of the loan has a fixed rate, and it adjusts every year after.

What credit score do you need to get a mortgage in Denver?

Bad credit home loans in Denver include FHA loans that have credit score requirements as low as 500. Many other programs require scores of 620 or better.

How long does it take to get approved for a mortgage loan in Colorado?

Loan approvals in Denver take around 60 days. Some companies can do it in as fast as 30 days, and others may take months.
Thank you, you have successfully subscribed to our newsletter!
Denver mortgage company information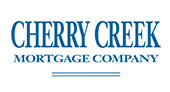 Cherry Creek Mortgage Company searches for mortgages with the lowest interest rate and the best terms. The company boasts of never letting a mortgage deal fall apart at the last minute. Its website has a variety of tools, including one that helps you find your current home's worth and a free homebuyers guide.
Address: 44 Cook St., Ste. 500, Denver, CO 80206
Phone: (303) 226-8735
Hours: M - F: 8am - 5pm
Website: davecookmortgage.com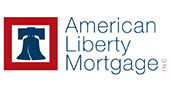 Located in the LoHi area, American Liberty Mortgage is your local, one-stop shop for mortgage loans. The company offers options for people buying their first home, constructing a new house, investing in a second property or rehabilitating their current residence. Apply online to start the mortgage process.
Address: 1932 W. 33rd Ave., Denver, CO 80211
Phone: (303) 416-7000
Hours: M - Sat: 8am - 6pm
Website: almortgagedenver.com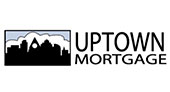 Located in historic Lower Downtown, Uptown Mortgage can meet with clients face-to-face or complete the loan application process entirely online. Besides offering a range of loans, the company gets qualified buyers down payment assistance. If you already have a loan, Uptown Mortgage may be able to refinance it for a better interest rate.
Address: 1350 Lawrence St., Ste. 100, Denver, CO 80204
Phone: (303) 839-5262
Hours: M - Wed: 9am - 10pm;Th: 9am - 7pm; F: 9am - 5pm
Website: uptownmortgage.com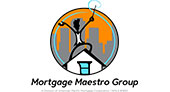 Mortgage Maestro Group's down payment assistance programs give you 4% of your down payment through the Metro Mortgage Assistance Plus program. For FHA, VA and USDA mortgages, available grants cover 5%. The company's conventional loans don't require 20% down and allow others the option to gift your down payment.
Address: 1720 S. Bellaire St., Ste. 315, Denver, CO 80222
Phone: (303) 779-0591
Hours: M - F: 8am - 5pm; Sat: 9am - 1pm
Website: mortgage-maestro.com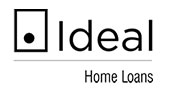 Whether you're looking to purchase or refinance a home, Ideal Home Loans has a variety of mortgage options to choose from. If you're refinancing for better rates but don't want to change how many years you have left, their custom-term mortgage offers a solution. The company also provides HELOC loans for homeowners wishing to remodel their house.
Address: 7900 E. Union Ave., Ste. 300, Denver, CO 80237
Phone: (303) 867-7000
Hours: M - F: 8am - 6pm
Website: idealhomeloans.com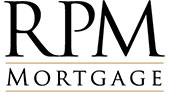 RPM Mortgage guarantees to complete home purchase loans on time, and your loan is secured upfront with its Advance Approval system. RPM Mortgage's friendly lenders help you from start to finish. Once you submit your application, loan approvals take one to two days.
Address: 201 Columbine St., Ste. 300, Denver, CO 80206
Phone: (303) 658-0044
Hours: M - Sun: 9am - 7pm
Website: rpm-mtg.com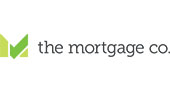 The Mortgage Co. is so confident that you'll love their service that it offers a satisfaction guarantee. If you aren't satisfied with your loan process, the company refunds $1,486 of your lender fees. The Mortgage Co. also guarantees it will close on time. It gives $1,000 to both the buyer and seller if they miss a closing deadline.
Address: 1801 N. Williams St., Ste. 300, Denver, CO 80218
Phone: (303) 861-3700
Hours: M - F: 9am - 5pm
Website: themortgageco.com
You're signed up
We'll start sending you the news you need delivered straight to you. We value your privacy. Unsubscribe easily.
Comparing
×