Find the Best Mortgage Lenders in Cincinnati, OH

Top 16 Cincinnati Mortgage Companies

Accredited Partner

Quicken Loans
Read 5,300 Reviews

Conventional mortgages and FHA, VA and jumbo loans. Refinancing options available to lower payments, change terms or take cash out. Fast online application through RocketMortgage. 3% to 6% closing costs. 90-day locked rates.

Learn More

Call Now Toll Free

(844) 936-3123

Accredited Partner

First Internet Bank
Read 346 Reviews

Online full-service bank. Personal and business products. Fixed, ARM, jumbo, FHA, VA and home equity mortgages. No physical branches. Mobile banking through app. Free ATM card with most accounts.

Get a Quote

Call Now Toll Free

(855) 767-2424

Accredited Partner

AmeriSave Mortgage
Read 3,777 Reviews

Offers affordable mortgages and an easy online approval process. Custom quotes with no obligations, commitments or hidden fees. Provides conventional, jumbo, FHA, VA and USDA loans. No application or origination fees.

Learn More

Call Now Toll Free

(866) 815-0655

Accredited Partner

Rocket Mortgage
Read 212 Reviews

Online mortgage company. Provides multiple mortgage options and refinancing programs. Part of the Quicken Loans family. 24/7 online services. No in-person assistance. Connects you with home loan experts.

Learn More

Accredited Partner

Mr. Cooper
Read 9,609 Reviews

Provides new home loans and mortgage refinancing. Offers competitive interest rates. Award-winning mobile app. Online loan tracking. Guarantees closing date or the company makes your first mortgage payment. Rewards program.

Accredited Partner

North American Savings Bank
Read 86 Reviews

Offers mortgages, refinancing, emergency loans and more. Special services for veterans. Multiple locations across the Kansas City, Missouri, area. Limited nationwide services online. Online mortgage rate calculator.

Learn More

Call Now Toll Free

(844) 489-1676

Accredited Partner

ClearPath Lending
Read 1,031 Reviews

Nationwide mortgage lender based in California. Offers VA, FHA, conventional and jumbo loans in almost every state. Specializes in fixed-rate and adjustable-rate loans and guarantees low prices. Pre-qualifications in 15 minutes.

Accredited Partner

Vanderbilt Mortgage
Read 2,073 Reviews

Provides mortgage financing for manufactured, mobile and modular homes. Mortgages include conventional, FHA, biweekly and land loans. Programs for low credit scores. Closing fees usually from 3% to 5%. Online mortgage calculator.

BOK Financial Mortgage
Read 1,710 Reviews

Offers home loans, mortgage refinancing and home equity loans with competitive rates and flexible plans. Online application. Prioritizes one-on-one customer support. Diverse mortgage products. Lenient down payment requirements.

Amerifirst Home Mortgage
Read Author Review

Welcomes first home, condo, second home, remodel and refinancing customers. Provides loans for buyers who want to buy a home and fix it up. Offers preapprovals.

Franklin Financial Group
Read Author Review

Offers preapprovals and little or no down payment loan options. Works with you to find the best mortgage for your needs. Some loans available with no appraisal and no mortgage insurance.

McKinley Mortgage
Read Author Review

Offers loans from a variety of lenders to find the right loan for your needs. Provides competitive rate loan solutions for customers with less-than-perfect credit. Accepts minimum 580 credit score on some loans.

NRL Mortgage
Read Author Review

Offers mortgage programs for alternative types of credit and income, along with conventional, FHA, VA, USDA and jumbo loans in Cincinnati. Licensed Cincinnati loan originators.

PrimeLending Cincinnati
Read Author Review

Offers popular fixed- and adjustable-rate loans with low monthly payments. Provides different down payment options with assistance programs available in some cases. Closing cost assistance also available for those who qualify.

River City Mortgage
Read Author Review

Works with a variety of lenders, loan products and programs that empower future buyers who couldn't usually purchase a home. VA and USDA loans available with 0% down for qualified buyers.

Superior Mortgage Services Inc.
Read Author Review

Provides conventional, fixed and adjustable-rate, VA, FHA, USDA, jumbo, remodeling, refinancing and HARP loans for Cincinnati customers. Works with many lenders to find you the best rate.

Cincinnati real estate trends
Homebuyers who want to take advantage of Cincinnati's rising home values as an investment for the future can do so with a mortgage. Investors might find good deals on fixer-uppers in suburbs like Hyde Park or urban neighborhoods like Walnut Hills. Plenty of affordable turnkey homes are also available that can house a family for years with a fixed-rate mortgage. The median home price in Cincinnati is about $150,000, and Cincinnati home value analysts expect prices to continue increasing.
| Location | Median house cost |
| --- | --- |
| Hyde Park | $374,100 |
| Deer Park | $154,800 |
| College Hill | $122,200 |
| West Chester | $245,100 |
| Madeira | $319,500 |
With the average rate for a 30-year and 15-year fixed mortgage in Cincinnati slightly lower than the national average, experts say Cincinnati is a good place for homebuyers to invest. To help you get a better idea of what you can afford and an estimate of your mortgage payments, check out our mortgage calculator.
Choosing a home loan in Cincinnati, OH
There are multiple home loans available, and each one has clear requirements dictated by the federal government or individual lenders. Your credit score, down payment, potential home's size, neighborhood and price are all vital factors when a lender is choosing and calculating your mortgage.
Cincinnati federal mortgage requirements
If you are looking to use a loan backed by the Federal Housing Administration (FHA), the minimum requirements are:
A Mortgage Insurance Premium (MIP) if your down payment is less than 20%
A down payment of 3.5% if your FICO score is 580, or a down payment of 10% if your FICO score is between 500 and 579
A debt-to-income ratio above 43%
A steady income with proof of employment
The home purchased with the mortgage must be a primary residence
Finding a Cincinnati mortgage lender
Before applying for a loan, you should choose a company that offers the lowest rate — focus on the interest rate, APR and any term conditions like prepayment penalties. Next, decide if you prefer an online or brick-and-mortar mortgage lender. Some homebuyers might prefer a local mortgage broker that offers customers guidance and support during the loan process, while buyers accustomed to a streamlined digital process might choose an online mortgage company.
Once you have a short list of lenders, check online customer reviews and get recommendations from friends and family. Finally, look for mortgage lenders that belong to associations that set standards for quality and service, like the National Association of Mortgage Brokers and the Ohio Association of Mortgage Professionals.
Cincinnati home loan FAQ
How long does it take to get approved for a mortgage loan in Cincinnati?

Some mortgage lenders offer to process your application in 24 hours for preapproval. The process takes an average of 30 to 45 days to get approved for a mortgage loan in Cincinnati.

What is the average mortgage in Ohio?

The most popular type of mortgage in Ohio is the 30-year fixed-rate mortgage.

Can you put an offer in for a house without a mortgage in Cincinnati?

Buyers can put an offer on a house in Cincinnati without a mortgage, but unless you are paying cash, the offer is contingent upon your loan approval. Having a loan preapproval solidifies your offer and gives you an edge over other buyers who make offers on the same home but are not preapproved.
Thank you, you have successfully subscribed to our newsletter!
Cincinnati mortgage company information
River City Mortgage is a lender and a broker. The company works with many loan companies and wholesale lenders to bring you the lowest rate. River City Mortgage works with your profile to get the most out of your qualifications. It offers conventional, FHA, VA, HARP and USDA loan types along with refinancing options. There is a 3% minimum down payment for conventional loans, but 0% for VA and USDA loans and no application fees. The company provides a free, quick consultation after you apply for preapproval and offers access to property-specific preapprovals.
Address: 4318 Montgomery Road, Cincinnati, OH 45212
Phone: (513) 631-6400
Hours: M - F: 9am - 5pm
Website: rchomeloans.com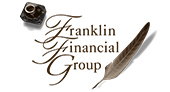 Franklin Financial Group offers mortgages from several national lenders to bring you the best loan for your financial situation. The company has no down payment VA and Ohio USDA loans available. Franklin Financial Group also offers Fannie Mae HomePath loans with no appraisal and no mortgage insurance. Its conventional loans come with as little as 3% down, and FHA loans have 3.5% down. You can apply online or in person at its Cincinnati location.
Address: 755 Maidstone Court, Cincinnati, OH 45230
Phone: (513) 231-4927
Hours: M - F: 9am - 6pm
Website: franklinfinancialgroup.com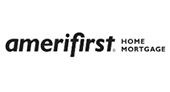 Amerifirst has options for all buyers and homeowners. The company works with you to build your credit and start the mortgage application process. The lender offers conventional, FHA, VA, USDA and remodeling FHA 203 loans. Amerifirst's payment plans include a 14-day grace period if you're running behind on bills, and it provides payment assistance options for those struggling with a mortgage.
Address: 7631 Cheviot Road, Ste. 2A, Cincinnati, OH 45247
Phone: (513) 985-3000
Hours: M - F: 8am - 5pm
Website: amerifirst.com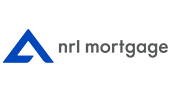 NRL Mortgage works to find mortgage solutions for customers who might not have a conventional credit history, including a bank statement program for self-employed individuals and an asset utilization program for people with limited income but substantial assets. The company also works with lenders to provide FHA, VA, USDA, conventional and jumbo loans up to $3 million. Its FHA and VA loans have less restrictive credit requirements than conventional loans.
Address: 1111 St. Gregory St., Floor 6, Cincinnati, OH 45202; Multiple locations
Phone: (513) 592-3825
Hours: M - F: 9am - 5pm
Website: nrlmortgage.com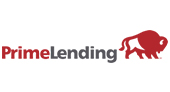 PrimeLending is a mortgage lender that offers conventional, fixed, adjustable, VA, FHA, USDA, jumbo, renovation and refinancing loans. Some of PrimeLending's programs have as little as 3% down. Its 30-year fixed-rate loans have relatively low monthly payments. The lender offers down payment assistance programs and NeighborhoodEdge closing cost assistance up to $2,000 for qualified homebuyers in low-to-moderate income census tract areas. PrimeLending offers fast and free evaluations for your financial situation.
Address: 2718 Observatory Ave., Cincinnati, OH 45208; Multiple locations
Phone: (513) 698-8026
Hours: M - F: 8:30am - 5pm
Website: primelending.com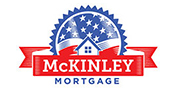 McKinley Mortgage is a broker that offers loans from a variety of lenders to help find the best mortgage for your needs. The lender provides a 30-day grace period before your first payment is due. McKinley works to get your preliminary approval in 24 hours and expedite closing once you finalize your requirements. It offers FHA, VA, conventional, fixed- and adjustable-rate mortgages in Cincinnati. Some 15- and 30-year fixed conventional loans only require a 640 credit score. Purchase and refinance loans with a minimum 580 credit score are available through McKinley Mortgage.
Address: 4520 Cooper Road, Ste. 301, Cincinnati, OH 45242
Phone: (513) 791-2700
Hours: M - F: 9am - 5pm
Website: bestlowrates.com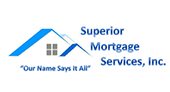 Superior Mortgage Services is a mortgage broker in Cincinnati that provides a mortgage professional to help find the right program to fit your needs at the lowest rate available. Its conventional loans have down payments as low as 1% to 3%. Superior Mortgage offers prequalification letters to assist you in the buying process, and you can apply online, call or visit its office.
Address: 2126 Evanor Lane, Cincinnati, OH 45244
Phone: (513) 474-0899
Hours: M - Sat: 8am - 8pm; Sun: 11am - 5pm
Website: alwayslowrates.us
You're signed up
We'll start sending you the news you need delivered straight to you. We value your privacy. Unsubscribe easily.