Find the Best Mortgage Lenders in Albuquerque, NM

Top 16 Albuquerque Mortgage Companies

Accredited Partner

Rocket Mortgage
Read 311 Reviews

Online mortgage company available in all 50 states. Provides multiple mortgage options and refinancing programs. Part of the Quicken Loans family. 24/7 online services and learning center. No in-person assistance.

Learn More

Accredited Partner

AmeriSave Mortgage
Read 3,896 Reviews

Offers home loans with an easy online approval process. Custom quotes with no obligations to purchase or refinance. Provides conventional, jumbo, FHA, VA and USDA loans. No origination fees.

Learn More

Accredited Partner

Quicken Loans
Read 5,436 Reviews

Offers conventional mortgages and FHA, VA and jumbo loans. Refinancing options available to lower payments, change terms or take cash out. Fast online application through Rocket Mortgage. Closing costs of 3% to 6%.

Learn More

Accredited Partner

First Internet Bank
Read 346 Reviews

Online full-service bank. Personal and business products. Fixed, ARM, jumbo, FHA, VA and home equity mortgages. No physical branches. Mobile banking through app. Free ATM card with most accounts.

Get a Quote

Call Now Toll Free

(855) 767-2424

Accredited Partner

Mr. Cooper
Read 9,657 Reviews

Provides new home loans and mortgage refinancing. Offers competitive interest rates. Award-winning mobile app. Online loan tracking. Guarantees closing date or the company makes your first mortgage payment. Rewards program.

Accredited Partner

North American Savings Bank
Read 179 Reviews

Offers mortgages, refinancing, emergency loans and more. Special services for veterans. Multiple locations across the Kansas City, Missouri, area. Online services available nationwide. Online mortgage rate calculator.

Learn More

Call Now Toll Free

(844) 489-1676

Accredited Partner

ClearPath Lending
Read 1,063 Reviews

Nationwide mortgage lender based in California. Offers VA, FHA, conventional and jumbo loans in almost every state. Specializes in fixed-rate and adjustable-rate loans and guarantees low prices. Prequalifications in 15 minutes.

Accredited Partner

Vanderbilt Mortgage
Read 2,100 Reviews

Provides mortgage financing for manufactured, mobile and modular homes. Mortgages include conventional, FHA, biweekly and land loans. Programs for low credit scores. Closing fees usually from 3% to 5%. Online mortgage calculator.

BOK Financial Mortgage
Read 1,710 Reviews

Offers home loans, mortgage refinancing and home equity loans with competitive rates and flexible plans. Online application. Prioritizes one-on-one customer support. Diverse mortgage products. Lenient down payment requirements.

Guild Mortgage Company
Read 169 Reviews

Offers conventional, FHA, USDA, VA and jumbo mortgage loans for purchase and refinancing options. Provides DPA, expanded (non-QM), short-term rental refinance and renovation loan programs. Programs for first-time buyers.

Financial Mortgage Solutions LLC
Read Author Review

Provides specialized mortgage loans to veterans, first-time homebuyers and individuals with poor or no credit. Offers refinancing and one-close loans. Online applications available.

Hometrust Mortgage Company
Read Author Review

Provides in-house processing from underwriting and closing departments. Offers various loans, including FHA, VA, USDA, conventional and adjustable-rate mortgages. Debt consolidation and early payoff programs are available.

Legacy Mortgage
Read Author Review

Offers mortgages for all financial needs, including VA, FHA, FHA 203k, USDA, conventional, jumbo, Section 184 American Indian and fixed-rate loans. Provides fully certified military housing specialists. Apply for financing online.

New Mexico Mortgage Company
Read Author Review

Offers VA, FHA, FHA 203k, conventional, fixed-rate and jumbo loans. Refinances mortgages and assists with down payments. Provides repayable second mortgages with the Chenoa Fund program.

Premier Choice Mortgage
Read Author Review

Provides a variety of loan types to help Albuquerque residents purchase homes, build equity and refinance. Offers FHA, VA, HARP 2.0, reverse mortgages, interest-only, fixed-rate and adjustable-rate mortgages.

PrimeLending Albuquerque
Read Author Review

Offers conventional, jumbo, FHA, VA, USDA, fixed-rate and adjustable-rate mortgages along with specialized loans for refinancing, renovations and relocating. Helps borrowers with fair or poor credit.

Real estate trends in Albuquerque
The average listing price for houses in Albuquerque is around $200,000. Most home prices range from about $60,000 to $450,000, depending on the location, nearby amenities and the condition of the home.
| Location | Median home cost |
| --- | --- |
| Sandia Heights | $513,000 |
| Arenal | $199,000 |
| Hahn Arroyo | $208,000 |
| Four Hills Village | $373,000 |
| Wildflower | $150,000 |
Current Albuquerque mortgage rates
Mortgage rates in Albuquerque fluctuate, so if you're ready to buy, check the current interest rates using this tool from the Consumer Finance Protection Bureau. Once you know roughly what mortgage rate you can expect, use our mortgage calculator to see how much you can afford. Different income levels, down payment amounts and loan terms affect the loan amount a borrower can afford.
Choosing a mortgage loan in Albuquerque, NM
Albuquerque is both a colorful college town and a peaceful retreat for retired individuals. The most common mortgage types for Albuquerque residents are FHA loans for first-time homebuyers and VA loans for veterans.
Property costs in Albuquerque vary significantly depending on the location and amenities of the home in question. We chose some areas around Albuquerque and outlined what types of loans are popular for residents there in the list below.
Sandia Heights: Full of young families and retirees alike, Sandia Heights is a small community that features upscale adobe homes surrounded by mountain views and parks. Homes in this area usually cost between $475,000 and $550,000, though some exceed $1 million. Popular lending options for this neighborhood include conventional mortgages and jumbo loans.
Old Town: This neighborhood is brimming with restaurants and tiny artisan shops selling jewelry and pottery. Homes in Old Town range from $269,000 to $750,000, depending on the amenities and size of the property. Common mortgage loan types in this neighborhood include conventional and FHA 203k.
Arenal: Arenal homebuyers are typically families with children. It is a low-crime neighborhood near several schools and a park. Property costs in this area range from $135,000 to $239,000 and the average home is priced around $199,000. Homebuyers here benefit most from FHA, construction FHA and fixed-rate loans.
Nob Hill: This is a trendy area featuring historic homes on buzzing Central Avenue. Nob Hill is known for its taquerias, antique stores, galleries, hookah lounges, dance clubs and art-house cinemas. Because of its exciting nightlife, the area experiences some crime, though most reported crime is not property-related. Homes in this neighborhood range from $230,000 to $394,000 and common mortgages here include FHA loans and conventional loans.
Glenwood Hills: Glenwood Hills is a popular neighborhood with homes that range from $300,000 to $400,000. The Cibola National Forest surrounds Glenwood Hills, and popular destinations like the Indian Pueblo Cultural Center, the New Mexico Museum of Natural History and Science and the ABQ BioPark Zoo are nearby. Typical loans for this area include conventional loans, FHA loans and construction FHA loans.
Federal mortgage requirements in Albuquerque, NM
Conforming loan limits in Albuquerque change over time, but if your new home's value is under $500,000, you should be able to get a loan that meets the federal limits.
The main federal requirements for obtaining a conforming loan in Albuquerque are:
A minimum credit score of 620 to 700
A debt-to-income ratio that doesn't exceed either 36% or 45%
Verifiable documentation that the borrower can repay the mortgage, such as W-2 forms, recent pay stubs, tax returns and credit reports
The exact requirements depend on the type of loan you need and the size of your down payment.
Finding an Albuquerque mortgage lender
When selecting a lender, it's critical to compare rates from several companies and find one that can assist with any specific needs you have, including the ability to work with poor credit or prove your income when you're self-employed. Preapproval helps you compare mortgage rates from different lenders and lets you close faster once you put in an offer on a home.
When evaluating a mortgage company, consider which factors are important to you, then thoroughly read online reviews and ask for recommendations from family and friends. Some companies provide testimonials from former clients, too.
Albuquerque home loan FAQ
What is the mortgage rate in Albuquerque?

Mortgage rates in Albuquerque fluctuate over time but usually stay between 3% and 4%. Inflation, economic growth and your financial details impact your mortgage rate.

Can you put an offer in for a house without a mortgage in Albuquerque?

Yes, any individual can make an offer without a mortgage or mortgage approval. If your mortgage application isn't approved, however, the offer is voided.

How long does it take to get approved for a mortgage loan in New Mexico?

In New Mexico, approval for a mortgage can take just a few business days, but the average time from preapproval to closing is between 30 and 60 days.
Thank you, you have successfully subscribed to our newsletter!
Albuquerque mortgage company information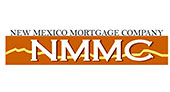 The staff at New Mexico Mortgage Company helps individuals purchase their dream home or refinance outstanding loans. New Mexico Mortgage Company underwrites multiple mortgage options, including VA, FHA, conventional and fixed-rate loans. Individuals who don't have a down payment prepared may qualify for financial assistance with a forgivable or repayable second mortgage through the Chenoa Fund program.
Address: 6303 Indian School Road NE, Ste. 104, Albuquerque, NM 87110
Phone: (505) 292-3200
Hours: M - F: 9am - 5pm
Website: nmmortgagecompany.com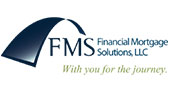 Financial Mortgage Solutions' experienced loan officers help Albuquerque residents find and apply for mortgages. Individuals with excellent credit or no credit at all can apply for loans here, and the company has lending options that require 0% down. Consumers can utilize its mortgage calculator and convenient application tool directly on its website.
Address: 9680 Eagle Ranch Road NW, Ste. 6, Albuquerque, NM 87114
Phone: (505) 363-1580
Hours: M - F: 8am - 6pm
Website: fmshome.com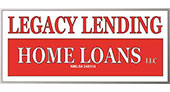 Legacy Mortgage offers traditional and specialized mortgages that range from conventional loans to Section 184 American Indian loans. Each loan officer at the company is a fully certified military housing specialist. Borrowers can present a loan estimate from another lender to potentially secure better lending and receive a $100 prepaid gift card.
Address: 6725 Academy Road NE, Albuquerque, NM 87109; Multiple locations
Phone: (505) 296-4747
Hours: M - F: 9am - 5pm
Website: legacylending.mortgage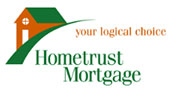 Hometrust Mortgage Company is a nondepository mortgage bank that's prepared to meet a variety of needs. Borrowers work with its team of seven loan officers to find customized mortgage solutions for properties throughout Albuquerque. Refinancing, debt consolidation and early payoff programs are available to those who qualify.
Address: 8421 Osuna Road NE, Albuquerque, NM 87111; Multiple locations
Phone: (505) 212-8000
Hours: M - F: 9am - 5pm
Website: hometrust.mymortgage-online.com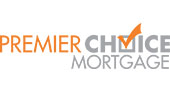 Premier Choice Mortgage offers mortgages and financial guidance for borrowers wanting to purchase or refinance a home. The company has a variety of loan options, including FHA, VA, fixed-rate and adjustable-rate mortgages. Borrowers can view daily mortgage rates and apply for lending directly on the company's website.
Address: 6330 Riverside Plaza Lane, Ste. 175, Albuquerque, NM 87120
Phone: (505) 830-9685
Hours: M - F: 8am - 5pm
Website: pcmbankers.com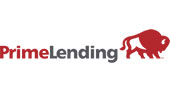 PrimeLending is an award-winning mortgage company that provides loans for first-time homebuyers, veterans and retirees. It offers conventional and government-insured refinancing options with conforming limits for those who qualify. Borrowers can apply for loans and get free resources directly on the company's website.
Address: 6755 Academy Road NE, Ste. A, Albuquerque, NM 87109; Multiple locations
Phone: (505) 299-5000
Hours: M - F: 8am - 5pm
Website: primelending.com
You're signed up
We'll start sending you the news you need delivered straight to you. We value your privacy. Unsubscribe easily.