Best Investment Banks
An investment bank is a company that provides financial services for businesses and individuals. While commercial banks mostly manage deposit accounts, investment banks offer different services, such as:
Corporate advising
Merger services
Debt restructuring
Sales of stocks, bonds and other acquisitions
Compare Reviews for Top Investment Banks

Raymond James
Read 8 Reviews

Raymond James' combination with Morgan Keegan expanded its reach in investment bank both geographically and in terms of industry coverage and the firm has a focus on the U.S., Canada and South America.

Baird

Baird is an elite Milwaukee based institution with a global reach that in addition to being a provider of investment banking services is also a provider of wealth and asset management services.

Stifel
Read Reviews

Saint Louis, MO headquartered Stifel's investment banking arm is primarily based in Philadelphia. Stifel brings with it an impressive leadership team and a history of successful IPOs.

William Blair
Read 7 Reviews

William Blair has an excellent historical reputation as an investment bank with a global reach, a specialty in China/Asian markets and deep connections to private equity group buyers (and sellers).

Brown Gibbons Lang
Read Expert Review

Brown, Gibbons Lang & Company has a historical focus in real estate and investment banking services to family run companies. The firm's specific niche industry focus makes it an expert in these certain areas.

Harris Williams
Read Expert Review

Harris Williams practice in investment banking was built from the beginning in the middle market. The firm has acquired a series of investment banks to expand its knowledge and geographic scope before being acquired by PNC.

Houlihan Lokey
Read Expert Review

Houlihan Lokey is an established brand in middle market investment banking. The firm's early practice was around valuations, then corporate restructuring. It's M&A advisory services has grown to be respective in their own right.

KPMG Corporate Finance
Read Expert Review

KPMG's Corporate Finance arm brings with it a well known and respected name in Accounting, a global reach in middle market and beyond investment banking and a vast industry expertise.

Lazard Middle Market
Read Expert Review

Lazard MM is a breakoff of the boutique bulge bracket Lazard in New York City. It has grown to an elite provider of middle market investment banking services that brings bulge bracket knowledge and experience to the middle market.

Lincoln International
Read Expert Review

Lincoln International is an elite Chicago based middle market investment banking firm that has a historical focus in industrials and manufacturing industries but that has grown to cover a wide variety of industries.
Thank you, you have successfully subscribed to our newsletter!
Enjoy reading our tips and recommendations.
We value your privacy. Unsubscribe easily.
What features matter most?
Prior experience
Middle-market businesses have different needs than their smaller or $1 billion-plus peers. Working with an investment banking firm whose managing directors are versed in middle-market transactions is essential.
Managing director deal experience: Managing directors lead the team, so their experience should match the type of transactions for which your company is seeking advice.
Experience prior to the firm: Although experience at larger bulge bracket investment banks may help them understand more sophisticated transactions, there are situations where a managing director who works mainly in the middle market will be more successful.
Relationships: Connecting businesses with investors is a main function of investment banks, so connections to private equity and venture capital firms as well as high net worth individuals is key.
Products and services
This includes the products/services on which a firm focuses.
Mergers and acquisitions (M&A): Mergers are when two companies of generally equal value combine. Acquisitions are typically when a larger company acquires a smaller company, but this is not always the case.
Equity and debt financing: Equity financing is raising cash to fund a business or provide liquidity to an owner looking to diversity his or her wealth. Debt financing is raising of debt on a company's balance sheet, typically backed by either cash flow or assets, that must be repaid according to the structure agreed to when closing the transaction.
Corporate advisory: This is a catch-all term used to encompass all sorts of outsourced corporate balance sheet and/or cash flow consulting work that an investment bank will do for a company, typically with the expectation of an eventual transaction.
Fairness and solvency opinions and valuation: Firms often need a non-interested party to help determine the value of a company, the fairness of a transaction or whether an organization will be able to repay the debt it is seeking to incur.
Corporate restructuring: When a company is overburdened with debt and it needs to explore options for ensuring it remains profitable and sustainable, corporate restructuring professionals advise on the best possible options and assist them in executing on these plans.
Industry focus
Some middle investment banks have either one or multiple industry focuses. Larger middle market investment banks have several divisions for each larger industry group. Firms that do not specialize in industries are referred to as generalists.
Industrial: Typically businesses that manufacture a product for consumers or other companies. Distributors are sometimes included but sometimes have separate practice focuses carved out.
Technology: This includes software and internet based business, technology enables services and technology based companies.
Healthcare/Biotech: Healthcare services and product companies as well as biotechnology companies and drug development companies. This is an especially important category given the regulations around these industries.
Energy: This segment includes traditional forms of energy and anyone along the value chain in petroleum, natural gas and coal as well as the renewables.
Financial services: This includes everything from payment processors to commercial banks. Regulation knowledge is very important in this industry.
Culture of the firm and pedigree
The culture of a firm and its pedigree are important considerations about whether a firm is a good fit for a company's owner or C level decisions makers. Life is too short to work with people you don't like or respect.
Wall Street "white shoes": This term applies primarily to bulge bracket investment banks, but a number of professionals start their careers in the bulge bracket and move to the middle market. Although they are likely equipped to handle more sophisticated transactions, they have a reputation for being very serious and not very friendly.
Down-to-earth: There has been a movement, especially in middle market investment banks, to be friendlier and more customer-oriented than the stereotypical Wall Street firm. If working with people you like is important, finding one with this characteristic is probably right for you.
Demographic specializations: Some firms specialize in services to specific demographics like women or minorities. This can be important to people who want a firm that understands who they are and the struggles they have overcome to grow their company.
Average transaction size
The term middle market is not agreed upon within the investment banking community. Firms that specialize in certain segments are more likely to understand your best options.
Lower end of middle market: The lower-middle market includes companies from $1 million in EBITDA (earnings before interest, taxes, interest, depreciation and amortization; a proxy for cash flow) to around $5 million in EBITDA.
Middle of middle market: Typically companies with $5 million to $50 million in EBITDA.
Higher end of mid market: Typically companies from $50 million to $200 million in EBITDA. The bulge brackets tend to get interested at this level and compete with the middle market investment banks for this business.
Geographic coverage
The geographic coverage of a firm may or may not matter based on the type of transaction, cultural considerations and the ability of a firm to execute transactions with the legal and business knowledge needed for the geographic areas of interest.
International: Firms that serve the United States and beyond.
National: Firms that provide services only in the United States.
Regional: Firms that provides services regionally. Regions typically include a handful of states or a geographically defined area.
What are different types of investment banks?
M&A only
These are middle market investment banking firms that only focus on mergers and acquisitions.
Specific industry-focused
Firms that specialize are typically industry experts that can provide customized and connections to strategic buyers or investors in the industry.
Debt- or equity-focused
Some middle market investment banking firms focus primarily on raising debt and equity only.
Corporate restructuring
Some middle market investment banking firms focus primarily on corporate restructuring services.
One-stop shop
These firms provide all investment banking services and often have industry-specialized groups as well, good for businesses that have a diverse set of financial service needs.
Merchant bank
Some investment banks act like hybrids between investment banks and a private equity or venture capital businesses. They invest in companies as a part of their business model.
Who's it for?
Owners of privately held corporations
A business owner or owners of a middle-market sized firm.
Owners of publicly traded companies
These are middle market companies that have stock that is traded on a stock exchange.
Owners of family held businesses
These businesses have typically been held for multiples generations by the same family or group of families and have nuanced concerns.
Executives at any type of middle-market business
C-suite executives who are not a business owner but who is in need of investment banking services.
Representatives of local governments & sovereigns
A local government or employee at a local municipality (like a county or city) seeking investment banking services to address its poor fiscal health.
Attorney and accountant representatives of companies
An attorney or accountant seeking an investment bank on behalf of a client, often a small business owner with little knowledge of financial services.
Representatives at private equity firms and family offices
Sophisticated investors with established funds who retain investment banks for mergers and acquisitions and a variety of other advisory services.
What do the experts have to say?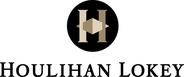 Founded in 1972, Houlihan Lokey is owned by more than 250 of its employees and ORIX USA Corporation, a wholly owned subsidiary of ORIX Corporation of Japan. Houlihan Lokey is an international advisory-focused investment bank with expertise in M&A, capital markets, financial restructuring, and valuation.
Historical expertise in valuations and financial restructuring: The firm has a history prominence in valuations, fairness opinions and solvency opinions and its restructuring practice is one of the best in the nation. It's M&A practice has grown into its own right and is a serious contender in the middle market.
Smart and scrappy people: Houlihan Lokey is rigorous in its hiring process, specifically targeting quantitative thinkers, and its employees are generally thought of as being very intelligent and accomplished. Their workers are scrappy problem solvers who look for creative ways to address client's needs.
Impressive geographic reach: Houlihan Lokey has offices throughout the United States, Europe and Asia, so for the middle market, it has a fairly substantial reach. In the U.S. it has operation in most of the major regions of the country and can easily service clients all over the country.
Specializes in these industries: Aerospace and defense, business services, consumer, food and retail, energy, financial institutions, healthcare, industrials, media & telecom, real estate, lodging and leisure, technology, transportation and logistics.
Best for: Owners of privately held corporations, owners of publicly traded companies,, owners of family held businesses, executives at any type of middle market business,, representatives at private equity firms and family offices and representatives of local governments, & sovereigns.

Lincoln International is based in Chicago, IL, and was founded in 1996. The firm provides a variety of advisory services including mergers & acquisitions, fairness opinions, debt and restructuring advisory. According to their website, the firm completed more than 130 advisory assignments globally in 2013.
Elite institution: Lincoln International is probably one of the most elite middle market focused investment banks. It's connections are far and wide.
Focus on M&A: Lincoln's primary focus is mergers and acquisitions and it is known as an aggressive dealmaker in the middle market.
Fully global firm: The company operates offices in Beijing, New York, Frankfurt, Paris, Los Angeles, London, Amsterdam, Madrid, Milan, Moscow, Mumbai, Sao Paulo, Tokyo and Vienna, with strategic partnerships with firms in China and South Korea.
Broad focus: Lincoln's historical industry focus has been in manufacturing and it is still the go-to firm for companies in this industry. However, it has since expanded to include aerospace and defense, automotive and truck, building and infrastructure, business services, chemicals, consumer, distribution, electronics, energy and power, financial institutions, food and beverage, healthcare, packaging and technology and media.
Best for: Owners of privately held corporations, owners of publicly traded companies,, owners of family held businesses, executives at any type of middle market business,, representatives at private equity firms and family offices, and representatives of local governments and sovereigns.

Lazard Middle Market (Lazard MM) is the middle market arm of the elite boutique investment bank Lazard. Lazard Middle Market is focused primarily on facilitating transactions in the United States.
Middle market advisory from an elite name: The Lazard brand comes with a certain degree of respect and a set of connections to the New York-based boutique parent that could be advantageous for companies in the higher end of the middle market. Mergers and acquisitions is Lazard MM's bread and butter.
U.S. centric: With offices in Chicago, Charlotte, Houston, Minneapolis and New York, the firm has the majority of the U.S., with the exception of the West Coast, covered geographically.
Deep private equity connection: Lazard MM does a lot of work for private equity groups that typically invest in the middle market, so its connections can be advantageous if a company is interested in selling or taking investment from a private equity group.
Focus on a small set of industries: Lazard MM focuses on small set of vertical sectors, including business services, education services and technology, financial services, food and consumer, healthcare and industrials.
Best for: Owners of privately held corporations, owners of publicly traded companies,, owners of family held businesses, executives at any type of middle market business,, representatives at private equity firms and family offices, and representatives of local governments and sovereigns.

Harris Williams & Co. is an independent investment bank specializing in advisory services and financings for middle-market companies. The firm provides a variety of advisory services including mergers and acquisitions, fairness opinions and restructuring advisory. Harris Williams acquired a few other middle market investment banks in the last decade before it was acquired by PNC Financial Services, of which it is a subsidiary today. The firm, based in Richmond Virginia, was founded in 1991.
An established and trusted name: Harris Williams grew rapidly to be an established and trusted name in the middle market that focuses primarily on M&A. It also assists in securing financing for middle market companies.
LBOs for private equity firms: Harris WIlliams built its practice in the middle market by providing leverage buyout services to private equity firms so its connections to private equity sponsors is extensive. In this manner, it is also a go-to shop for companies seeking "buy side" M&A advisory work.
U.S. and Europe-centric: The company operates additional offices in San Francisco, Boston, Philadelphia, Minneapolis, Cleveland, London and Frankfurt.
Industry-specialized focus: Harris Williams has its teams divided into industry groups including aerospace, defense and government, building products and materials, business services, consumer, energy and power, healthcare and life sciences, industrials, specialty distribution, technology, media and telecom and transportation and logistics.
Best for: Owners of privately held corporations, owners of publicly traded companies,, owners of family held businesses, executives at any type of middle market business,, representatives at private equity firms and family offices, and representatives of local governments and sovereigns.

Stifel's Investment Banking practice is principally focused on the middle market. The firm manages public offerings of equity and debt securities, raises debt and equity in the private markets, and initiates, structures, and negotiates mergers, acquisitions and divestitures. Stifel has extensive financial advisory and capital-raising experience, having completed over 3,100 public offerings, 900 M&A transactions and 400 private placements since 2000.
Read More

Brown Gibbons Lang & Company (BGL) is an independent investment bank serving the unique middle market corporate finance advisory and transactional needs of their clients. BGL advises clients in the United States and internationally, primarily working with companies with enterprise values up to $500 million. BGL was founded in 1989 to answer the call from middle market business owners and management teams for sound advice from specialized, experienced advisors who understand the opportunities and issues affecting their businesses and industries.
Private partnership: The firm's independence in the financial services industry means that there are no hidden agendas or cross selling goals of the professionals you hire to assist you in your transaction.
Special focus on real estate: BGL has a specialized focus in real estate investment banking with sub focuses in the healthcare, industrial and multi family space. If you are looking to do a real estate transaction and require the services of an investment banker, GBL is likely one of your top choices.
U.S. focus: BGL is headquartered in Cleveland, OH with additional offices in Chicago, Newport Beach and San Antonio.
Serving a very niche set of industries: BGL provides its middle market investment banking services to business services, environmental and energy services, consumer products and retail services, metals and metals processing, healthcare and life sciences, industrials and real estate industries.
Best for: Owners of family held businesses, executives at any type of middle market business,, representatives at private equity firms and family offices, real estate investors.

Baird is a leading global middle market investment bank that provides advisory, financing and restructuring services to publicly traded corporations, privately held and entrepreneur-owned companies, and private equity firms through an interconnected, cross-border team.
Read More

William Blair & Company is a global investment banking and asset management firm. It focuses on building enduring relationships with their clients and providing expertise and solutions to meet their client's evolving needs. An independent and employee-owned firm, William Blair is based in Chicago, with offices in 16 cities across five continents.
Read More
Raymond James' focus in the middle market is primarily in IPOs and M&A. The firm typically focuses on the larger sized companies in the middle market.
Read More

One of the best names in accounting services has been growing its investment banking arm slowly but surely over the last decade. KPMG Corporate Finance LLC's investment bankers have extensive transaction and industry experience, which enables them to understand the issues and challenges their clients face. The firm's experienced professionals provide objective insight at every step of the transaction process, including analyzing strategic options, assessing value, structuring the deal, designing mechanisms for presenting the deal to the marketplace, managing the transaction process, and negotiating and securing the optimal terms for a successful closing.
Respected name: KPMG Corporate Finance is a part of KPMG, a provider of accounting, tax and audit services. Many of its investment banking clients are sourced through these existing relationships. It's connection to its corporate parent means it is knows a lot of companies around the world that could be potential buyers or investors in middle market investment banking transactions.
Expanded expertise: KPMG Corporate Finance acquired Denver-based St. Charles Capital to access new investment banking talent and expertise from the acquired middle market boutique.
Global reach: Through its connections to its corporate parent and its global offices and network, KPMG Corporate Finance offers a truly impressive global reach for any middle market company seeking investment banking services that rivals the capabilities of bulge bracket investment banking firms.
Vast industry coverage: KPMG Corporate Finance has eleven industry vertical specialization groups including business services, clean tech and industrial technology, consumer markets, energy and natural resources, financial services, healthcare, industrial markets, insurance, real estate services, media and marketing services and technology and communications.
Best for: Owners of privately held corporations, owners of publicly traded companies,, owners of family held businesses, executives at any type of middle market business, and representatives at private equity firms and family offices.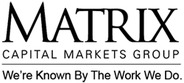 Matrix Capital Markets Group is a private investment bank that strives to provide a unique and personal experience for clients. Its specialties include mergers, acquisitions and corporate advisory counseling. Since its establishment in 1988, Matrix Capital Markets Group has provided high-quality advisory-focused service for clients in many sectors.
Extensive experience: Matrix Capital has deep understanding of the financial markets, and its employees are experts at even the most complicated financial transactions.
Confidentiality: It holds client confidentiality of the highest importance, ensures the market is only a target audience and maintains its true interest in business transactions.
Objectivity: Since Matrix Capital is an independent financial adviser, it does not create potential for conflict of interest; client prosperity is always the first priority.
Resource database: Matrix Capital holds a personal database of more than 2,000 private equity groups, acquirers, lenders and investors for resources that can be focused for the specific size and type of transaction.
Global networking: It forms and maintains strong relationships with buyers, sellers and investors, and it has the ability to reach international opportunities for clients.
Best for: Owners wishing to receive expert help with merging or selling their company, owners acquiring another company and and representatives at private equity firms and family offices.
Compare Reviews for Top Investment Banks

Matrix Capital Markets Group
Read Expert Review

Matrix Capital Markets Group provides superior service for mergers, acquisitions and sales. Staff are experts in financial advising, and they provide their clients with an objective view and a vast amount of global resources.
Disclaimer
Information in this guide is general in nature and is intended for informational purposes only; it is not legal, health, investment or tax advice. ConsumerAffairs.com makes no representation as to the accuracy of the information provided and assumes no liability for any damages or loss arising from its use.