Consumer Complaints and Reviews

Emerald advance - I normally file my taxes myself with Turbo Tax for free, but this year I noticed H&R Block was offering a pay ADVANCE for qualifying taxpayers. I could certainly use the advance to pay off a loan. I asked the rep what would qualify to receive the advance & she said it would depend on my return. I asked if this was a loan & she said no that it was an ADVANCE. So I went ahead & began to file my taxes with them. I normally receive 6-7k back so I wouldn't imagine it being a problem getting the ADVANCE. $340 & 15 minutes later I get an e-mail stating I have been denied for the advance. So I ended up wasting $340 on something I could've done for FREE. On top of all this I'm stuck with this Emerald card. What a way to get people signed up for that program.

Every year I do my taxes through H&R Block. This year I decided to use the best of both. Well my tax professional did not do her job and change my address to the system as I asked her to. Three or four times she did not use the correct account and routing number for my refund so my refund was sent back to the bank from an old account that I had used before I was married. She did not update my information as she was told which I have emails to prove. So June 2nd it was sent back to the bank. For the last six months nobody knows where my refund is. I did a search for my refund through IRS and H&R Block. Finally two days before Christmas I received a check from H&R Block BofI Federal Bank so I think yeah I'm going to have a good Christmas. No. I go to cash my check and it says that the check is not valid.
The lady can't verify the verification ideas. No good. The checking account number is no good. So the first day I can start contacting people after Christmas which most places are closed. I end up speaking with at least 30 different people. Nobody wants to listen to my story or even help with my problem. They sent two of the offices to customer service. Sent me to work. Now the people wasn't even in the office they opened up. I don't know how many cases at least 10 cases on my situation for a supervisor to call me back and none of them ever do. So finally I get a supervisor to call me back on January 6th and tells me to go to the H&R Block office closest to me and fill out a client check replacement form and fax it to them and as soon as they get the facts the money will be on my card. She said I would have my money before the end of the weekend.
So here as it's Monday 3 days after I fax this form three times I finally get a supervisor to call me back and she tells me that they have to have the actual check in hand so I need to send it to them through the mail. So she proceeded to give me the address and it is a Kansas City address where I live at. So why couldn't I just go to wherever it is I'm sending it to and it's handed to them directly. I mean it took 6 months to get my check in my hand so I really don't want to let it go. She says "no man that has to come through the mail." So I went and paid $20 to send it to them Priority Mail. Let's see how long it takes for somebody to get it. All week and I tried to call and figure out if they got my fax and they kept telling me the systems are down or I would wait on hold for an hour and somebody would hang up on me so I still yet to have this problem resolved.
I still don't have my tax refund and the check that they sent me is $1,000 less than what my refund is supposed to be. Also I did the promotion to do it online best of both and they were supposed to give me a gift card. I'm supposed to have a $200 gift card from this year 2015 and I still haven't received it. I've called that department five times and told them that it is not on my my block account and it is not in my email. So I guess now I'm going to get off of here and call them again to see where my gift card is. I'm very dissatisfied with their service. They have been holding and drawing interest on my $5,000 and I think it is bull crap when I got my check in the mail. I went ahead and bought a few Christmas present. Thank you I got my check. I'm going to cash it no big deal. I'll pay my electric later.
Now I sit here and my electricity is off. I have taken 3 or 4 days off of work to deal with these people on the phone and at the office and try to get some kind of answer or some of my money at least. They do not care. They're very and compassion. If they do not listen they want you to explain your situation to every person that they transfer you to on the phone even though you automatically call and ask for a supervisor. So I don't know when I'm going to get my 2015 tax return. I've already did all of my stuff for my 2016 so let's see how long it takes for me to get that this year.

I always did my return myself and only once I trusted H&R and it was a total disaster. The agent eFiled my return and sent me home and after 6 month I received a letter from IRS with a $1500 penalty plus taxes. After many visits to different offices, because they open and close their locations frequently, they found out that my return was rejected the same day but the agent never checked or found out! Can you believe it?
They had as well calculated my income faulty, which I had to pay. I paid $500 plus another $35 for Peace of mind insurance. And that peace of mind insurance didn't help me at all. It has gone almost 1.5 year and after 6 month I got a 1500 refund but not the interest and other paid for their mistake. My ADVICE to you is DO IT YOURSELF and make sure you file it. IRS staff are there to fix your mistakes and they are professional. Don't trust H&R and their incompetent staff. I live in Bonita Springs Florida. It is in the middle of the night I am writing these lines, because dealing with H&R has taken away my peace of mind.

On December 9 at 7:30 am I called H&R Block 18663531266 and ask representative if I paid the past amount on my Emerald Advance would it post by 4 pm same day because I had appointment for Emerald Advance for 2016. He said to pay it and keep my schedule appointment. So I did and was denied code 05 non-payment. The payment didn't post until Sunday Dec 11. And everyone number I called gave me the runaround and not one person try to fix the issue. All decisions are final. I have been loyal customer for 10 yrs and if I knew that the payment wouldn't post I would have change my appointment and avoided a denial. But now my daughter is out of Christmas because of this. I will never get my taxes done by them and all my ties with H&R Block will be canceled!

I have been a loyal customer with H&R Block for over 15 years and for the last few applied for the Emerald Advance without incident. NOT THE CASE this year. I applied a few weeks ago and at the end of this process in the office was informed my application was declined due to insufficient income!!! The day I filed I should have trusted my gut when I didn't feel comfortable with the tax rep (he shared, hang on in there with me. I normal don't do this and not totally comfortable). Nice guy but not the way to instill confidence in the customer! At the end of the visit and after I was declined, I received no documentation but an assurance that he would inquire and get back to me.
After a week and a half of no response I phoned to inquire thinking surely they had entered the wrong information and was informed there was no way for them to look at what was filed for information (WHAT???) and I was given a number to contact H&R Block customer service for hopeful resolution! All I received was an agent telling me she could see the "rejection code" but that she too could not investigate if accurate information was entered or not... are you serious???
I was also informed that I should have been given some documentation as to the reason for decline at the time of my application (I was given nothing) and today learned "We are sorry but once the application has been denied it cannot be re-processed!!!" Seriously??? Even if there is question as to if you entered the right information or not??? H&R Block is an expensive service and I've used them for years, however after today I will not set foot in the office ever again. Lesson learned.
How do I know I can trust these reviews about H&R Block?
672,188 reviews on ConsumerAffairs are verified.
We require contact information to ensure our reviewers are real.
We use intelligent software that helps us maintain the integrity of reviews.
Our moderators read all reviews to verify quality and helpfulness.
For more information about reviews on ConsumerAffairs.com please visit our FAQ.

I have used H & R Block in the past whereas, I sought what, I thought was a well known reliable tax company that, I could trust my taxes to. Instead, I ended up with the most unprofessional, irresponsible, network of people, I could ever believe could make it this long. I made 3 trips to fix the failure to file the health care form. The first individual who messed my taxes up would not take responsibility for the screw up so, I had to argue that have another one to file it right and they messed up. I then went to another office to have it fixed and this time, I ended up paying a tax penalty. I went to another office where, I sought for H & R Block to fix this and THEY HAD THE NERVE TO WANT ME TO PAY FOR WHAT THEY MESSED UP. I AM WARNING EVERYONE. DO NOT MESS WITH THESE PEOPLE.

I have been using this product for the last 10 years and have never been denied but this year I was denied. I was wondering how many people was denied and then went and reset their account and was approved. The lady down at H&R Block said that that was a possibility of something we can do but I don't want to waste my time so I was hoping somebody else had a successful reset on their account?

Well here is my story. There are too many on here about negative so I will give the condensed version. H&R made an error on my taxes and put a number in the wrong column. The IRS caught this and sent me a letter saying I owed them money. I took this letter to the office and the manager is sorely under-trained. Nothing about "We will look into this", just a bunch of excuses. Thankfully I bought their Peace of Mind for said year but in reality why should I have? They made the error but oh that is right they don't stand by their product.
So 5 months later I am still arguing with H&R block and they have come full circle where their claims review committee has told me I have to "Prove H&R Block made the Error". Ok I will prove it. You did my taxes and the IRS didn't like it! Needless to say I will never use them again nor will I recommend them to anyone. One of the most expensive places in the country to get taxes done with some of the most uncaring individuals around.

I went to the H&R Block in Middletown and did my Emerald Advance and was told one day I have to wait and I went to see if it was on my card and was told I have to wait 48 hours to get it on my card yet. H&R Block took out there 45 dollar fee right away now I have to wait to get my Emerald Advance. This is not right. They should have told you have to wait. This is the last year I will ever go there.

I have applied and been approved for the H&R Block Emerald Advance for 9 years until this year, 2016. I was denied because even though I have earned and pay state & federal taxes on my unemployment compensation weekly checks, H&R Block bank said my U.C. Payments do not count as income, therefore I would not be able to pay back the Emerald advance of $350.00-$1000.00. Which is stupid because H&R Block for one charges $45.00 to obtain the advance, and two, the amount "loaned", given is deducted dollar for dollar out of the customers federal tax return in February/March, before the remainder is even in the hands of the taxpayer. The amount loaned through the Emerald Advance is not paid back like a traditional line of credit!!
I will no longer do any sort of business with H&R Block, due to the ignorant, illogical manner which they approve their Emerald Advance in November of each and every year. This needs a severe change. And you as well get charged a "highway robbery" amount, anyway of $250.00-$400.00 to file your taxes after Emerald Advance has been given. I am forever finished, disgusted, and will NEVER RETURN TO H&R BLOCK AS A CUSTOMER, and neither should you!!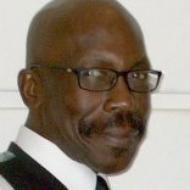 Well... er... can you go back as far as... eh hem! 30 years? Approximately 30 years ago, I stepped into an H&R Block office. For a fee, the H&R Block rep arranged for me to get a rapid refund (back then, a couple weeks was RAPID!). Wow! Was I a happy camper! (1980-something). So much so that I happily camped out with the IRS (if memory serves me correctly) for 3 consecutive years at a rate of $444.00 a pop. You see, unbeknownst to me, the H&R Block rep really wasn't paying much attention to the accounting details. I had all the confidence in the world that this person was really an "on the money" professional. Turns out that the person's calculations were all "off the money."
No matter how much I tried to convince the IRS that it wasn't my fault, but that it was that of H&R Block, instead, they really didn't see it that way. So for 3 consecutive years (again, if I remember correctly) I was "docked" by the IRS $444.00 for somebody else's H&R Block-headed mistake. As far as "Uncle" was concerned, it was my tax return and my responsibility to be certain all was in order. (Arr yeah... Like was some accountant or something like that!) Well, I became one, quick! Self-motivation!
Well... I'll tell you... Since that time, if I had anything good to say about H&R Block, I guess it would be that they really inspired me to be my own accountant from thenceforth. No thanks to that horrible experience, I opted to do my own taxes ever since! Thanks H&R Block for NOTHING! Guess that's it... Except... I'm really not amazed that here they are 30 years later being no better than they were 30 years ago. No rating. An "F" would be just too good for them! Baaah!

I too have become a victim of H&R Block deceptive, illegal, and inept practices! I am seeking all individuals who want to start a Class Action Lawsuit! I reside in California. I am contacting the Office of the Attorney General Kamala D. Harris. This would not be H&R's first lawsuit for their inept, deceptive practices. If you are interested please, please, please email or call the Attorney General regarding any and all issues. Mine, was an error committed via Helen ** and now I owe the IRS and the State of California for her ERROR, and they originally stated that they would take care of it, paid $72.00 and told me not to worry.
Today, received a call from someone I had never dealt with stating they will not pay for the error they made. When questioned, they literally hung up on me! I already made a compliant with the BBB, and now am taking it to the Attorney General. They have done this one too many times! They should not get away with this! If calling just goggle. Prayers to all!!

Having read the reviews and the problems encountered with H&R Block offices, I can only say if the parties used the H&R Block yearly software and file taxes themselves, they would not have the problems they encounter. Immediately after e-filing, your tax is checked by IRS and in same day, you receive an acceptance or error notice. If an error, you will be told what the error is, then correct it and resubmit. It couldn't be simpler. Your only cost will be the purchase of the software. I have used H&R Block software for years since it was TaxCut.

This year for my personal tax H&R Block managed to not only present me with a tax bill but when I asked for explanations they simply said that was not up to them. Unclear about what they are doing and very bad written and verbal communication.

Myself and my husband have gotten our taxes done at H&R Block for many years with no problems at all. We went and saw Randy in 2013 for him to do our 2012 taxes. Everything seemed to be right. Fast forward to March 2016 when we received a letter from the IRS stating they did not include all our information in and we now owe money to the IRS. I save my taxes for 5 years so I still had all my tax information. I pull out the trusty little folder they give us and there is the form from our 401K. It showed the amount of taxes we owed.
So we did give it to him he just did not file it. So first my husband called and no answer. Then I called and set up a appointment to meet with Randy and in which he did say that he did make the mistake and he has to pass it on to his supervisor, but they will pay this because it was their error. He took my husband's # and took all of our information, the tax forms and the letter from the IRS. So we waited a couple of weeks with no call from anyone. We called again and they did not return our call. So finally I got a hold of someone in the corporate office and they said that they don't have a case set up and they are not showing any of that information was in their systems. I was furious. Here we have all our information with them and they don't have it??? So they said they can set me up with an appointment with someone in their main office here in Green Bay Wisconsin.
Thank goodness when I went in they did have the information just sitting there and no one was doing anything about it. During my appointment I spoke with Kelly ** and she said that because we did not purchase the peace of mind they can't cover the amount we owe for taxes, but they will take care of the interest and also they will pay for what we paid to get our taxes done. So we waited to get a new letter from the IRS so we could pay what was owed to them because at this point I felt that we had no choice. Well we did get a letter from the IRS in September 2016 stating that if we don't pay this they will garnish our wages. So my husband tried calling H&R Block and tried calling H&R Block and no one EVER got back to him. Then last week they did garnish his wages and we tried calling again and no one called us back.
We keep getting someone saying that they will calls us back and no one EVER calls us back. When you are in customer service you need to follow through with your promises. What a joke I have never done with a company who has messed up and not taken the initiative to fix their problems. When I did meet with Kelly I let her know that we did not want to pay for their services for the 2015 year so we did our taxes ourselves and she then tried to push a second look on us. Yeah right, they messed up. They failed to call us back and follow through with what they promised, all because we did not have the Peace of Mind. I am sorry but if I did my job wrong my company would have to take care of it because it is what professional businesses do. Now they lost a long time customer because they are unprofessional and can't do their jobs correctly.
One of the worst things about this is that when they did our 2012 income taxes even if this charge was on there we would have gotten a huge refund. But now because we made more money this year we didn't have as much coming back and so it hurt us a little bit more this year than it would have if they just did their jobs professionally. I will never go back and I will also tell everyone about the poor service and how they really operate. Wish I knew of a way to make the company responsible for their employees, and to follow through with what they promised.

I filed my 2014 taxes in March 2015 and presented documents from a lawsuit I won. I told the rep that my attorney said the award was non-taxable but the rep said she believed they were. I told the rep that I must defer to them as the subject matter experts and that I wanted them to research the tax laws and if the award was taxable, to include it in my tax return and if not to let me know. The decision was that it was non-taxable. In August 2016 I received a letter from the IRS stating I was penalized for not reporting the award on my taxes. I called the H&R Block office and spoke to a rep now available during the "off-season". I told them about the problem and sent them a copy of the documents which they then wrote a letter and forwarded everything to the IRS to dispute the claim.
I received another IRS letter restating that I owed the taxes. I spoke to the H&R Block rep in person and was told that upon further review a mistake was made and that the money awarded from the lawsuit was taxable. I was then told that because I did not purchase the $50 dollar "peace of mind warranty" H&R Block would not pay any of the costs incurred from the IRS. I then asked why I would pay a tax professional $50 dollars for them to know how to do their job when I am already paying almost $500 dollars for them to "do their job" and therefore, know how to do the job? I was then told the warranty was just that- a warranty to ensure if a mistake is made by H&R Block that all costs associated with the mistake are then paid.
I then rephrased the question and rhetorically asked, "So, you're telling me that I am asked each year to make a decision as to whether I want the warranty or do not want the warranty for peace of mind to pay H&R Block $50 dollars as insurance that the rep who does my taxes and is licensed by the state as a professional actually knows the job well enough to do my taxes? And if a mistake is made my $50 dollars (and those who pay it) help H&R Block offset the expense associated with the mistake?" I further explained that it is actually we the taxpayer who are paying the costs associated with any mistake made by any tax preparer employed by H&R Block and that the company actually does not incur any burden or cost for their mistakes.
So we have the option to pay or not to pay H&R Block $50 dollars so someone who goes through specialized training, is supposed to know the tax laws and the forms needed to comply with them, are licensed professionals,and are purported to be the "subject Matter Experts" can make a mistake due to a misinterpretation of the tax code or incompetence and little if anything happens to the person who prepared the taxes. I find this practice no different than if an attorney gave us the option to pay $50 dollars up-front so they would defend us if a decision they made cost us hundred or thousands of dollars in out-of-pocket expense or incarceration. Any other "professional" charges you for their service and if they make a mistake they fix it at their expense and do not charge you extra to be covered against mistakes THEY make. I stopped using H&R Block almost 20 years ago and now I see why I left.

Here it is 10 months later and still receiving bills from the IRS. First time ever using H&R block since I got married and needed advice on how to file. Their work is suppose to be 100% guaranteed or so they advertise. Long story short my taxes have been amended, fees to IRS have been paid $714. I just received a new bill for $1,644.00. Spoke to IRS. They need yet another letter stating the amount being charged does not reflect my pending amendment. When I spoke to them this morning I was told I would get a call back. Walked into their office of course who was dealing with me was gone for the day. Left a little old lady that knew nothing about my situation in charge of my situation. Never ever again will I trust them.

We have had our taxes done by H&R Block for several years. In March, when at an appointment for this year's taxes, we were notified that there was an error on our last year's taxes... to the tune of $10,000. H&R Block had knowledge of this mistake the November prior and never notified us!!! We had purchased the Peace of Mind and submitted a claim. The error was on the part of H&R Block and I had direct communication with the District manager, Michael **... who even gave me his cell phone number. We received $5500 from the Peace of Mind 8 weeks after submitting the claim.
Mr. ** explained that the State of New Jersey would be notifying me with penalties and interest on the tax error. He explained that I needed to pay the amount and then submit for reimbursement. I made an appointment at the same H&R Block to submit the invoice from the State. My consultant had no idea how to handle it. I was uncomfortable after she asked me to write our social security numbers on a piece of paper and leave them with her.
I have called Michael ** dozens of times and left messages. NO ONE RETURNS MY CALLS!!! Customer service should be number one in every company that deals with the public. I have called the corporate office... Well, I guess you know how that went, since I am now writing a review. I am hoping that someone from corporate reads this and gives Mr. Michael ** a kick in the butt to solve my problem!! Check your voice mail!!

Last year the IRS started garnishing my husband's checks. It has taken us over a year and lots of money to finally find out why. Apparently H&R Block didn't file our returns for 2 years. Actually it was an amended one from the year before and then that year. We were led to believe they did. And when we didn't receive our refund, I called several times and was told different excuses. Finally their last excuse was since we owed the state they took it. I believed that and let it go.
Now a year goes by after all that and we file with a different company. No problems. Then a couple months later they start garnishing my husband check. All we could find out on our own, was that it had to do with us not paying enough in... which made no sense because we have always gotten money back with the exception of those 2 years. As I said its been over a whole year of money being taken and the money we had to pay out to an attorney and an accountant. Only to find out it's all because of the year we went to h and R block they never filed for either year. All I am asking for is our 375 bucks back that we paid the girl who did it. I have also been given the runaround.
Our accountant refiled for us and our lawyer said "they are next. Keep your fingers crossed." He can get thru and at least get our money back. The worse part of all this... I even managed to find out the girls cell phone number and contacted her numerous times over the next 6 or 7 months of that year. And to think all she had to do was take 5 min. to look it up on her computer and she would have seen that she never filed them. But instead it was easier to lie to us for 5 min. with b.s. that I'm so embarrassed now that I actual fell for. Im not even asking for anything from them except the money I paid her.
The office staff is extremely rude. And when we called headquarters we were led to believe they would be calling us back and every time we called back we would have to start all over with it... even though we were also given case number. It's very sad to think that a company can get away with advertising. They right a wrong and yet has no intentions of it.

This is in Raleigh NC. I called and my taxes were already due in a couple of weeks. His name is Jim **. I spoke with a man on the phone who said no problem. I can have them done in 2 days. I gave him everything he needed and he said it would be done by a day before the deadline, now I call every day and no answer. So the last time I called which was yesterday he said he would call me back today. Not a callback! He will not answer my calls or email! Why and how do you sit back and do something like this and get away with it! But since I have been in Raleigh, NC the city as a whole is lackadaisical. I don't even know the meaning of the word but they are lacking care for their job and are in a daze doing their jobs! Too bad NC that is why the state is always in the top 3 for the most laziest city in the US.

My taxes are very simple so I have always filed them using a simple online software that walks me through each step, providing guidance along the way. It costs me $9.99 each year to file both my Federal and State taxes and I have never, ever had any problems. When it was time to file my 2014 taxes, I decided it was best to get help from a professional firm because for the first time in my life, I had a 1099-k for income I had received from renting my apartment (AirBnB) in addition to my annual income (W-2). I gathered all of my documents and went to my local H&R Block to meet with what I thought was a competent tax professional.
He filed my Federal and State returns and then he gave me the piece of information regarding my 1099 that I had come to H&R block for. He asked me how many nights I rented out my apartment during 2014, and when I told him 12, he replied by notifying me that because I had rented it out for less than 15 days, I was not required to include the income I received on my return. Great news, I thought! I was unaware of this IRS rule and would have totally claimed the rental income on my return had I completed it myself. The $210 I had to pay H&R block was totally worth it, right? WRONG!
So fast forward to September, 2016 when I get a notice in the mail from the IRS claiming that I owe them taxes plus interest on the AirBnB income I didn't claim on my 2014 tax return. Clearly this is something H&R Block would take care of since they were the ones that made the error, not me. So yesterday, I take all of my 2014 tax documents and the IRS notification down to a local H&R block (not the office where I originally visited). The tax advisor and I chat about why I made the appointment and she proceeds to go through my tax forms looking for a Piece of Mind Service Plan. (The Service Plan wasn't there because my agent reassured me that it wasn't necessary because my income tax return was so simple and straightforward).
The tax advisor then apologizes but tells me that there is nothing she can do for me because I didn't purchase the Piece of Mind Plan. Unfortunately, I would have to pay the back taxes, along with interest that I owed to the IRS. I explained to her that the only reason I came to H&R Block in the first place was because I needed assistance with filing my rental income from 2014 and was now being told that I owed money on it when H&R Block assured me that I didn't. She threw her hands up in the air and told me there was nothing she could do to help me.
So basically, I paid H&R block $210 for a service that I always do on my own for $9.99. I was given false information, my taxes were filed incorrectly and now I'm being told that I owe the IRS additional taxes on the income H&R block told me not to include on my return. Makes perfect sense. I advise you to NEVER use their services.

My wife and I file our taxes with H&R block every year. We will no longer be going to them, EVER! I just recently, got a letter from the IRS stating that my 2014 taxes were done incorrectly and I had missing income from a State Return the prior year that needed to be declared. So I looked through my folder for the tax year in question and the form the state sent me with the income in question was in there, with a check mark from the H&R tax associate like it was entered. So she put a check mark on the document but it was not included on line 10 of the filing form sent to the IRS like it should have been. This is entirely H&R Block's fault. We provided the right documents and the H&R tax associate neglected to put in the value it showed.
Now I owe the IRS 1000$, due immediately. I would have rather got no refund. I contacted H&R block and they want my wife and I to come in and waste our time so they can review what they did wrong. When I know exactly what they did wrong. They offered to pay the IRS interest and fees if we come in and let them review, but that is far from good enough. What about my time? What about the money I paid to have H&R prepare them in the first place? As far as I'm concerned the 40$ they are offering to cover is not satisfactory. We are not the Clinton's, but an hour of our time cost more than 40$. I paid 300$ in preparation fees alone. They need to at least refund the prep fees + the penalties and interest. Minimally, 350$, but they refused.
So I'm here letting folks know to stay away from this company and what we can do to fight back because their arbitration clause stops the justice system from enforcing any laws against them. I'm filing form 14157 with the IRS and making a complaint against the company and the preparing associate. I recommend others that this happened to, do the same. I feel like the tax associate was pressured by the H&R block tax service company management to not put in the additional income from the prior years state refund because it would have lowered my return to nothing.
If my return is too low, they can't advertise that H & R block gets back more money for their customers than anyone else. So they offer their associates rewards for getting higher refunds, so the associates cheat on peoples taxes and the people don't know it until they get a letter from the IRS years later. So she got more company points for getting me a larger return that was not justified. I didn't even know she cheated and that I actually owed money. While she hit her company goal and got her bonus. I got screwed. Really bad idea to give incentive for cheating the IRS H&R Block execs, I'm turning you into the IRS. I hope they stick Sen Warren on your company!

I have called several times trying to resolve my issue. However every time I get a human on the phone they hang up or just start pressing numbers, which then sends me to the survey. I had an issue what three years of tax returns which was their mistake. They did the Amended return only for that to be sent back by the IRS saying it was incorrectly done. I called the 1-800 number. They set me up with an appointment. I went to that appointment today, only to be told that their systems are down. The lady couldn't help me.
Since that happen I tried to call the 1-800 number again. Even asked for a manager this time. Only to once again be hung up on. So I guess they can't help you once you have a problem. P.S. Do not waste your money buying their peace of mind. I bought it and still get no help. I am so frustrated. Next year I will be doing my own taxes. At least if I make a mistake I will know what I did. NEVER AGAIN will I pay 262.00 TO get my taxes done incorrectly.

My husband and I went to H&R Block to file our taxes this March. We have a VERY basic file (one income, one maternity leave, and one charitable donations form). Our appointment took almost three hours and we were able to pick up our return that week. We got $2200 back from the government. As a fairly low-income, young family, that money was spent pretty quickly on some car repairs and other necessities.
THREE months later, we received a call from H&R Block telling us that they reviewed our file again and discovered that they gave us too much money back and we now owe the CRA $1400. That is over half of our return and we did not have the money just sitting there. The only thing they offered to do to make the situation right is pay for our fee next year, which doesn't help at all considering that we will never be using their services again. It took multiple phone calls to even hear back from anyone in a position of seniority and the communication with the organization was terrible.
After investigating a little bit, we discovered that the employees at H&R Block are not accountants and are only trained to deal with a few things. Even so, the mistake they made was so basic and we had one of the easiest tax files you can get. We are so disappointed and frustrated to have to pay such a large amount to the CRA because of a very simple mistake made by an H&R Block employee. Please pay the extra costs and go to a certified accountant for your tax needs because these "tax experts" will make a mess of your taxes and cause you a lot of grief.

I have never dealt with a company this hideous. They did my taxes wrong and now I owe the irs. My first claim was submitted April, 2016. At first I was told the claim was approved and I would be receiving a check. When the check didn't arrive I called back and was told it is now under review. From a series of 25 conversations with the claims department I still do not have any answers. They asked that I contact the IRS for more documentation, which I have done twice now. I have had over 6 new claims, and promised a supervisor would call me back 5 times. I have yet to receive any phone call regarding this issue. This company lies to me each time I call, and I cannot believe they are still in business. They are crooks, and I highly recommend NOONE goes to them to get their taxes done.

I filed my tax return for 2016 from H&R Block. The file was completed on February 10th 2016 by **. Along with filing my tax return, I had applied for ITIN for my wife as well. Office address – 735 SW 185TH, ALOHA, OR, 97006. In May, I received a letter from IRS stating that there were some mistakes in the ITIN application form for my wife and they have rejected the application. Also, since the ITIN got rejected, I received $600 less refund from IRS.
I called H&R Block office immediately and they gave an appointment to fix the issue and reapply for the ITIN. Next day I visited their office (10477 SW Beaverton Hillsdale Hwy, Beaverton, OR 97005 (503) 643-9723) but the tax preparer told me that she would not be able to sign the ITIN application since she does not have the authority. I will have to go another day when proper authorized person will be present who can sign the ITIN form.
So far I have visited their office four times and no progress made till date. Neither the ITIN application has been sent nor has the amendment for $600 been filed. Also, I am not being able to send my state tax file since I have not received my wife's ITIN yet. Whenever I am calling their office, every time they are saying that they will call me back but I never received a call. These people say that they will guarantee of the maximum refund and accurate filing but I see that they do not have that much expertise. Also, they are very unprofessional. Worst experience!!!

Due to an error in H&R Block's web application, and management's unfamiliarity with the tax code, I lost out on a $2200 tax rebate last year. The State of Vermont requires that all residents file a Homestead Declaration (HS-122) every year for a credit on their property tax. Last year, H&R Block did not include this form in my return. When I questioned them about it, they said it was because I had not requested a property tax adjustment. This has absolutely nothing to do with the form, and is not a requirement of filing. The State's own website asks if you're requesting an adjustment first, and if not you still have to complete the application. If you don't, your property tax is not calculated correctly by your town, as they need that data (business use of home, income, etc.). In short, H&R Block "fixed" something that was not broken, and has no clue what they're doing. They do not deserve to remain in business.

Filed tax returns with H&R Block. There were errors with the 2014 return and received a letter from the IRS requested omitted forms. Instead of a refund I ended up owing money. I made a follow up appointment with H&R Block, the representative informed me that there was an error made, faxed the requested forms. Per the representative, fees paid for tax preparation would be refunded and costs billed from the IRS would also be reimbursed.
The 2015 returned was amended due to late notification of a trustee account and was also erroneous per the IRS, so ended up owing additional money for this as well. My name was spelled wrong on the returns. When I met with a manager at H&R Block to discuss this, I was informed that I would not be reimbursed for the errors. In addition to this there was no record of a refund and no explanation for why this had not been entered.
The manager reported she would have to send the refund request to "corporate," to process. She also had the nerve to ask me if I had a copy of the receipt and when I did not asked her to look this up on her computer. This took several hours of time over the phone with the IRS and resulted in an in person visit with the IRS to straighten out. I will not be using H&R Block in the future and am not able to recommend this business.

This was our third year of the glorious H&R Block experience. Filed taxes in 2015. No return. Found out that preparer entered account information for someone else (different bank, acct. number, routing number). Inexplicably, this bank DEPOSITED the funds even though none of the credentials matched. I called help number about 12 times. I was always given the runaround. I went to local office and was told they couldn't help me. They didn't even offer a refund of the fees. I found out they closed my claim for no reason and the information in the file was completely inaccurate.
I reopened the claim and didn't hear back for another month (until I faxed them a nasty letter and filed a claim with BBB). Same crap, different day. No help, refused to offer support of any kind to resolve the issue with the bank or IRS. Refused to even ask their insurance to cover the return amount so they can deal with the bank seeing as it is their fault. Then the woman who was "helping" us left for vacation and sent us to another lemming. She did nothing. She even told us it was our job to call H&R Block Corporate to resolve the issue. What are these people being paid for? Anyways, now I'll be suing a bunch of people I guess, all thanks to the wonderful world of H&R Block. On the plus side, they gave me back my preparation fees (yippie!)

H&R Block stated that we did not qualify to be able to deduct out sales tax on a new house that we build (a $5000) error. We filed an amended return and the IRS stated we did qualify for the deduction. H&R Block would not admit they made a error and would not help correct it. DO NOT DO BUSINESS WITH H&R BLOCK. They do not know what they are doing. You will lose money if you do.

Melissa Hincha-OwnbyTax Software Contributing Editor
Melissa Hincha-Ownby is a freelance writer who finds joy in doing her taxes, testing new tax software programs and sharing her experiences with others. More about Melissa→

H&R Block has prepared and filed more than 600 million tax returns since 1955 and although the online version is a more modern incarnation of this service, taxpayers can have peace of mind knowing that they are working with one of the most experienced tax service providers in the nation. In 2012, the company processed more than 25.6 million tax returns including 20 percent of the returns filed by low-income taxpayers that claimed the Earned Income Tax Credit.
Variety: H&R Block offers several different packages that meet the needs of a wide variety of taxpayers - from a basic free file to a more complex return for a sole proprietor. H&R Block At Home customers can also grant access to a local H&R Block professional, which allows for more personalized support and assistance.
Audit support: All packages, including the Free File option, come with free audit support and representation from an enrolled agent.
Multiple refund options: Multiple refund options are available including direct deposit, refund anticipation checks and a prepaid MasterCard.
Upsells: H&R Block uses refund anticipation checks. Refund anticipation checks come with higher fees and there are only certain instances in which this option is used.
Basic package: The basic package is priced at $34.95.
Best for Individual and Basic Filers, Families and High Income Individuals, Sole Proprietors, Taxpayers with
Compare Tax Software and Services
H&R Block Company Profile
Company Name:

H&R Block

Website:

http://www.hrblock.com/