Find the Best Credit Repair in San Antonio, TX


Credit repair services in San Antonio
Texas has the fifth-highest identity theft rate in the country, which could be why so many residents are struggling with messy financial histories and low credit scores. Having a low credit score can impact your purchasing power and make it challenging to buy big-ticket items like houses and cars. Some San Antonio residents turn to credit repair companies to help reduce calls from creditors, monitor their credit, negotiate debt and provide financial counseling.
One of the biggest concerns that San Antonio residents have with credit repair is the cost. If they are already in an overwhelming situation when it comes to their finances, they can be hesitant to spend even more money on a possible solution. Keep in mind that each company has different payment schedules and pricing models. It's essential to find the credit repair company that not only gets results but also works with your current fiscal position.
San Antonio credit repair scams
Be wary of companies that make big promises or sound too good to be true. Quick fixes usually aren't fixes at all. Credit takes a long time to restore, so any company promising considerable results in a short amount of time should raise some red flags. Signs of credit repair company scams include:
You aren't given a copy of the "Consumer Credit File Rights Under State and Federal Law" letting you know your rights to obtain a credit report and dispute inaccurate credit report information.
You aren't given a copy of the contract to view before you're asked to sign it.
You're asked for payment before the services have been performed.
The company promises to remove accurately reported information from your credit report.
San Antonio credit repair laws
Strict federal guidelines bind every credit repair company in the country. Dealing with someone's financial and credit history with a very delicate and private process, and unregulated, can open unsuspecting customers up to scams and identity theft. The Credit Repair Organizations Act was passed in 1996 and lists specific federal guidelines that all credit repair companies must abide by, including:
It is illegal for credit repair companies to promise they can give clients a fresh start with a new credit profile.
Credit repair companies are not allowed to charge large payments from customers in advance of providing services.
Credit repair companies must inform clients that they can take action to repair their own credit.
Along with federal laws, Texas also has a rigorous Finance and Commerce Code that holds creditors to stringent standards. Some of these regulations include:
Debt collection companies in the state of Texas are required to be licensed and bonded. The license must be renewed regularly; any company that fails to maintain a surety bond must stop work immediately.
Collection agencies must have paperwork to prove that they are legally allowed to collect a debt, including proof of the debt from the original creditor. What this means for you is fewer calls from Texas collection agencies about debt that you do not legitimately owe.
San Antonio credit repair FAQ
Is credit repair legal in Texas?

Yes, credit repair is legal in Texas. Texas has some of the strictest rules and guidelines about finance, credit and commerce. These rules are in place to ensure San Antonio residents do not get scammed or fall victim to identity theft at a time and their life when they are most vulnerable.

How much does credit repair cost in San Antonio?

Most San Antonio credit repair companies charge between $100 and $150 per month for credit card repair, monitoring and analytics. There is usually also an upfront fee to give them access to your credit history reports. Other credit card repair companies in San Antonio charge per deduction. For example, if they can deduct six things from your credit report that are impacting your score, and they charge $100 per deduction, you'll pay $600 for the services.

How common are credit repair scams in San Antonio?

Credit repair scams are common in San Antonio. Unfortunately, wherever there are vulnerable people, there are scams. There are many legitimate credit repair companies in the Texas area, but there are also people out there who are looking to exploit people during a difficult time.

Where can I get a free credit report in Texas?

There are three nationwide credit reporting companies, Equifax, Experian and TransUnion. The Fair Credit Reporting Act requires these companies to give you a copy of your credit report upon request once every 12 months. To get your free credit report, you need to provide your name, address, social security number and date of birth. Having this credit report once a year allows you to review it for information that is inaccurate, incomplete or outdated.
Thank you, you have successfully subscribed to our newsletter!
San Antonio credit repair company information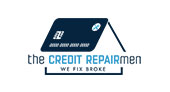 The Credit Repairmen have two different pricing models for its credit repair. The more aggressive model is the pay-for-success model. There is a hard cap on the number of items they bill you for after they are deleted from your credit history. The other program is an installment plan which is a good choice for San Antonio residents only need a few investigations and deductions from their credit history. The company's free evaluations include in-depth destruction with one of their expert credit advisors and a strategic planning session for raising your credit score.
Service areas: Metro San Antonio
Address: 6989 Alamo Downs Pkwy, San Antonio, TX 78238
Phone: (210) 520-0444
Hours: M - F: 9am - 6pm; Sat: 10am - 1pm
Website: thecreditrepairmen.com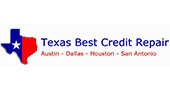 Texas Best Credit Repair not only focuses on fixing bad credit but giving you the tools to make better financial decisions moving forward. Texas Best Credit Repair's "Credit Expert Plan" delivers personalized credit coaching and maximum score improvement, while the "E-Coach Plan" is a more affordable option that uses technology to offer online credit improvement solutions.
Service areas: San Antonio, Dallas, Houston and Austin
Address: 10010 San Pedro Ave., Suite 565, San Antonio, TX. 78216
Phone: (512) 308-6000
Hours: M - F: 8am - 9pm; Sat - Sun: 12pm - 5pm
Website: texasbestcreditrepair.com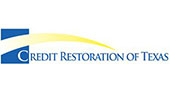 Credit Restoration of Texas is bonded and insured to perform credit repair work, registered with the Secretary of State and certified by the National Association of Credit Service Organizations (NACSO). Credit repair plans include 24/7 online access to your credit restoration process, six full months of disputes and eliminations with all three major credit bureaus.
Service areas: Metro San Antonio
Address: 4203 Gardendale, Ste. C101, San Antonio, TX 78229
Phone: (855) 825-4525
Hours: M - F: 9am - 7pm
Website: creditrestorationoftexas.com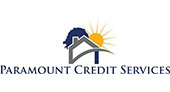 Paramount Credit Services offers a free credit consultation, a real credit repair plan, a three-bureau report and scores and budget-friendly services. It has access to a network of qualified realtors, mortgage bankers and lenders to help you step into homeownership or buying a new car. Its expert credit consultants work to help you take a close look at your debts and decide on a negotiating strategy that works best for your situation.
Service areas: Greater San Antonio
Address: 17806 I-10, Suite 300, San Antonio, TX 78257
Phone: (210) 355-9232
Hours: M - Sat: 10am - 8pm
Website: paramountcreditservices.com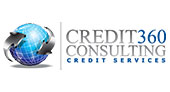 Credit 360 Consulting helps identify solutions to bad credit and provide guidance so that you can maximize your credit score. It offers free credit evaluations for first-time clients and helps remove damaging information from your credit reports such as foreclosures, bankruptcies, repossessions and liens.
Service areas: San Antonio and Austin
Address: 17806 I-10, San Antonio, TX 78257
Phone: (888) 900-5138
Hours: M - Sat: 8am - 5pm
Website: credit360consulting.com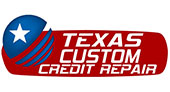 Texas Custom Credit Repair is a popular choice for San Antonio residents who want to qualify for a loan. Its expert credit consultants can help remove repossessions, medical bills, late payments and tax liens from your credit history. The company also works with a network of experienced local Realtors to help you not only find the home of your dreams but also qualifying for a mortgage.
Service areas: Statewide
Address: 16350 Blanco Road, Suite 110, San Antonio, Texas 78232
Phone: (210) 405-0455
Hours: M - F: 9am - 8pm; Sat: 9am - 4pm
Website: texascustomcreditrepair.com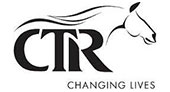 CTR Credit Repair Has helped thousands of San Antonio residents remove charge-offs, tax liens, foreclosures and bankruptcies. It starts by evaluating your credit situation and deducting negative items from your credit report. It also provides income tax preparation and notary services.
Service areas: Greater San Antonio
Address: 333 Valley Hi Dr., San Antonio, TX 78227
Phone: (210) 330-2725
Hours: M - F: 10am - 5pm
Website: ctrcreditrepair.com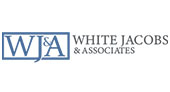 White Jacobs & Associates offer an aggressive type of credit repair that increases your buying power through a four-round customized process. Credit repair typically takes six months, but it is common for clients to start seeing results in as soon as 30 to 45 days. San Antonio residents sign up for a no-cost consultation, and the first round of audits begins. Many San Antonio residents rave about how they can buy homes and cars and travel because this company helped improve their credit score.
Service areas: Statewide
Address: 200 Chisholm Pl., Suite 250, Plano, TX 75075
Phone: (888) 505-9810
Hours: M - F: 8am - 5:30pm
Website: whitejacobs.com/credit-repair-san-antonio
You're signed up
We'll start sending you the news you need delivered straight to you. We value your privacy. Unsubscribe easily.