Best Credit Repair in Portland, OR
Credit repair services come in handy if you want to fix your credit score in a relatively short time. It's possible to repair your credit score without help, but many people in Portland find it tedious and complicated to navigate through reports and contact creditors. Hiring a credit repair company saves time and effort.

What to know about credit repair services in Portland
When comparing credit repair companies in Portland, consider the types of services each one offers. All credit repair agencies dispute incorrect entries in your credit report, but some also provide services for credit monitoring, debt negotiation and financial counseling for a fee.
The state of Oregon defers to the Federal Credit Repair Organization Act (CROA) to regulate credit repair companies. The law was put in place to protect consumers from credit repair companies that use dishonest business practices. It states that:
Credit repair companies can't misrepresent their services
Credit repair agents must provide a written contract
Clients have three days to cancel their contract
Credit repair companies can't charge clients before rendering services
Consumers can bring legal action for a full refund plus damages if a credit repair organization violates the CROA. The most important thing the CROA does is make it illegal for credit repair organizations to make false claims. The law is enforced by the Federal Trade Commission, which has the authority to shut down any credit repair company that violates these regulations.
Portland credit repair FAQ
Is credit repair legal in Oregon?

Yes, credit repair is legal in Oregon.

How much does credit repair cost in Portland?

The cost of credit repair services in Portland is typically between $50 and $100 per month.

Who regulates credit repair companies in Oregon?

Credit repair companies in Oregon are regulated by the Federal Credit Repair Organization Act (CROA), which sets guidelines that credit repair companies must follow.

How can you tell if a credit repair company is a scam in Portland?

In Portland, credit repair scammers often pressure their potential clients into paying large upfront fees. Any company that guarantees easy and quick credit repair should raise a red flag. Don't fall for promises to remove negative information from your account if it's accurate or to create a new "identity" that includes new social security or federal employer identification numbers. Remember that credit repair companies can only remove inaccurate or unfair information from your credit history.
Thank you, you have successfully subscribed to our newsletter!
Portland credit repair company information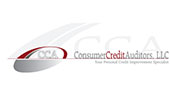 Consumer Credit Authority offers a $150 credit rescue plan, basic monthly services at $69 per month and advanced semimonthly services at $167 per month. The company provides free consultations and helps remove negative items from customers' credit scores.
Service areas: Portland metro area
Address: 13500 SW Pacific Highway, Ste. 58-435, Tigard, Oregon 97223
Phone: (727) 487-2999
Hours: M - F: 9am - 5:30pm
Website: consumercreditauditors.com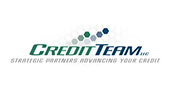 Credit Team provides credit consultation and helps develop an individualized plan for each client for a $49 fee. The company doesn't charge upfront fees and only requires payment after services are performed.
Service areas: Portland
Address: 61535 S. Highway 97, Ste. 5-754, Bend, OR 97702
Phone: (541) 791-1155
Hours: Call for hours
Website: creditteamrepair.com/portland-credit-repair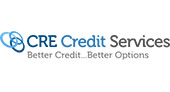 CRE Credit Services offers free consultations with credit education. CRE specializes in removing or correcting late payments, tax liens, bankruptcies and repossessions.
Service areas: Portland and surrounding areas
Address: 121 SW Salmon St., 11th floor, Portland, OR 97204
Phone: (888) 799-7267
Hours: M - F: 8am - 7pm
Website: crecreditservices.com/portland-or-credit-repair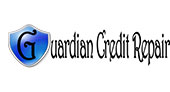 Guardian Credit Repair helps customers fix their credit scores through three steps: credit analysis, creating an individualized plan and removing inaccuracies. The program is accessible 24/7 to help customers track all of the updates.
Service areas: Serves Portland residents
Address: Tualatin, Oregon 97062
Phone: (727) 487-2999
Hours: M - F: 9am - 9pm
Website: guardiancreditrepair.com
You're signed up
We'll start sending you the news you need delivered straight to you. We value your privacy. Unsubscribe easily.
Comparing
×