Best Credit Repair in Pittsburgh, PA
If you have bad credit, fixing it may seem nearly impossible. Although the average credit score in Pennsylvania is 687, many Steel City residents need a better score for things like taking out a mortgage or applying for a low-interest personal loan. To help, we created the following list of the best credit repair companies in Pittsburgh.
Why trust ConsumerAffairs?
Our recommendations are based on what reviewers say.
3,527,252 reviews on ConsumerAffairs are verified.
We require contact information to ensure our reviewers are real.
We use intelligent software that helps us maintain the integrity of reviews.
Our moderators read all reviews to verify quality and helpfulness.

Credit repair services in Pittsburgh
Credit repair companies in Pittsburgh offer services dedicated to raising your score through negotiations and counseling. Unfortunately, some credit repair companies make promises they can't keep. Because some credit card repair companies can be shady, it's essential you read several reviews from a wide variety of customers.
One of the biggest indicators of a credit repair company scam is if you're not given a contract to look over. The State of Pennsylvania requires that credit repair agents provide an informational sheet before any services begin. Other red flags include large promises, no physical address or asking you to create a "new" identity.
Pittsburgh credit repair laws
Pennsylvania requires that all credit repair companies provide an informational sheet to their clients. An informational sheet details client rights, estimated length of services, what's included in the services, a detailed outline of fees and costs and the name and address of the company itself. Pennsylvania also requires that credit repair companies obtain a surety bond equal to 5% of the total amount charged annually to protect customer's money and information.
Two federal regulations also help protect customers from credit repair fraud, the Fair Credit Reporting Act and the Credit Repair Organizations Act. The Fair Credit Report Act ensures accuracy on all credit reports and gives customers the ability to decide who can view their reports. These acts are important because it gives Americans the ability to dispute charges they think are incorrect. The Credit Repair Organizations Act regulates the credit repair industry, saying companies must be honest about reports, cannot mislead services or charge any advance fees.
Pittsburgh credit repair FAQ
Is credit repair legal in Pennsylvania?

Yes, credit repair is legal in Pennsylvania, but there are laws that companies must follow to offer credit repair services.

How much does credit repair cost in Pittsburgh?

Expect to spend between $60 - $100 per month for credit repair services in Pittsburgh, which can last anywhere between 6 - 12 months. You also have to pay initial set up fees, investigation fees and the cost to obtain your official credit report.

How can I get a free credit report in Pittsburgh?

Everyone is entitled to one copy of your official credit score every 12 months. You can get this from one of the three nationwide credit companies: Equifax, Experian and TransUnion. To get this report, you must provide your name, address, Social Security number and date of birth.
Thank you, you have successfully subscribed to our newsletter!
Pittsburgh credit repair company information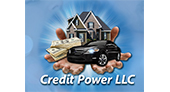 Customers can book a one-on-one consultation for $249 or pay for monthly repair services starting at $99, plus a $149.99 start-up fee. Reviewers say services are effective and personalized — 92% of clients see progress in as little as 30 days.
Service areas: Pittsburgh and surrounding areas
Address: 2201 Wylie Ave, Pittsburgh, PA 15219
Phone: (888) 937-3379
Hours: M - F: 8am - 7pm; Sat: 8am - 2pm
Website: creditpowerllc.com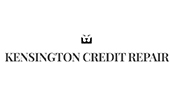 Kensington Credit Repair works with to remove negative credit report items on their behalf. Services include unlimited goodwill and bureau dispute letters, 24/7 online monitoring and access, Kensington provides a 90-day money-back guarantee.
Service areas: Pittsburgh and surrounding areas
Address: 322 N Shore Drive, Building 1B, Suite 200, Pittsburgh, PA 15212
Phone: (412) 200-5574
Hours: M - F: 9am - 5pm; Sat: 10am - 2pm
Website: kensingtoncreditrepair.com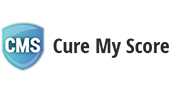 Cure My Score Credit Repair offers effective credit repair services. It is a proud member of the National Association of Credit Services Organizations and offers identity theft protection for clients and their immediate family. Clients can cancel their plans at any time,
Service areas: Pittsburgh, Carnegie and surrounding areas
Address: 1500 Ellsworth Ave #205, Carnegie, PA 15106
Phone: (412) 564-5370
Hours: M - Thurs: 8:30 am - 6pm; F: 8:30am - 5pm
Website: curemyscore.com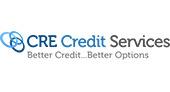 CRE Credit Services offers nationwide credit repair services based on a proven 7-stage process. Plans include a free consultation and a money-back guarantee. Unlike other credit repair services that charge you indefinitely, CRE Credit Services provides a free, in-depth credit report, so you have a better look at your situation and ways to improve your score.
Service areas: Pittsburgh and surrounding areas
Address: One Oxford Centre, 301 Grant Street, Suite 4300, Pittsburgh, PA 15219
Phone: (888) 799-726
Hours: M - F: 8am - 7pm
Website: crecreditservices.com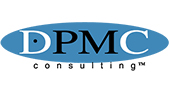 DPMC is a private consulting firm that offers consumer and commercial credit repair services in Pittsburgh. DPMC does not charge monthly. Hourly fees are $75 for all services, including negotiation, mortgage prevention and judgment resolution.
Service areas: Pittsburgh and surrounding areas
Address: Post Office Box 17097, Pittsburgh, PA 15235-0097
Phone: (412) 798-8780
Hours: M - F: 9am - 5pm
Website: dpmcusa.com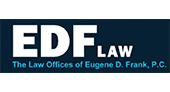 Eugene D. Frank is a bankruptcy attorney specializing in credit repair services in Pittsburgh for the last 10 years. With a background in law, its team specializes in honest and reliable credit representation. The Law Offices only collects money after successfully negotiating for its clients.
Service areas: Pittsburgh and surrounding areas
Address: 600 Grant St Suite 4944, Pittsburgh, PA 15219
Phone: (412) 366-4276
Hours: M - F: 9am - 5pm; Sat: 9am - 2pm
Website: edf-law.com
You're signed up
We'll start sending you the news you need delivered straight to you. We value your privacy. Unsubscribe easily.
Comparing
×