Best Credit Repair in Milwaukee, WI
Just one inaccuracy on your credit report can push your credit score into the basement. Credit repair companies in Milwaukee work on your behalf to dispute issues and clear errors in your report. They may also offer add-ons like debt negotiation. To help choose, here is our list of best credit repair companies in Milwaukee.
Why trust ConsumerAffairs?
Our recommendations are based on what reviewers say.
3,528,120 reviews on ConsumerAffairs are verified.
We require contact information to ensure our reviewers are real.
We use intelligent software that helps us maintain the integrity of reviews.
Our moderators read all reviews to verify quality and helpfulness.

Credit repair cost in Milwaukee
Milwaukee credit repair companies often charge either a setup fee between $10 to $100 and monthly fees typically range $60 - $130 or more. Some companies charge a flat fee per item erased, which can range from $35 - $750.
Credit repair services include credit report error disputes, debt negotiation, financial counseling and credit monitoring. The best credit repair services in Milwaukee provide a free consultation so you can understand which services they can offer you and have realistic expectations about the results.
Milwaukee credit repair regulations
In Wisconsin, credit repair companies must register with the Department of Financial Institutions and have either a $25,000 Surety Bond or $25,000 Letter of Credit. Milwaukee residents can view a list of registered credit service organizations. Wisconsin's Department of Financial Institutions says to be wary of any company promising 100 percent guarantees or removal of bankruptcy and liens from your report.
Federal regulations under the Credit Repair Organizations Act outline what credit repair companies must disclose, including:
You have the right to dispute inaccurate credit report items directly with the credit bureau.
You have the right to a copy of your credit report.
You have the right to cancel your contract with a credit repair company within 3 days of signing.
You have the right to sue a credit repair organization.
Milwaukee credit repair FAQ
Is credit repair legal in Wisconsin?

Yes, credit repair is legal in Wisconsin if they comply with the Credit Repair Organization Act.

How common are credit repair scams in Milwaukee?

Unfortunately, credit repair scams are plentiful in Milwaukee. Every year, Milwaukee residents lose thousands of dollars to credit repair scams. It's essential to be vigilant about the warning signs. Red flags that a credit repair company is a scam include not being given a contract to sign, or if pricing information is absent from the contract you are given. Be wary if the company's promises seem too good to be true or if you are asked for payment before services are performed.

Can I dispute with the credit reporting bureaus directly?

Yes, but disputing items on your own can be a time-consuming and frustrating process. However, for those on a budget, it may be the best option. Wisconsin's Department of Financial Institutions has a sample dispute letter you can send to credit reporting agencies to begin your dispute. By law, reporting agencies are required to investigate the credit report error if you contact them.
Thank you, you have successfully subscribed to our newsletter!
Milwaukee credit repair company information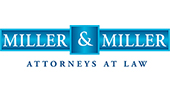 Miller & Miller Law works directly with you to respond to your credit report needs and questions. Its efficient attorneys work to speedily resolve your mistakes on your credit report to save you time and money.
Service areas: Milwaukee and surrounding areas
Address: 633 W Wisconsin Ave., Suite 500 Milwaukee, WI 53203
Phone: (414) 326-9231
Hours: M - F: 9am - 5:30pm; Sat: 9am - 12pm
Website: millermillerlaw.com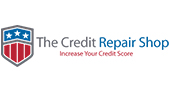 The Credit Repair Shop promises results in 30 - 45 days and offers a money-back guarantee. It uses a 3-step process that includes an 8-point validation system when fixing errors on your credit report. The company gives a free credit report review and strategy session that you can easily book with its online scheduling system.
Service areas: Milwaukee and surrounding areas
Address: 6234 W. Capitol Drive, Milwaukee, WI 53216
Phone: 1 (866) 803-5781
Hours: M - F: 8am - 5pm
Website: thecreditrepairshop.com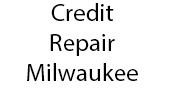 Credit Repair Milwaukee helps raise your credit scores an average of 60 - 100 points. It not only correct credit report inaccuracies, but the company educates clients on how to maintain and improve your credit scores long after your time with them. Its online portal gives 24/7 access to see which negative items were removed.
Service areas: Milwaukee and surrounding areas
Address: 544 E Ogden Ave, Milwaukee, WI 53202
Phone: (414) 376-3868
Hours: By appointment
Website: creditrepairmilwaukee.org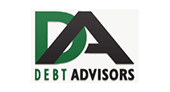 Debt Advisors is a local law firm offering credit repair and debt advice. Debt Advisors provides a free initial consultation to discuss your financial history and current situation. The company has a 720 credit score program and is experienced in working with bankruptcy clients.
Service areas: Milwaukee, Madison, Kenosha, Oshkosh, Sheboygan and Green Bay
Address: 2600 N. Mayfair Road, #700, Milwaukee, WI 53226
Phone: (888) 660-5413
Hours: M - F: 8am - 5pm; Sat: 9am - 12pm
Website: mydebtadvisors.com/credit-repair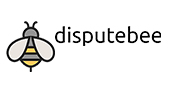 Dispute Bee gives provides tools to remove damaging credit reporting errors. Its software teaches how to dispute late payments, bankruptcies, collections and more. Dispute Bee instantly generates letters for you to print and mail to credit bureaus. If you don't hear back, Dispute Bee continues to create follow-up response letters until the dispute is resolved.
Service areas: Milwaukee and surrounding areas
Address: 1345 N. Jefferson St., Suite 247, Milwaukee, WI 53202
Phone: (855) 806-8439
Hours: M - F: 9am - 5pm
Website: disputebee.com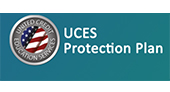 UCES Protection Plan is an all-inclusive financial management program. Monthly fees include a collection of services that educate you on how to restore your credit score and cultivate positive financial habits to build better credit. When working to eliminate erroneous information, the company tells you exactly what you need to provide to the credit bureaus when disputing inaccuracies.
Service areas: Milwaukee and surrounding areas
Address: Online only
Phone: (414) 768-3632
Hours: Unlisted
Website: ucesprotectionplan.com
You're signed up
We'll start sending you the news you need delivered straight to you. We value your privacy. Unsubscribe easily.
Comparing
×