Find the Best Credit Repair in Houston, TX


Credit repair services in Houston
Good credit can open up new opportunities — whether that's buying a house, applying for a job in finance or taking out an auto loan. However, for those with scores below 700, these opportunities can be limited without a plan to repair your credit.
The average credit score in Texas is 656, almost 20 points lower than the national average. While a score in the mid-600s is considered fair, it can still restrict your ability to get competitive interest rates. You could also be denied certain loans or credit cards.
Credit repair specialists in Houston most commonly evaluate your credit report to find inaccuracies like duplicate accounts, expired records or clerical mistakes. They then gather all necessary documentation and file a dispute with the credit bureaus to have the items removed from your report.
Credit repair regulations in Houston
In Texas, legitimate credit repair companies must register with the Texas Secretary of State. Consumers can look up registered credit repair companies online. Federal laws also protect consumers from credit scams in Houston. For example, the Credit Repair Organizations Act (CROA) mandates that:
Companies can't make false or misleading claims about their services
Companies cannot charge the client until services are rendered
Companies must provide a written contract for clients to sign
Clients can legally cancel this contract within three days of signing
Credit repair scams are relatively common in Houston. If you encounter a credit repair scam, file a consumer complaint with the Texas Attorney General. If a credit repair company in Houston violates any part of CROA, their clients can sue to have their money returned to them.
Houston credit repair FAQ
How much does credit repair cost in Houston?

Credit repair companies in Houston follow a few different pricing models for their services. Some charge a monthly fee ranging from $50 - $150 per month, in addition to a one-time setup fee of up to $600. Others charge per deletion, usually from $20 - $100 per record plus any setup or audit fees. Less commonly, you might encounter firms that charge by the hour for credit repair.

Can a credit repair company advertise in Houston?

Credit repair companies can legally advertise in Houston, but there are limitations on how they can advertise. Under the Credit Repair Organization Act, it's illegal for these companies to make false or misleading claims in their advertising. Examples of these false claims include companies that promise to erase a legitimate lousy credit history or bankruptcy. Another example are providing illegal advice such as applying for credit under a business alias or lying on a credit application.

What is the Credit Repair Organization Act?

The Credit Repair Organization Act is a federal law that protects the rights of consumers seeking to repair their credit. This law determines how credit repair companies can advertise, restricting their ability to make false or misleading claims, and forbids the company from collecting payment before services are rendered. Additionally, the CROA requires the company to fully disclose your rights as a consumer, including the right to perform credit disputes yourself and to cancel the written contract within three days of signing it.
Thank you, you have successfully subscribed to our newsletter!
Houston credit repair company information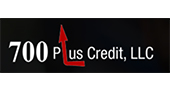 700 Plus Credit specializes in credit repair and credit education services in Houston. Its approach focuses on the past, present and future to help clients establish healthy credit behaviors that can last long-term. The company provides additional member benefits, such as real estate advisors, credit union membership, affiliate discounts, free seminars and more.
Service areas: Houston metro area
Address: 2616 S Loop W, Ste. #435, Houston, TX 77054
Phone: (713) 661-5505
Hours: M - F: 9am - 8pm; Sat: 9am - 5pm
Website: 700pluscredit.com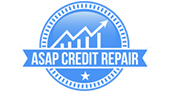 ASAP Credit Repair provides a free consultation to evaluate your credit report and can assist with disputing a variety of negative items on your credit report. Its advisors can offer guidance and advice on your future credit decisions and connect you with their network of lenders to keep you on the right track. The company features a 100% money-back guarantee to ensure you are fully satisfied with the services you receive.
Service areas: Houston metro area
Address: 1880 S. Dairy Ashford Rd., Ste. #425, Houston, TX 77077
Phone: (713) 927-9979
Hours: M - F: 8am - 7pm; Sat: 8am - 4pm
Website: asapcreditrepairusa.com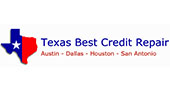 Texas Best Credit Repair focuses on consumers improving their scores with the goal of getting a home mortgage. To achieve this goal, it has FICO certified experts on staff to provide credit repair services. It offers a satisfaction guarantee on its services, with most clients seeing an improvement in their credit scores within 45 days.
Service areas: Houston metro area
Address: 5100 Westheimer Rd., Ste. #297, Houston, TX 77056
Phone: (281) 761-6602
Hours: M - F: 8am - 9pm; Sat - Sun: 12pm - 5pm
Website: texasbestcreditrepair.com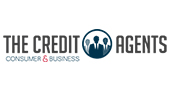 The Credit Agents are a Texas-based credit repair agency with no monthly fees and expedited services for urgent cases. Clients only pay for deletions and can track their progress online, with most seeing their first results within 40 days. With The Credit Agents, you'll have access to an attorney network and home buyer consultants to maintain your financial success.
Service areas: Houston metro area
Address: 11211 Katy Freeway, Ste. #309, Houston, TX 77079
Phone: (281) 756-7060
Hours: M - F: 8am - 7pm
Website: thecreditagents.com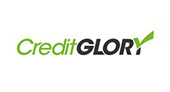 Credit Glory assists Houston residents in removing inaccurate or outdated negative remarks from their credit scores, potentially boosting their score by as many as 103 points within 180 days. In-person meetings are available in Houston, though this involves an additional fee. Initial phone consultations are always free. If the company is unable to provide results within 90 days, you can get your money back with no questions asked.
Service areas: Houston metro area
Address: 5850 San Felipe St., Ste. #500, Houston, TX 77057
Phone: (713) 766-1595
Hours: M - F: 8am - 8pm; Sat - Sun: 8am - 5pm
Website: creditglory.com/houston
You're signed up
We'll start sending you the news you need delivered straight to you. We value your privacy. Unsubscribe easily.