Best Credit Repair in Dallas, TX



Your credit score reflects your financial history. For many Dallas residents, medical bills, identify theft or unexpected financial emergencies have resulted in low credit scores. Before you hire a credit repair service in Dallas, it's crucial to consider the costs, standard fees and potential for scams.
Why trust ConsumerAffairs?
Our recommendations are based on what reviewers say.
3,549,399 reviews on ConsumerAffairs are verified.
We require contact information to ensure our reviewers are real.
We use intelligent software that helps us maintain the integrity of reviews.
Our moderators read all reviews to verify quality and helpfulness.

What to know about credit repair services in Dallas
The average credit score in Texas is 656. A perfect credit score is 850, but any score of more than 740 is considered exceptional. A fair or bad credit score is anything under 670. Your credit score is crucial when making major milestone purchases, such as a home or a car. Because so many Texas residents are struggling with debt and poor credit, there are many credit repair companies in the area.
Hiring a credit repair company in Dallas is not always an easy decision. It requires a lot of research, deliberation and time. It also requires asking companies multiple questions to make an informed and confident decision. While there are plenty of reputable credit repair companies in the Dallas area, here are a few ways to identify a scam:
You are not given a copy of the "Consumer Credit File Rights Under State and Federal Law"
You're asked for payment before any credit repair services have been performed
The company promises to remove accurately reported entries from your credit report
The company wants to give you a "new" identity with a different Social Security number or Employer Identification Number (EIN)
You're asked to waive your rights under the Credit Repair Organizations Act
You're asked to sign a contract without reading it
The contract doesn't contain information about the amount you are being charged, details about the services being performed on your behalf, the name and business address of the organization or the date by which the services will be performed
Credit repair regulations in Dallas
Credit repair companies in Dallas must adhere to strict state and federal regulations. Federal law makes it illegal for credit repair companies to give you false information about your credit to earn your business. Consumers can sue if a credit repair organization violates the Credit Repair Organizations Act.
The State of Texas requires there to be a licensed attorney on staff at every credit repair company. Legal credit repair companies must provide a written contract between the company and the client. Credit repair companies must also allow a three-day window for client cancellation, and they can't charge until services are performed.
Dallas credit repair FAQ
How much does credit repair cost in Dallas?

The average cost for credit repair in Dallas is between $100 and $115 a month. Some companies charge a one-time fee to access your credit history and related documentation.

Are credit repair scams common Dallas?

Yes. Unfortunately, scams are more common in areas like Dallas, where many people have below-average credit scores.

How does credit repair work in Dallas?

Credit repair companies use a variety of techniques to help improve your credit score. Goodwill negotiation and credit disputation are two of the most common types of credit repair services in Dallas.

Goodwill negotiation involves negotiating with creditors and asking them to remove negative factors from your credit history that are impacting your credit score. Some credit repair services call and ask creditors to remove it. Since creditors can easily remove the questionable entry on a person's credit history, they often do so when they see it as a benefit to them, most often in the form of a relieved and happy customer.

Credit disputation involves contacting creditors and disputing items on your credit report that are impacting your score. You have the right to dispute anything on your credit report personally, but it's a time-consuming process. Credit repair companies have the experience and expertise to get the results you want.
Thank you, you have successfully subscribed to our newsletter!
Dallas credit repair company information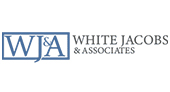 White, Jacobs, and Associates guides Dallas clients through four rounds of a customized process created by the company. The process takes about six months, and most customers start seeing results within the first 45 days. White, Jacobs & Associates connects you with a personal credit analyst. This credit expert guides you through the whole process and works with an in-house attorney that backs all audits.
Service areas: Dallas and surrounding cities
Address: 200 Chisholm Place, Ste. 250, Plano, TX 75075
Phone: (888) 505-9810
Hours: M - Th: 8am - 5:30pm; F: 8am - 12:30pm
Website: whitejacobs.com/credit-repair-dallas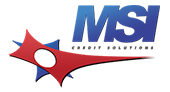 MSI Credit Solutions works on your behalf to negotiate with creditors on all levels: credit bureaus, original creditors and collection agencies. The company performs an in-depth review of your credit report to fully understand your needs and provide upfront pricing once a consultation has been completed.
Service areas: Dallas metro area
Address: 12750 Merit Drive, Ste. 400, Dallas, TX 75251
Phone: (866) 217-9841
Hours: M - Th: 9am - 6pm; F: 9am - 5pm
Website: msicredit.com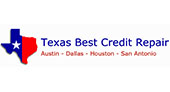 Texas Best Credit Repair uses a multiple-phase audit process to remove inaccurate items from your credit reports. Customers receive credit education with personal one-on-one credit coaching. The Credit Coaching Core Curriculum covers credit myths, consumer credit law, building new credit accounts and customized credit repair strategies. Texas Best is legally licensed and bonded to perform credit repair work by the State of Texas.
Service areas: Austin, Dallas, Houston and San Antonio
Address: 10010 San Pedro Ave., Ste. 565, San Antonio, TX 78216
Phone: (512) 308-6000
Hours: M - F: 8am - 9pm; Sat - Sun: 12pm - 5pm
Website: texasbestcreditrepair.com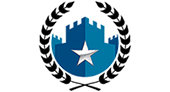 US Best Credit Solutions is one of the nation's few legal credit service organizations based out of the Dallas-Fort Worth metroplex. US Best Credit Solutions adheres to federal laws, such as the Fair Credit Reporting Act (FCRA) and the Fair Debt Collection Practices Act (FDCPA), to permanently remove incorrect and erroneous items on your credit report that impact your credit score.
Service areas: Dallas, El Paso, San Antonio, Houston and Austin
Address: 1024 S. Greenville Ave., Ste. 130 Allen, TX 75002
Phone: (844) 204-1155
Hours: M - F: 9am - 7pm
Website: usbestcredit.com/dallas-credit-repair.html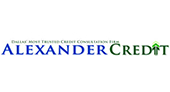 Alexander Credit has a reputation for quickly raising FICO scores to give clients more buying power. Clients' credit scores should begin improving within the first 35 to 60 days. There is no charge for the consultation.
Service areas: Dallas, Fort Worth and surrounding areas
Address: 2701 Fondren Drive, Dallas, TX 75206
Phone: (888) 751-3468
Hours: By appointment
Website: alexandercredit.com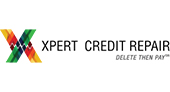 Xpert Credit Repair guarantees a full refund if the company fails to obtain a removal of any incorrect credit report item within the first 90 days. All of the company's processing is done in-house, and its processing staff is based locally in Dallas, Texas.
Service areas: Dallas, Houston and San Antonio
Address: 13601 Preston Road, Ste. E920C, Dallas, TX 75240
Phone: (972) 992-7334
Hours: M - Th: 8:30am - 6pm; F: 9am - 5pm
Website: xcreditrepair.com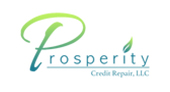 Prosperity Credit Repair is committed to helping customers achieve their credit and financial goals through credit repair services and financial education. The company offers exclusive discounted rates for active military, military veterans and individuals who've aged out of the Texas foster care system.
Service areas: Statewide
Address: 325 N. Saint Paul St., Ste. 3100, Dallas, Texas 75201
Phone: (888) 302-4248
Hours: M - F: 9am - 6pm; Sat: 10am - 4pm
Website: myprosperitycredit.com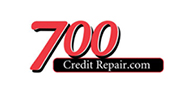 700 Credit Repair works with customers, credit bureaus and creditors to help clients attain the highest best credit possible. The company has created a dynamic 700 Power Process that analyzes your credit and provides comprehensive financial coaching. 700 Credit Repair is licensed by the State of Texas.
Service areas: Plano and surrounding areas
Address: 1201 N. Goliad St., Rockwall, TX 75087
Phone: (972) 279-0444
Hours: M - F: 8am - 6pm; Sat: 10am - 4pm
Website: 700creditrepair.com
You're signed up
We'll start sending you the news you need delivered straight to you. We value your privacy. Unsubscribe easily.
Comparing
×